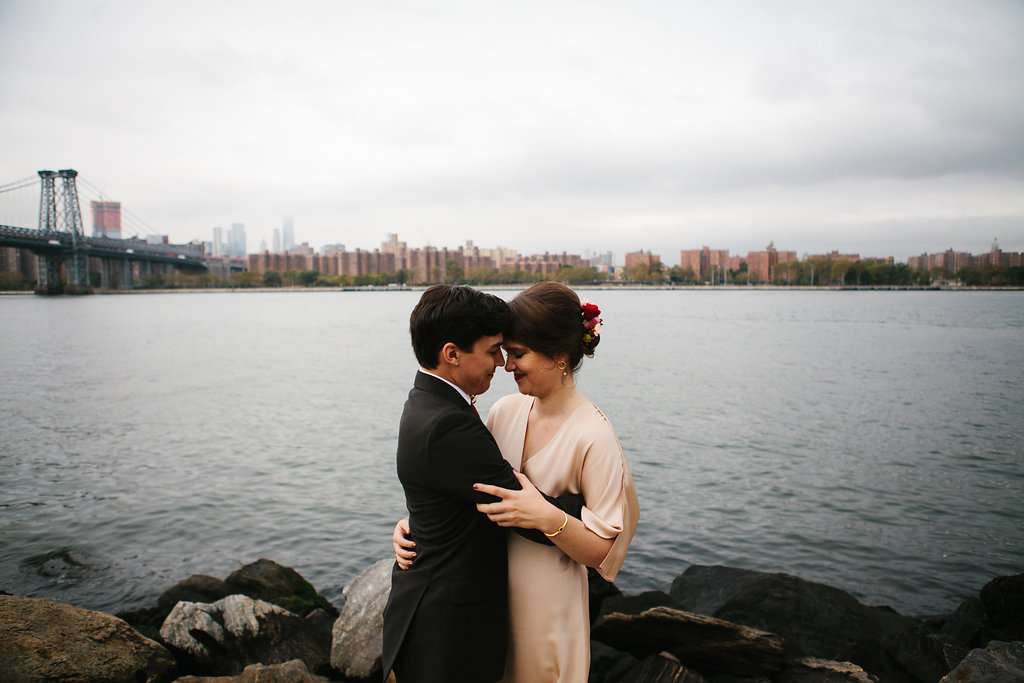 Chloe and Thomas' delightful and intimate urban wedding held in Brooklyn, New York is definitely what ol' Alicia was singing about – a total dream made last October in that concrete jungle. Their day was laidback but not lacking, gritty but über-romantic.
The couple first met for an emotional first look near the the Brooklyn Bridge (our heart!) Chloe looks gorgeous in her midi-length toffee-coloured silk dress and red lip, and Thomas looked equally as cool and effortless in a two-piece Indochino suit. They then stopped to have photos taken with their family, who'd united from everywhere from Florida to California to unite for the day! Leslie Swan, their photographer, explains, "On top of that, Chloe and Thomas had spent a year apart while Chloe was working on her phD abroad, so it was really an incredible gathering."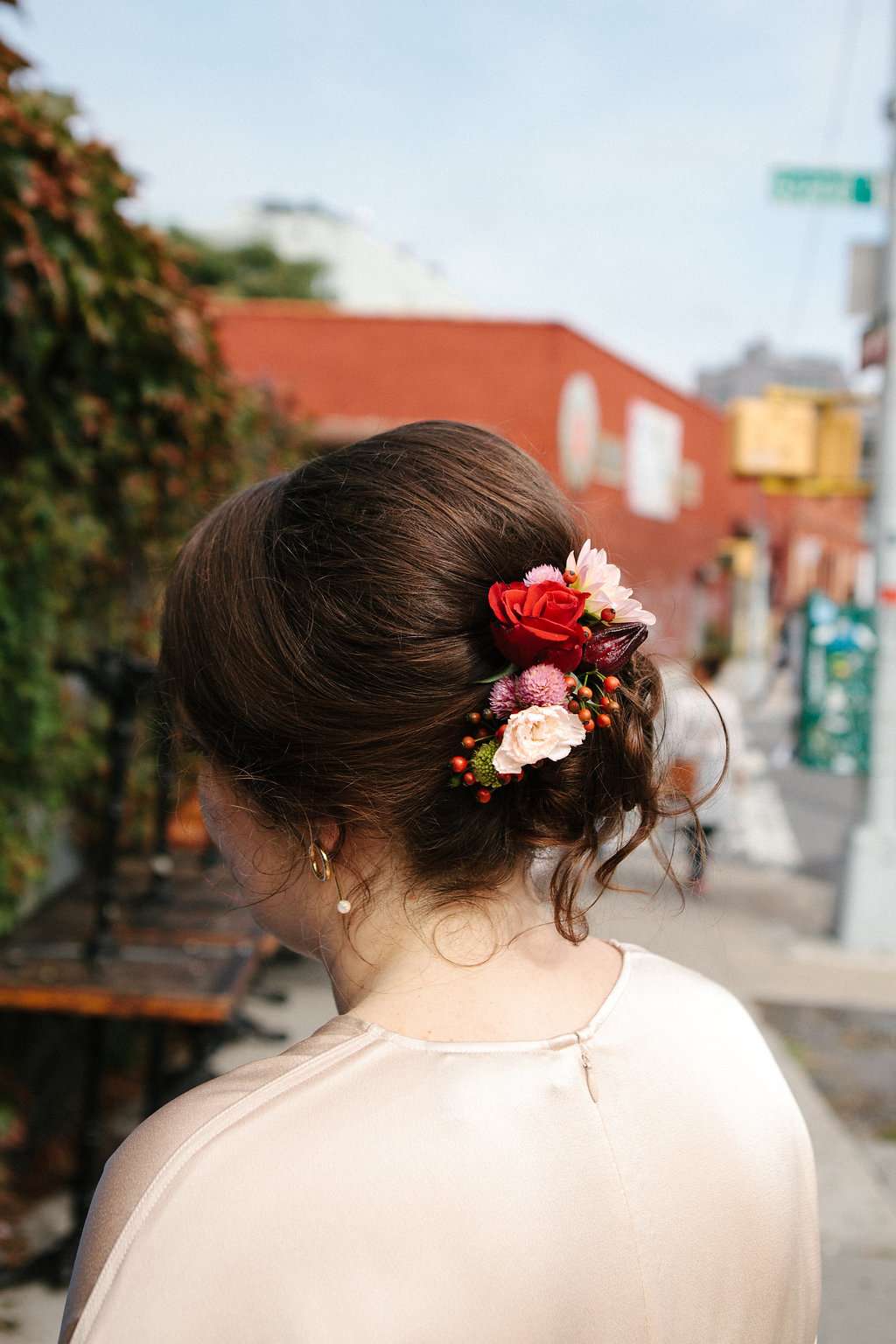 The ceremony and reception brunch were both held in Aurora, an Italian restaurant in Williamsburg with a magical ivy-covered terrace. Guests sat underneath beautiful beam detailing and industrial lighting as Chloe and Thomas walked down the aisle together hand-in-hand (which we love!) After the ceremony and whilst cocktails were served inside amongst cosy embraces, the leafy covered garden was transformed into the reception with long trestle tables adorned with simple big-headed blooms in bottles, arranged by Molly Oliver Flowers. Guests were treated to a personalised cocktail favour from Chloe and Thomas. "We designed, printed and put together our wedding favours, a copy of the recipe to our signature cocktail (a variation of an Americano) with two bottles of Underberg tied to it. We like Amaro and bitter liqueurs and this was a great way to share that."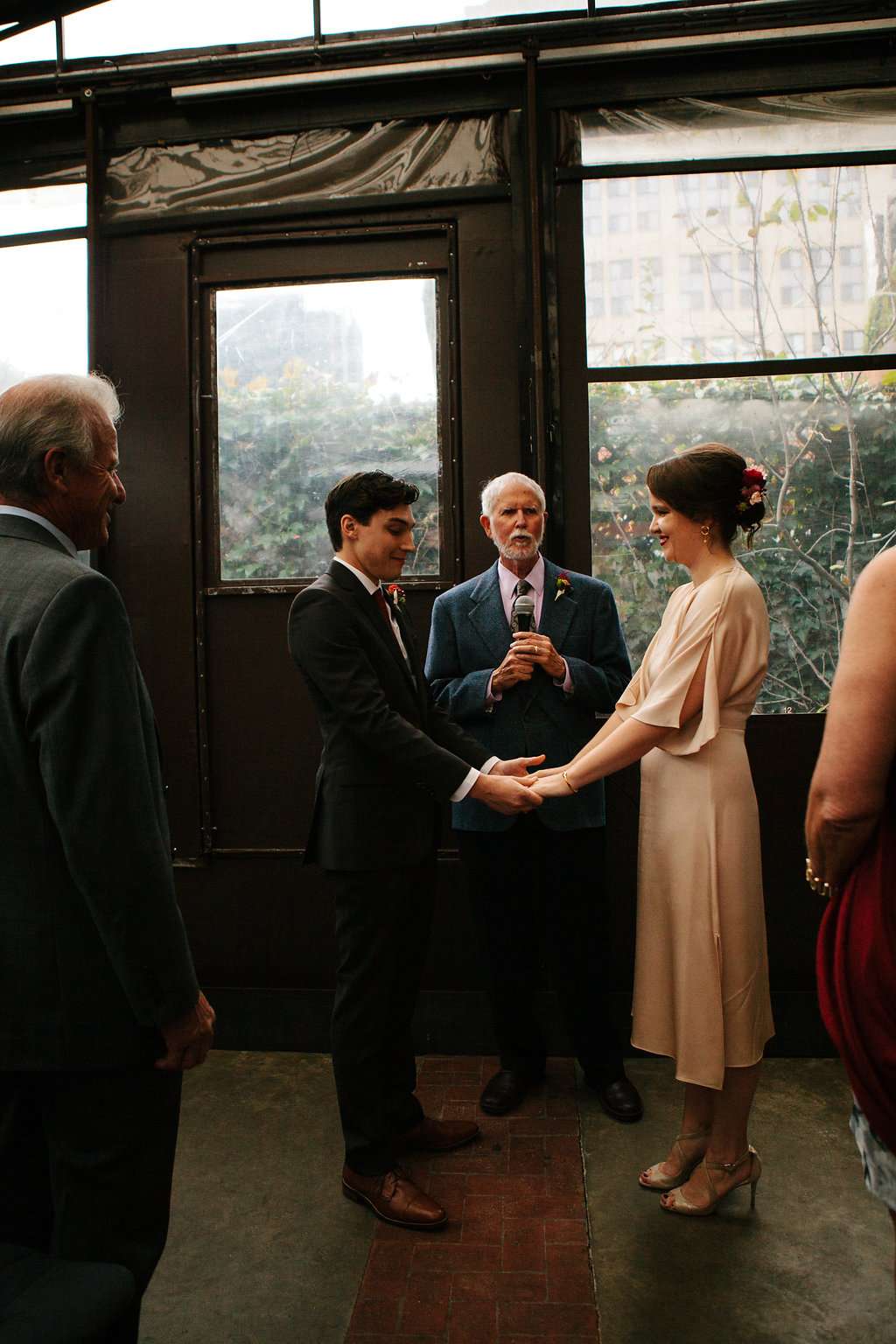 And as we all know, after the party comes the afterparty. Guests continued the night at Threes Brewing, which is one of the coolest venues we've ever seen with all of those hand-painted signs. "We wanted our wedding to represent us and what we love," the couple explained. "We made an effort to find a venue with really good food and cocktails, and then an afterparty where we'd be able to have loud bounds and lots of dancing and fun." As Thomas is a musician, he rocked a song to Chloe before they got into the full swing of the night.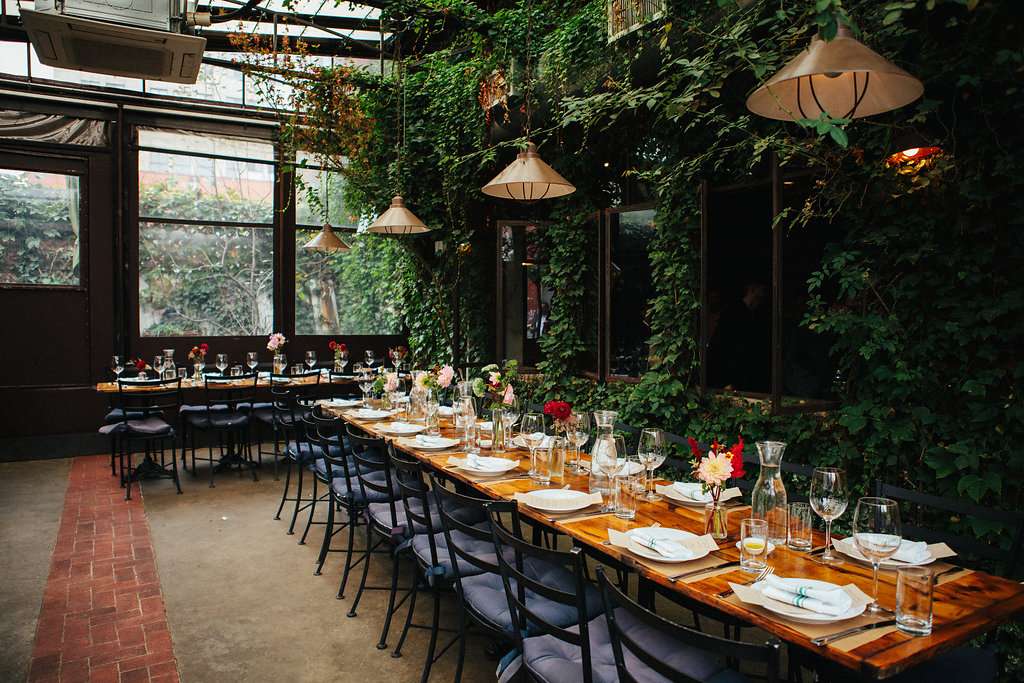 It was really important to the couple that they kept the celebration intimate, and we LOVE the urban locations they chose as a representation of their real lives and their real life love story in the city. "We kept it small and intimate so we'd be able to talk to everyone and they would all be able to get to know each other."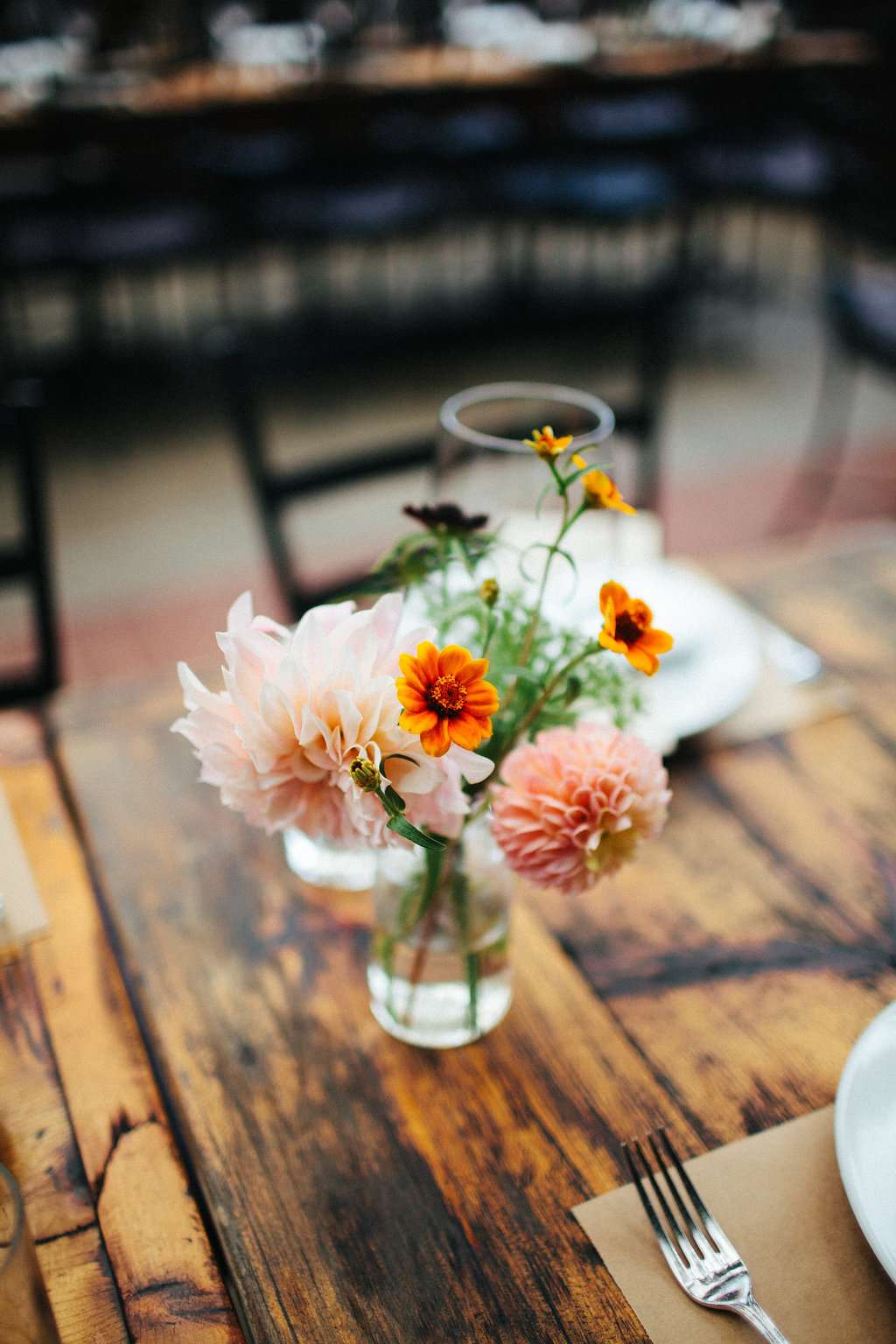 Special thanks go to Leslie Swan, who captured the full day in all of its beauty. "She was amazing, running all over the place to take special photos of the day and capturing some really fantastic candid shots." Chloe and Thomas said. "She was willing to work with us to be there for all the times we wanted, including taking a six hour break in the middle of he day! We couldn't be happier with the service she provided." And we couldn't be happier with the photos she provided – so thanks all round, team!