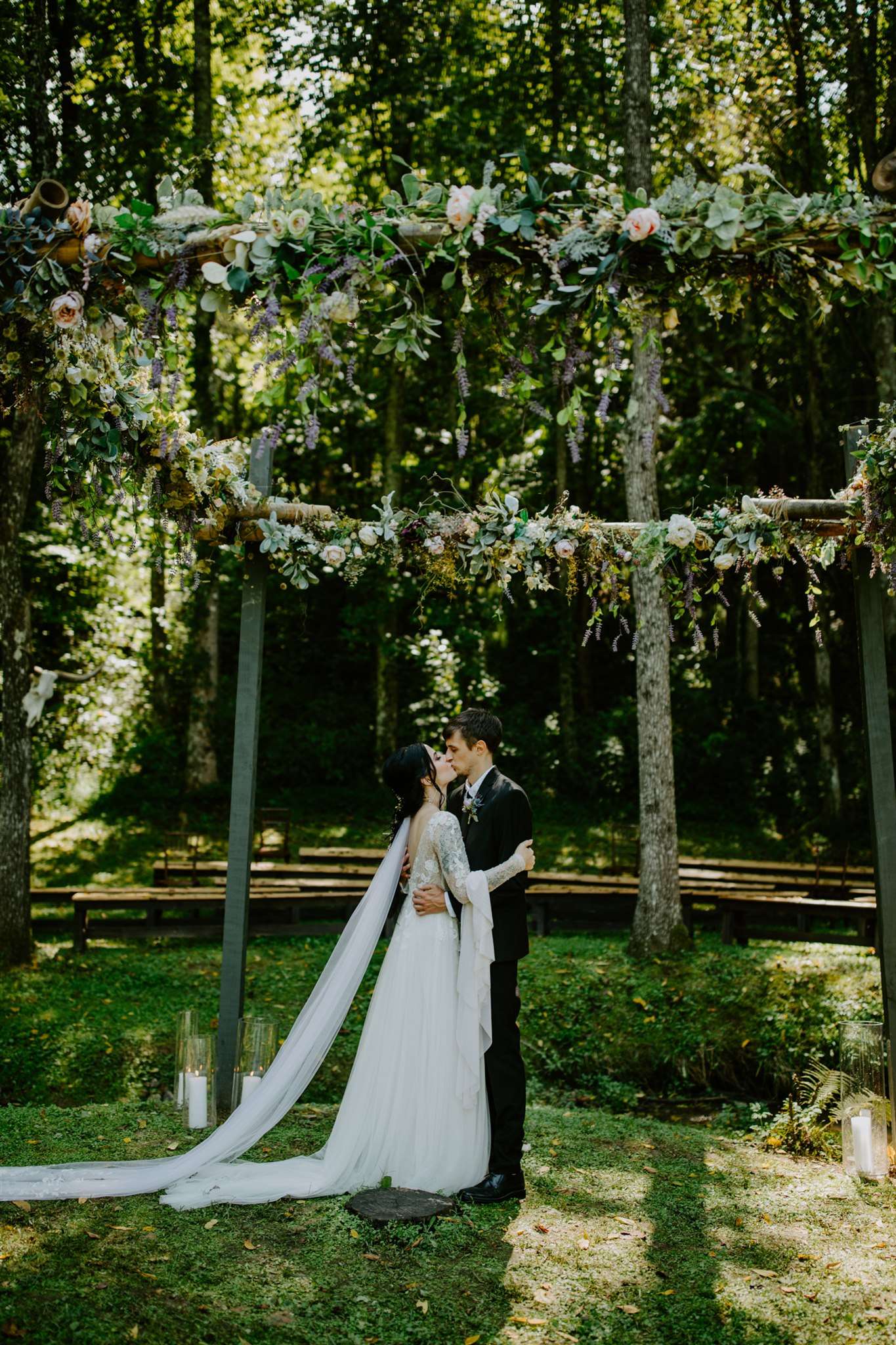 If you looked up 'woodland fairy tale wedding' in the wedding dictionary, there should be a photo of Sarah-Jane and Murry's wedding right there. It's the perfect example of a laid back yet every detail has been considered, day.
The décor they chose had a gothic boho vibe, two distinct themes that shouldn't really work together but they totally do. Black plates, animal skulls and black candle sticks sat perfectly with flowing muted coloured floral displays, rustic wooden tables and gold silverware.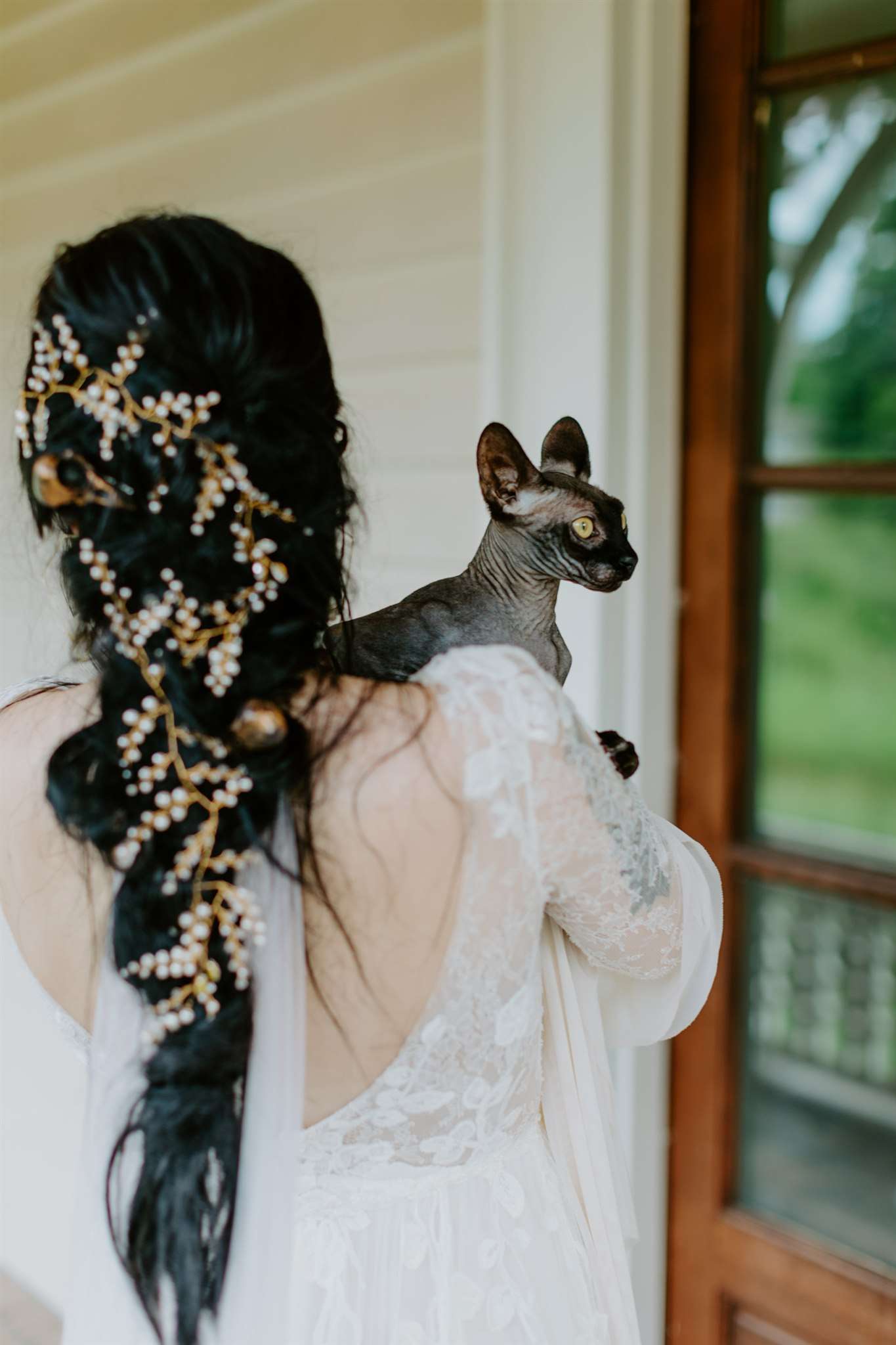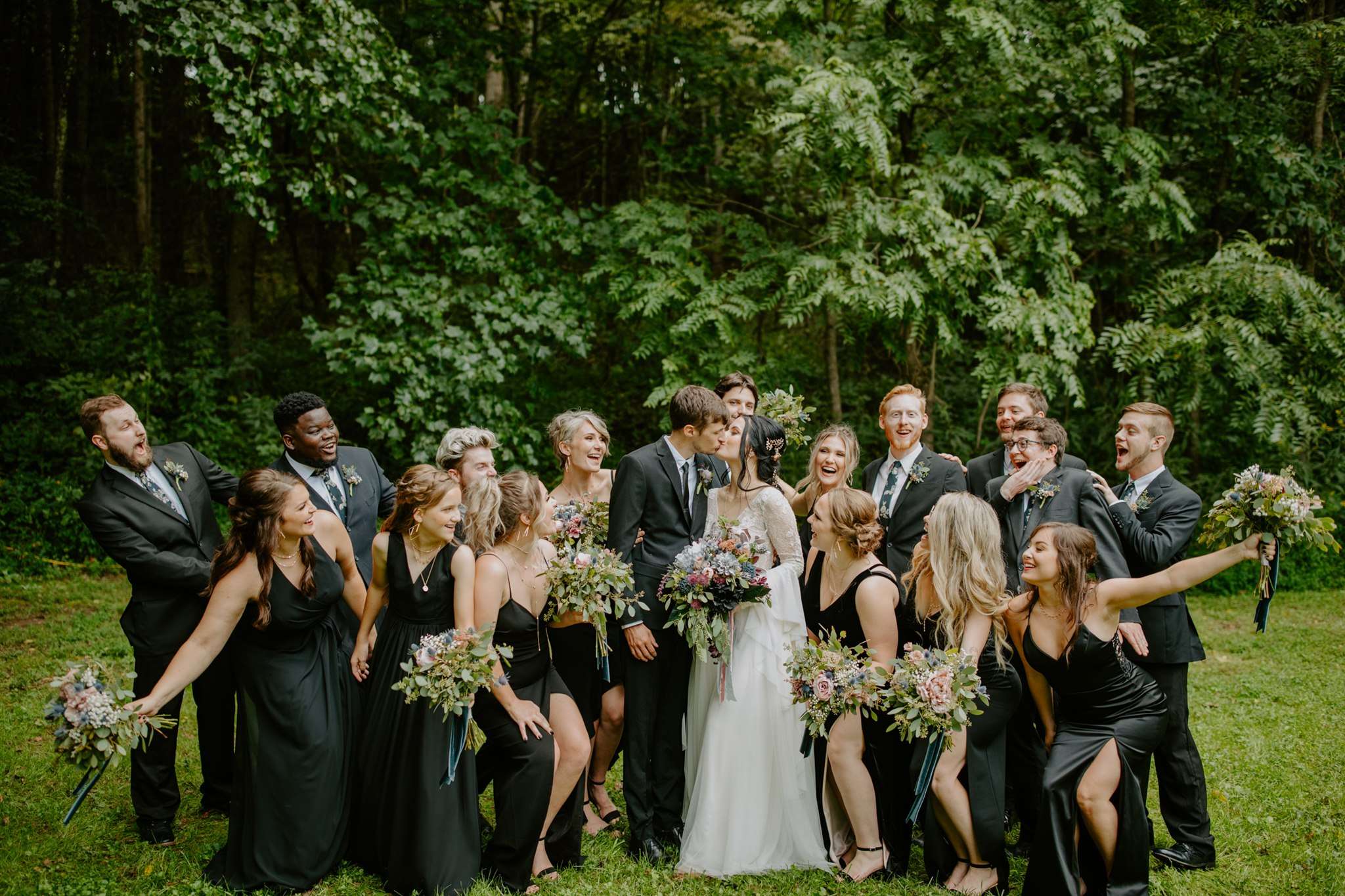 The day was held at The Side Porch in Gray Tennessee, which is owned by the bride's family. The property is set on a picturesque 17-acres complete with streams, woodlands and fields and was ideal for their day. "The words I used constantly to describe how we wanted our wedding to look were dark, moody, woodsy and alternatively elegant", the bride explained. "We got a lot of inspiration from Pinterest! We found our own personal style in the inspiration. Neither of us are very colourful people and we wanted this to be reflected in the wedding."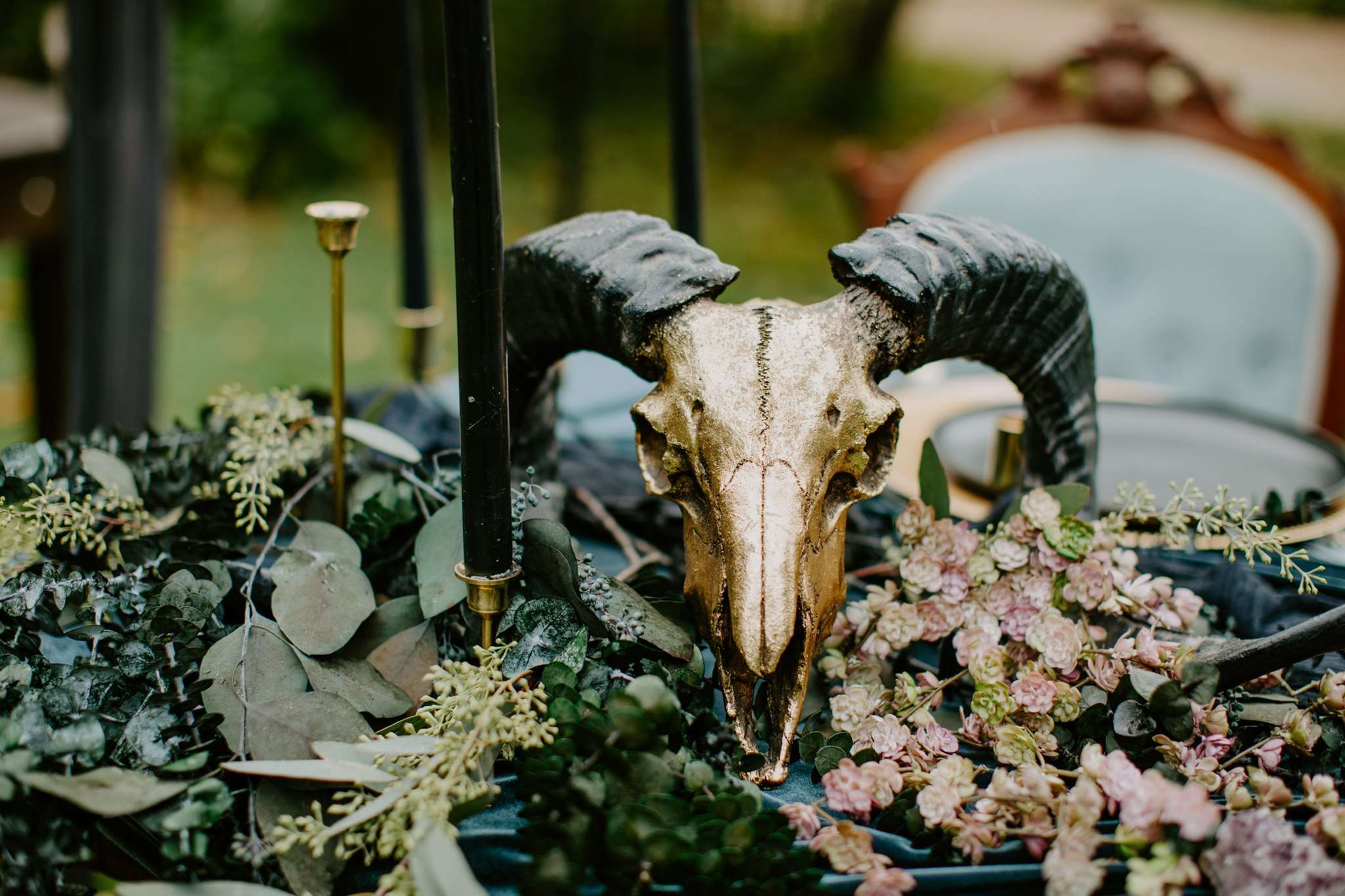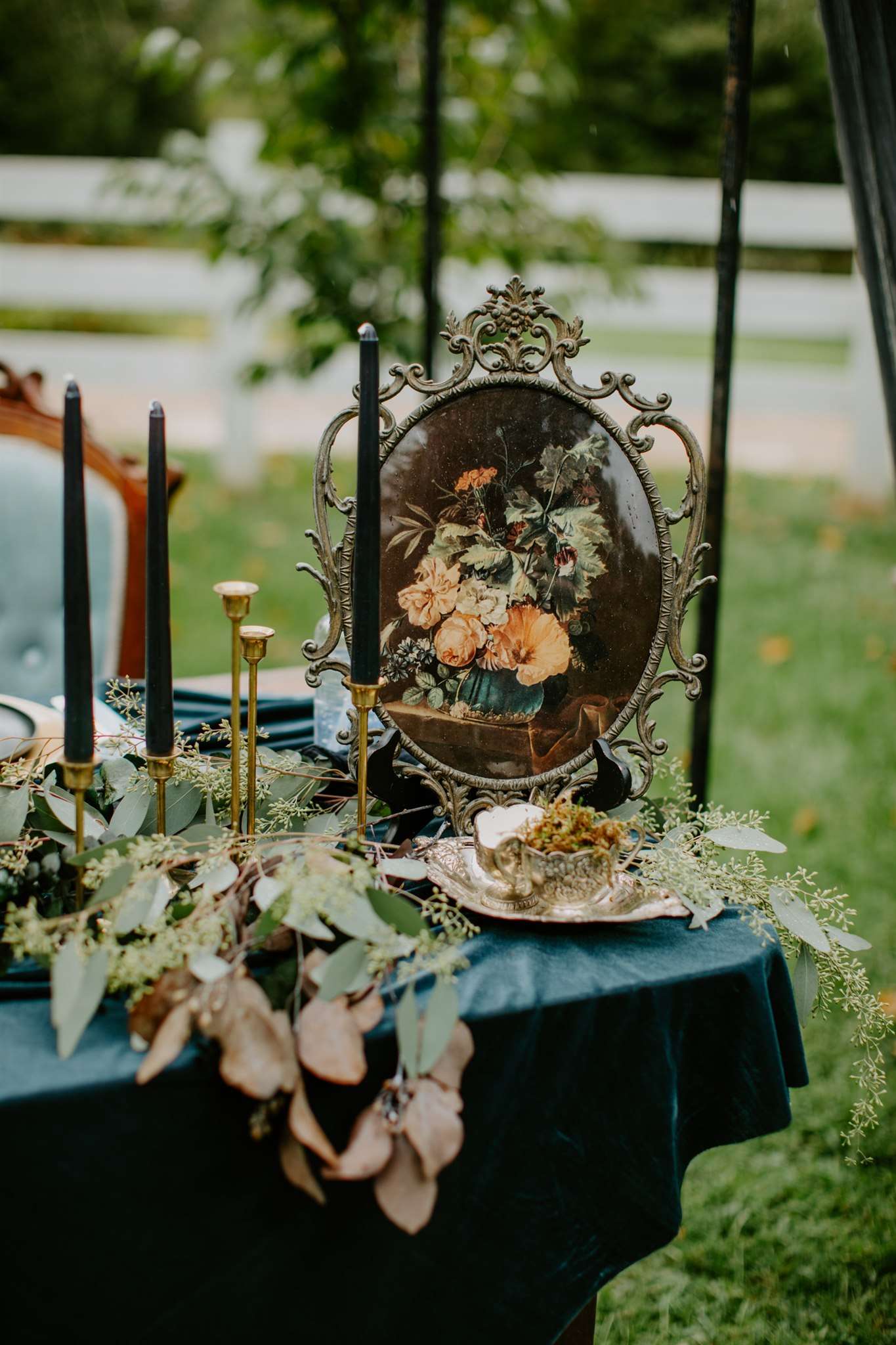 After a first look (their favourite moment of the day), their ceremony was held in the woods by a creek. The creek's flow formed an island with a natural aisle leading to the spot where they were married. "When my parents bought the property in 2015, I knew that that spot was where I wanted to get married", Sarah-Jane continued. "To save space on the island, our bridal party crossed a small bridge and then sat on the front row once they had walked down. We used minimal decoration for the ceremony, which included a floral arbour and various skulls hung on trees and let the natural beauty of the area be our focal point."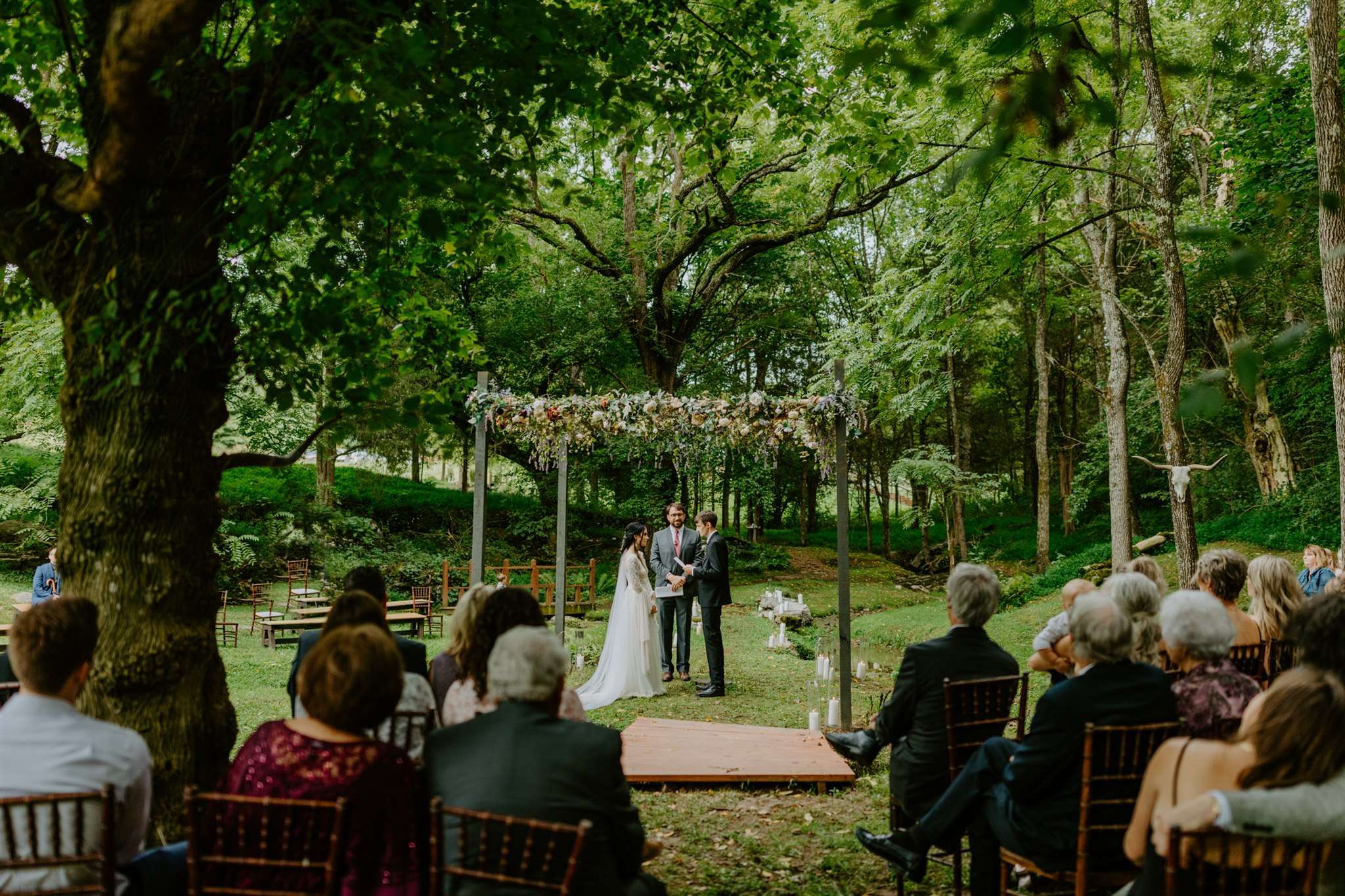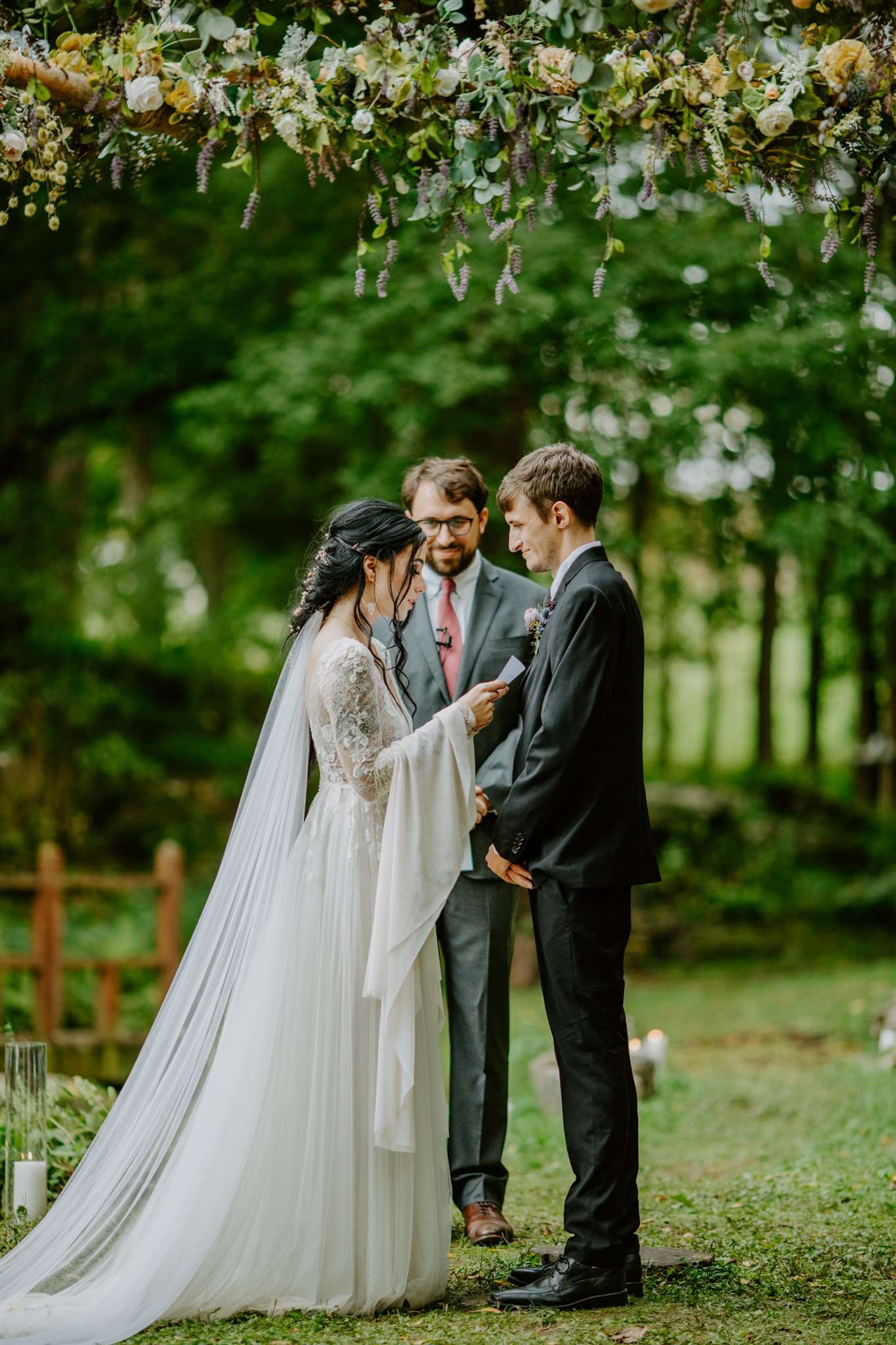 Although wedding planning is undoubtedly stressful, this couple actually really enjoyed the process. Their highlight was being able to plan a day exactly how they wanted it. As they were able to get the venue for free, their biggest cost was flowers (they had a mixture of real and faux) because they wanted to make a real statement with the florals.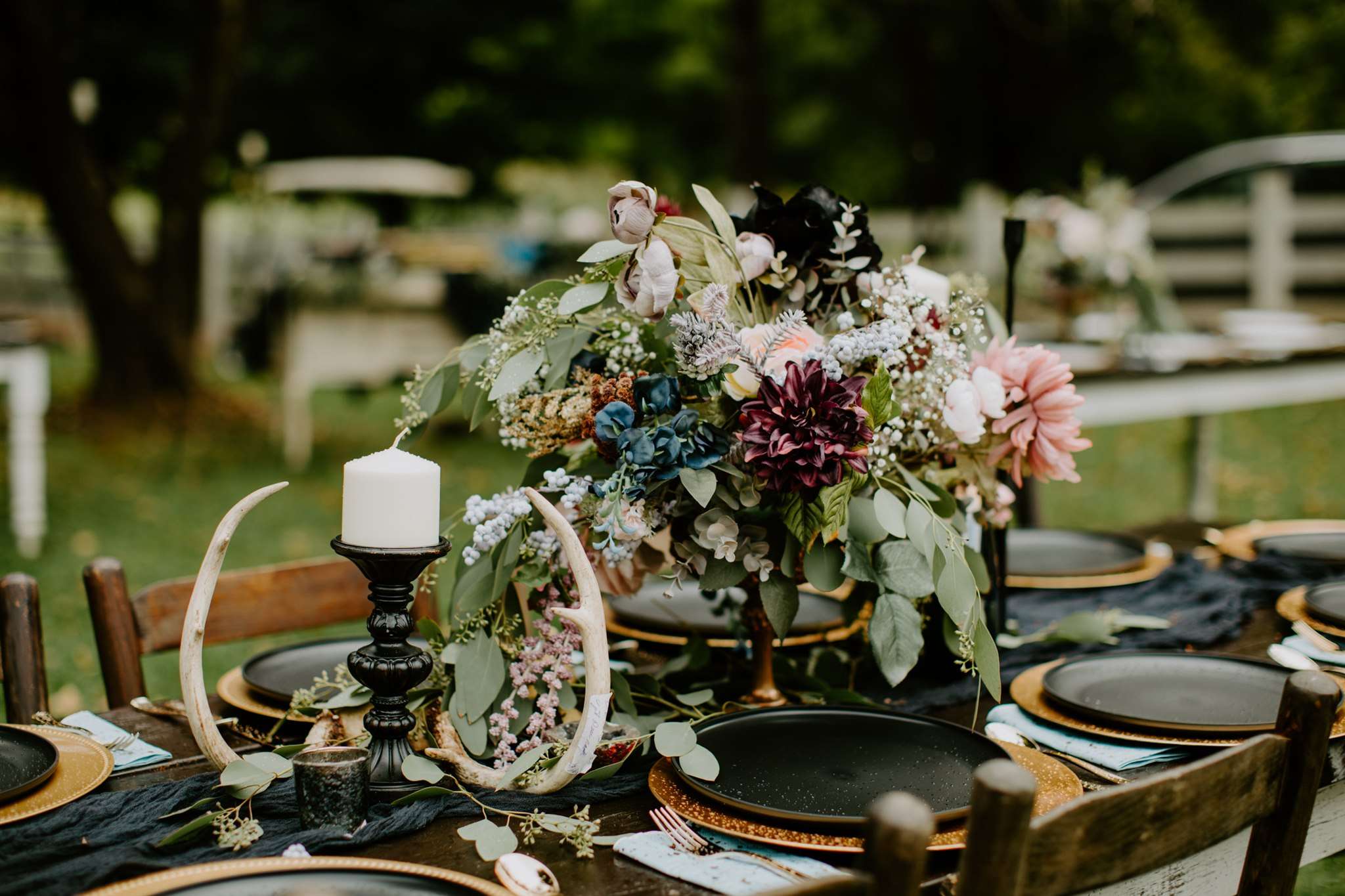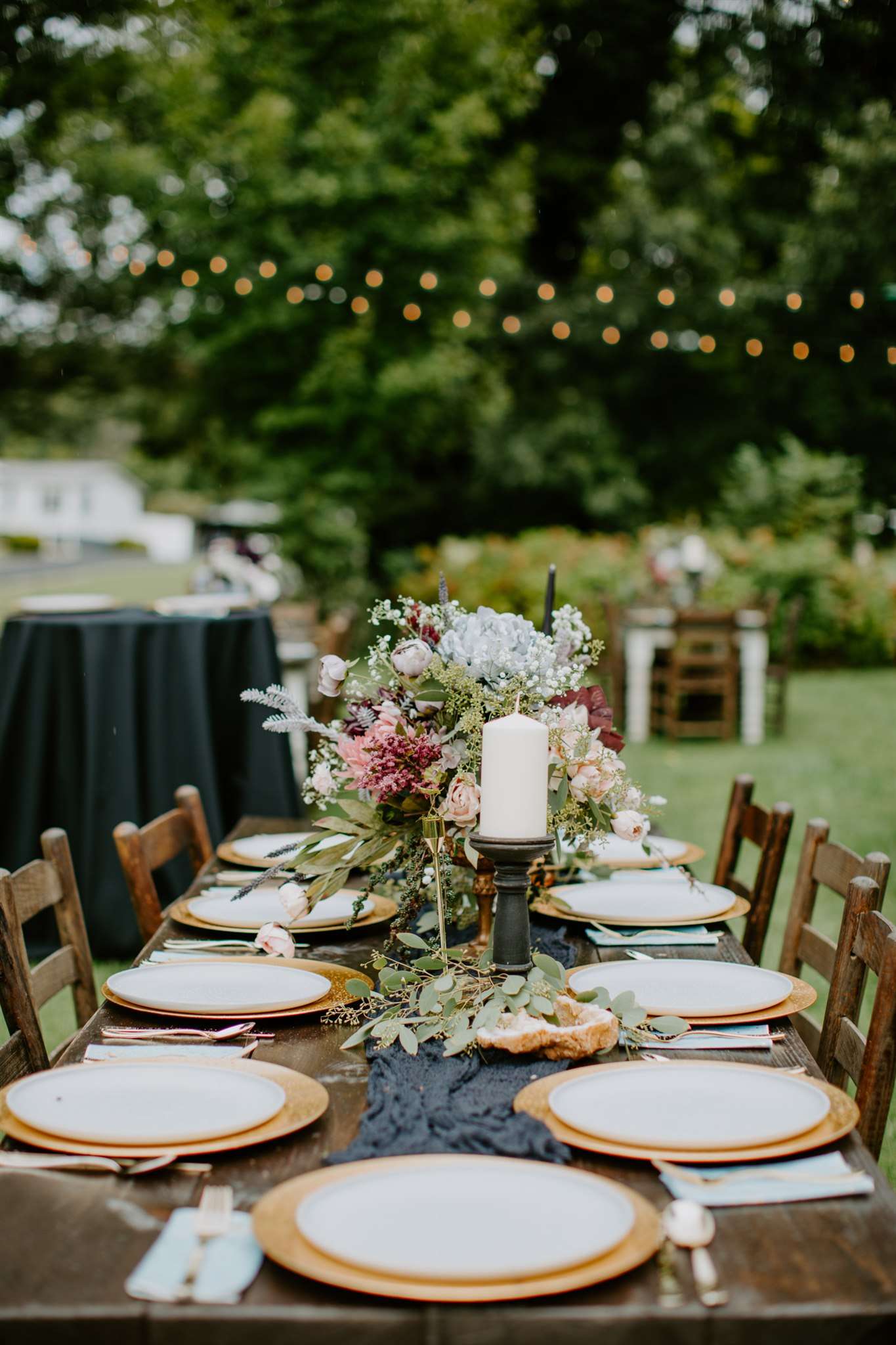 "We had flowers EVERYWHERE! Most of our flowers were from Hobby Lobby and we bought them sporadically for about two years leading up to the wedding (yes, before we were even engaged). Whenever Hobby Lobby had a sale, we would stop by and get a variety of the faux flowers we liked and stored them until it was time to use them. We added fresh flowers like thistles, baby's breath and greenery amongst the artificial flowers and they complimented each other so beautifully."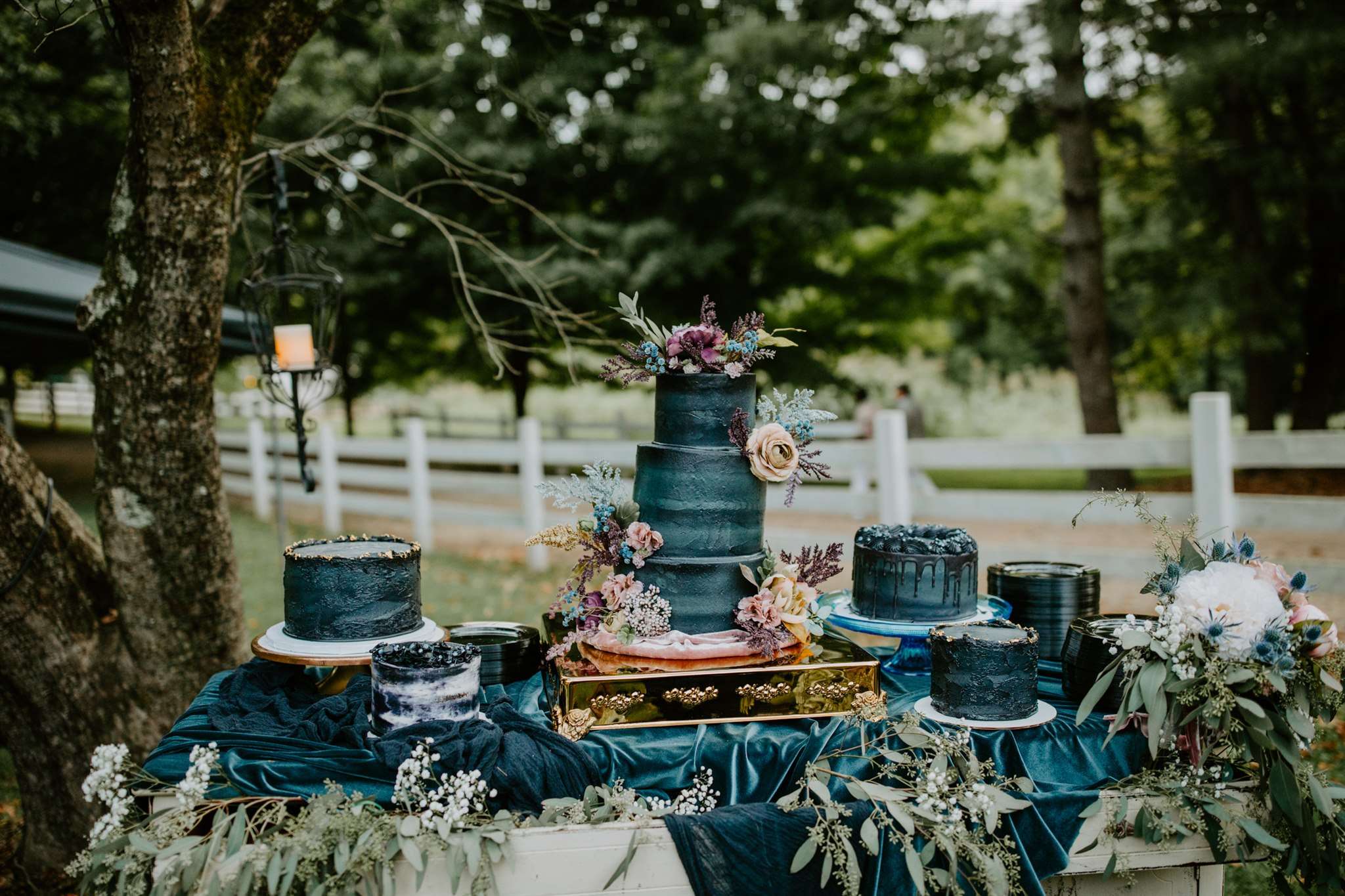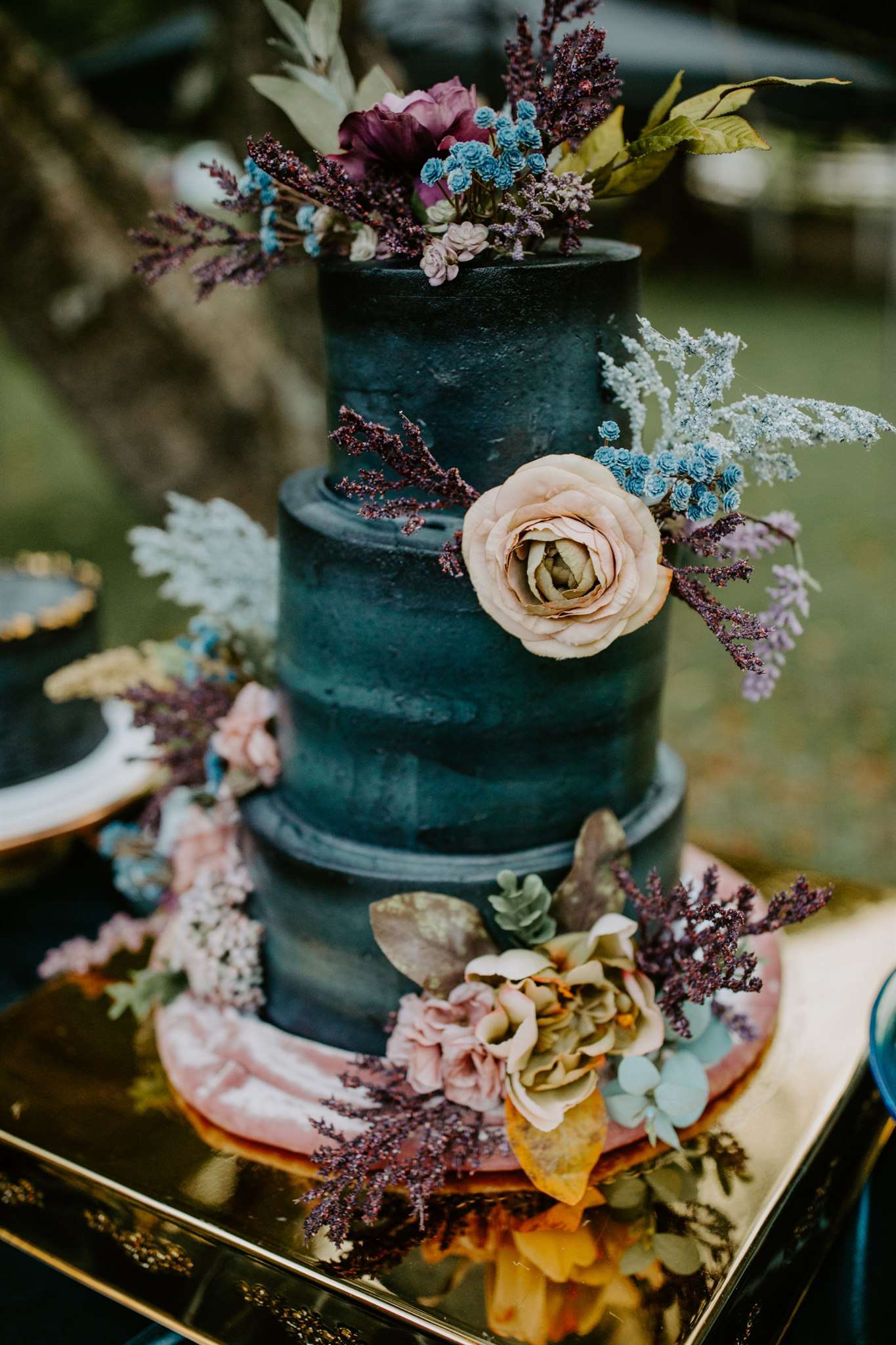 They also had a choreographed first dance, which they loved learning. "Neither one of us are great dancers", she laughed "but we wanted to do something different than just swaying back and forth. We had a dance instructor named Kim Adler give us some lessons, and she choreographed the whole dance. It was so awesome!"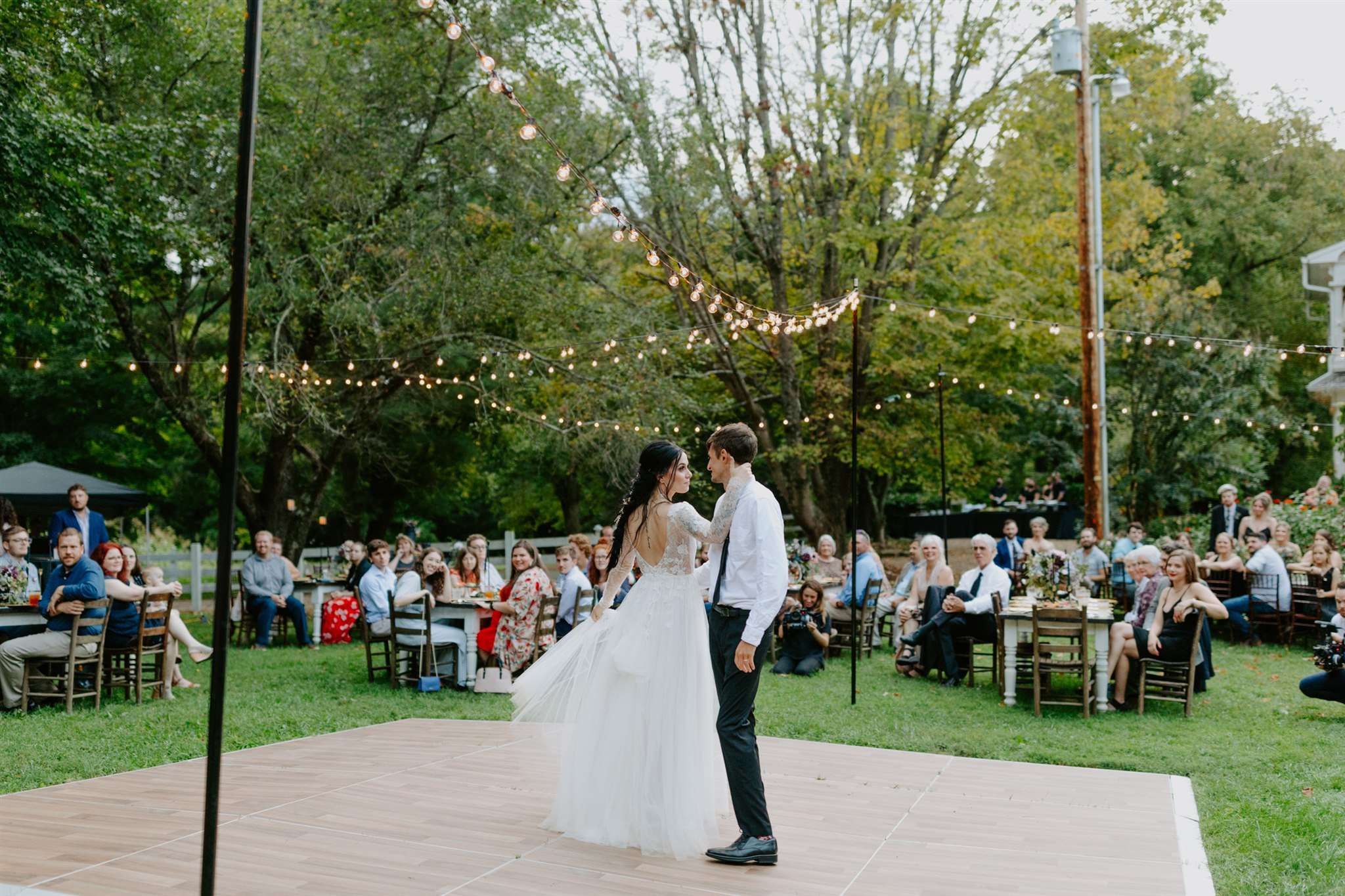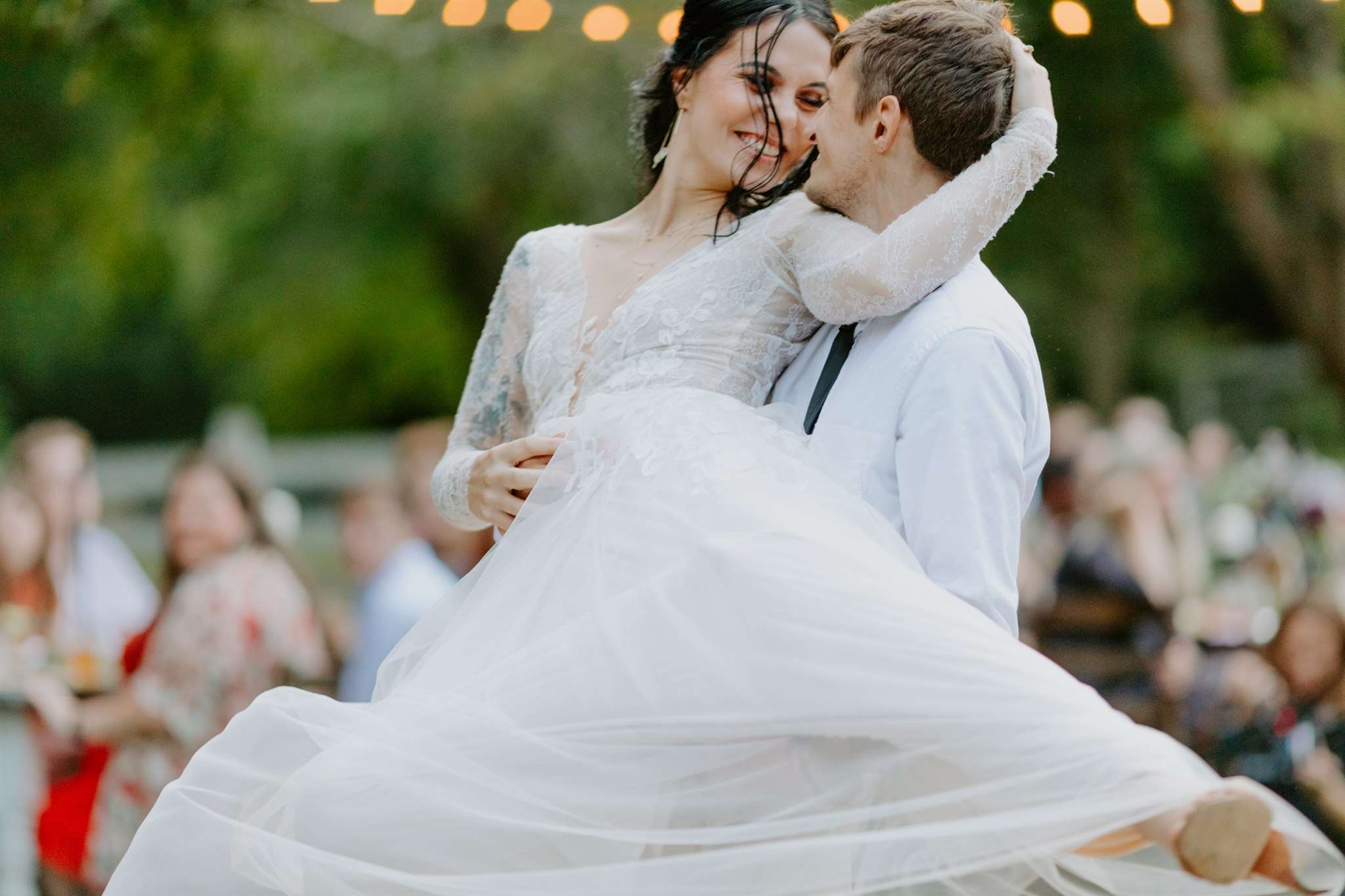 Sarah-Jane's bohemian inspired wedding dress was by Anna Kara which she added flowing sleeves too. She wore it with bird skull pins and a hair vine, both from Etsy. One of the hardest decisions they had to make was actually what the bridesmaids and groomsmen would wear! "It took us months! It seems so simple, but that was probably the hardest decision in the whole planning process. It's so hard to find something that everyone feels comfortable and beautiful in while still following the vision of the wedding." In the end they lucked out with a mixture of ASOS and Windsor dresses for the girls, and H&M suits for the guys.
"Honestly, we wouldn't have changed anything about our day", she concluded. "To us, it turned out perfectly and nothing stands out as a major issue. Our wedding was exactly what we wanted, and we knew it was for us, so everything was perfect in its own way. Since the wedding was during the pandemic, we understood some guests and loved ones wouldn't be able to make it, which was out of our control. However, we had a wonderful group that was able to join us and celebrate, and we are so thankful for that."