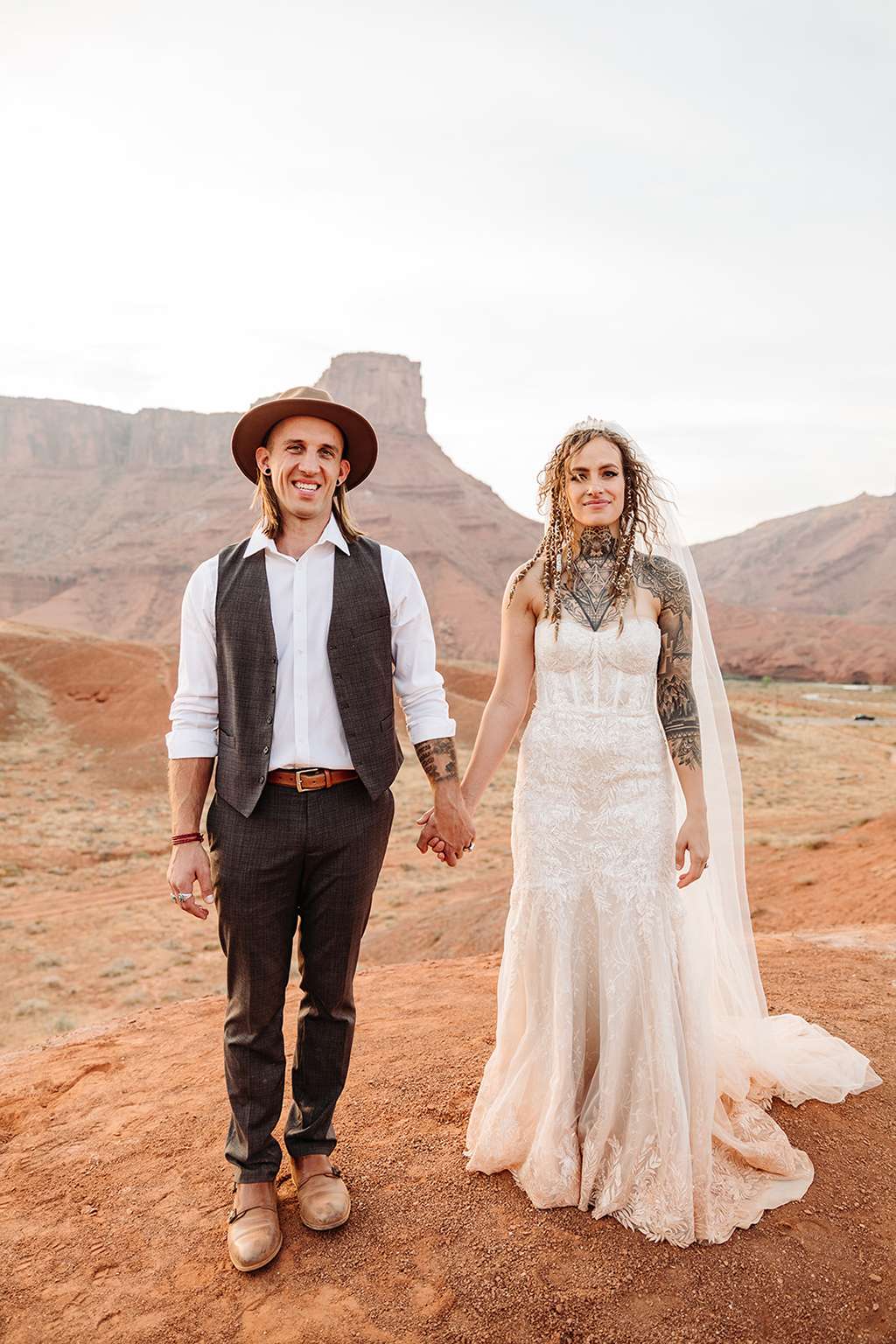 Sari and Luke are both rock climbers and yogis from Washington, DC. They knew they wanted a non-traditional wedding and they both love the red rock desert so they chose Moab, Utah for their location and were married by one of the groom's best friends. They had custom rings made and chose a new last name for themselves – Sādhaka, which is someone who follows a particular way of life designed to realise their ultimate ideal, and a concept that they deeply resonate with and are dedicating their lives to embodying. And to boot, the pair are stylish as hell!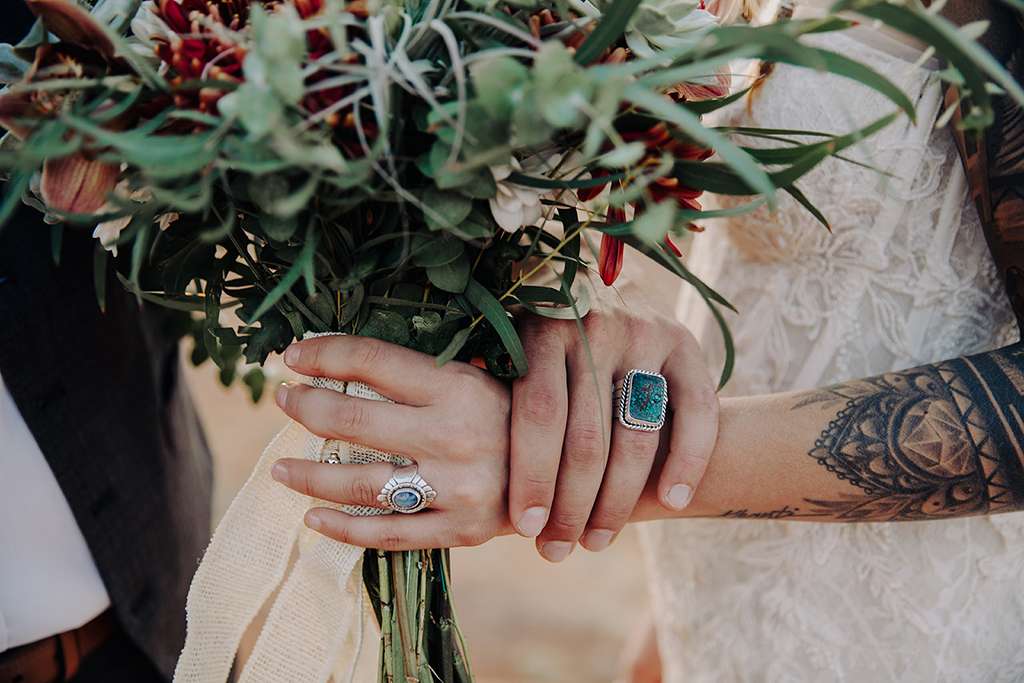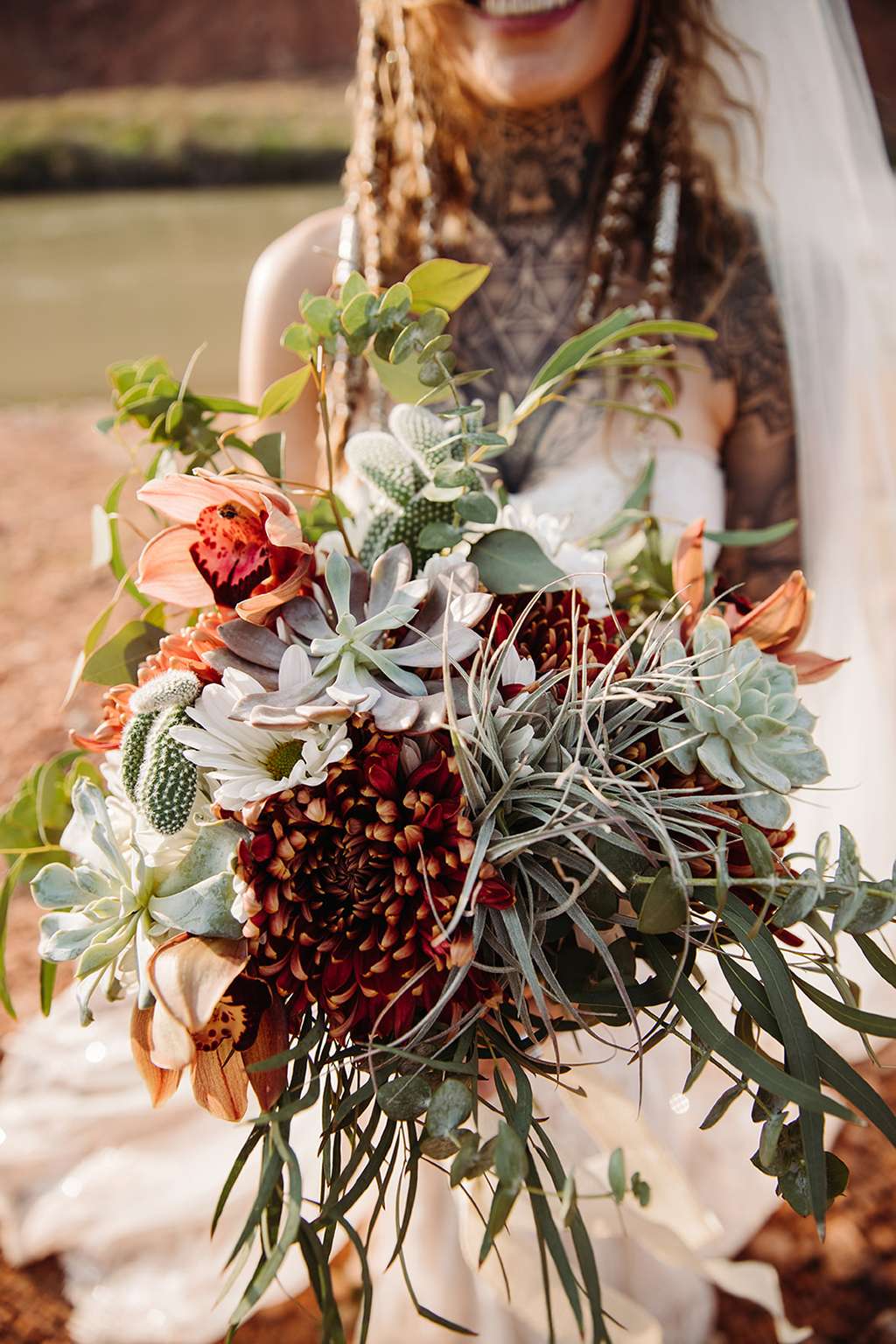 Sari wore a Melissa Sweet dress with a homemade quartz crystal headpiece and jewellery from local designers. Luke made a matching crystal accessory to adorn his Brixton hat with, Their rings were made from moonstone and turquoise and were custom made for them by Workman's Daughter.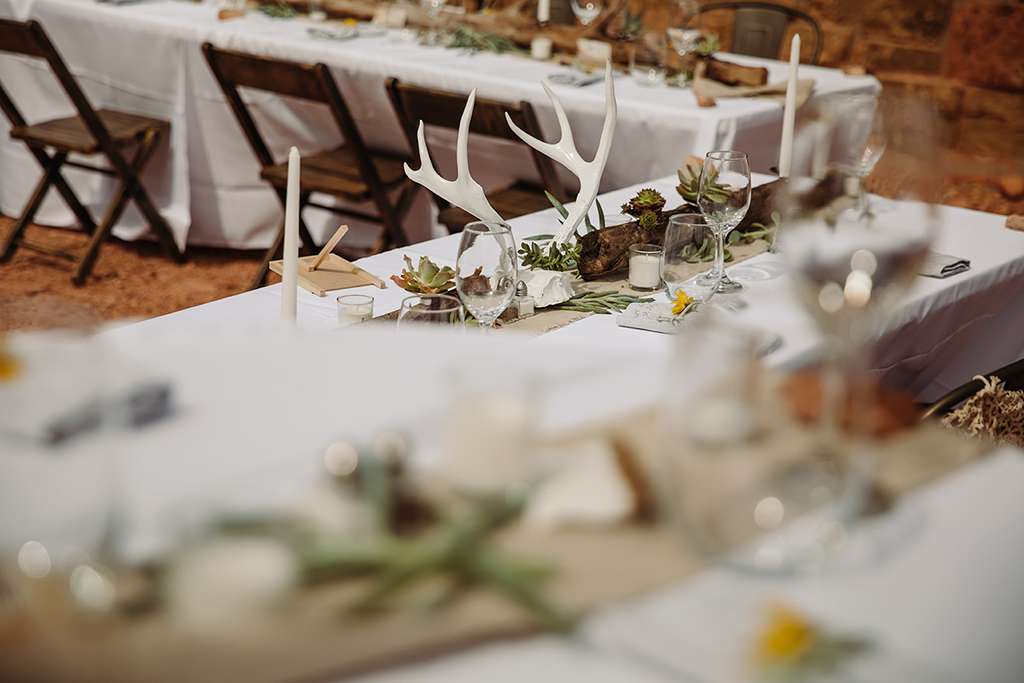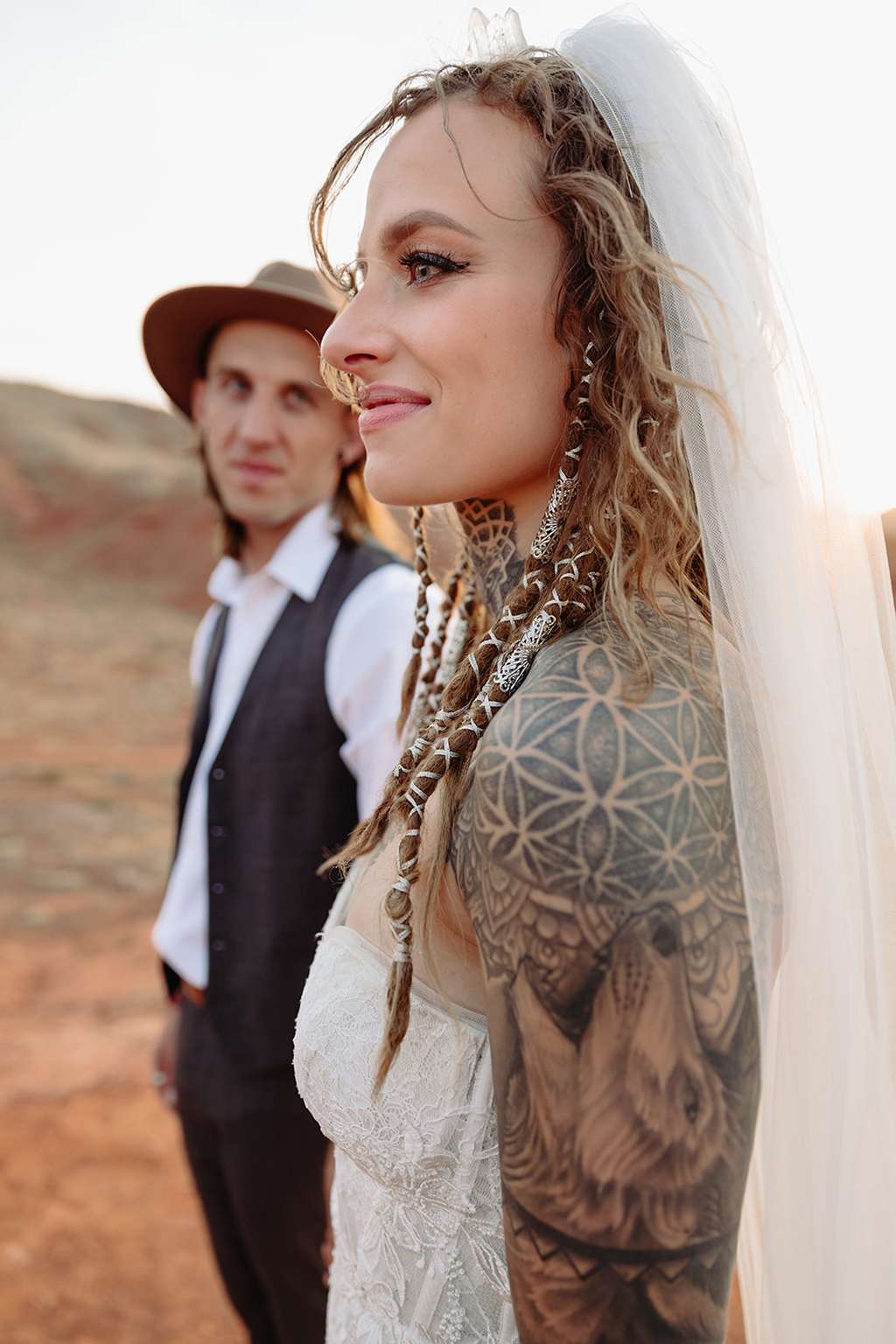 They started their wedding day in a unique way, too – their friends woke up early with them to do outdoor yoga and meditation. Having never been to the ceremony location before, the couple worked with the natural environment for decor and decorated the riverbank with a few special items – some boho carpets, marigold flowers and a small, sentimental table. "It was a simple, spiritual ceremony that paid homage to our surroundings," the bride told us. "Influenced by Buddhism, we lit sage and a candle in prayer and thanked the land around us. Luke's son was the ring-bearer, and I wrote vows to him to read at the reception since we were becoming a family."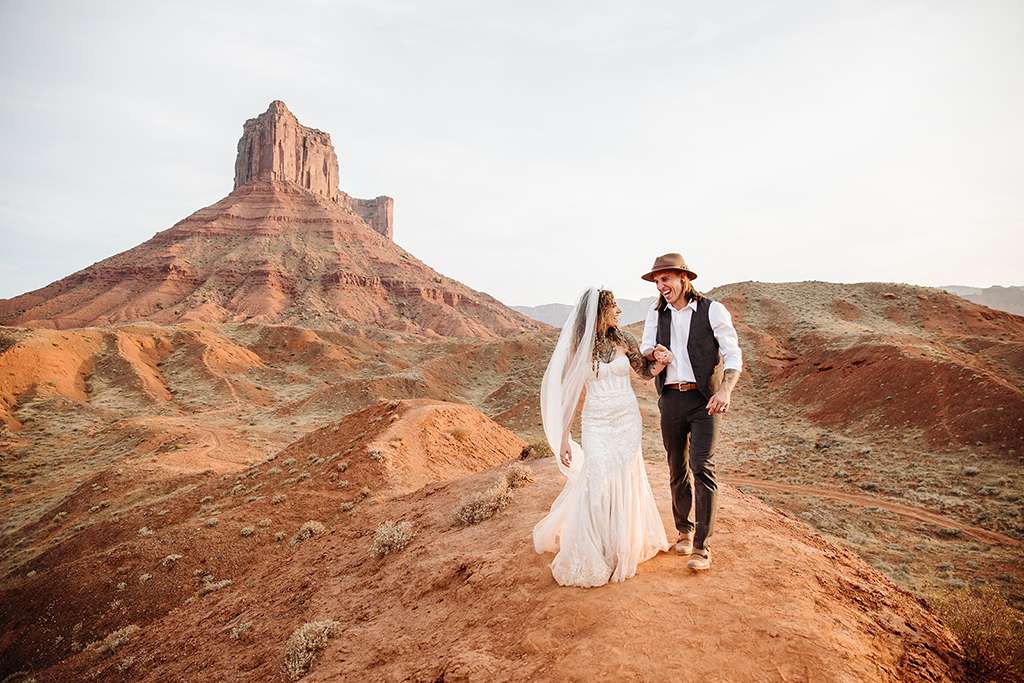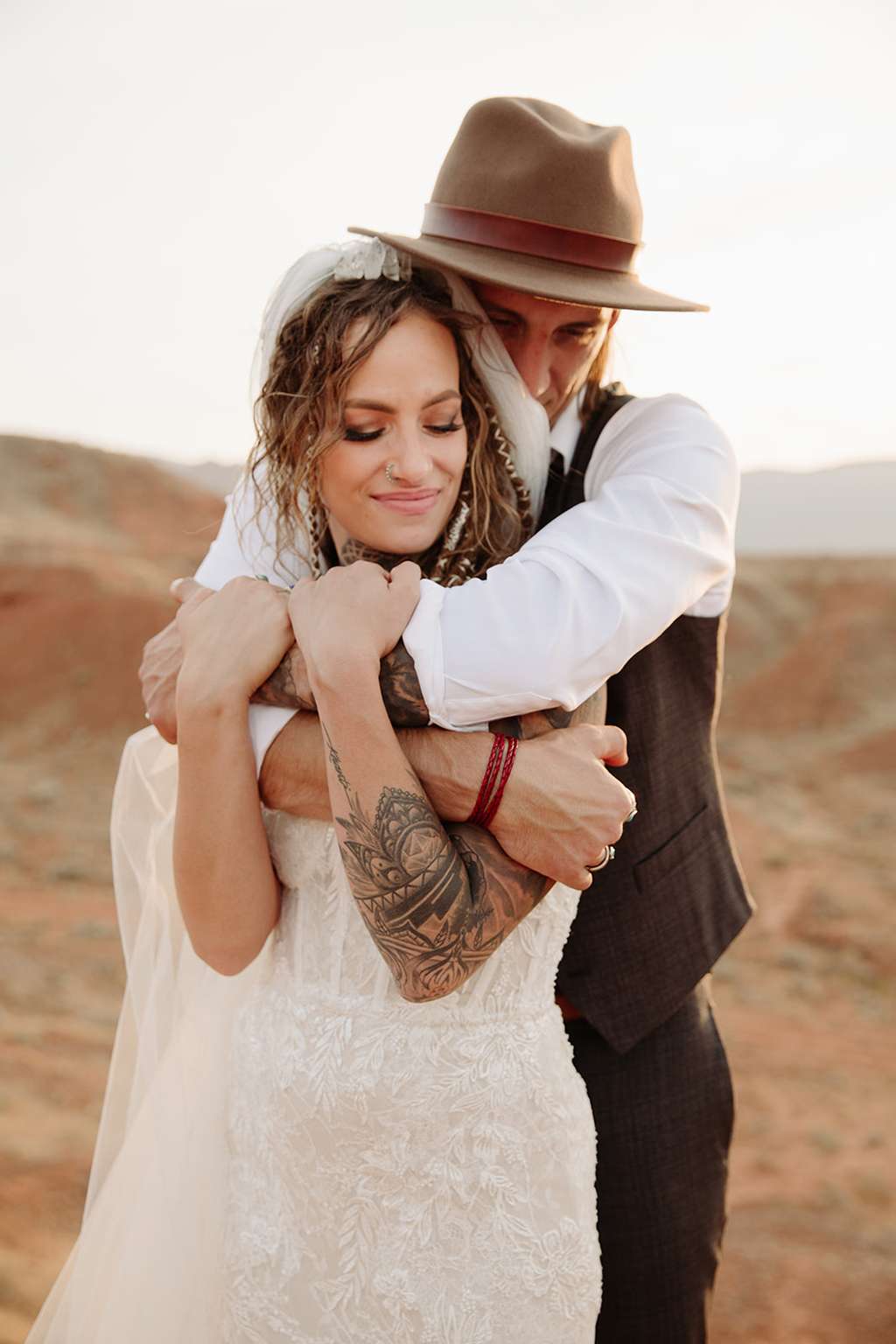 After the ceremony, they went hiking throughout the desert for photos, Sari's dress collecting desert dust as she went and dip dying the bottom a beautiful shade of orange. They explored until the sun went down.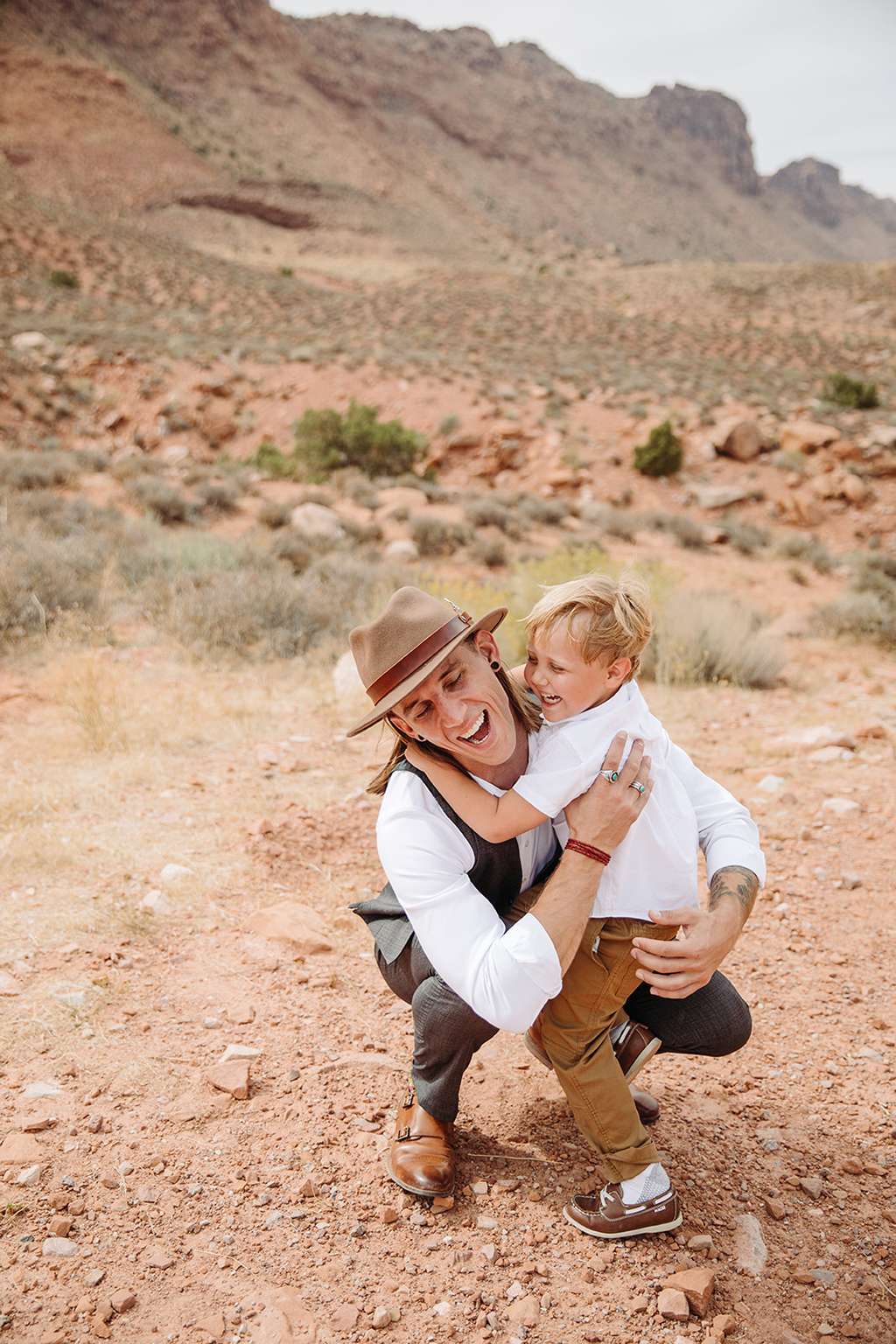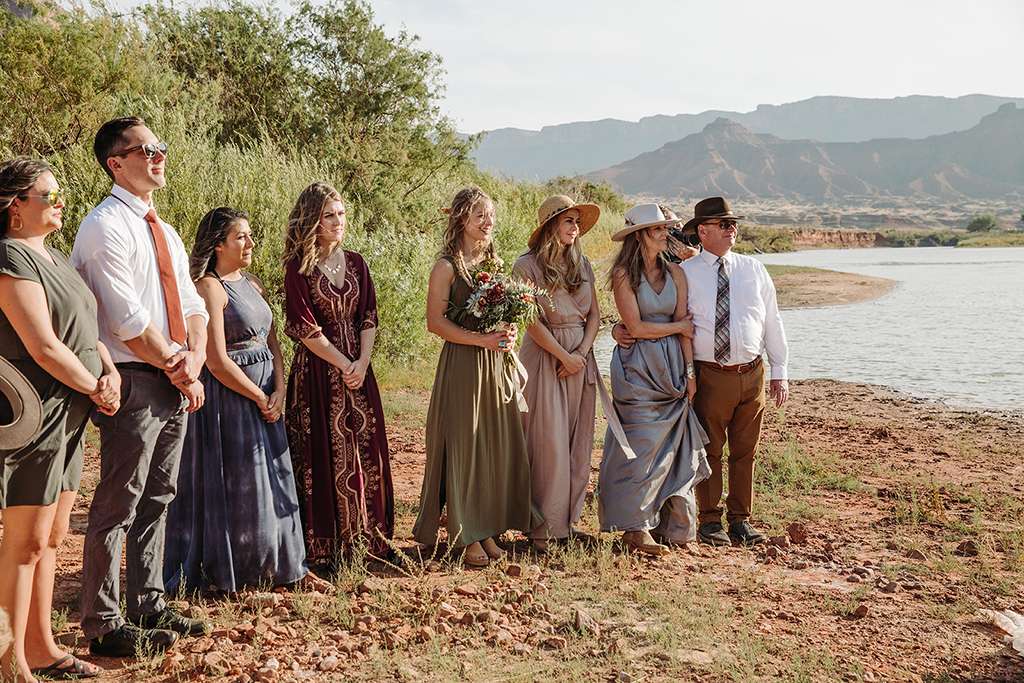 For their reception, they hired an Airbnb, decorated with festoon lighting and enjoyed a relaxed wedding breakfast from Miguel's Baja Grill. They had a polaroid camera instead of a Photo Booth which was a big hit with their guests. "We love the photos we got to keep from it. It's helpful to have a designated person in charge of taking the polaroids and passing the camera around to guests." They saved money by not paying for a ceremony location, and with Sari doing her own hair and makeup. "We also allowed enough time to pick from several vendors at different price points," the bride explained.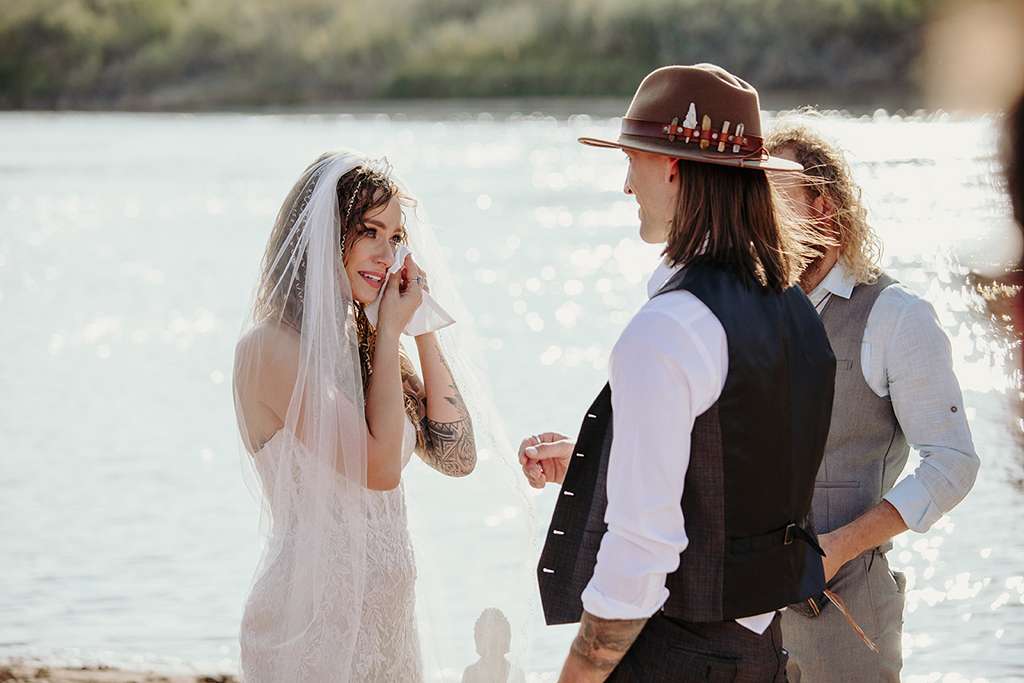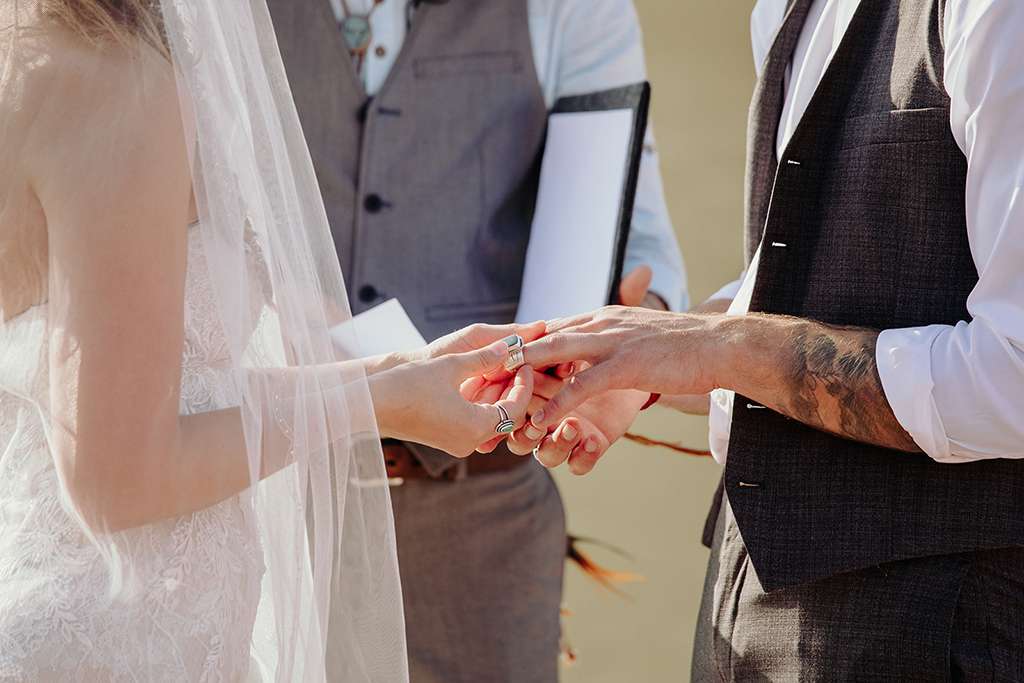 The couple have some sage advice for future couples; "set aside some time to communicate about wedding details, and have separate, intentional times where you aren't discussing the wedding at all. When you look back on your wedding day, you're going to remember the feelings more than the details, so be sure to enjoy the process, including the planning, and try to be as in the moment as possible on the day of."