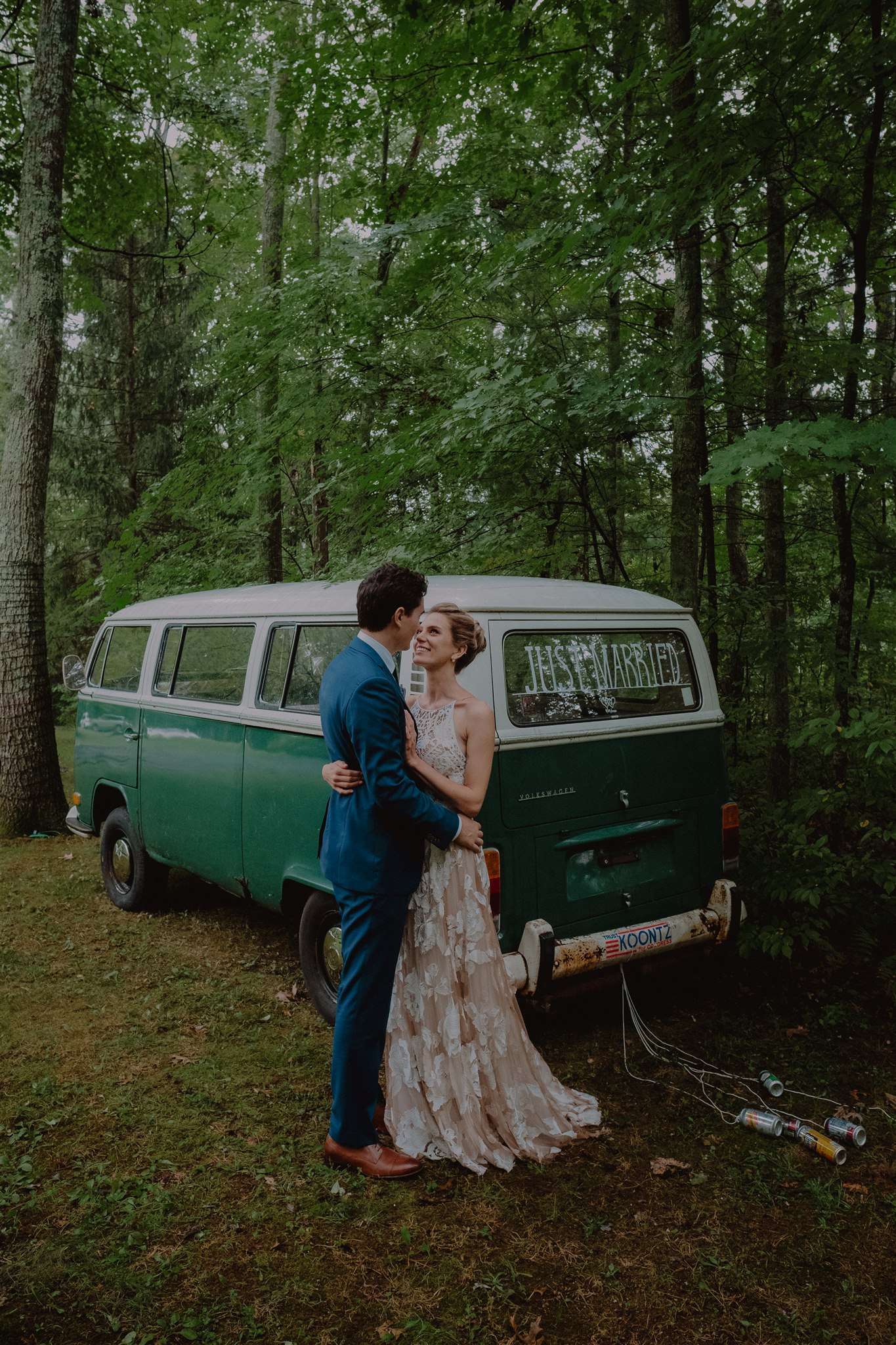 Olivia and Max wanted something with a mid-century modern flare (including their 1972 VW bus) for their August wedding. The day featured plenty of champagne, confetti and Chinese takeaway food!
Like so many other couples, their original wedding plans were sadly cancelled. However, they decided to keep their date and get married in Oliva's parent's backyard surrounded by their family instead.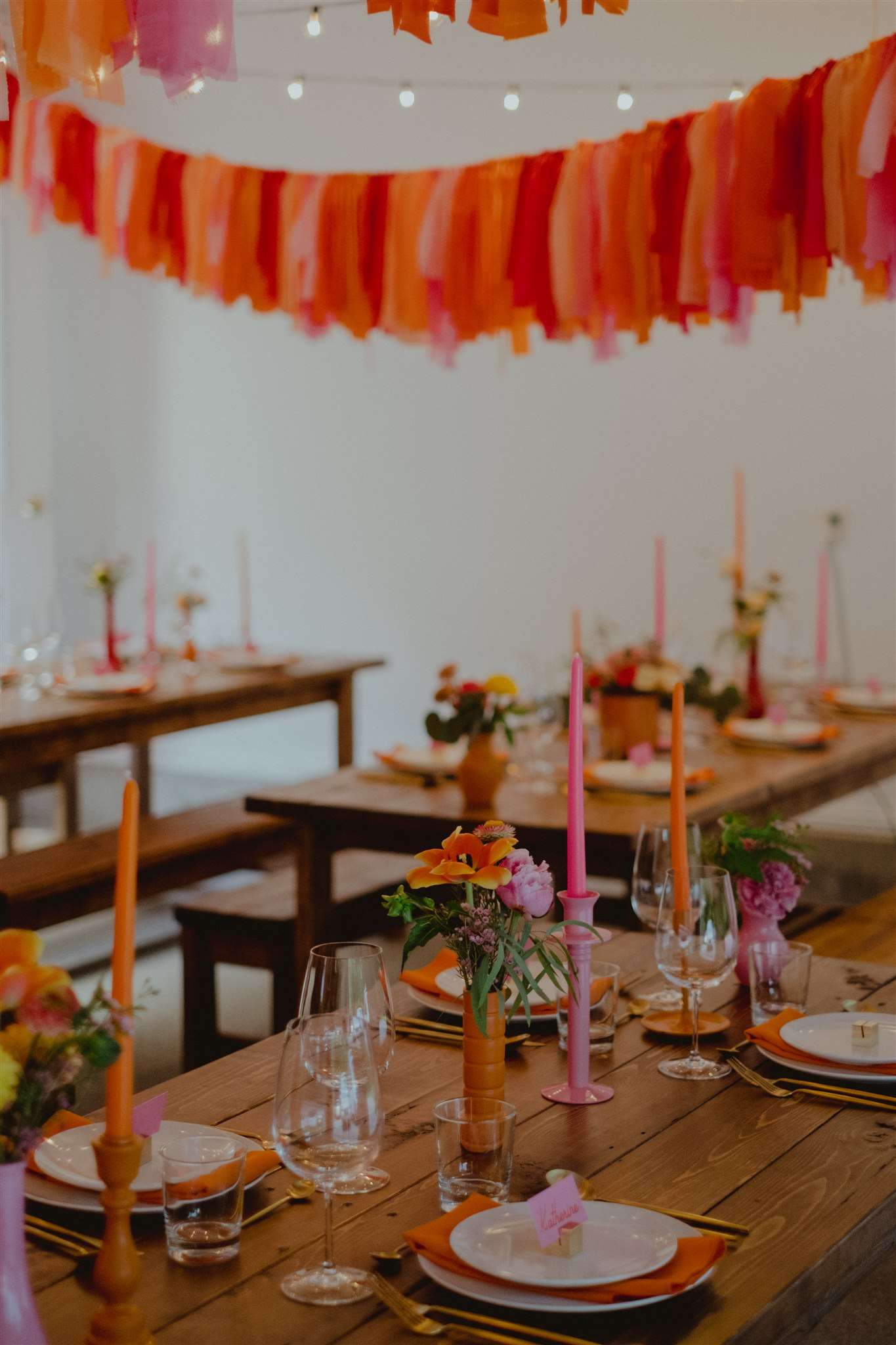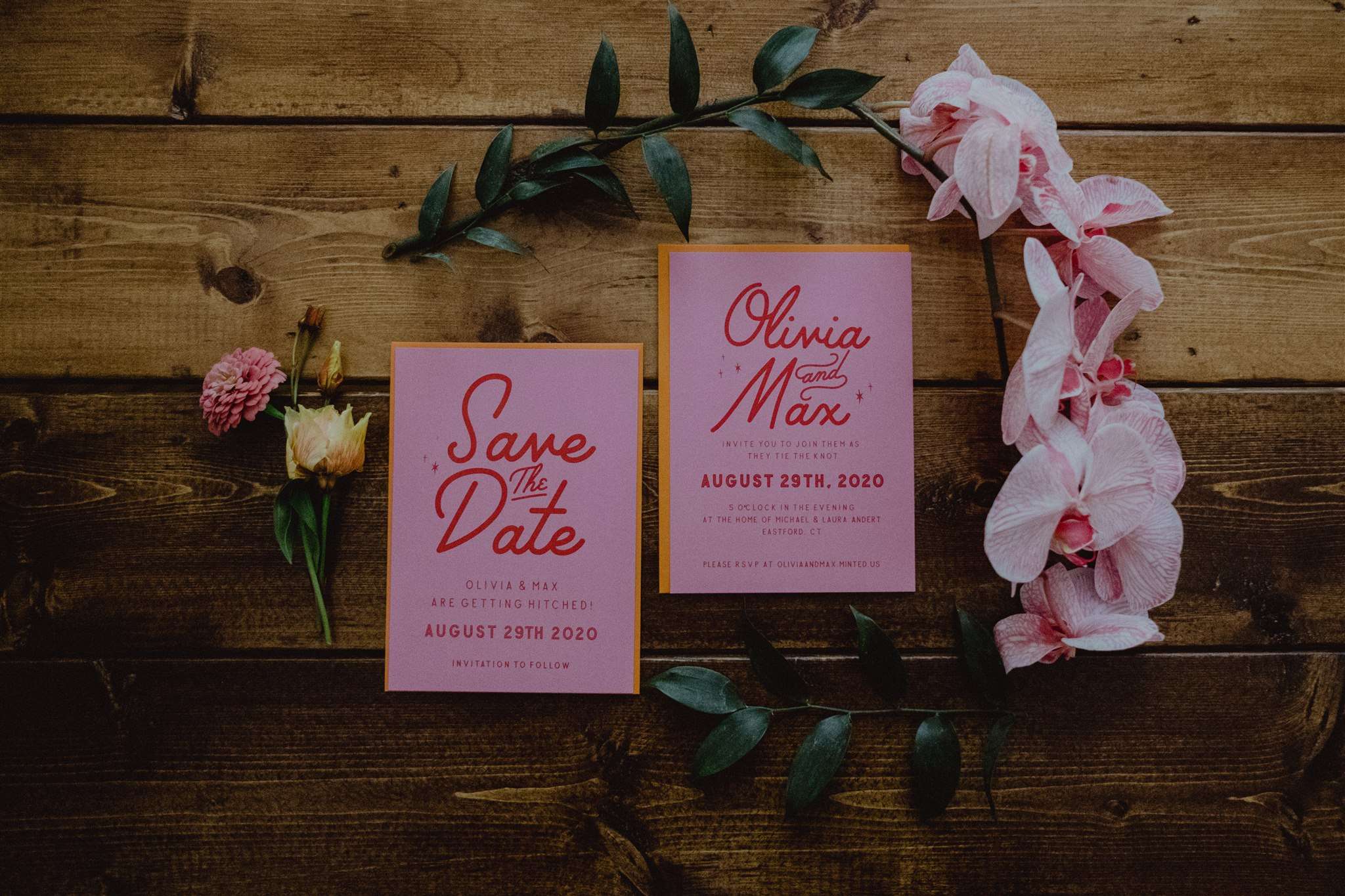 "For our original wedding venue (a rock 'n' roll themed mid-century modern hotel with a funky poolside restaurant), we were going for an Almost Famous meets Mad Men vibe", the bride began. "We wanted the event to be super colourful, bright and fun. Even though we had to cancel our plans and move the wedding to my parents' house, we tried to keep as many of these elements as possible."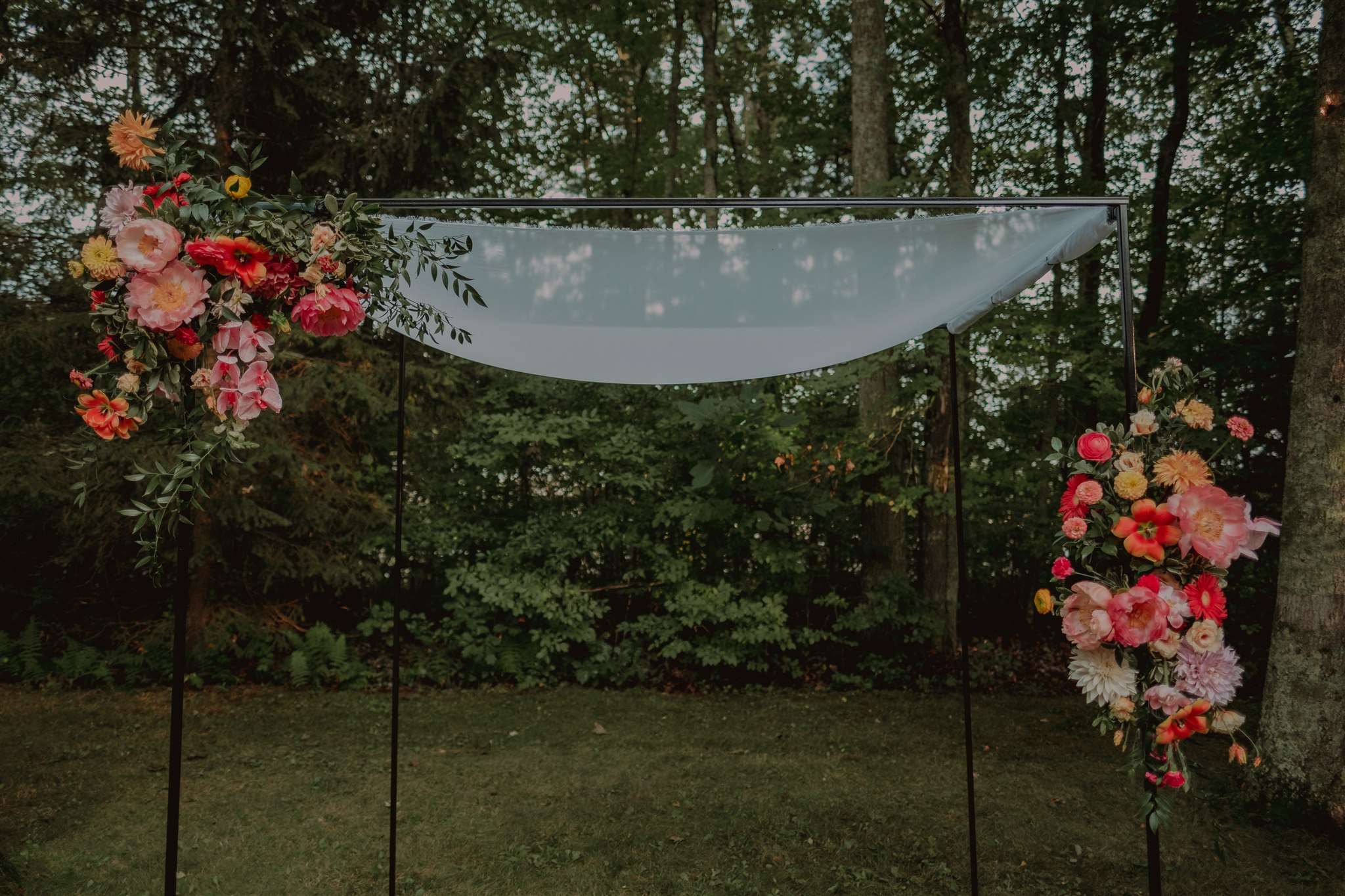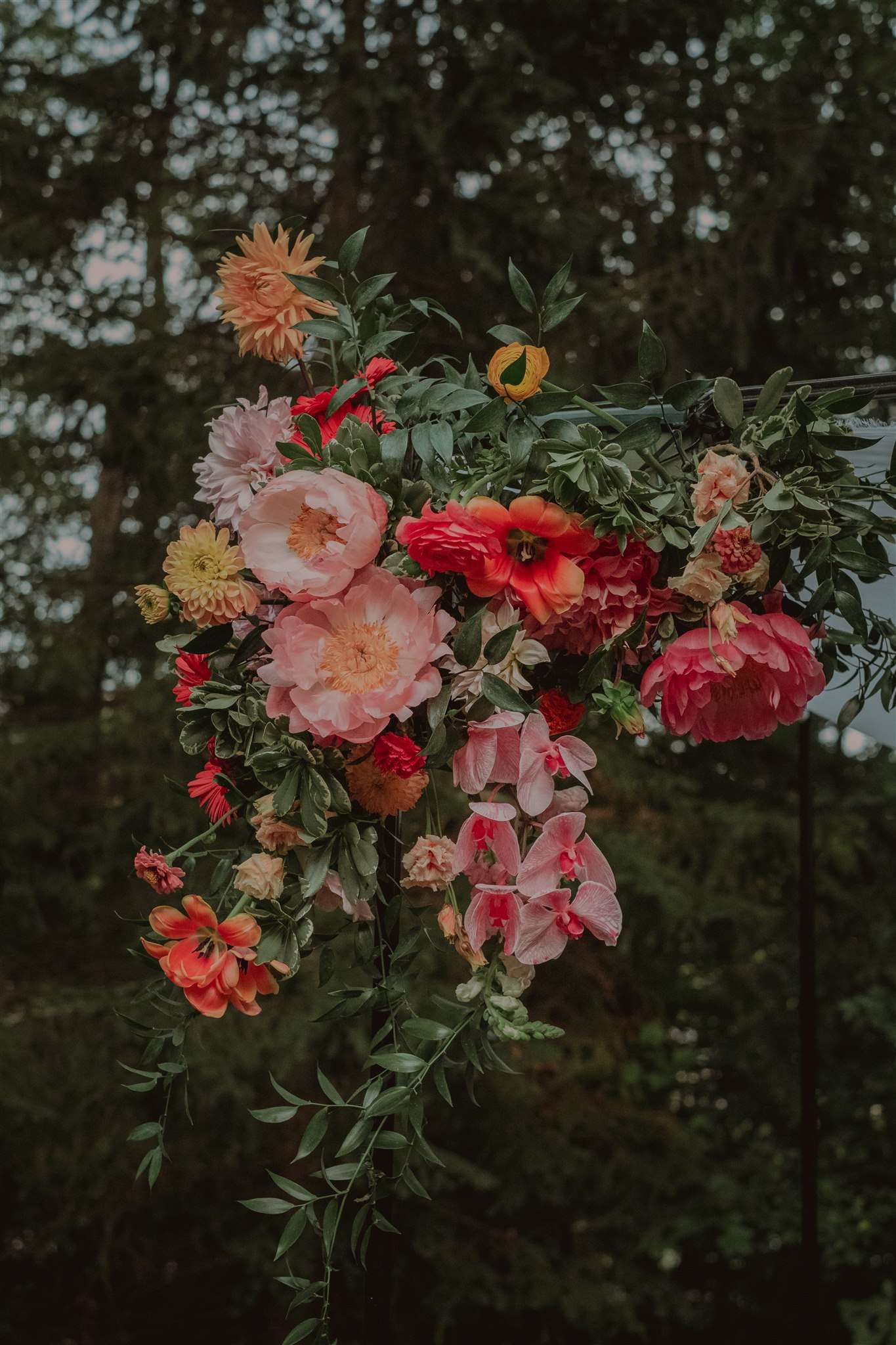 "We spent months building all of our wedding tables and benches by hand with my dad, spray painting candlestick holders and vases found at thrift stores, wrapping trees with string lights, dressing up the garage with fabric garland – it was the ultimate DIY day although it was honestly a lot more work than we anticipated, it came together beautifully! One of our more unique elements was the flamingo beer bongs – Flabongos! These were such a late night hit and are definitely the best way to drink beer."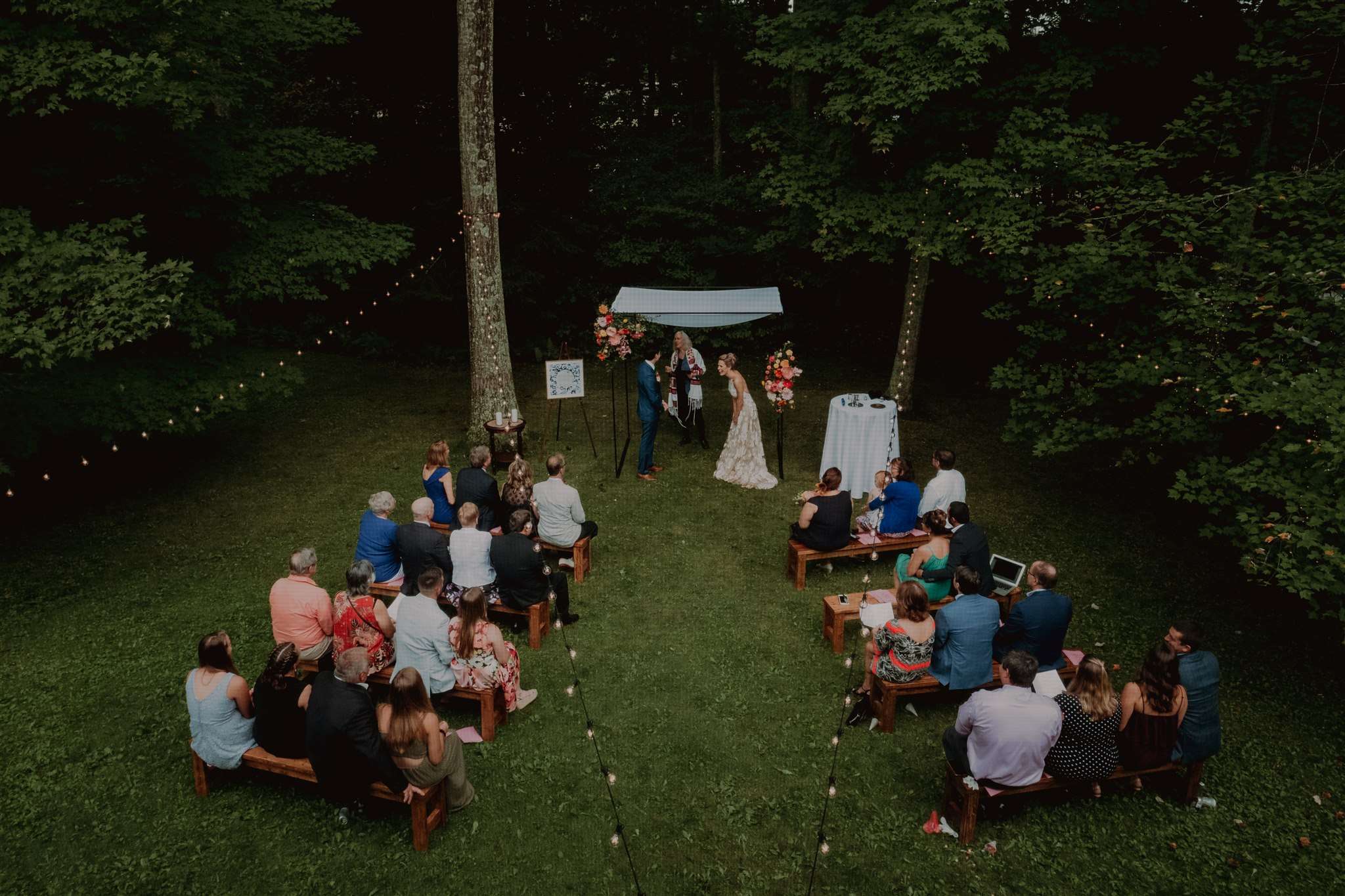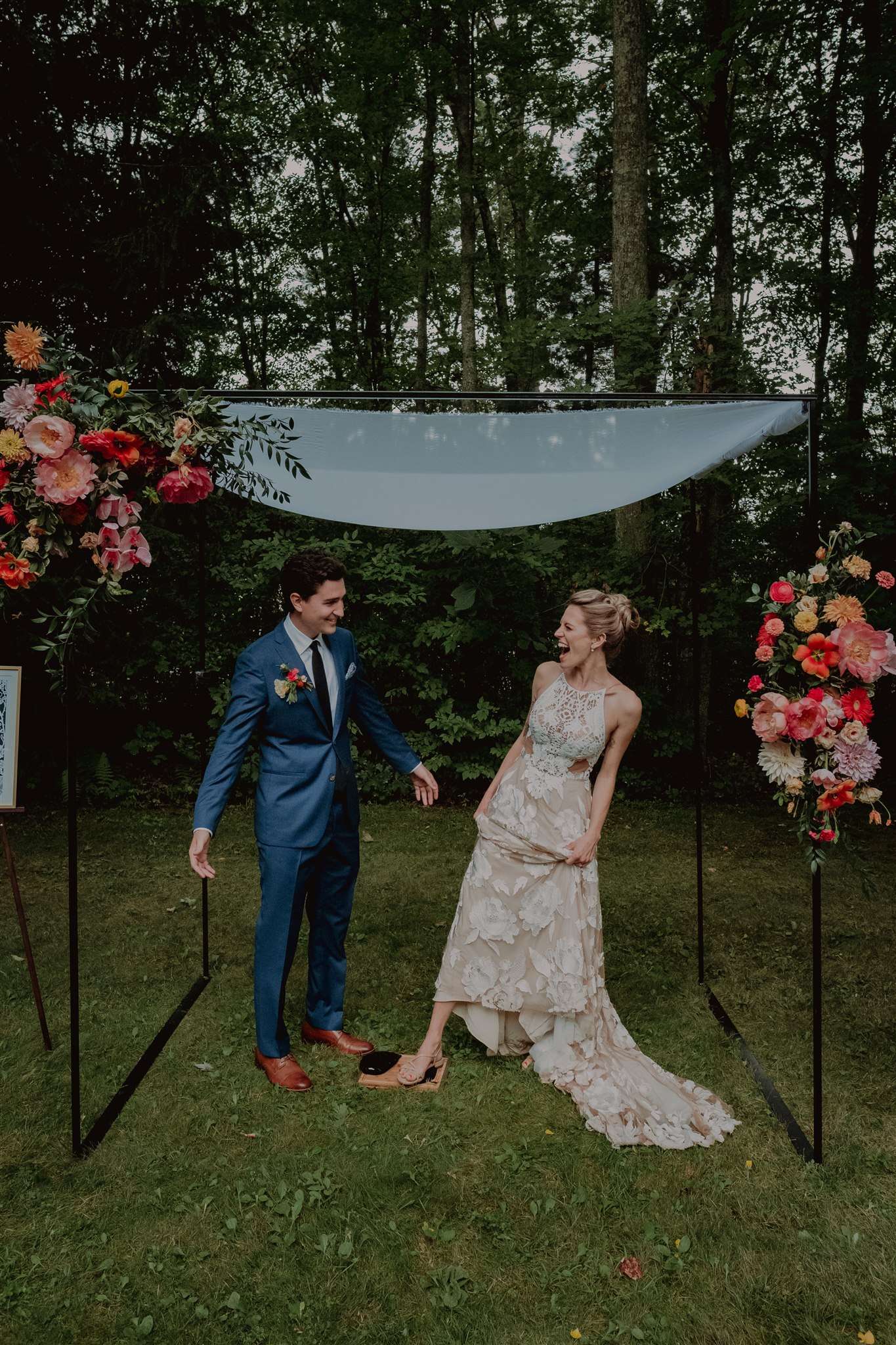 They were married in the garden by Max's childhood Rabbi under a chuppah built by Oliva's dad. "We lit candles to remember our grandmothers who both passed away earlier that year. We forgot to put out our kiddush cups before the ceremony started, so we improvised and drank rosé from plastic party cups. It was simple, beautiful and
perfect."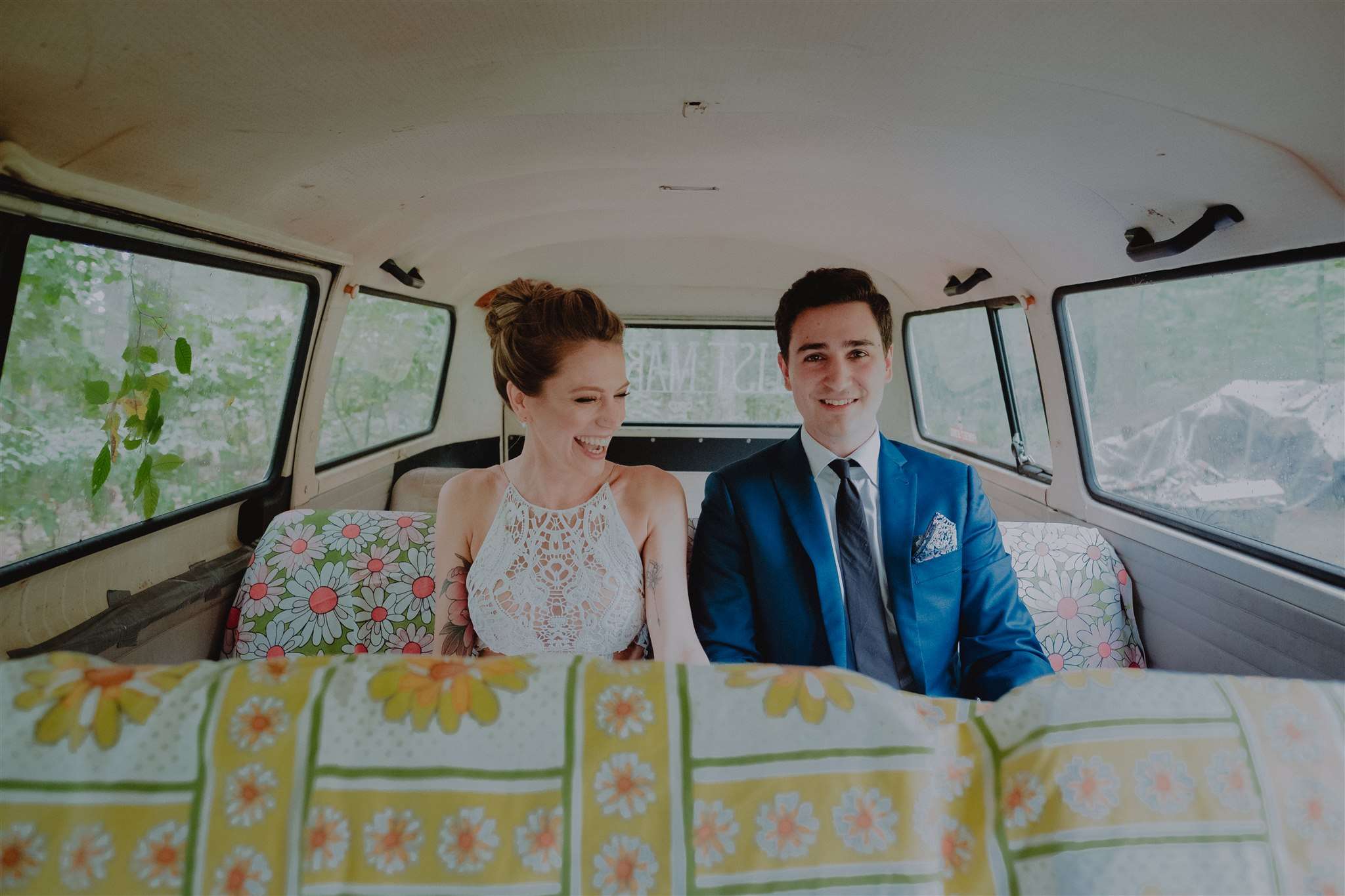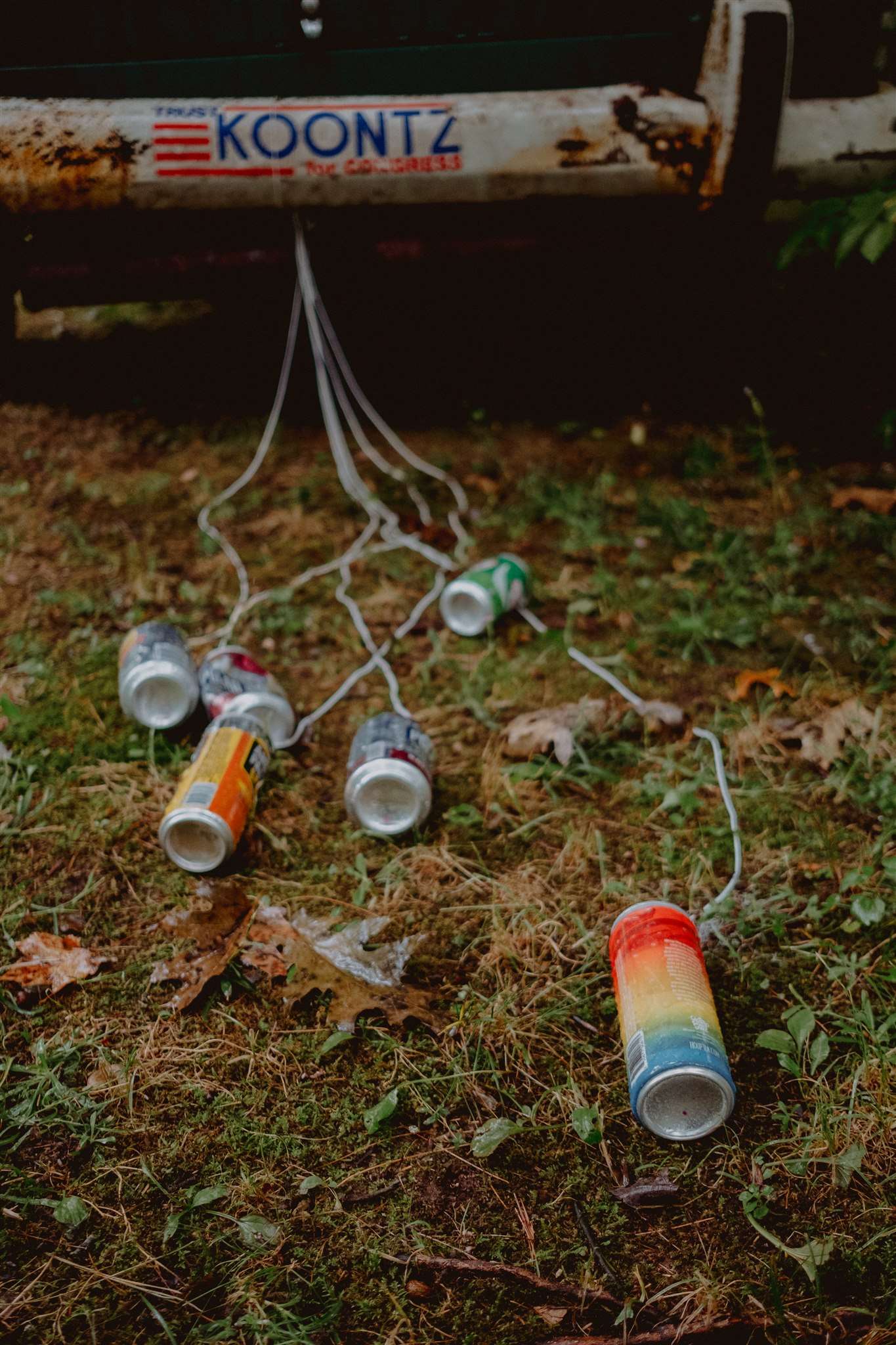 Having their favourite Chinese restaurant, Blossom Bar, cater the event It was not only a huge money saver but they had the best meal ever. Saving money here meant they could splash out on the one thing they didn't want to DIY – the photos.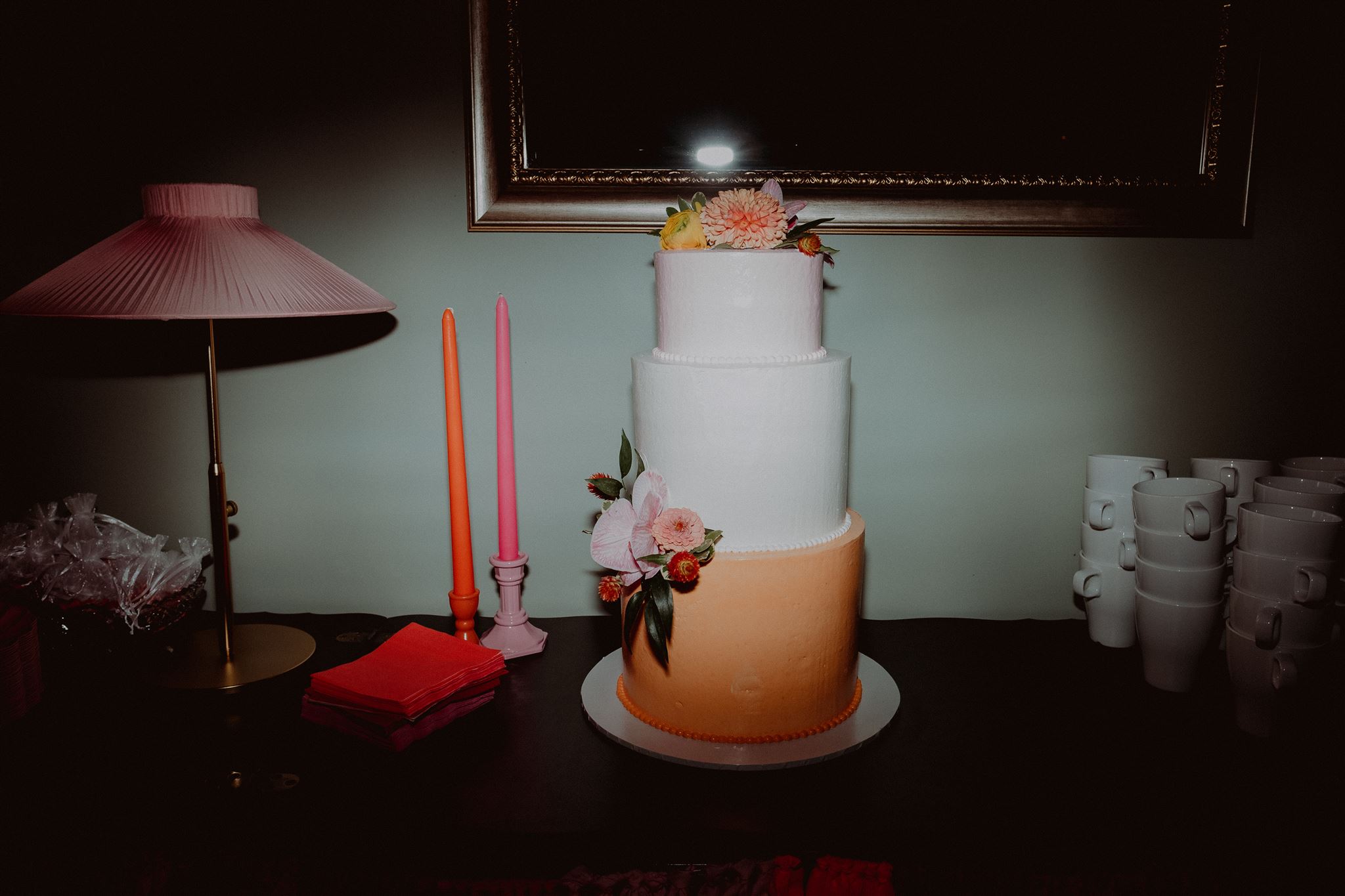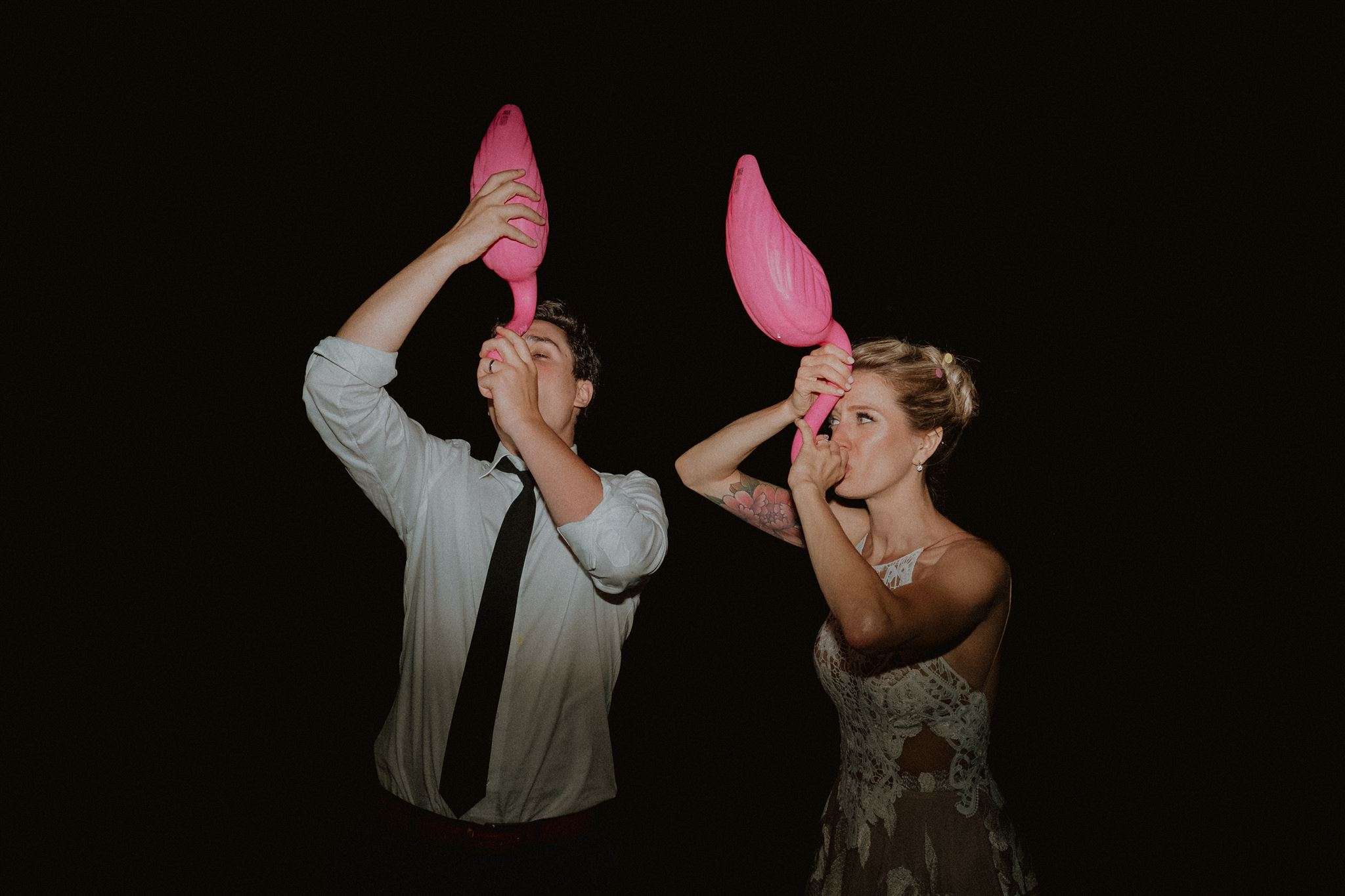 "The best AND worst part about planning our wedding was that we had the freedom to make every detail our own", Olivia concluded, "This was so exciting but at the same time so overwhelming!! The DIY projects were super fun, and I loved how bespoke everything was. It was totally worth it but it didn't happen quickly or easily, it was pretty stressful and took months of hard work. The only thing we wish we did differently was to have started everything earlier. We changed our plans for entire wedding with only a couple months to plan. With the pandemic, everything was so up in the air for such a long time, and we were hesitant to make the call to cancel our original venue. We held out hoping for the best, but in retrospect we could have made the call a bit earlier and had more time to pull together our new plans."