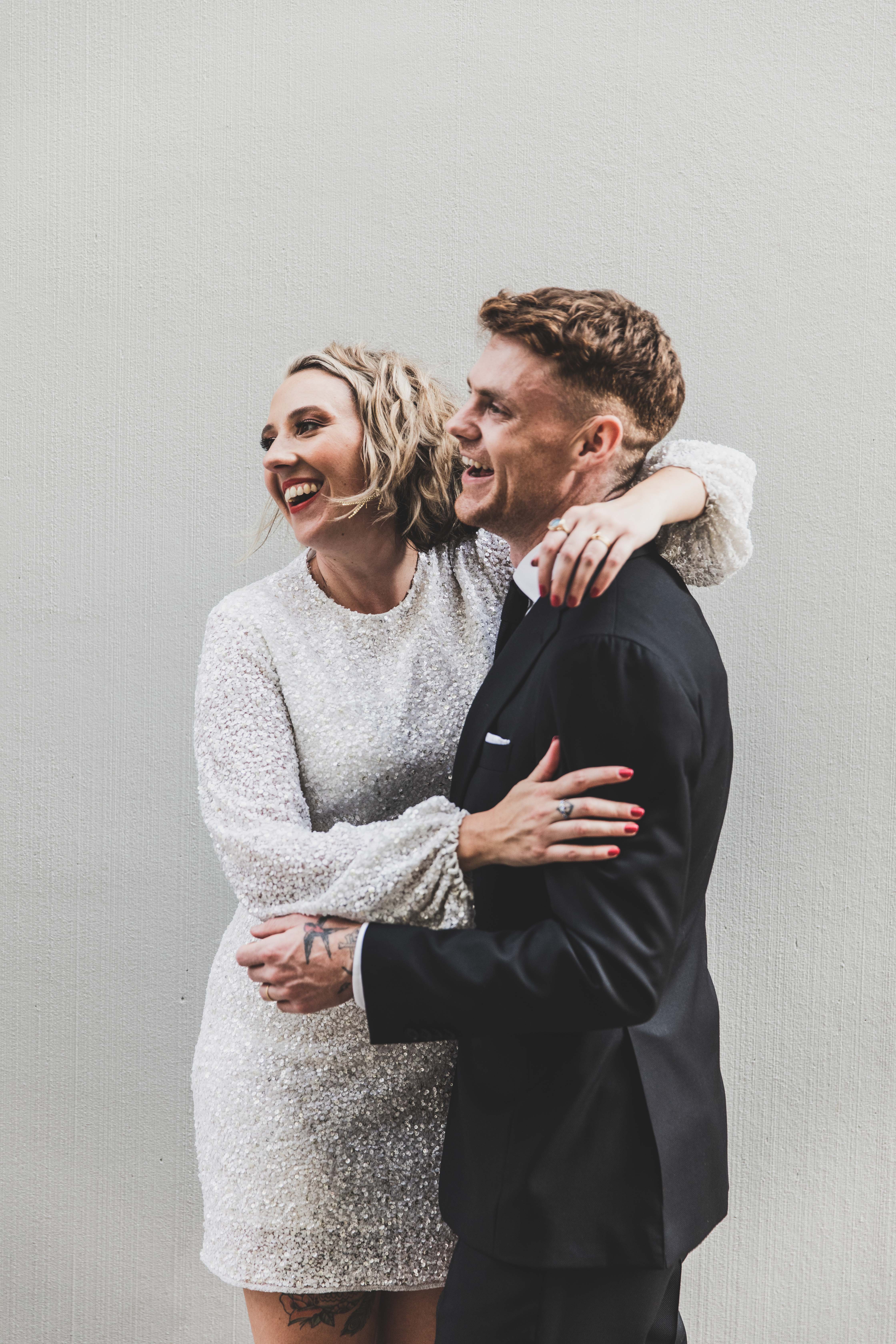 Two Ton Max in North Melbourne was the perfect blank canvas for our friends at Good Day Club to unleash all the festival party vibes for Becky and Gearóid's wedding day! The couple met at a music festival, but instead of the usual tipi and field theme for their day, they chose beautiful relaxed sunset vibes moving into a dark, neon-filled party night.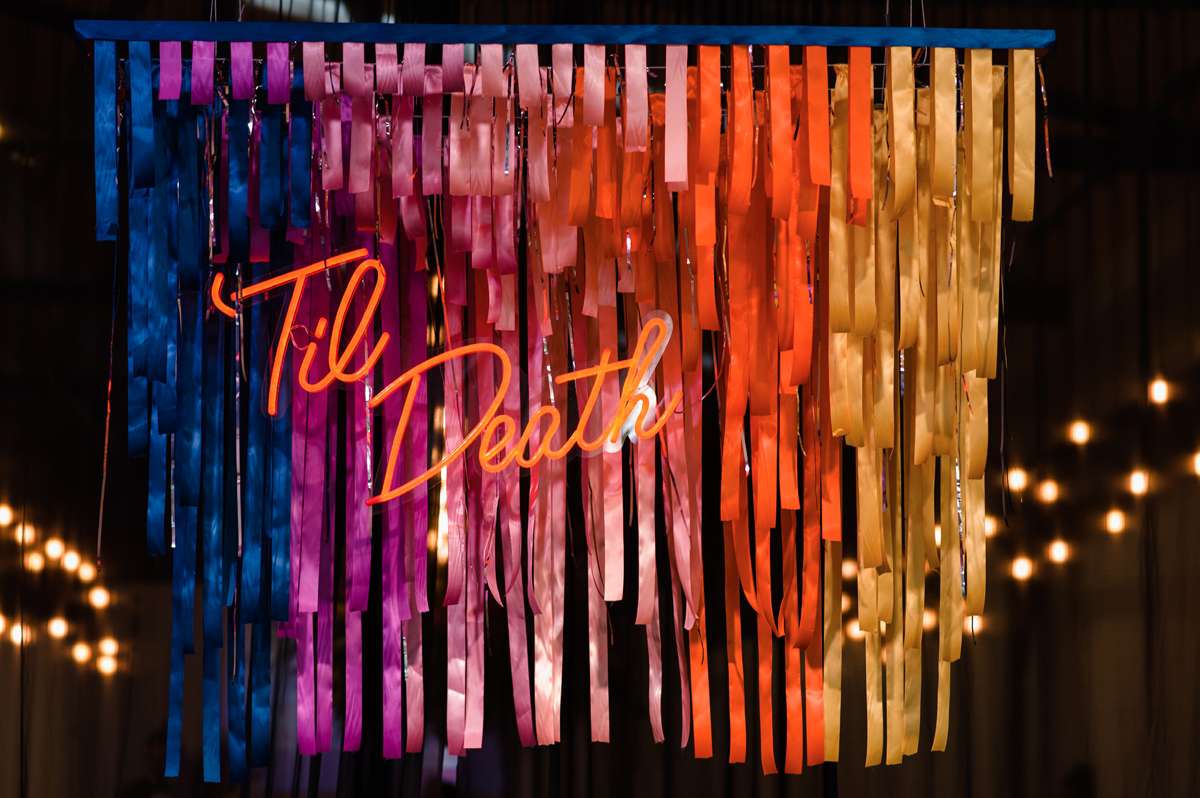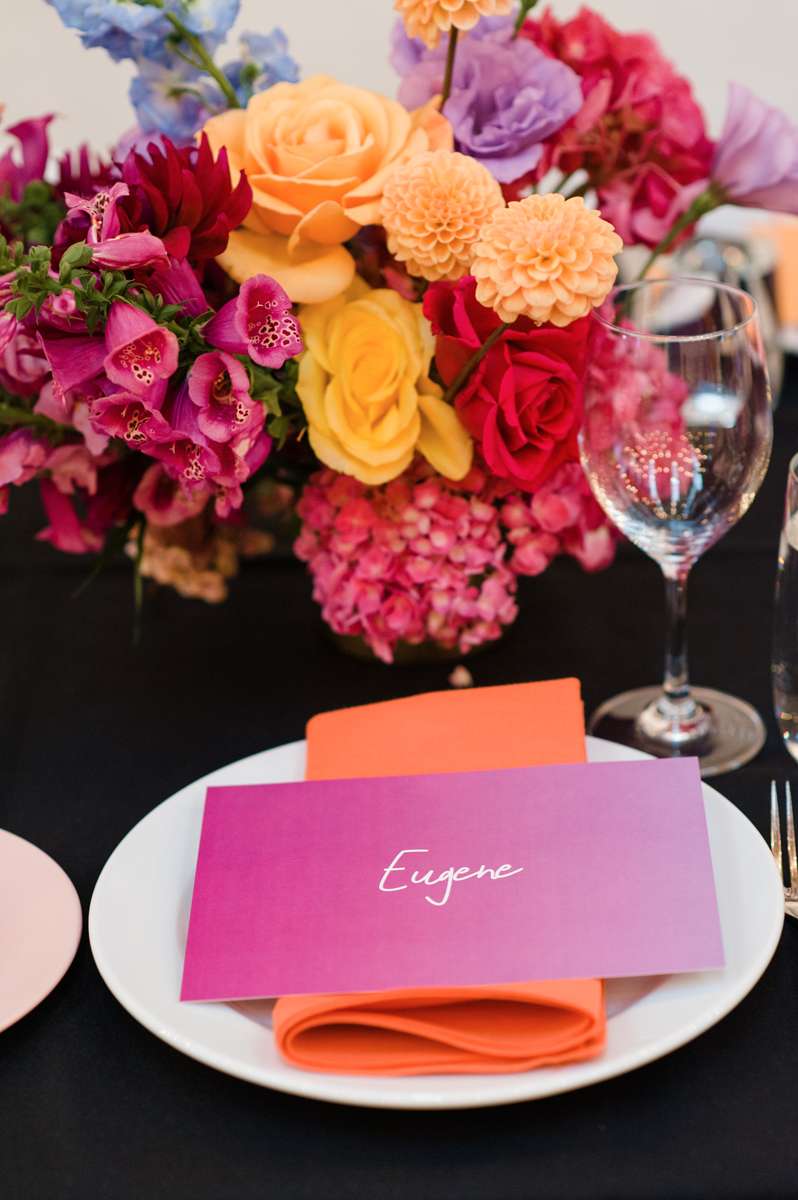 Becky wore a custom top by Coralie Newman with a skirt by BHLDN for their ceremony, changing into a dress by the same brand for the reception. She paired them with jewellery by small businesses and the bridesmaids chose their own dresses.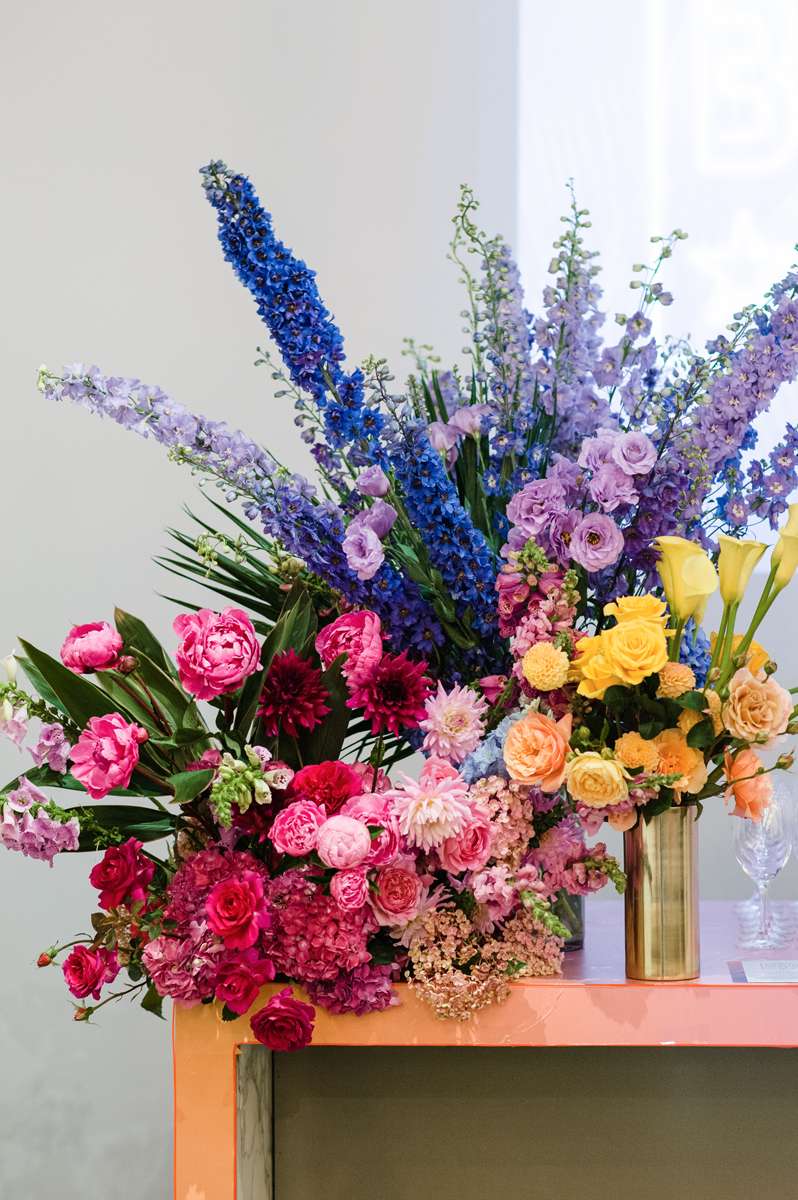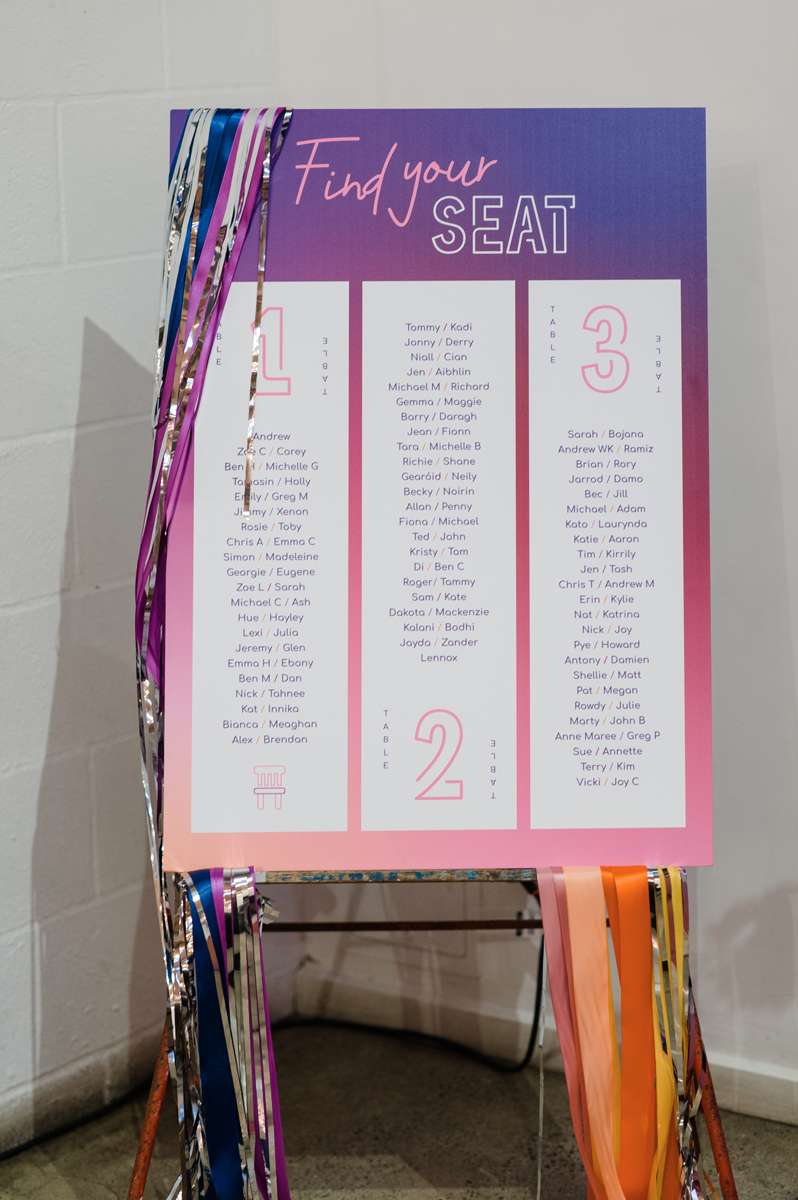 The bride's dad conducted the ceremony and her mum and stepdad walked her down the aisle. "The ceremony was full of laughter and tears," Becky told us. "Walking down the aisle with my mum and stepdad was really special and then my dad did a great job officiating considering he has never done anything like that! Gearóid and I spent quite a bit of time on our vows together in the lead up and it felt really nice to say them to each other in front of all of our loved ones.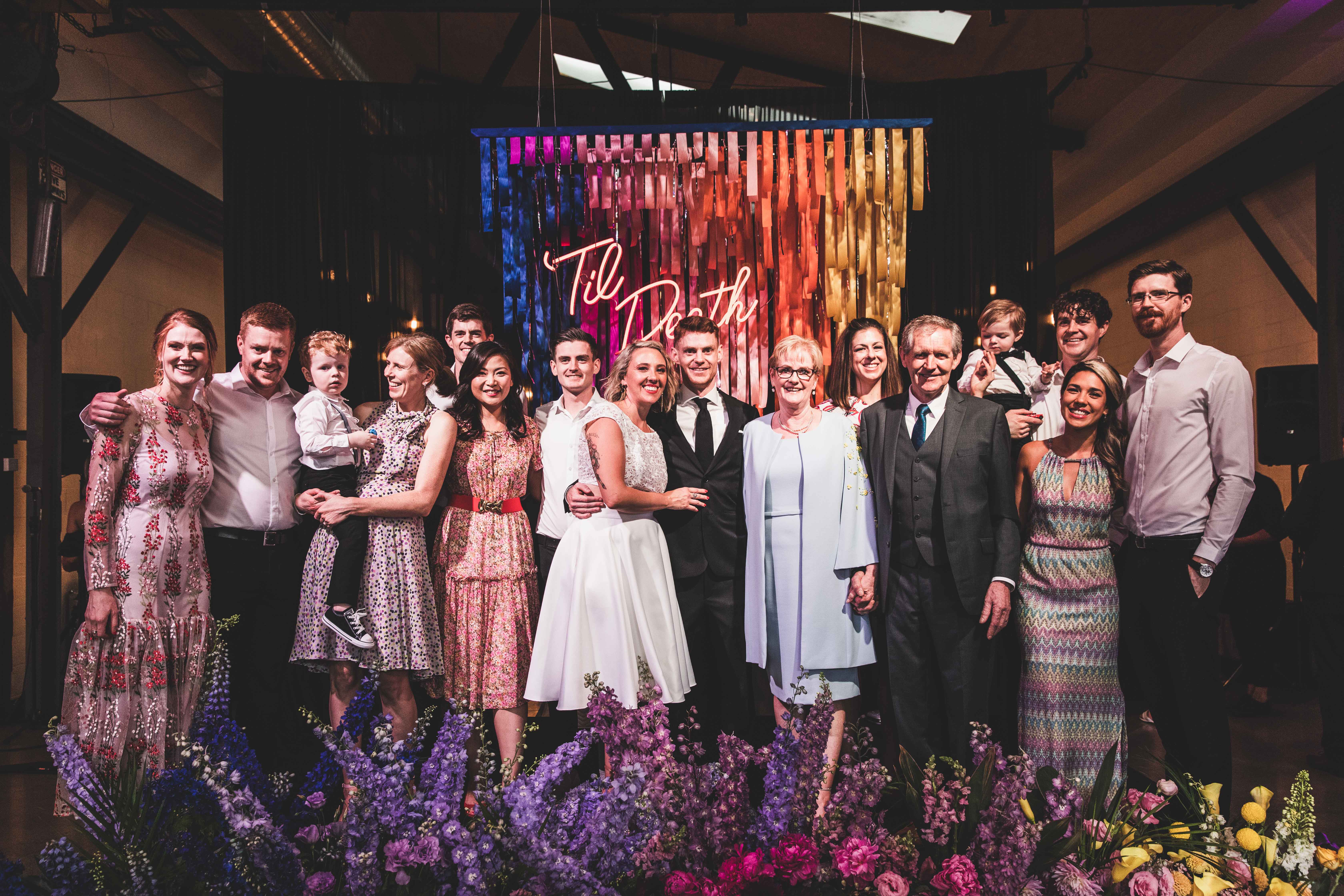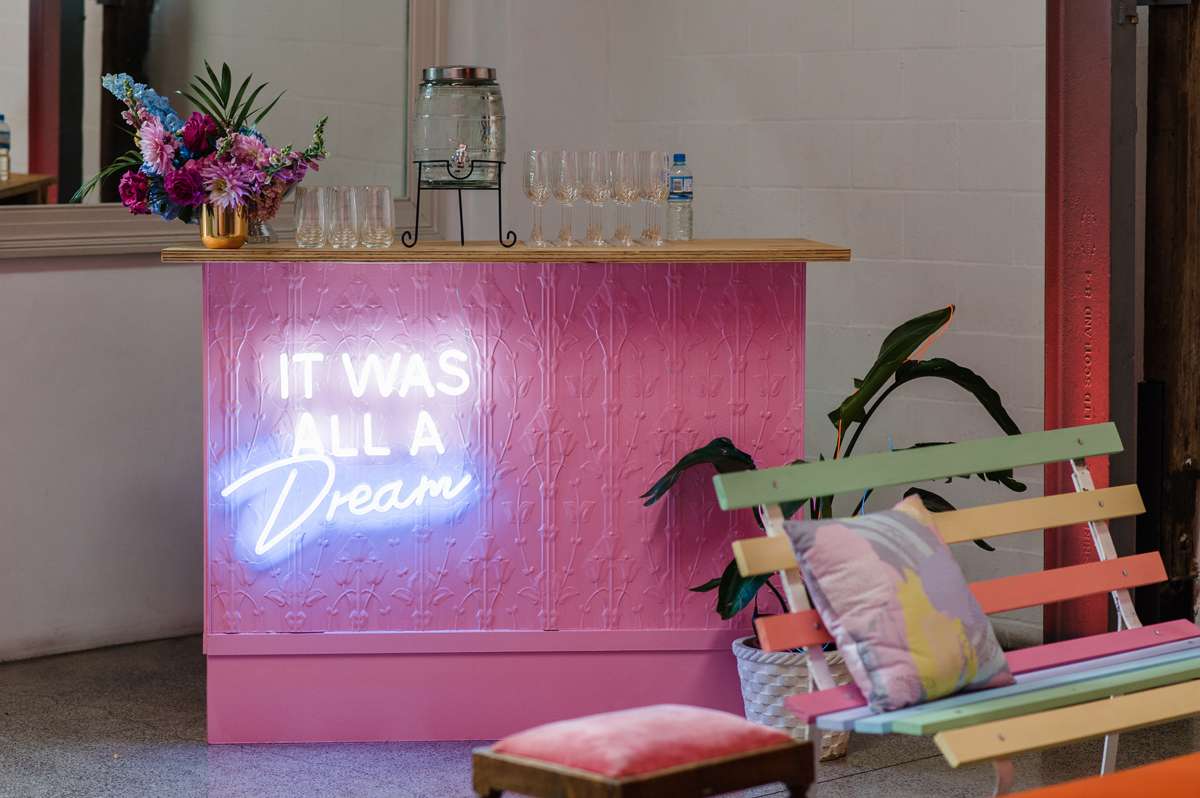 Food and drink was the couple's biggest expense, as they didn't really want to limit their guest list and ended up with over 140 guests which adds up! "When our band, friends of ours called Drunken Poachers played Dirty Old Town and we were dancing with all of our family and friends around us was the best. In the video you can see me doing my happy crying face!"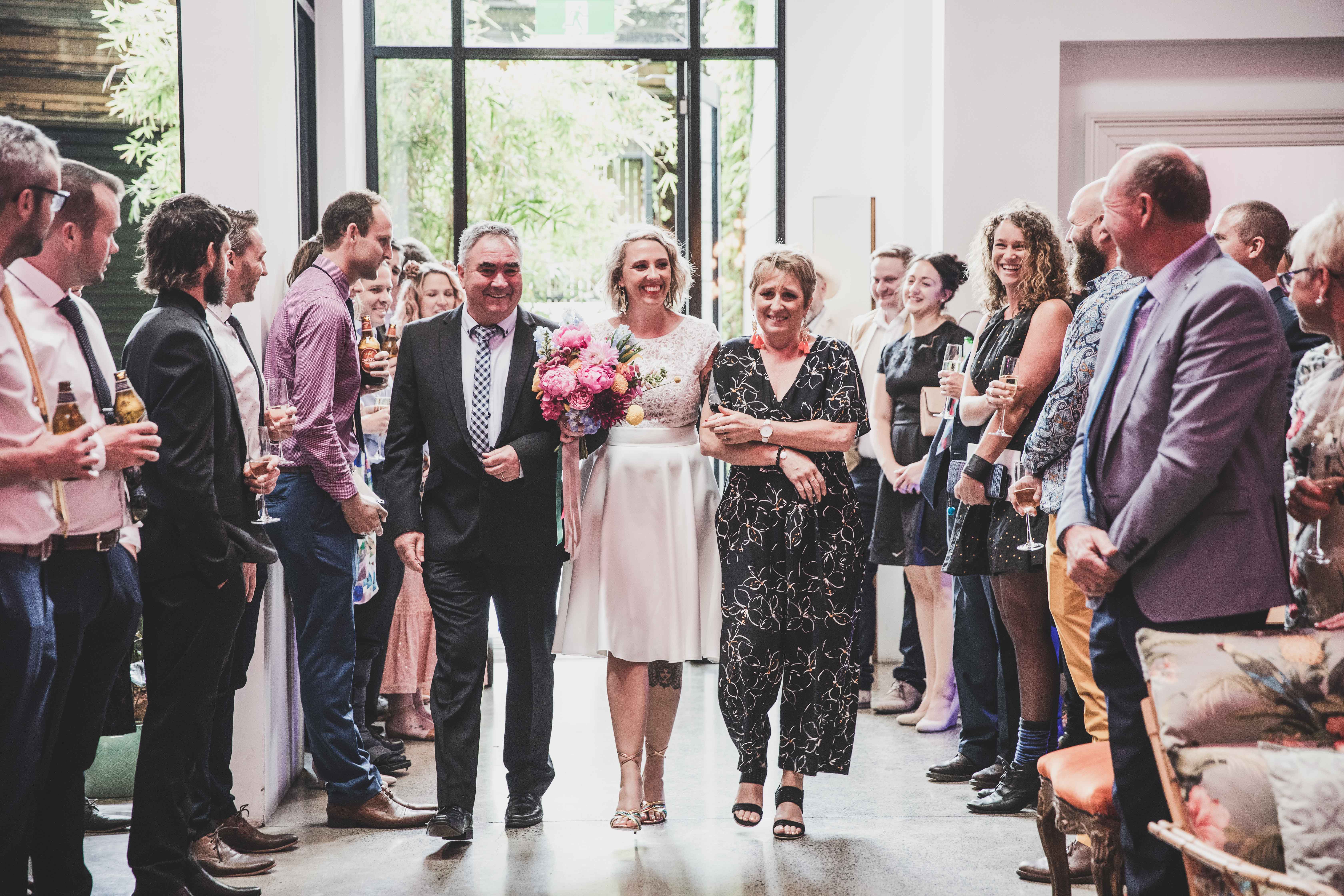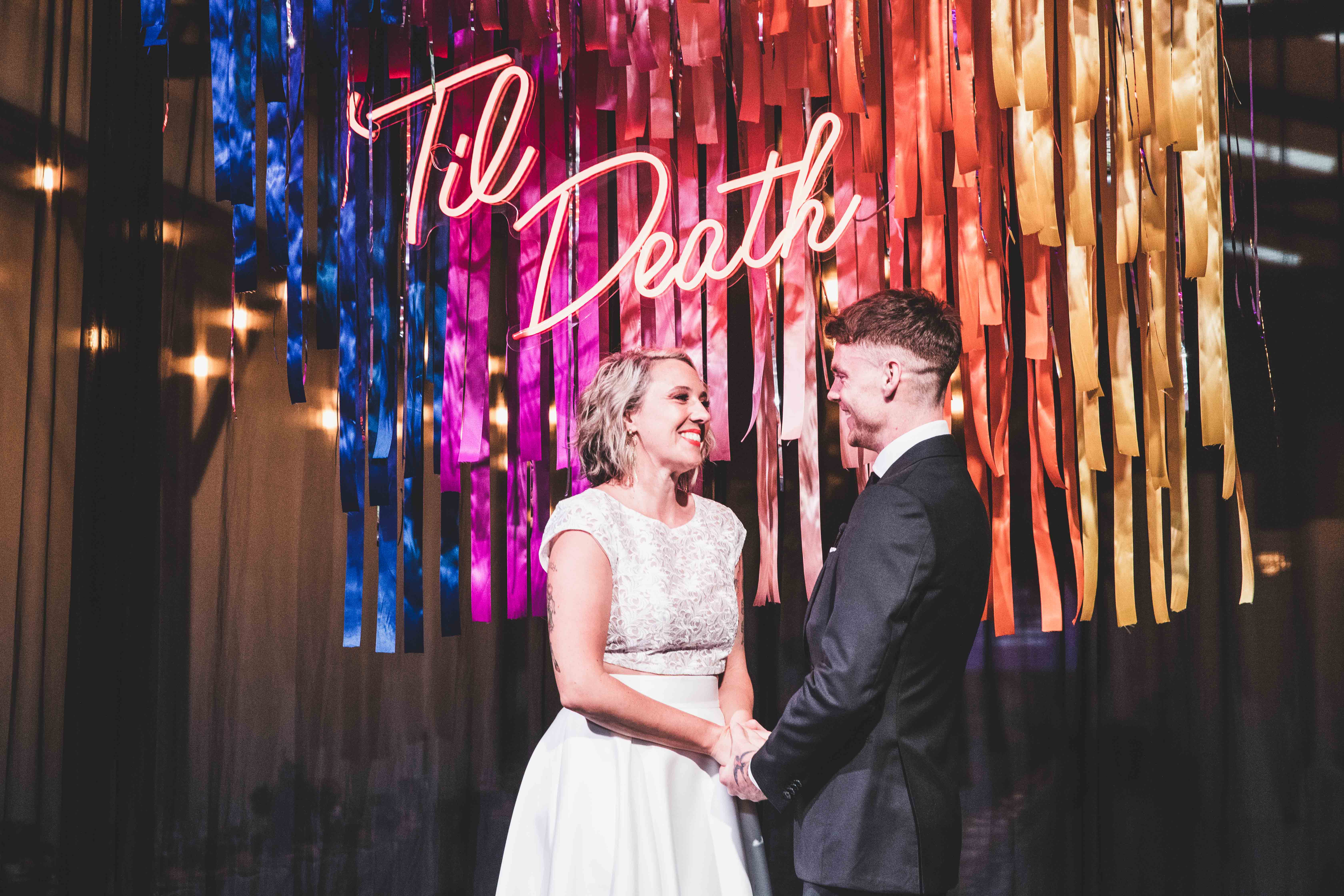 Neither of the couple consider themselves particularly crafty, so they left all styling and DIY projects to the hands of Good Day Club. "We absolutely loved the styling that Good Day Club did and it felt really unique and special to us." Raven and the Rose provided the stunning florals which complimented the theme perfectly.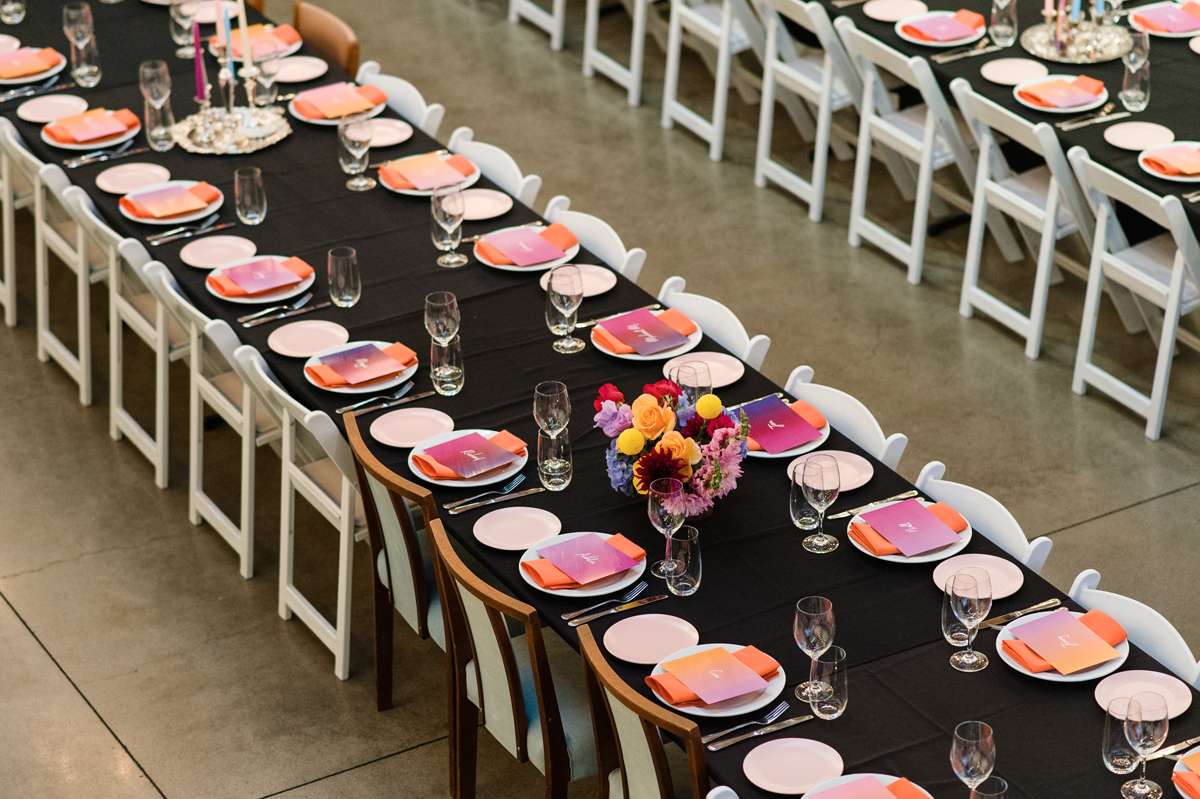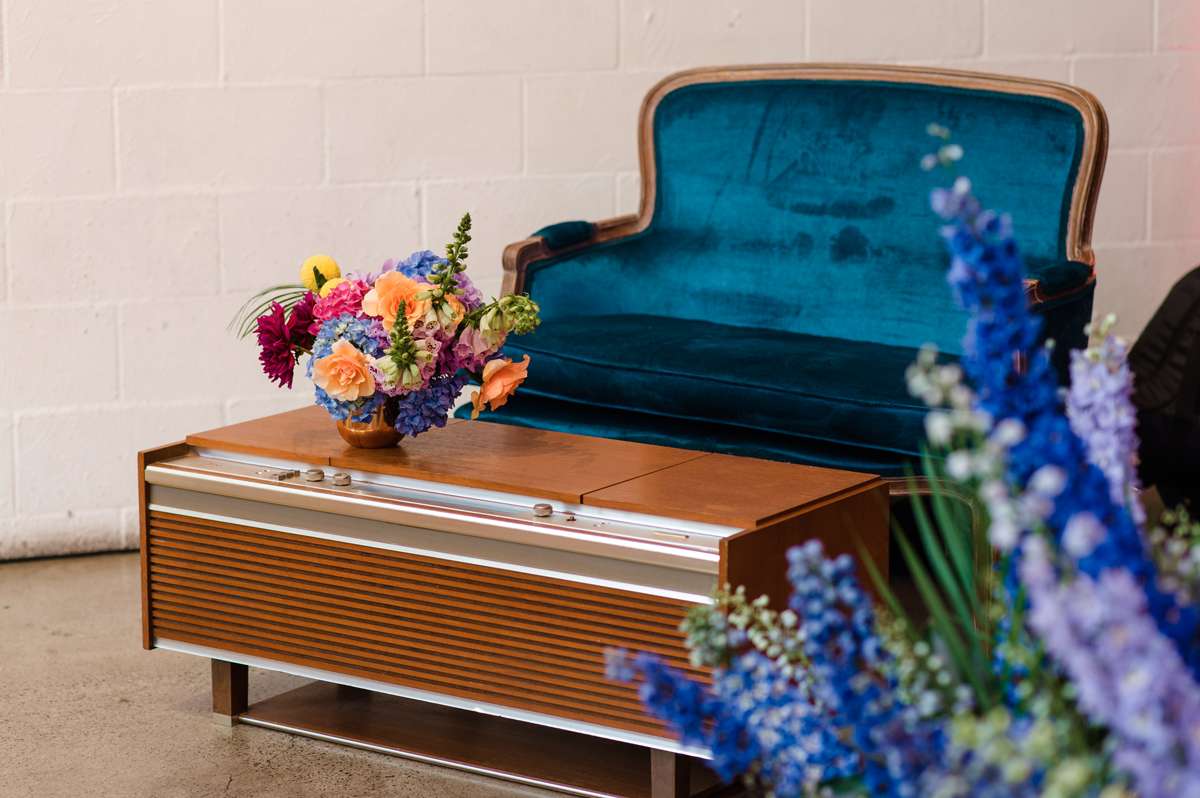 The wedding was held the day before NYE as they thought it would be easier and fun for Gearóid's family to fly out from Ireland at Christmas, but this is the only thing the couple would change in retrospect. "Having a wedding between Christmas and New Year's, also throwing in my Mum's 60th and November/December being my busiest months of work as an events planner meant I was super, super stressed in the lead up," Becky told us. "So for anyone else considering that time of year, bare that in mind! Also, everything is going to cost more than you think – even if you organise events for a living."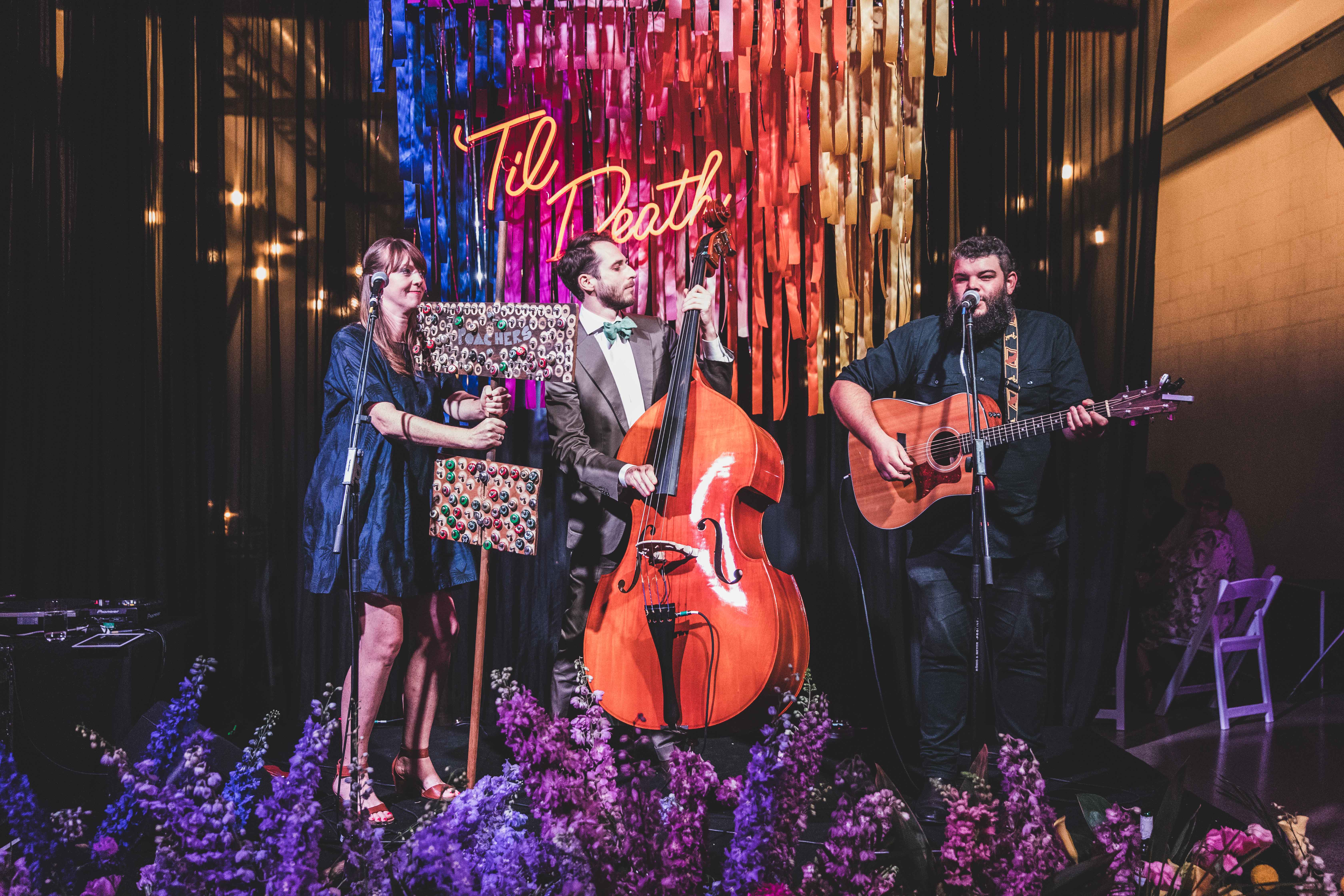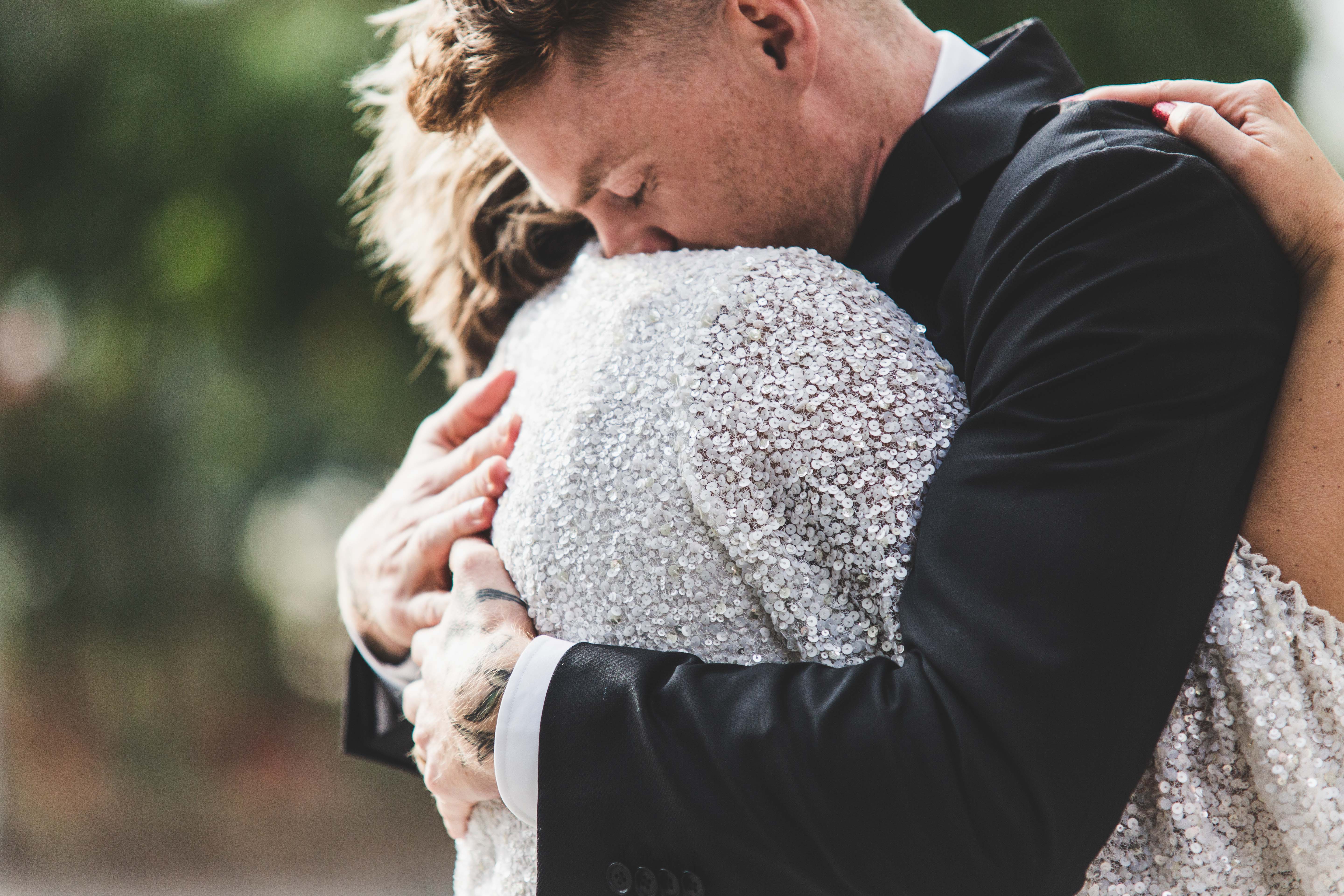 "We loved writing our vows together," the bride concluded. "It was a great reason to sit down and talk about what is important to us as a couple. Try to do as much as you can as far in advance as you can to take the heat off in the final weeks. And on the day really let go and know that not everything will be perfect, but it will be amazing!"