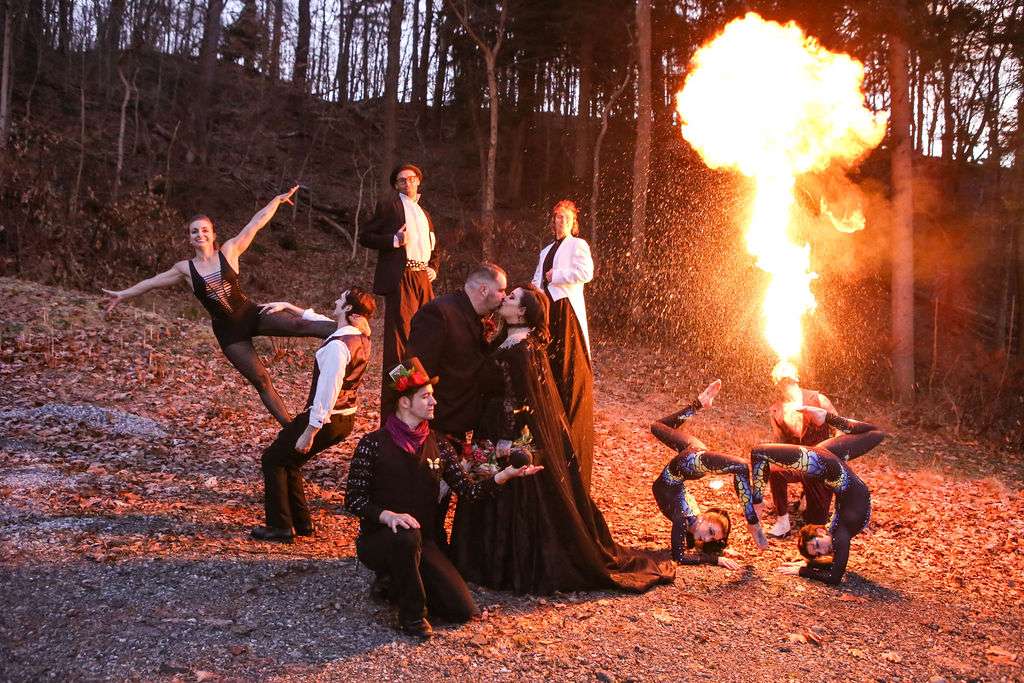 The Greatest Showman was a big inspiration for Jenn and Sean's Pittsburgh wedding. They took vintage carnival elements, mixed it with a black and red gothic aesthetic and created magic! They even had circus performers at both the ceremony and reception. Stilt walkers acted as flower girls and when they said 'We do', a fire breather blew out a big fireball!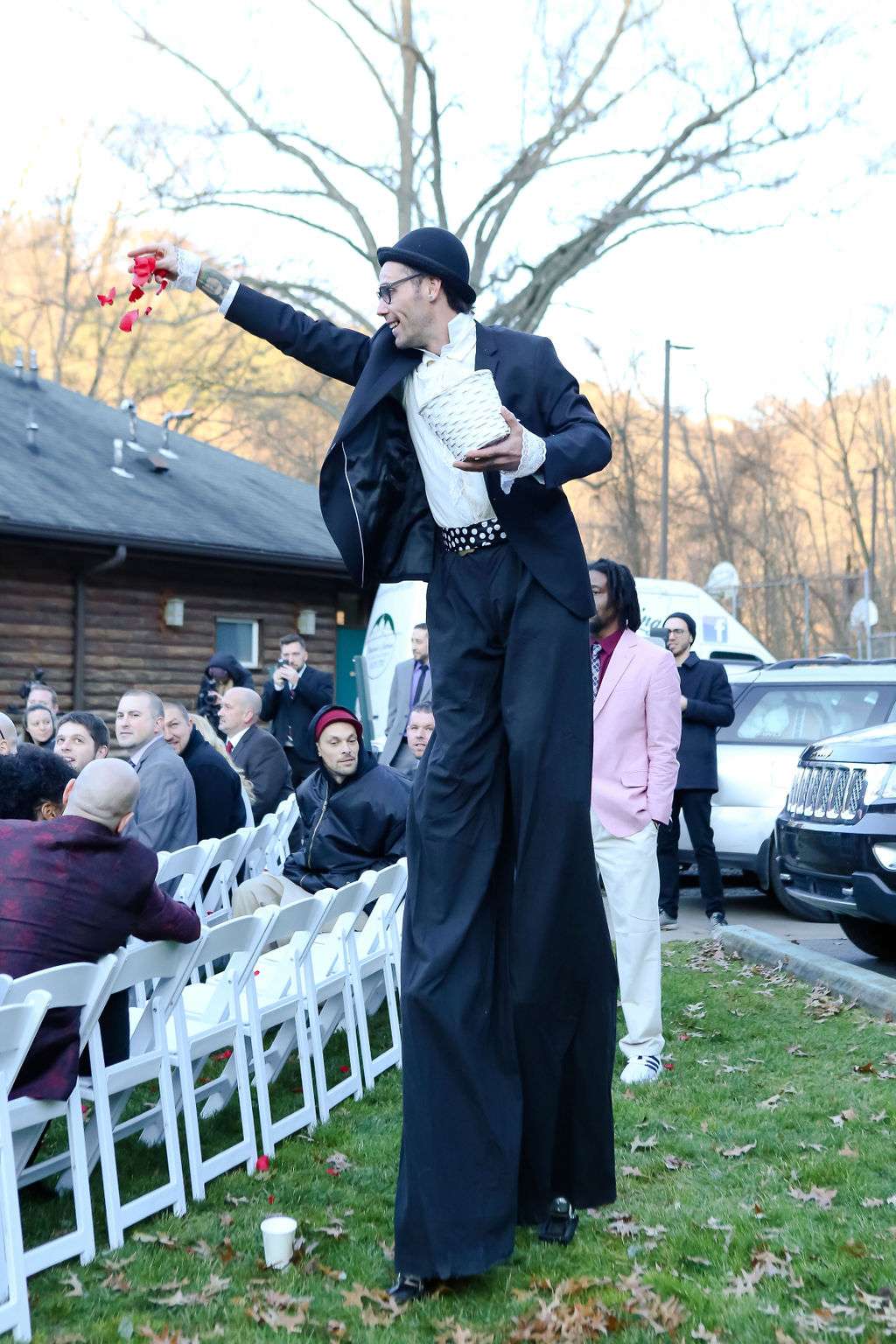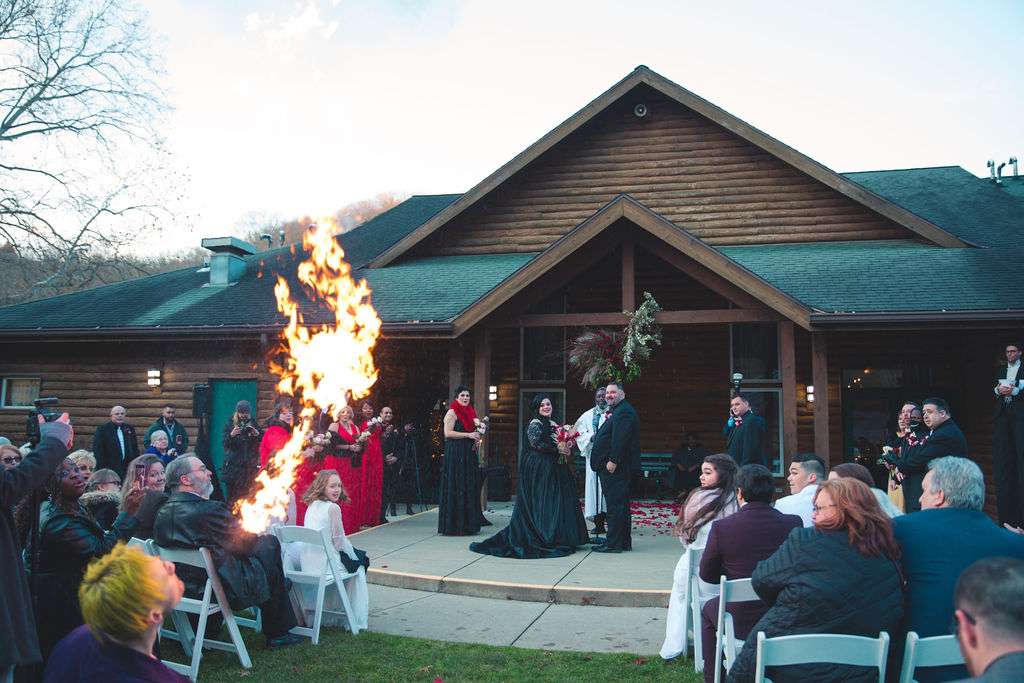 "Even though it was December, we really wanted an outdoor ceremony so we offered warm drinks and had people come outside right before the ceremony was set to begin," Jenn told us. "The ceremony went beautiful. Since Sean has two kids from previous relationships and I do as well, we did a lighting of the Yule Log to signify our families becoming one. Stilt Walkers threw flower pedals and we had a juggler and a fire breather as well."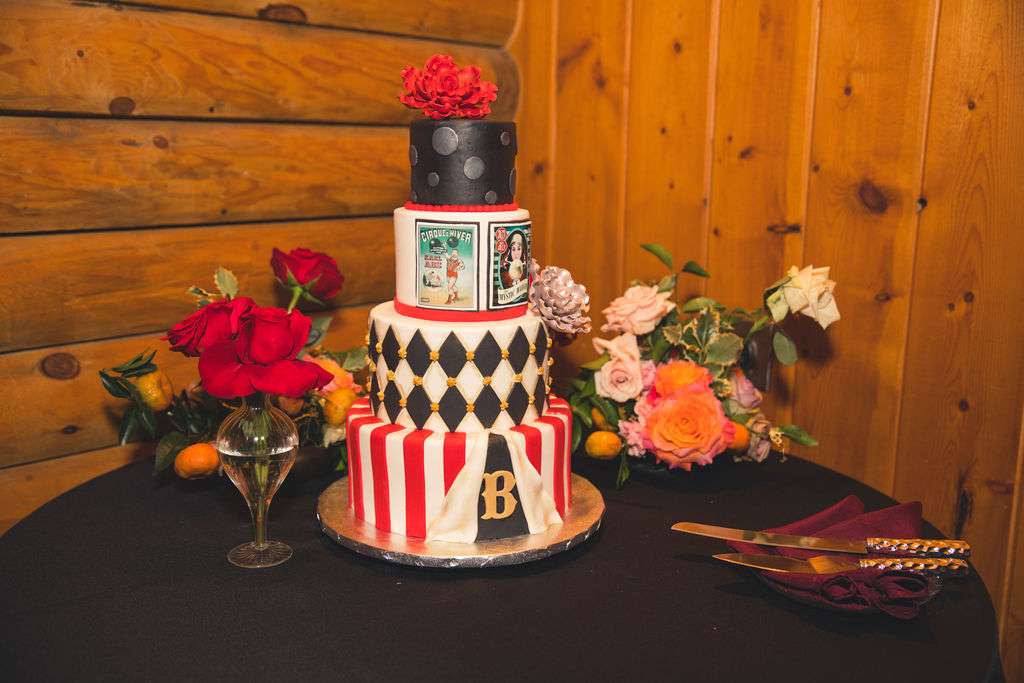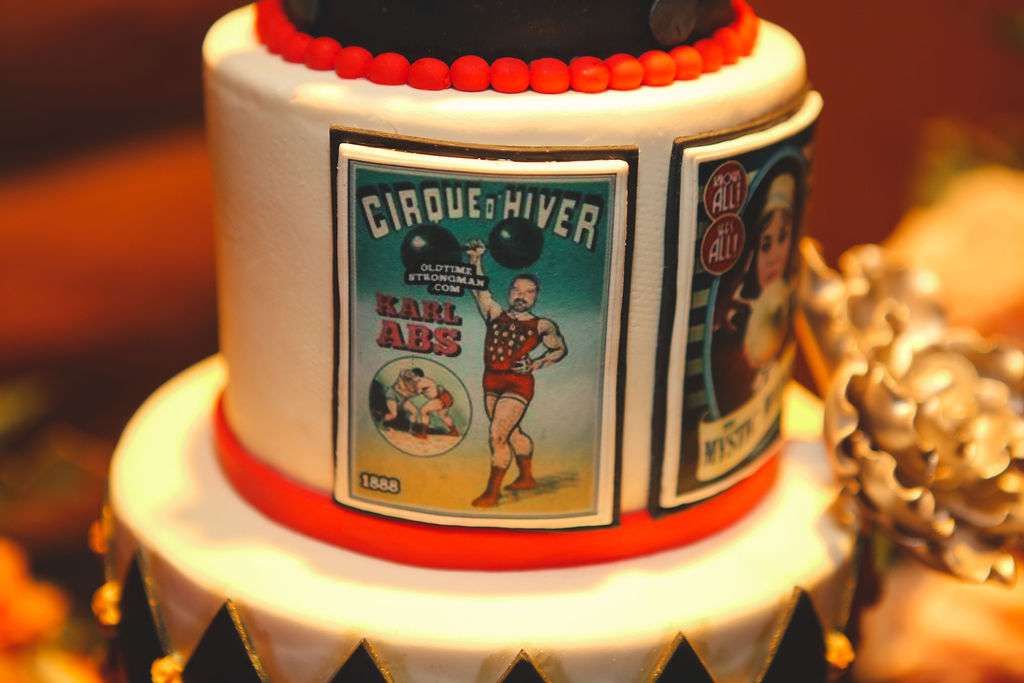 Of their $35,000 budget, their biggest cost was their wedding designer and decorator, but to them, that was worth every cent! Thommy Conroy also did all the flowers. They saved money on the bride's outfit though, she found her black wedding dress on Amazon and had it altered to fit her perfectly!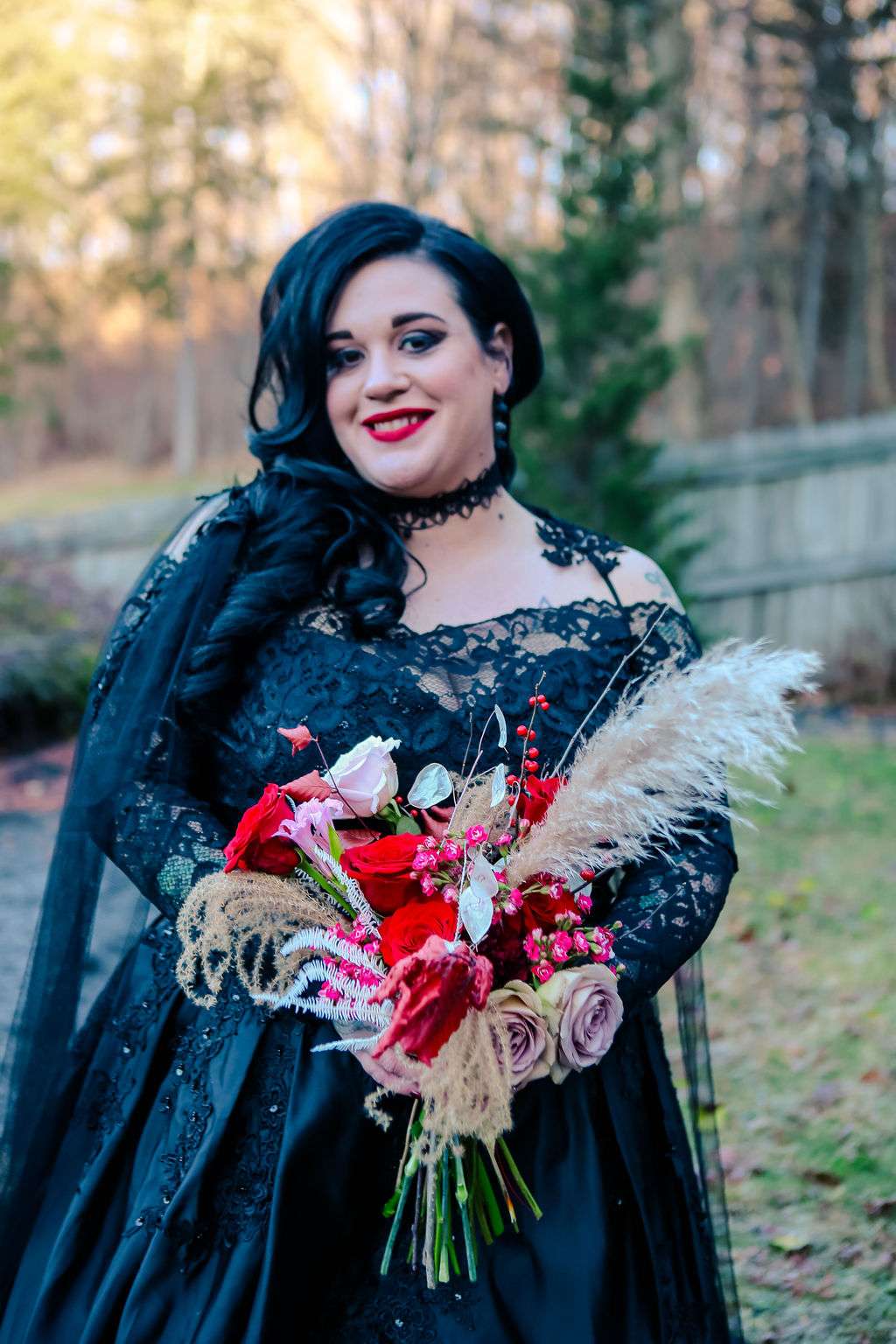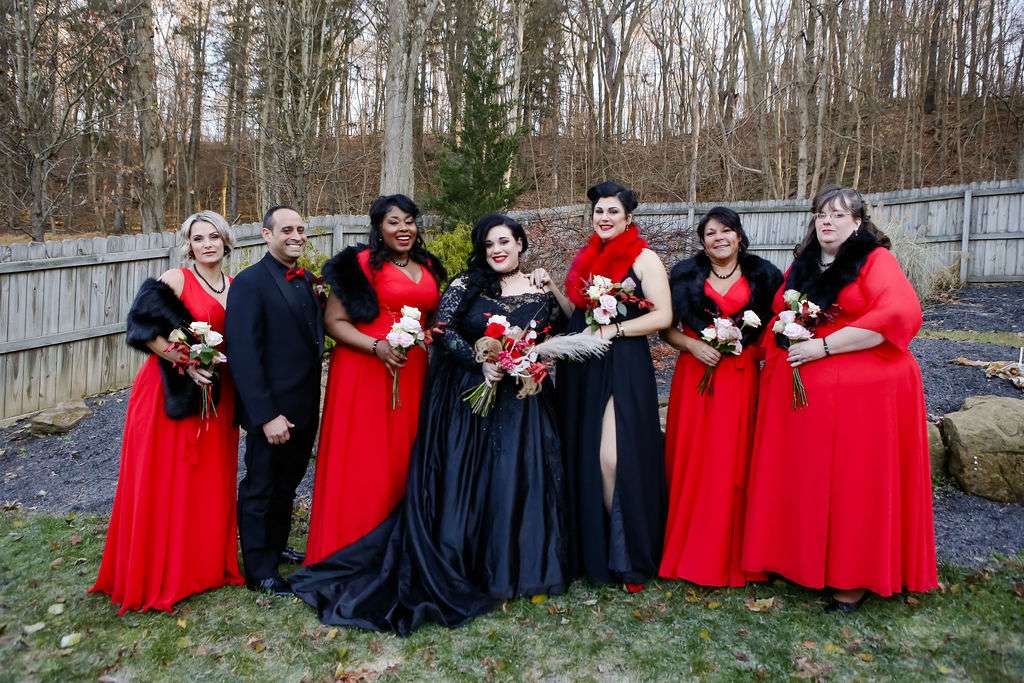 "It was so exciting to see our dreams become a reality", she concluded. "At the end of the day it does not matter how much money you spend, just make sure to do it the way you want it. Don't let others influence your style or decisions and make it uniquely you!"