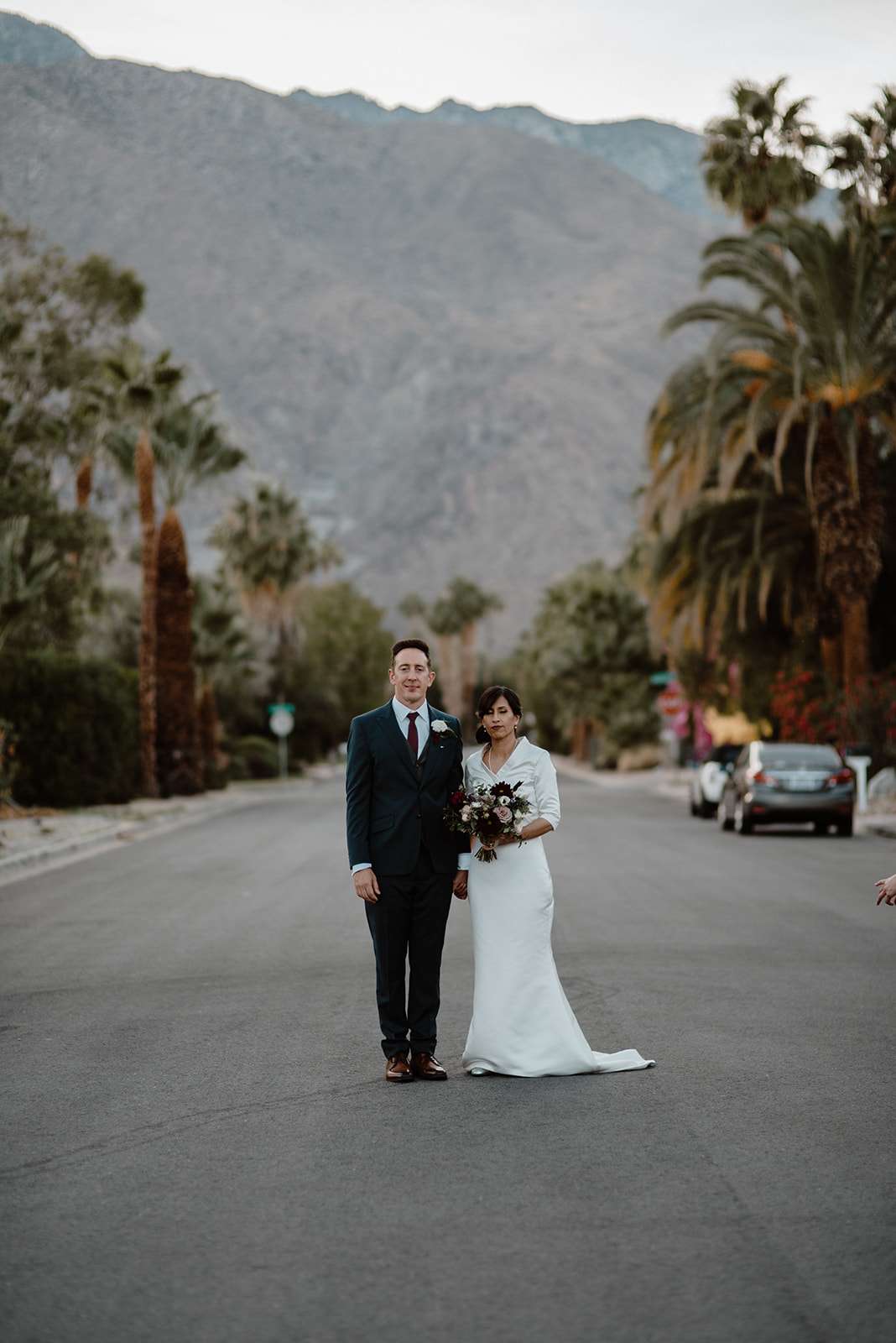 When you think of a 1980s themed wedding you'd be forgiven for assuming it would all be bight colours a little bit tacky… Well, Julia and Mike's Palm Springs nuptials were anything but! The couple, who met at a Peter Hook & The Light concert and bonded over their love of 80s music, chose a private home in Palm Springs for their wedding venue…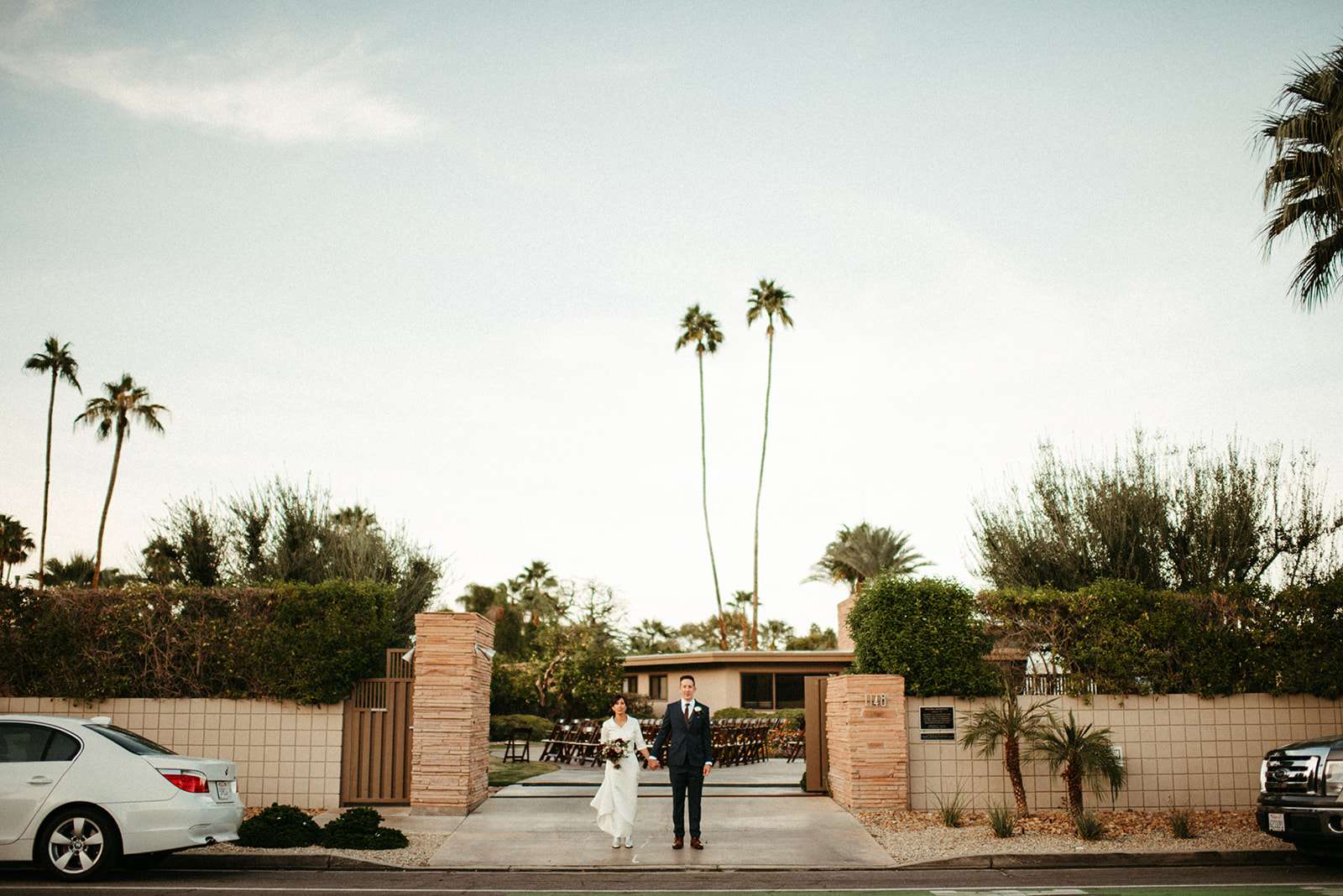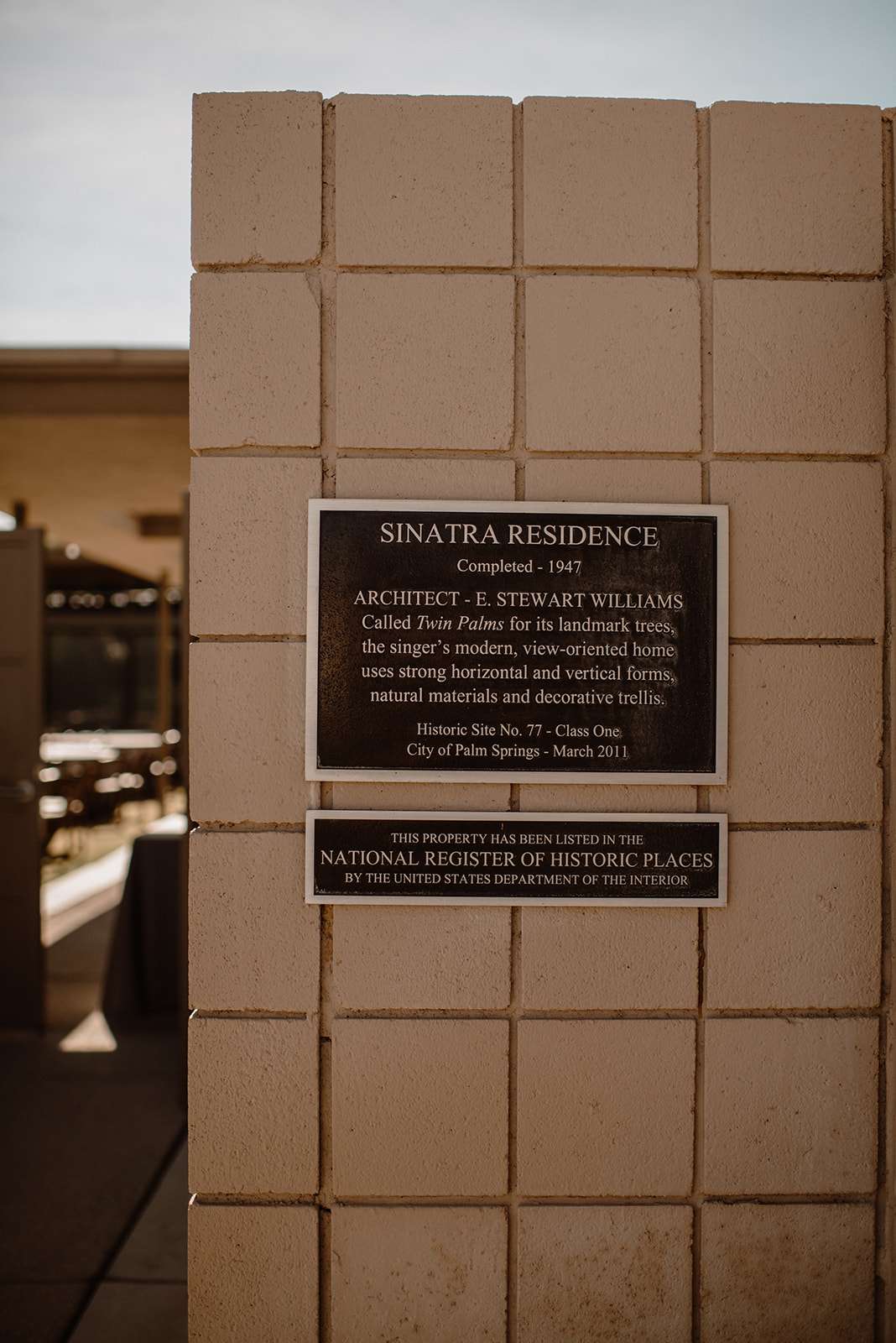 Oh and did we mention that the home just happened to have a very famous former resident? With a healthy budget of $60,000, they pulled out all the stops to made sure their guests were well looked after and they had the wedding day they really wanted.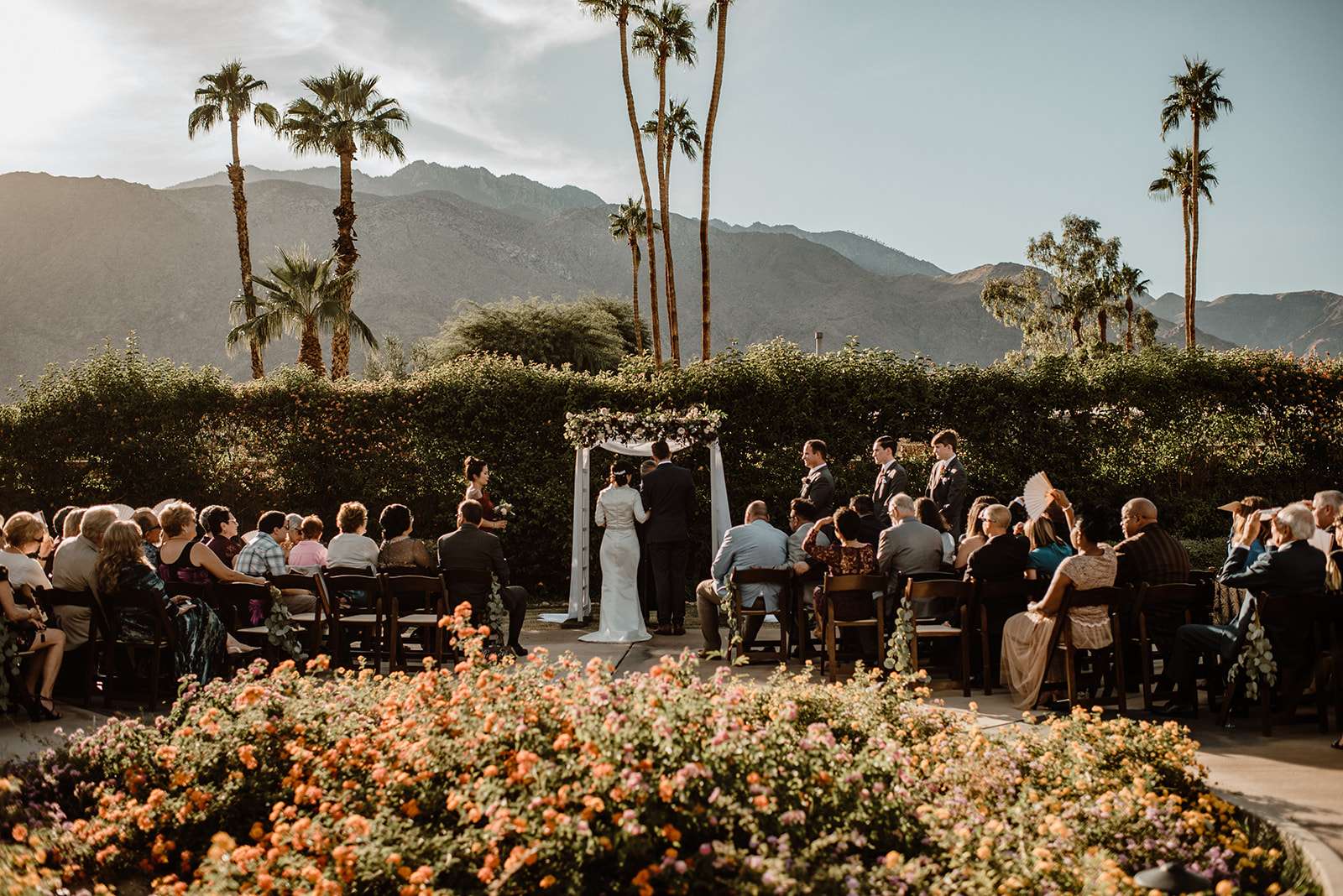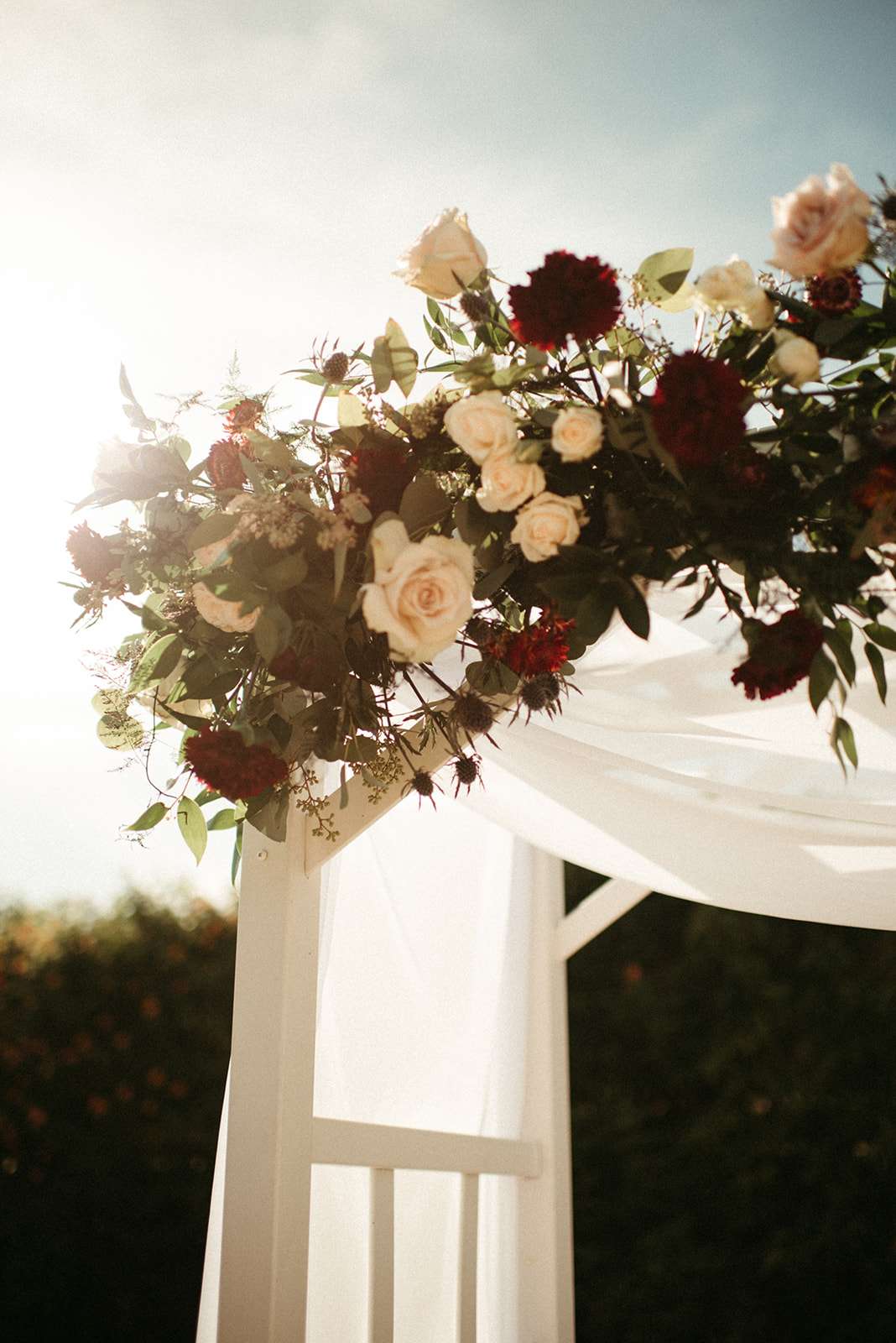 The music and the bride's outfits (yes, plural) were the main sources of 80s influence. Julia had two dresses which were both custom made for her. She took inspiration from a variety of pictures online and made two dresses out of the elements that she liked. While the first dress really complimented the era of the venue, her second had a real 80s prom fee. She also had her mother's lace from her 47-year-old wedding dress sown into the underside of both gowns. Silver boots were worn as homage to Nancy Sinatra and she wore her mother-in-law's mother's pearls.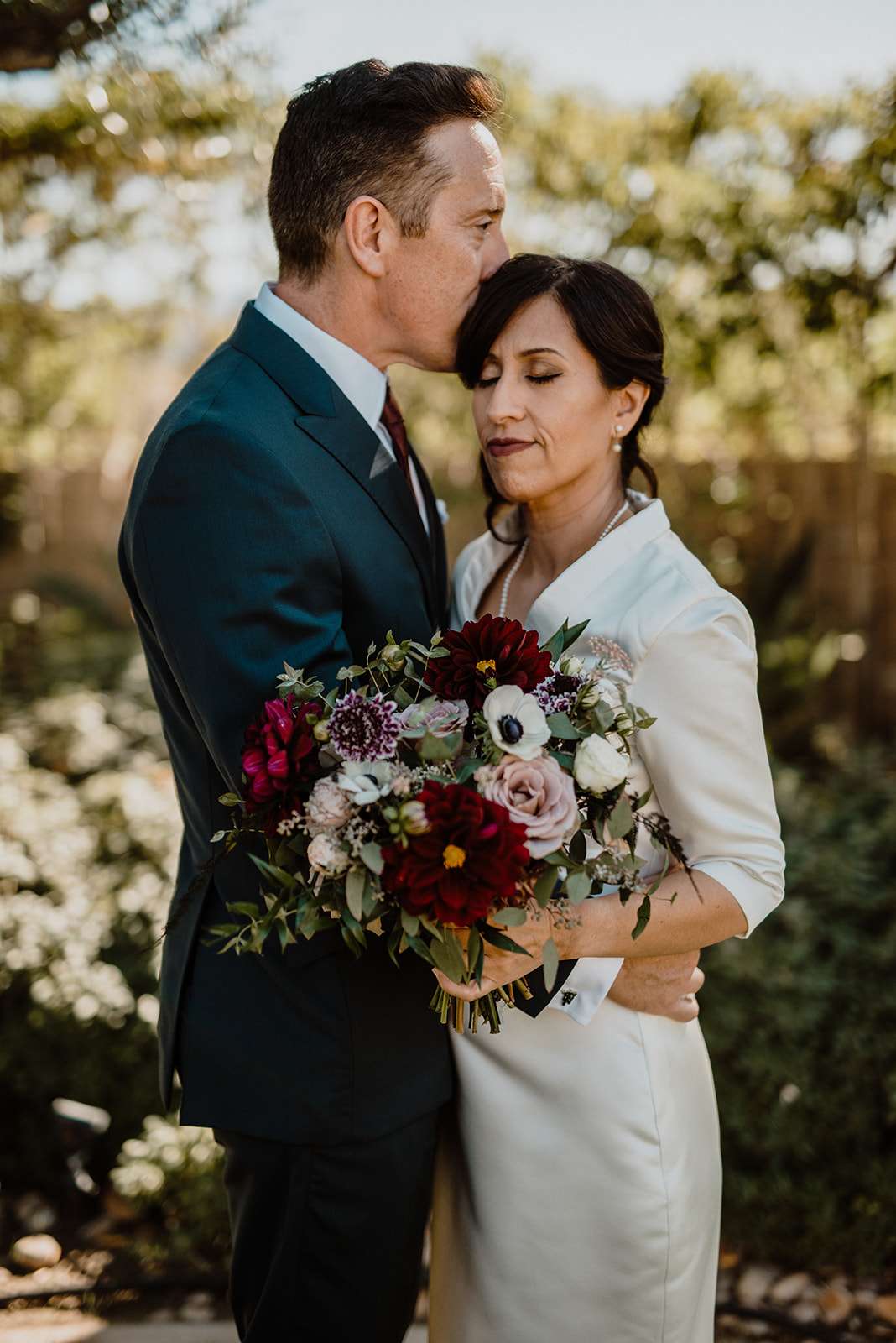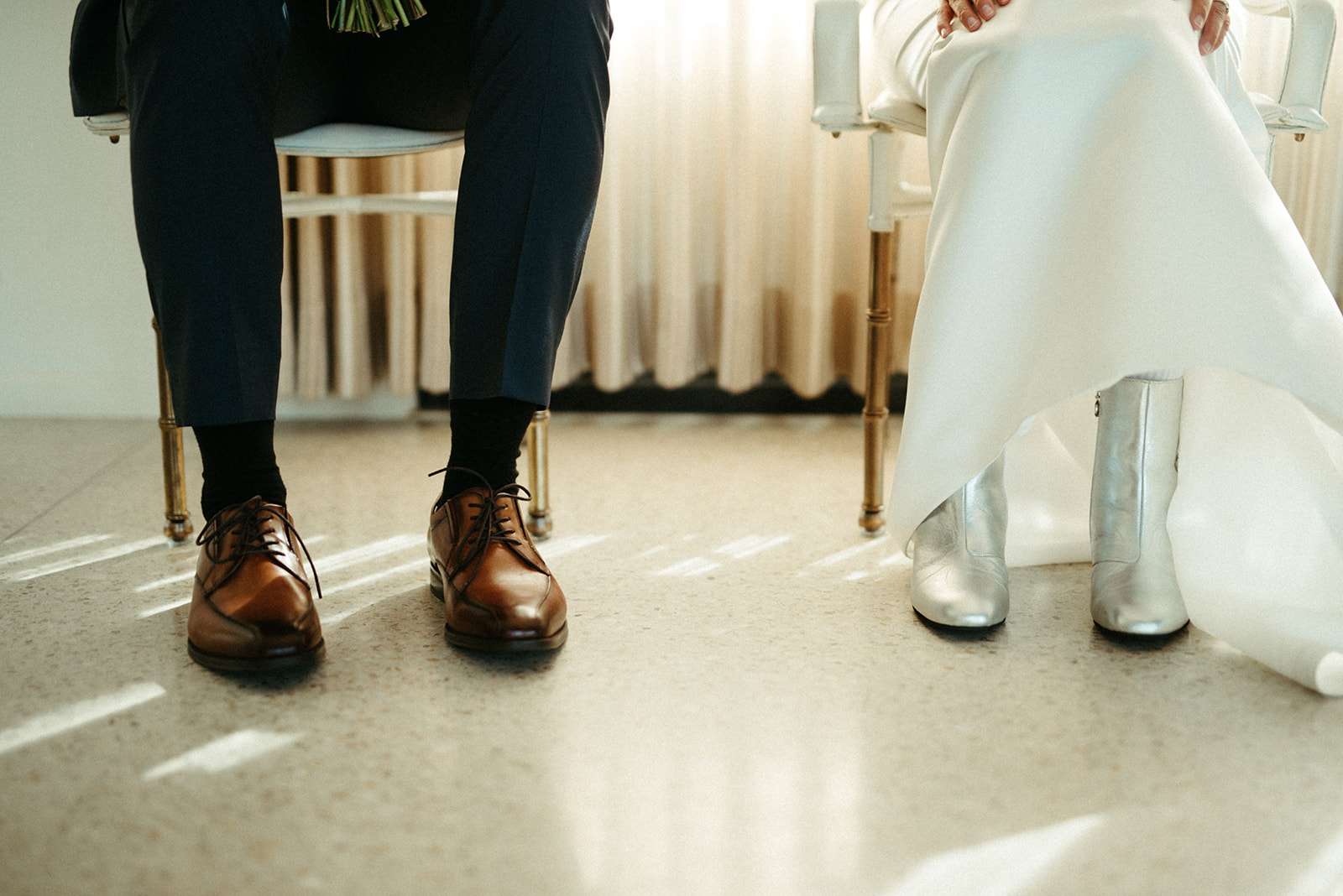 For entertainment, they hired DJ Richard Blade who they knew would understand the depth of their love for 80s music, particularly Depeche Mode, The Cure, The Smiths, Duran Duran, New Order, Yaz and Pet Shop Boys. All the tables were also named after their favourite 80s bands.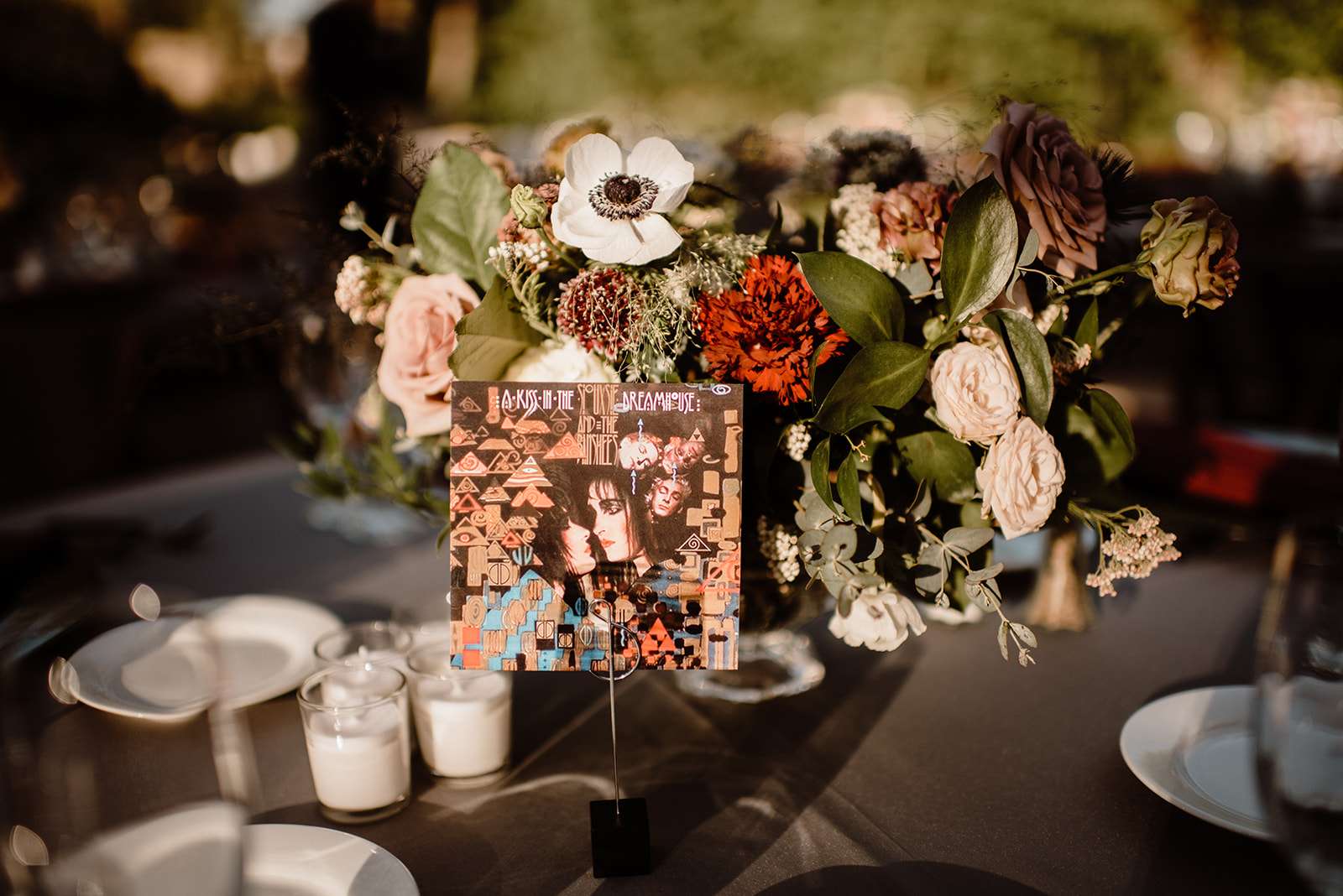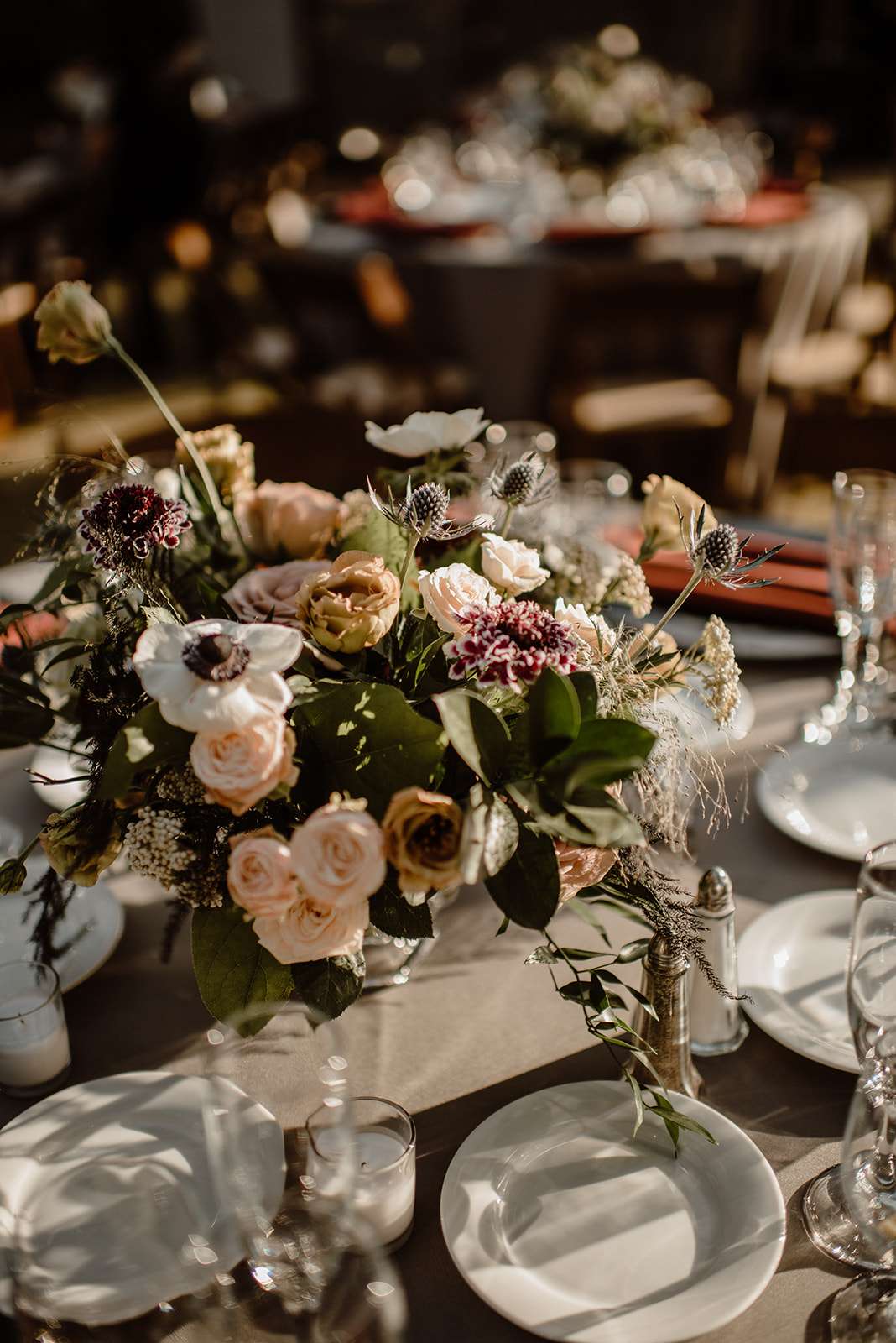 "Our inspiration was our love of 80s music but we also wanted the wedding to be a great destination for our friends to come to", the bride told us. "The house was very relaxing and inviting and everyone felt very at ease and comfortable the entire day. The house itself also inspired the day with it's mid-century modern architecture. All our friends and family knew how much music means to both of us so the house also represented that mutual love of music."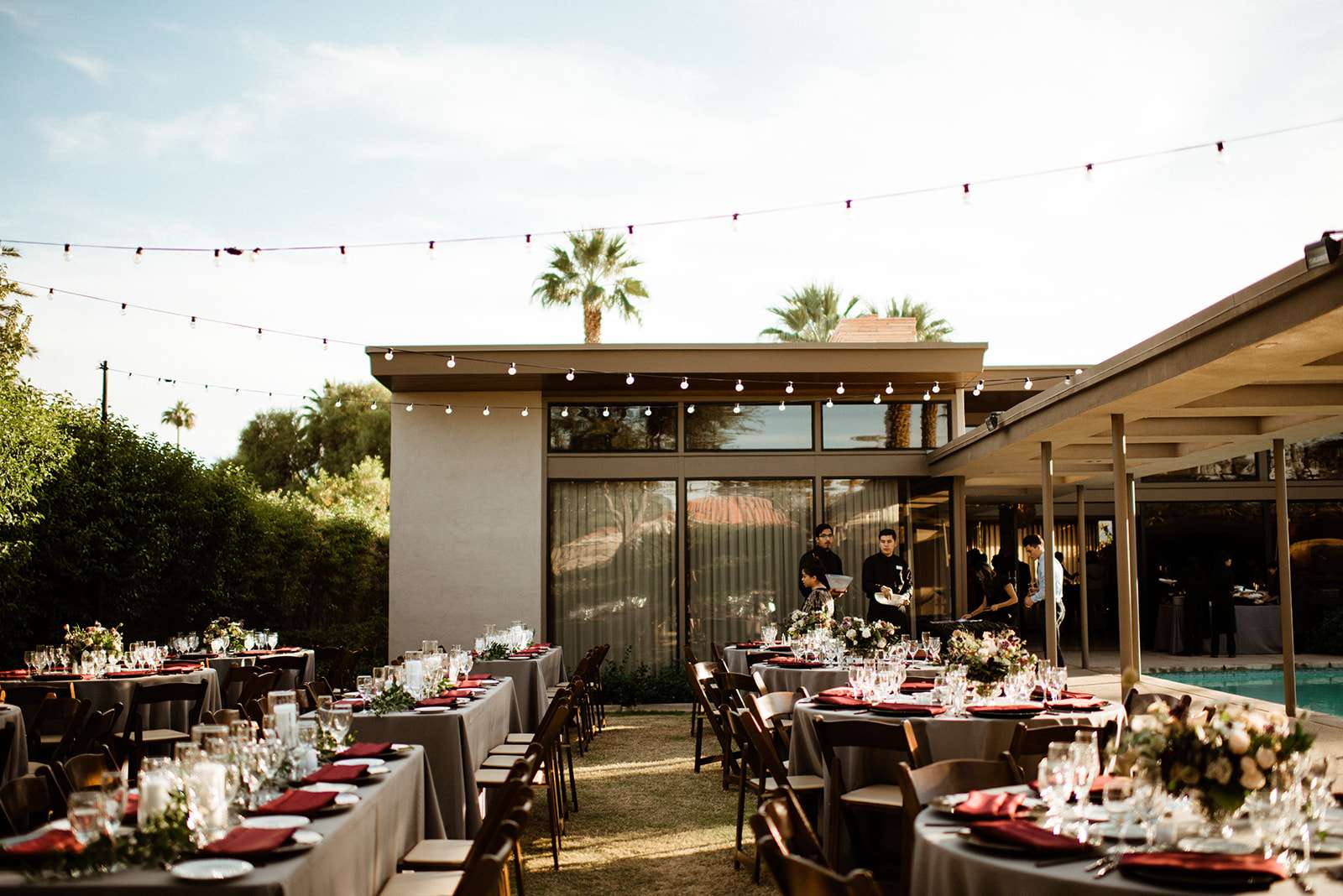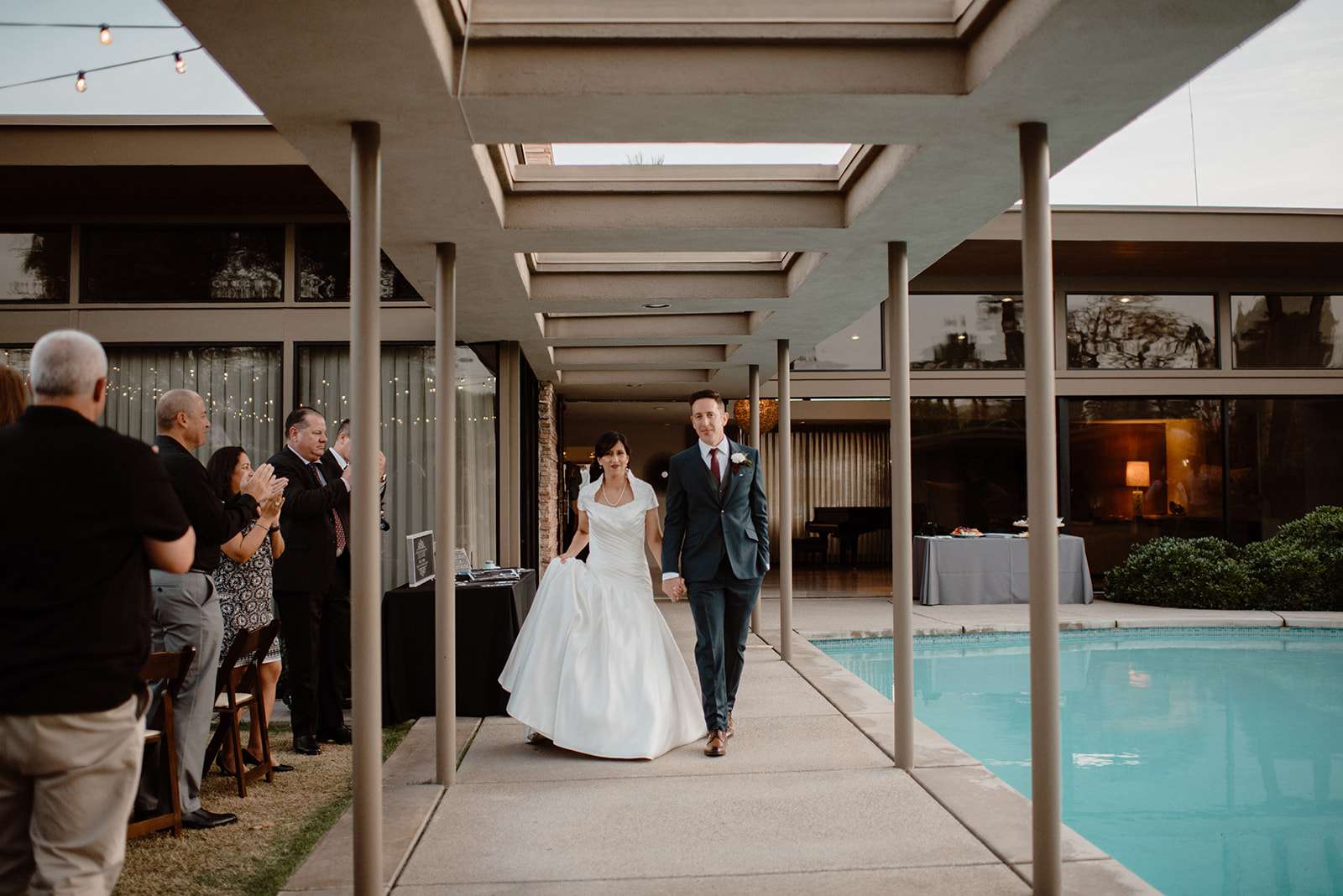 "The venue was our biggest expense because it is in such high demand and we had to book it a year in advance. We were able to have it for three days though so we got to stay there and enjoy the house before and after the wedding."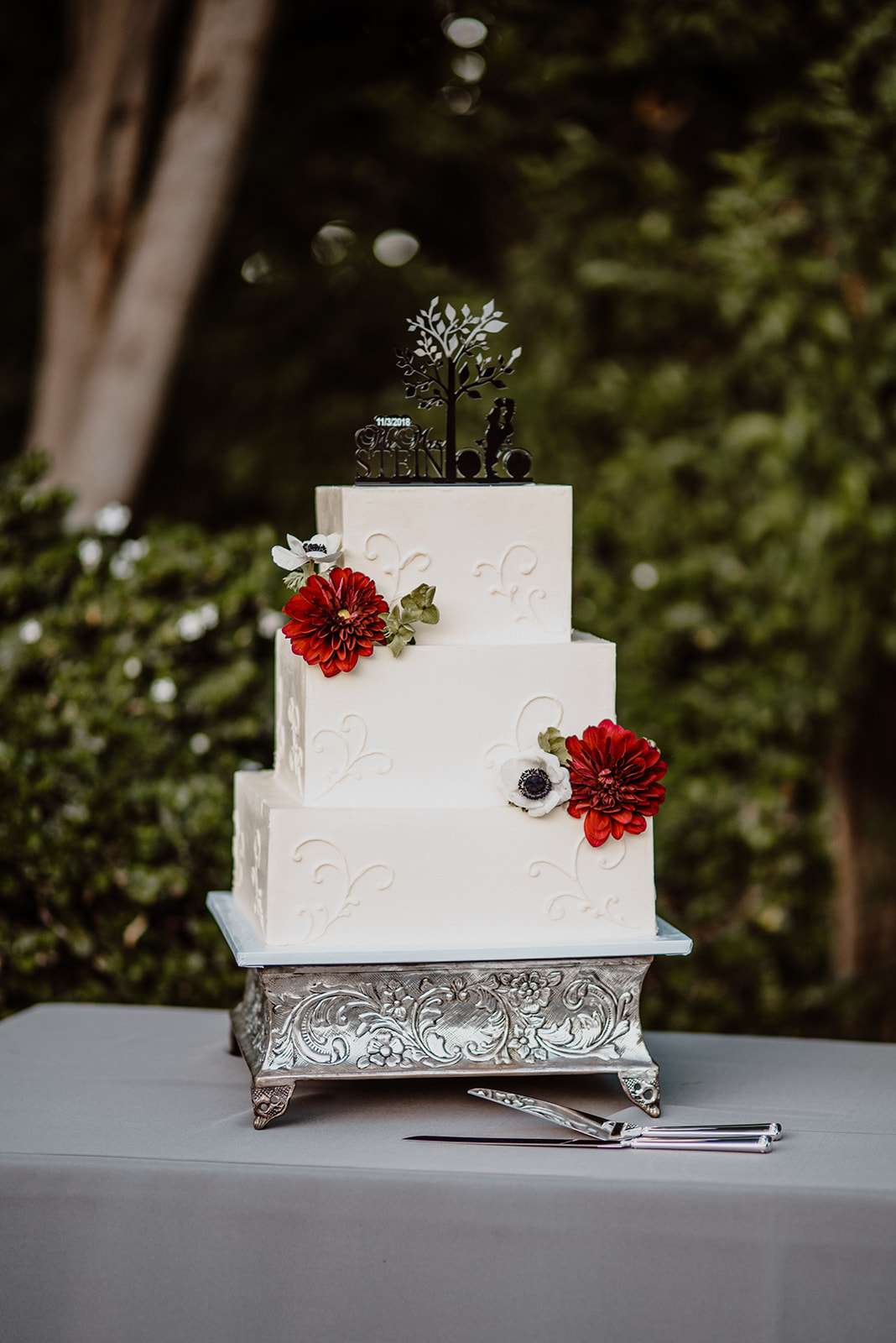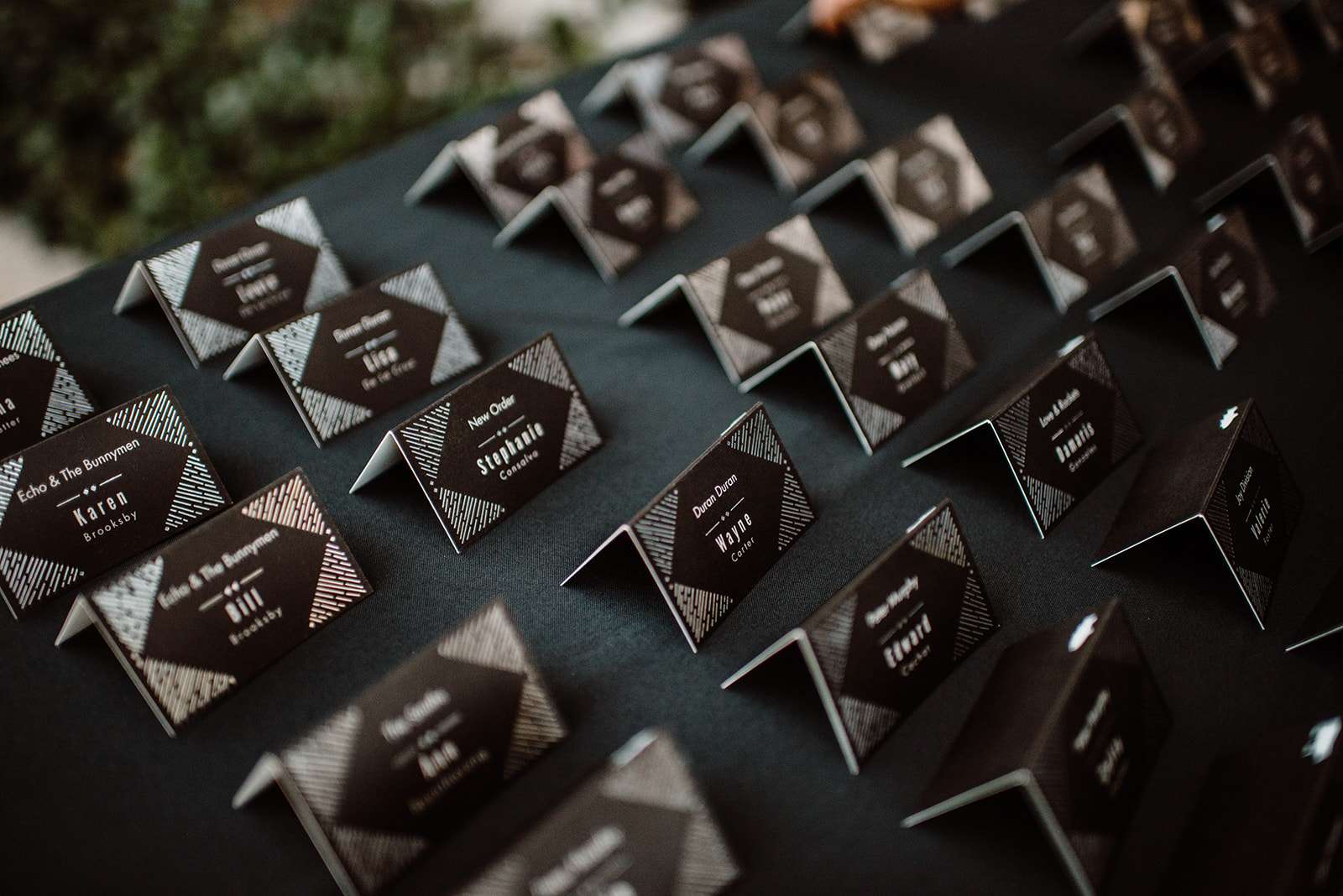 "The only thing we wish could have been different was that the venue would have let us have the music louder and longer. We had to shut down the music at 9:30pm which was the only drawback. It's in an exclusive neighbourhood and the rules are very strict on the noise level. Being all about music, that was the only disappointment of the wedding. I made such a badass playlist too."