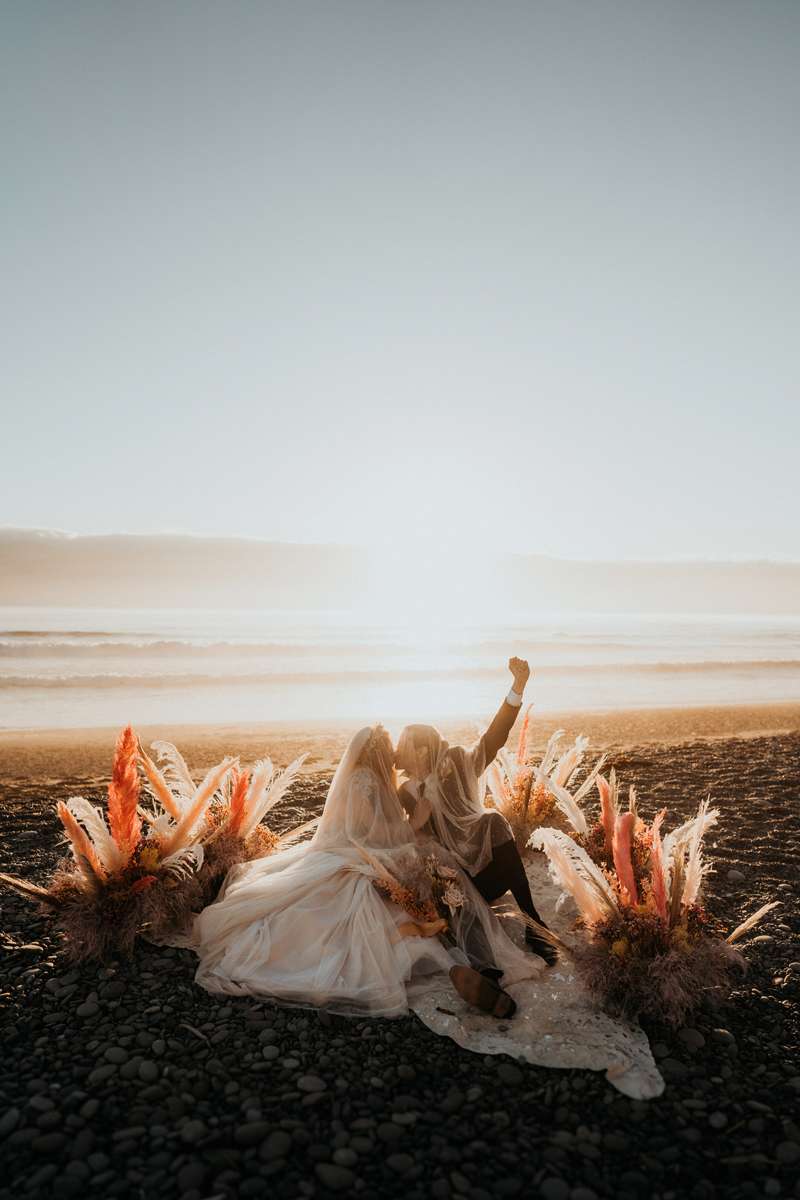 Emily and Austin eloped on 17th August at Rialto Beach in Washington state. They chose warm, sunset-inspired colours and Karrie Michelle Floral Design created a beautiful setting right on the beach with white, peach and dark pink pampas grass and a sparkly rug.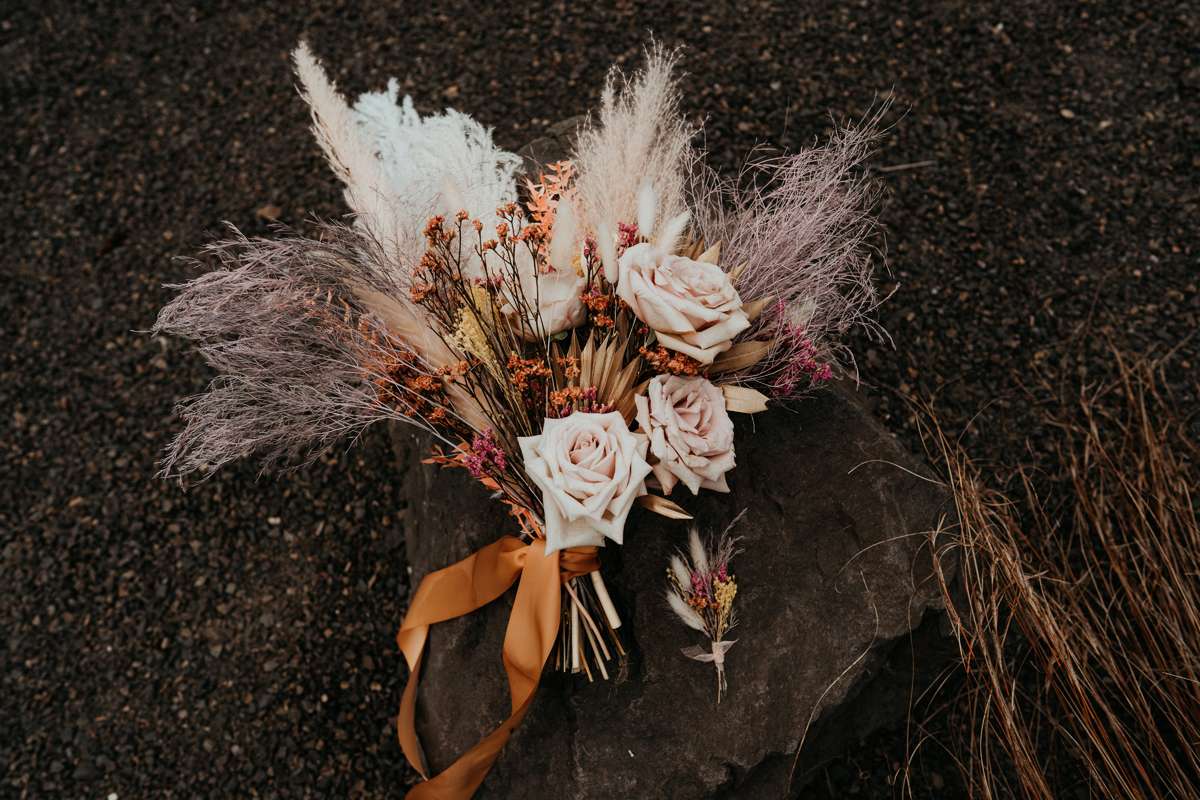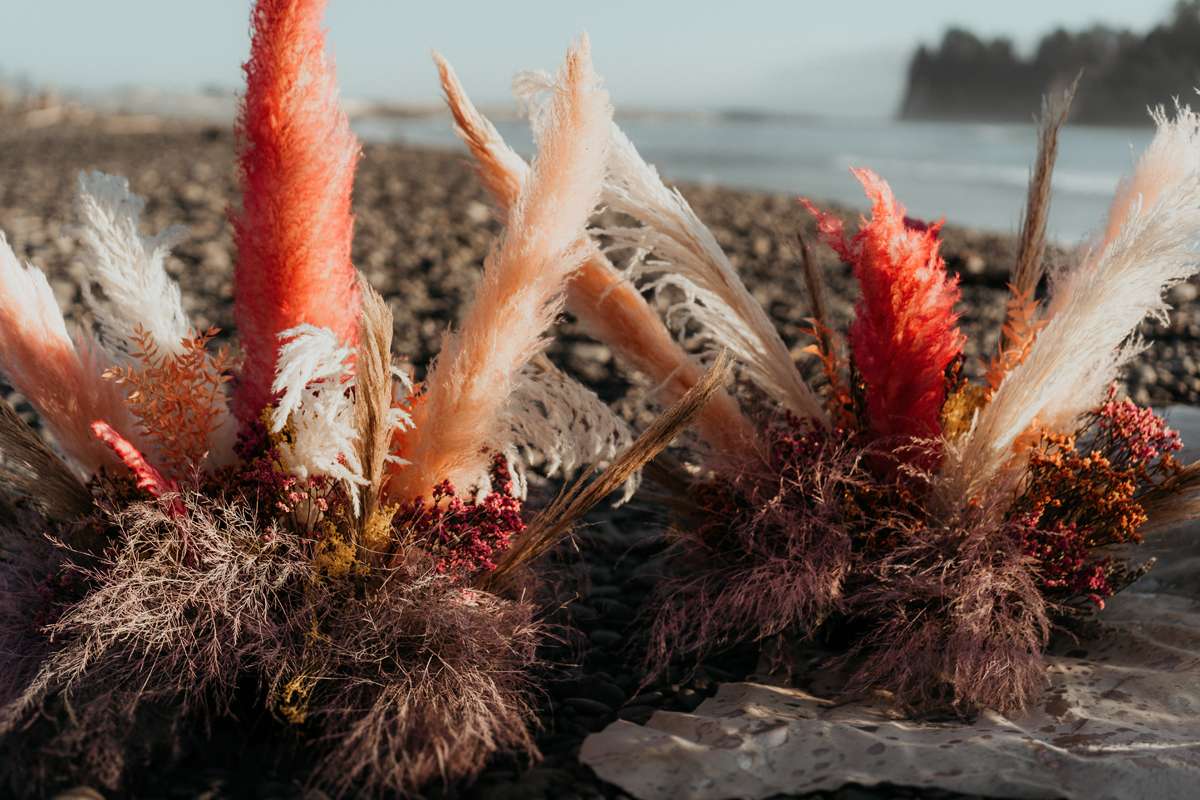 They had a handfasting ceremony where they wrote their own vows. A friend of theirs officiated. "It meant a lot to us that she could be there since we were not able to see our other friends and family", Emily explained. "Afterwards we got into the water and took photos which was my favourite part of the wedding, it was like taking the metaphorical plunge into married life hand in hand."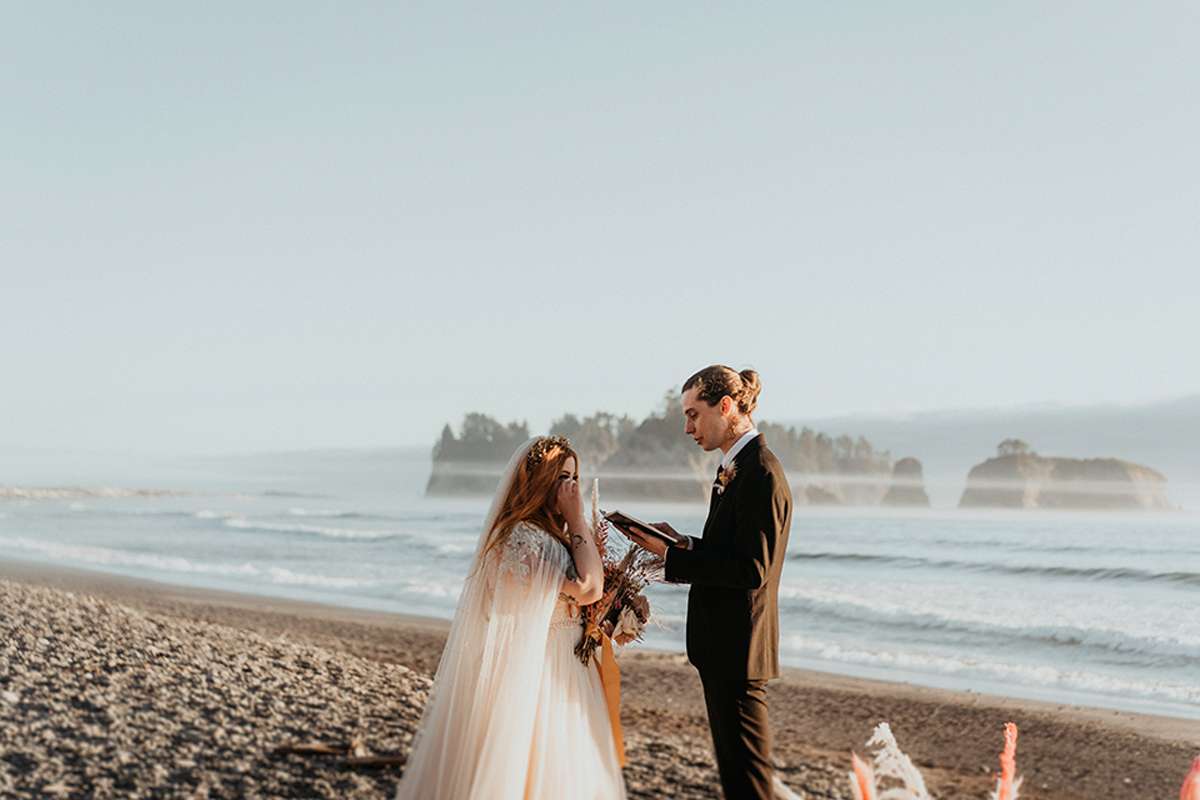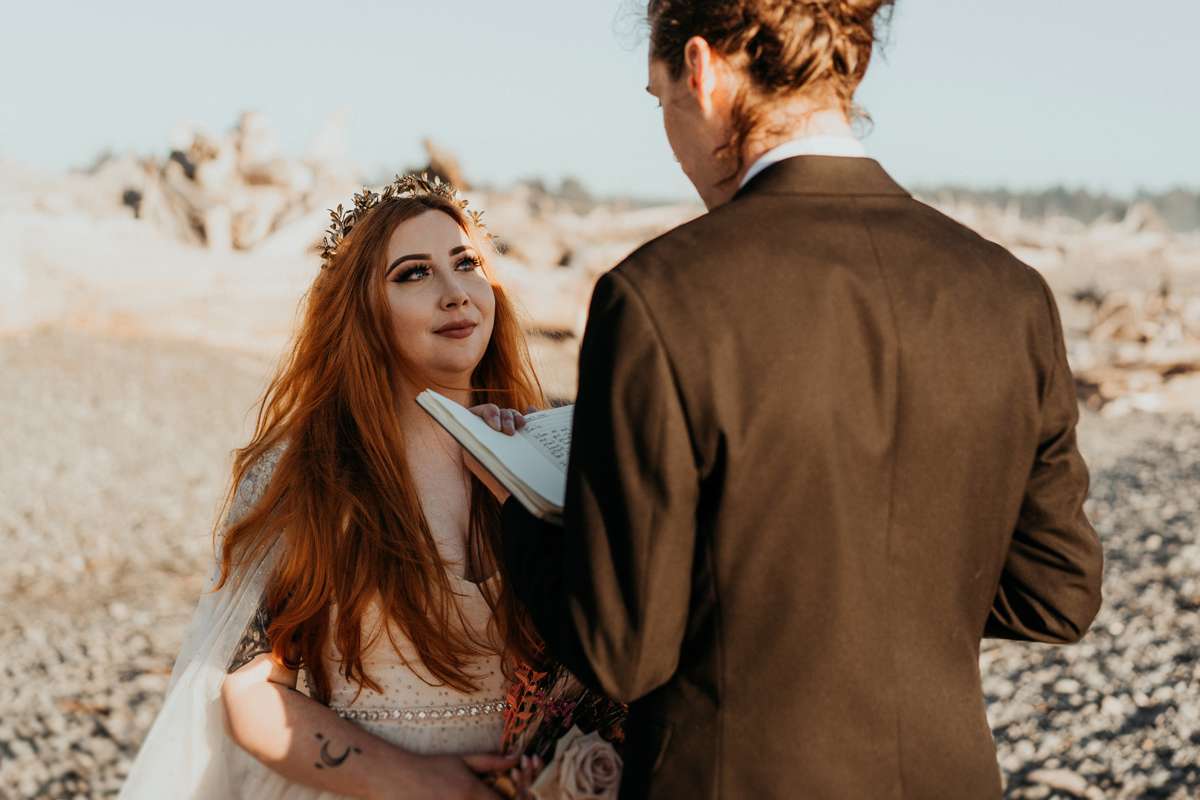 As it was an elopement, they didn't have too many expenses but they did splash out on their photographer Henry Tieu. "We wanted to remember the moments as they happened and we are happy we did, because it truly was a blur", she said.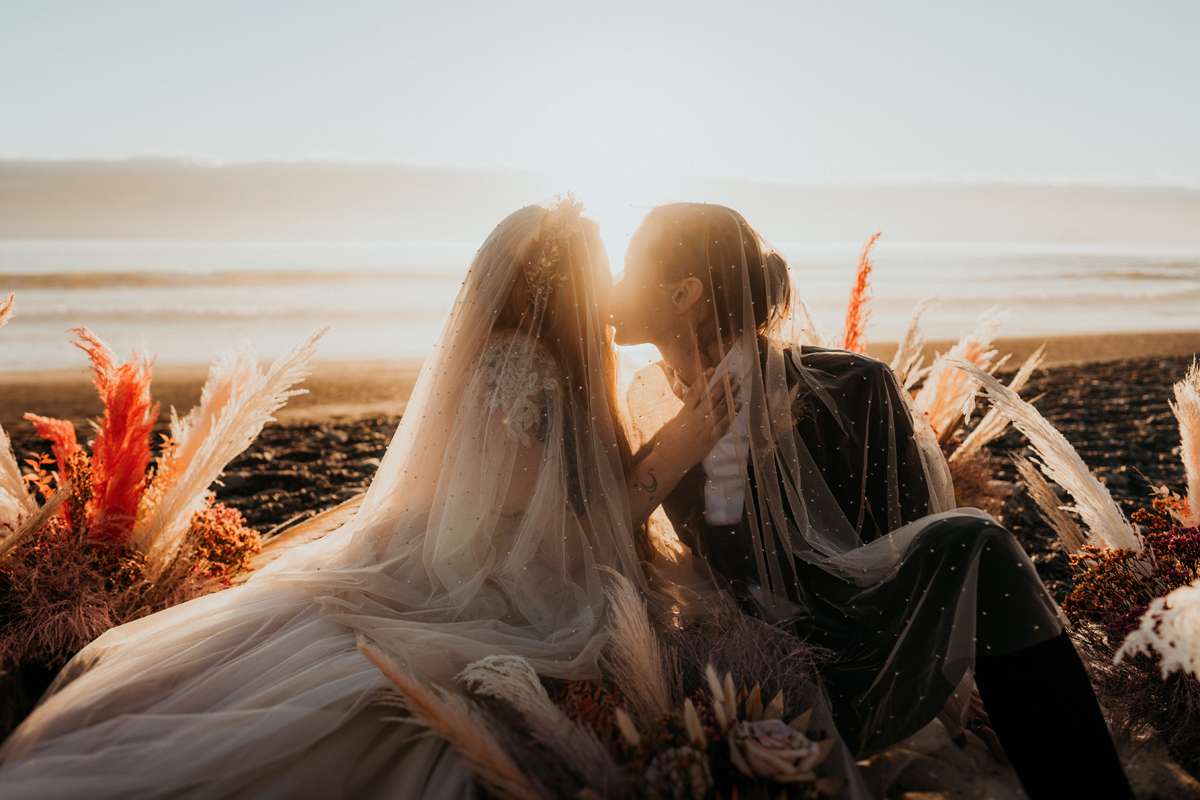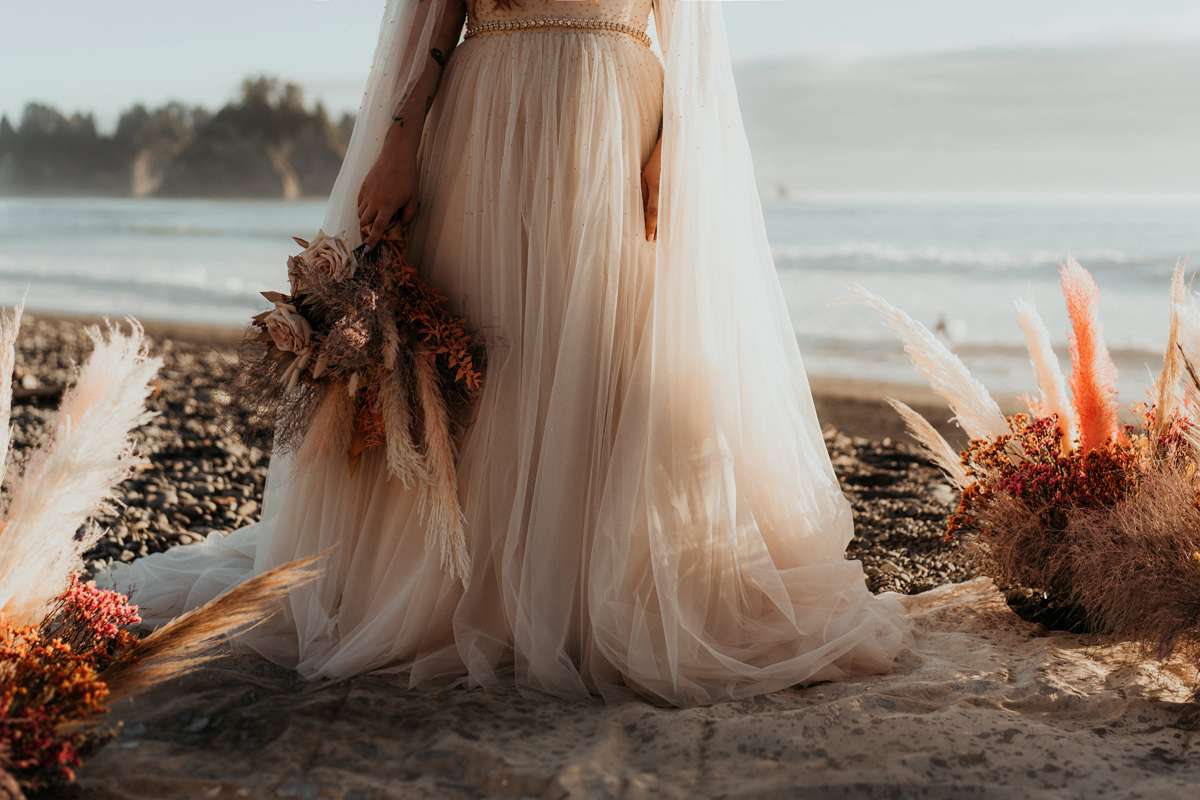 "The day was was chaotic, lively and wild. It was a day we will remember forever. The best thing about planning the day was meeting all of our vendors. I appreciate their flexibility so much. We had so many plans as COVID regulation changed and they stayed so positive and accommodating throughout the whole process."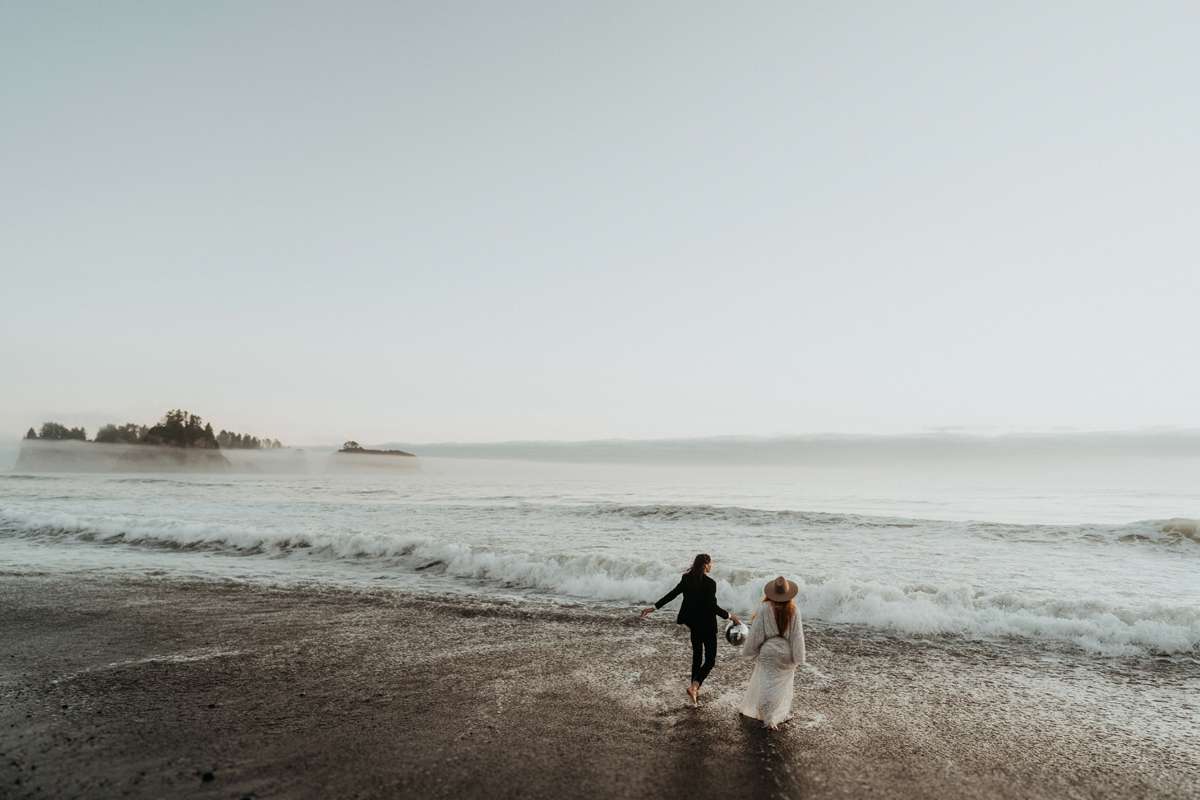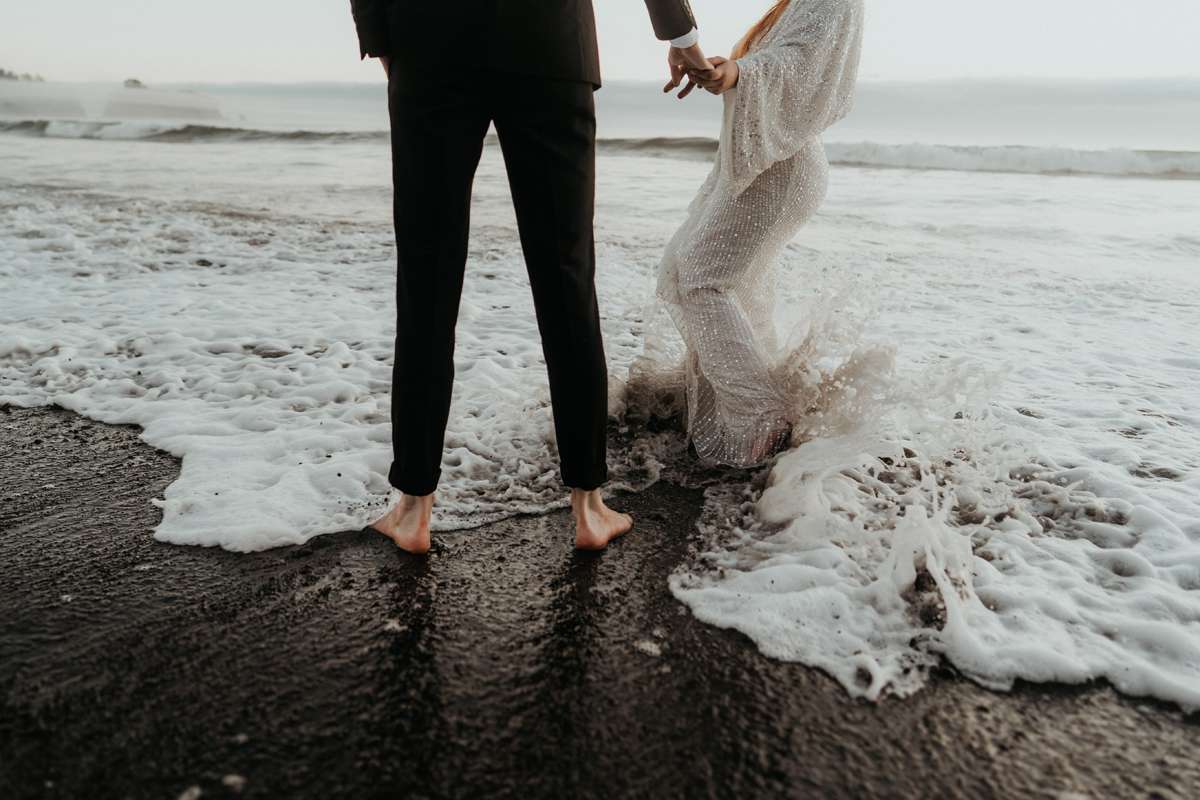 "Our advice to other couples would be: take issues as they come. Stay flexible and remember that even if the cake falls over, it will still taste just as sweet!"