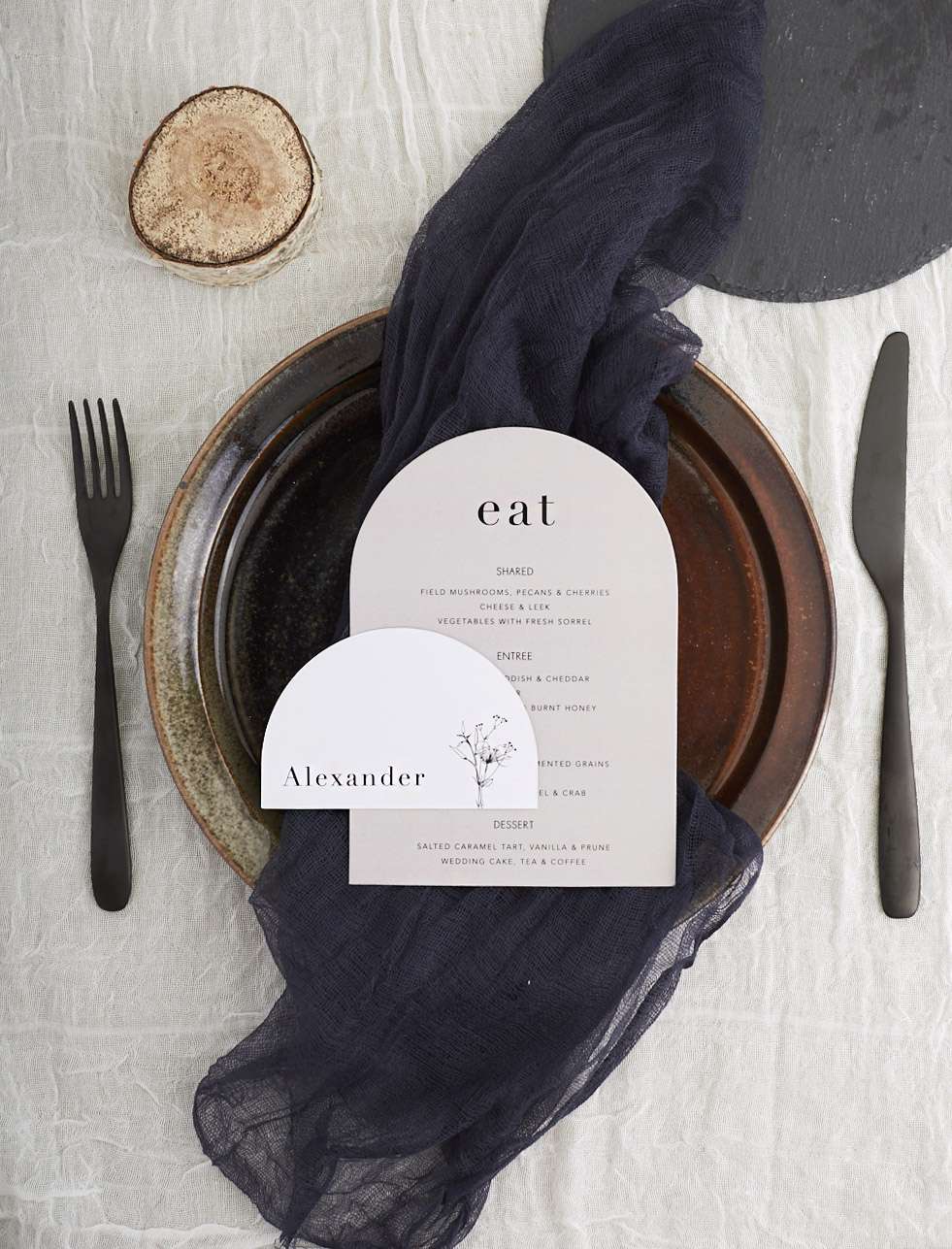 We love the creativity of wedding invitations but there's this myth we often hear that they are always boring, bland, or get tossed to the can after the wedding day has subsided. News flash: that doesn't have to be the case! If there's one thing we know, it's that wedding invitations are far from boring, in fact as they're the first thing your guests will see about your wedding, they're a pretty damn cool way set kick off the celebrations! If we know someone who has busted this myth, it's Paperlust.
If you haven't come across Paperlust before, let us give you a formal introduction. They are a leading online wedding stationery designer based in Australia but don't fret, they offer worldwide shipping!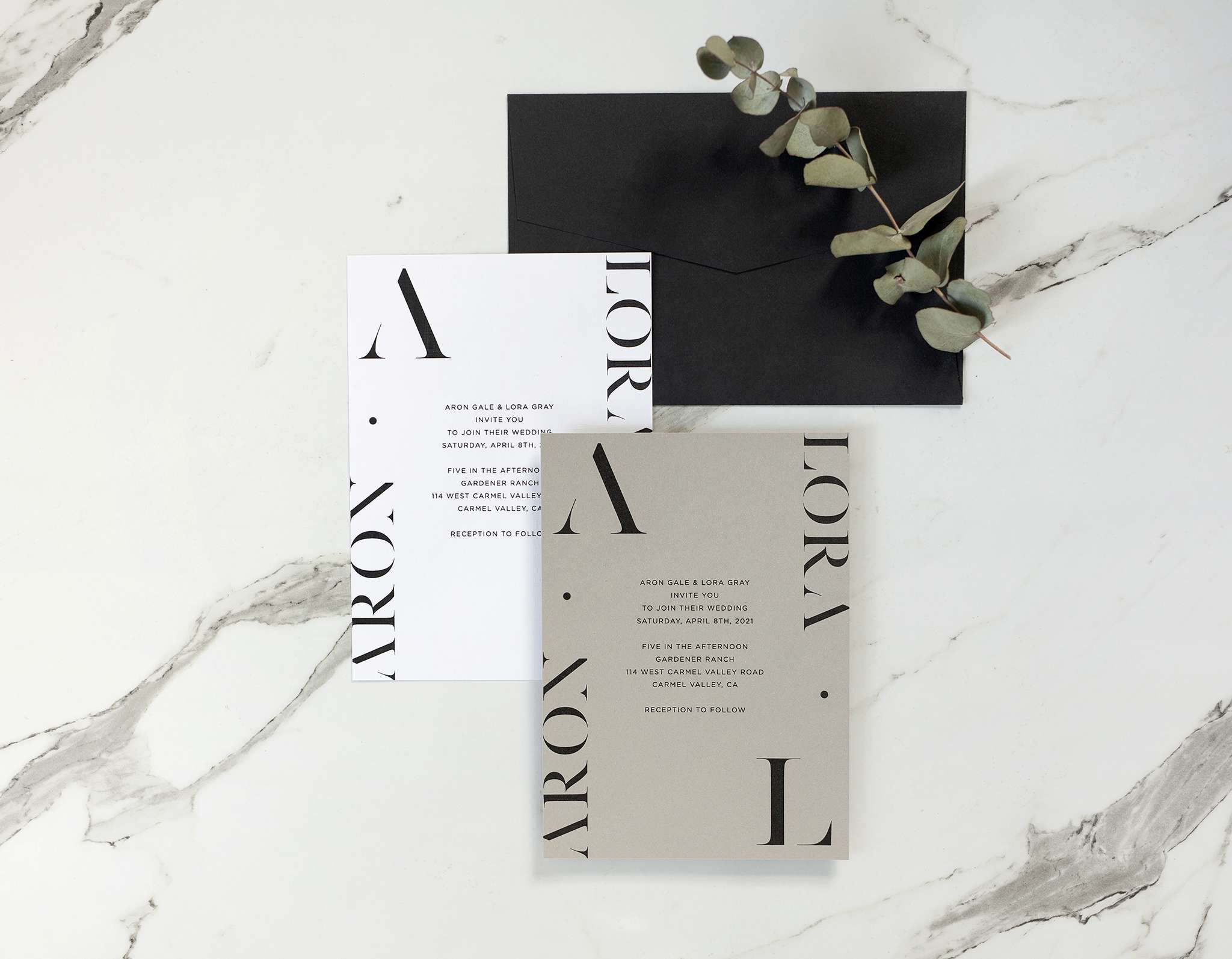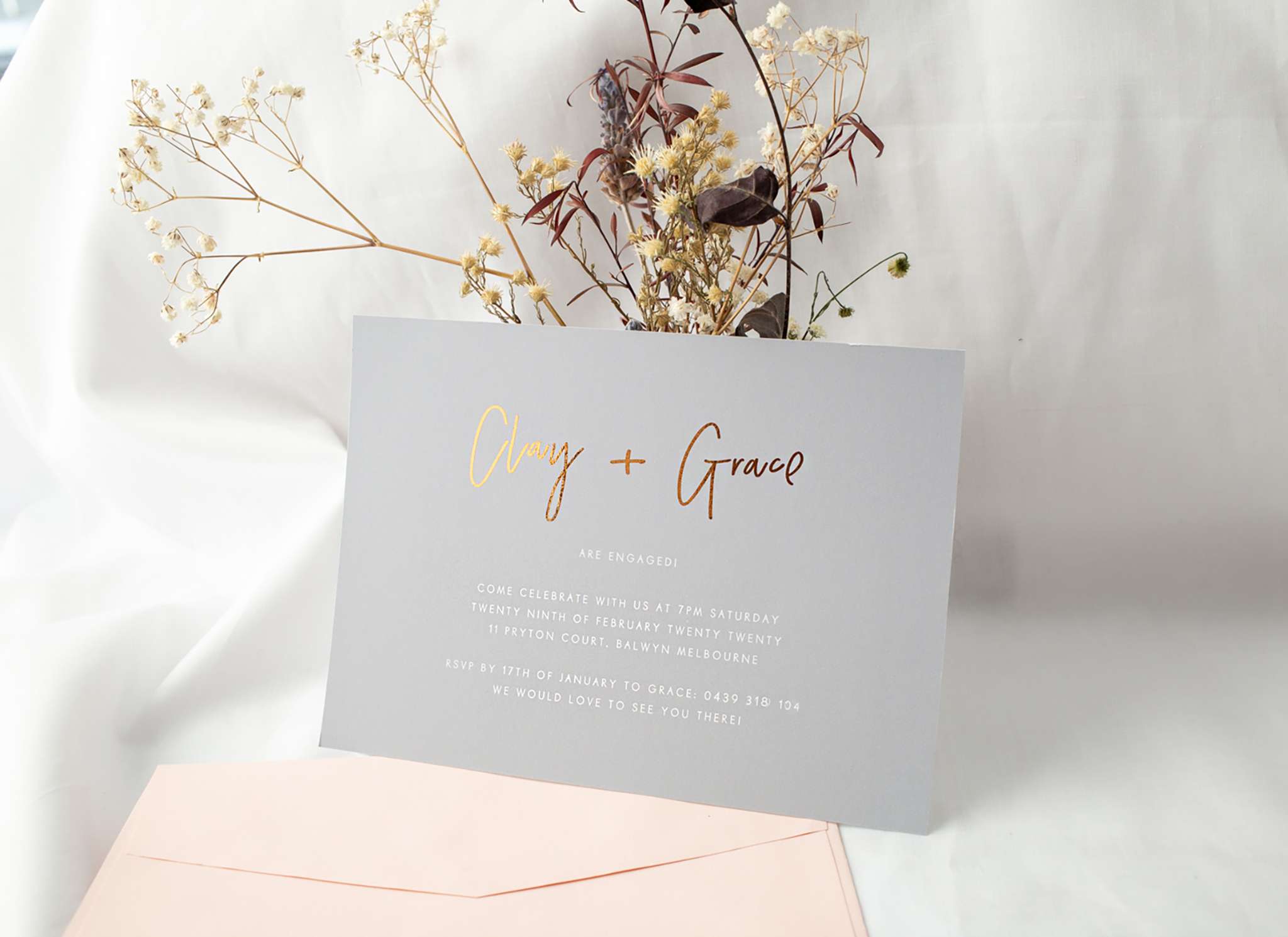 Couple's love the convenience of designing their wedding invites online (who doesn't love to tick boxes off their wedding planning to-do list on the couch with a glass of wine in hand?) but that often comes with other obstacles such as lack of quality or attention to detail when the final product is delivered to your doorstep. Paperlust is not only one of the easiest to design with, but they know the importance of going above and beyond to ensure your design in-hand is just as beautiful as it was online.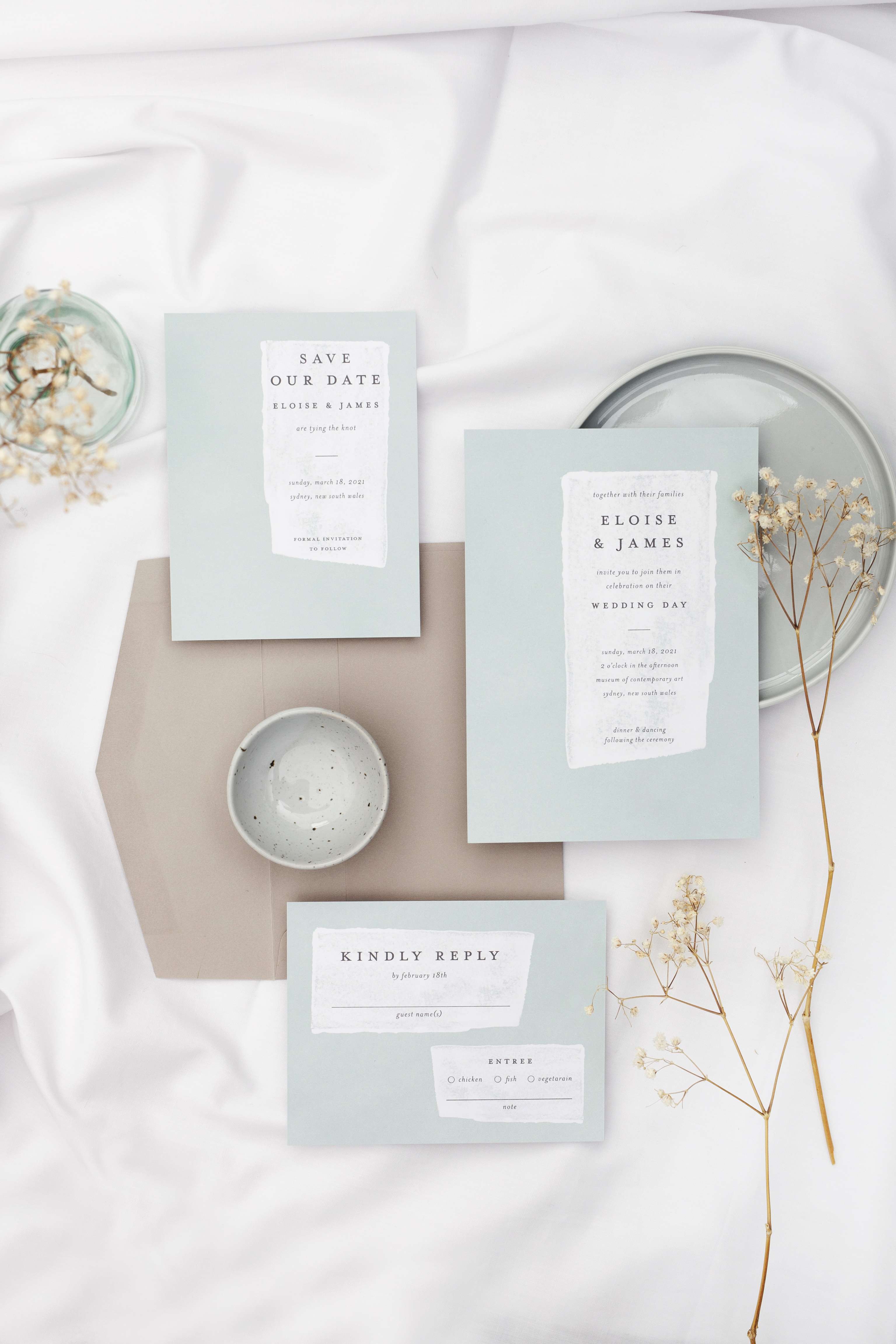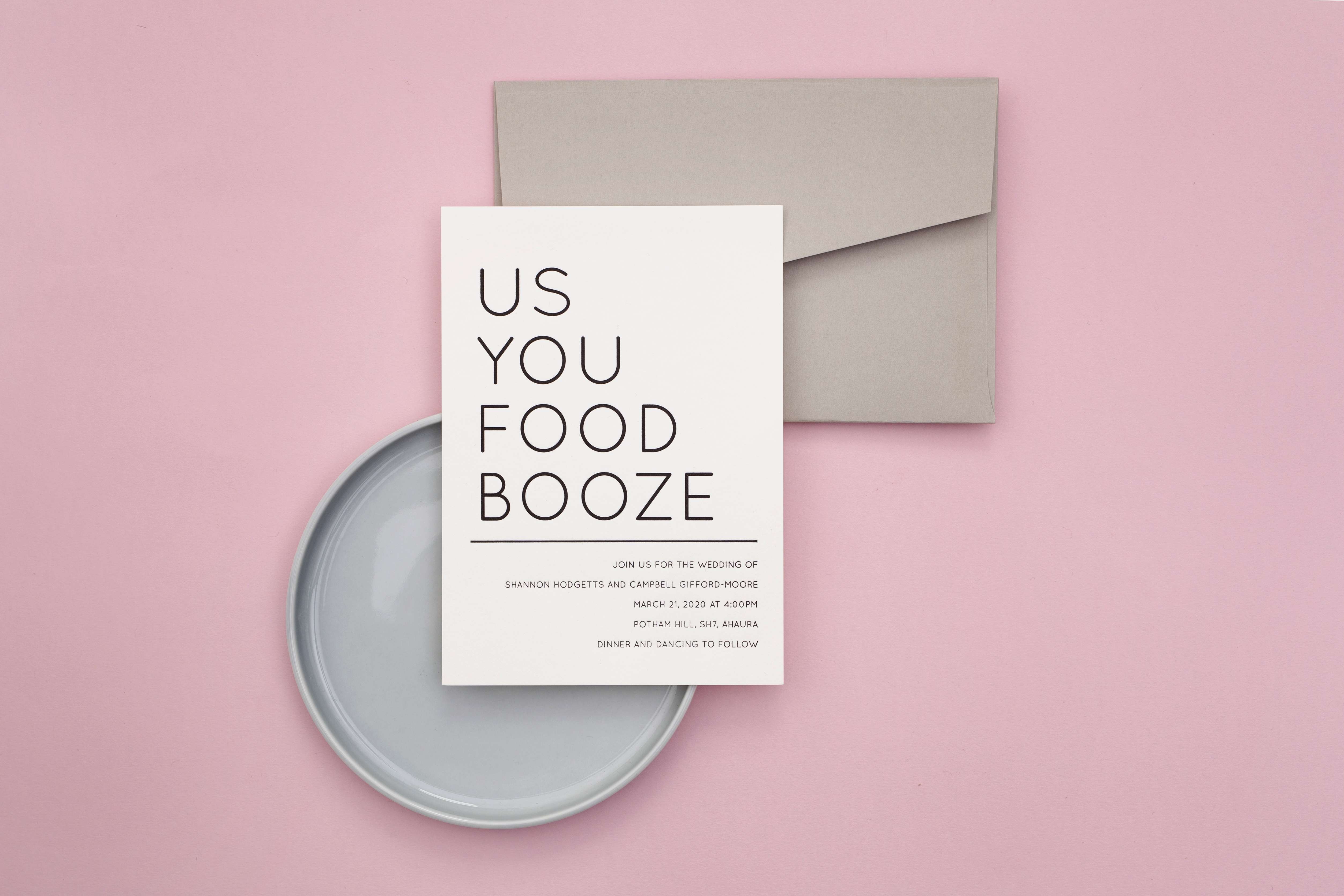 So, let's break down wedding invitations and all of the options you have when it comes to picking the perfect invite. When you're looking for invitations, you're probably looking for something that's customisable and isn't a run-of-the-mill design that you've seen on everyone's Pinterest board. Paperlust offers over 650 different designs from over 300 of their independent designers which means there is a design and style for every couple out there! We recommend heading over to their website to browse their wedding invitation designs to get started (but wait until you finish this post, you're going to want to hear more!)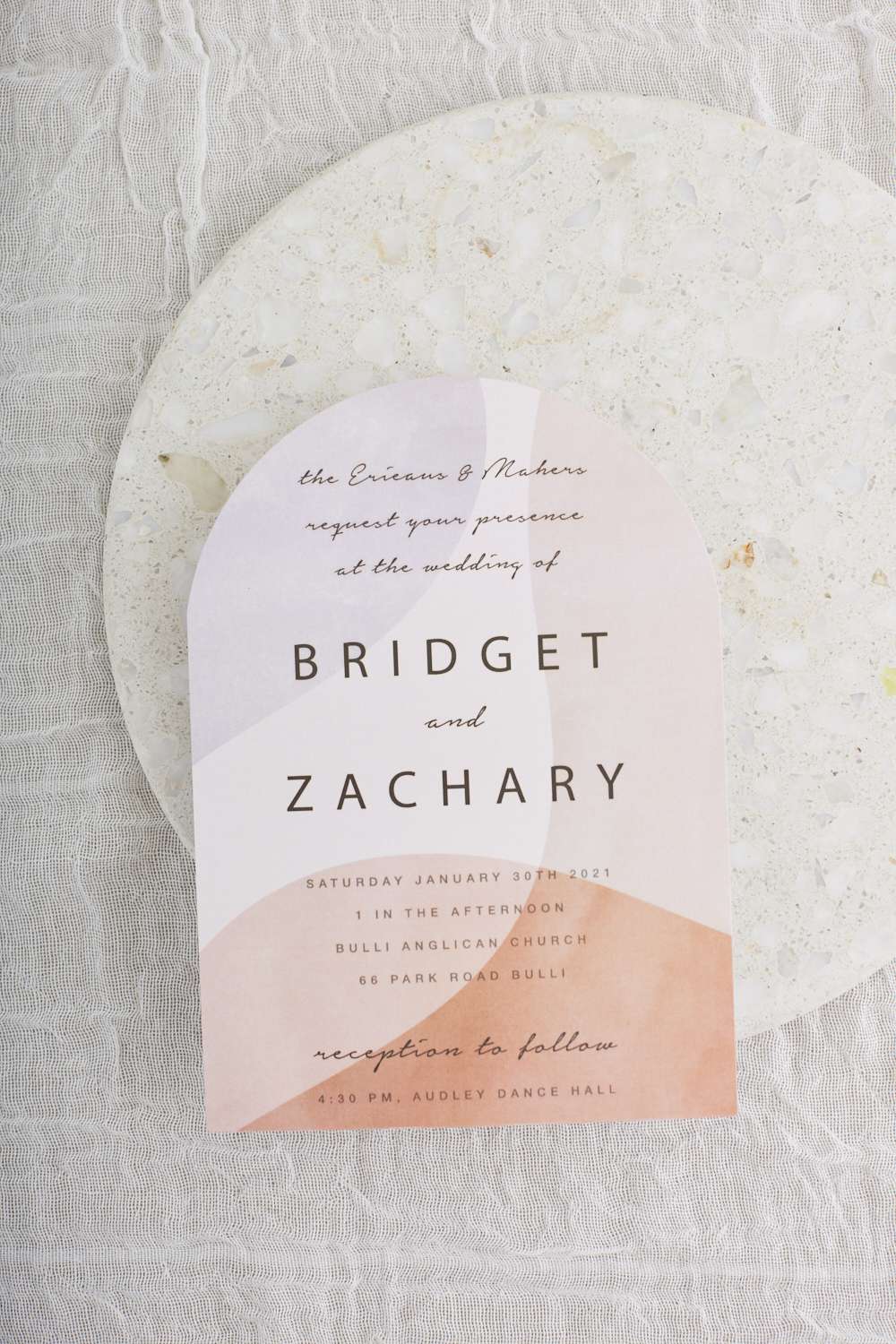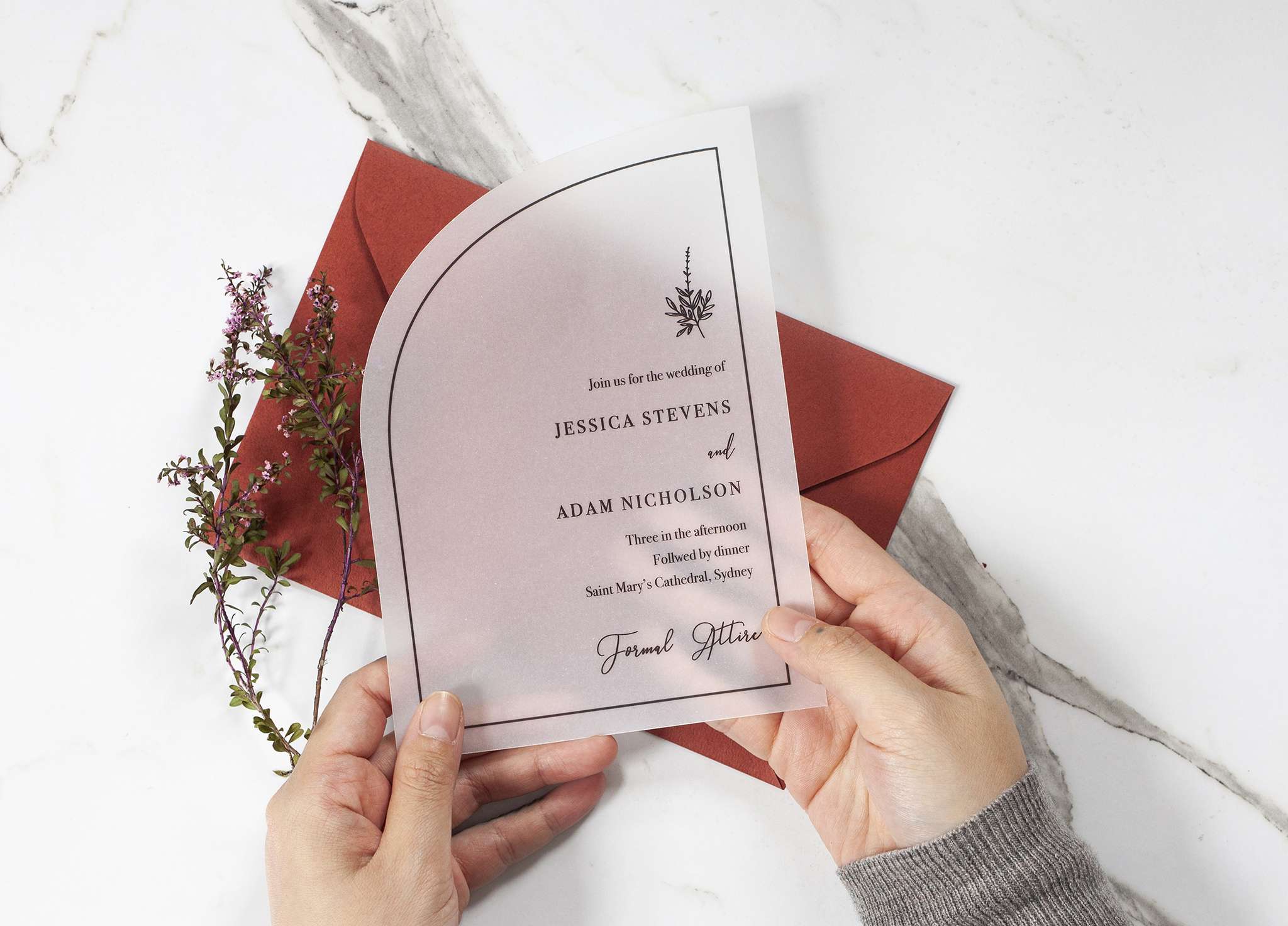 Once you've fallen in love with a design (or a few) and now it's time to get to the fun part of creating your wedding invitations which is where the customisations come in. Starting with your base—the paper—you may think that your wedding invites are created and delivered on your standard cardstock, but there are actually tons of different paper types that you can customise your invites with. From matte to linen, vellum, and even invites printed on wood, Paperlust offers many different options to fit the style you're looking for.
We know that it can sometimes be tricky to imagine what a certain paper will feel like or how a specialty print type like letterpress will look on different paper types. Paperlust takes out all of the guesswork here and offers a paper sample pack that couples can order which includes some of their most popular invitation styles to help make this decision easier!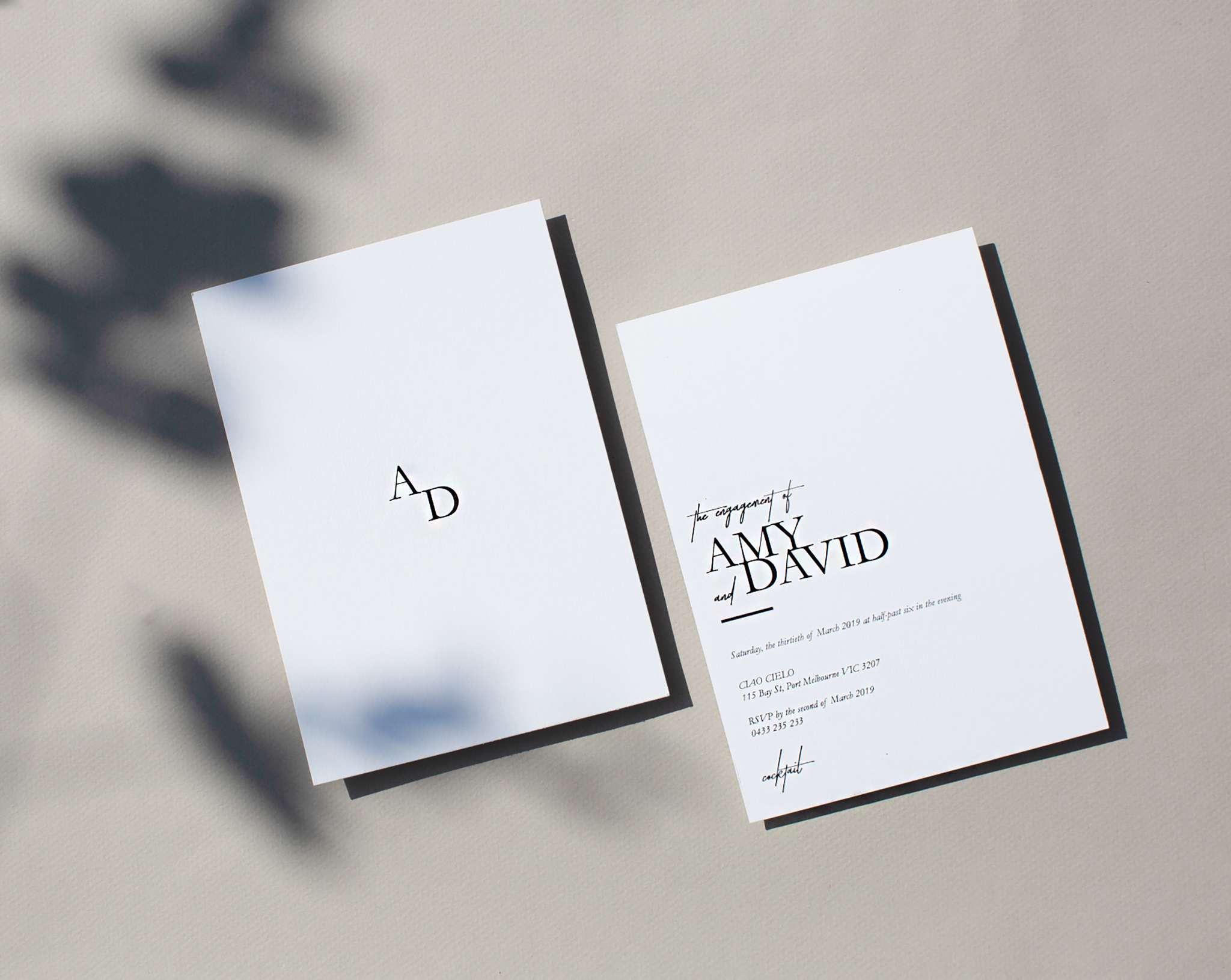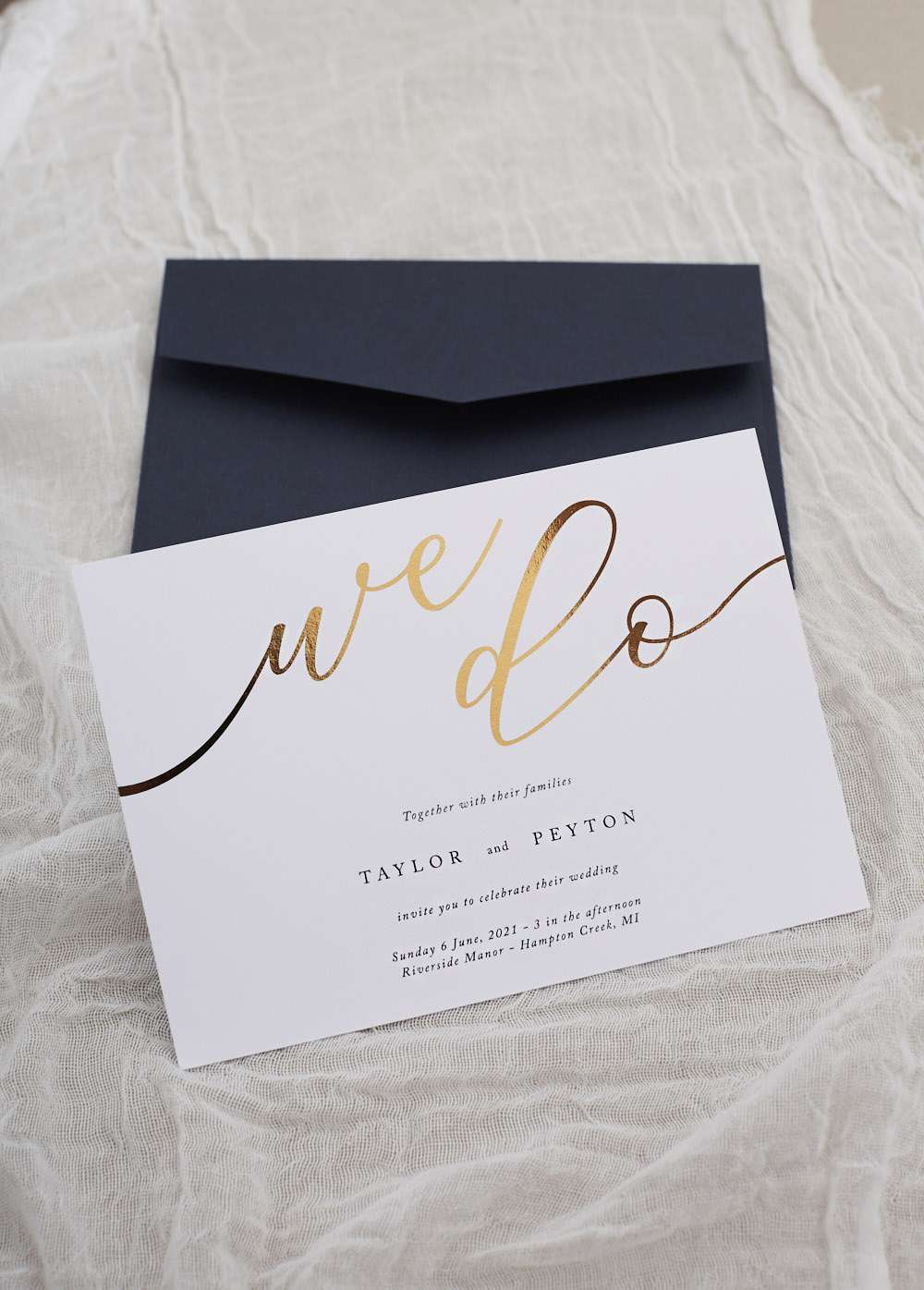 When it comes to the shape of your invitations, gone are the days of just the classic rectangular style. Paperlust just recently introduced a range of die cut shapes including arch, half arch, and angle shapes to their collection which are fun for the couple who is looking for something unique and eye-catching.
Customising the invitation templates couldn't be easier. After saying yes to one of their designs, you can make your adjustments to the text, font, and even the embellishments. Once you're happy with your design, one of their graphic designers will review everything from top to bottom to ensure that it is set to be created and delivered to you. Did we mention that you can even request a custom design?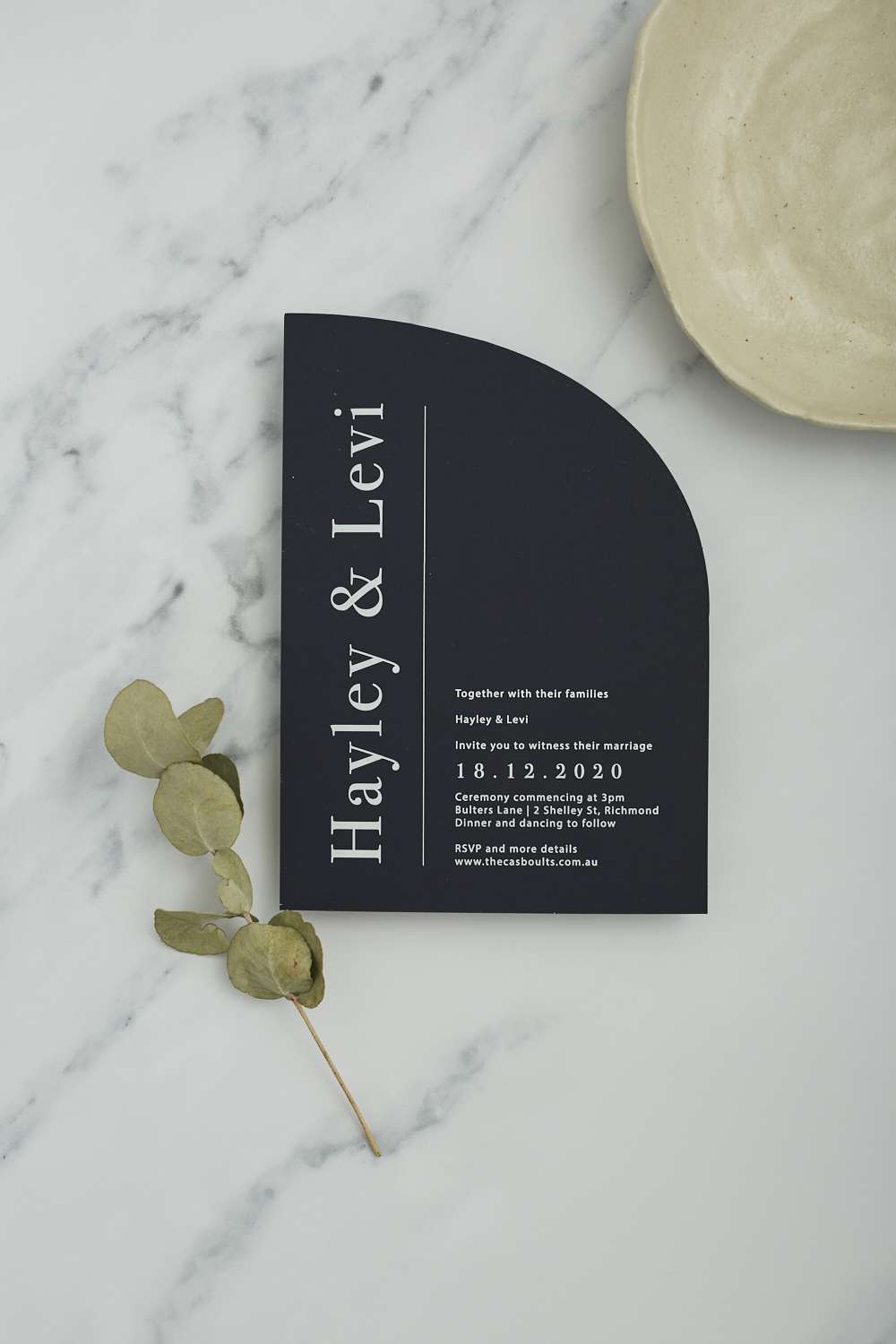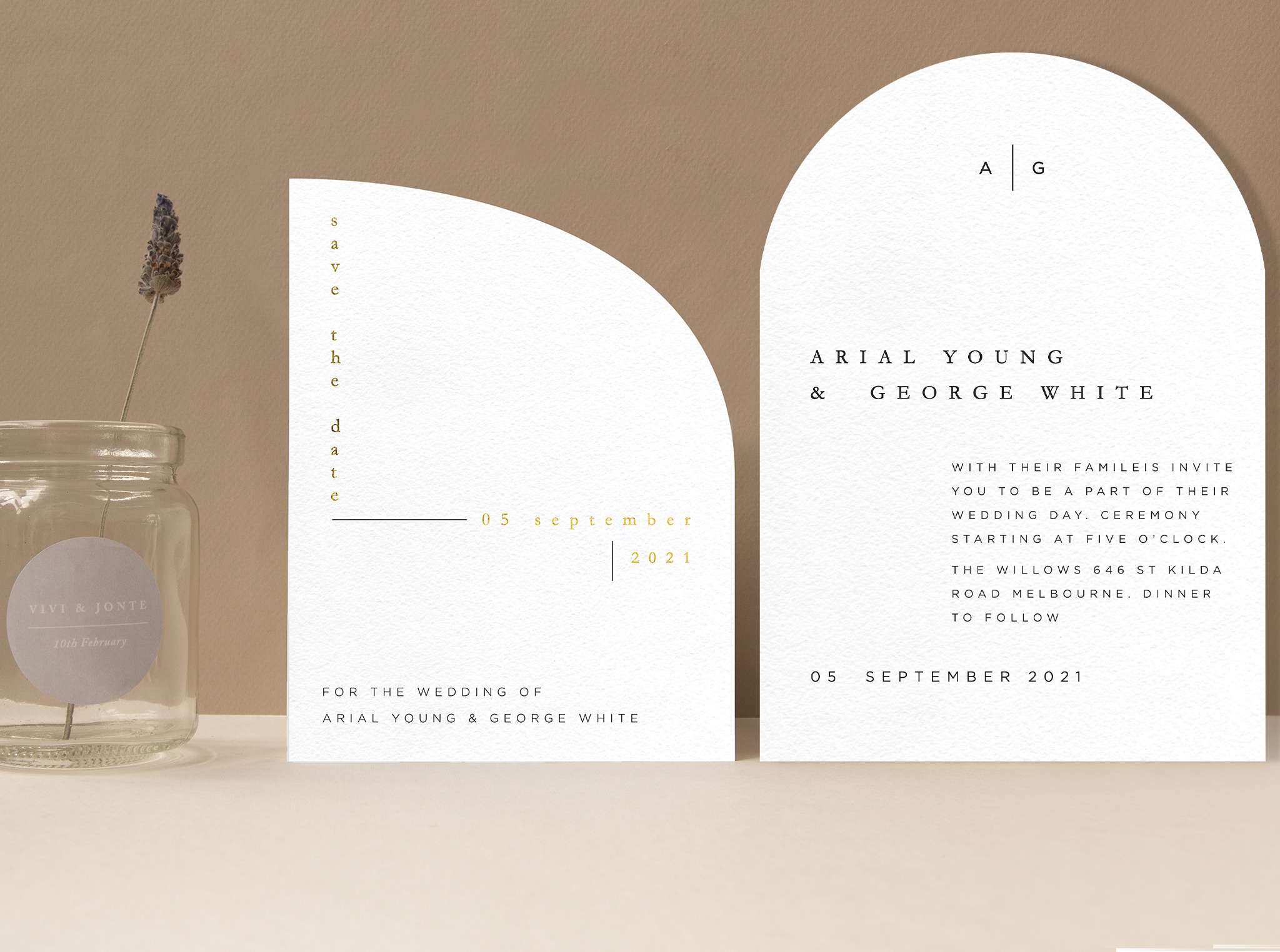 To personalise your wedding invitations even further, there are many specialty print types that you can add to your invites to take them to another level! Options like letterpress, foiling and embossing, bring your invitations to life and look great on many different designs and themes. Whether you are going for a rustic vibe or something more classic, there is a print option for everyone!
Before you head off to their website to get started on creating your own wedding invitations, let us let you in on a few more reasons why we love Paperlust.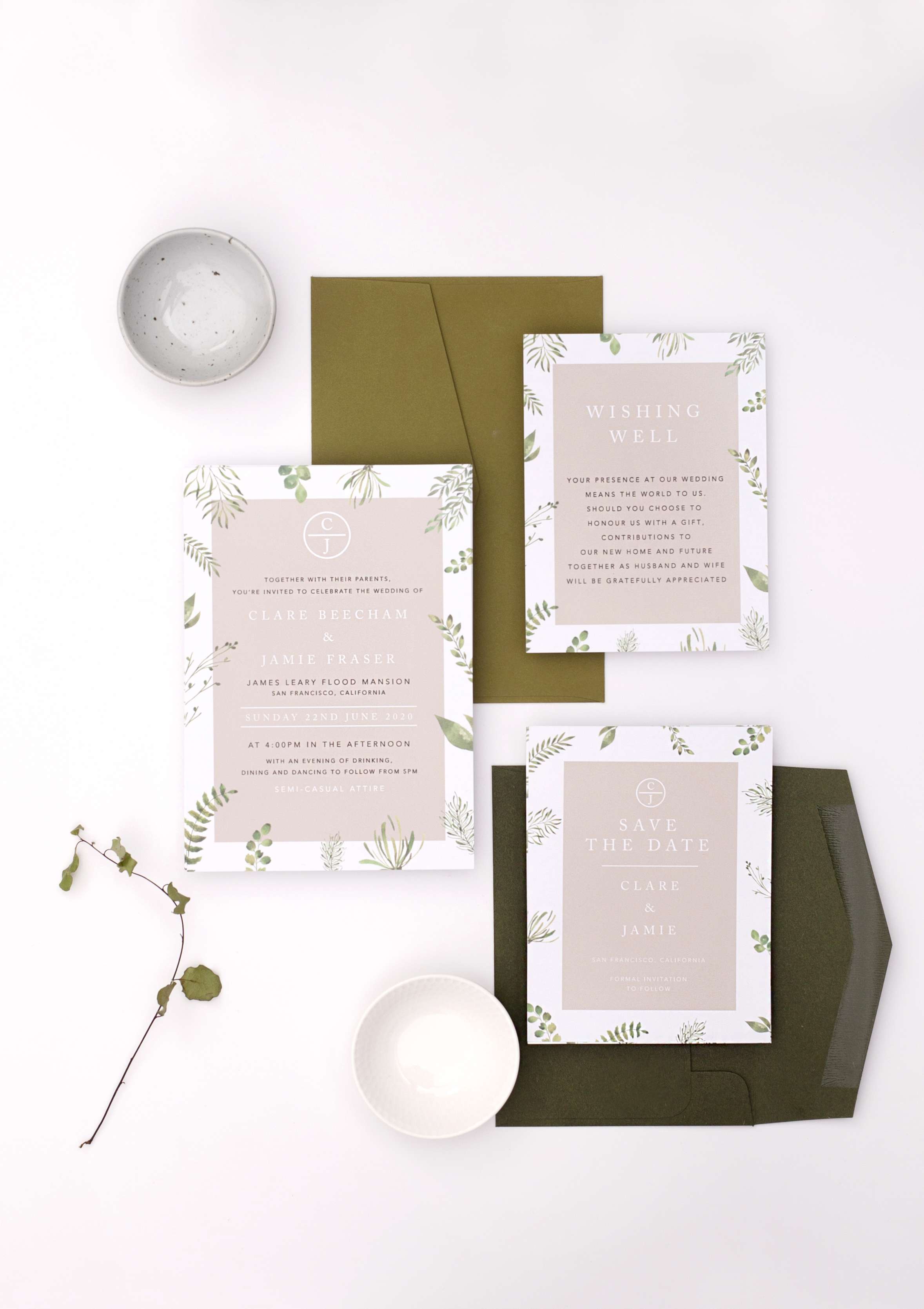 For our eco-conscious couples, you'll be excited to know that not only are their orders packed with recycled packaging, but they also plant a tree for every order! Plus when you're ready to checkout, you'll receive free shipping on orders over $300 and 15% off three or more items in your cart (and who doesn't like to put a little money back into their wedding budget?)
If you want to have your cake and eat it too when it comes to designing your invitations, we recommend looking no further than Paperlust (disclaimer: cake is not included.)