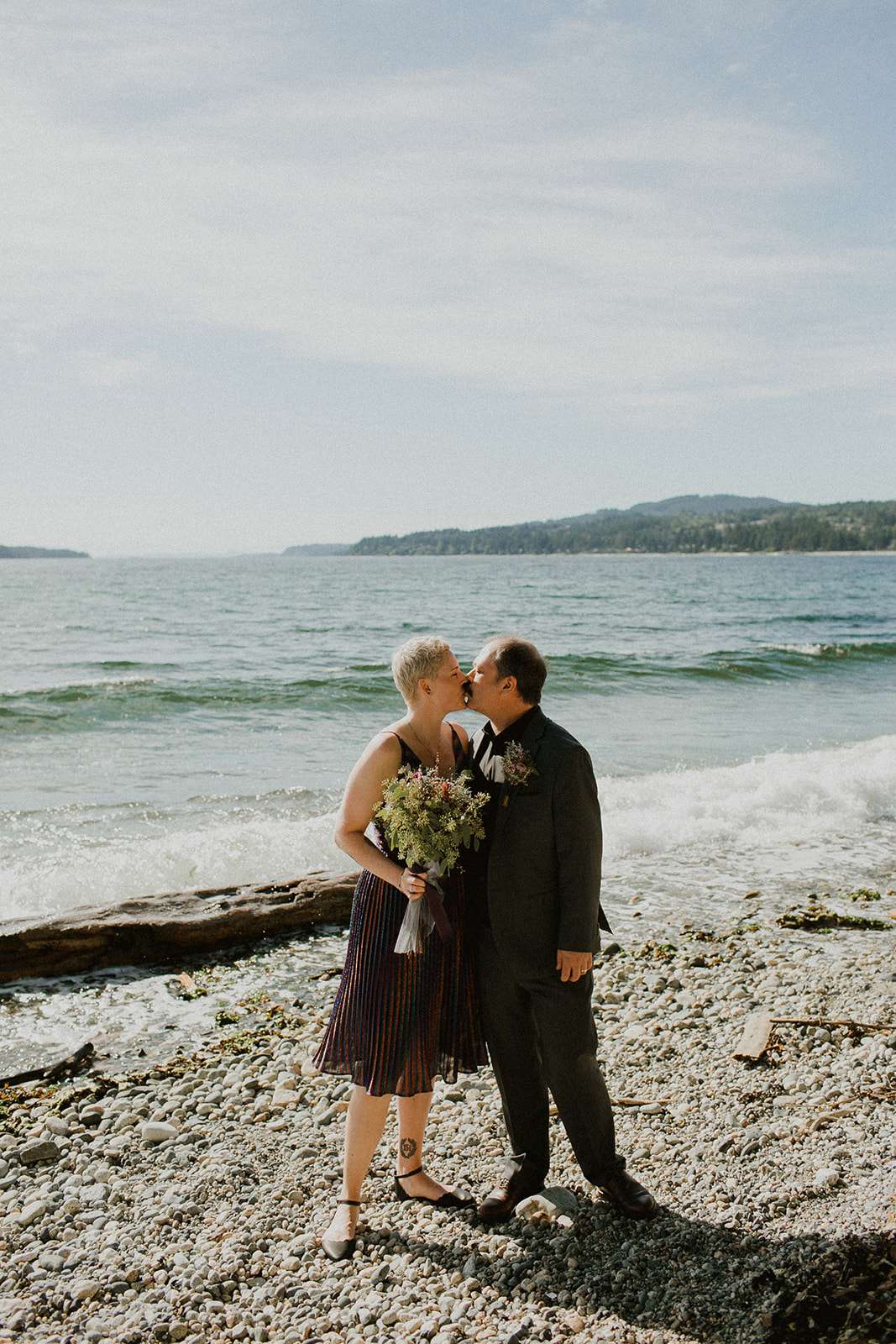 Carly and Shawn met through their local music scene. They'd been acquaintances for a few years when they ended up crashing a random Christmas party together one night and realised that they were a hilarious team. After denying their feelings for a few more months they finally decided to "ruin" their friendship and start dating.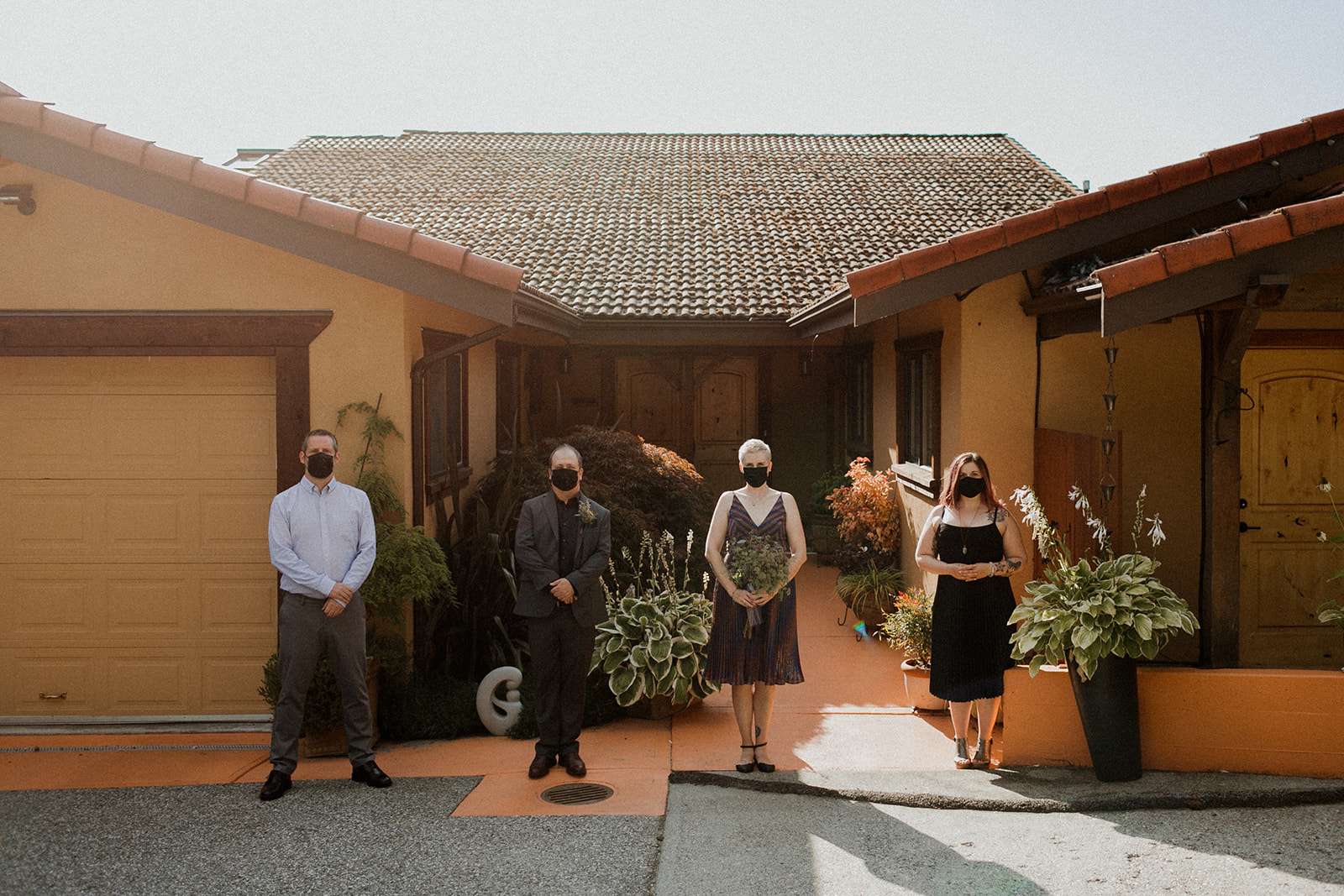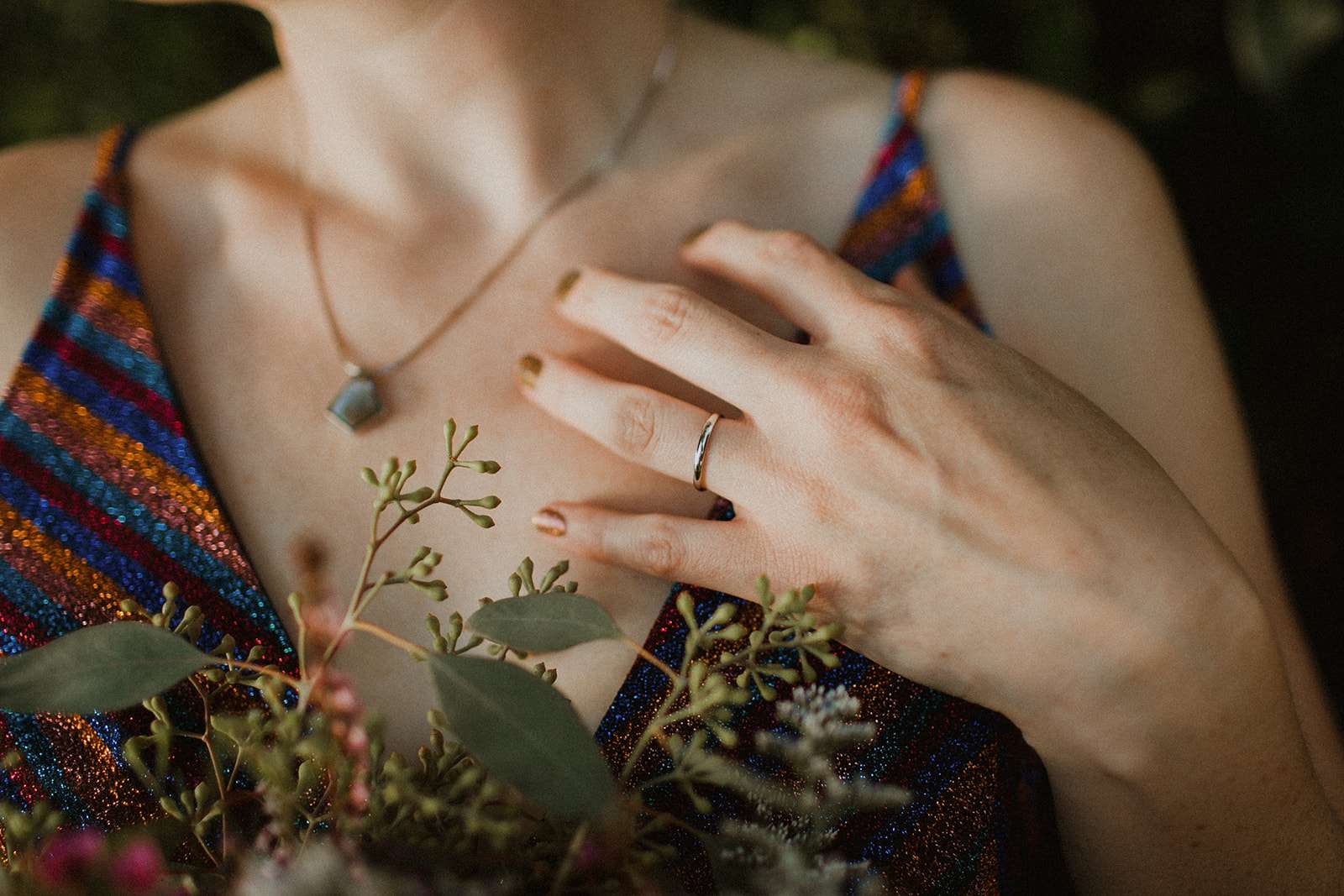 They got engaged in late January last year, and decided they would be married in the following summer, so didn't have a lot of time to plan. "We just knew we wanted our best friends to be there and for us to elope somewhere outside," the bride told us, "where we could get away for the weekend but still not have to take time off of work. We travel a lot, so getting married somewhere outside of our home city was a given, and thankfully we decided to keep it in the same province and not too far away."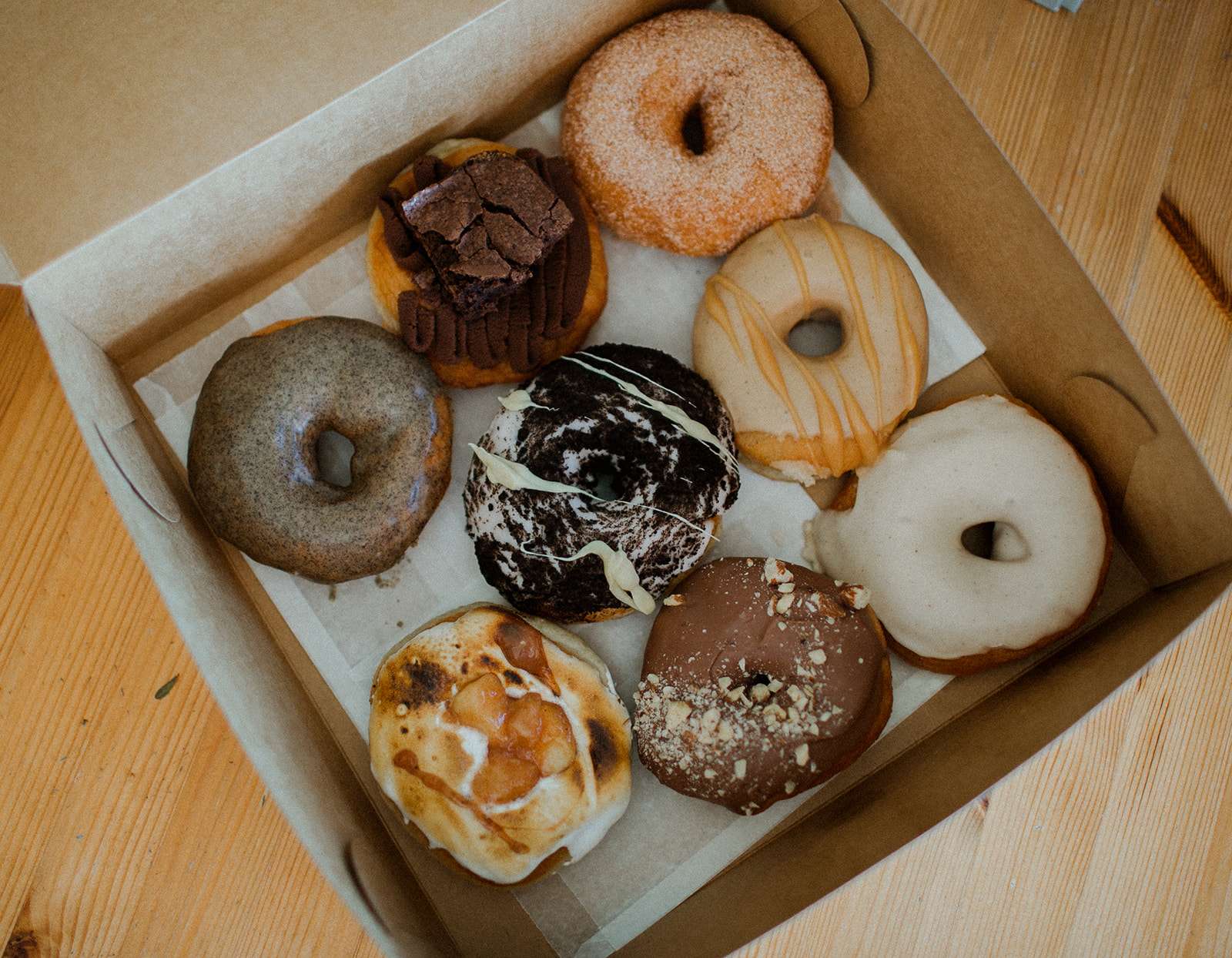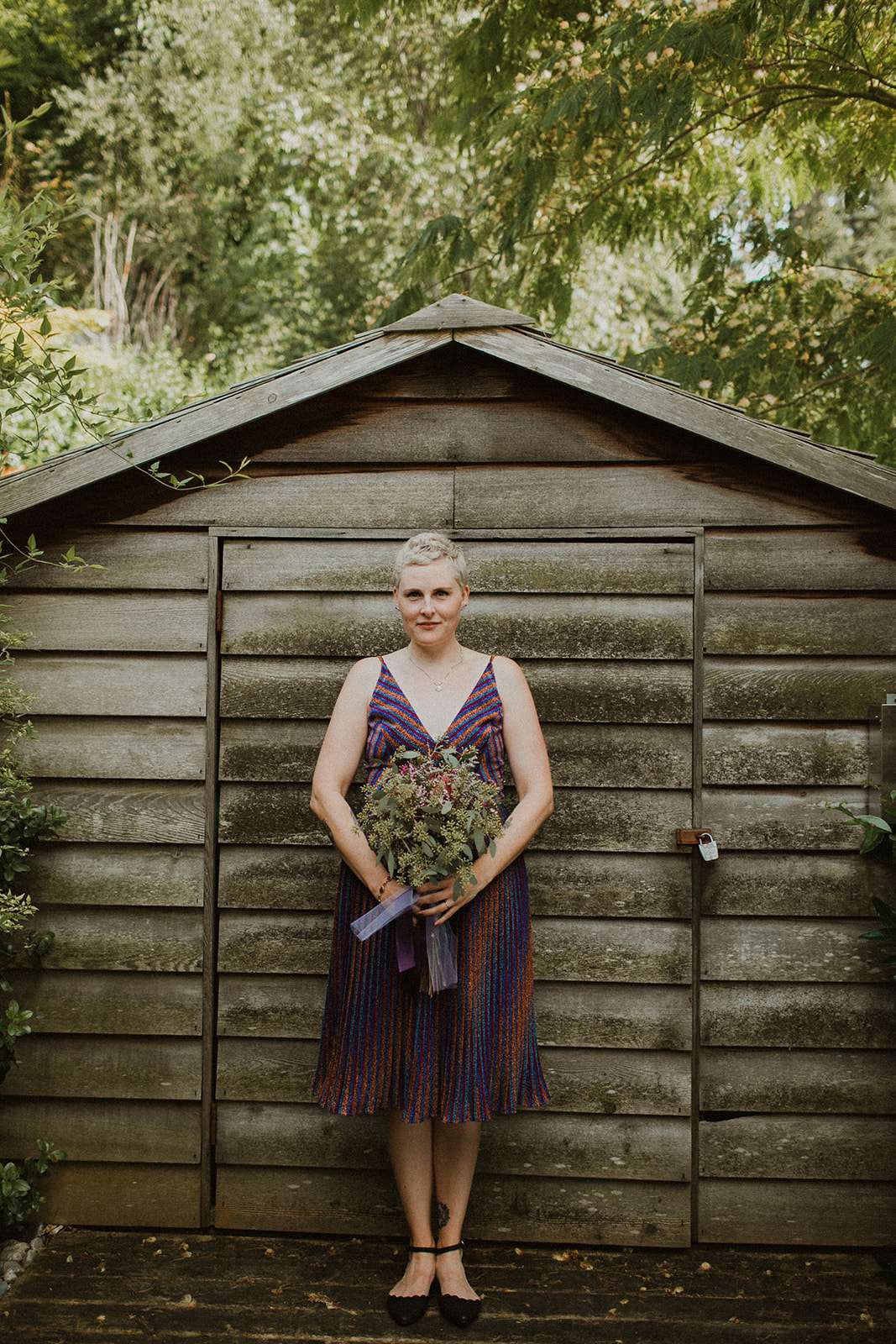 When COVID hit, their plans of a big party to celebrate with their friends and family after got cancelled, and they ended up pushing back their original May date to the last Saturday of the summer with hopes that in-province travel restrictions would be lifted. With luck, it had, so they were able to travel to the Sunshine Coast in British Columbia with their friends as planned.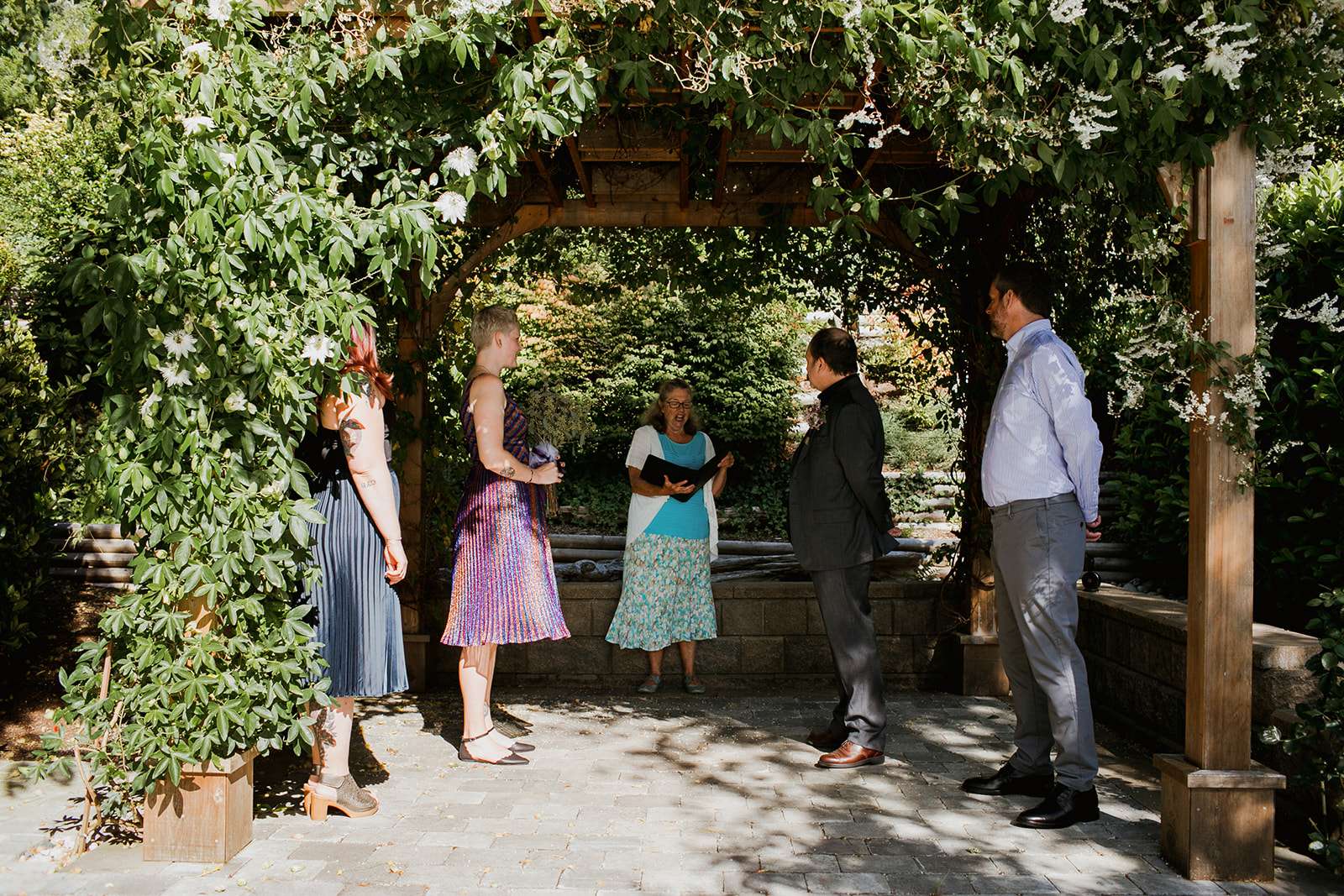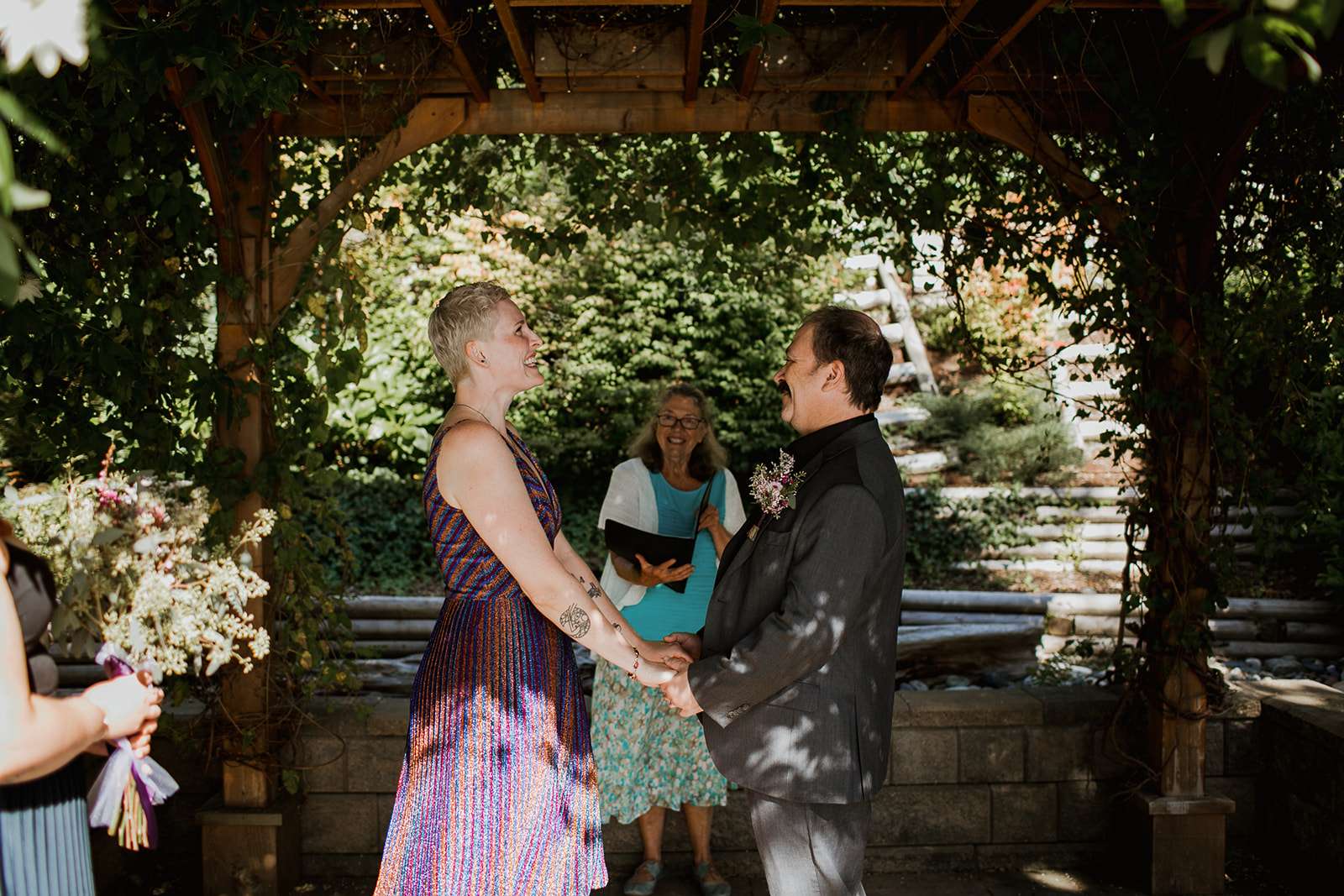 Carly chose a rainbow, glitter dress from Dress the Population, as she never wears white and "would've ruined a white dress within minutes anyway!" She paired it with moonstone earrings by Leah Alexandra, and a vintage necklace belonging to her mother. The couple's wedding bands were by Ann-Louise Jewellers. Jam Florist created a sweet and rustic bouquet, and in lieu of cake they ordered a box of donuts from Dough Geek.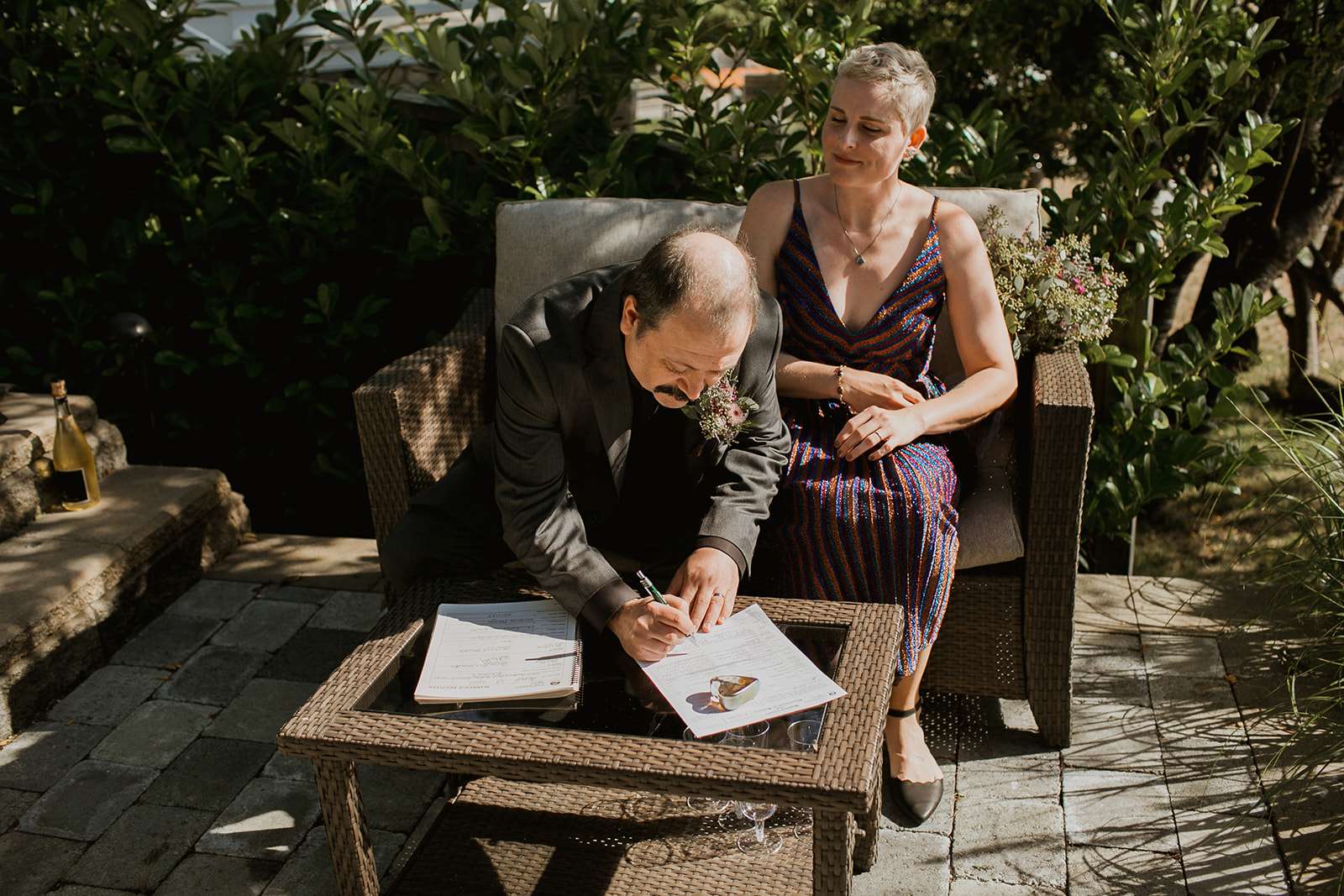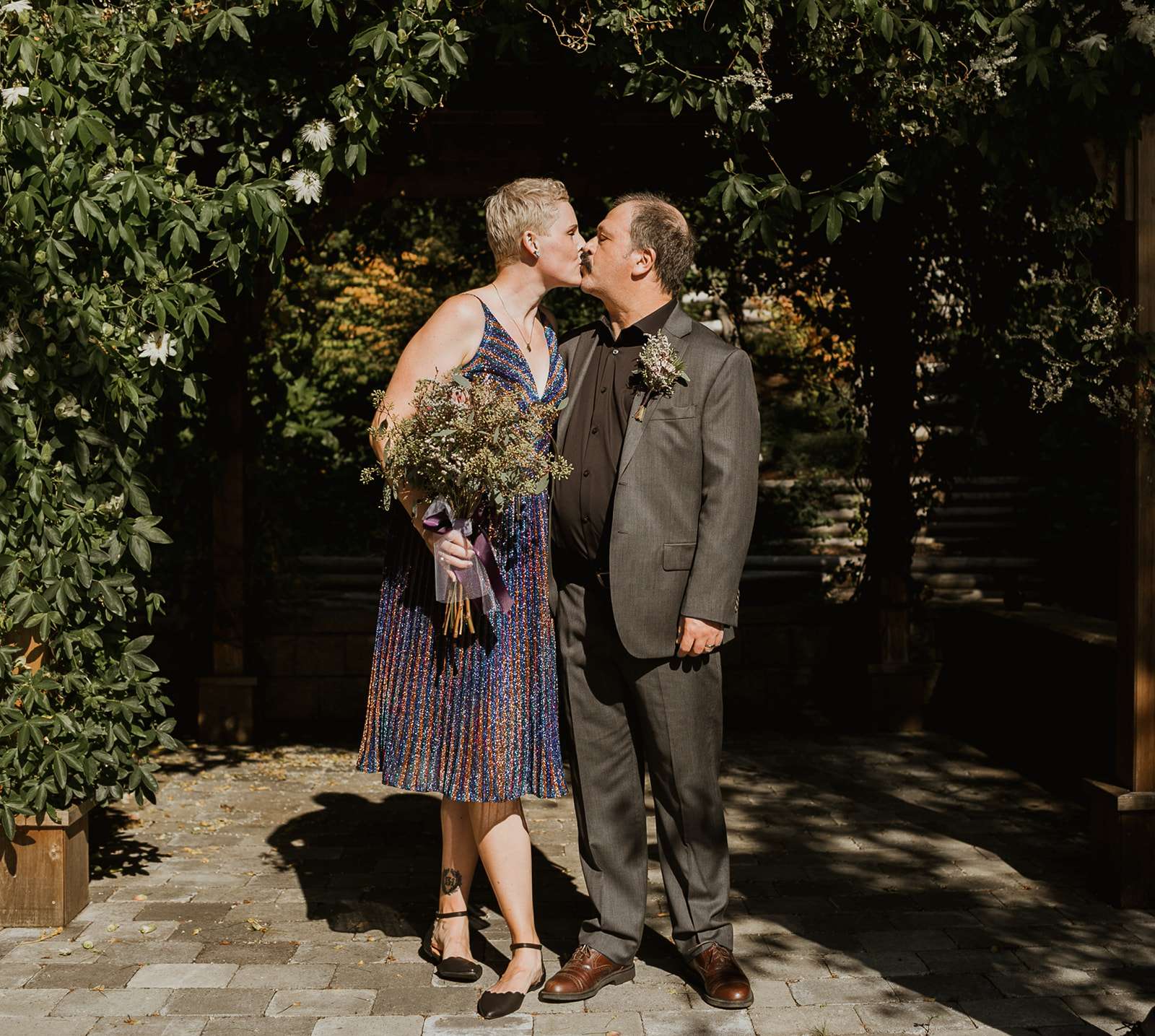 They lucked out and had the perfect weather for their weekend. They were married under a pergola at the water's edge. During the ceremony they played music by Slowdive, a band they've spent a lot of time listening to over the course of their relationship. "We decided ahead of time that we would sneak off the night before and exchange vows and rings alone. It ended up being a gorgeous clear summer night, so we walked down to the water where our ceremony was going to take place, and under an almost full moon, at midnight, we exchanged our vows and rings. We really liked the idea of no one but us knowing what our vows were."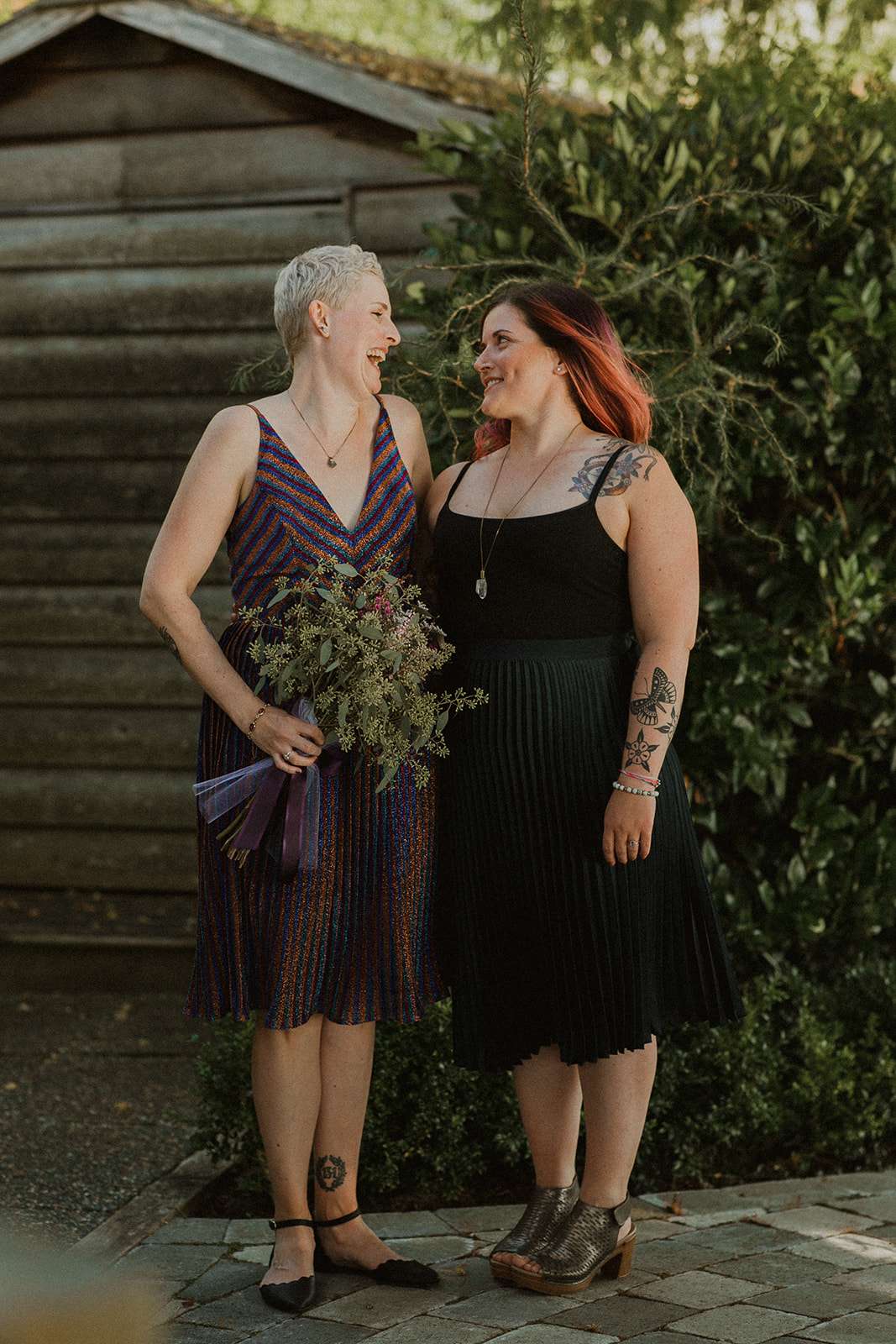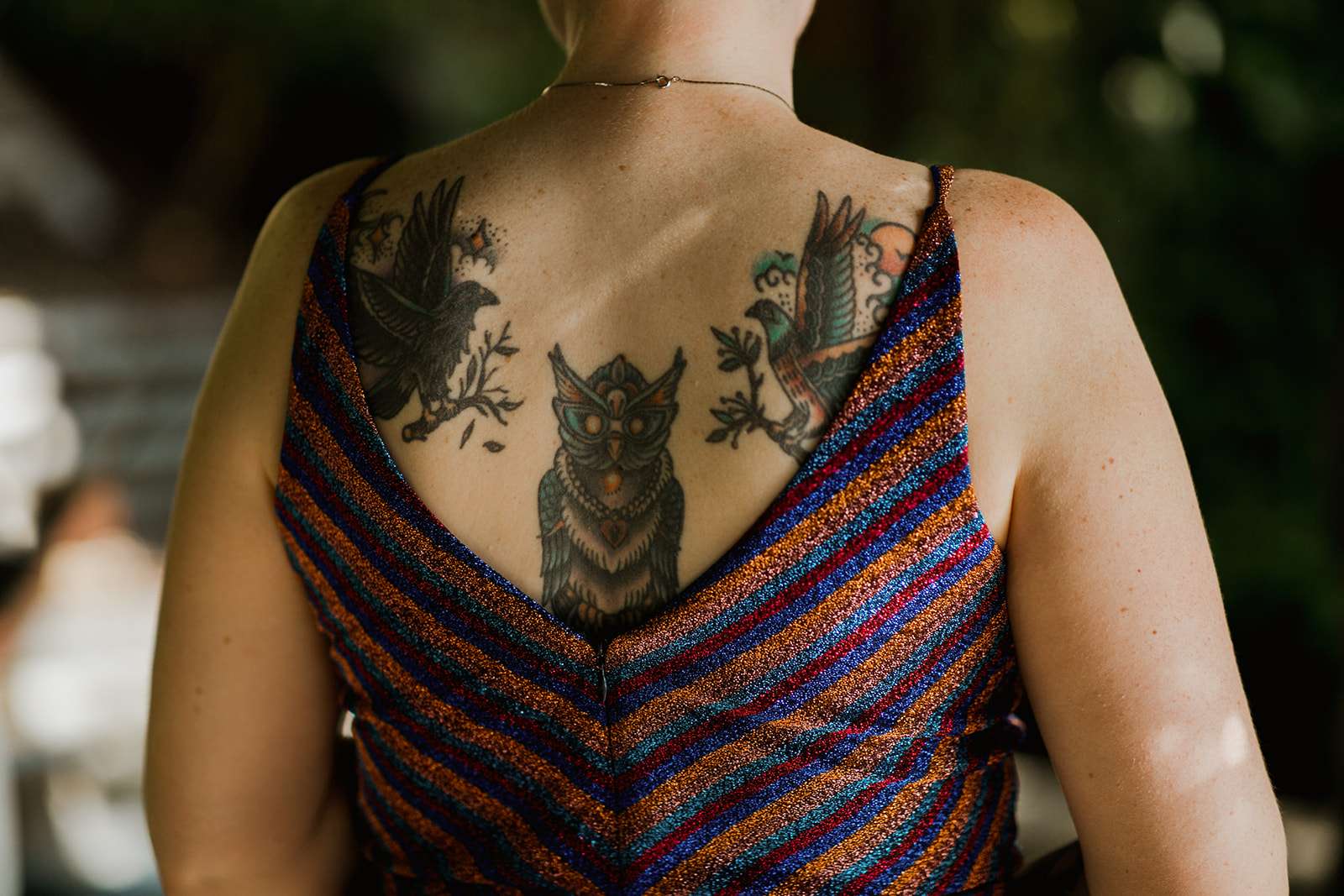 Afterwards they celebrated with Italian food – as they've travelled to Italy a few times as a couple they decided it would be the perfect wedding dinner. Other than heading off for photographs, the rest of the weekend they were free to do as they pleased!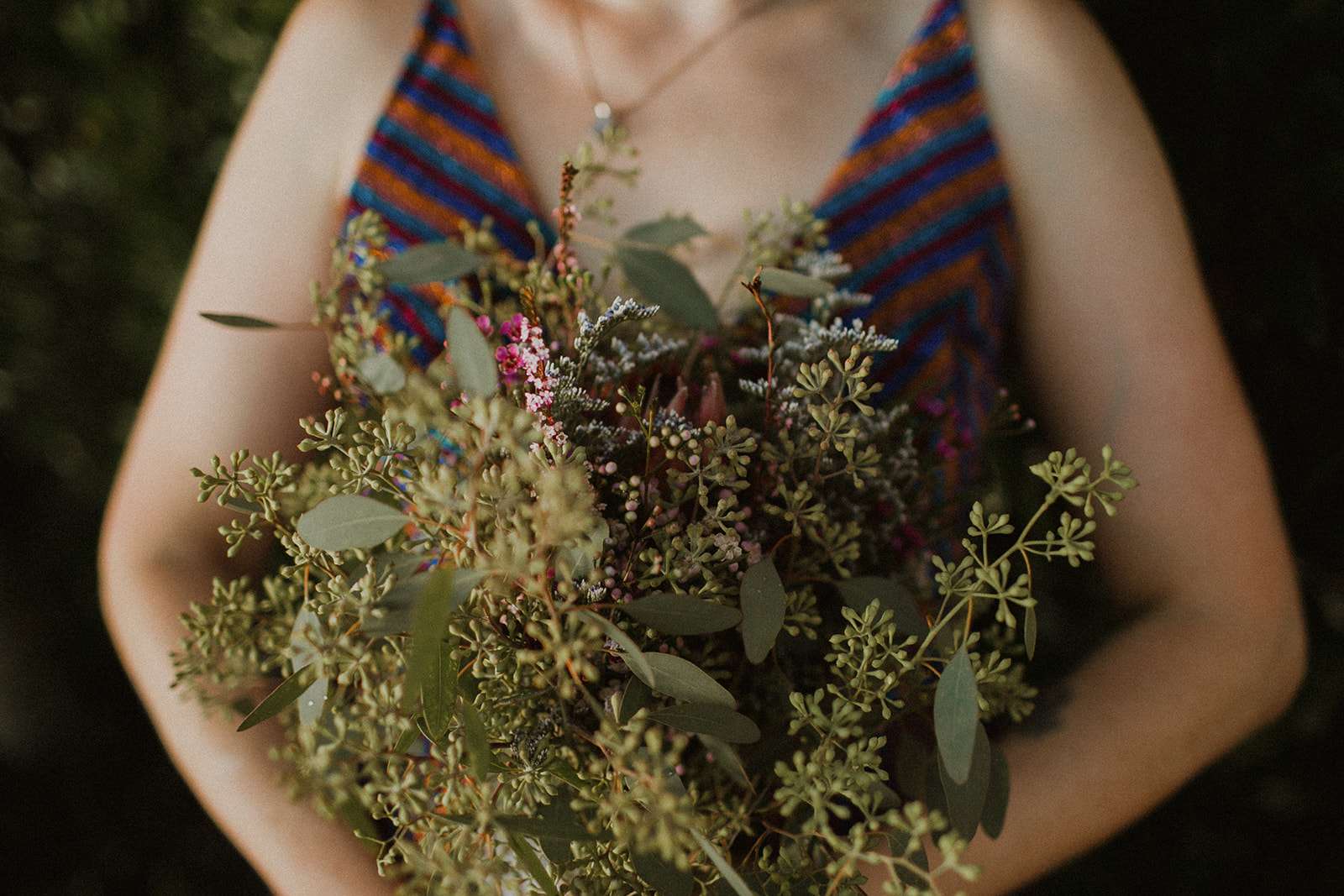 "The best thing about planning our wedding was figuring out exactly what was important to the both of us and what we wanted to include," the bride concluded. "For Shawn it was really that he is such a private person, he wanted us to be able to have moments that were just for us. Having such a small intimate celebration meant that we didn't have to deal with opinions coming in from all sides."
"Our advice for future couples would be to splurge for that professional photographer! We are so thrilled with our photos and if Covid sticks around you'll be sharing photos with so many family and friends."