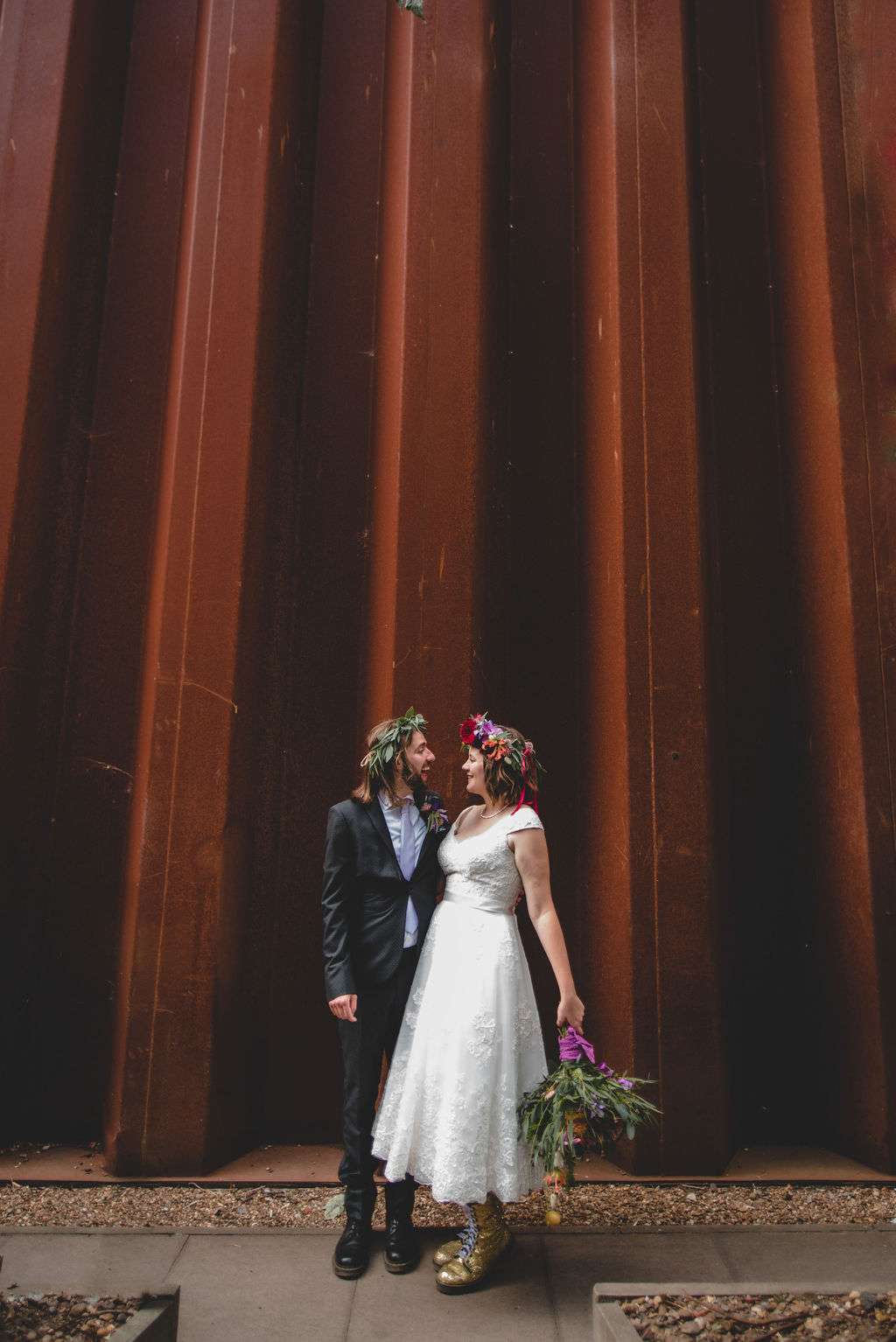 Heidi and Louis met while in the cast of Romeo and Juliet with the Shakespeare Institute Players. Heidi was Romeo, Louis was Paris – she killed him nightly for the love of Juliet. A standard romance, then! A lot of people asked the couple if their wedding would be Midsummer Night's Dream themed, but they just wanted to have colour, whimsy and a sense of play. Shakespeare just happened to show up a lot!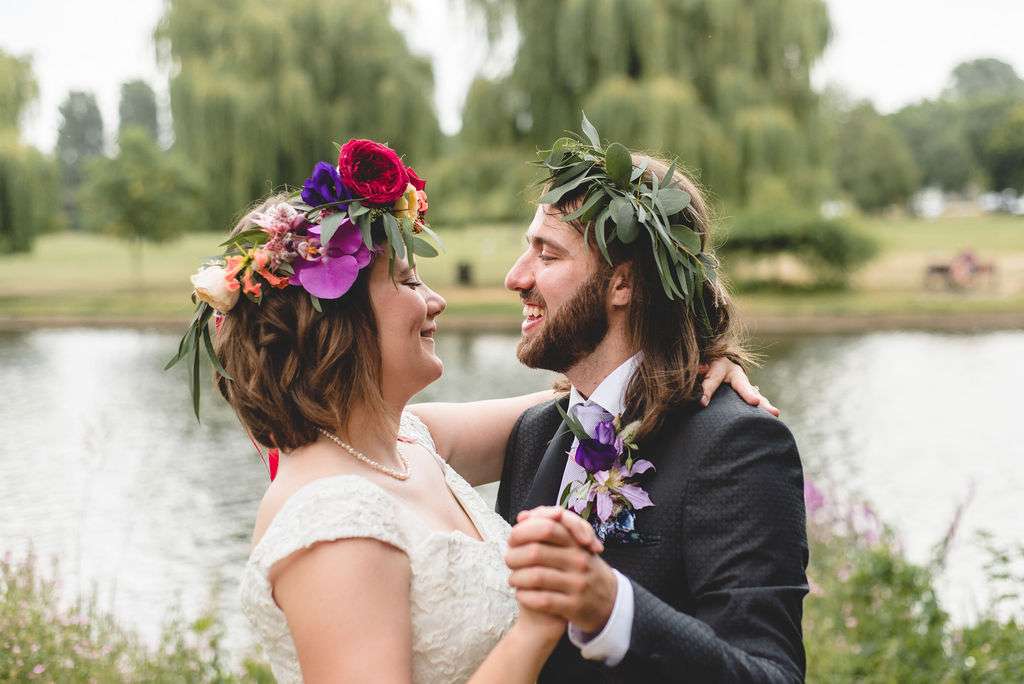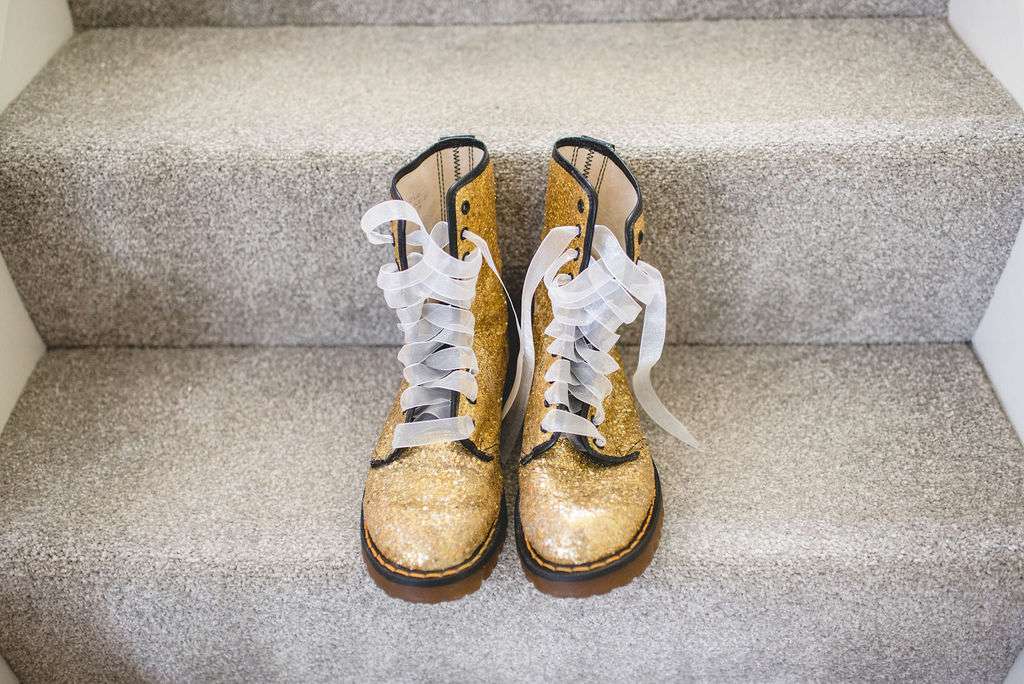 They planned their July wedding in less than four months, while being on separate continents, after being long distance for over a year. "As a cross-continental couple, it would be more than another year before we were reunited permanently," the bride told us. "It meant any decision that was too complicated, anything that was too expensive, anything that would have taken too long, we cut. Nothing was extraneous, so what we ended up with was simple, fun, perfect."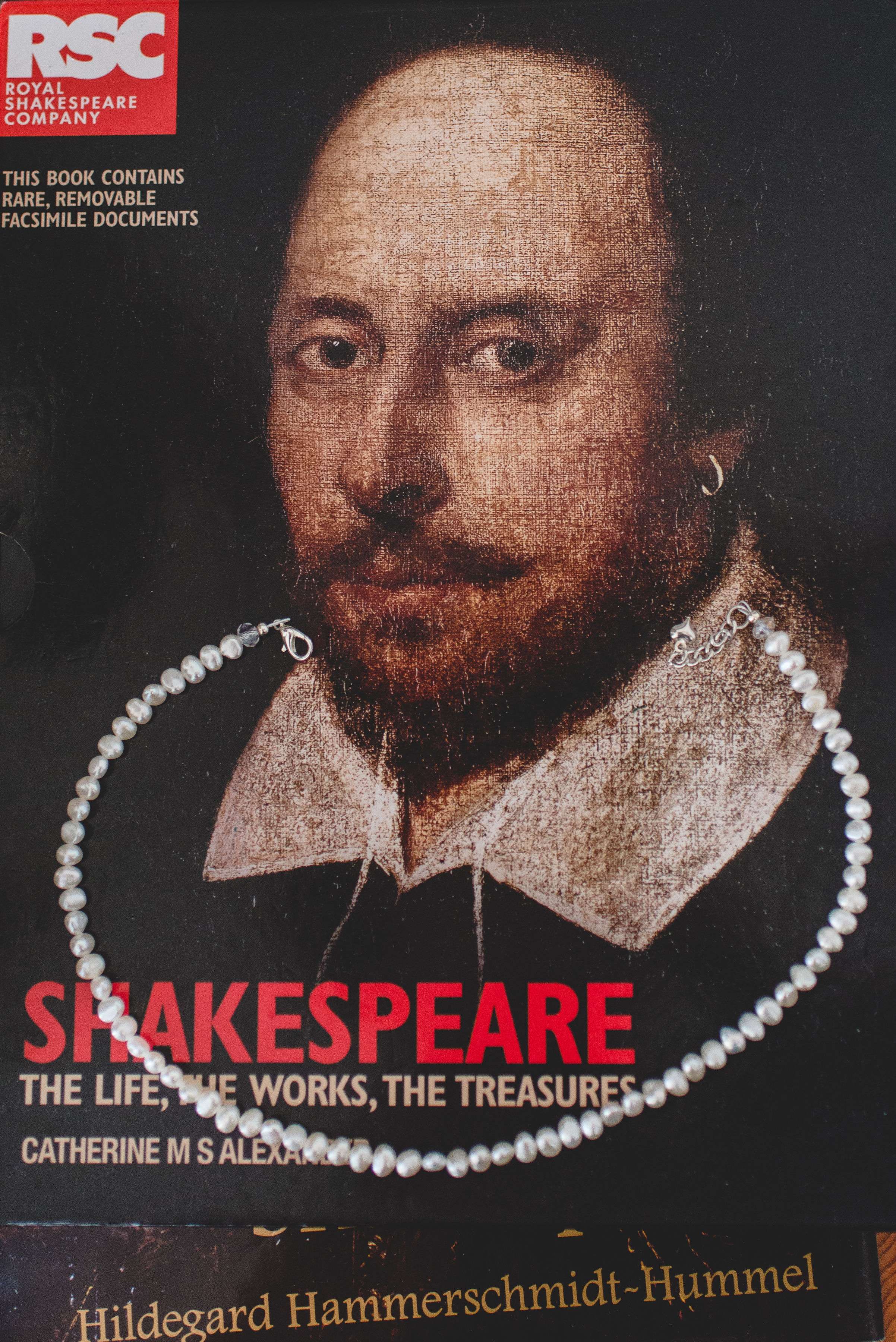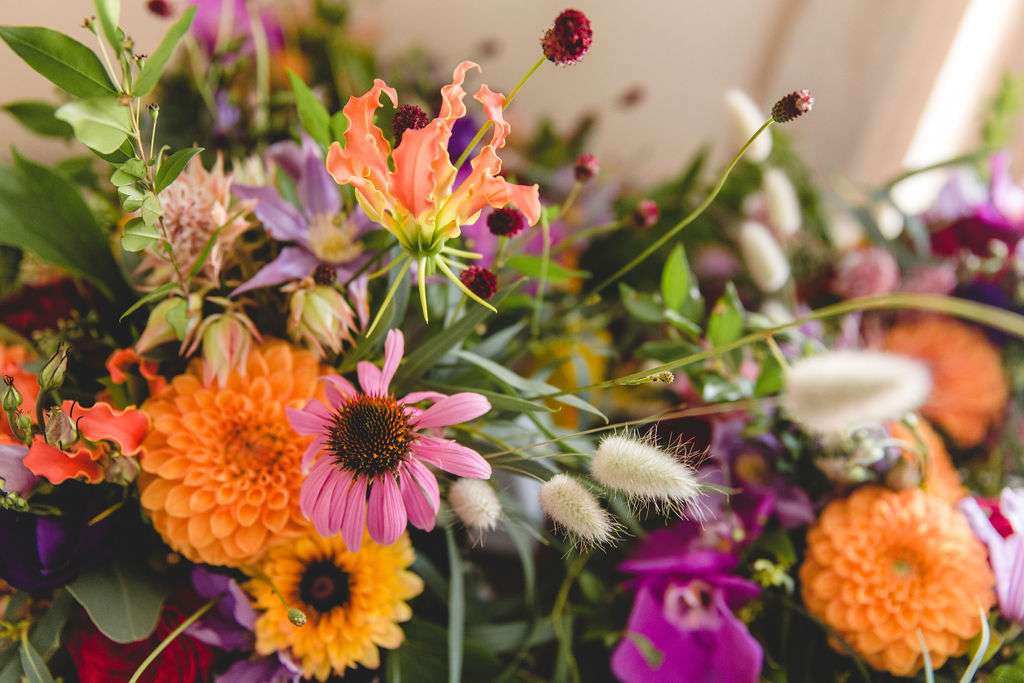 They kept their day around £5,000. They had the wedding on a Thursday, so venues were all less expensive, and threw on a buffet instead of a sit down meal so they didn't need servers or rented tables. They also didn't have an open bar, serving welcome Pimm's and a champagne toast, which people were more than happy with. Otherwise, they saved money by keeping it simple! They prioritised what mattered to them – they had gorgeous flowers in all kinds of colours, great photographs, an amazing band, and food. No decor, no video, no DJ, no special cars, no photobooth. "All those things are fun, but we didn't have time or money, so we spent more on a few things and they ended up really special."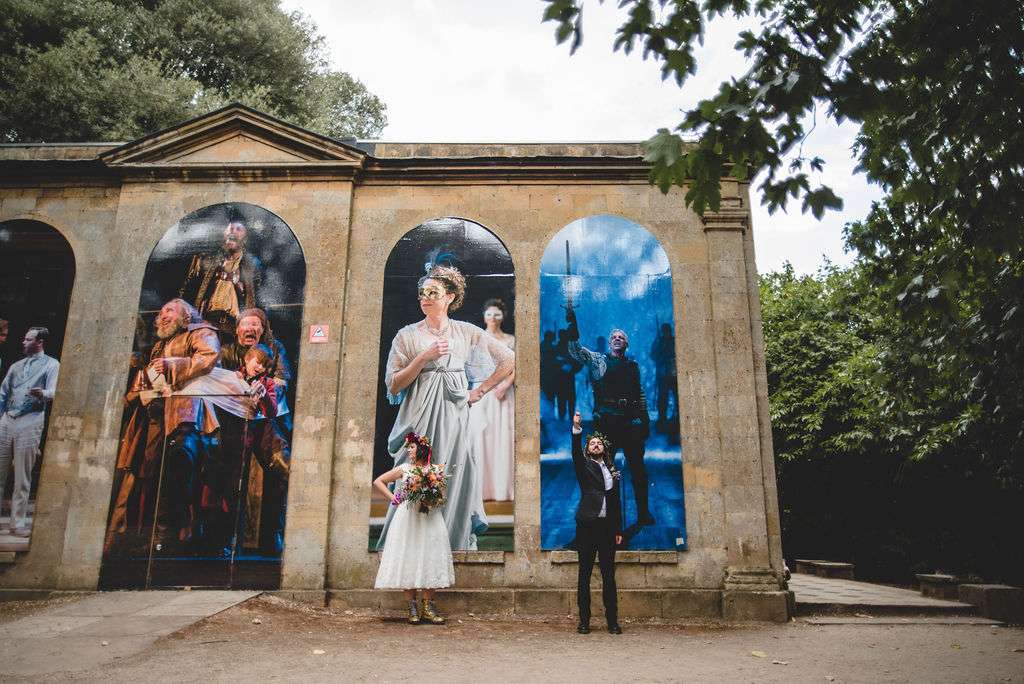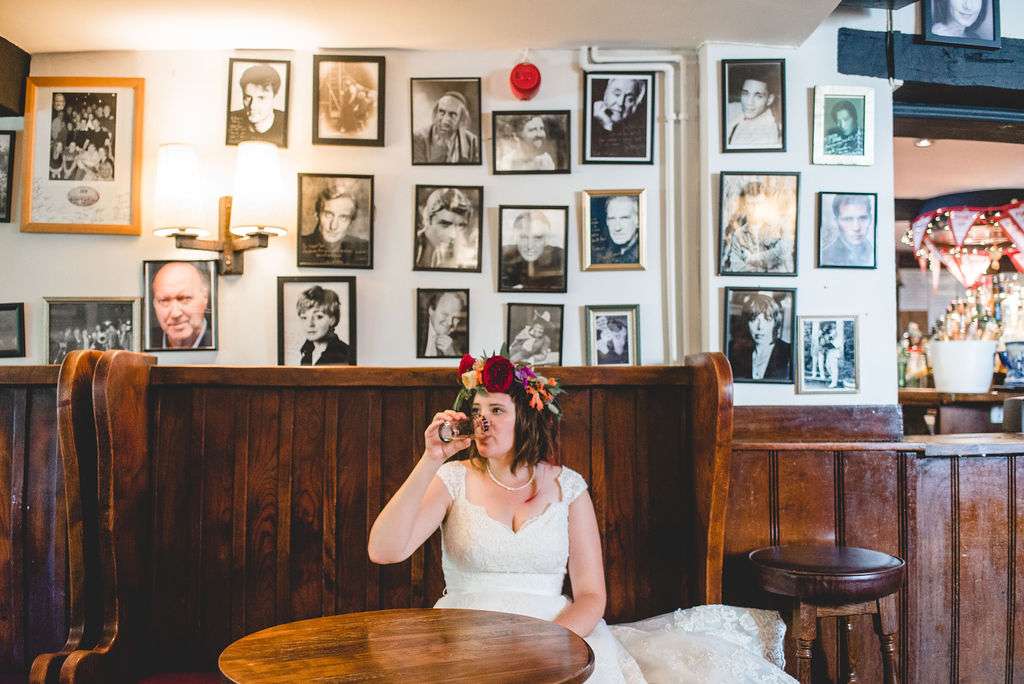 They were married at the Holy Trinity Church in Stratford-Upon-Avon, in a pretty traditional church wedding, aside from one key point – the ceremony wasn't part of their legal marriage! "Because of this, we used a different service than a typical wedding," explained the bride. "It was a service of prayer and blessing. We figured no one would know the difference – British people would think it was a weird American service and Americans would think it was a weird British service. We were right!"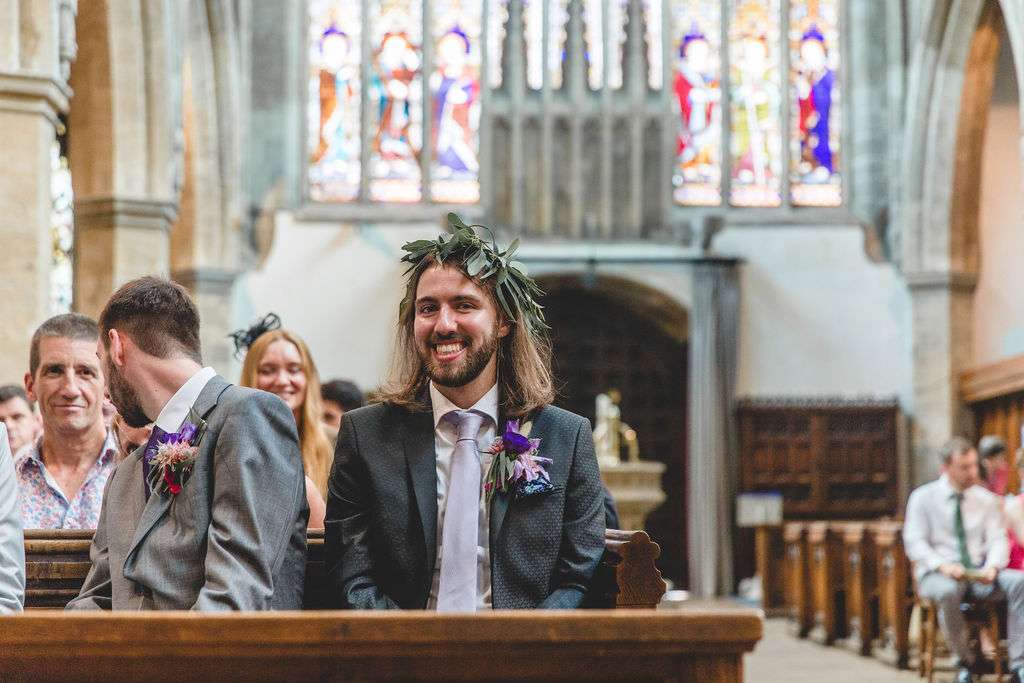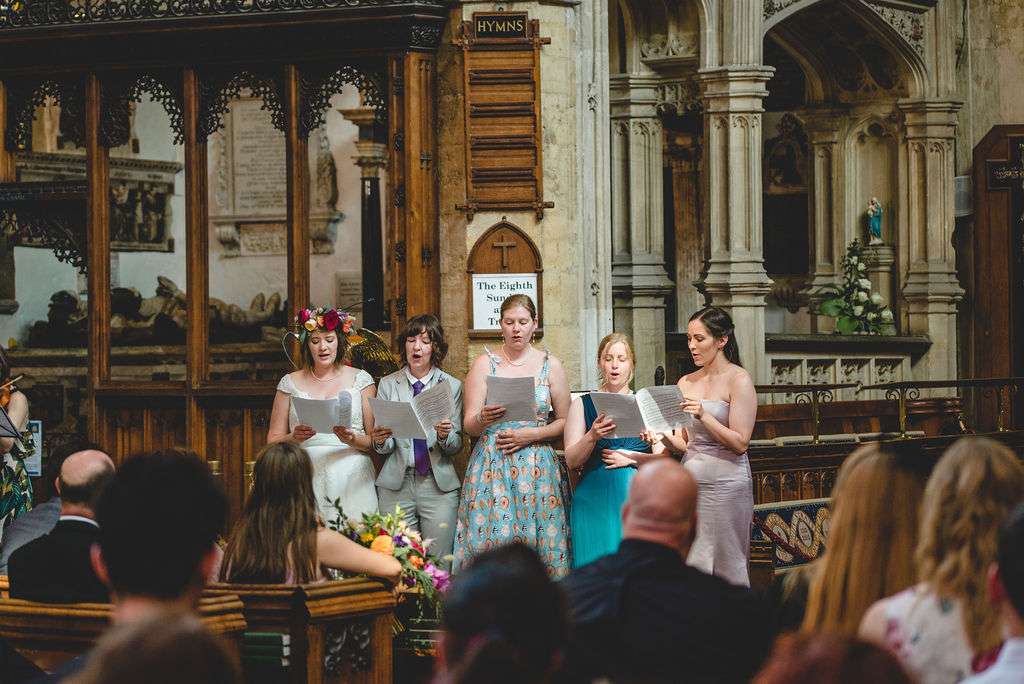 As Heidi is a member of the choir at the church, she was delighted to be able to sing in a small choir during the ceremony. Heidi walked down the aisle with both her parents, to a friend's instrumental version of A Waltz for a Night from Heidi's favourite movie about fated love—Before Sunset. One of Heidi's oldest friends few over to preach a sermon, and several friends sang a special arrangement of the Marriage Blessing from The Tempest when Heidi and Louis walked back down the aisle.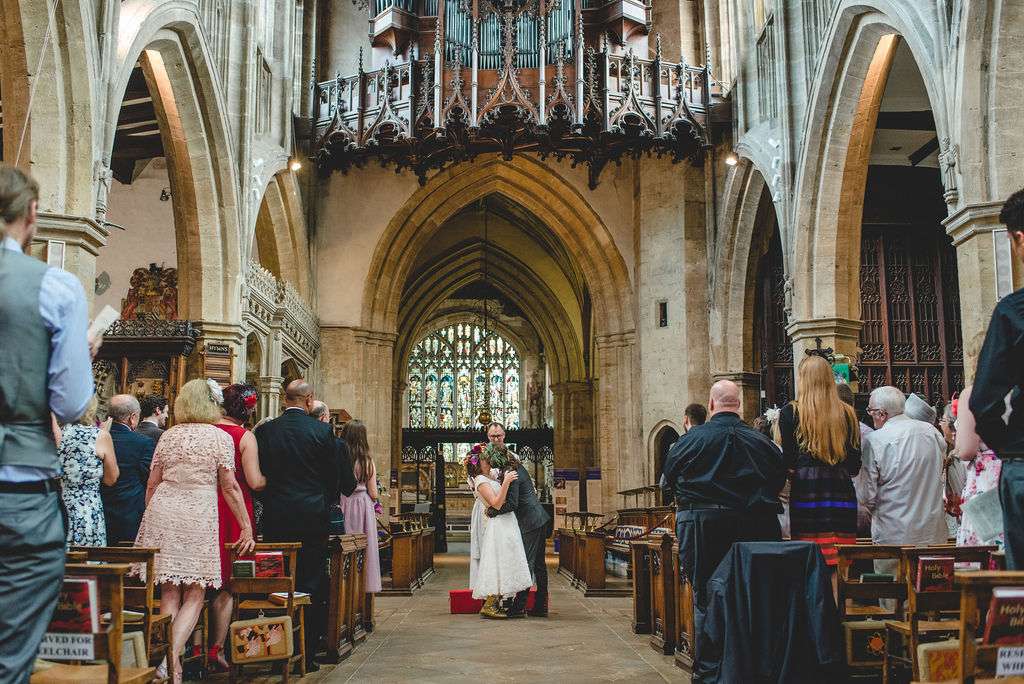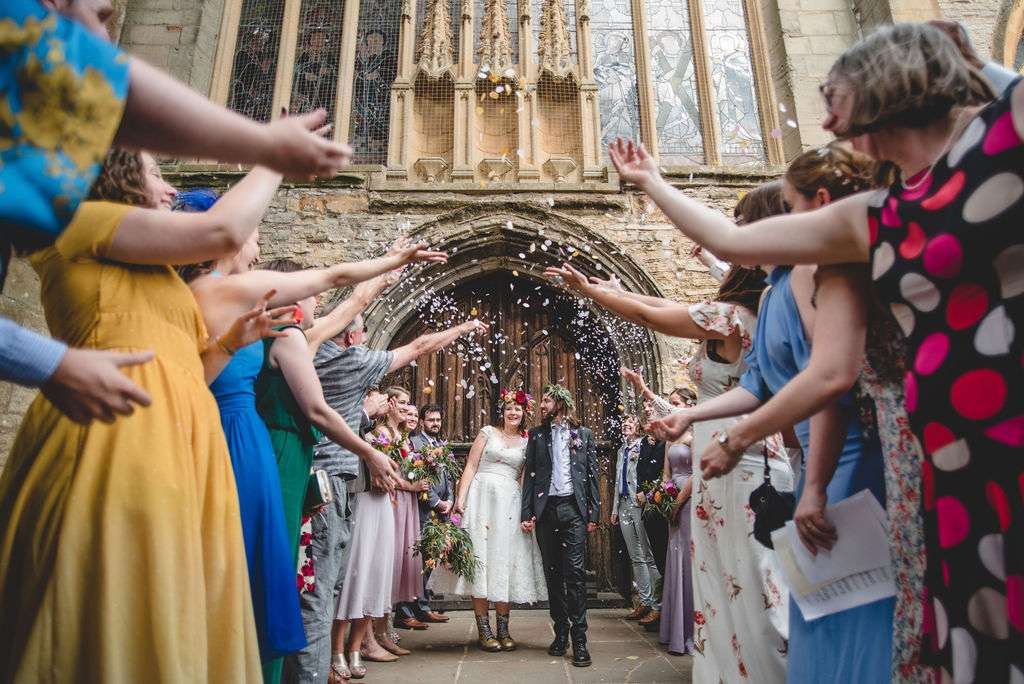 Afterwards, the couple and their guests piled into a private room at the Dirty Duck, where they have spent many an hour over many a pint. "Everyone had dressed really colourfully (per invitation request) and it was a tiny room packed to the windows full of joy and beer and bright, shiny faces. There is something so magical about getting to "own" these venues so special to us for a few hours. It felt like getting married in places that really felt like home."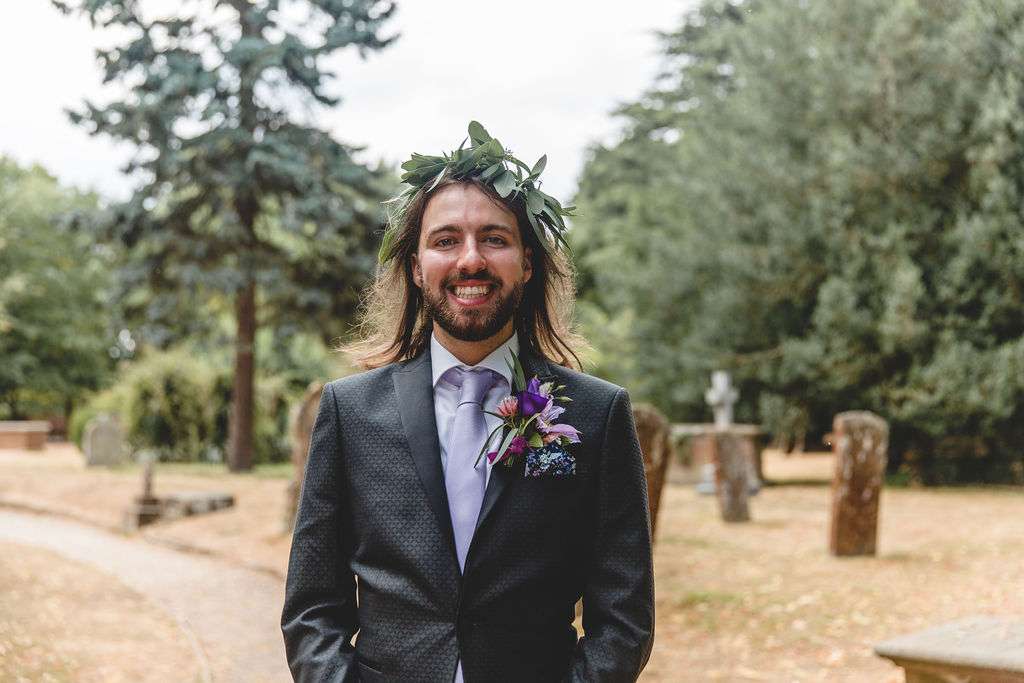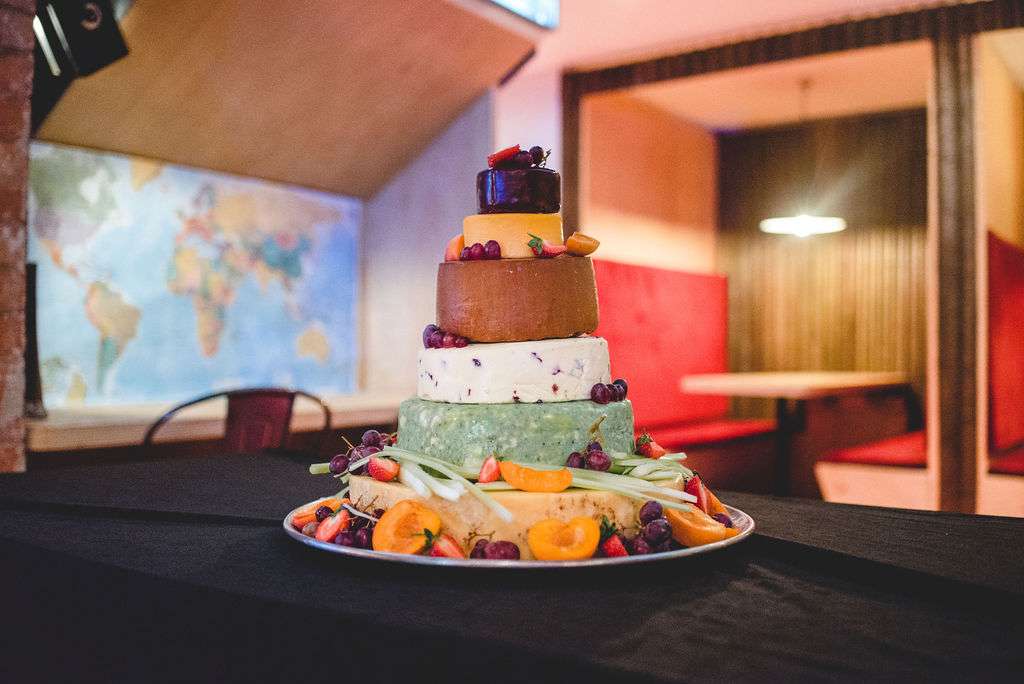 "If you don't care, don't do it," the bride concluded, with advice for future couples. "Simplify your plans and spend more time (and money) on the parts of the wedding you care about. Also, pick one day a week when you aren't allowed to talk about the wedding. It'll remind you why you're getting married."