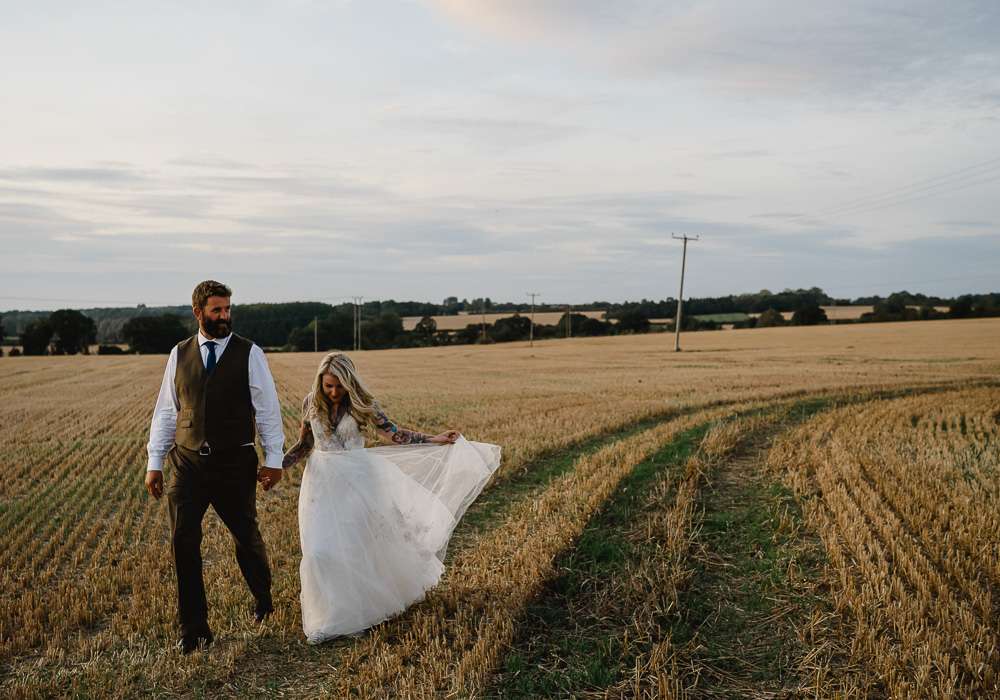 Hannah and Bob's love story is particularly sweet. "One of our mutual friends hosted a barbecue that we both went to," Hannah began. "My son (who was dressed as Jack Sparrow and behaving like a pirate!) took a shine to Bob and spend most of the day playing with him, leaping on him and calling him 'Mr Poopypants'. I couldn't help but fall for the handsome giant who clicked so well with the most important person in my life!"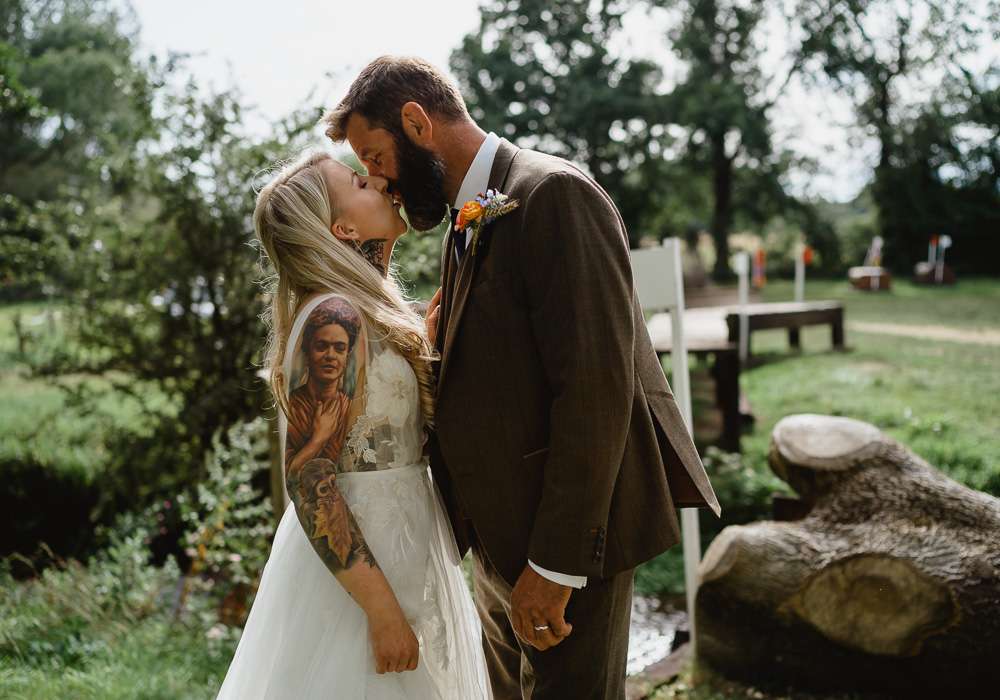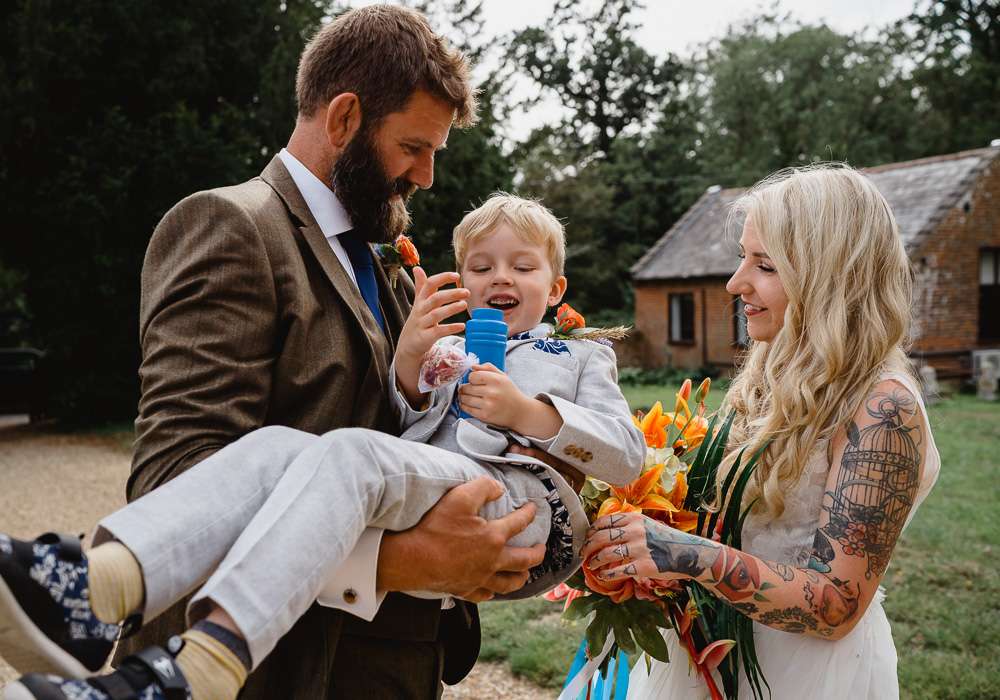 When it came to planning their August wedding, they combined both of their interests – Bob is a farmer and Hannah, an artist, so the order of the day was for colourful, hand-crafted decor within a gorgeous farm setting.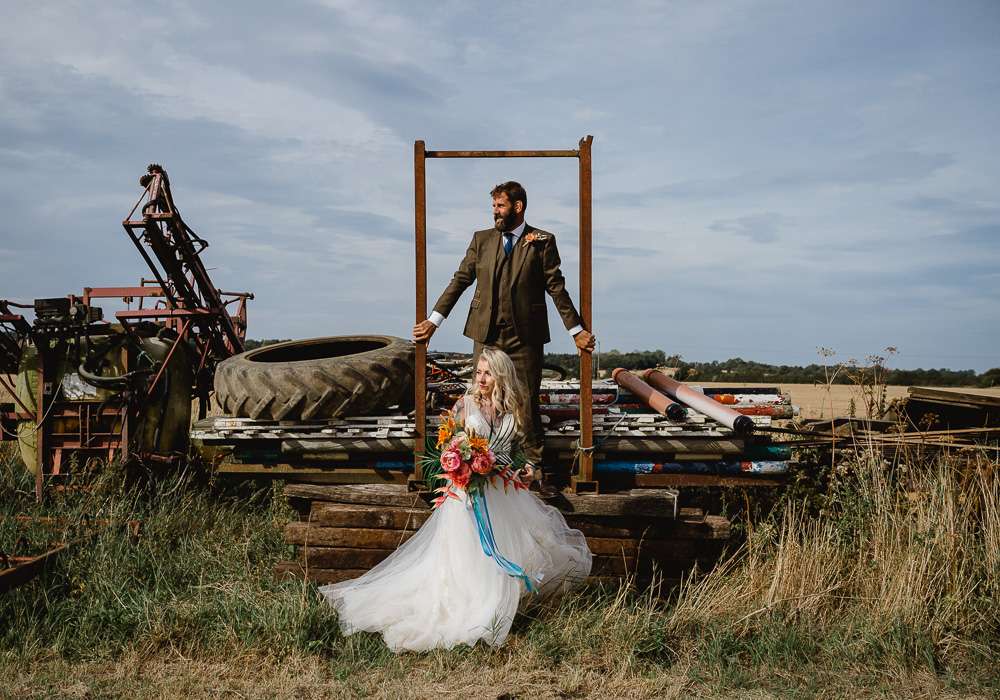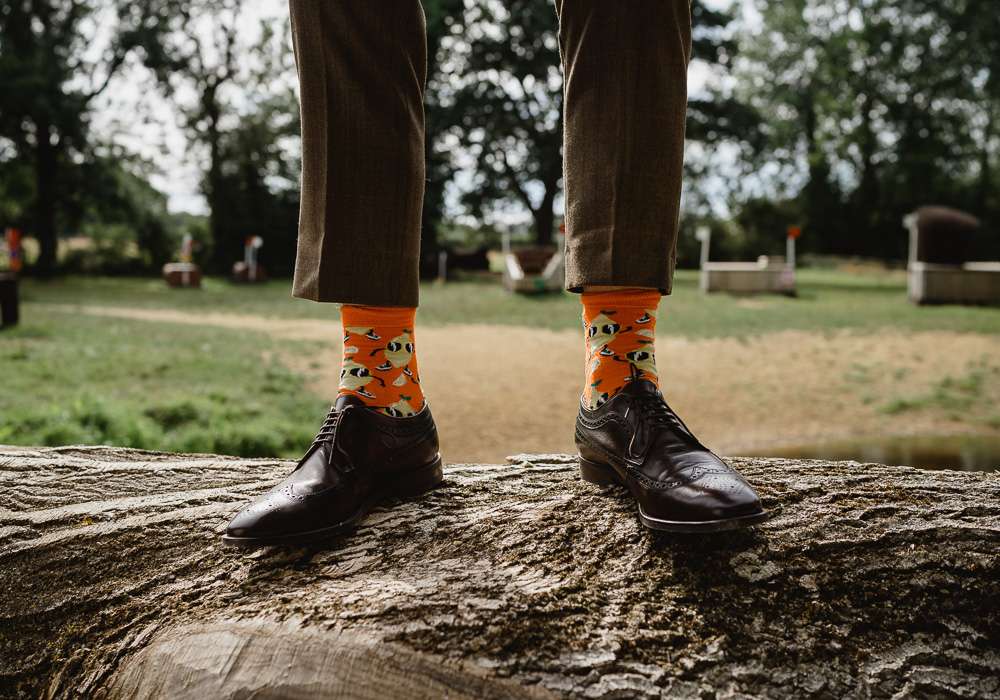 They were married in an intimate ceremony at Sparham Church in Norfolk, and then onto a reception in their own garden. "Every other wedding that I've been to had a lot of stucture," continued Hannah, "which didn't really suit us. We had no specific structure to the reception, no table seating plan, no planned first dance (although we ended having an accidental one!) and nothing else that felt too formal or forced."
They had food trucks instead of a sit down meal, and entertainment was provided in the form of bouncy castle, blow-up sumo wrestling and falconry from a local company.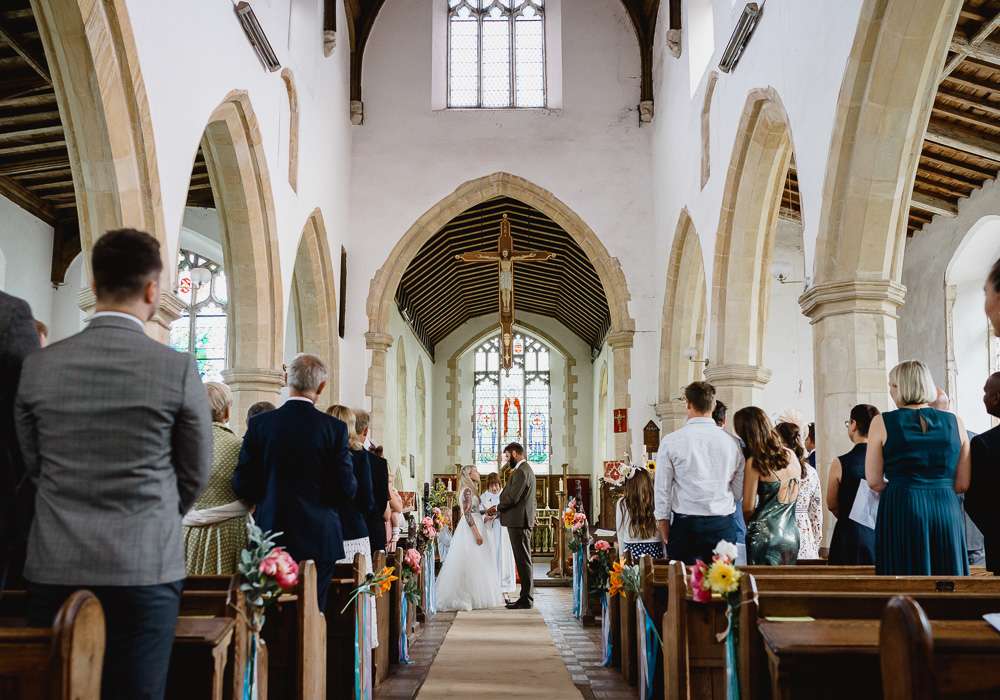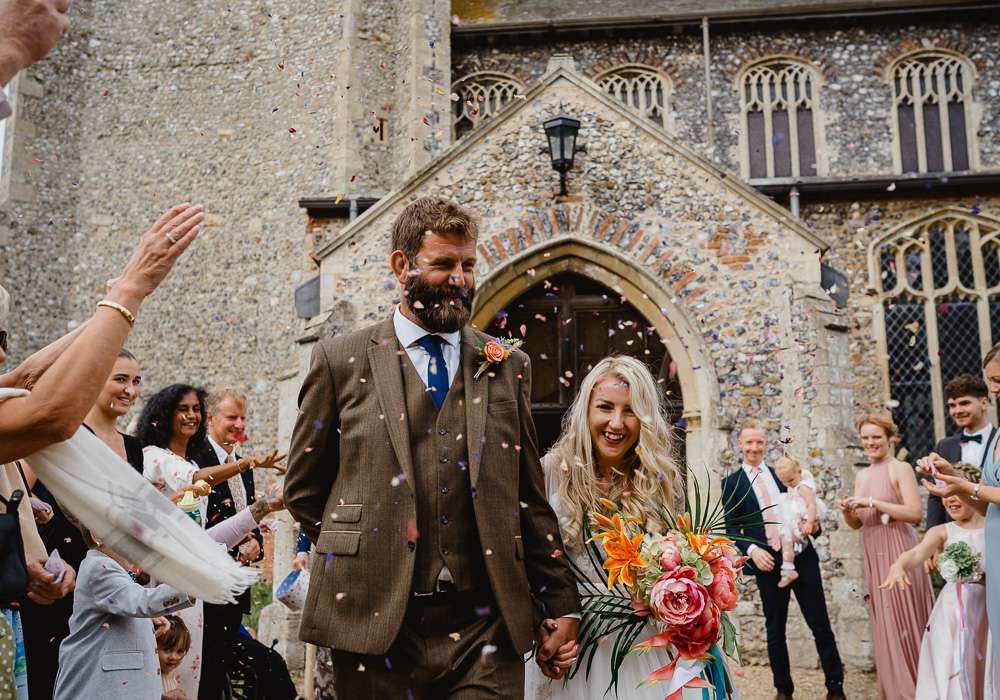 They got stuck in with DIY to add personal touches. Bob made the cake stand, table centrepieces and the ring box for the ceremony out of fallen trees from the farm. Hannah put together floral arrangements, various signs to help people find their way, and a rough order of the day so people knew when the food was coming.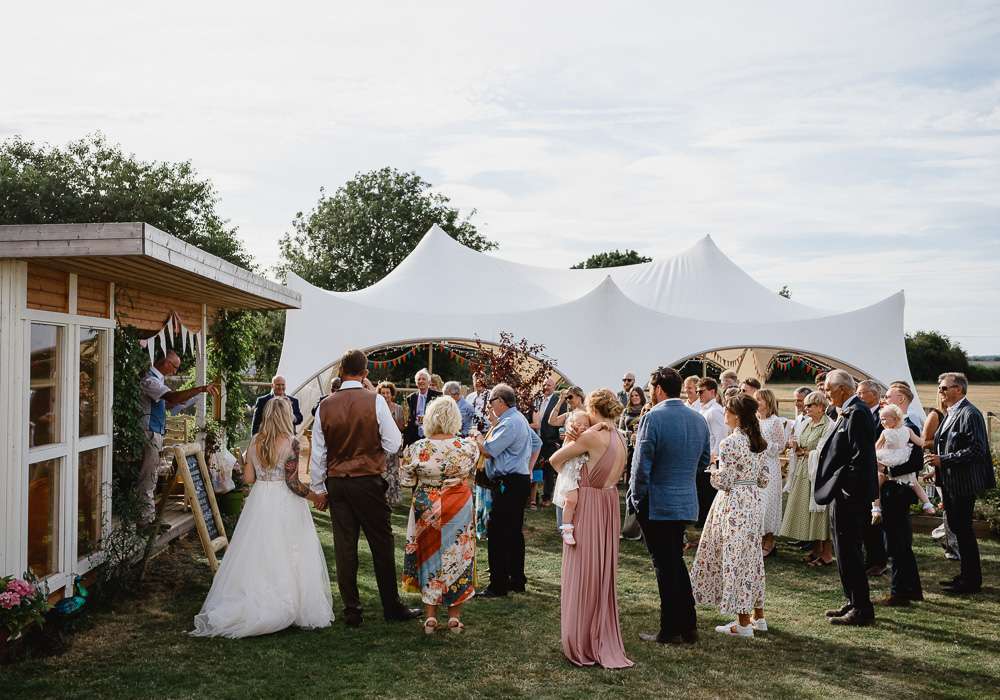 "I also spent weeks collecting petals from the roses in our garden to dry for our confetti," she laughed. "I wish I'd known beforehand that you can buy dried flower petals really cheaply online!"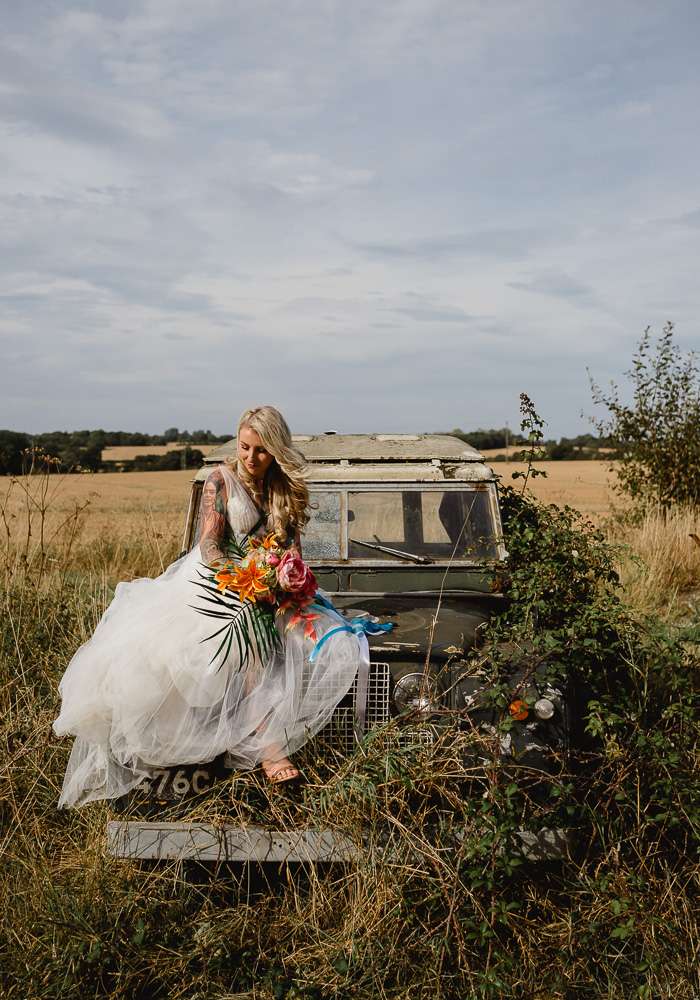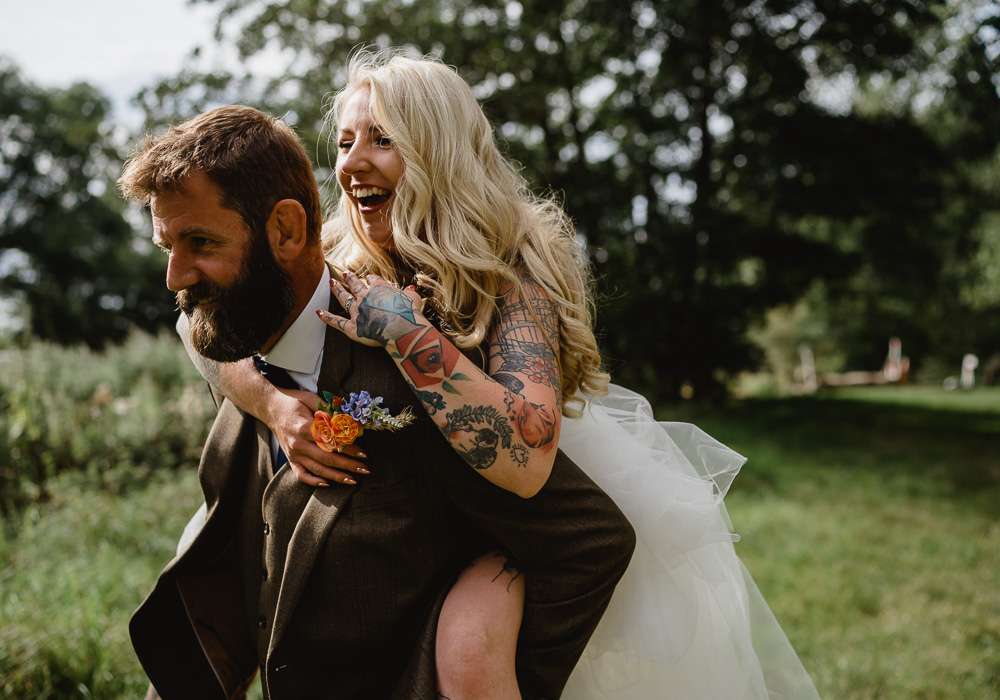 "Rock and Roll Bride magazine was a lifesaver for me," Hannah concluded. "I spent the first few weeks of wedding planning feeling awful and anxious about all these traditions we had to do, what type of dress I should have and what food etc based on the very limited options displayed in other magazines. When I found your December issue in 2018, it was like a weight was lifted! Seeing so many couples doing such unique days gave me far more confidence to focus on what suited us!"