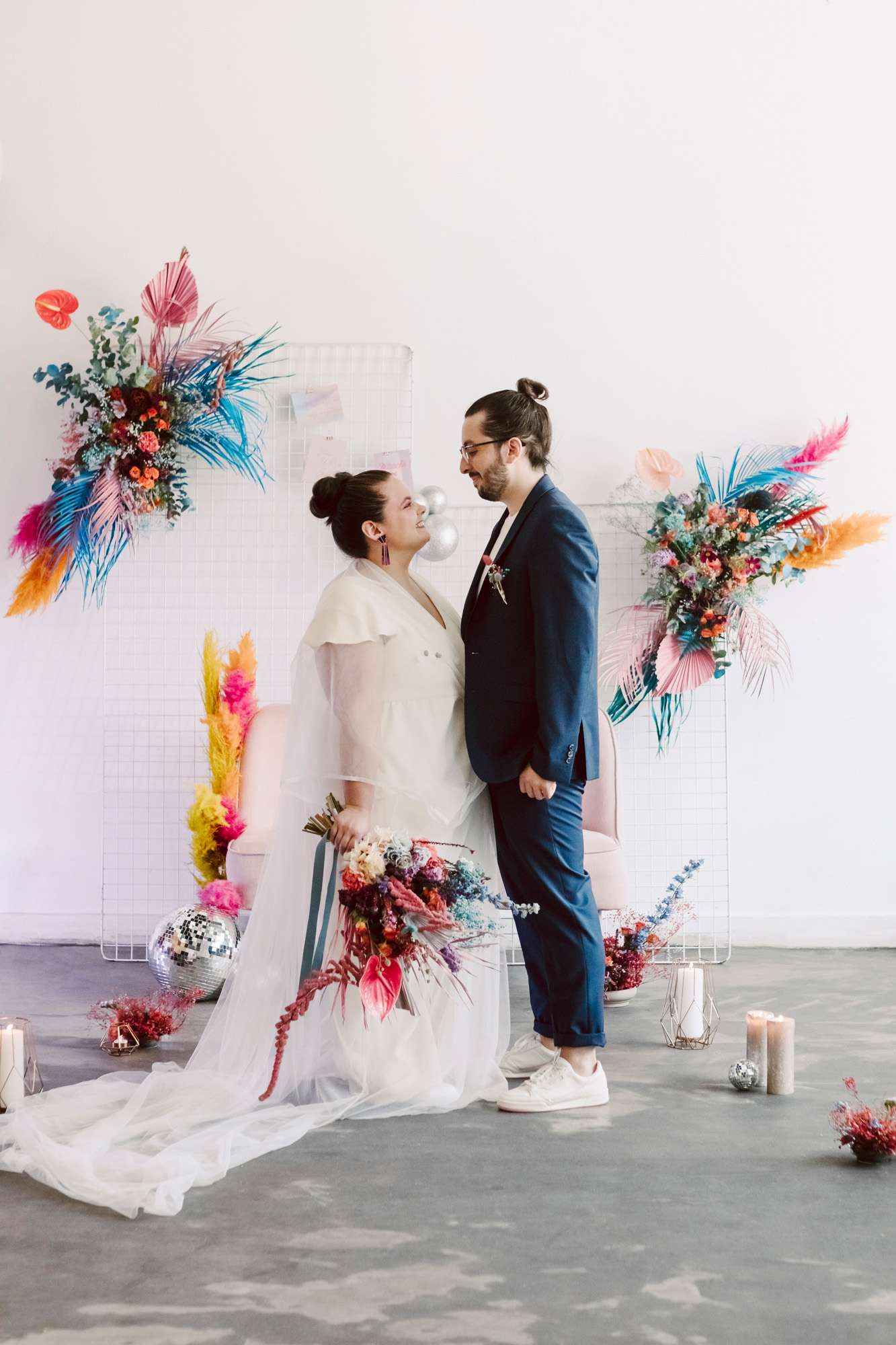 If you've been following Rock n Roll Bride for all of five minutes, you'll know that we LOVE all the colourful, rainbow vibes. So, when we laid eyes on this shoot, conceptualised and created by Camille Homsy of Paillettes & Chantilly, we knew we had to share them!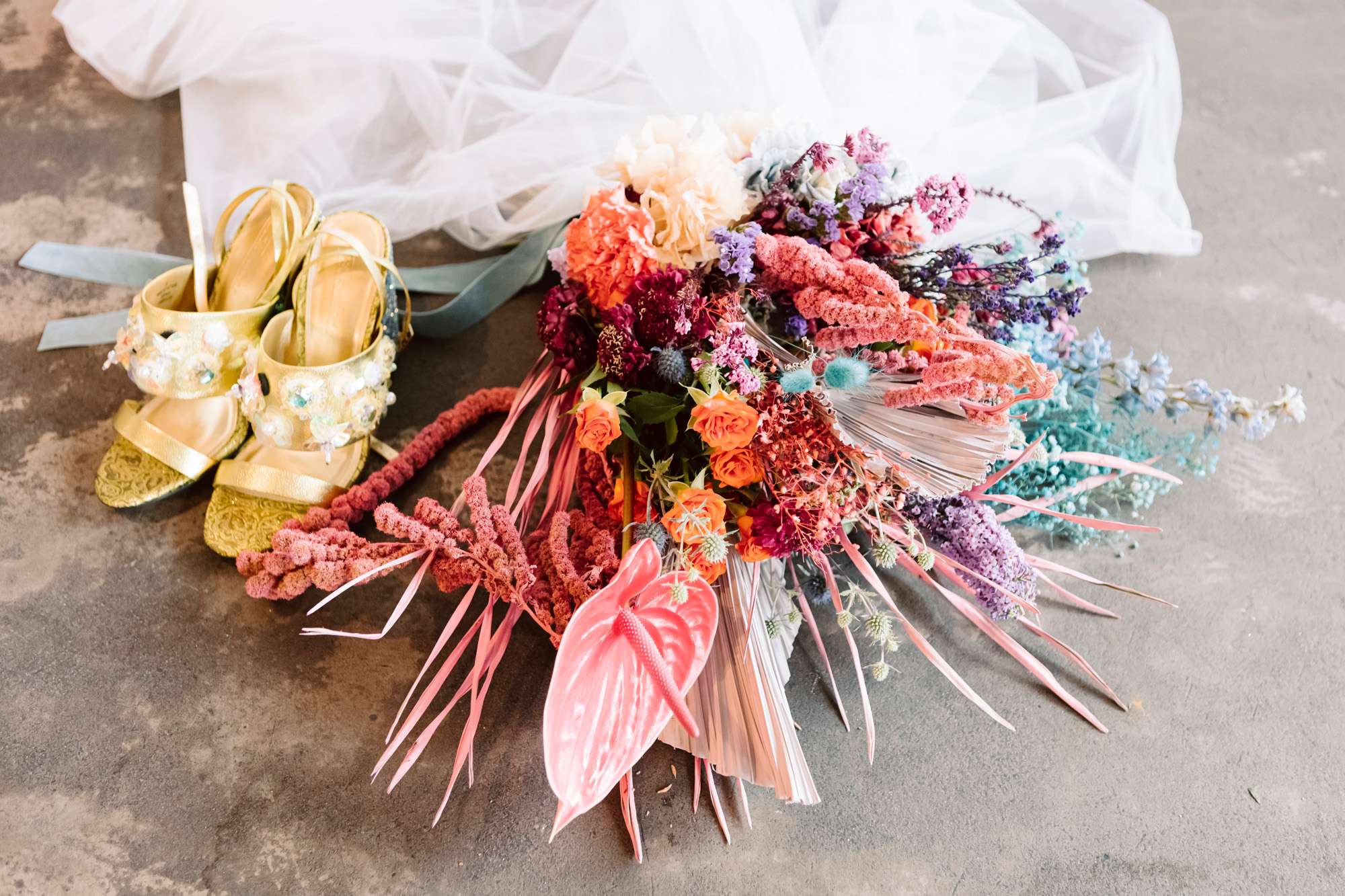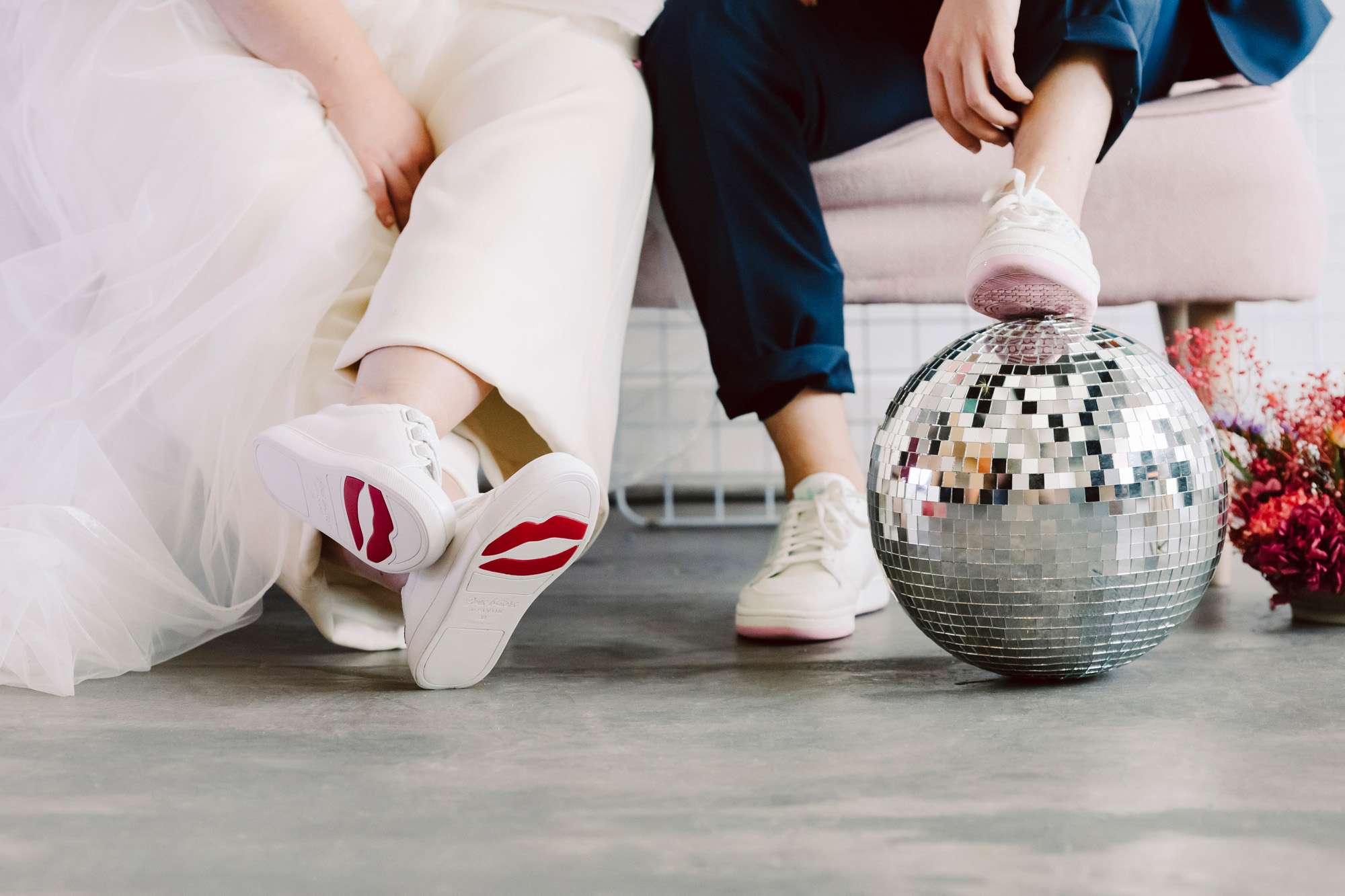 "I wanted to organise an editorial shoot which would be fun and quirky: the meeting between boho and disco", she wrote. "The meeting of bright and pop colours and natural materials For me it was also essential to shoot a REAL couple. One of my couple who had to postpone their wedding to next year were our models."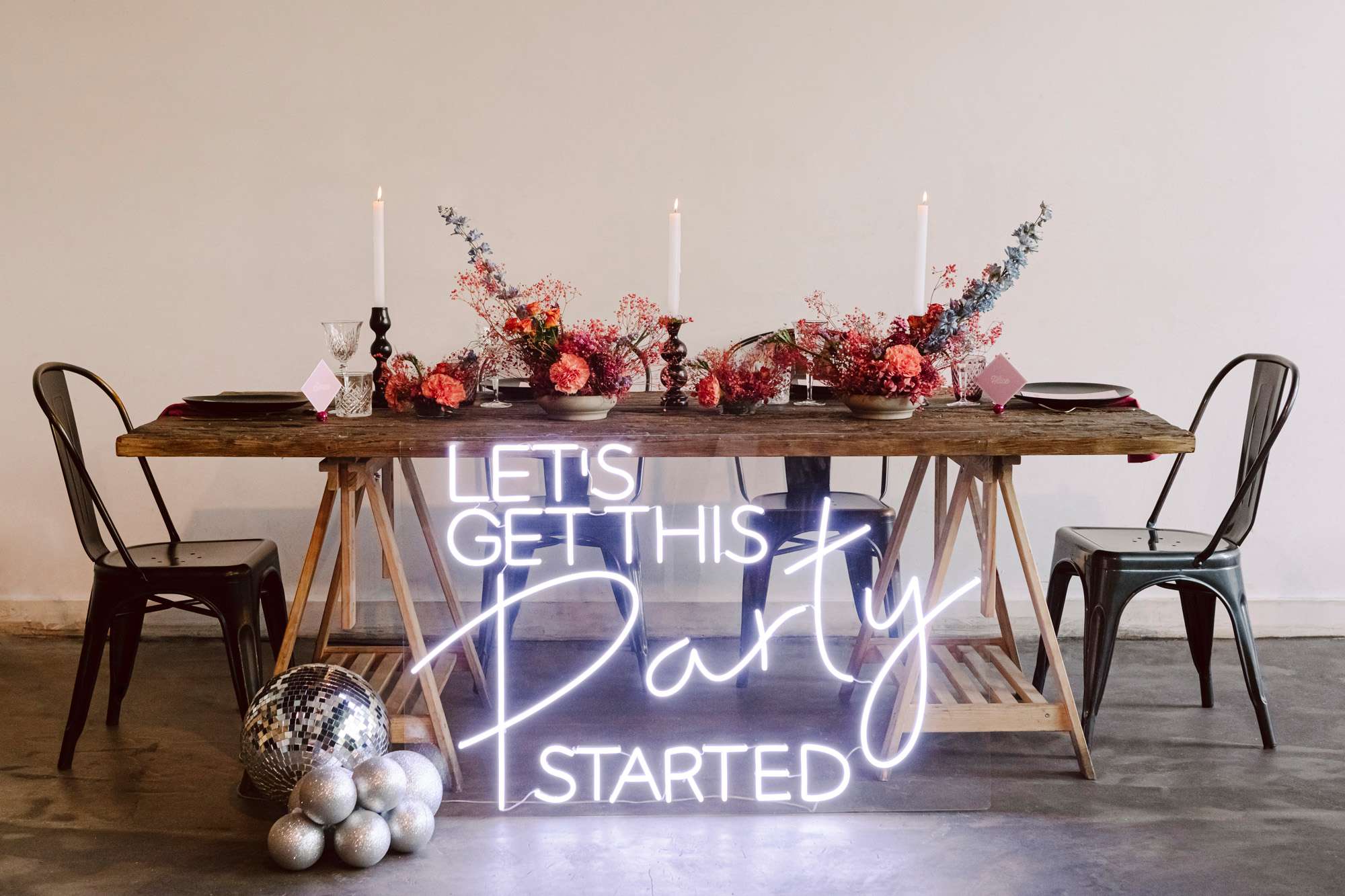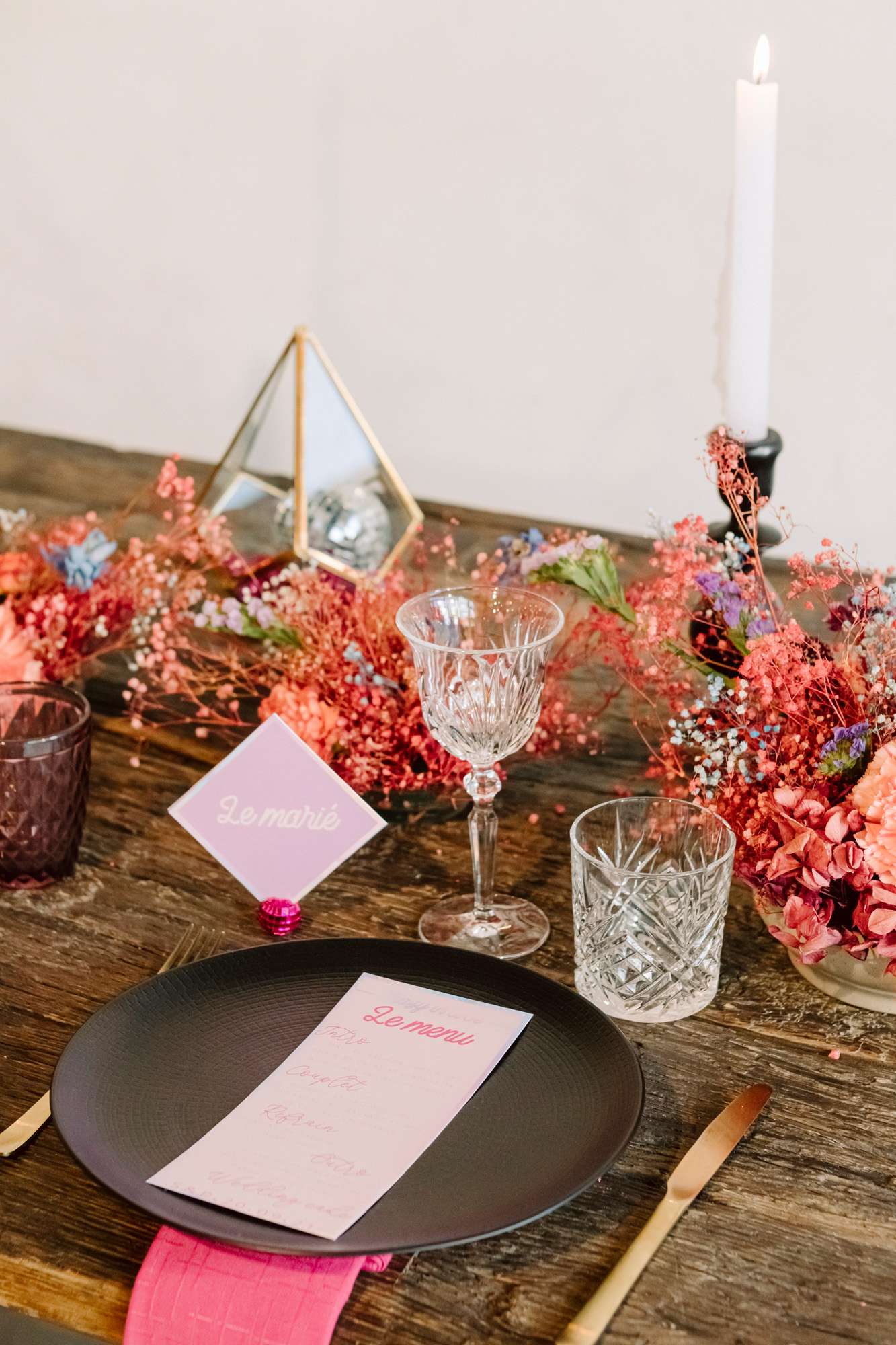 EssPace, a co-working space in Paris was the perfect location for the shoot, with its clean white and open space which they could add pops of colour to.
"We planned the day for the married couple to be like a real wedding. They got ready separately, they saw each other for the first time, we performed a ceremony, they drank champagne, took couples pictures and cut the cake."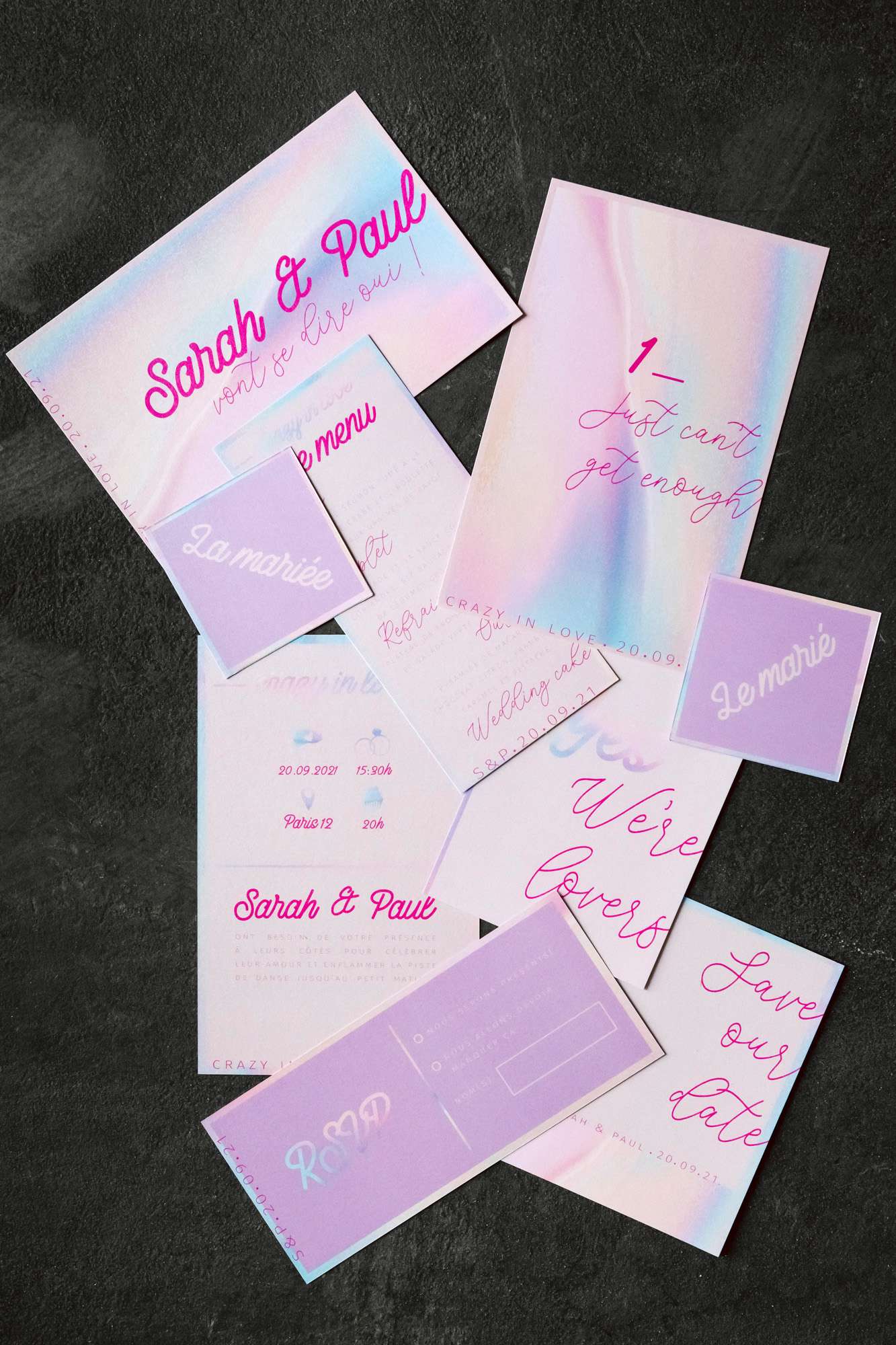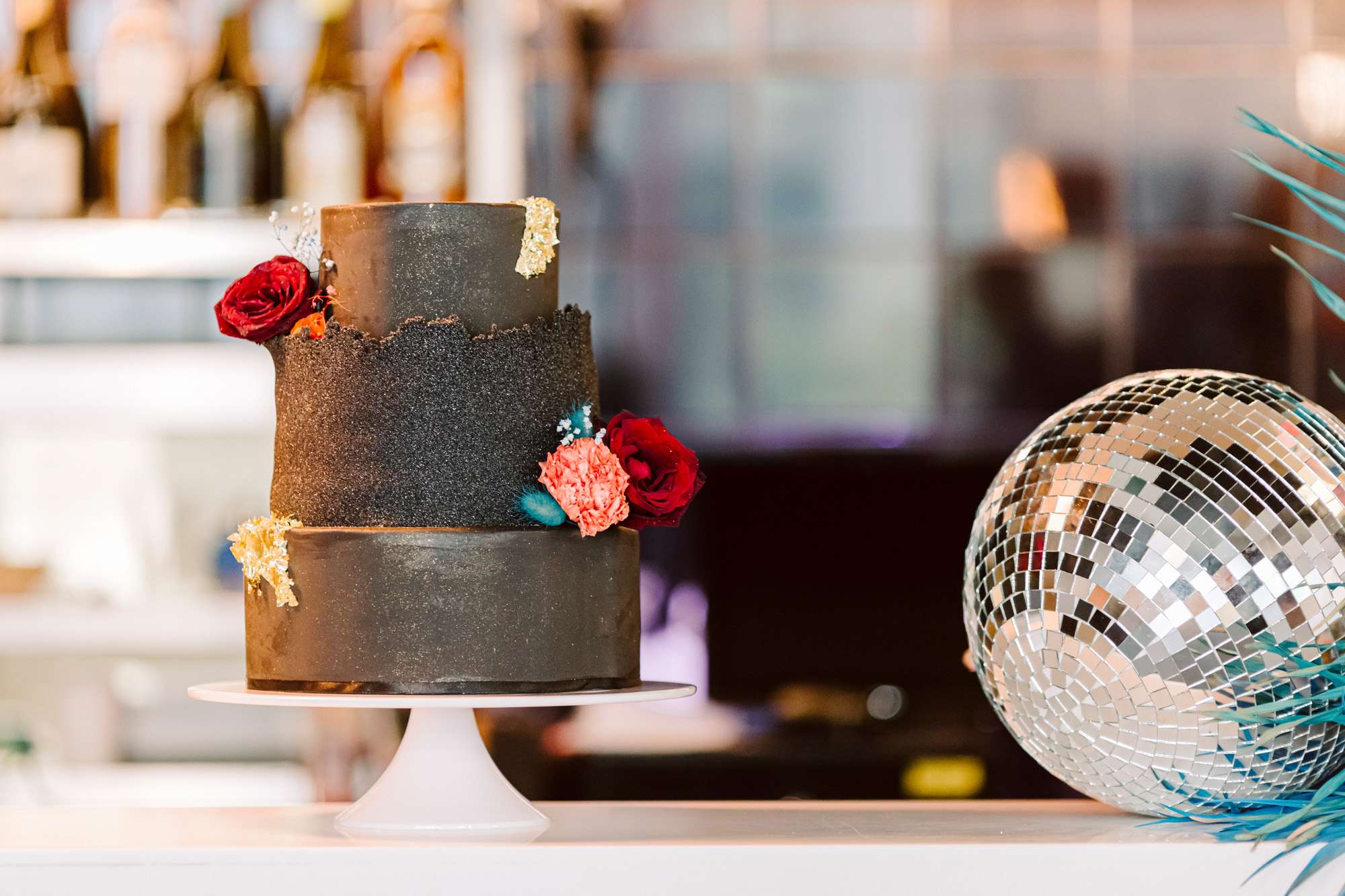 "When I look at these photos I see the joy, bright colours and the feeling that we can enjoy life again. I hope the readers of Rock n Roll Bride can see that too."