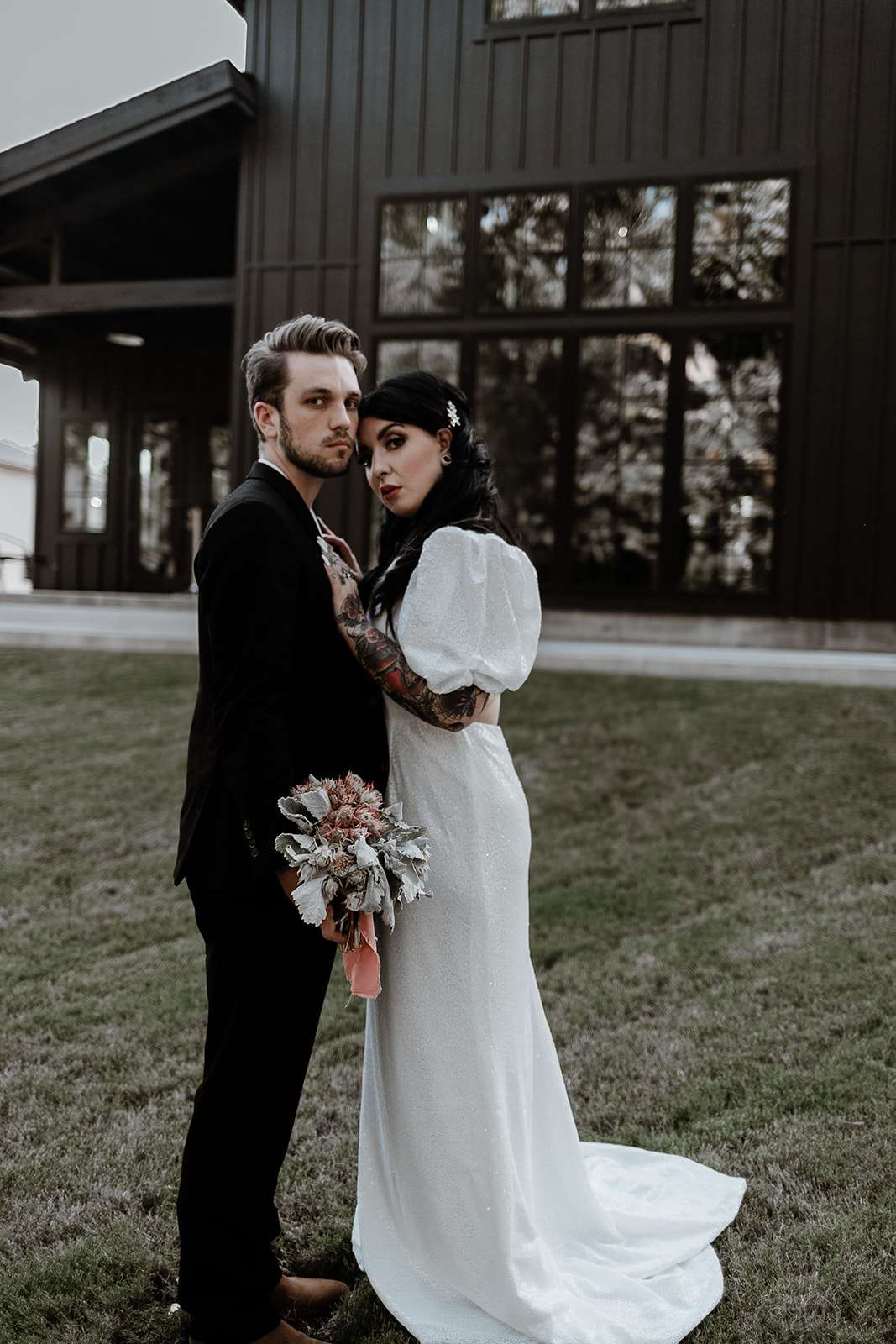 The pandemic has thrown couples planning their weddings into a tailspin this year and while it's certainly been anything but smooth sailing, we have been LOVING seeing how you're all adapting your plans.
This year has certainly made many engaged folks feel like running away from it all and eloping instead, and we are honestly SO here for that! After all, isn't having an alternative wedding all about creating a day for you anyway? If you're looking for some new ways to bring the you-factor into your I Dos, then look no further than this moody meets glam inspiration shoot.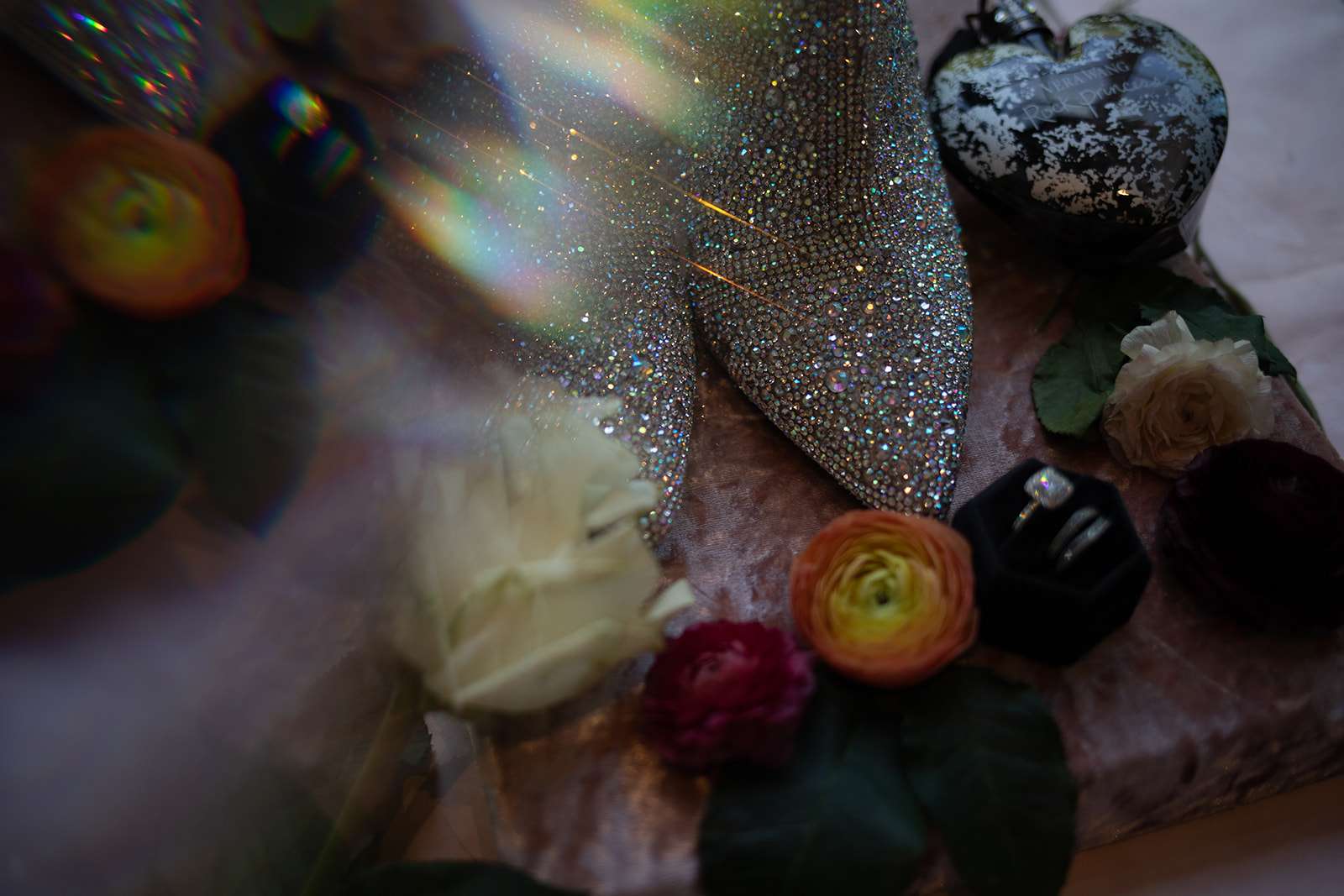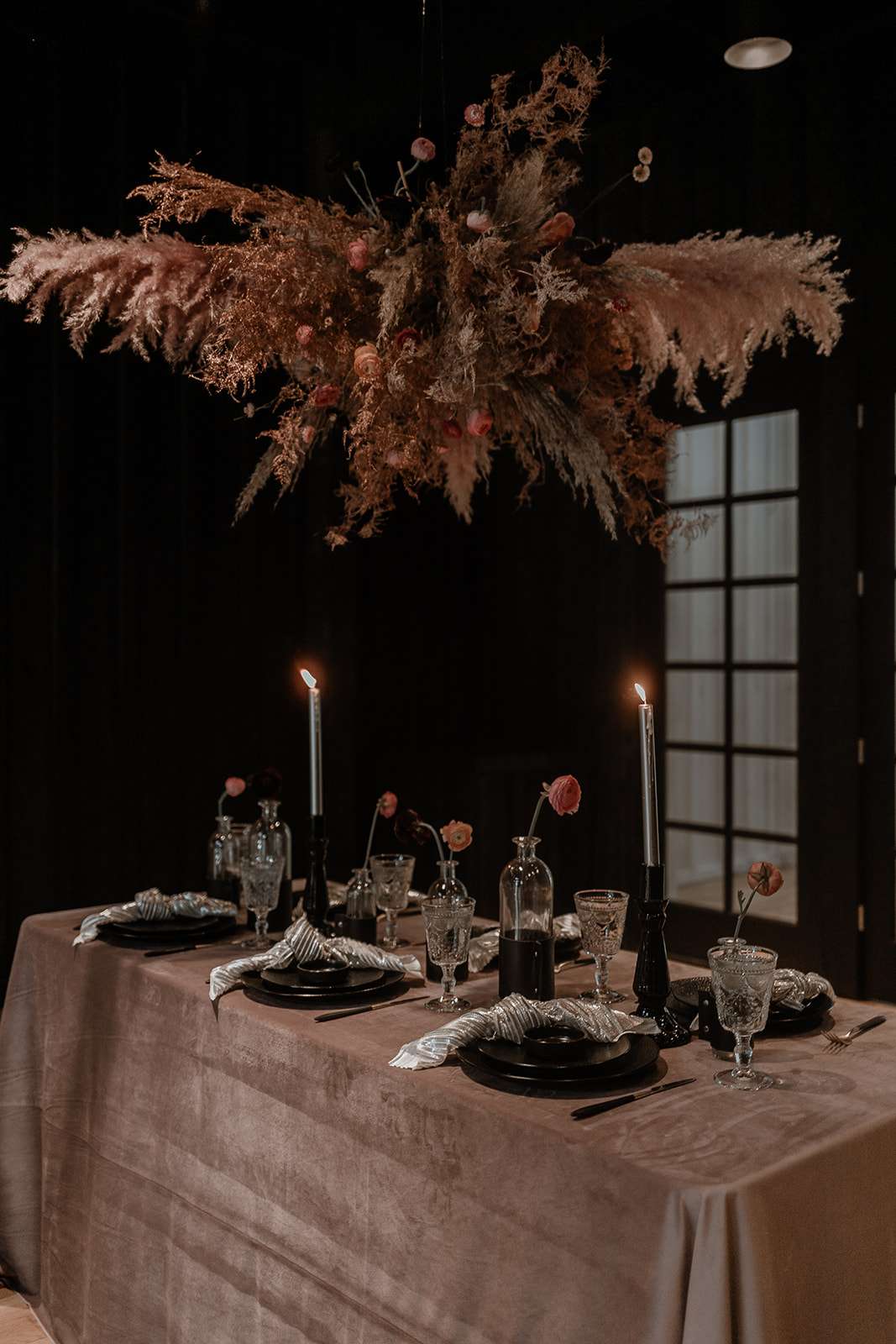 With elements such as black leather wrapped vases, metallic candles and florals dusted with a coat of glitter, this shoot shows how really simple elements can be personalised and made just that little bit more special.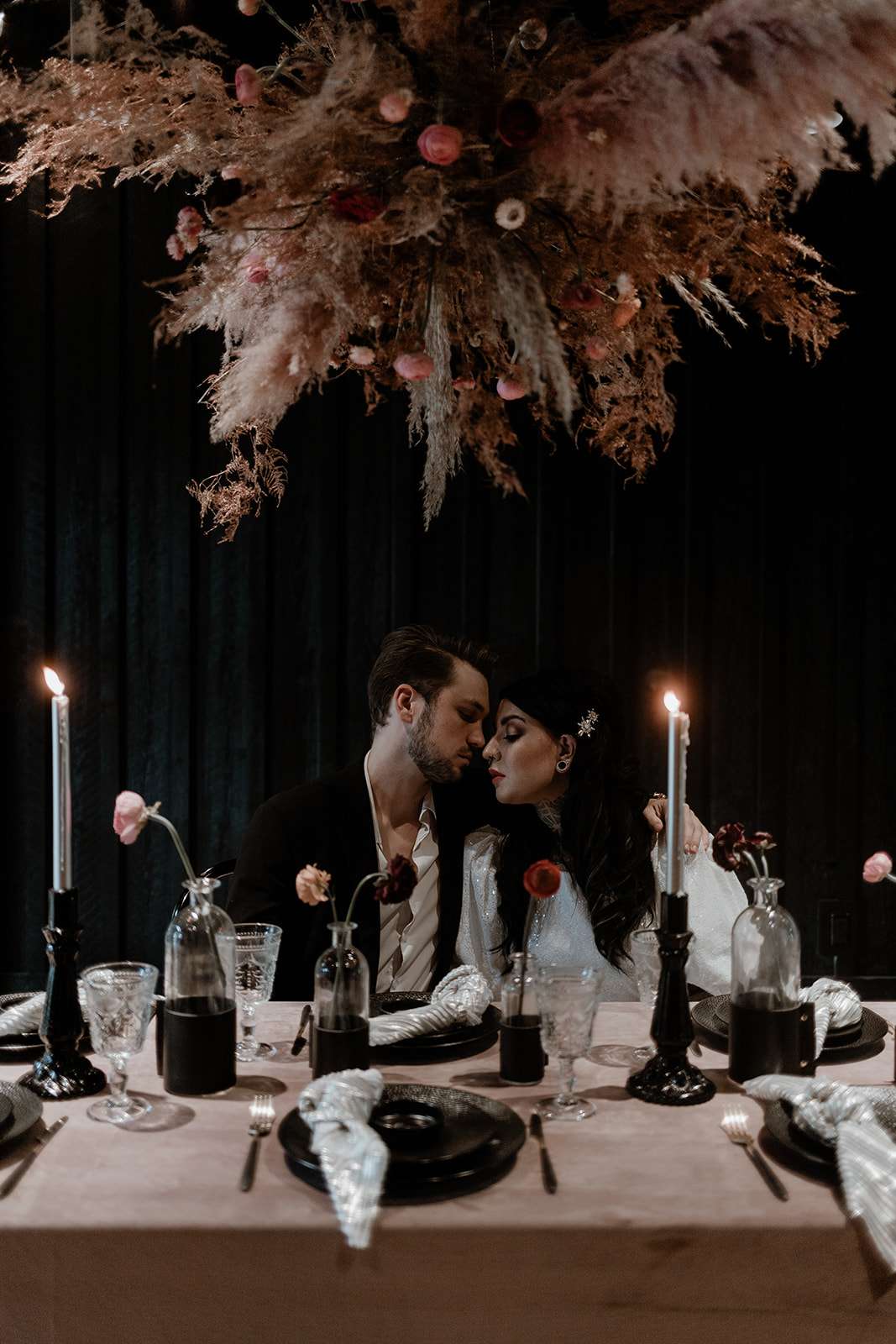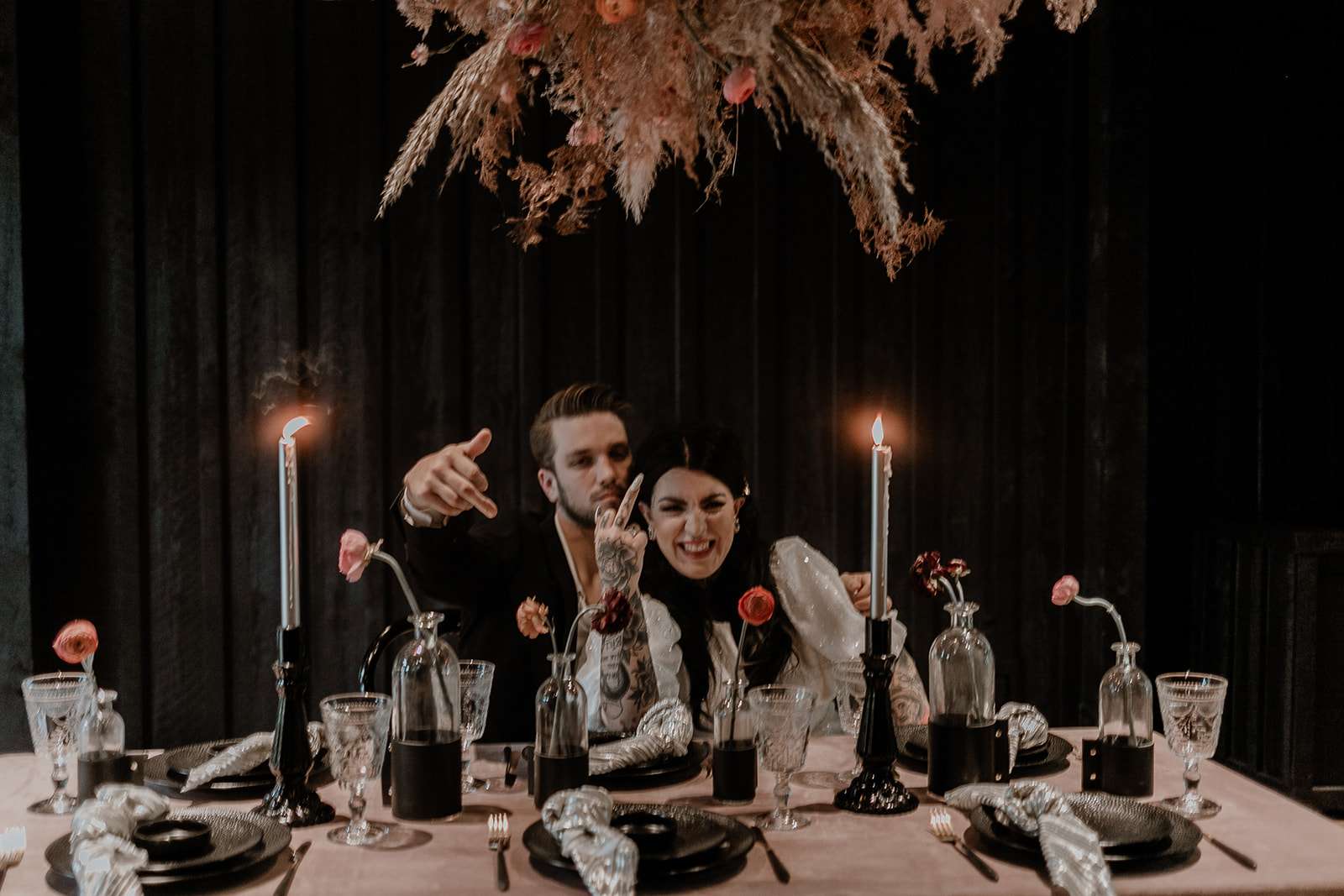 Photographer Kim Zebron of Count in Three Photos gave us the lowdown and shared how she and her team put a unique twist on many of the wedding elements that we see day in, day out. "Being based in Oklahoma, we (the vendors) wanted to reach out to other couples that don't want the 'traditional southern wedding' with our shoot. We wanted to bring big city vibes to our own little corner of beauty, in Oklahoma."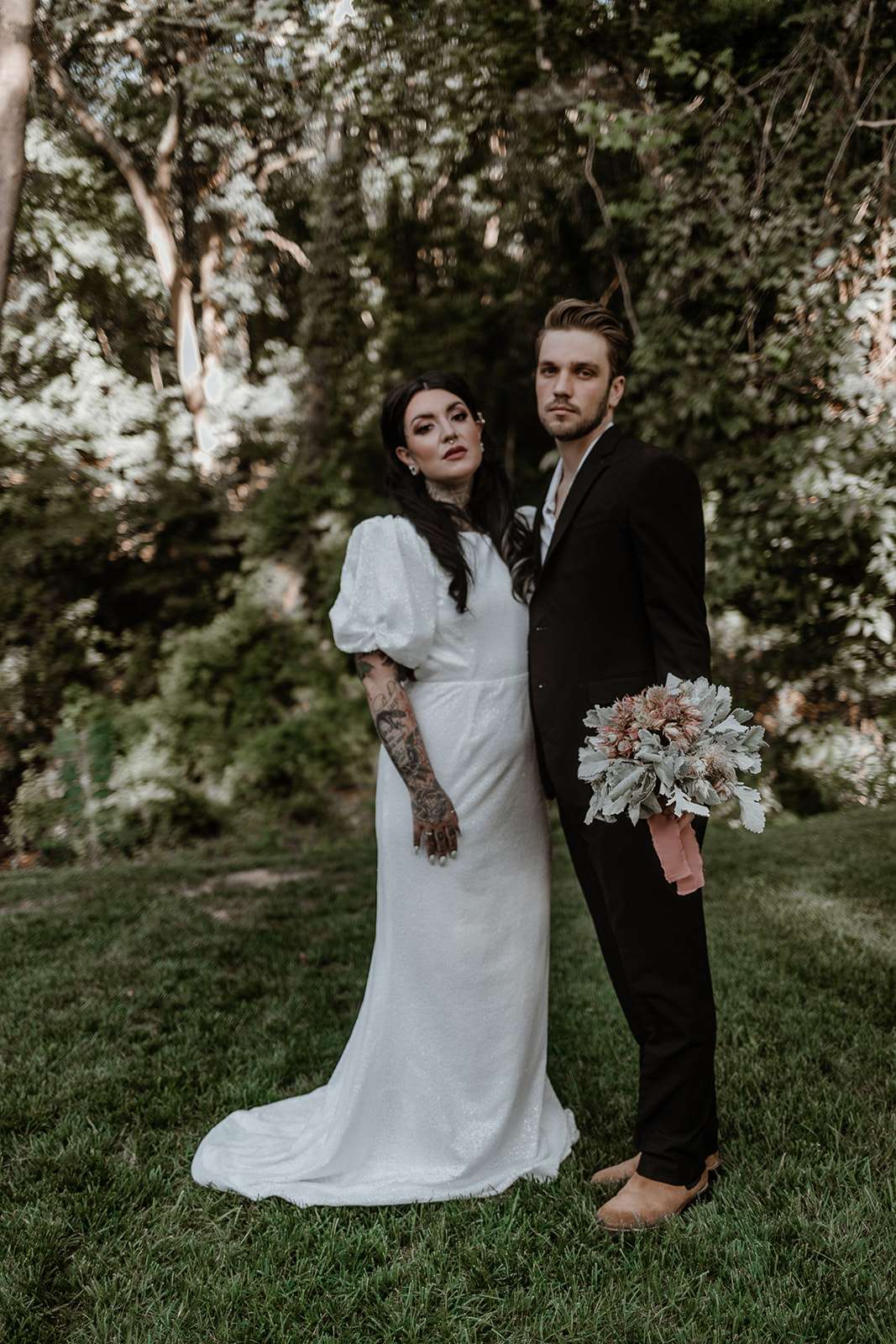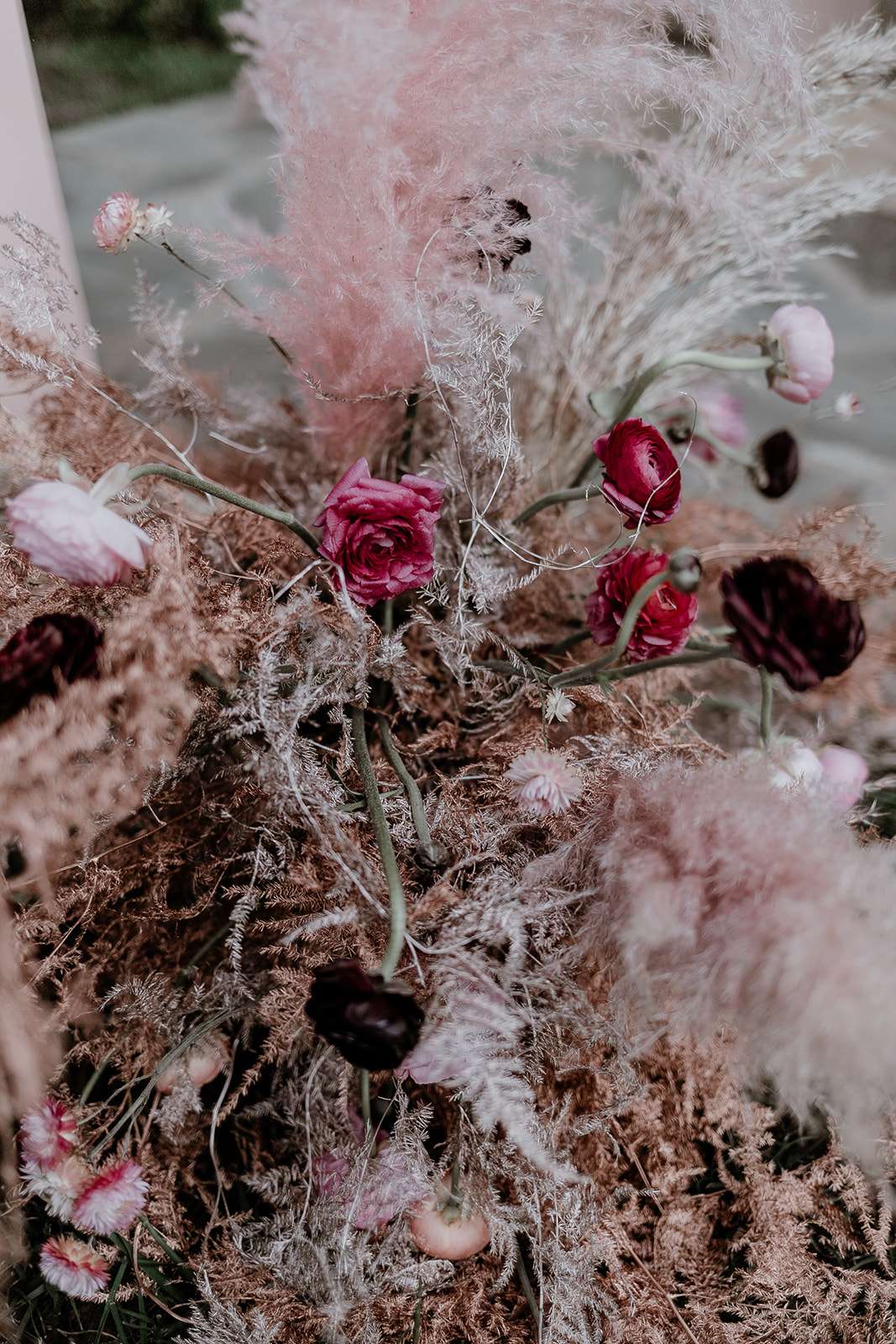 "This shoot serves as an example to show just how much you can personalise! The classic look of a black suit, with the Rock n Roll feel of leaving some buttons un-done. We chose a dress with a modern silhouette made of beautiful white sequins and the perfect puffy sleeve. All these things we are so used to seeing, but we did them with a twist."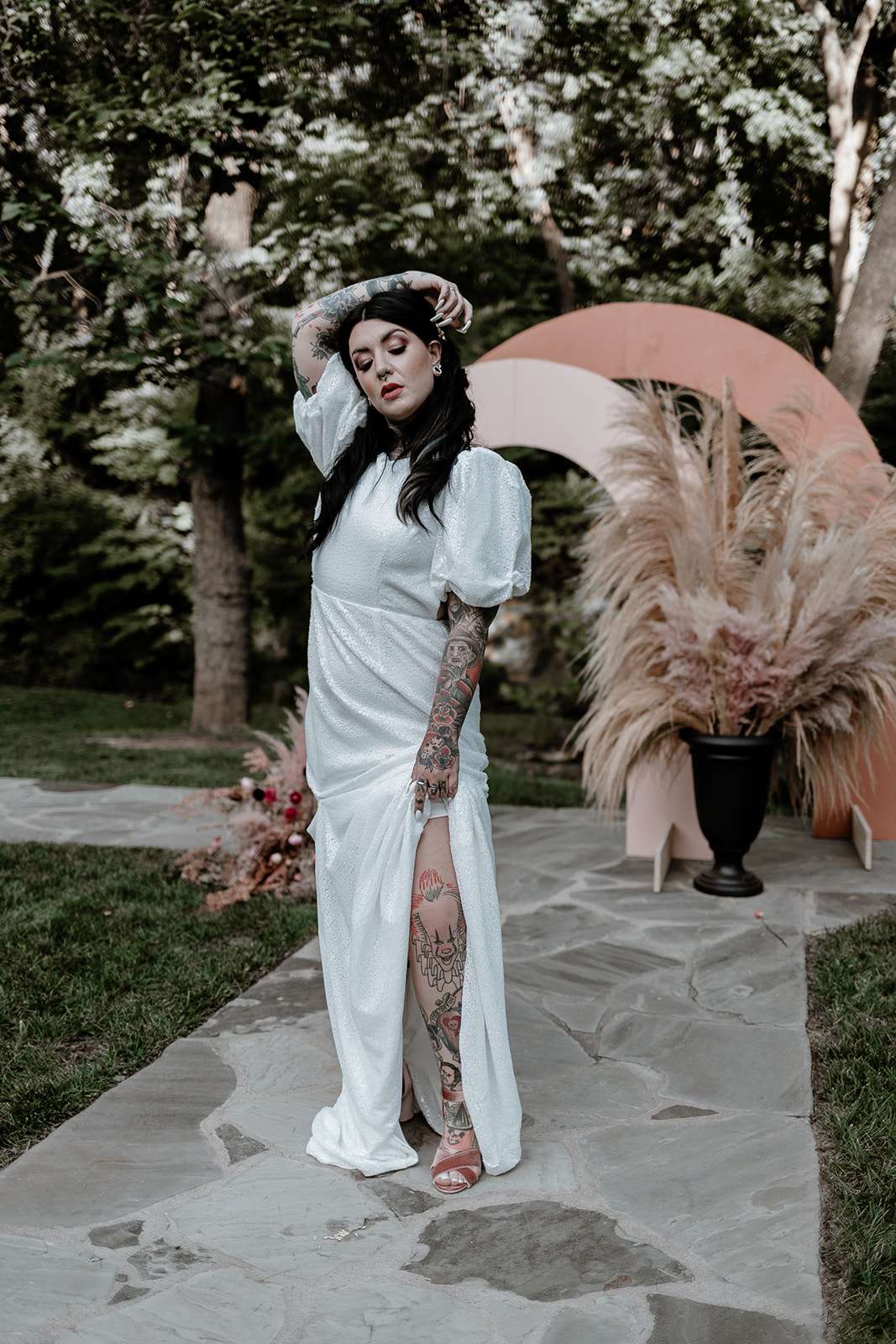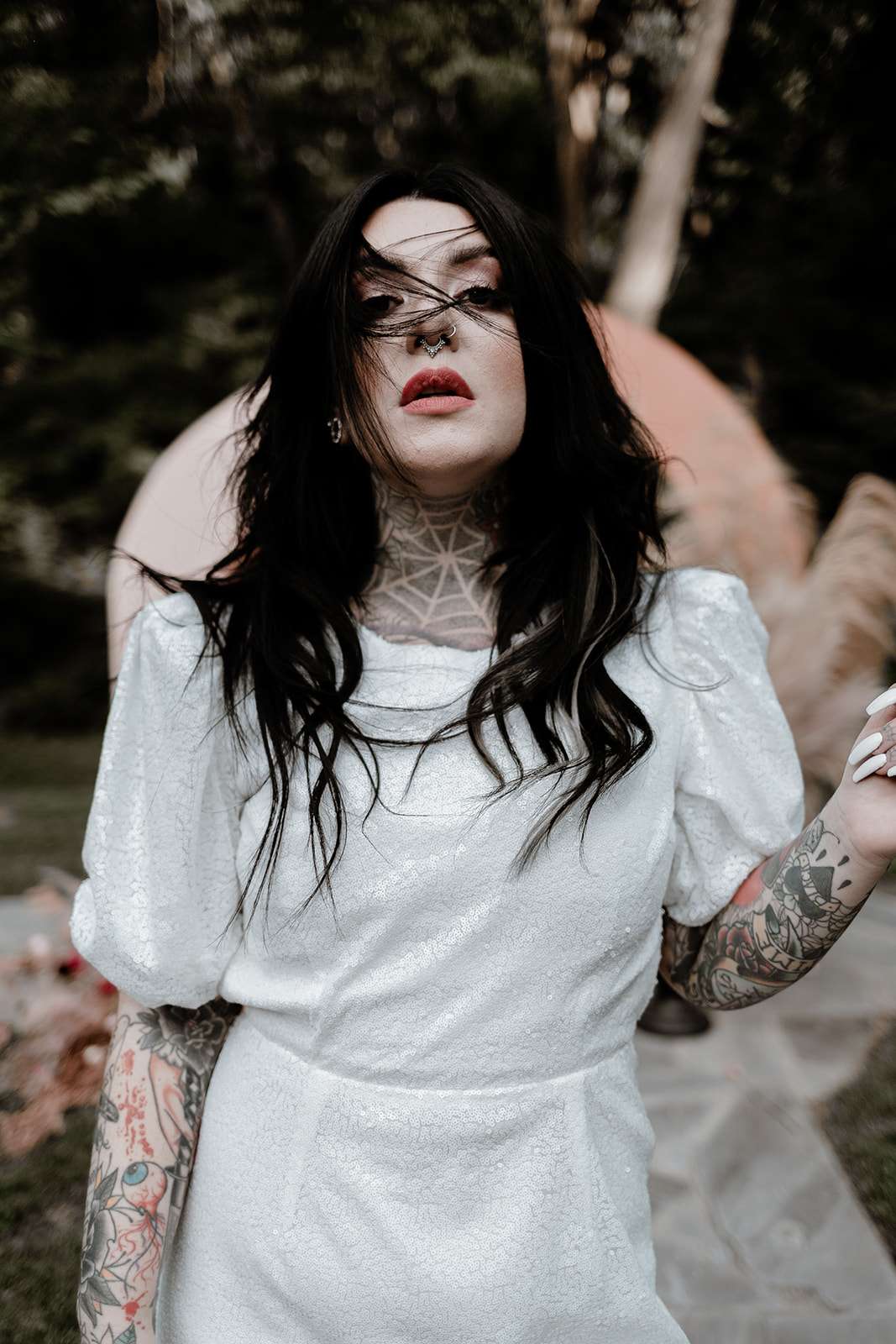 "Don't be afraid to step out of the norm", she concluded, "2020 is a year of crazy, but at the end of the day we wanted to make it a fun one! We hope that more couples push the boundaries of 'tradition' and get into their comfort zones with making their day so very them."