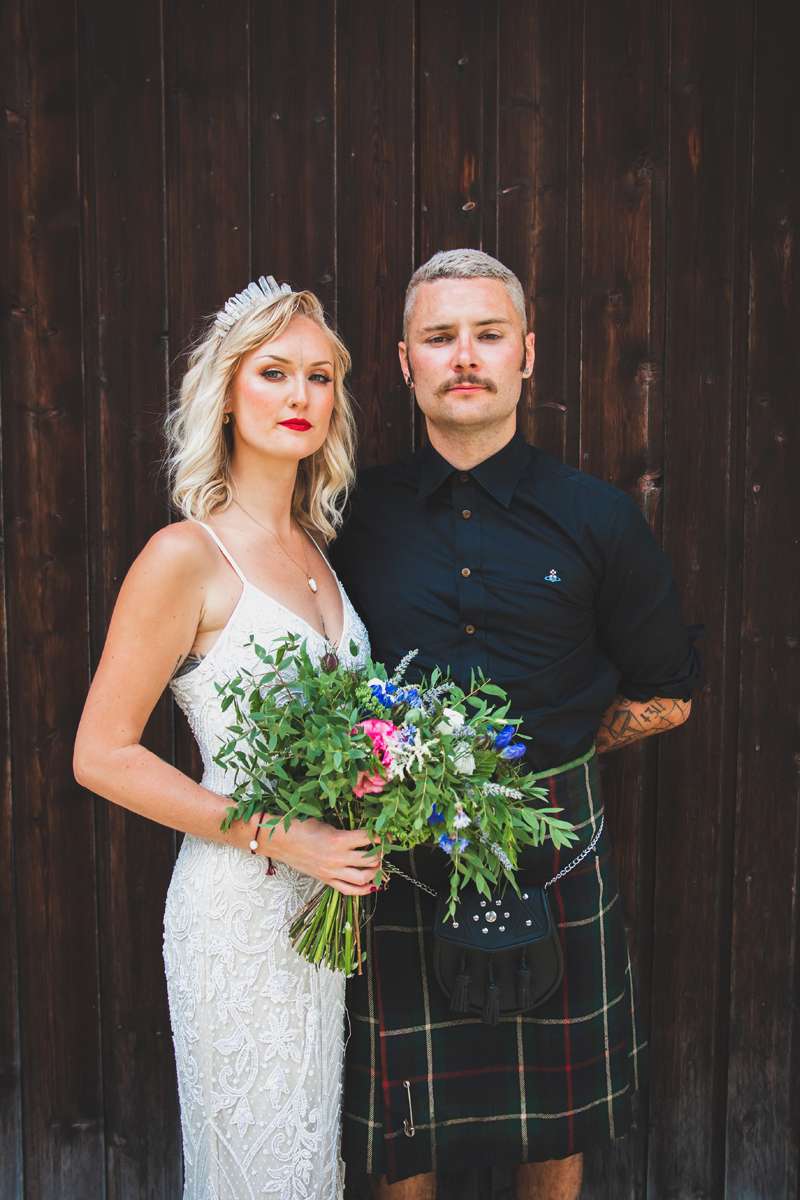 Even though they had a budget of only €3,500 and a pandemic to contend with, Demi and Eddie pulled out all the creative stops to make their July wedding the punk rock party of their dreams! Both working in the entertainment industry meant they were able to call in favours for a lot of things, their friend who owned the venue they chose gave them a great deal and the photos and video were also gifted by friends.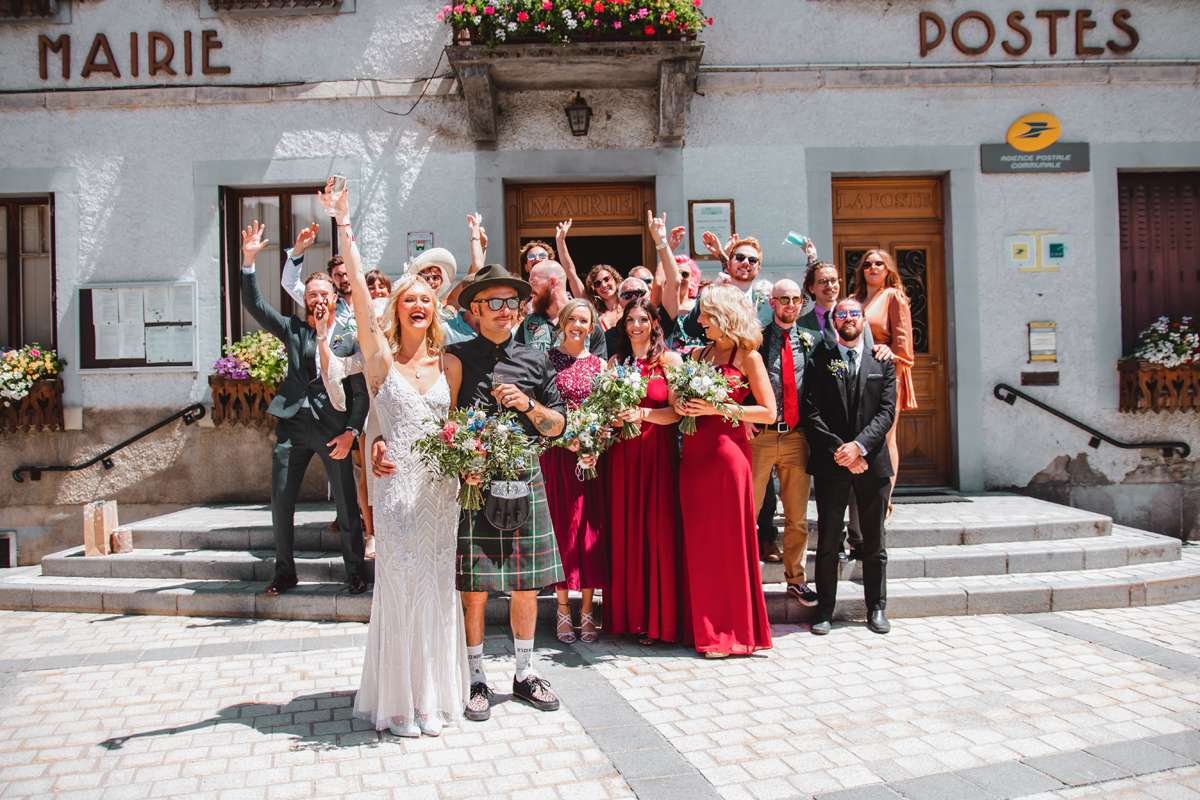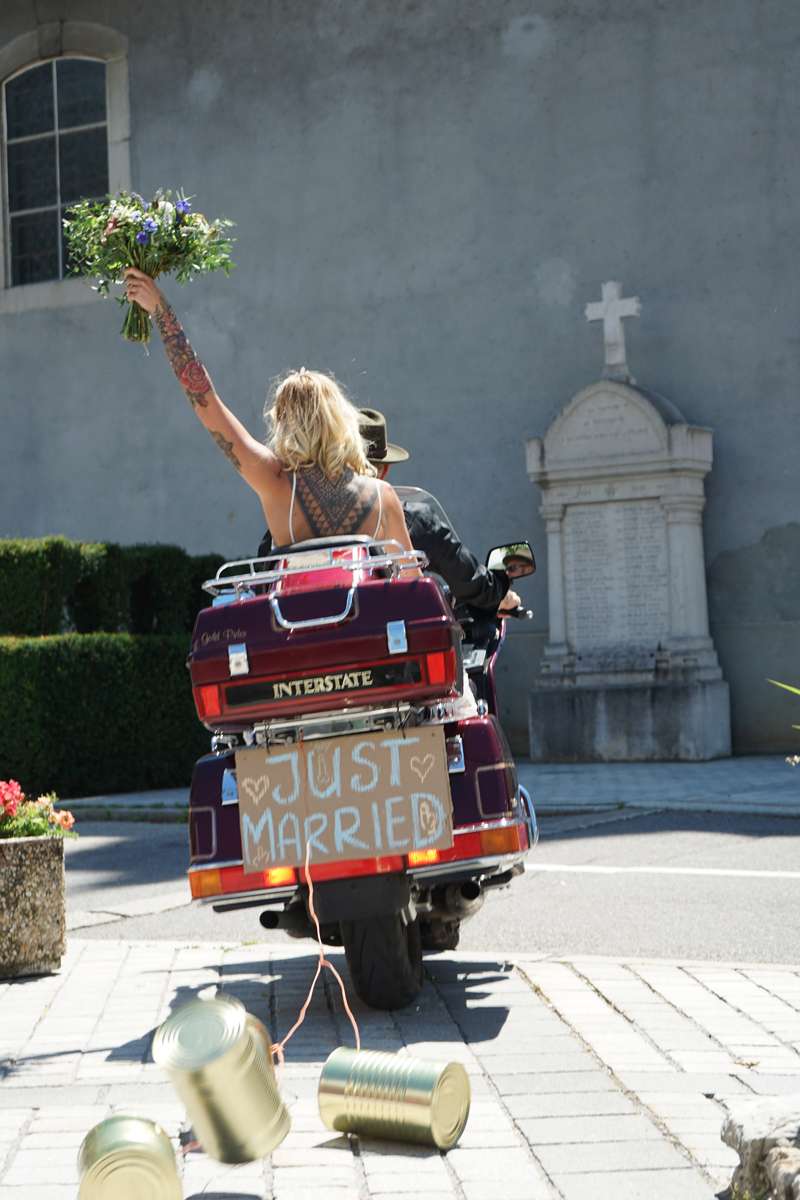 They live and were married in the French Alps and although some of their loved ones couldn't make the trip (including all of Demi's family!) they were really happy with the day they had. And hey, now they have the perfect excuse to have another party next year!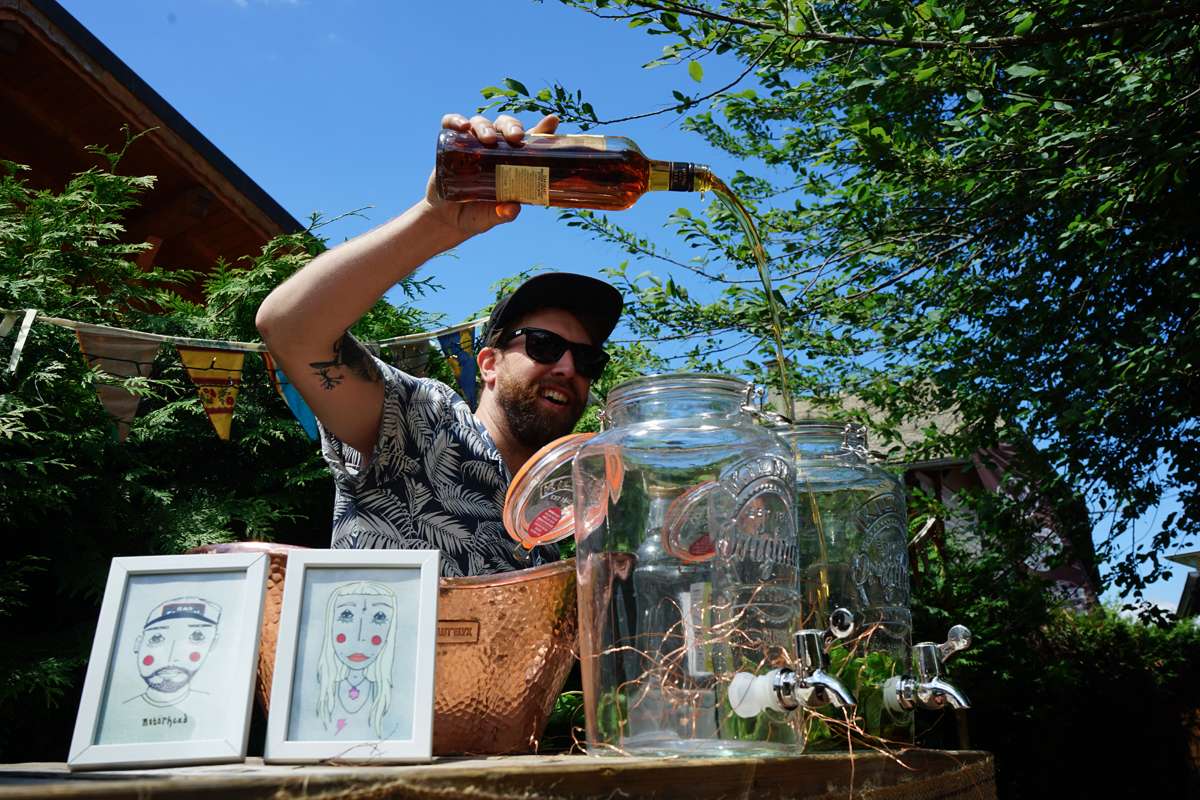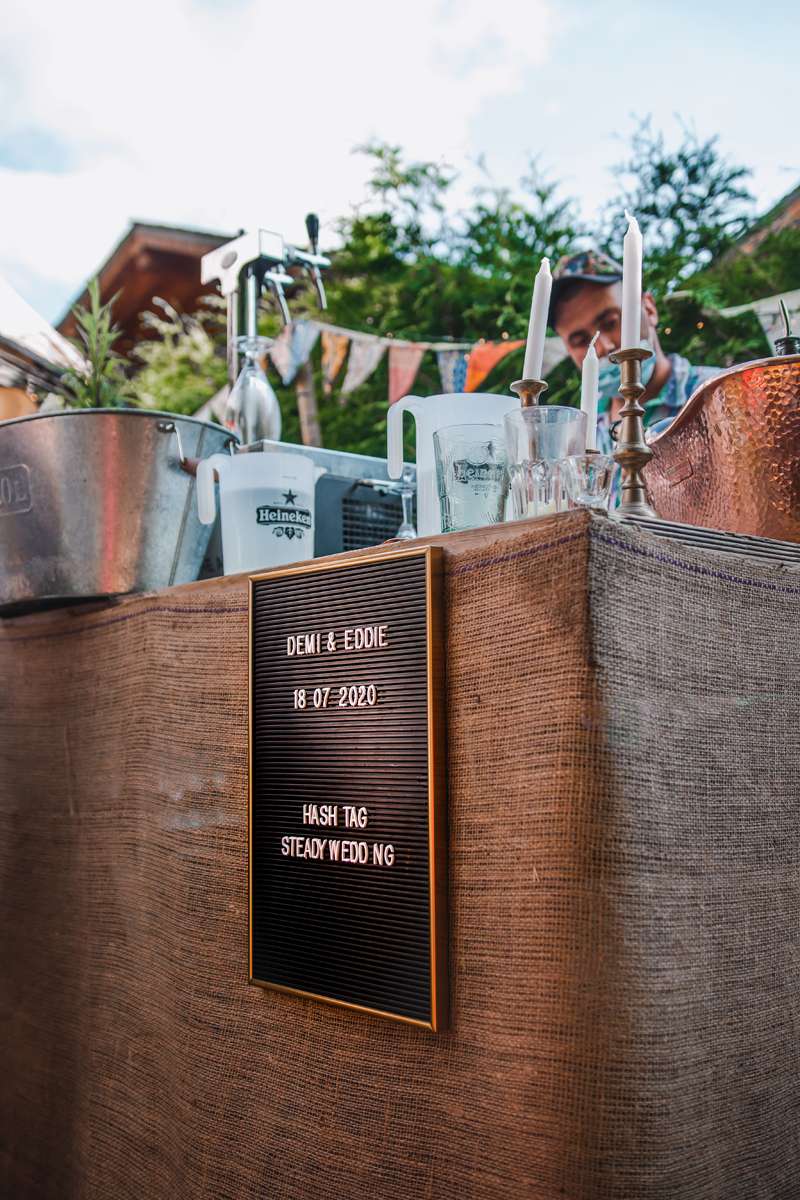 "We have known each other for 14 years and have been together for three", Demi told us. "We share a passion for climbing, outdoor sports and all things punk so we wanted to bring these things into our day. Eddie proposed to me during a punk festival and we had our very own local punk band play us into the night."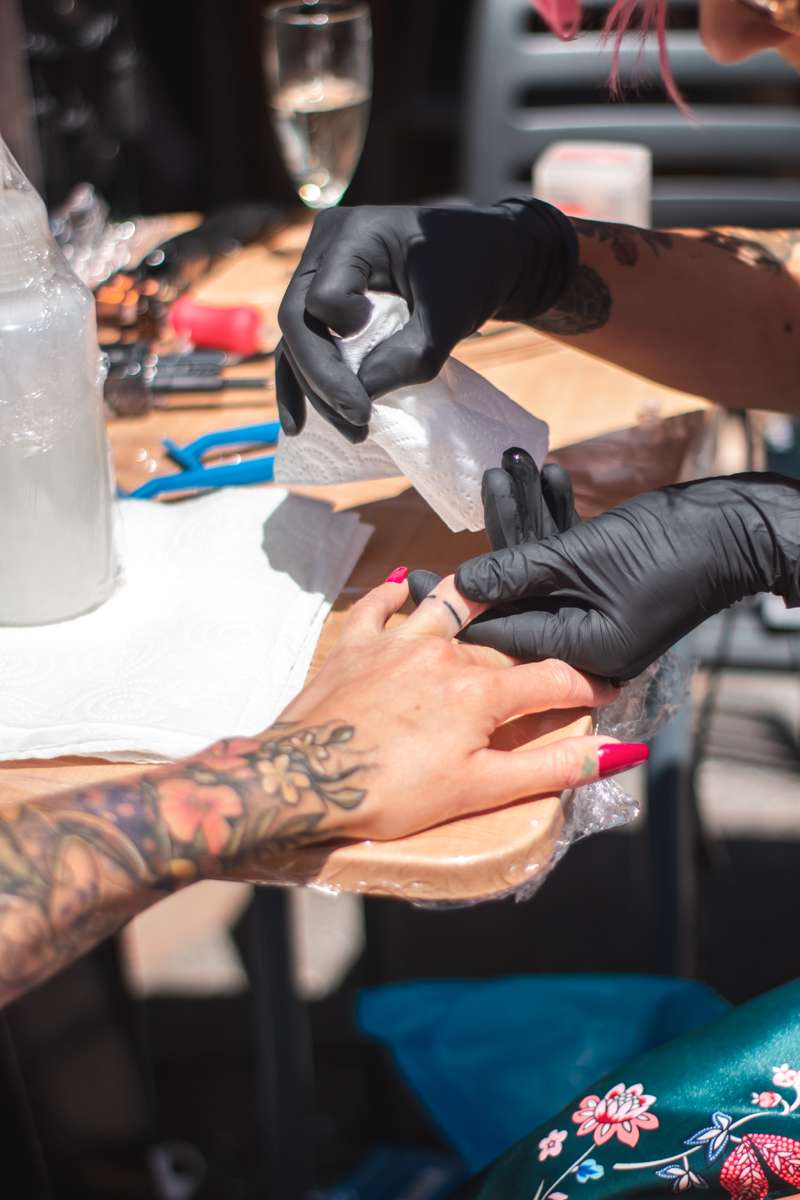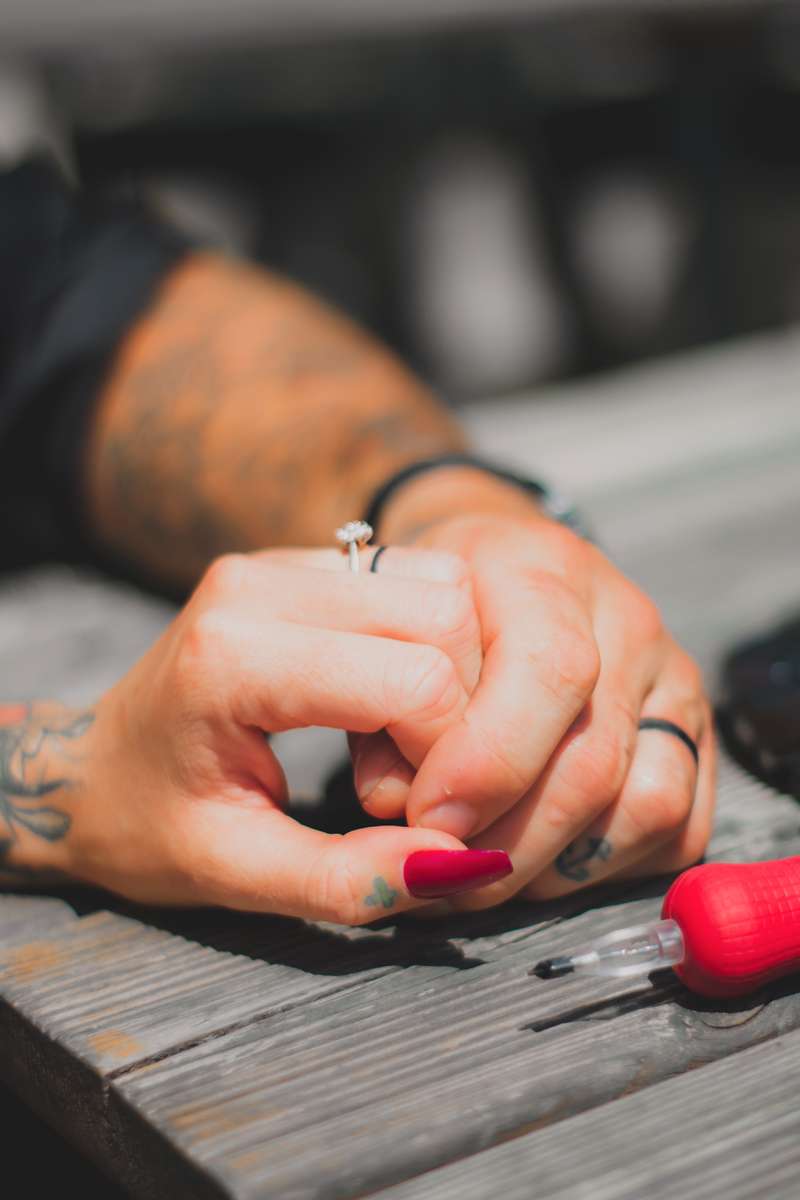 The couple added plenty of creative touches to make the day feel like their own, too. Demi added 15,000 individual rhinestones to her shoes and they even had their rings tattooed on the day. They decided to go on a climb on the day to get some really unique wedding day photos as well.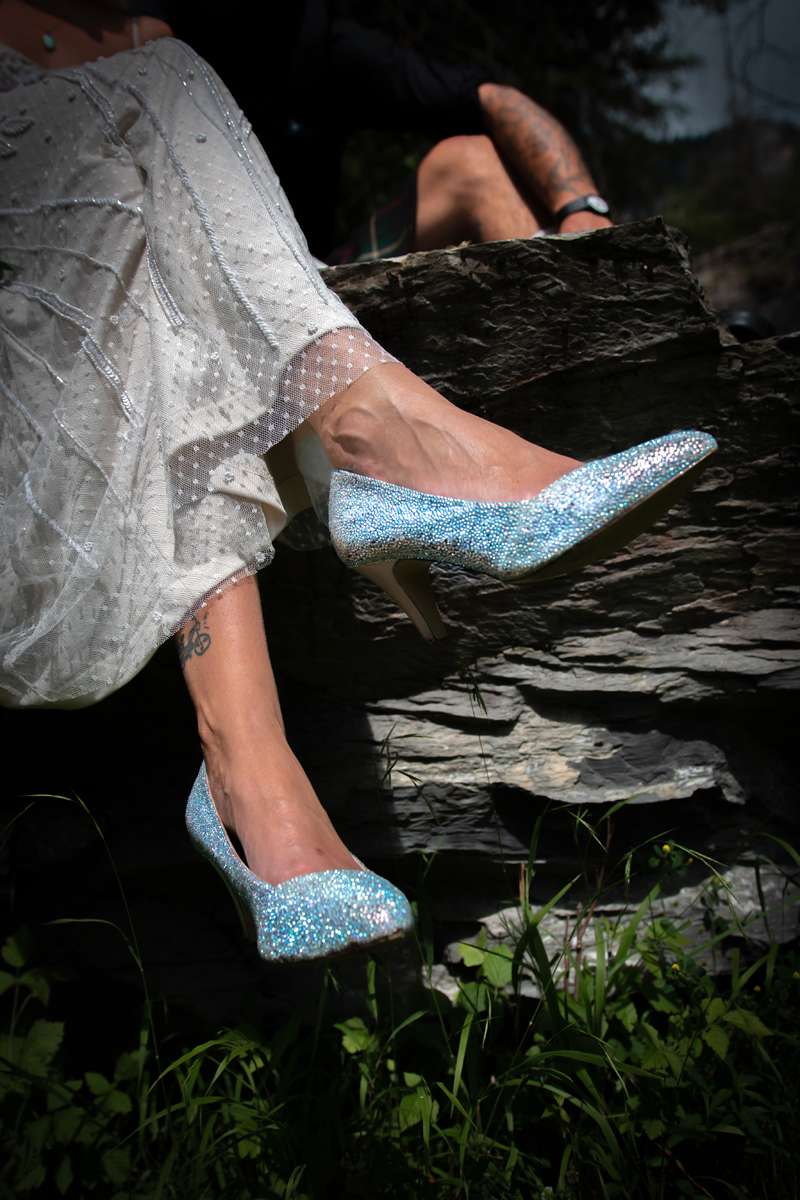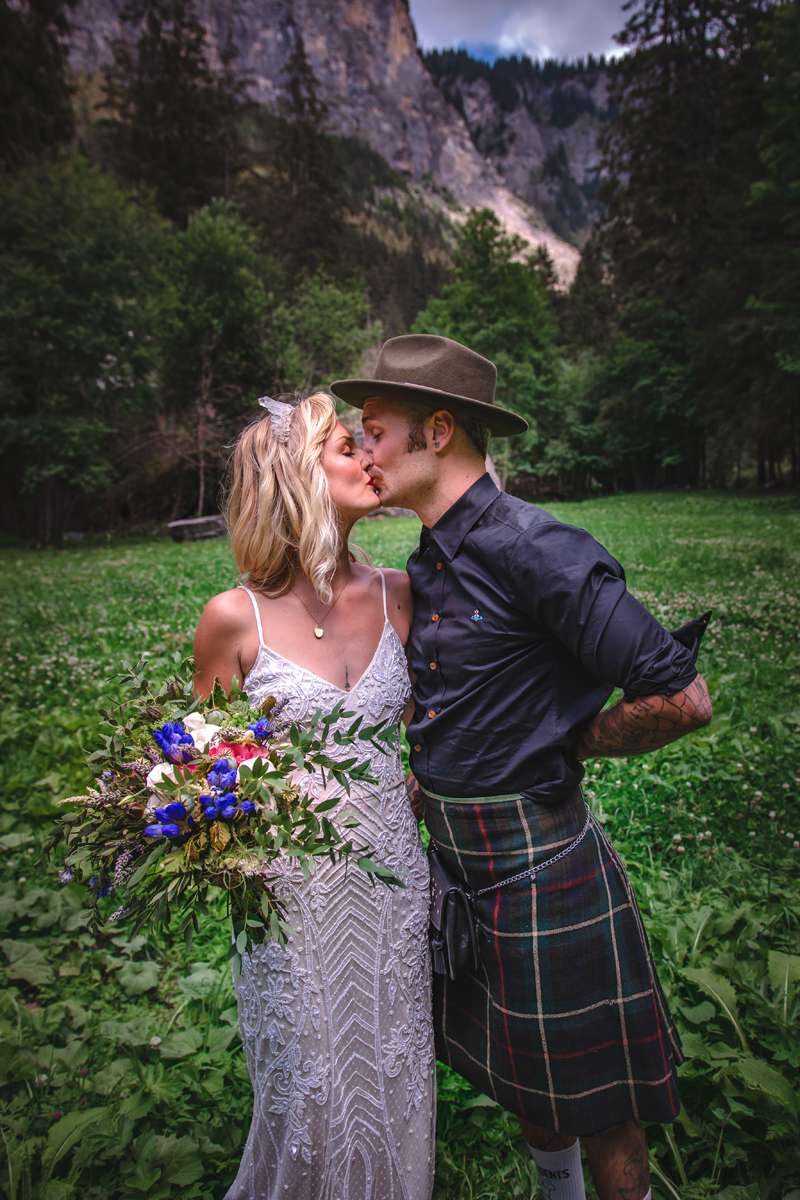 "We are both climbers, so part of our wedding shoot together was us climbing
some boulders we were familiar with", she explained. "Although it was not so easy in
bejewelled wedding shoes, we got some pretty rad shots! However one of our favourite moments from the day would have to be when one of our male guests decided he
wanted to wear the maid of honour's dress, so they swapped clothes for the
rest of the night. The photo's are hysterical!"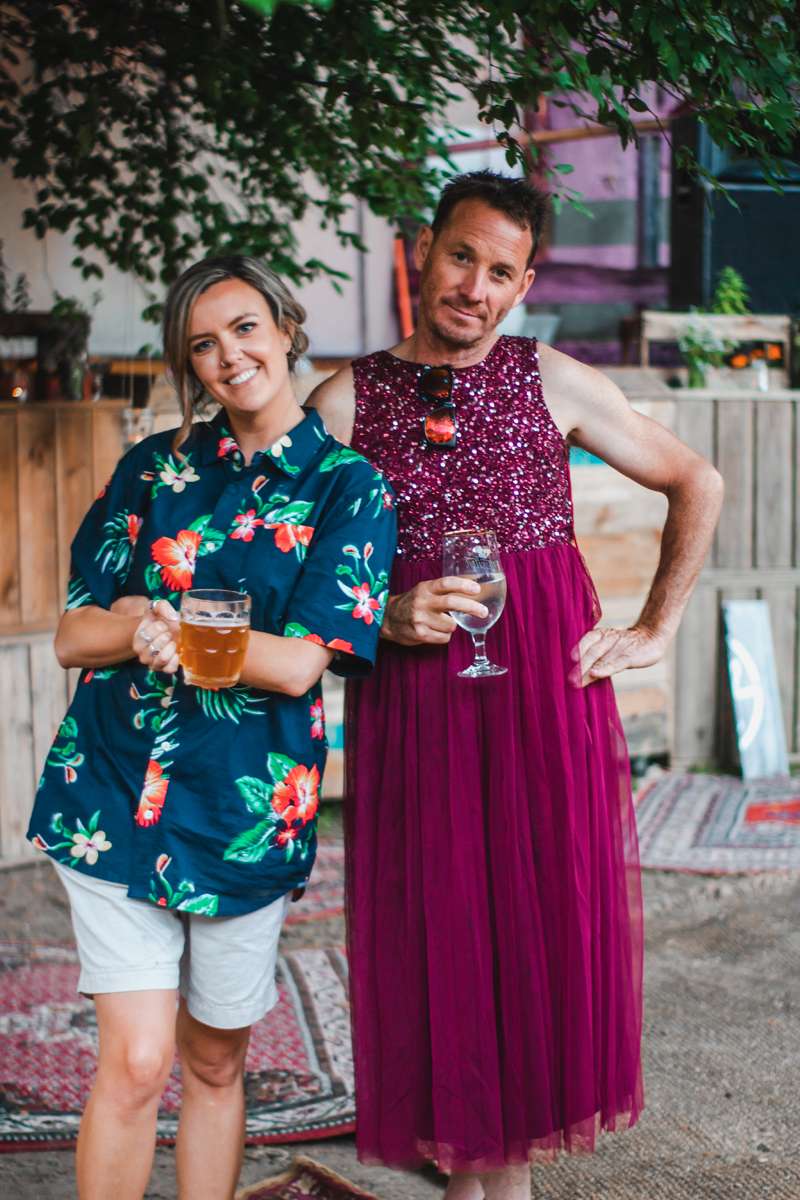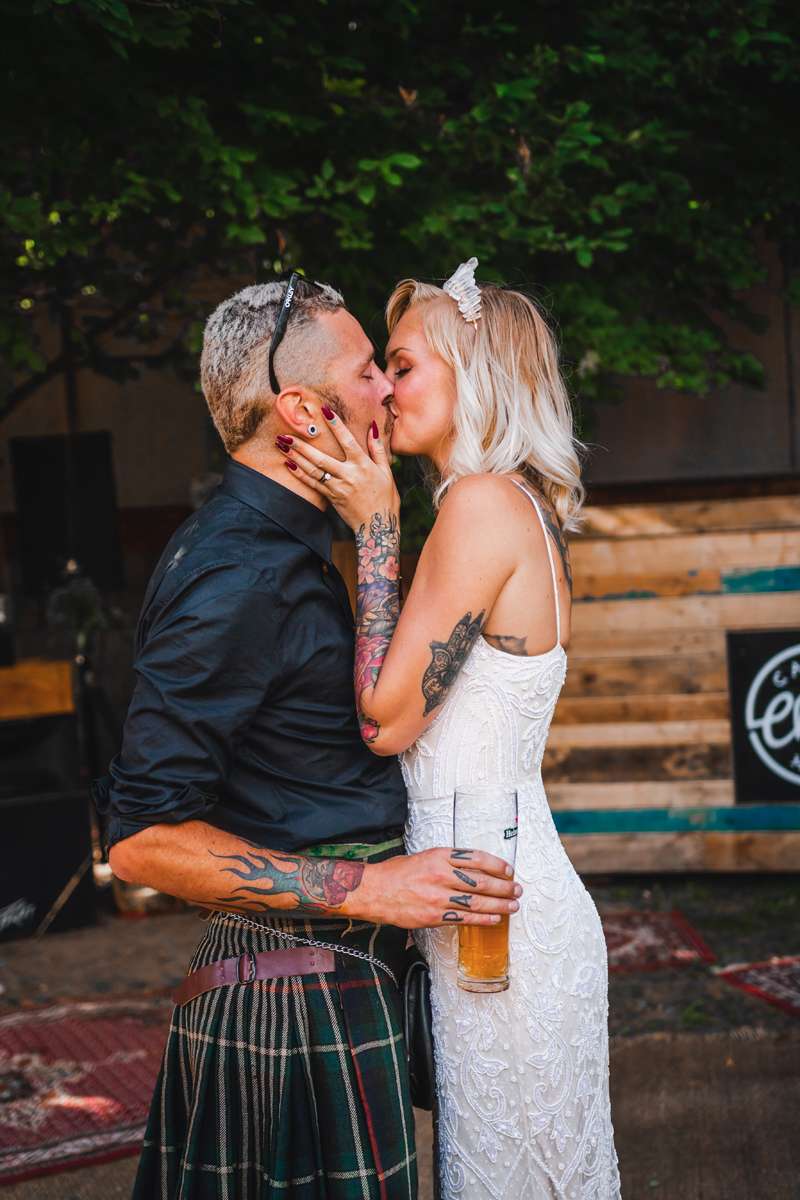 "Something else pretty unique and totally us was that when I was singing with the
punk band, I ended up crowd surfing and as a result, got a bloody nose from a
rogue headbutt! Coincidentally, the moment we got engaged I also had a
bleeding nose from a Suicidal Tendencies mosh pit so it was kind of fitting!"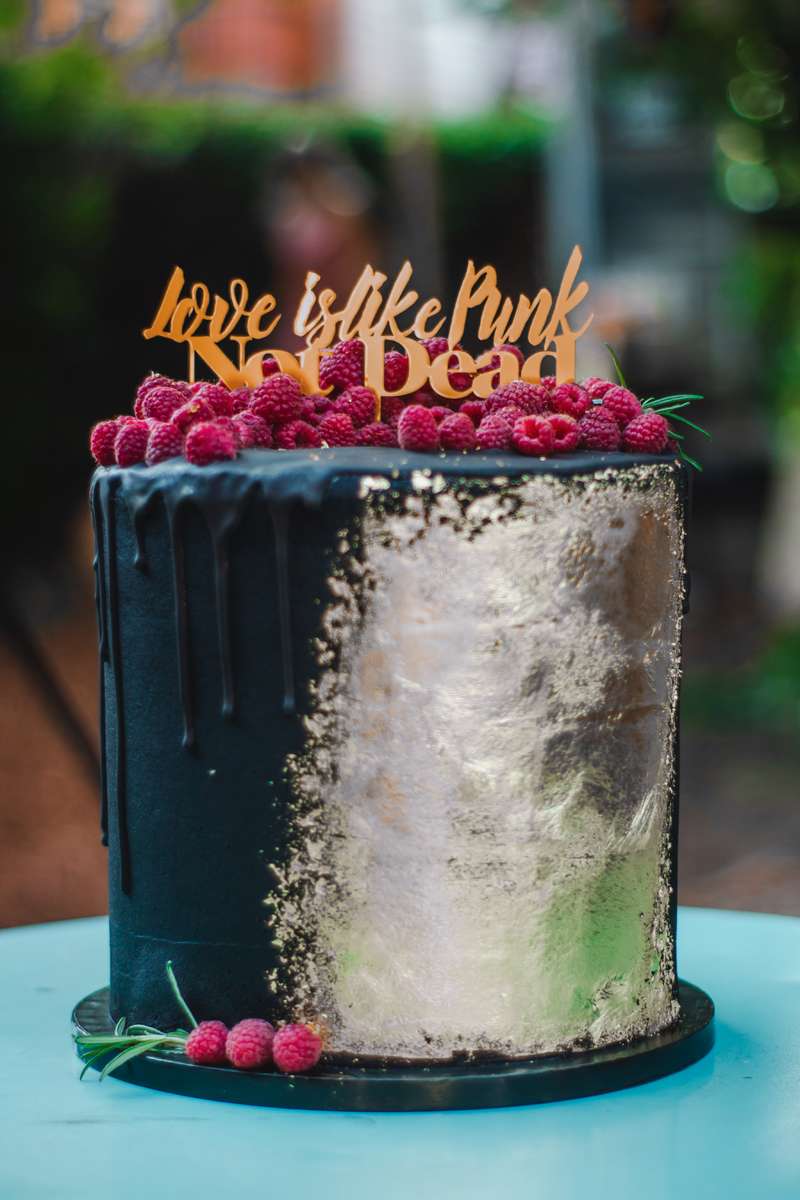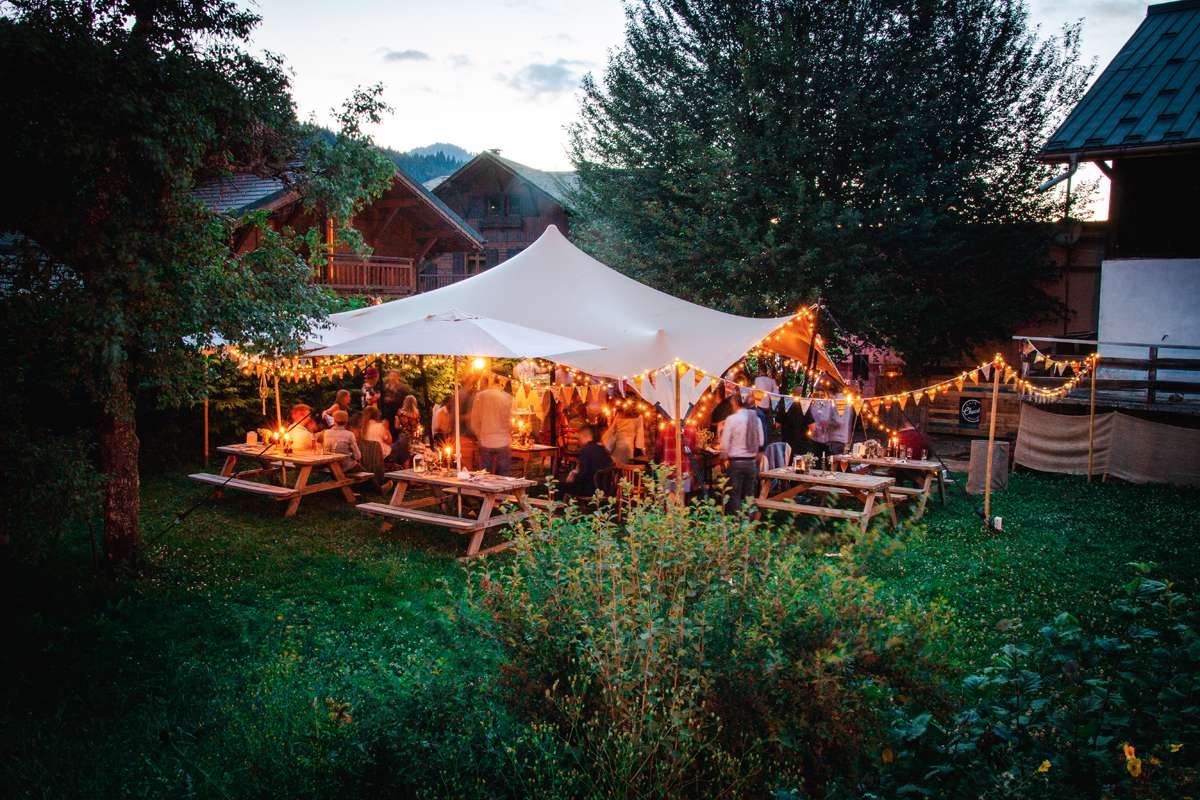 "Our advice to other couples would be to keep it simple", she concluded. "This day is supposed to be the best day of your life, and if the whole experience leading up to it is stressful and agonising, why are you even doing it? The most important thing is to focus on the end result, you are marrying the person you love. That is it. Of course, you can make it as spectacular and extravagant as you want, but please keep the main goal in
mind, it keeps you grounded. You don't want a wedding which causes angst between you and the person you love. It takes away the magic. It was our approach and we are so glad we stuck to it."