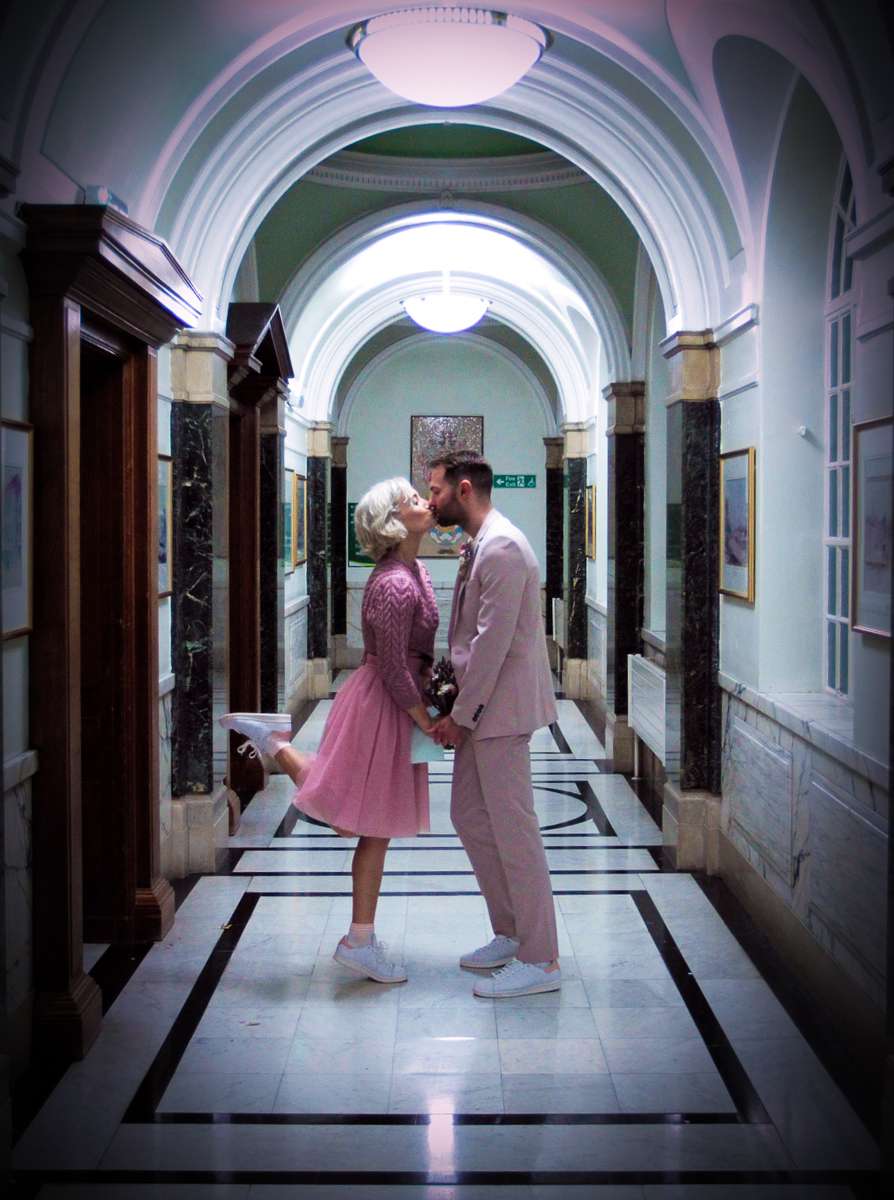 Lexi and Tom chose Islington Town Hall and Green Rooms, a local bar/ hotel, as the locations for their November wedding. It was important to them both that the day was as stress-free and fun as possible so they decided to ignore the traditional timeline and do an evening-only wedding with their ceremony at 5pm. They got ready together at home with their mates, wore coordinating pink outfits and matching Adidas sneakers, walked down the aisle to KC & Jojo and had a reading from Fleabag.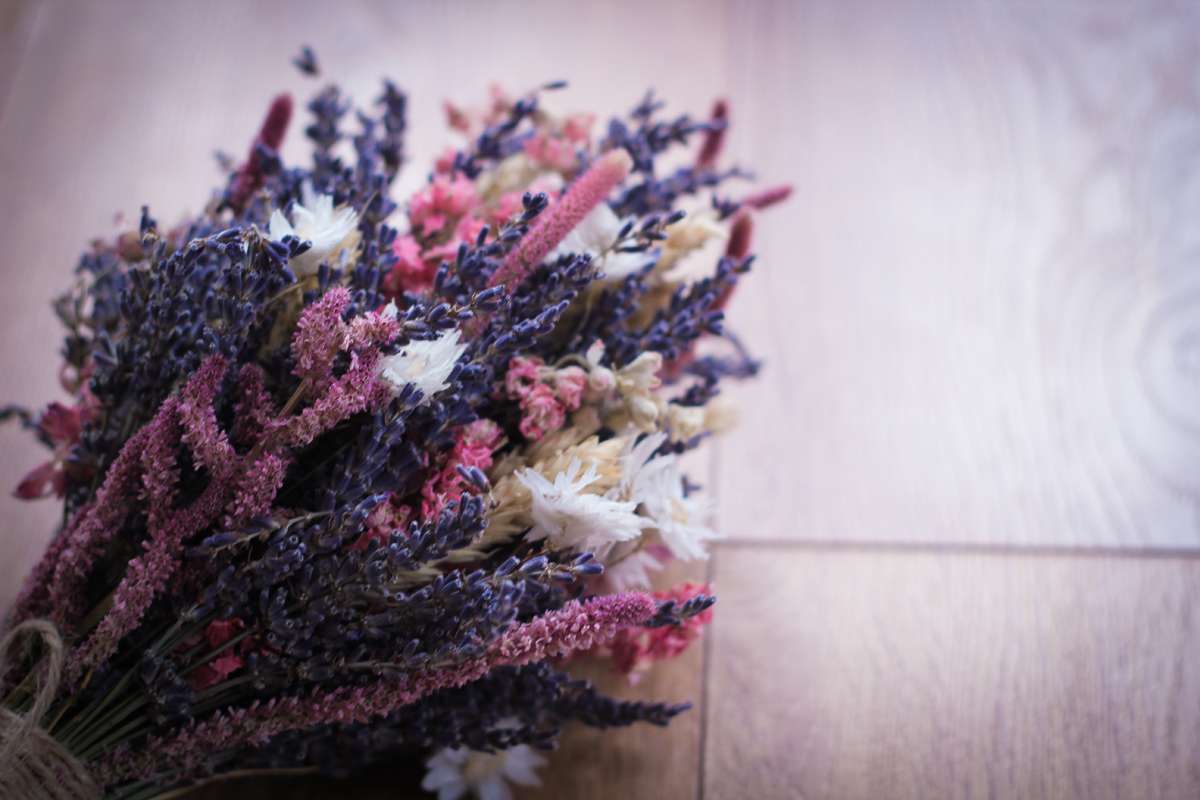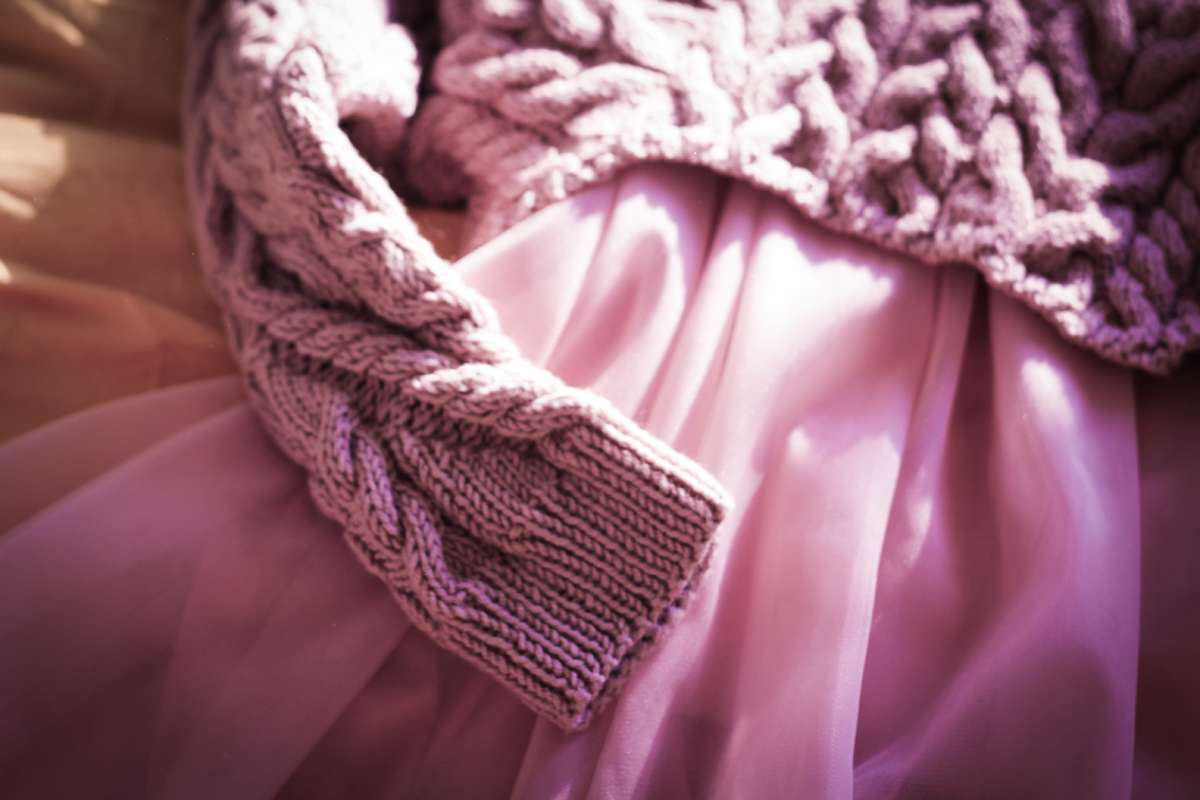 "My sister who has Down's Syndrome was my 'best woman' and insisted on wearing white and being walked down the aisle with her own bouquet by my best friend Rob, who happily obliged", Lexi told us. "Instead of bridesmaids I just invited the key women in my life to walk in pairs with me down the aisle, including my mother-in-law and sister-in-law as my husband lost his dad the year before."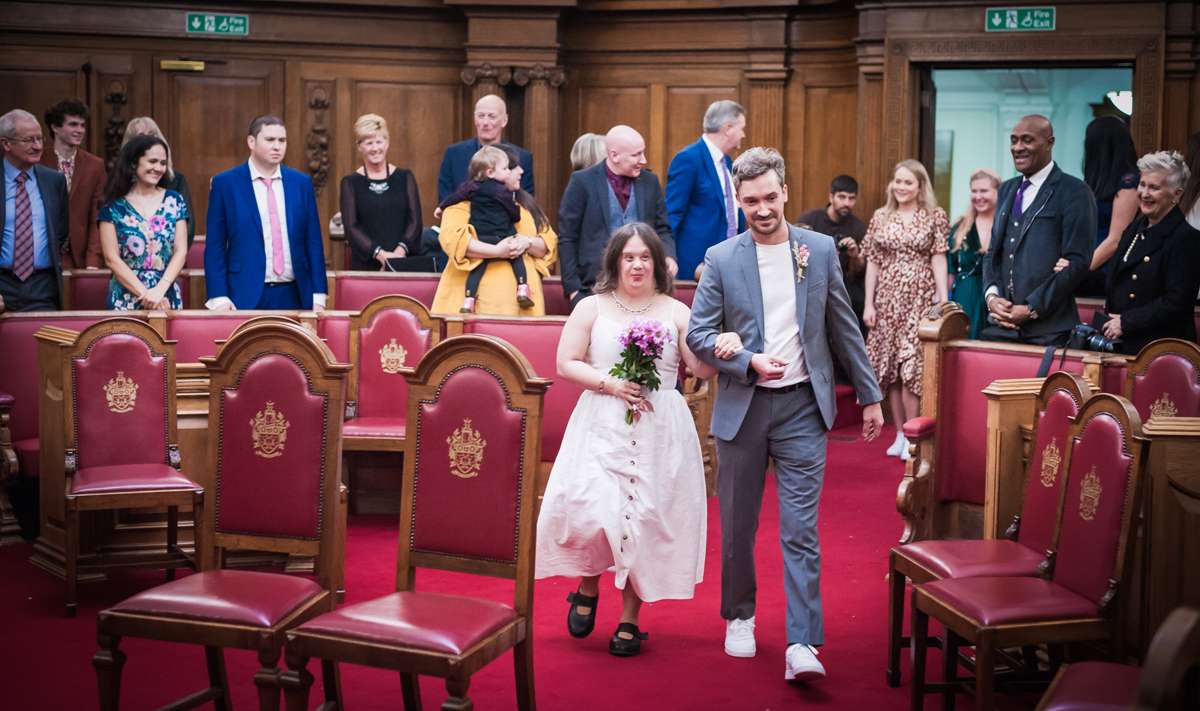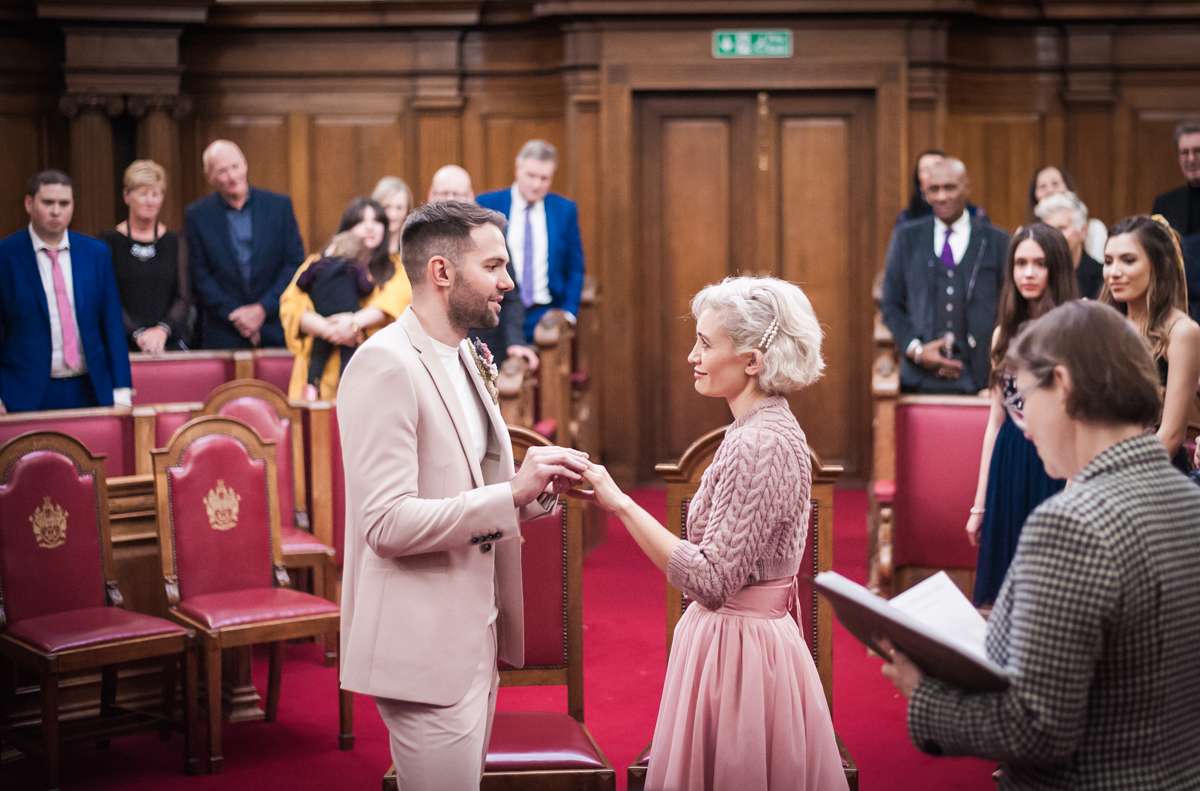 "Islington Town Hall is grand and majestic but they made us feel relaxed and had fun with us. We were the last ceremony of the day which made me feel less pressured about time and our registrars were really relaxed. We couldn't find many readings that felt very 'us' so we wrote each other a funny letter and got our friends Charlotte and Jamie to read them out. My friend Kate did a third reading which was 'Love is Awful' from the finale of Fleabag."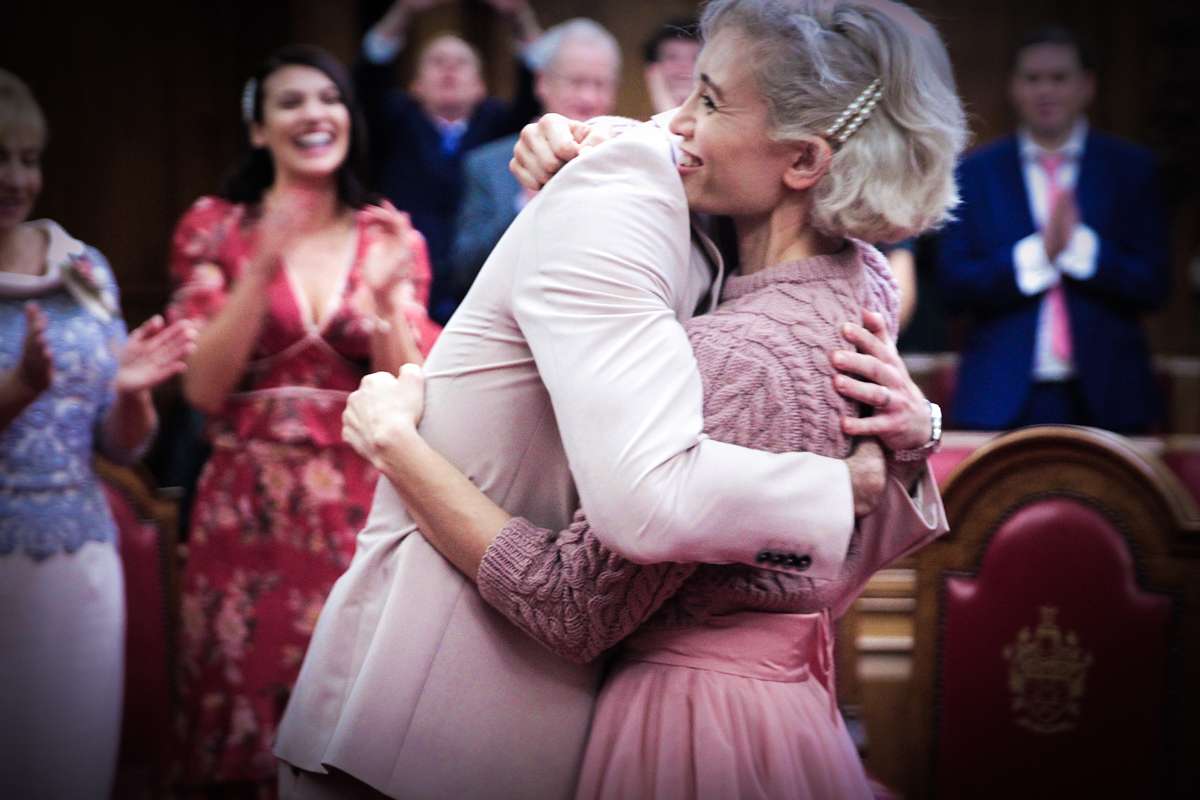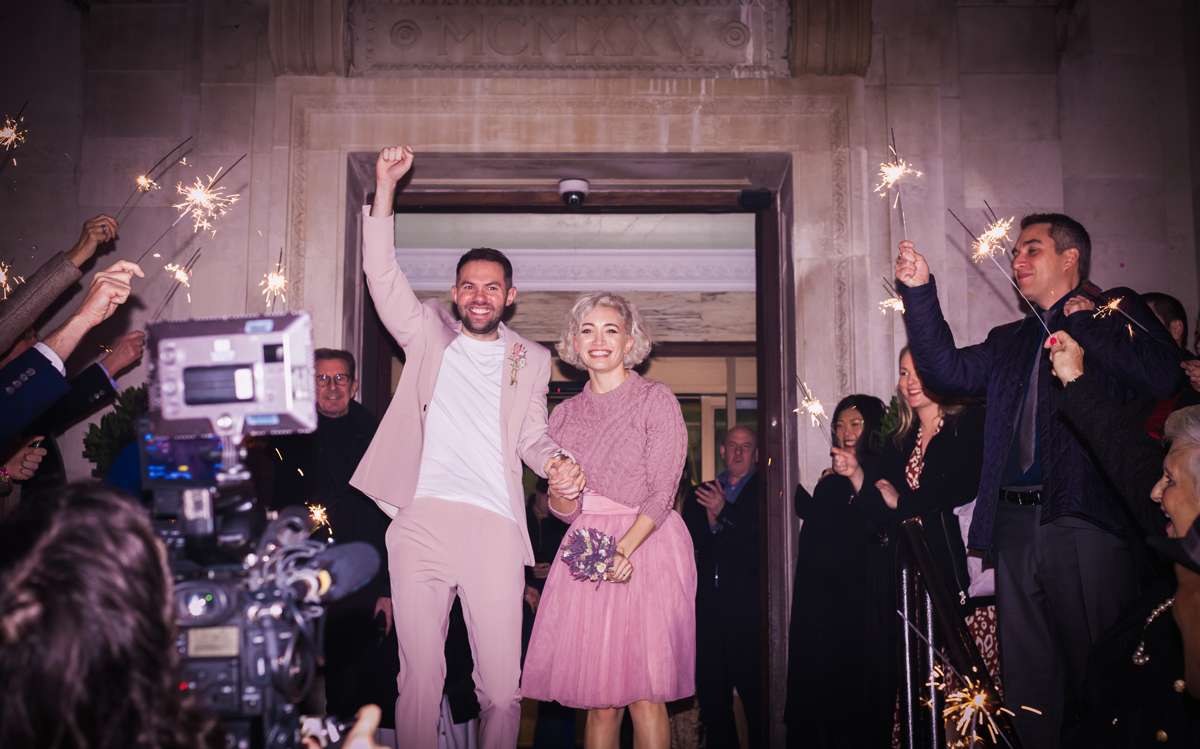 After the ceremony the entire wedding party hopped on the tube straight to a pizza party Green Rooms in Wood Green. They booked two chefs from Franco Manca in Muswell Hill who came down with pizza ovens and made them in the garden of the hotel. They didn't need to decorate it much, but the venue did kindly put some fairy lights in wine bottles around for them which Lexi bought on Amazon. "We also had a framed photo of Tom's dad Phil, who we sadly lost the previous year, propped up at the bar where he'd have been stationed, ready to buy everyone a drink. I got a sign made saying 'Phil's bar' to sit with the photo."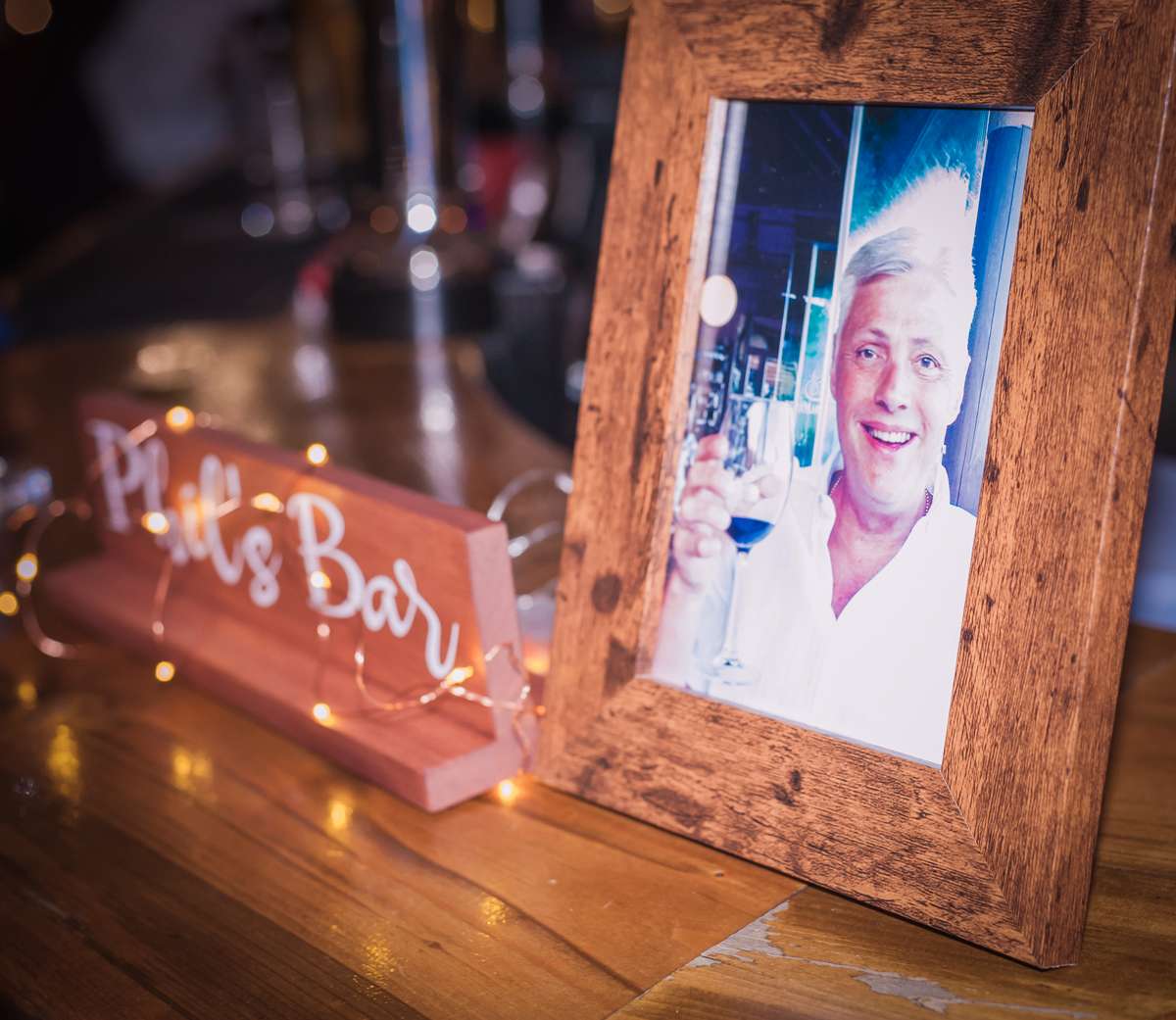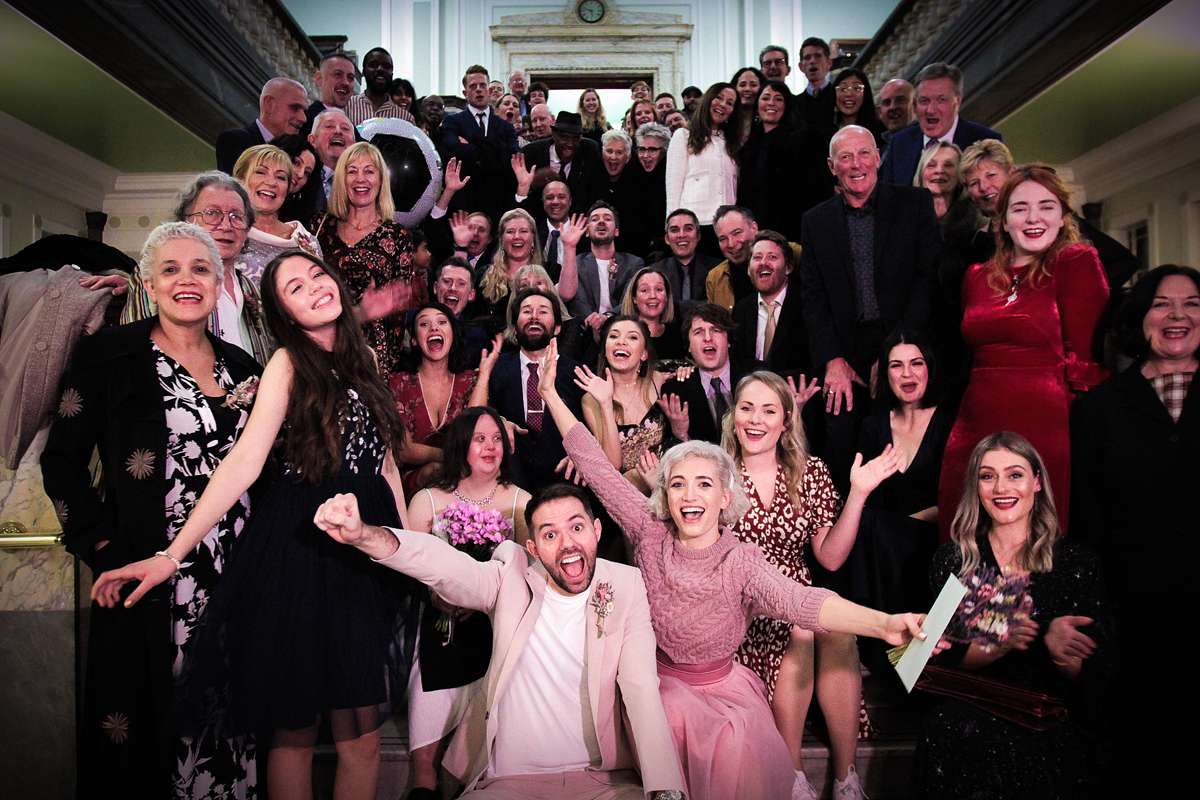 They had DJ decks set up and people took turns to spin the decks. Everyone danced until the early hours then crashed at the hotel upstairs while Lexi and Tom took the three minute stroll back to their house.
In total they spent just £2,500 on the wedding which they achieved by ignoring basically every tradition and as Lexi works in television they were able to call in some favours and have some friends do the photos and video. "The most expensive part was the most important part to us – the party!" she said. "We saved on pretty much everything to be honest. We really thought about which parts of weddings meant something to us. Friends and family, food and an awesome party. That's all you need."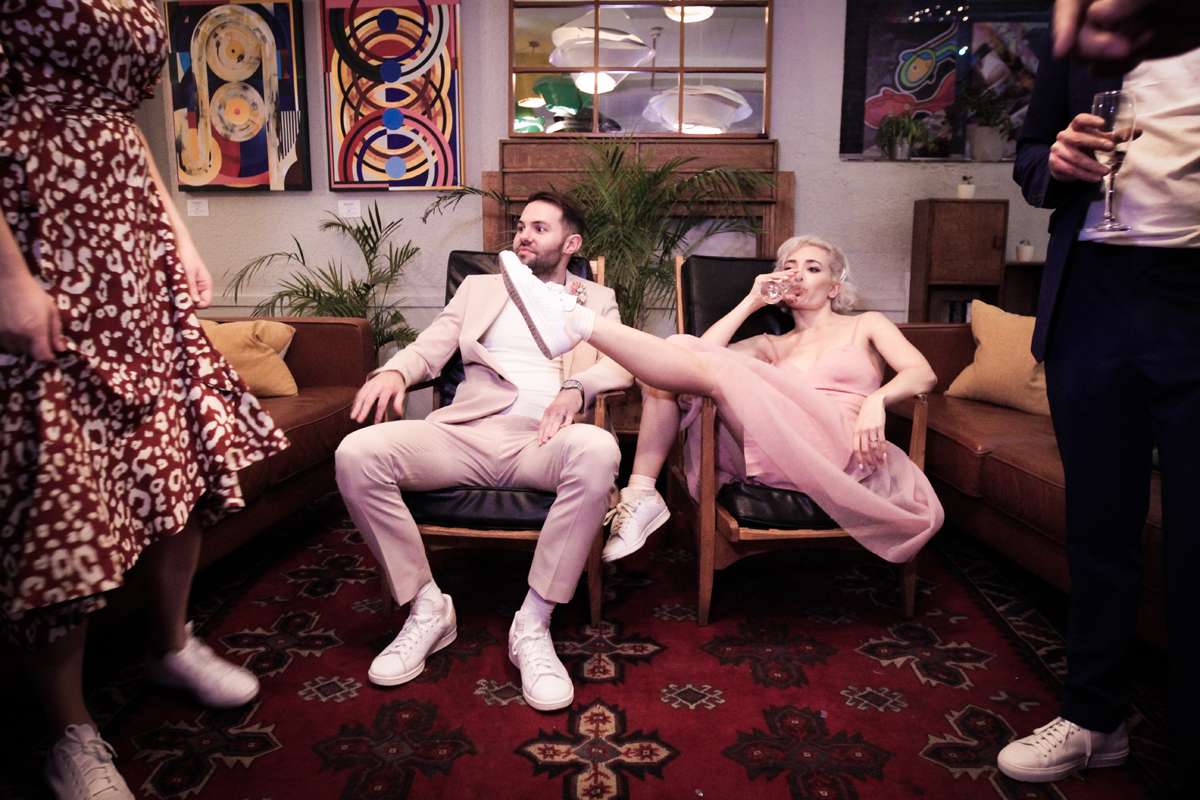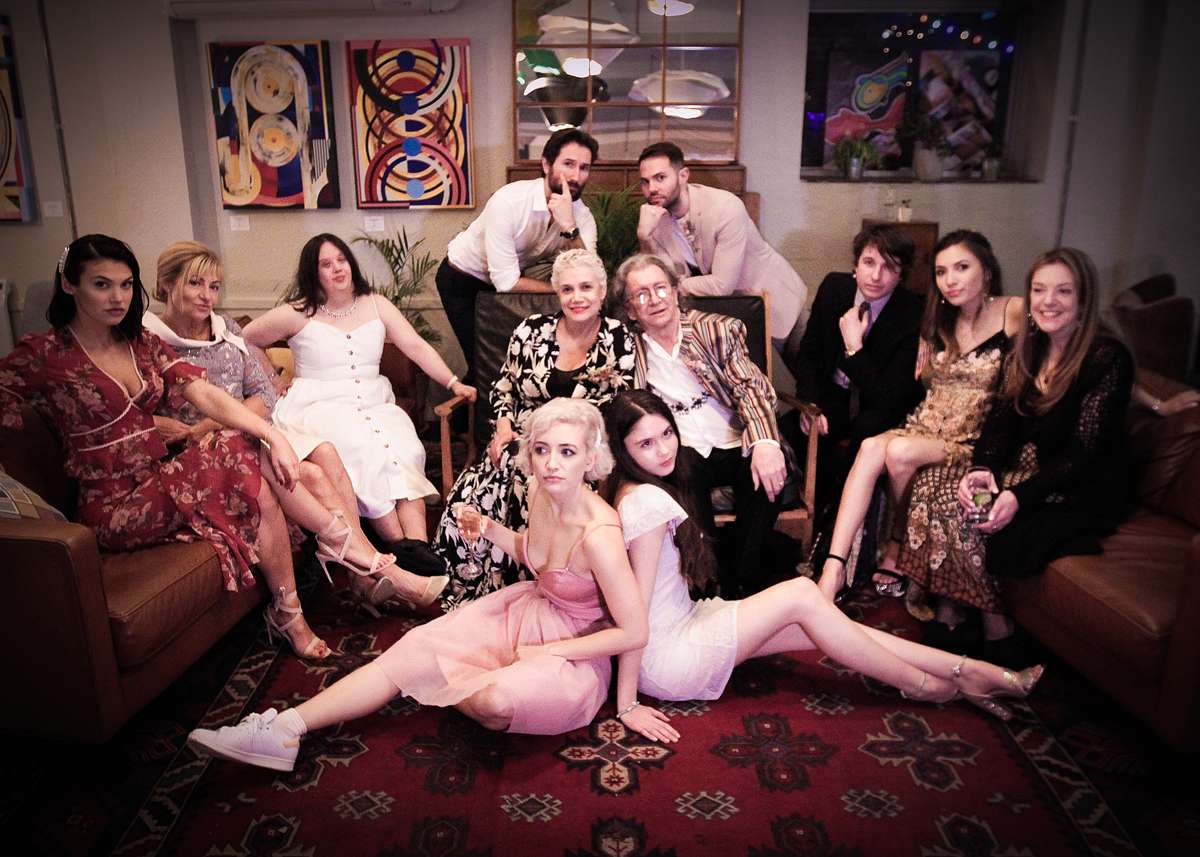 "Tom and I knew exactly what we wanted", the bride concluded. "By keeping it simple from the outset, thinking about how to make it straightforward and not too inconvenient for guests (such as a weekend wedding, easy transport options and affordable hotels near our venue) it wasn't stressful and there were zero dramas. It was just fun."