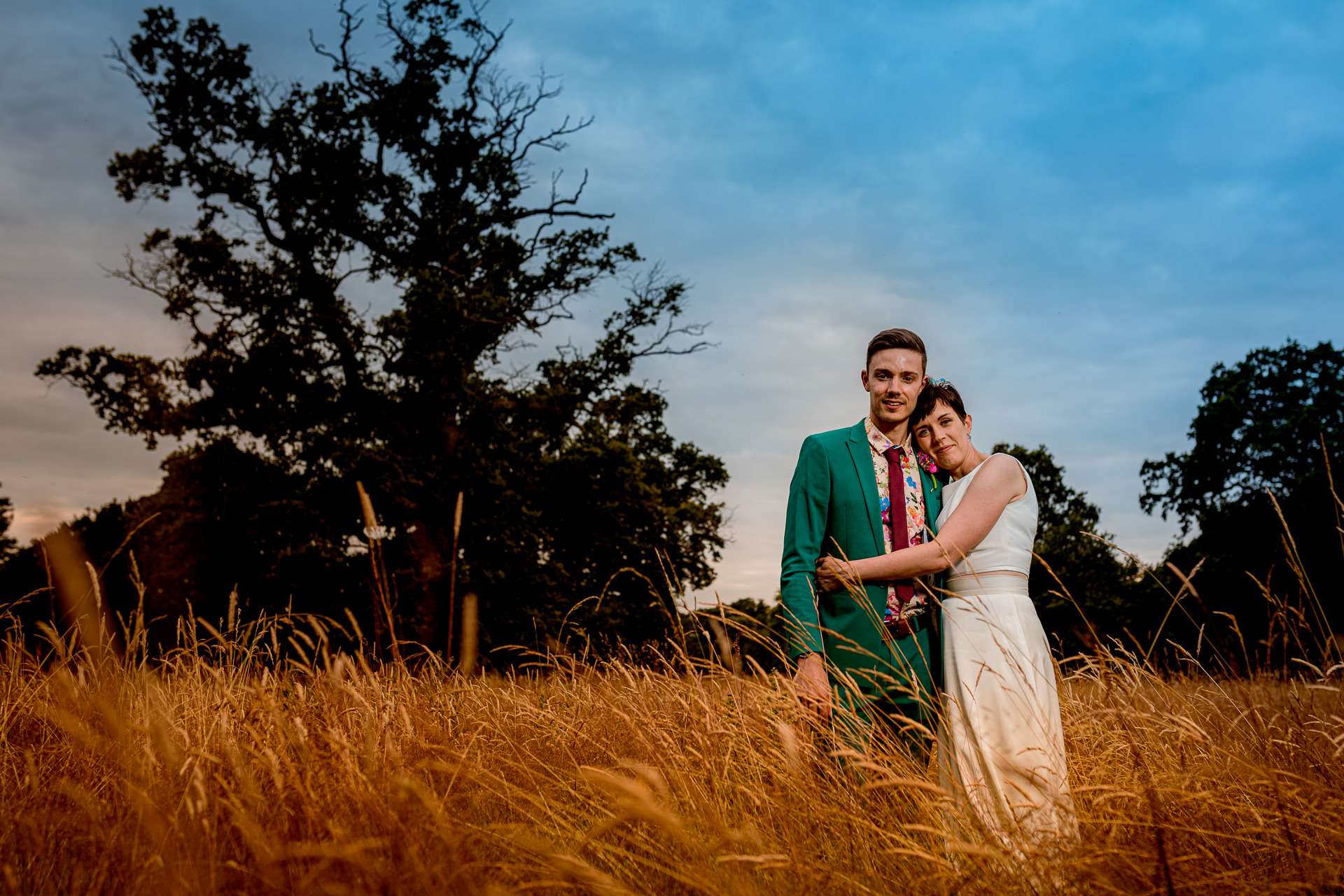 Becki and Mark thought long and hard about what they wanted from their wedding day – they didn't want to include traditions for traditions sake, and tried to include as many of their friends and family as possible, both in the preparations and in getting involved on the day. They wanted it to feel a bit quirky, homegrown and to be as eco-friendly as possible, "We wanted the day to be as enjoyable, informal and relaxing for our guests as possible," explained the bride. "We've had some great feedback on that front, which was lovely to hear!"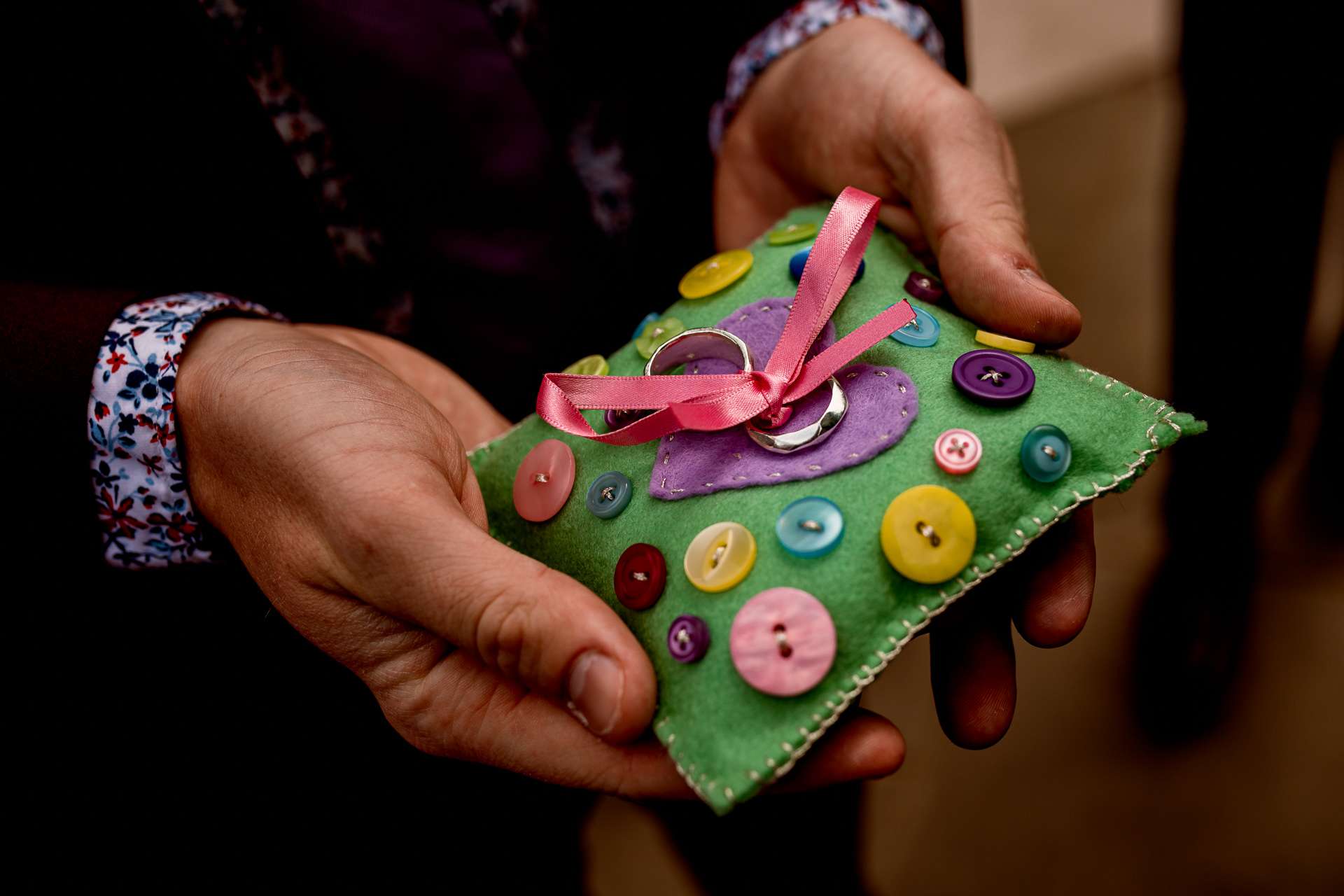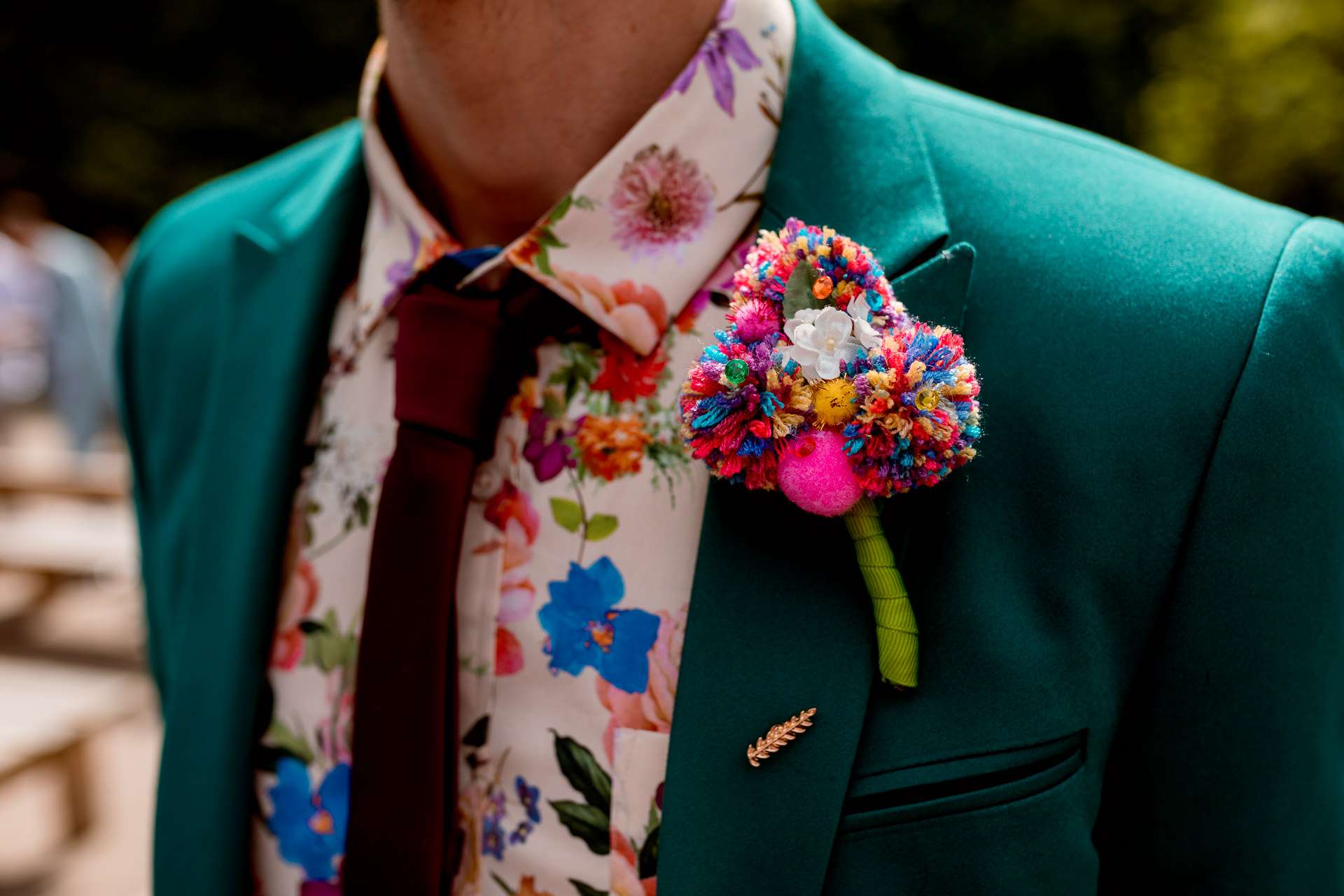 As someone with a reputation for being a creative, artsy type, there was no question that there would be plenty of DIY touches on the day – even if it meant there was a lot of pressure (mostly from Becki herself!) She made strings of colourful circle bunting, and with the offcuts from this made her own table confetti. She also designed all their signs and stationery.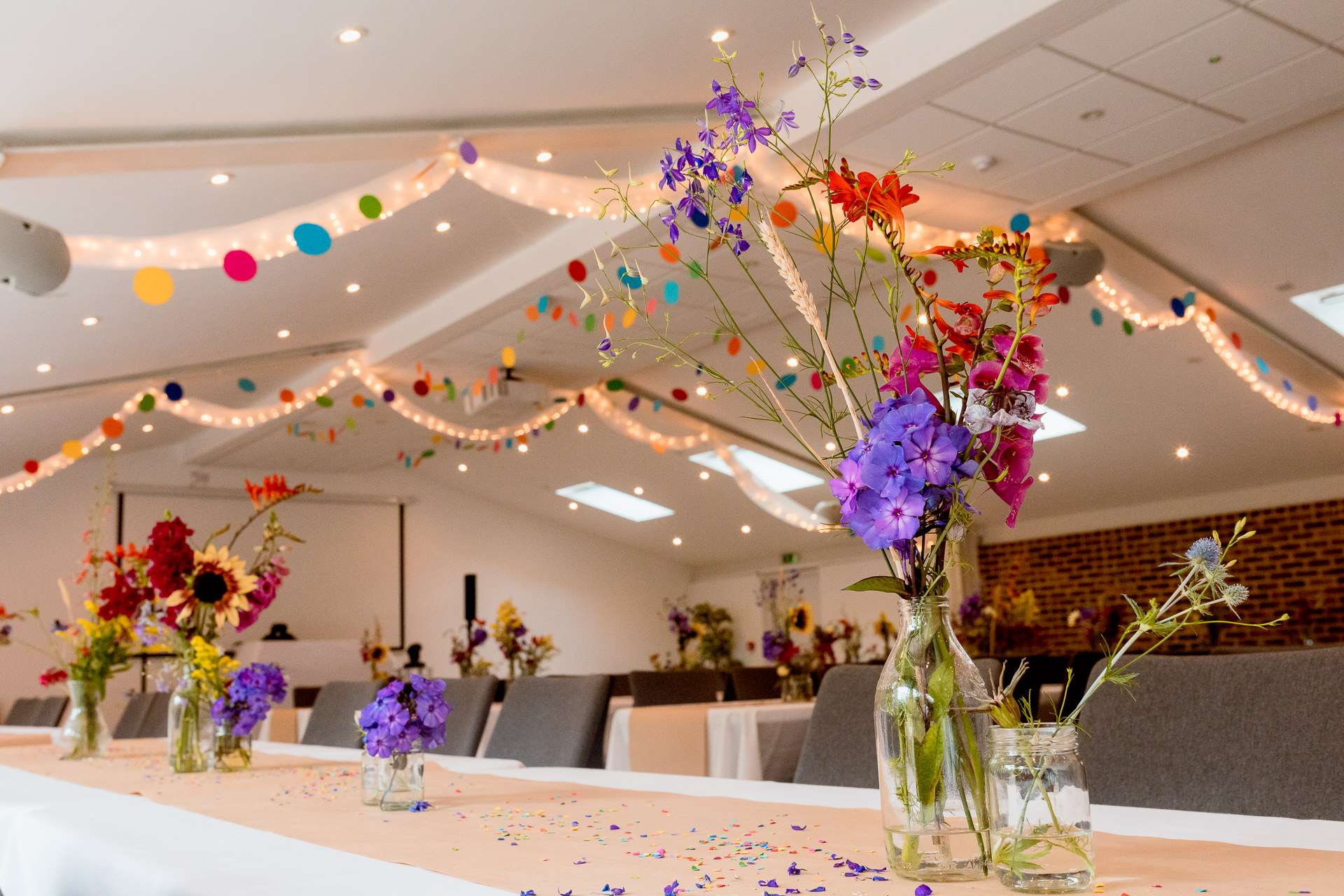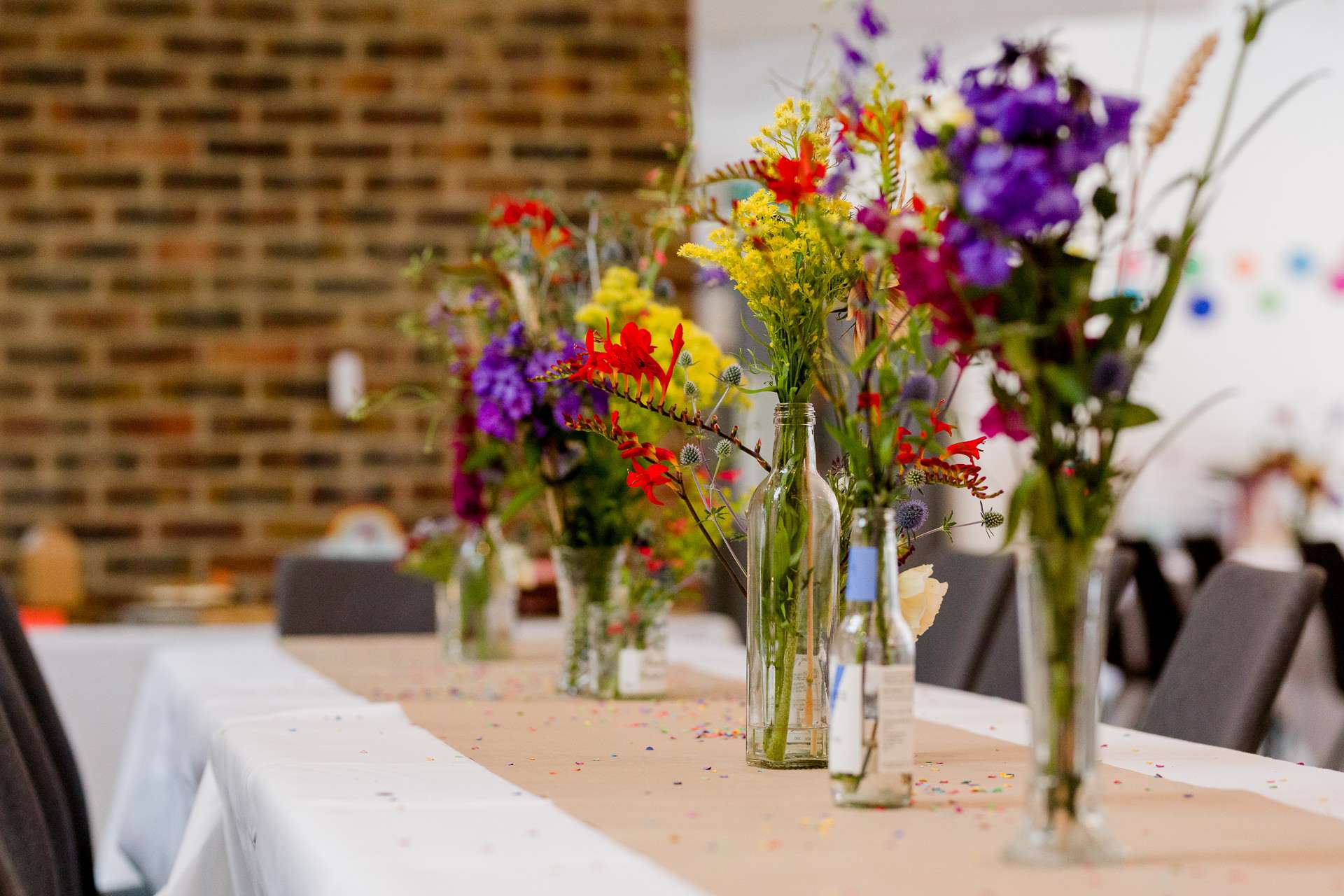 Friends at her local crafting circle helped make their ribbon wands and pompom flowers, which was a lovely community touch. "My friend Becca and her six-year-old daughter made pompom buttonholes based on a DIY article in an old issue of Rock n Roll Bride magazine, and they got so many compliments on the day! The pompoms still have pride of place on my dressing table at home, which is a lovely reminder not only of the wedding day, but also of the fun we had making them!"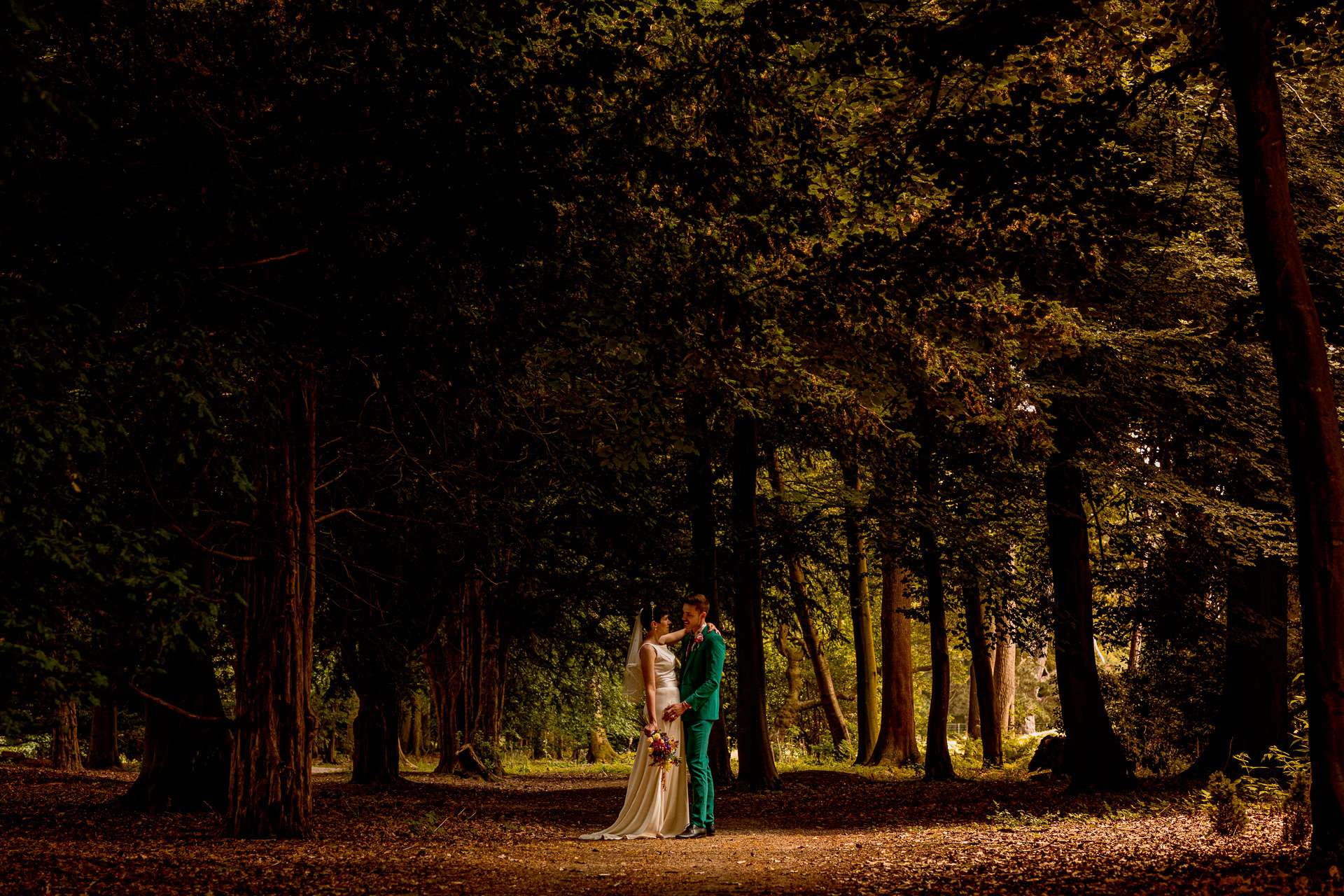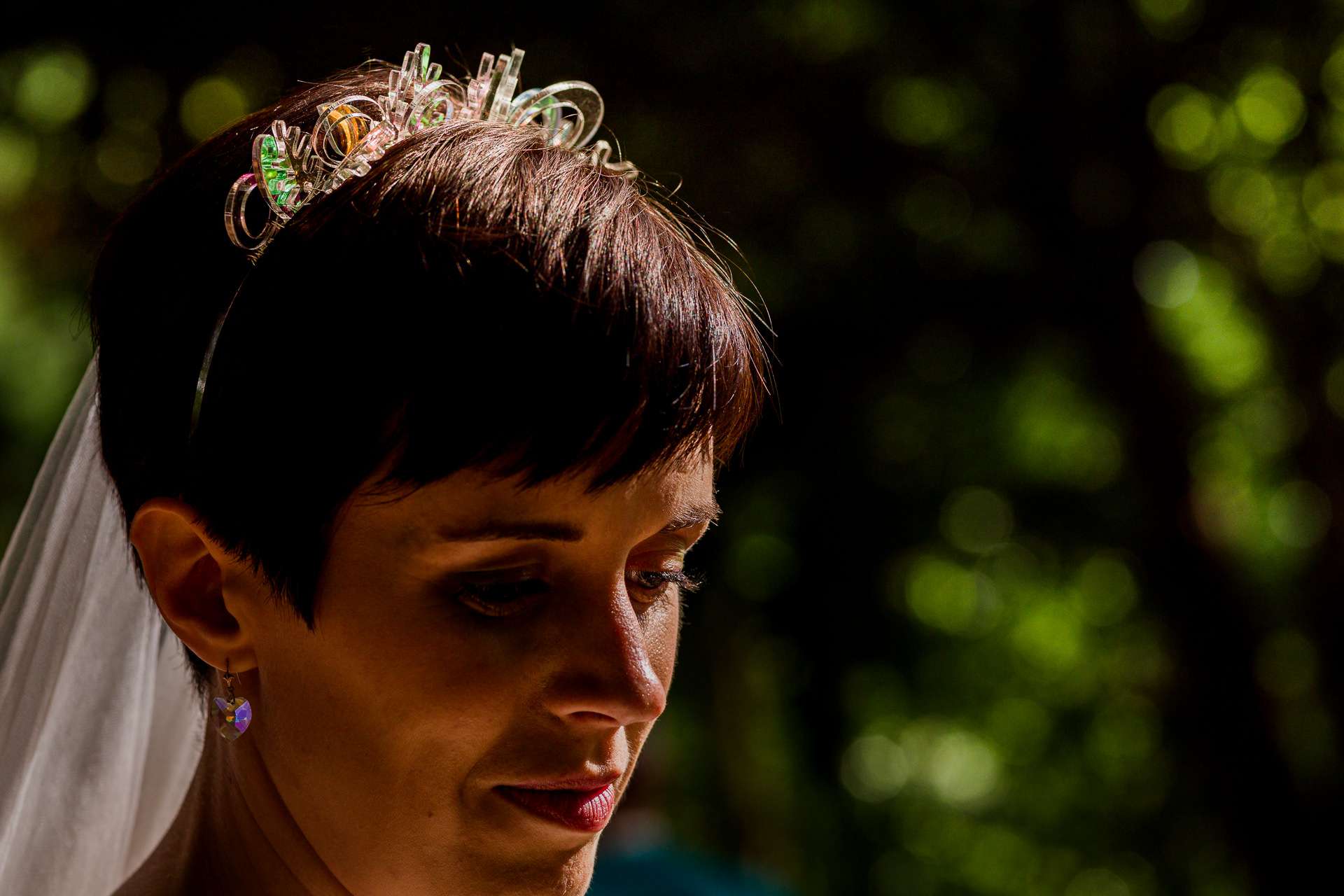 As she makes laser-cut jewellery, Becki made her own headdress and also had their vows laser etched onto rectangles of recycled clear acrylic. Together with Mark, a local jewellery maker helped them make each other's rings, and they loved the experience of making something so significant for one another.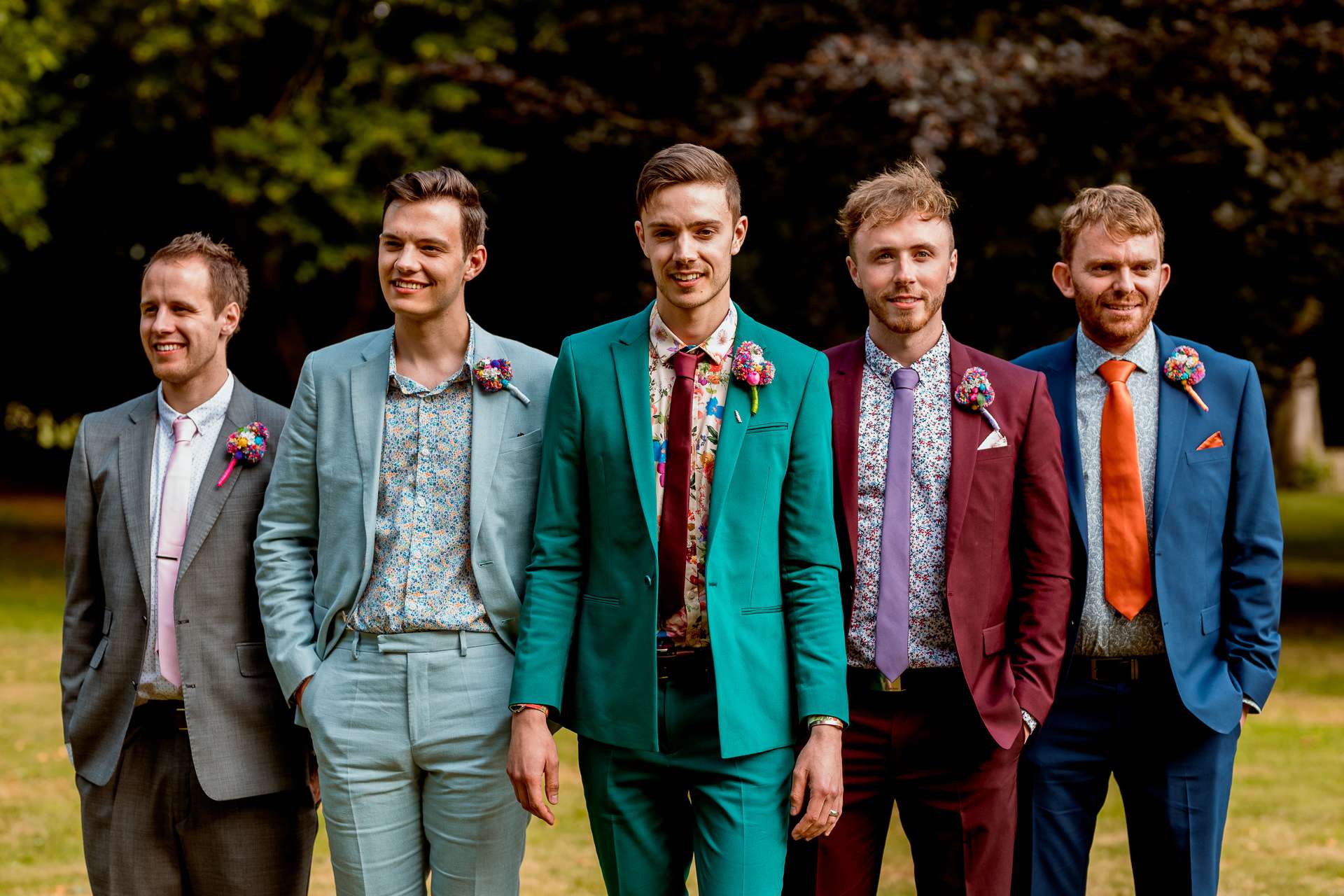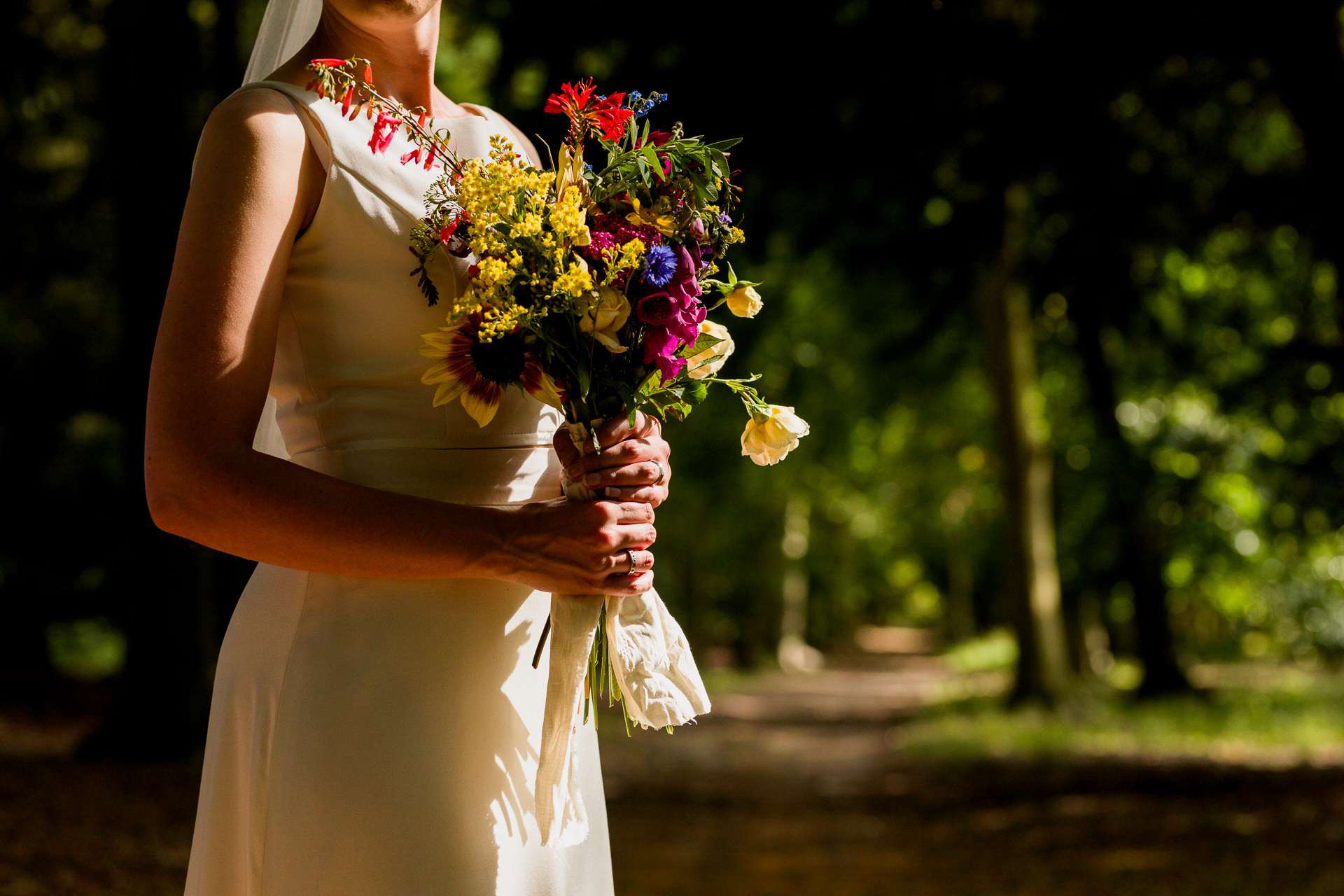 Becki walked herself down the aisle to Vitamin String Quartet's version of MmmBop, as she knew it would calm her nerves and make her smile, which sounds like a great reason to choose a processional to use! Their celebrant ad-libbed the ceremony, which kept things feeling informal. Mark's brother read the Dothraki wedding vows from Game of Thrones as he's a big fan, and Becki's friend read All I Know About Love by Neil Gaiman. They included a ring warming as part of the ceremony, so their friends and family could get involved with passing round the weddings rings and imbuing them with good vibes and wishes for their marriage. "People seemed to really like this, although it did take a little longer than expected (hopefully that means we got plenty of positivity from it!)"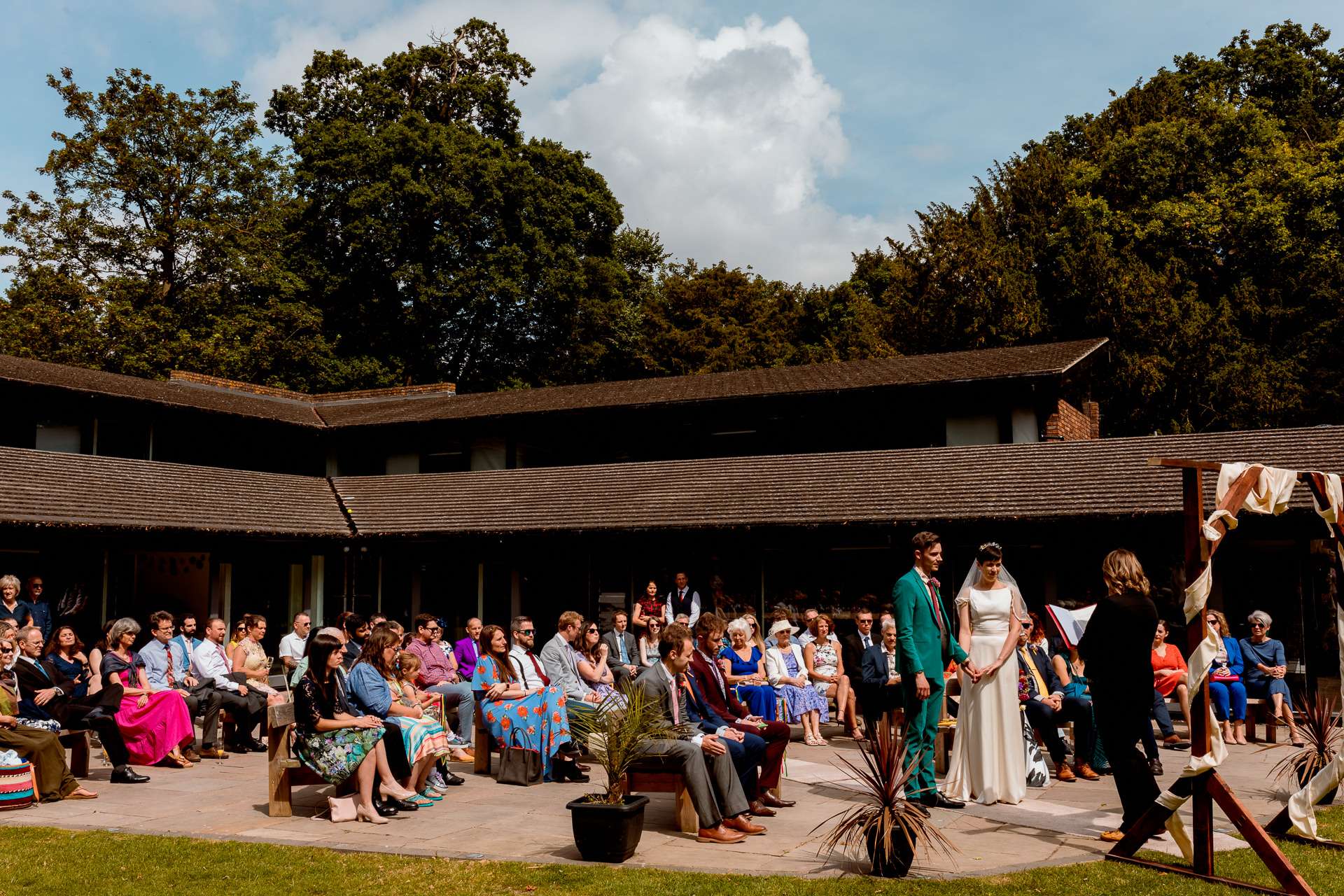 To continue with the informal feel, they skipped a sit down meal and table plan in favour of food trucks. Becki spent ages sourcing brightly coloured crockery from charity shops, with the idea that they could then be donated back for them to re-sell – eco conscious and charitable to boot! They took their first dance very seriously, though, and really enjoyed performing the Viennese waltz to the orchestral version of 'La Valse d'Amelie' from the film 'Amelie' (a significant film in their relationship). "We spent months practising with a local dance teacher, but it was worth it. We only made one tiny mistake so it was worth all of the hours of accidentally standing on each other's feet whilst we were learning it!"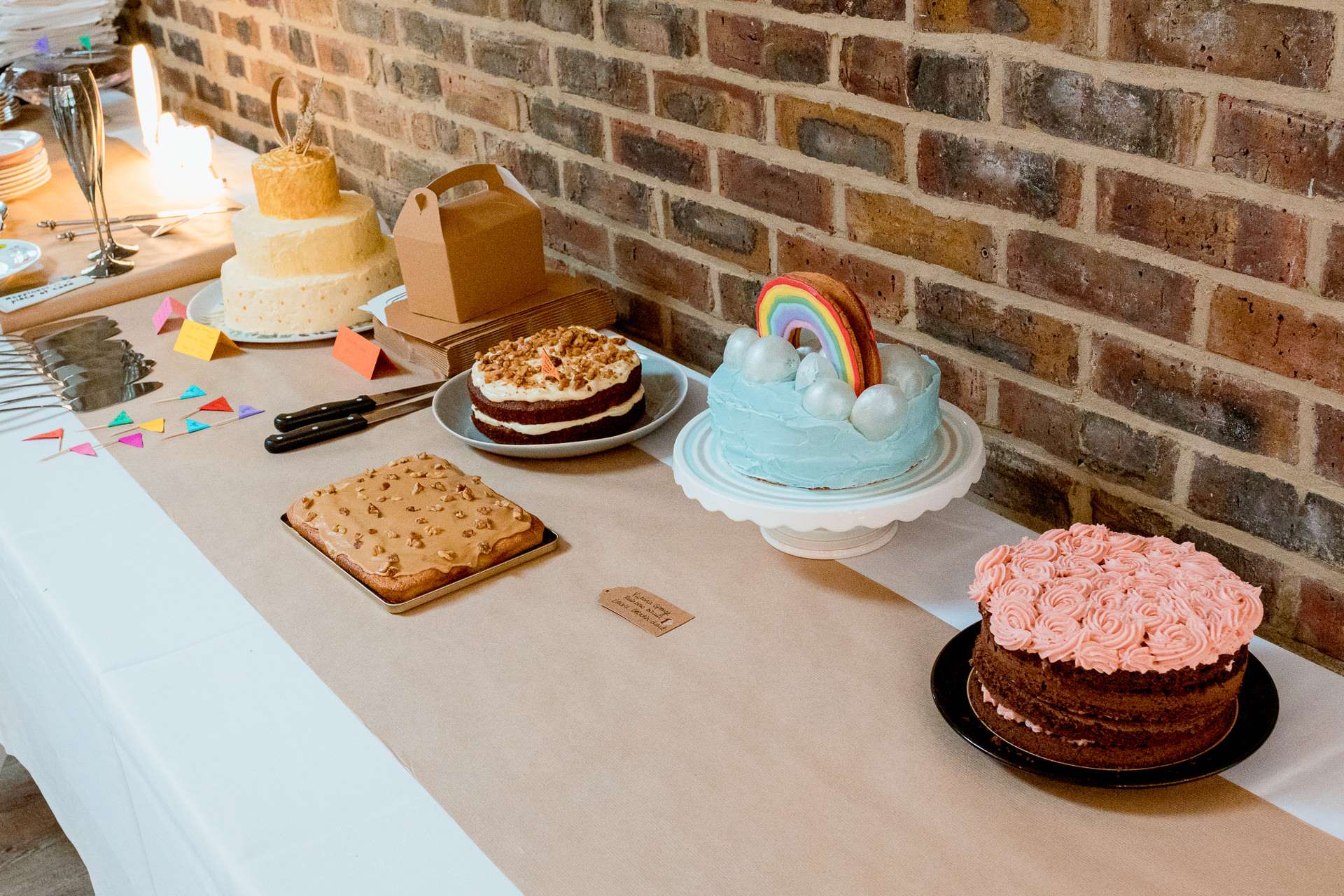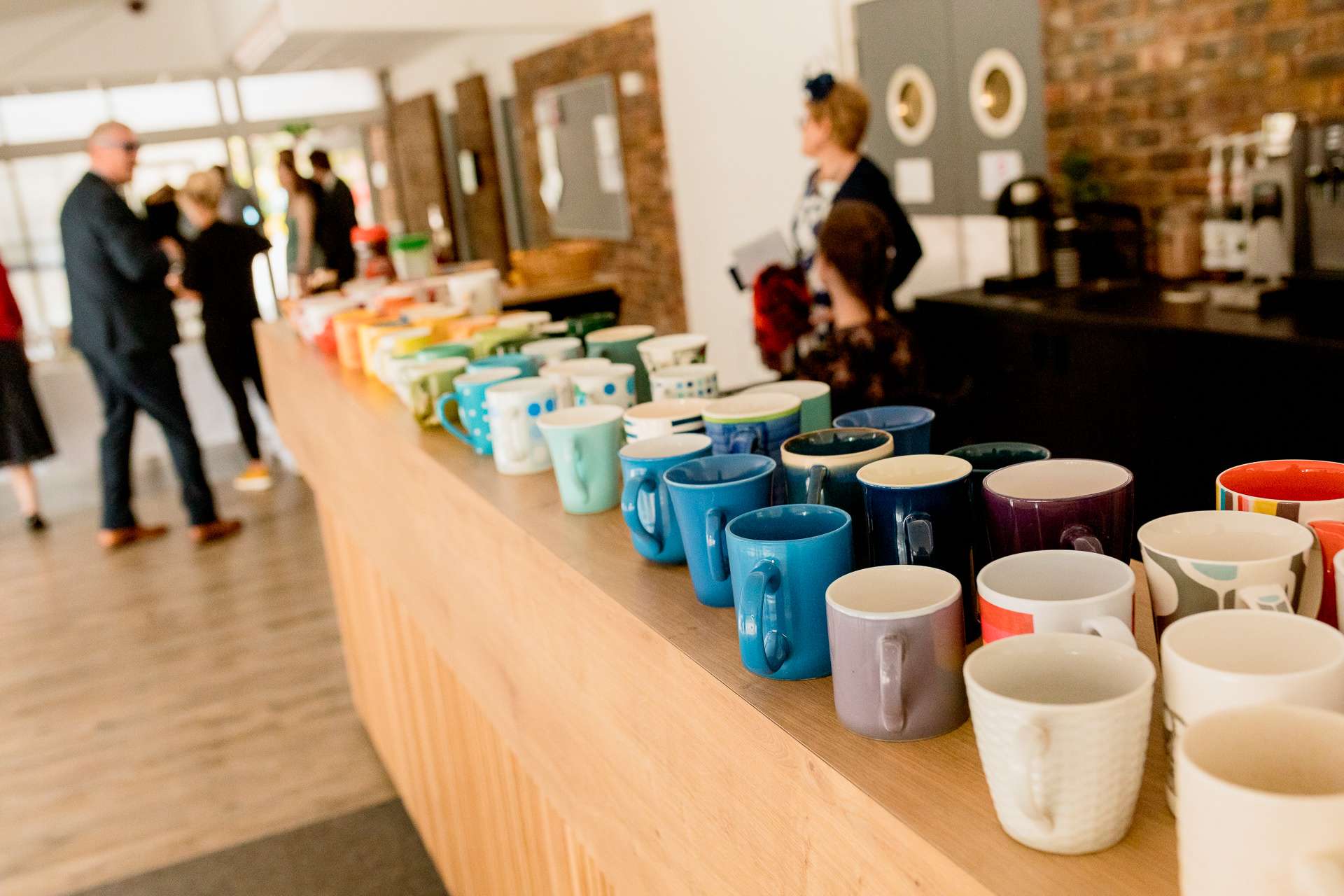 While they really enjoyed getting stuck in to wedding planning and making the most of the experiences in the lead up, Becki does advise future couples to take an occasional break from it. "Our usual 'date nights' fell by the wayside a bit and I was spending whole evenings sorting wedding stuff or making wedding stuff or researching wedding stuff, it was easy to forget why we were even having a wedding in the first place!"