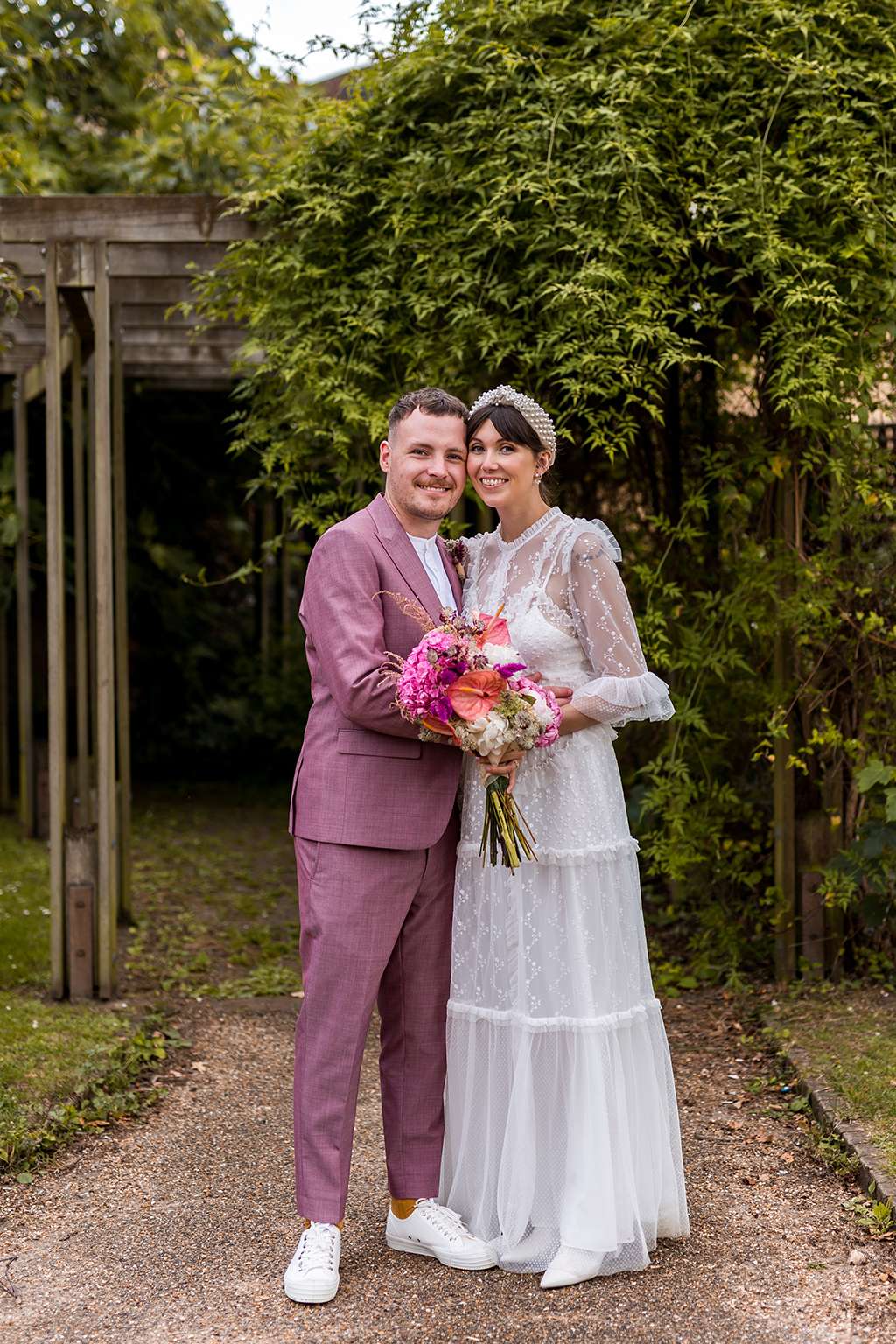 Gracie and Craig are both very into thrifting and buying secondhand, and their love of nature meant that their wedding could only have an eco consideration running through it's core. They were married in Becketts Chapel at The Halls in Norwich, a hidden away crumbling church protected by a greenhouse-like structure. They had a £3,000 budget to spend on their day.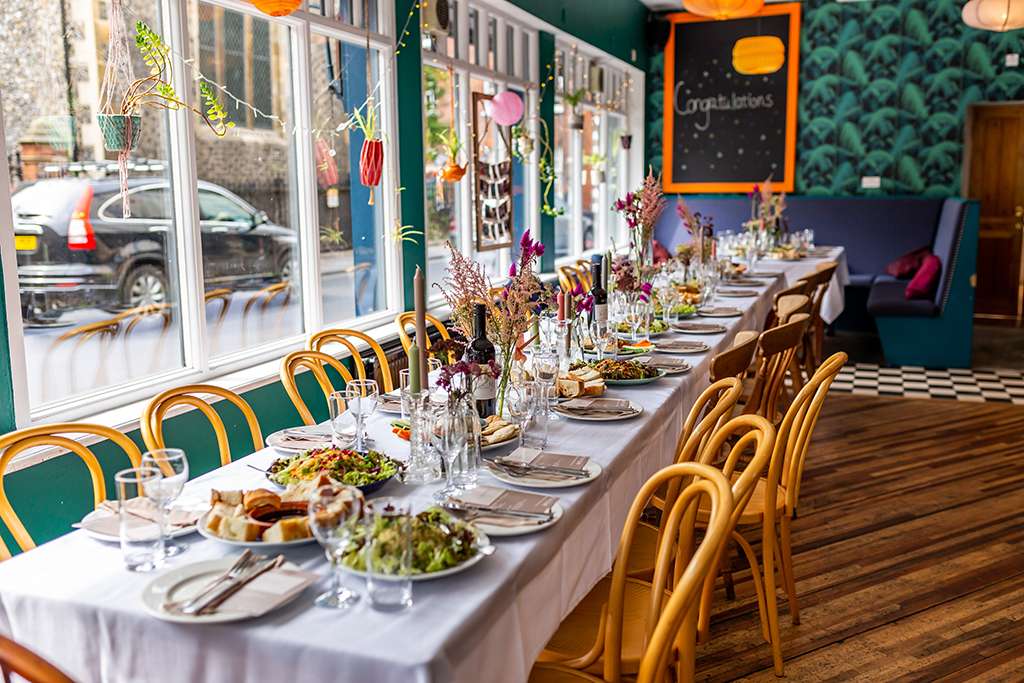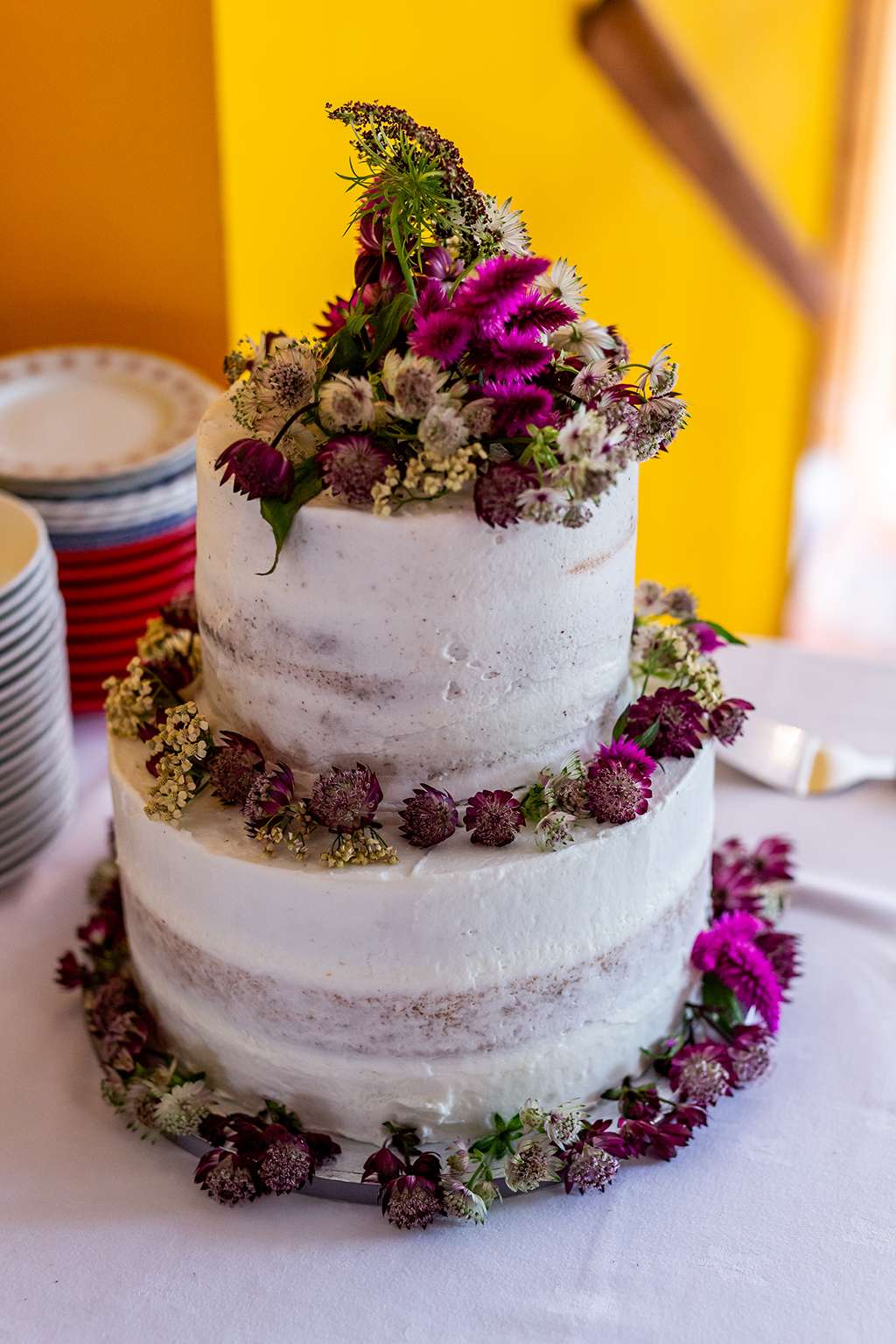 They served an all-vegan menu and thrifted decorations from charity shops. As Gracie is the founder of a sustainable clothing brand, fashion was very much a priority for their day; wherever possible, their outfits and accessories came from sustainable brands. "I'm very into Japanese ikebana and flower arrangements so that was a key focus when it came to inspiration, too. We wanted it to be as natural as possible," Gracie said.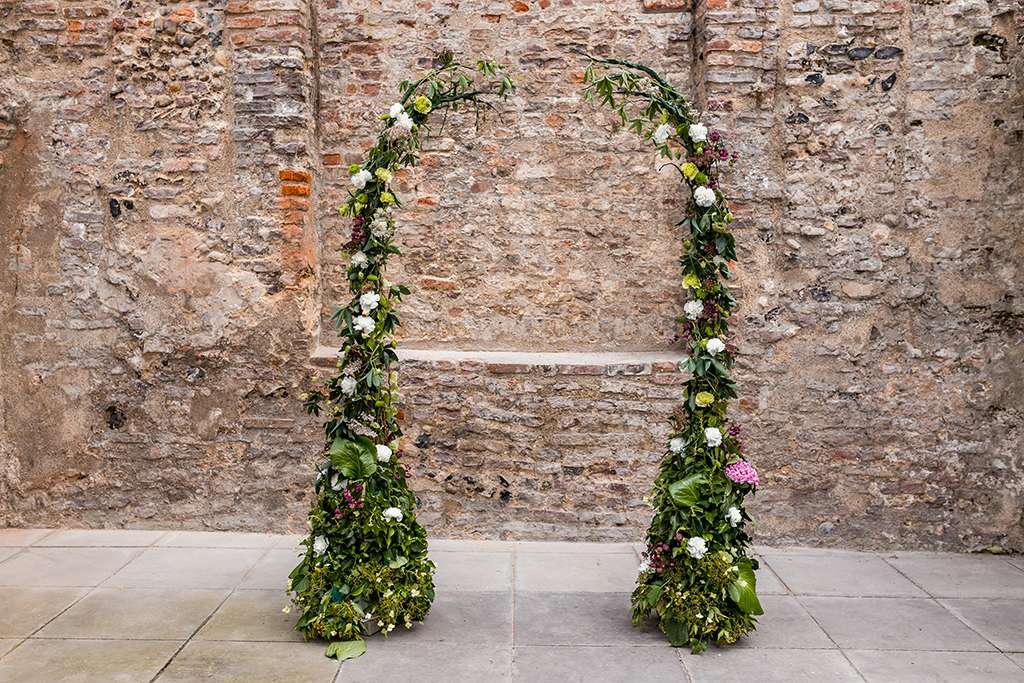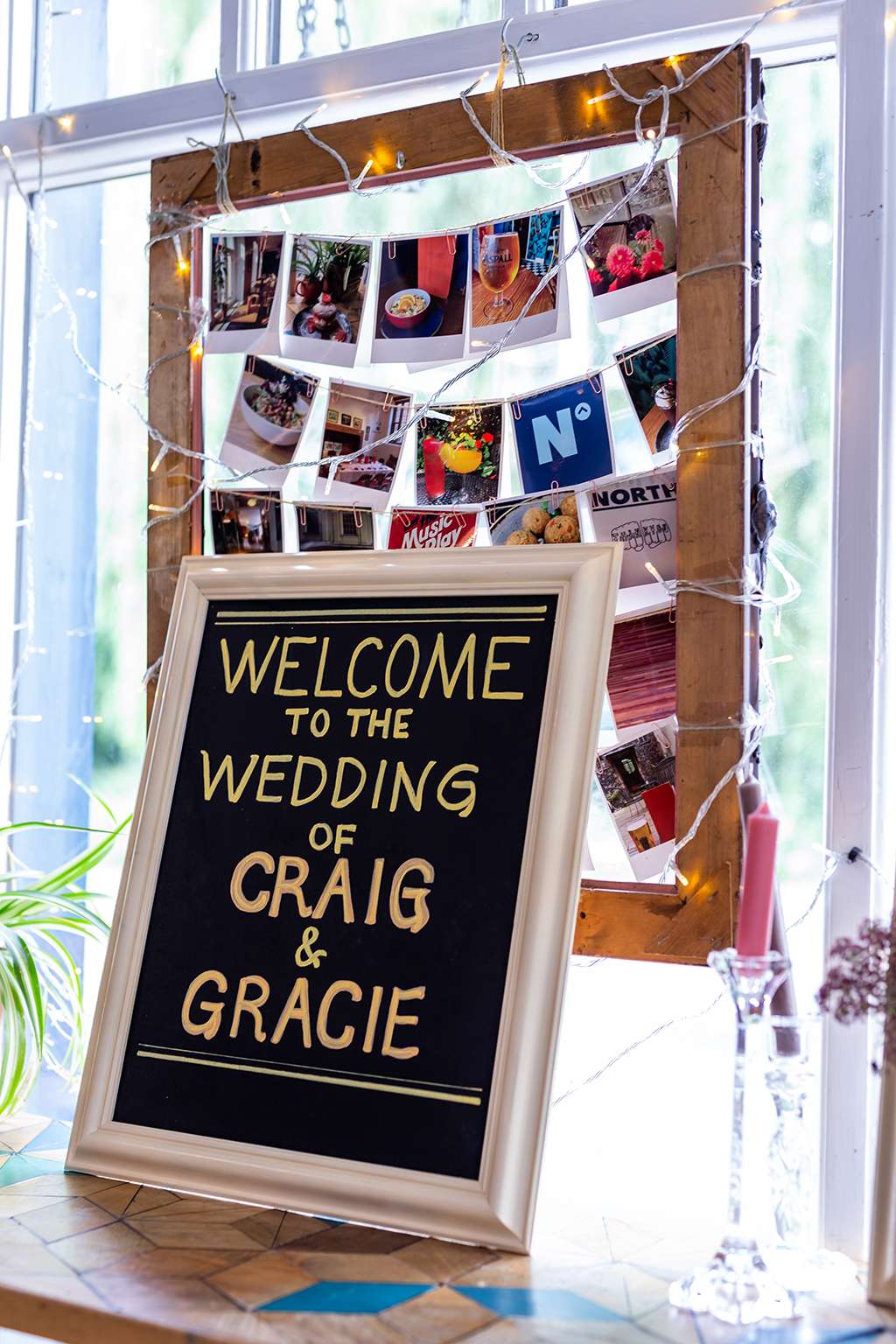 Their ceremony was conducted by the groom's best friend because they wanted it to feel personal. They also wrote their own vows. Having a humanist ceremony also saved them a pretty penny at the venue. After the ceremony, Craig and Gracie had portraits outside the art college where they both met, before moving on to a local bar for their reception, where Gracie had sewn all the napkins herself, as well as designing the menus and doing all the flower arranging.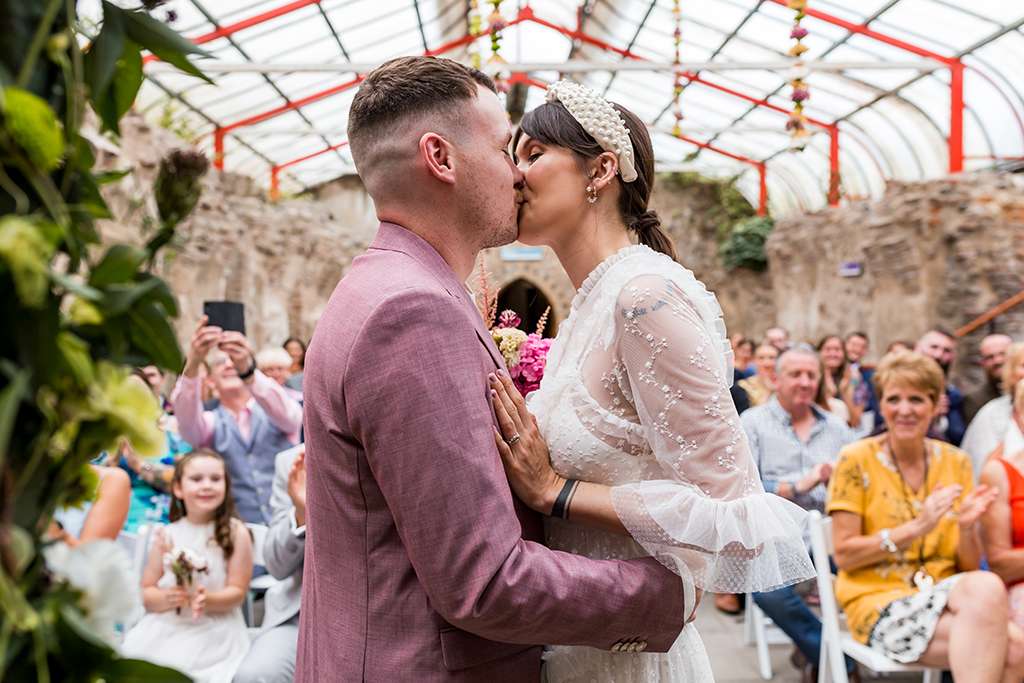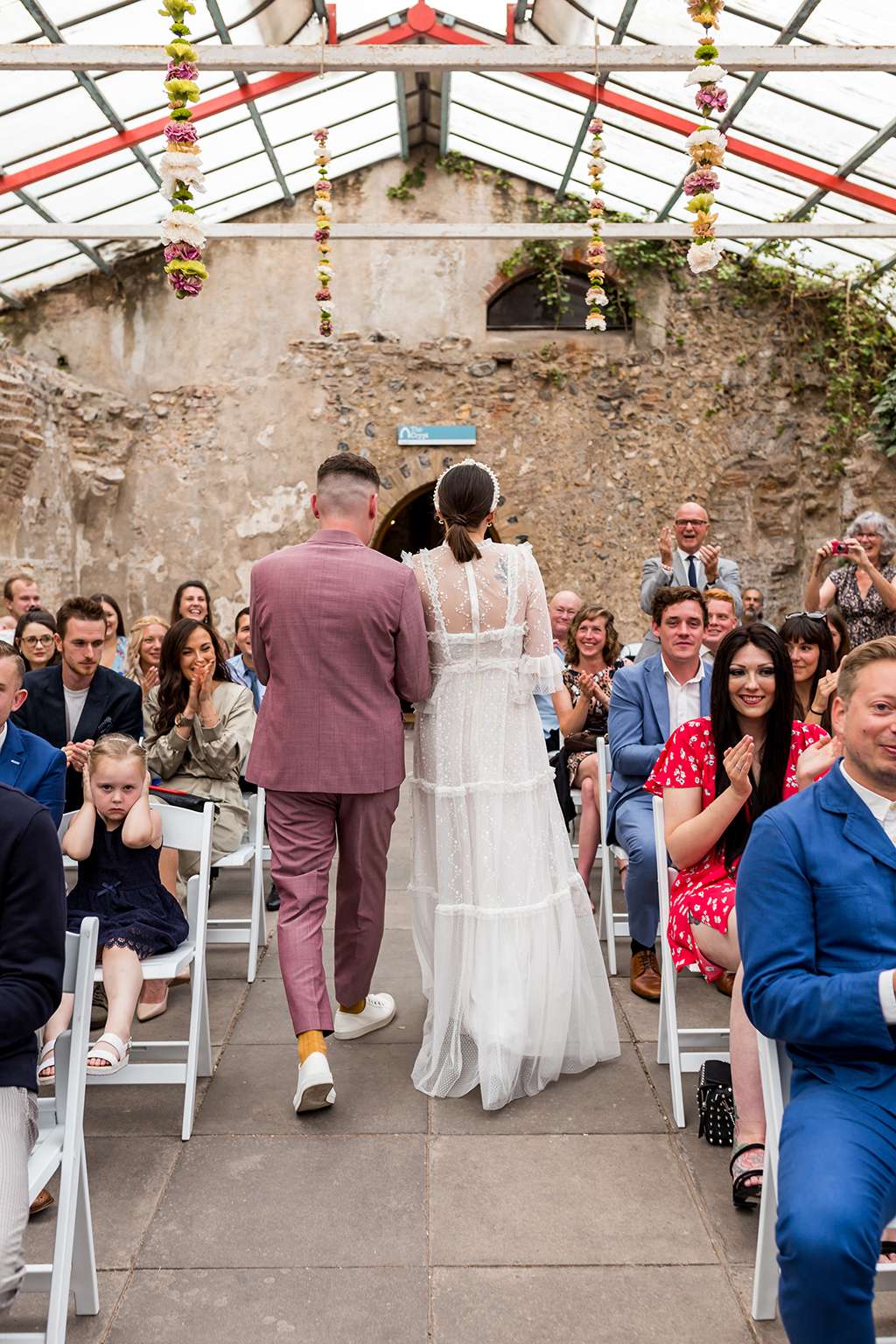 "The biggest expense that I hadn't foreseen was the flowers," explained Gracie. "I ordered everything wholesale, and then a friend made the bouquets, flowers for the ceremony and the tables. Although we saved money by doing it this way, it was still a big cost! It was worth it for us though as they packed such a huge punch for our decor. I wish we'd had more flowers at the ceremony venue, in fact!"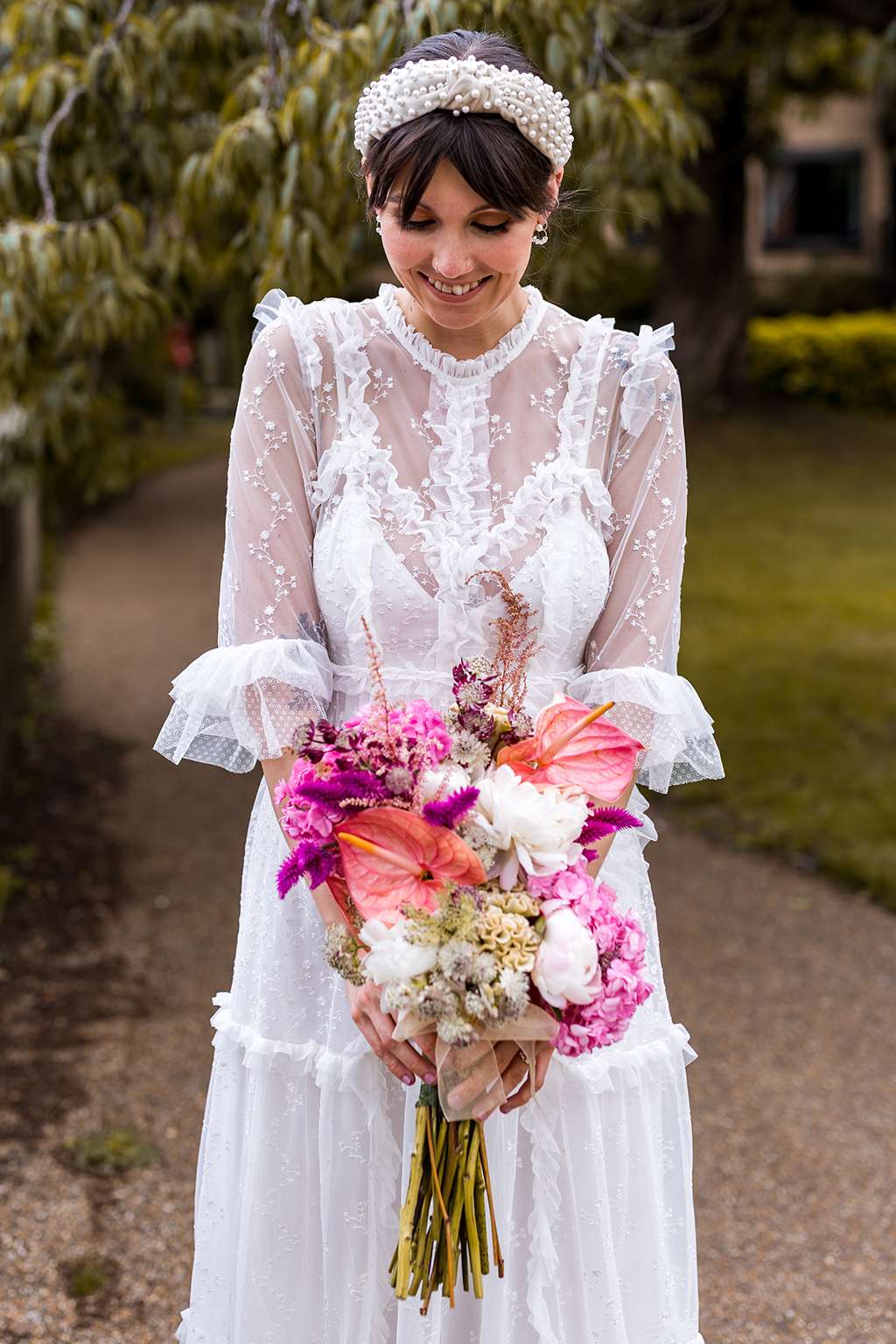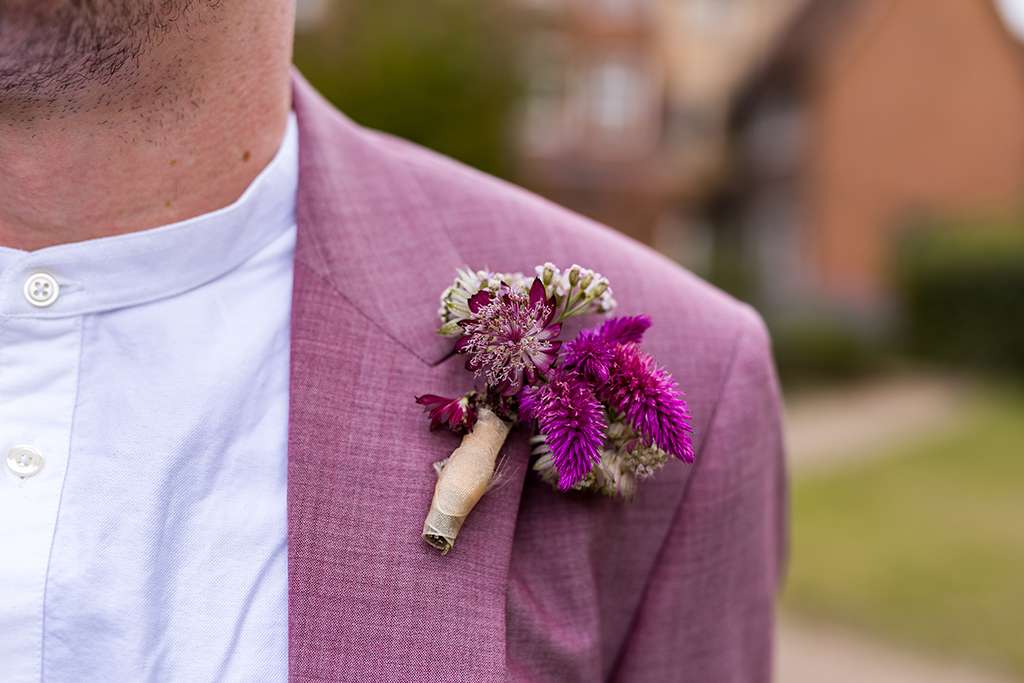 Gracie's advice for future couples is to be true to your own vision. "Most things you can do or make yourself, too," she said. "If you're not creative, ask friends to help, they'll all be eager to in some way!"