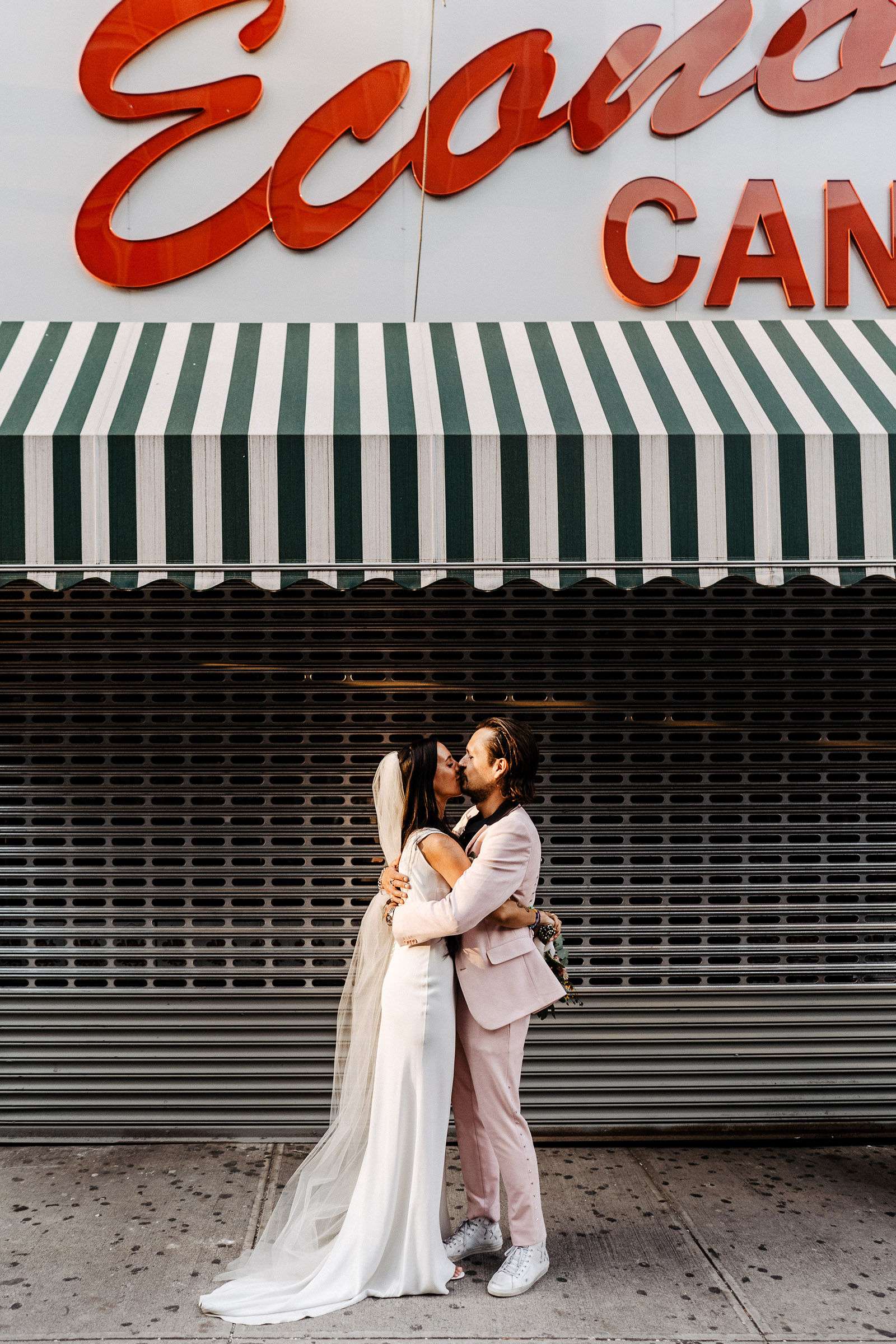 Joe and Beth got engaged on a rooftop in New York, and as they love it there so much, decided it would make the perfect setting for their August wedding, too. They set out to create a day that was not only memorable for them, but showcased to their friends and family exactly what they love about the Big Apple.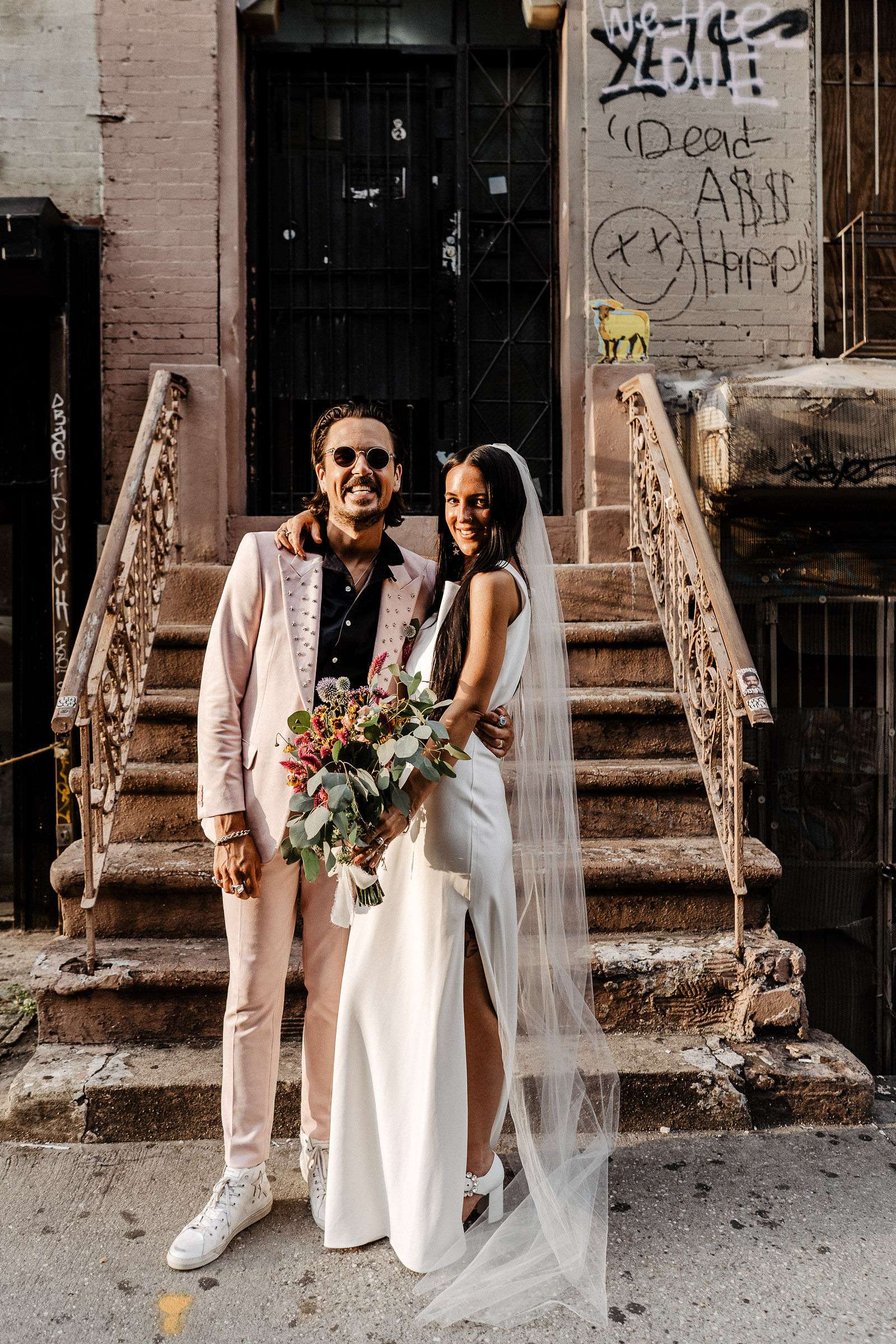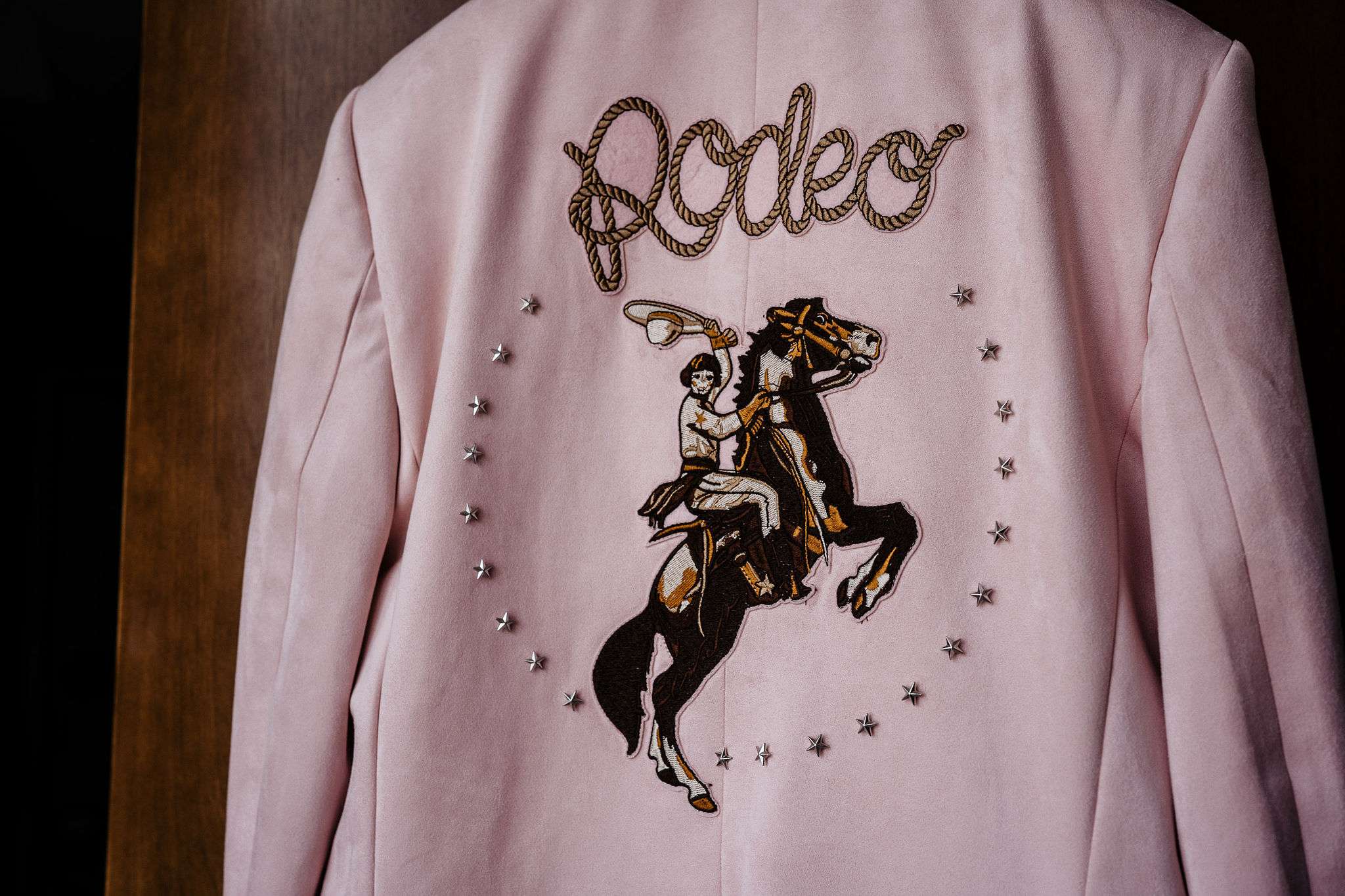 With a budget of £15,000, they were married on the rooftop of the Rivington Hotel on the lower east side – this wasn't the original plan, their original venue cancelled on them, but it turned out much better than they were expecting, thankfully! They focused their budget on aspects that were important to them – catering, as they didn't want people to be hungry, and DIY'd elements to not only save money, but to get their friends and family involved in the festivities. For a wedding breakfast they bought in platters of local delicatessen, lobster rolls and a mashup of Milkbar confetti cake and doughnuts for their wedding cake.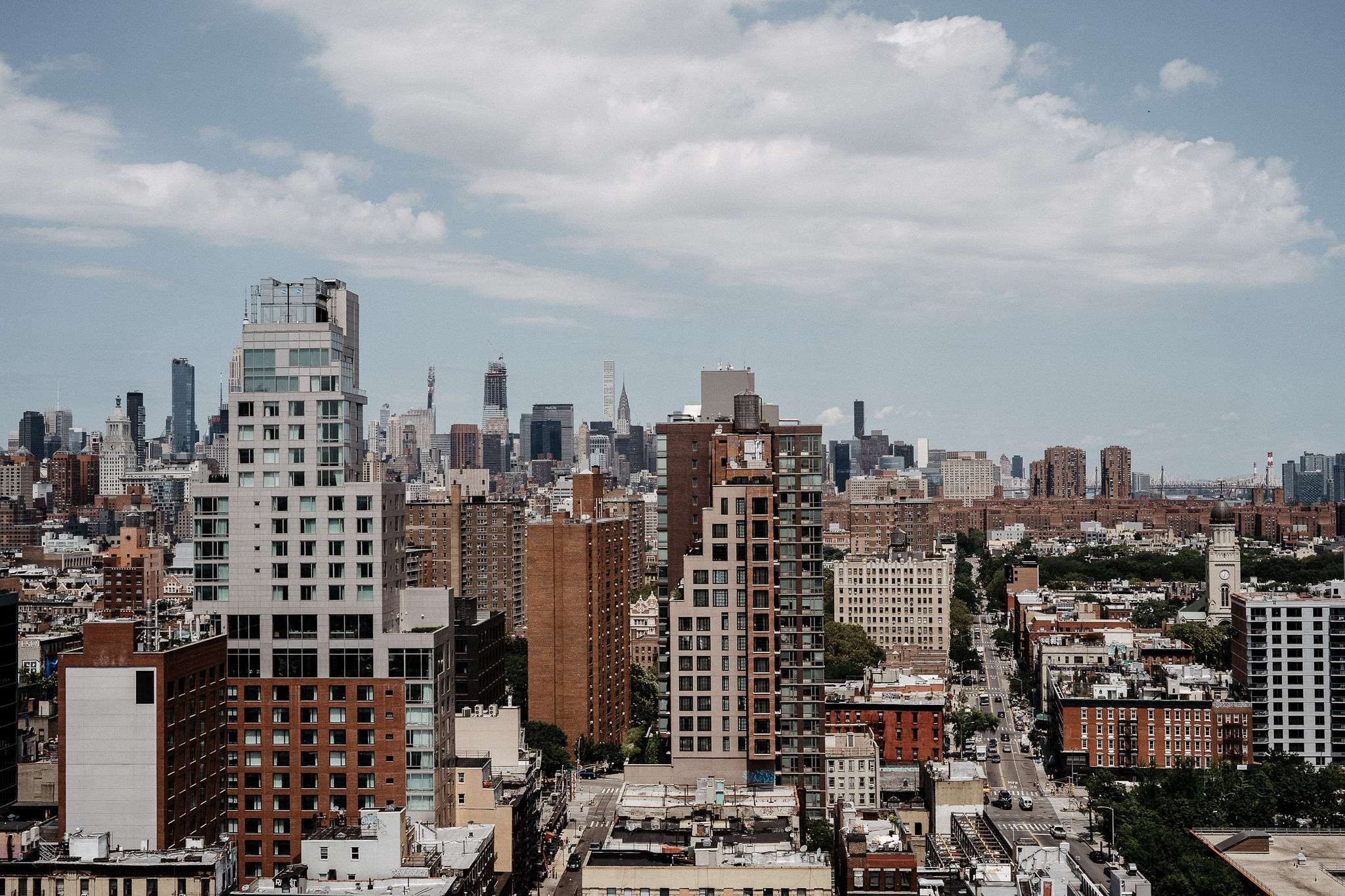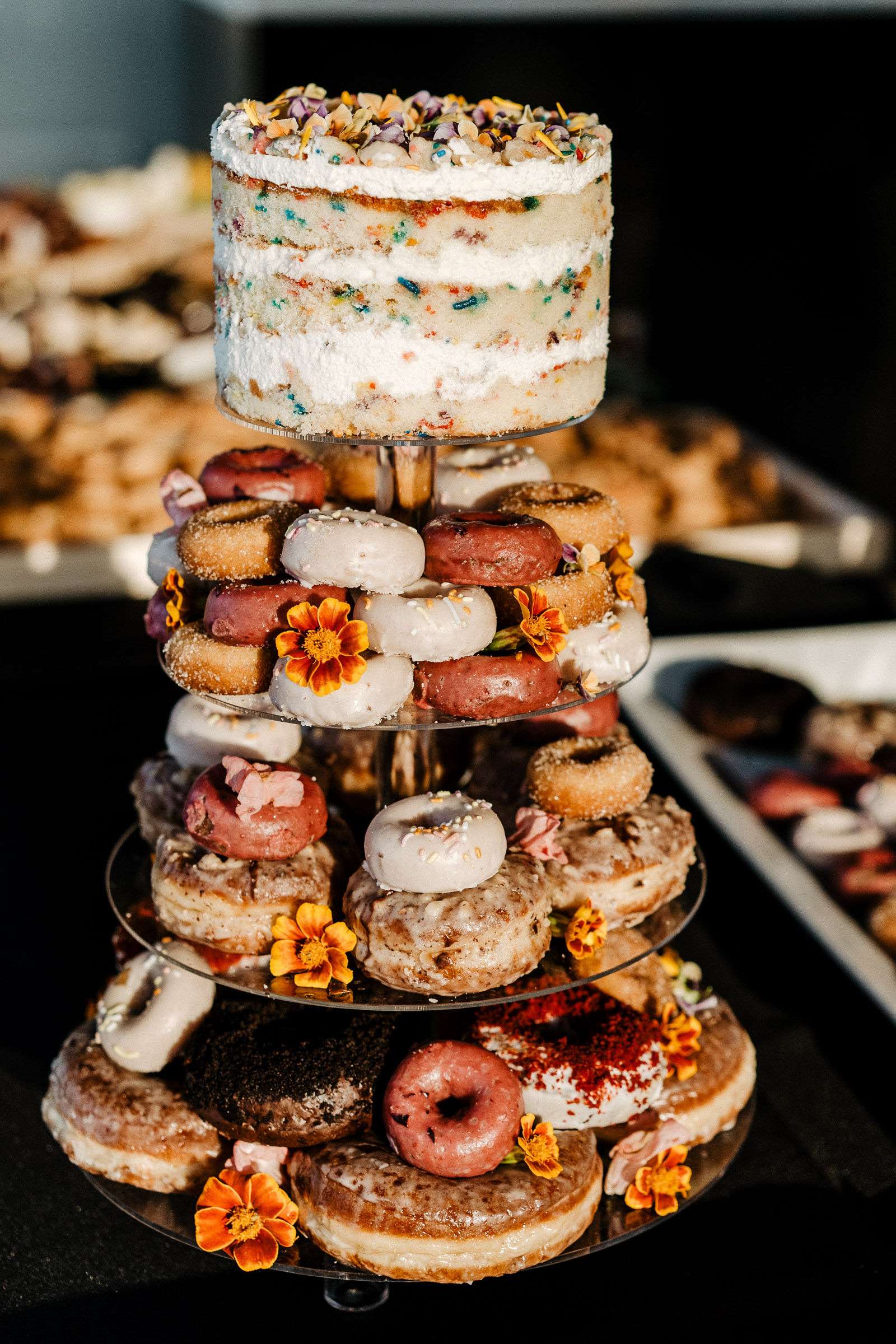 Beth's step-brother got ordained so he could be their officiant and they hired a Shoot It Yourself videography package, where they send out cameras for you to film all the fun and then professionally edit it into a fun-filled wedding video. Beth and her friend hit up Chelsea Flower Market the day before the wedding to buy flowers for bouquets and arranged them themselves.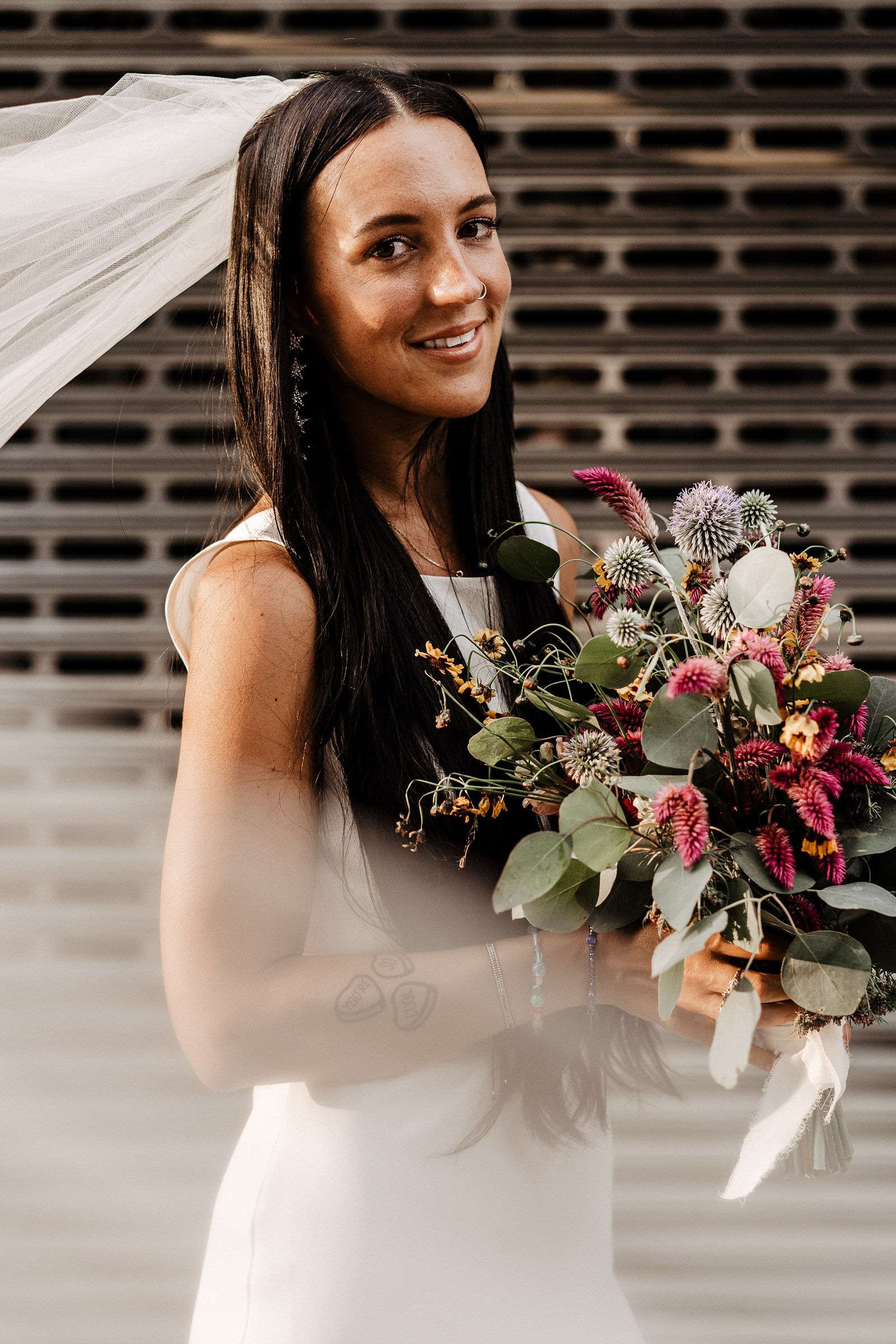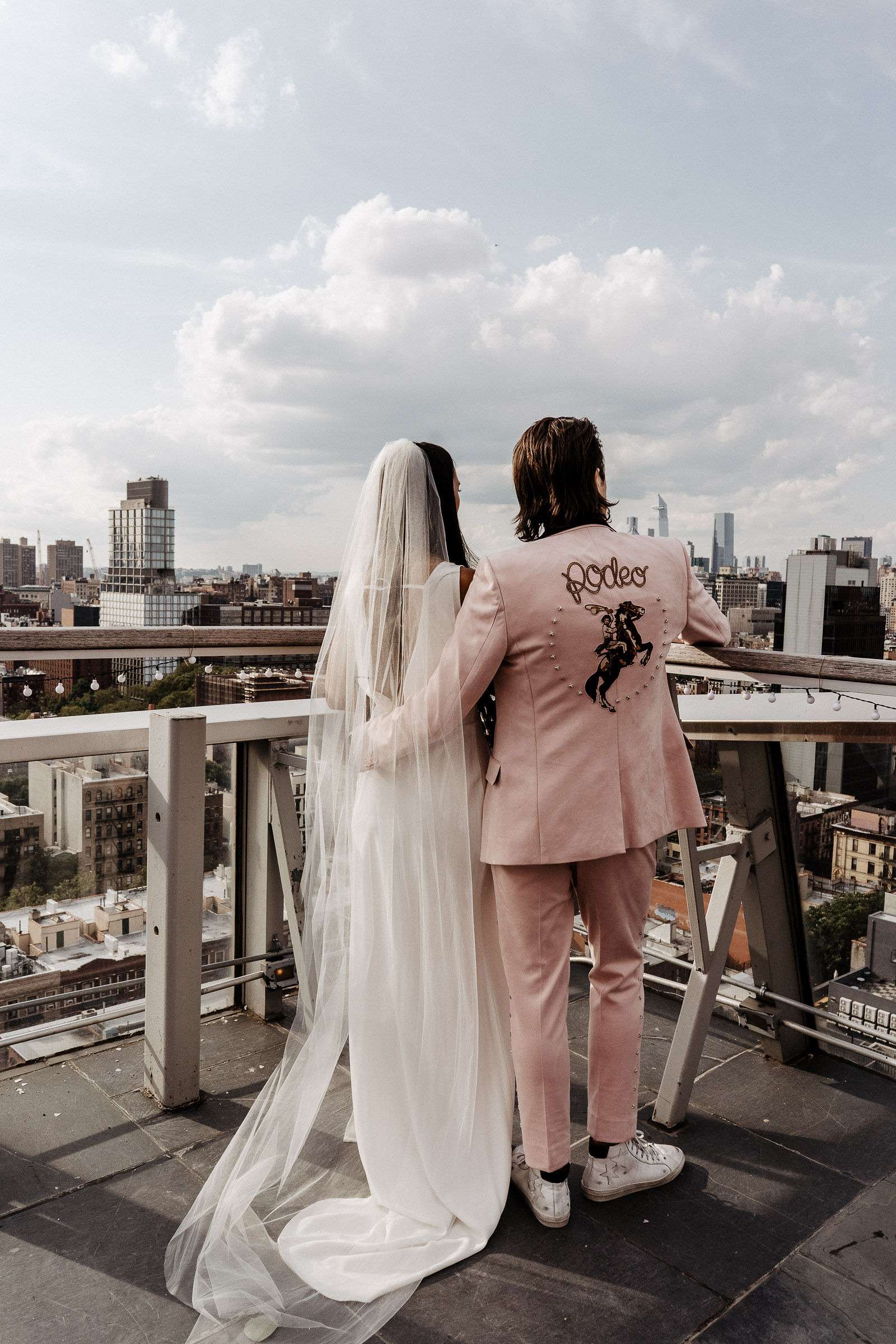 Beth wore a simple column dress chosen from Heart a Flutter Bridal, with ivory fingertip veil and funked up with some Miu Miu shoes. Joe wore a pink ASOS suit emblazoned with a 'rodeo' emblem as a nod to their American nuptials. Their bridesmaids sourced their own dresses, in keeping with pink-coral tones that were mirrored in the flowers.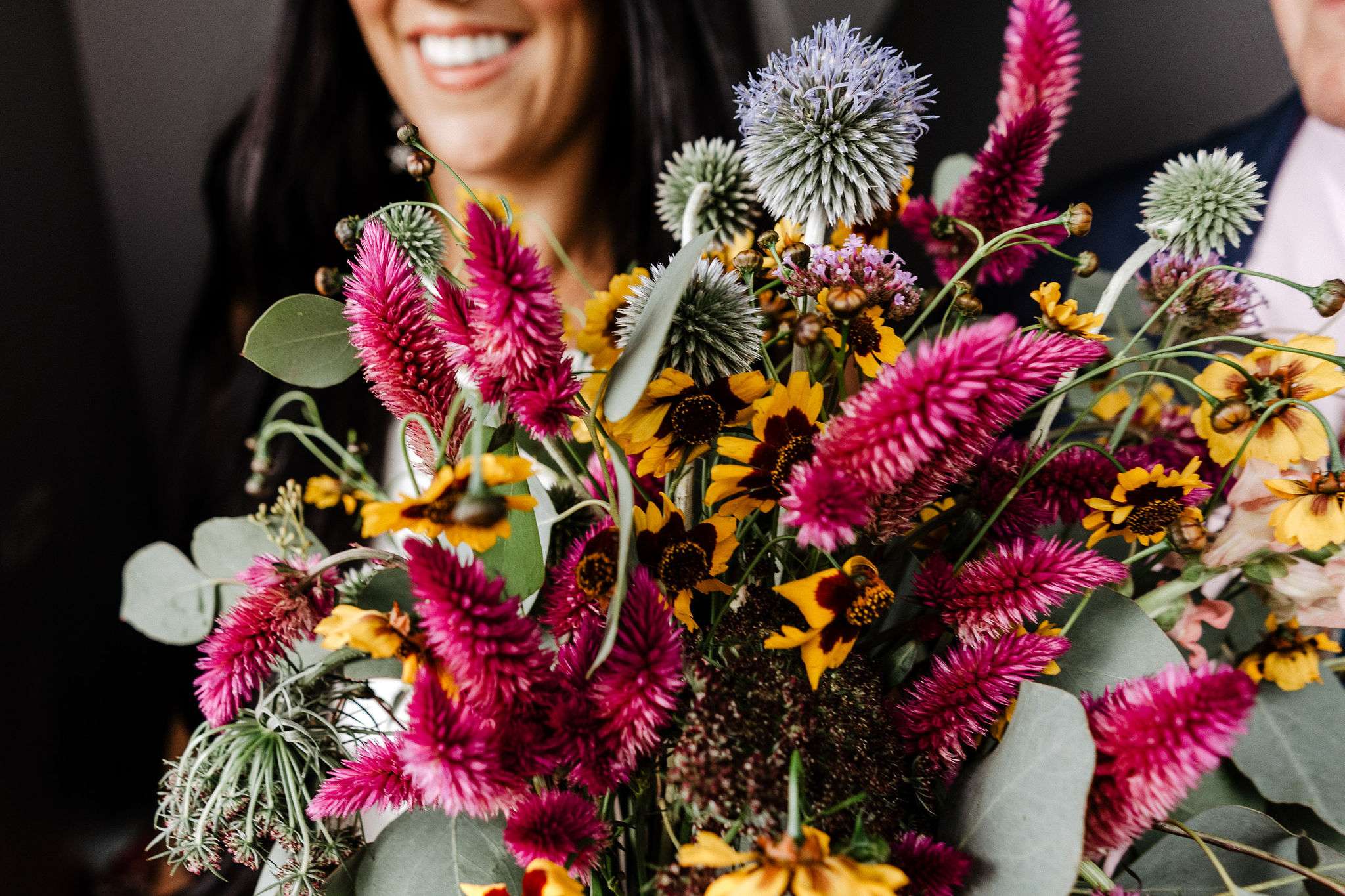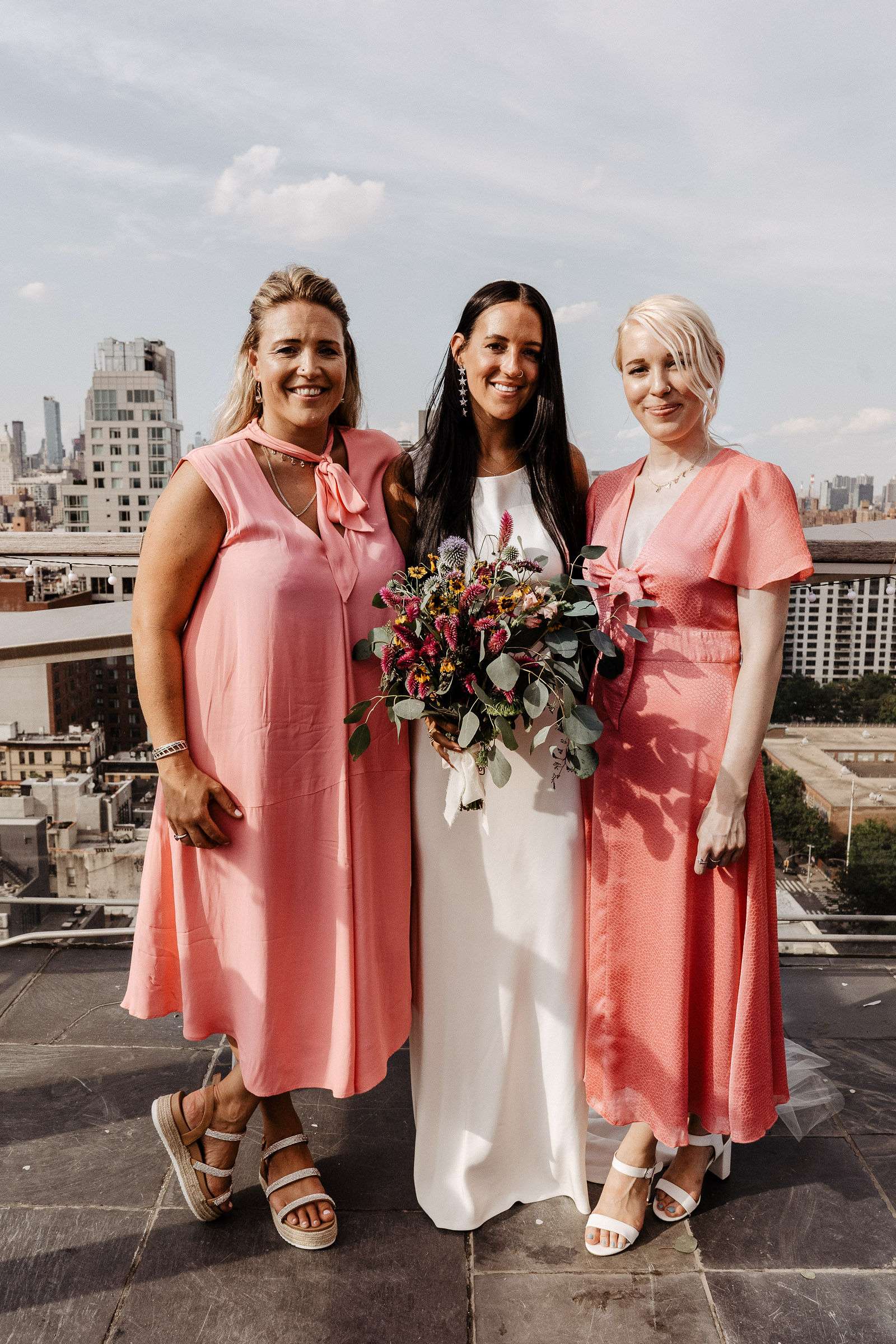 They kept things in the family with Beth's sister, husband and their daughters singing during the ceremony. After the sunset drinks on the rooftop, they walked through the New York streets and ended up in a dive bar til 3am playing pool. It was such a fun-filled day that they forgot to sign the marriage license, spending a panicked two hours the morning after looking for it before realising that the hotel had thankfully kept it safe for them!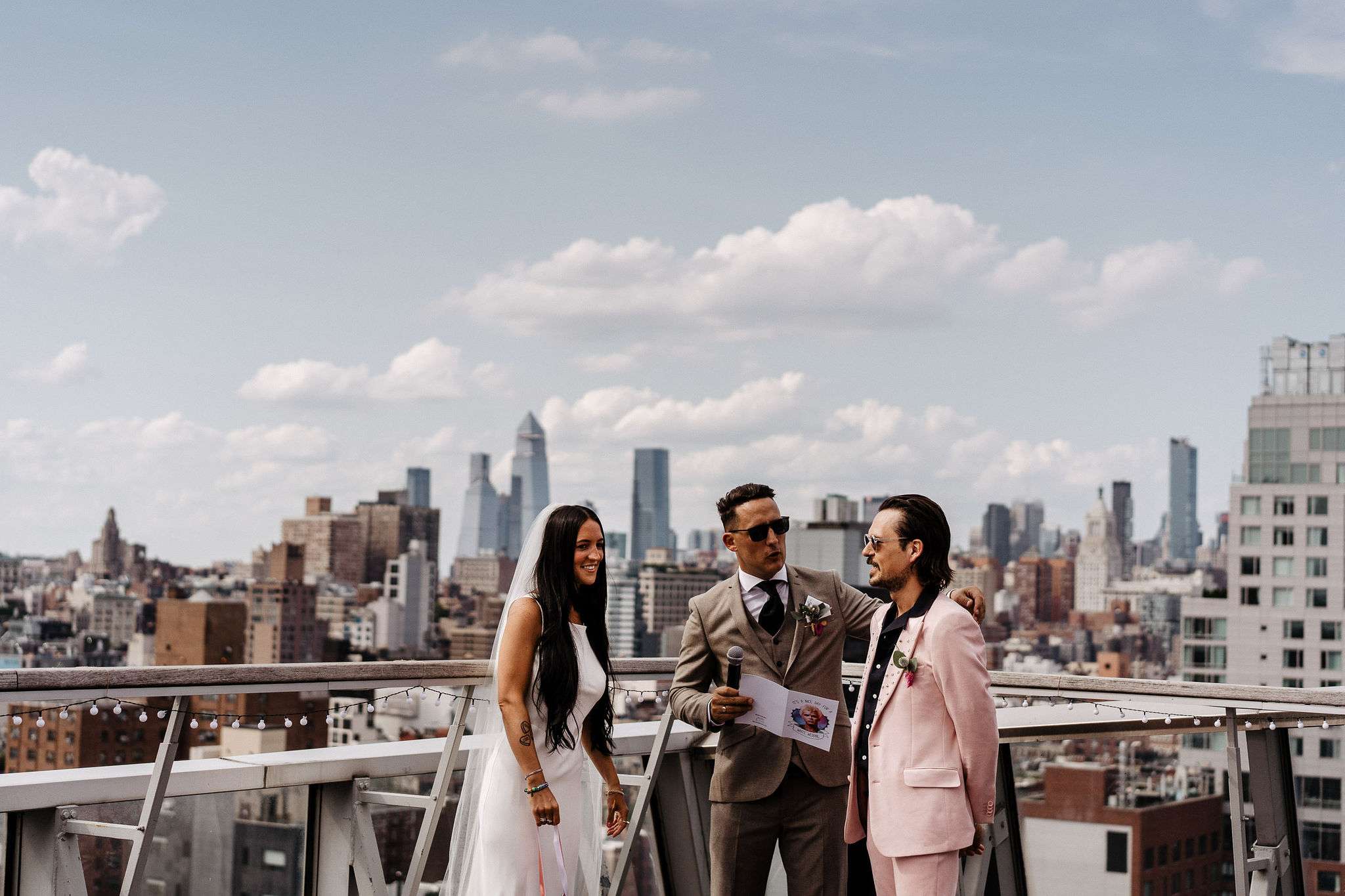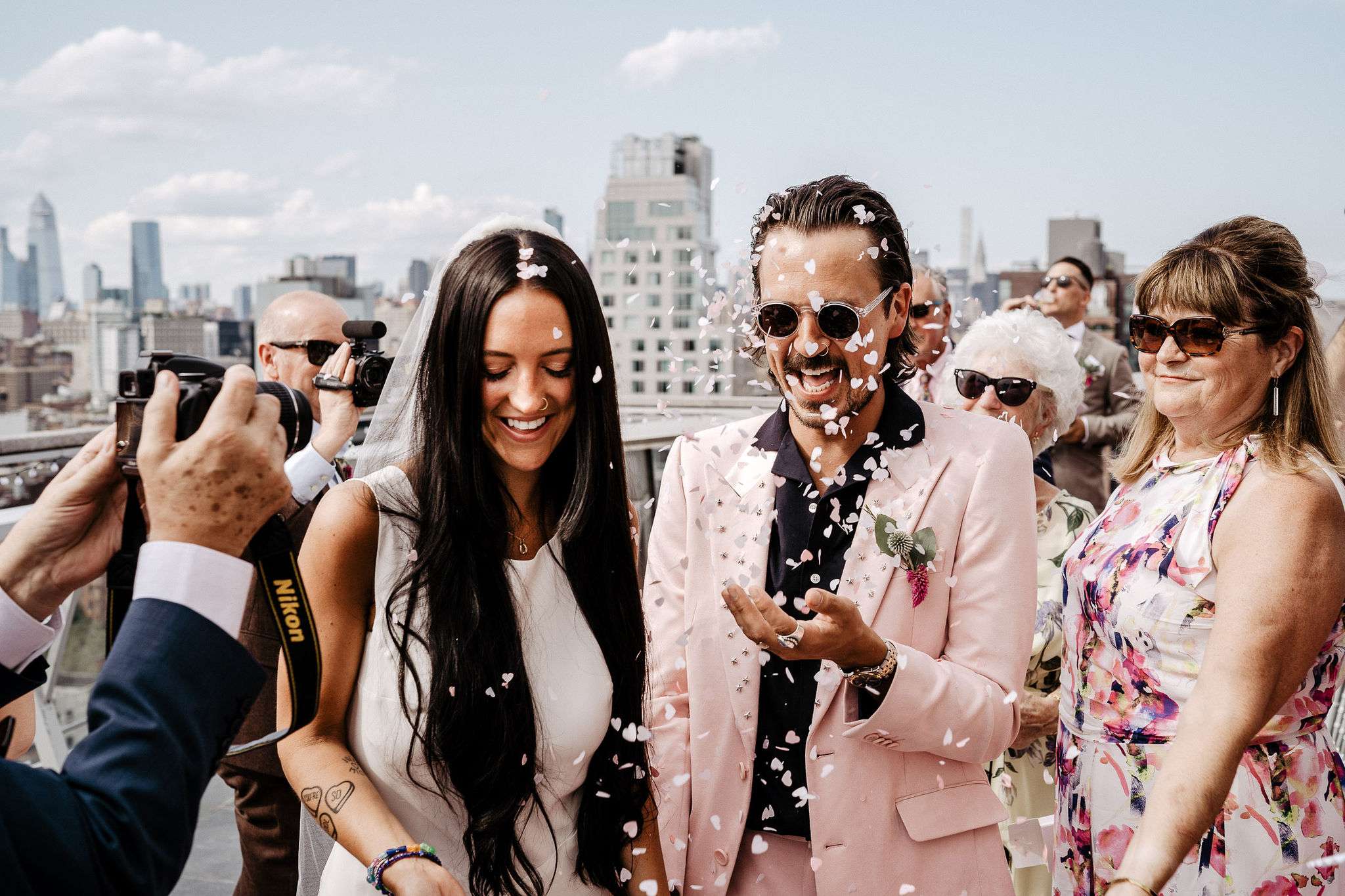 "The best thing about planning our wedding was getting to show our friends and family exactly what made us fall in love with New York. We had a blast running around the city and watching our loved ones dancing in a dive bar at 3am was our favourite memory. We'll never forget it!"