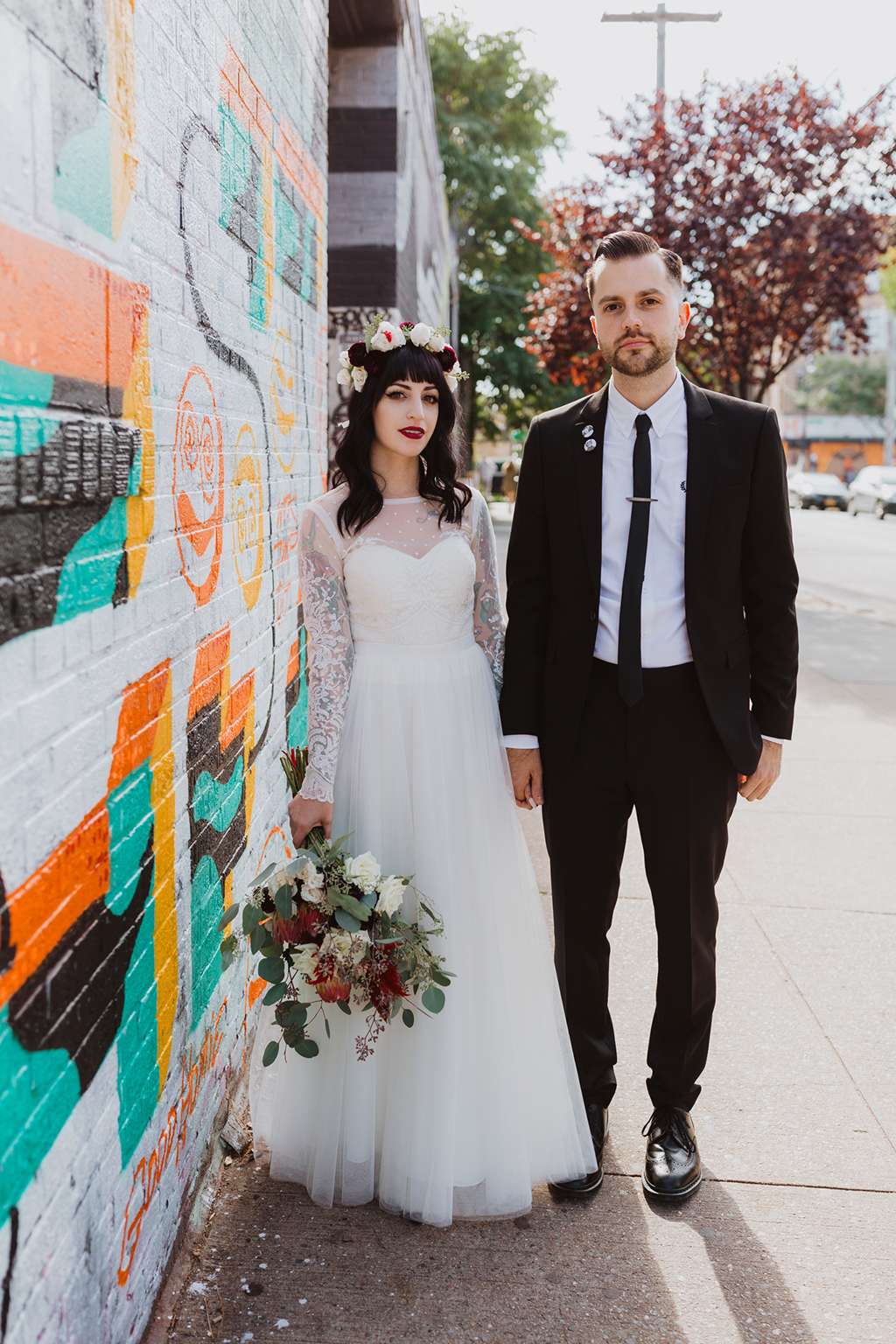 Brittany and J.D. wanted their autumn wedding to be a celebration of all the things that they love together, while keeping everything aesthetically cohesive and spending as little as feasibly possible!
"As a designer, I realise that a big mish-mash of seemingly unrelated things could go very badly, very quickly," explained Brittany, "so it was important that the aesthetics of the things we chose were kept simple, bright and bold. I designed our save the dates and invitations with a romantic and a gritty rose pattern, with pops of graphic, off-red text blocks. I kind of shaped everything around that design while planning to make sure everything looked in place."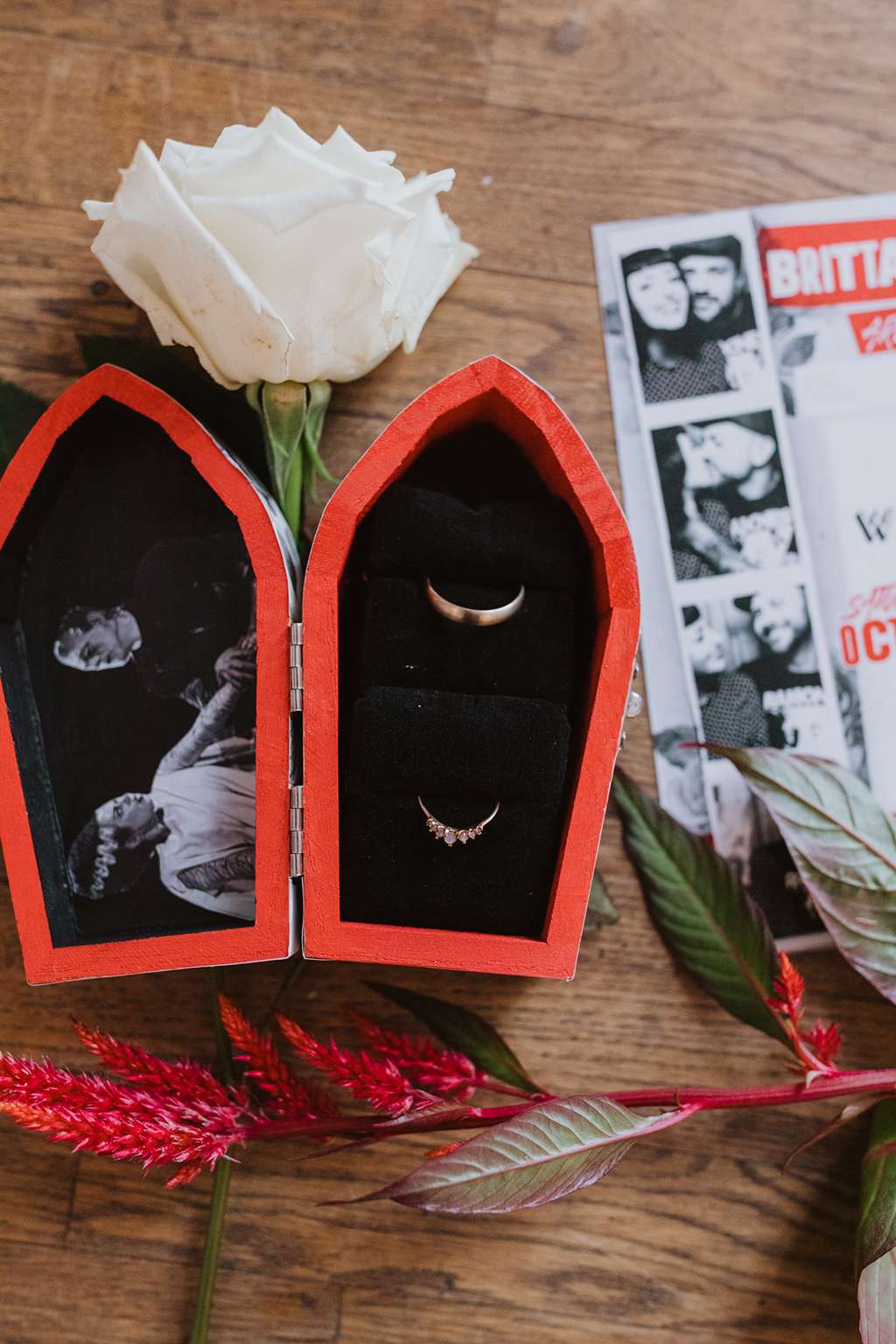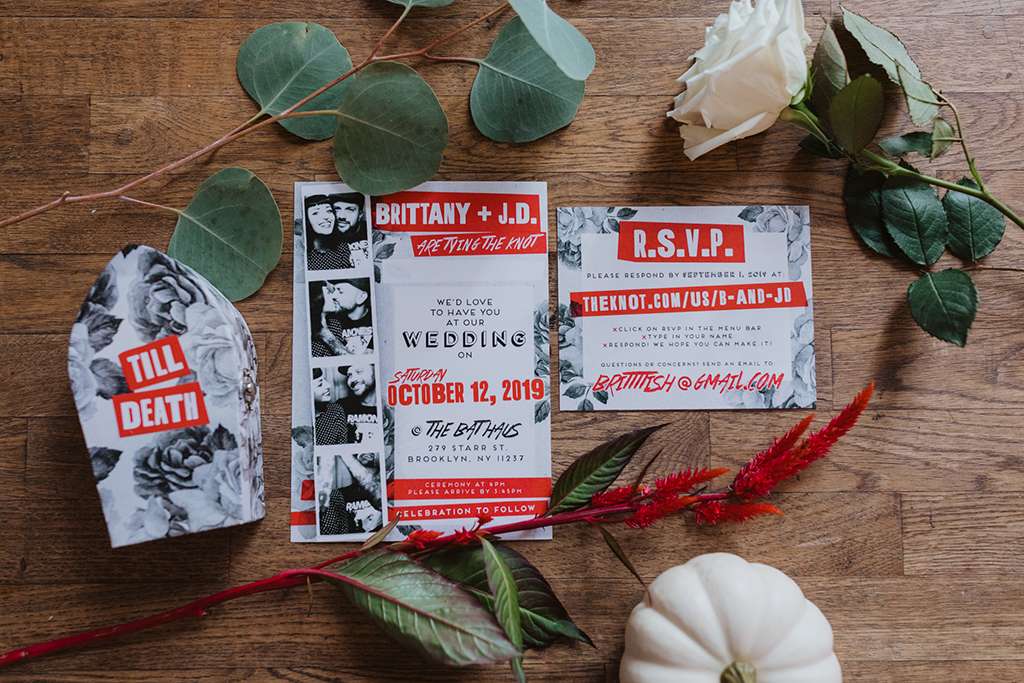 It was also important to them that their wedding was as DIY and Brooklyn-based as possible. They were married at Bat Haus, a boutique event space in the borough. Their wedding rings were from Brooklyn-based Catbird, in fact all of their vendors were from Brooklyn as well. They hired Brittany's college friend for the photography and J.D.'s longtime friend officiated the ceremony. "We wanted our wedding to be as intimate and fun as possible, and didn't really want any strangers! Plus, we have a ton of super talented friends, so we wanted to incorporate everyone. I think that made the day and planning process really special and unique to us."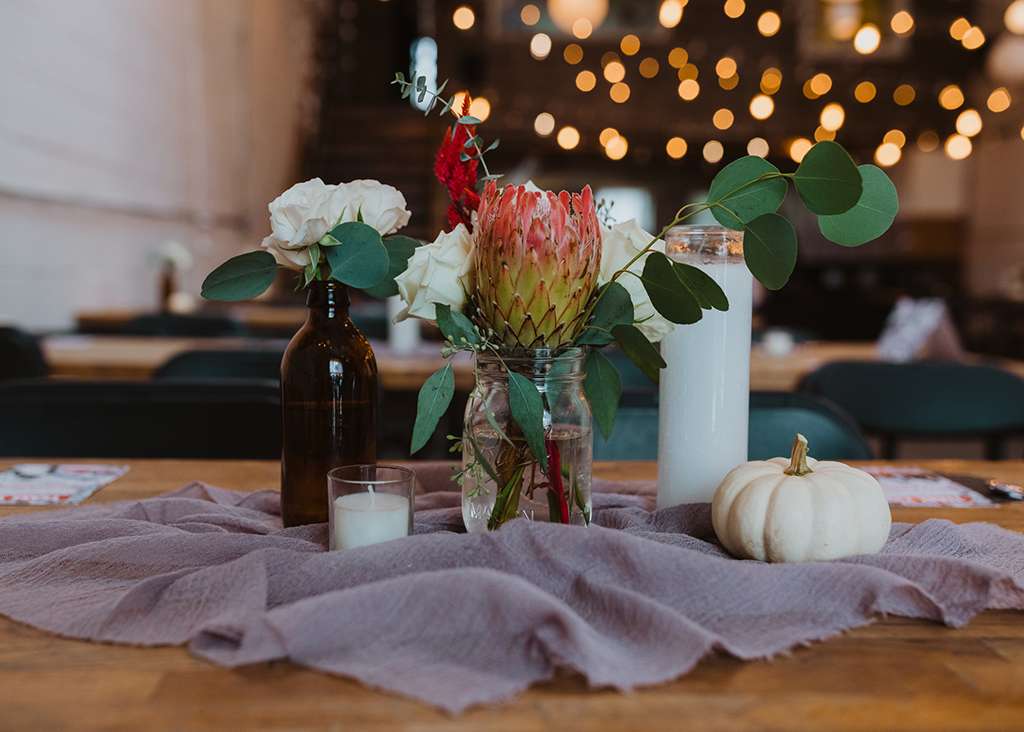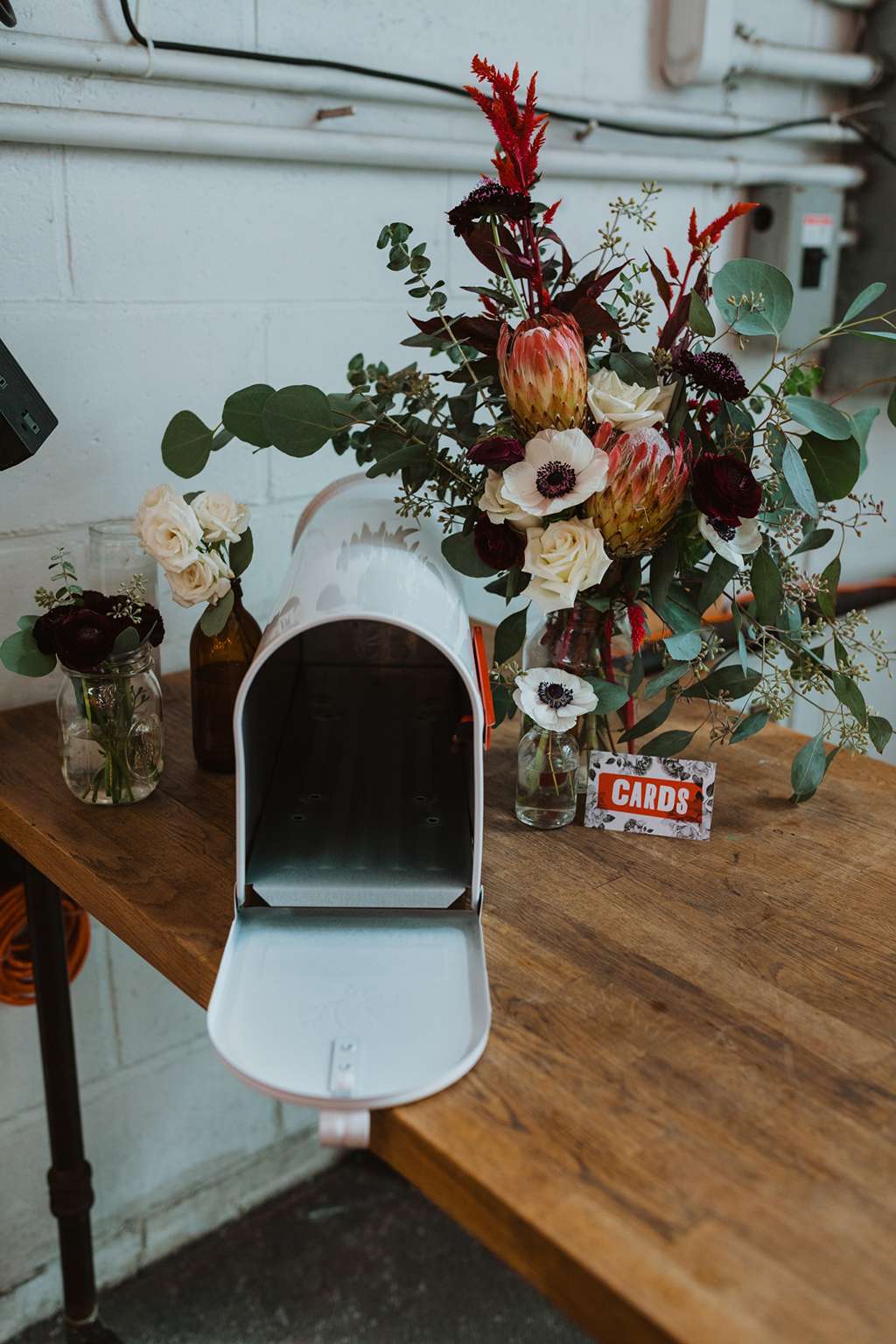 As well as save the dates and their invitation suite, Brittany designed their ring box from a little wooden coffin paper-mache'd with their design, collected all the amber bottles and jar for decor, but the biggest DIY project of all was the flowers.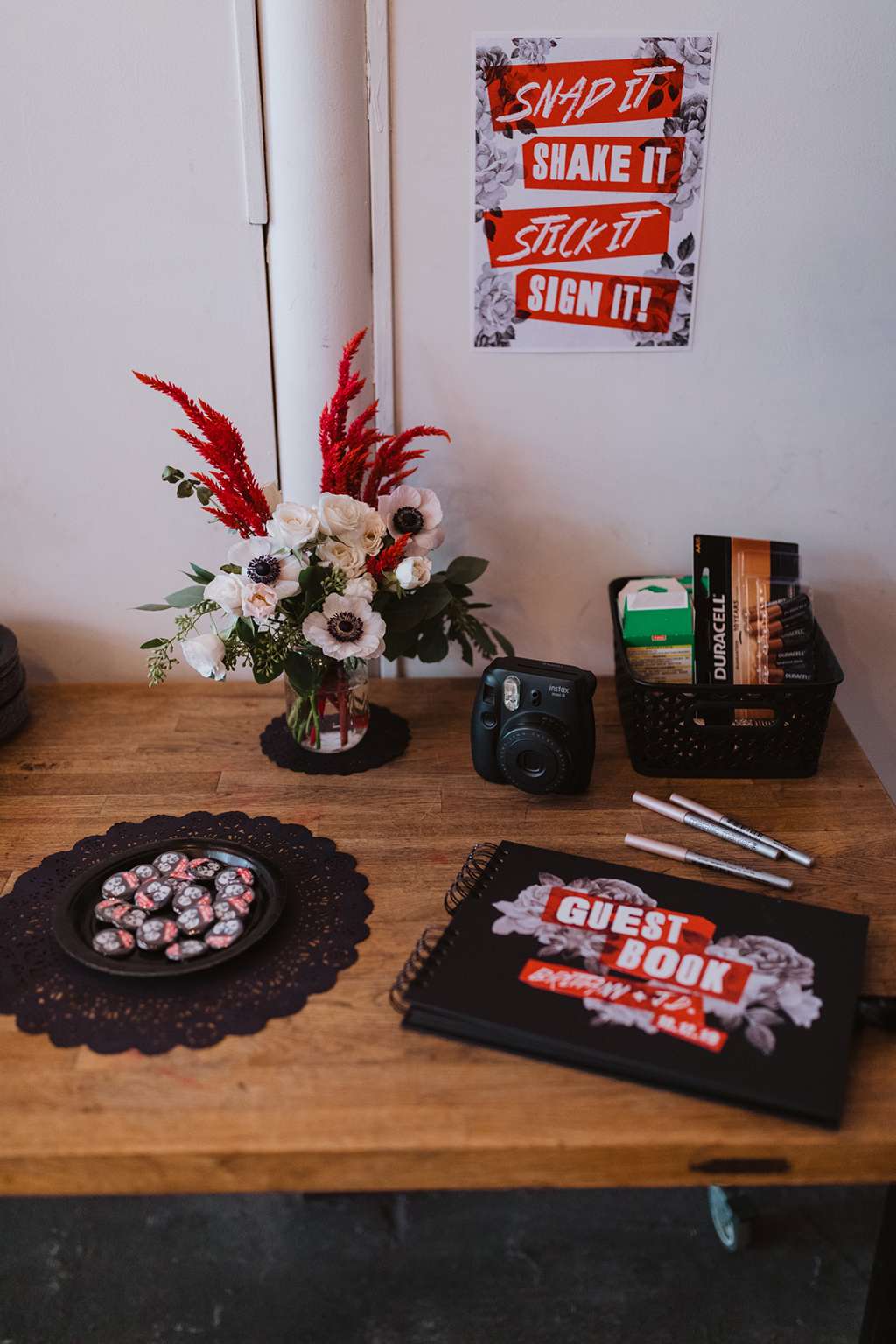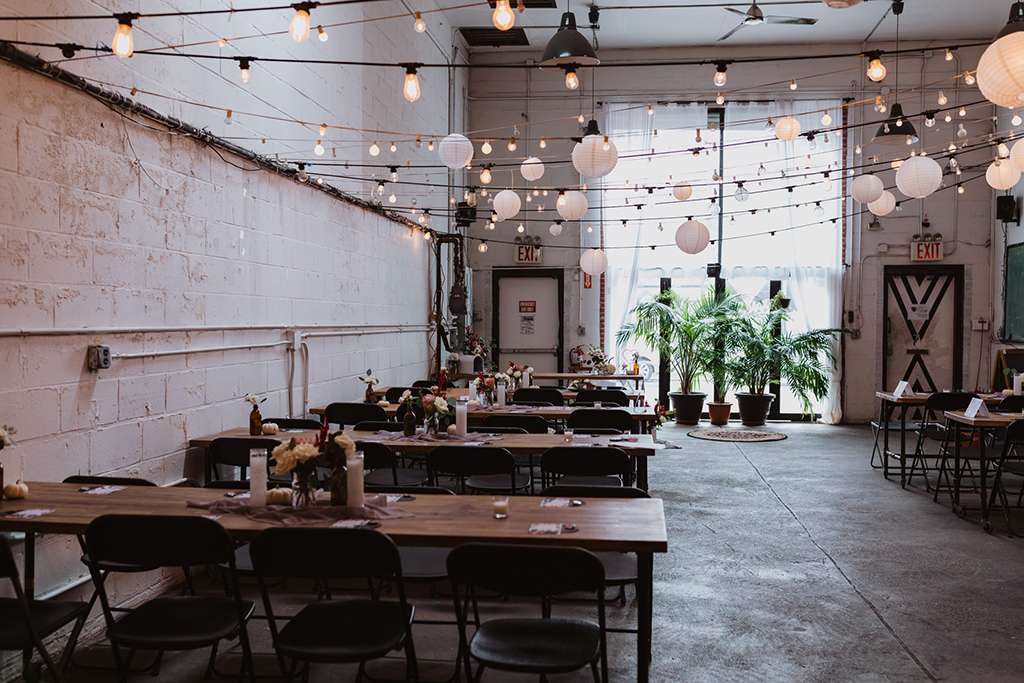 "I was SUPER excited about the flowers and spent months scouring the internet for bouquet inspiration and picking out the flowers and colours I wanted to use. I ended up using an online wholesale florist – they send you flowers wholesale, and then you have to process and arrange them. It was the most economical – I got SO many flowers for under $600, when I was quoted thousands of dollars from local florists – and it was super fun! My maid of honour came over the day before the wedding, and we arranged all the bouquets and table arrangements together, and then the morning of the wedding, I created my flower crown and the boutonnieres."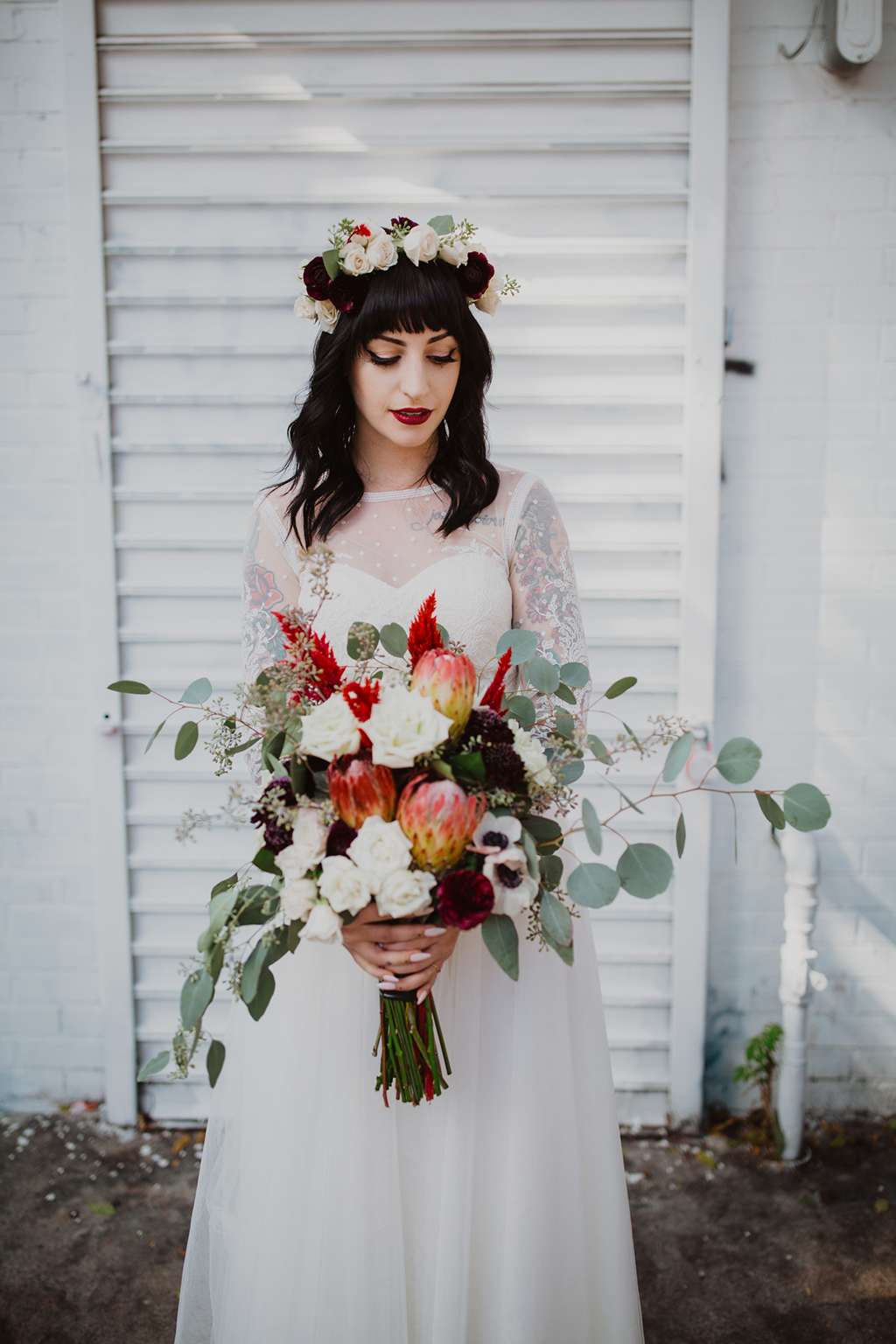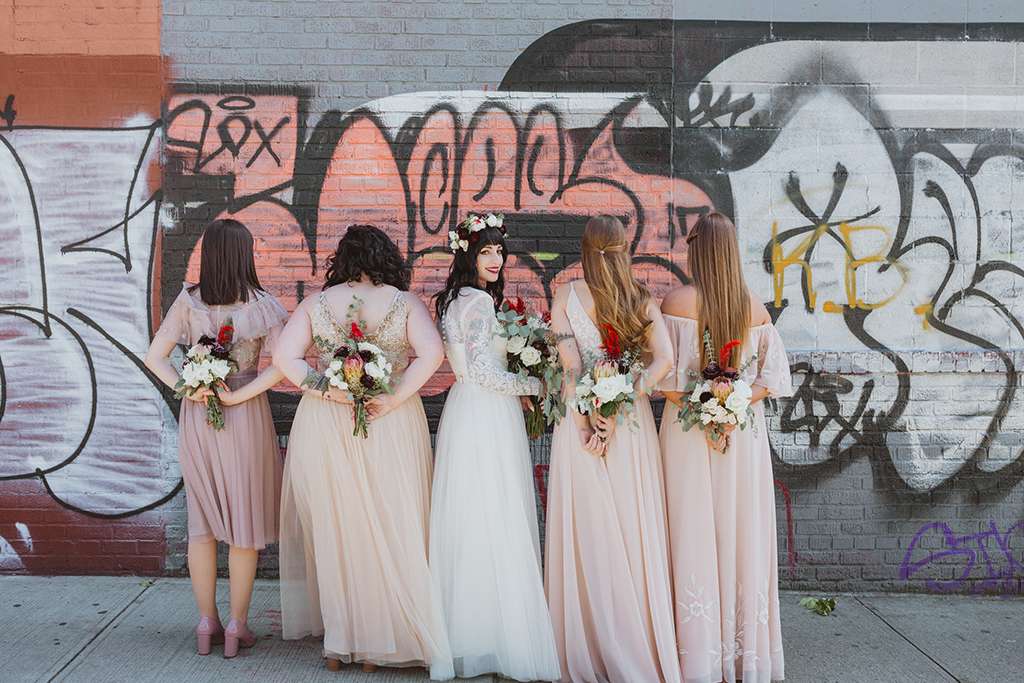 Their ceremony was super short and sweet – J.D walked down the aisle with his mum to a Tom Petty song, and Brittany walked down it with her dad to Landslide by Fleetwood Mac. It included an Audrey Hepburn quote, as both Brittany and J.D. love her, and was super special being officiated by someone so close to them. After the smooch, they ran back down the aisle to I Love You by The Ramones.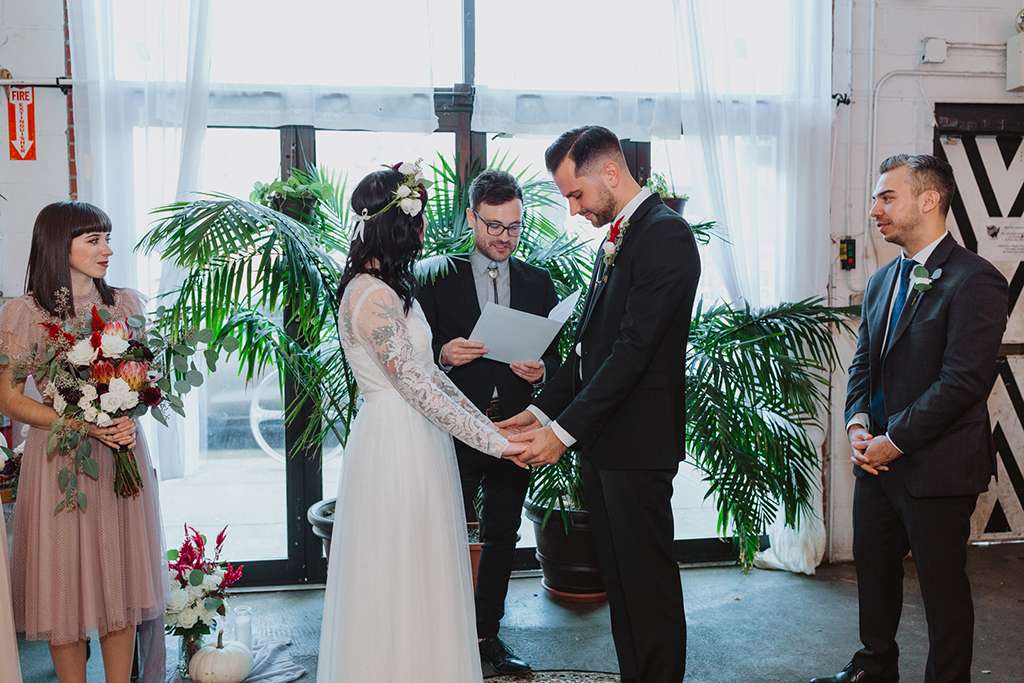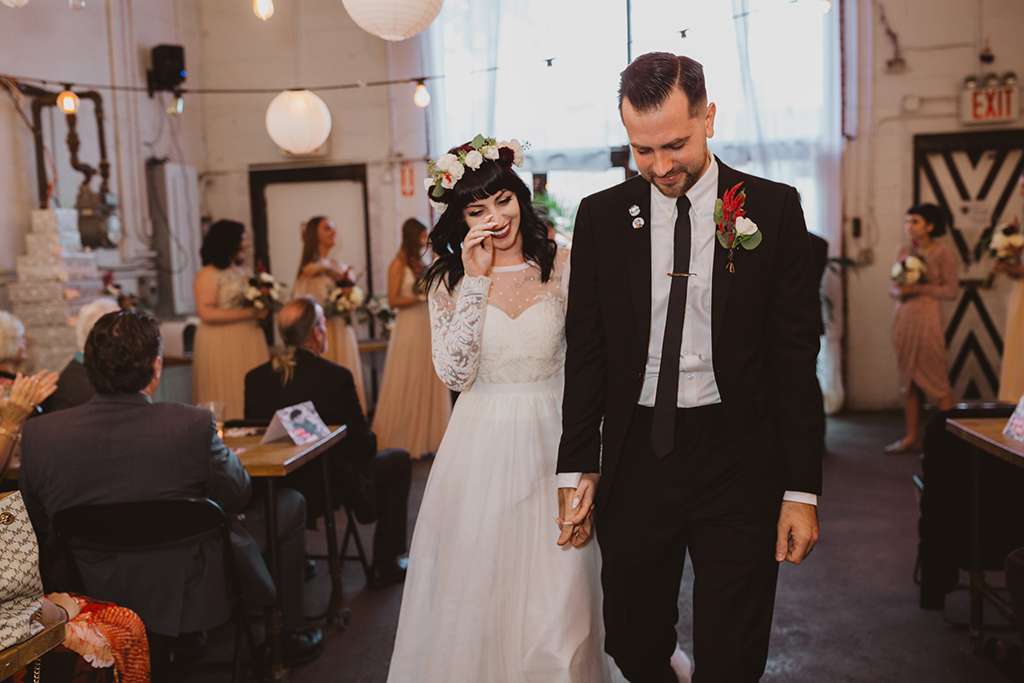 Aside from the, kinda crucial, 'getting married' part, their favourite part of the wedding was seeing all their family and friends from different parts of their lives together and happy for them. In the run up, Brittany absolutely loved planning the wedding and went to town creating spreadsheets and charts – even sending the wedding party a PDF the week before that contained details of how everything should be set up! The worst part was stressing about money – they had to be creative with how they spent their budget, but ultimately feel that it made the day more special and personal to them; something that can be lost when you don't DIY!