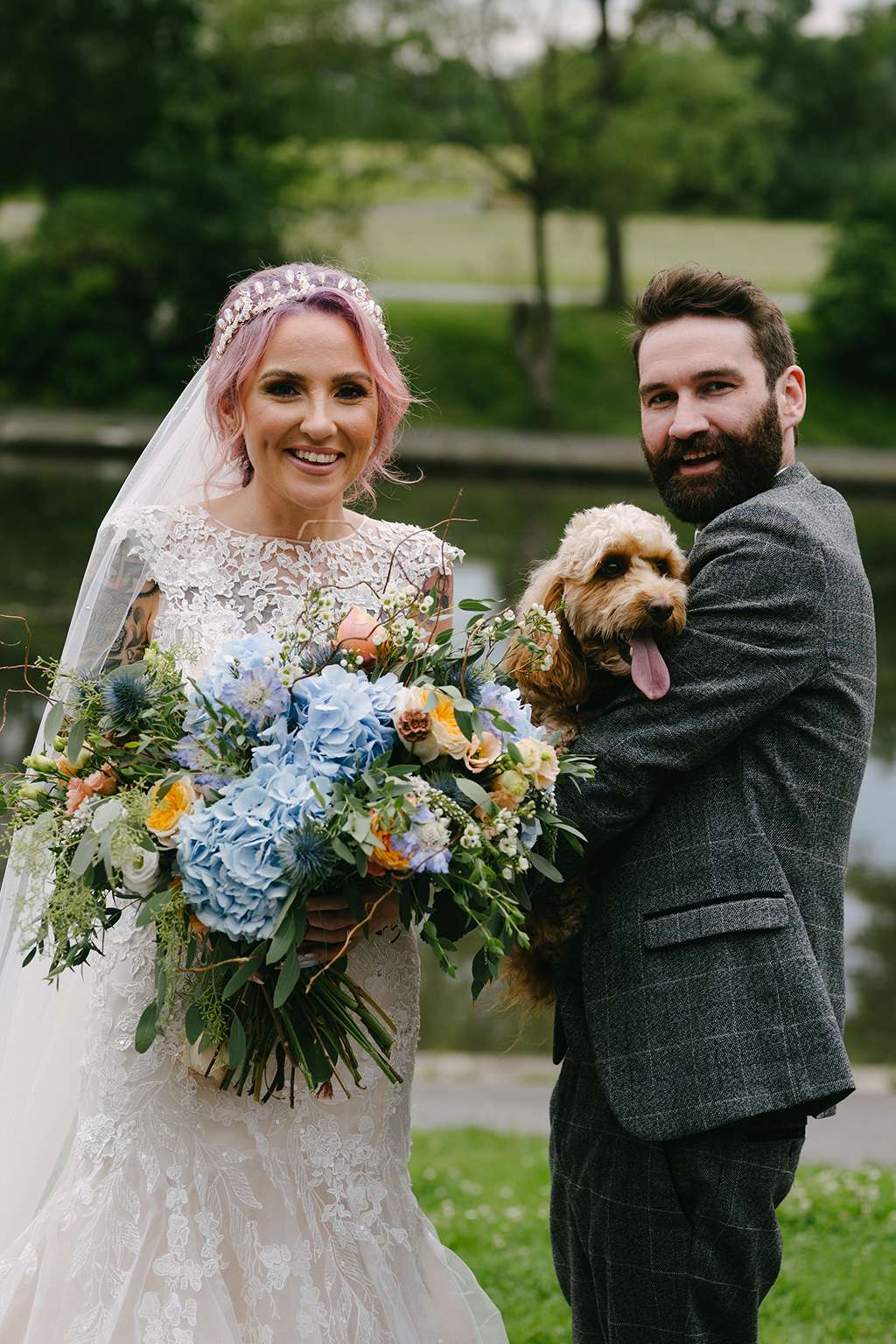 Rebecca and Tom had an unusual inspiration for the theme of their wedding day – their own house! "We got engaged in our 'blue room'," explained Rebecca, "which is a deep teal and we've decorated it with copper accents. We then went wedding venue shopping and saw Wylam Brewery in Newcastle had similar features to our house – blues and greys, parquet flooring, industrial decoration. Tom was also keen to use as much wedding stuff in our house afterwards and because Wylam is a similar age and style to our house, we wanted to make wedding features and decoration that would look fitting in both.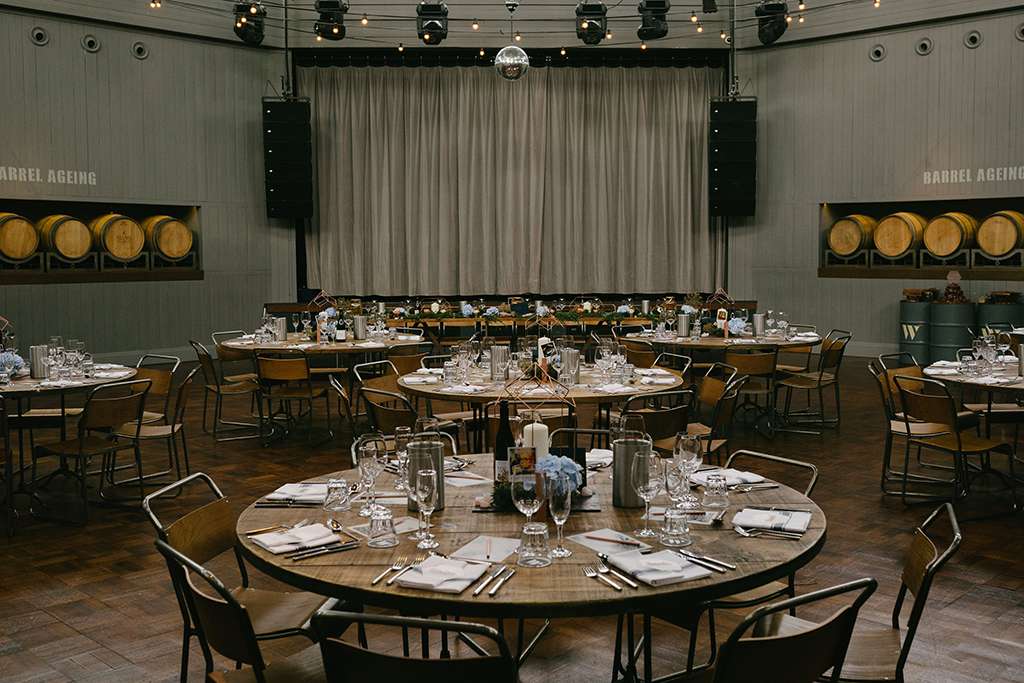 Married in July with a £16,000 budget, the couple enjoyed a long engagement and so had the luxury of time to do plenty of DIY. "We made absolutely everything we could ourselves," said Rebecca, "not only to save money but also because we couldn't find what we wanted out there already! It was hard to stay focused at times and unnerving having so long between supplier meetings, however in the last two months before the wedding, everything came together and we were able to see our vision come to life."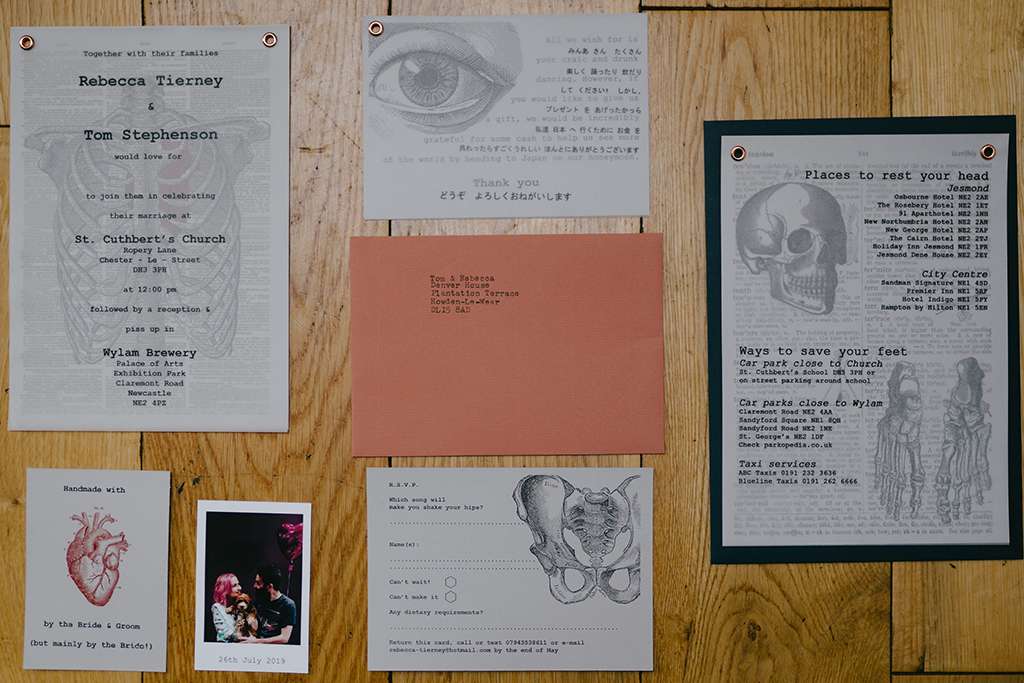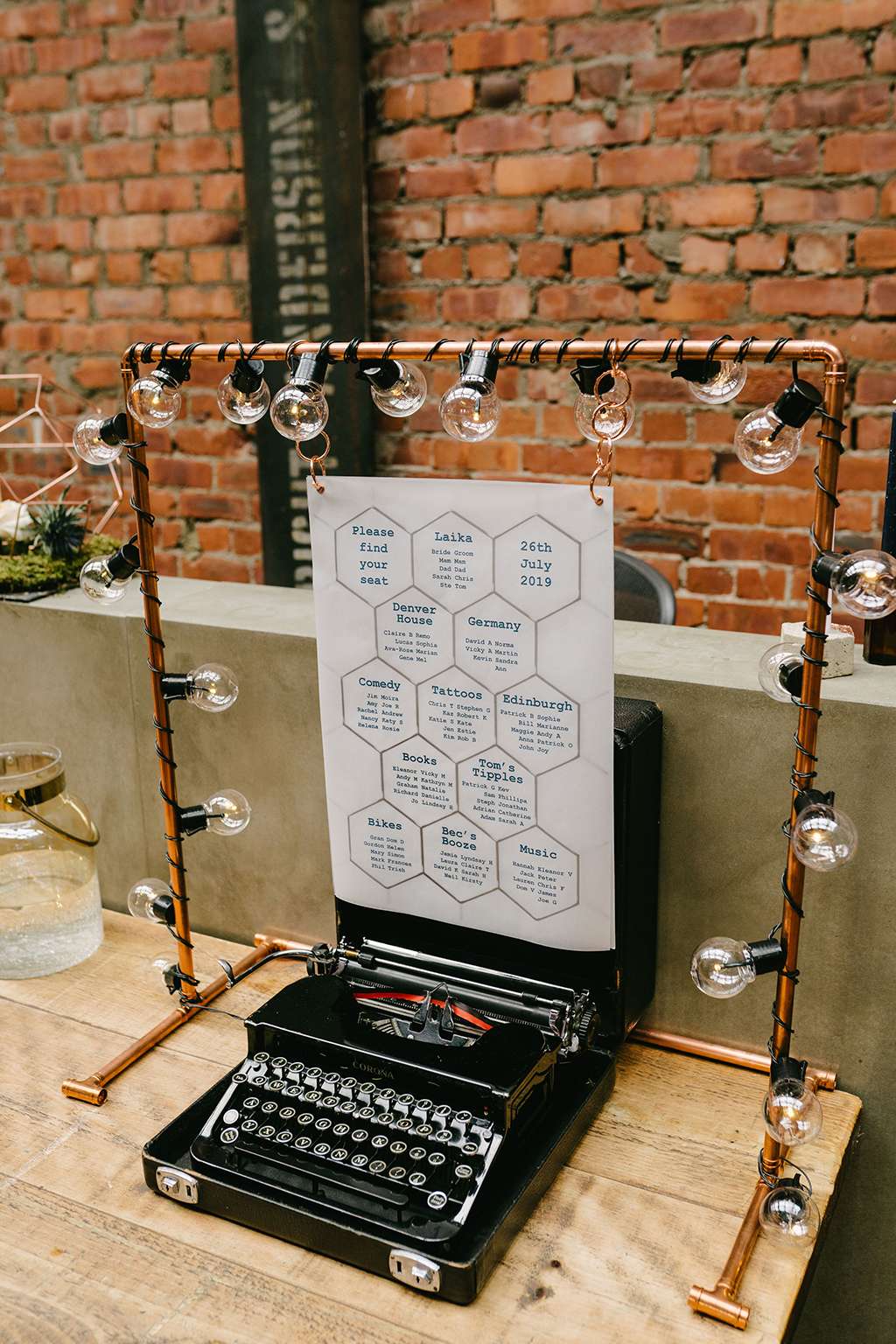 Many of the projects they tackled were designed by the couple completely from scratch. The invitation suite was inspired by Rebecca's 'inside out' tattoo sleeve, with anatomical illustrations held together with copper rivets, navy string and wax seals. Their friend who does metal-work as a hobby, helped them design and make metal terrariums for the centrepieces which were then spray-painted copper. Place names and the cake topper were laser cut from frosted acrylic and then spray-painted in copper too.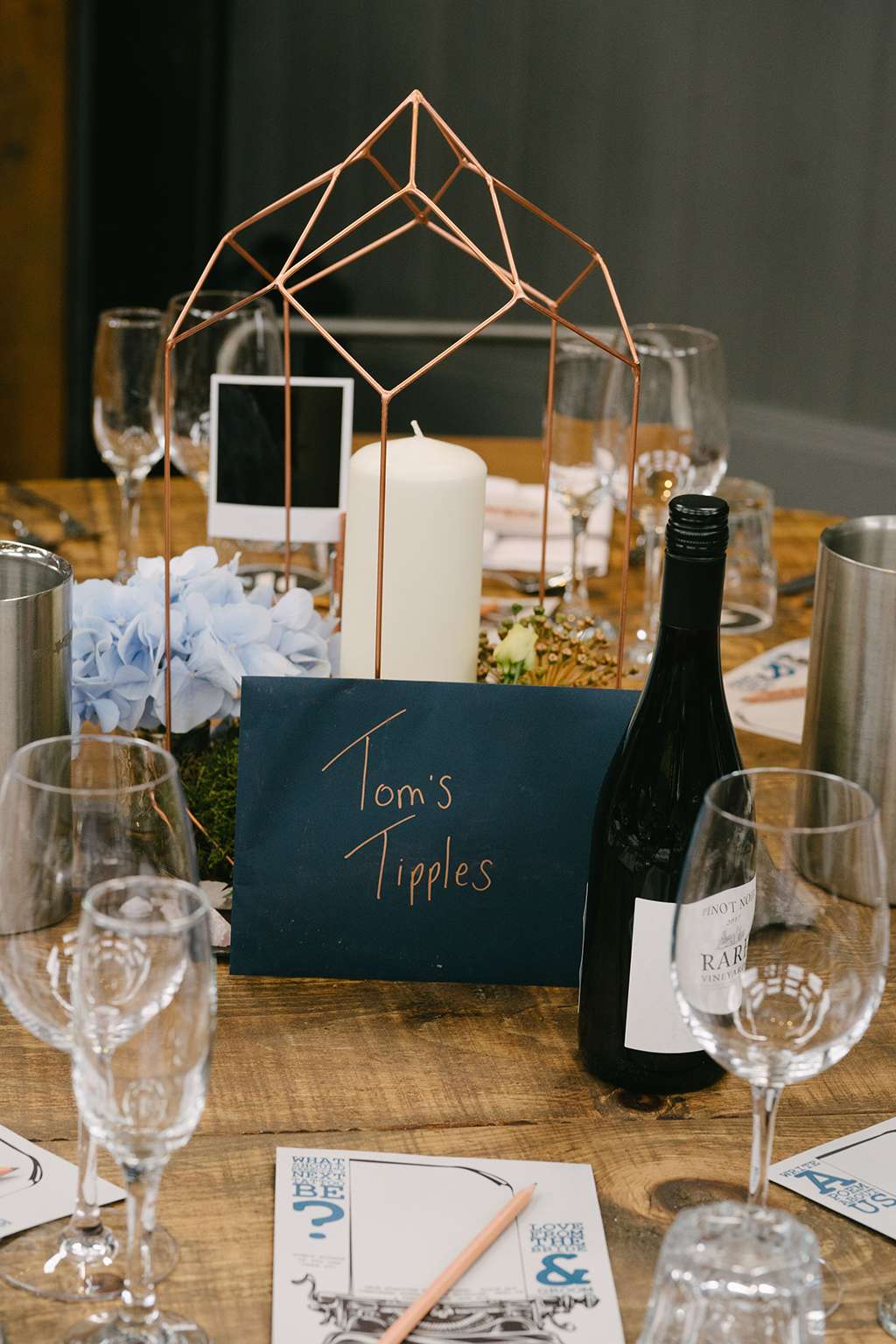 They made concrete candle holders, the frame for the seating plan and a guest-book frame in lieu of a guest-book, so they could add it into their house with pride after. Rebecca designed all the signage, which included a custom Trainspotting style poem written for them by a friend as Rebecca is a huge fan. Tom made the order of the day lightbox from scratch with Edison bulbs, an aged walnut frame and type based on old Edwardian advertisements. It was a real labour of love, with six gruelling hours on Photoshop battling to agree on a design, but it now hangs proudly in their living room as a reminder of the happiest day of their lives.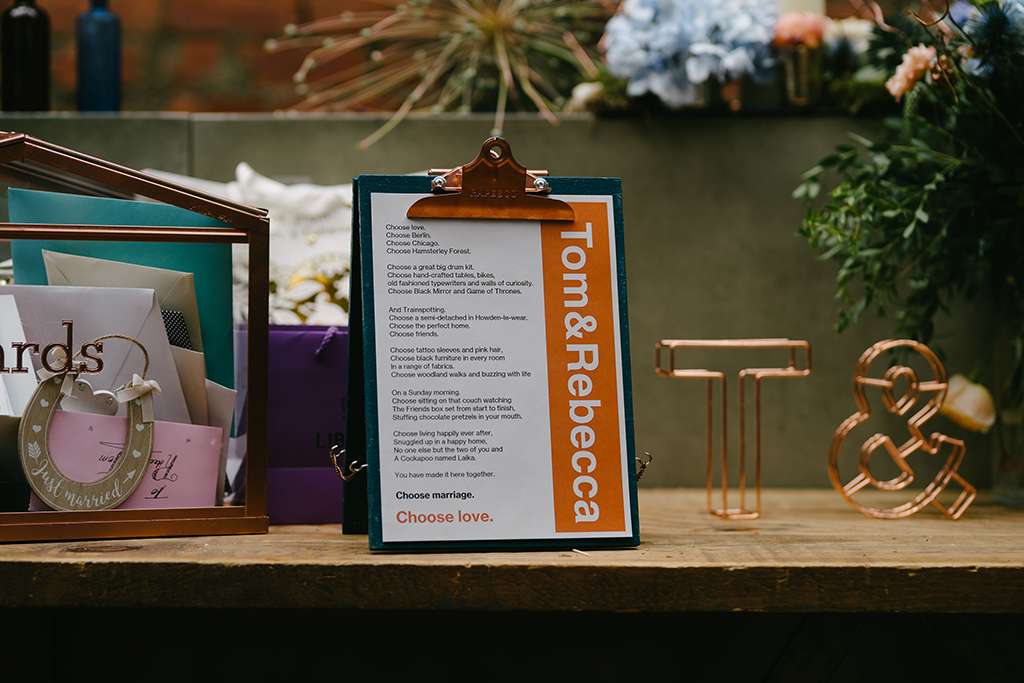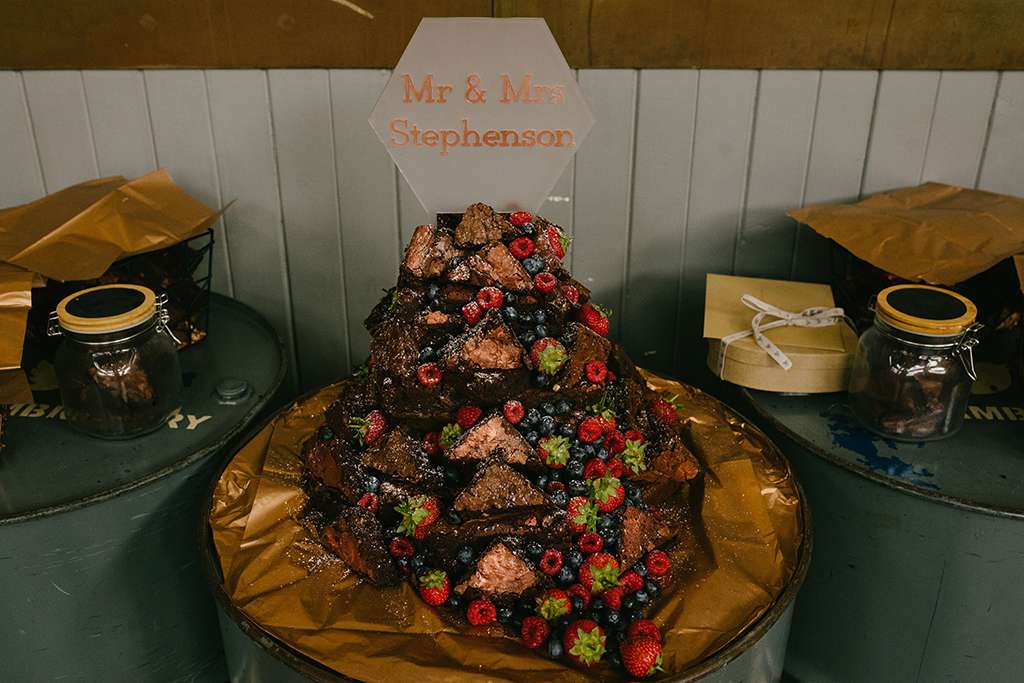 Rebecca and Tom's favourite part of their day was looking out during their meal and seeing all their friends and family all in the same place at the same time. "It's not something that happens often in every day life so it was just the most amazing experience," said Rebecca. "Seeing everything come together after the days and weeks spent planning the wedding was incredible – the lead up was quite draining as I'm an indecisive person but I'm so glad I put the hours in; everyone tells you not to sweat the small stuff but actually, it was the small details that really made our wedding day unique to us."