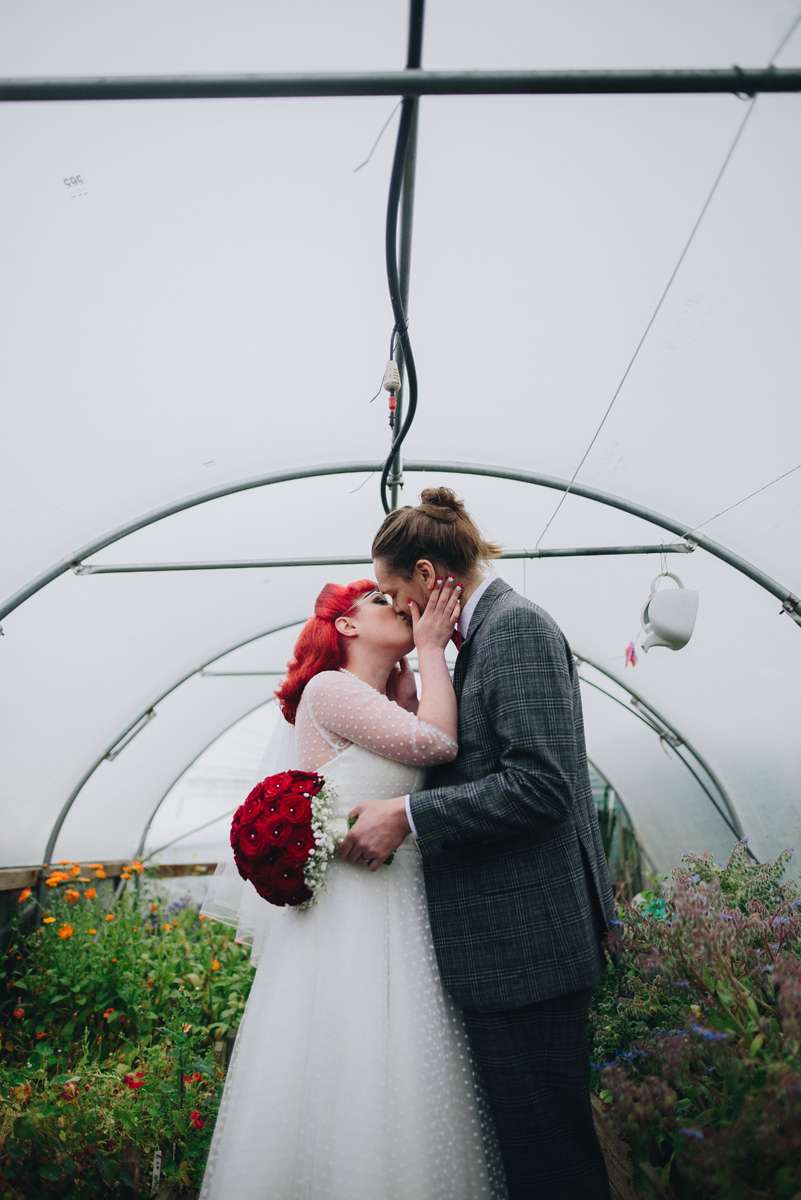 I bet those are things you never thought you'd see in a wedding feature together… but here at Rock n Roll Bride we embrace the unique and somewhat oddball wedding themes wholeheartedly! All these things – rockabilly, feminism, the bride's Jewish faith and, of course, llamas (!) mean a lot to Lara and Shaun so of course they had to bring them all into their big day.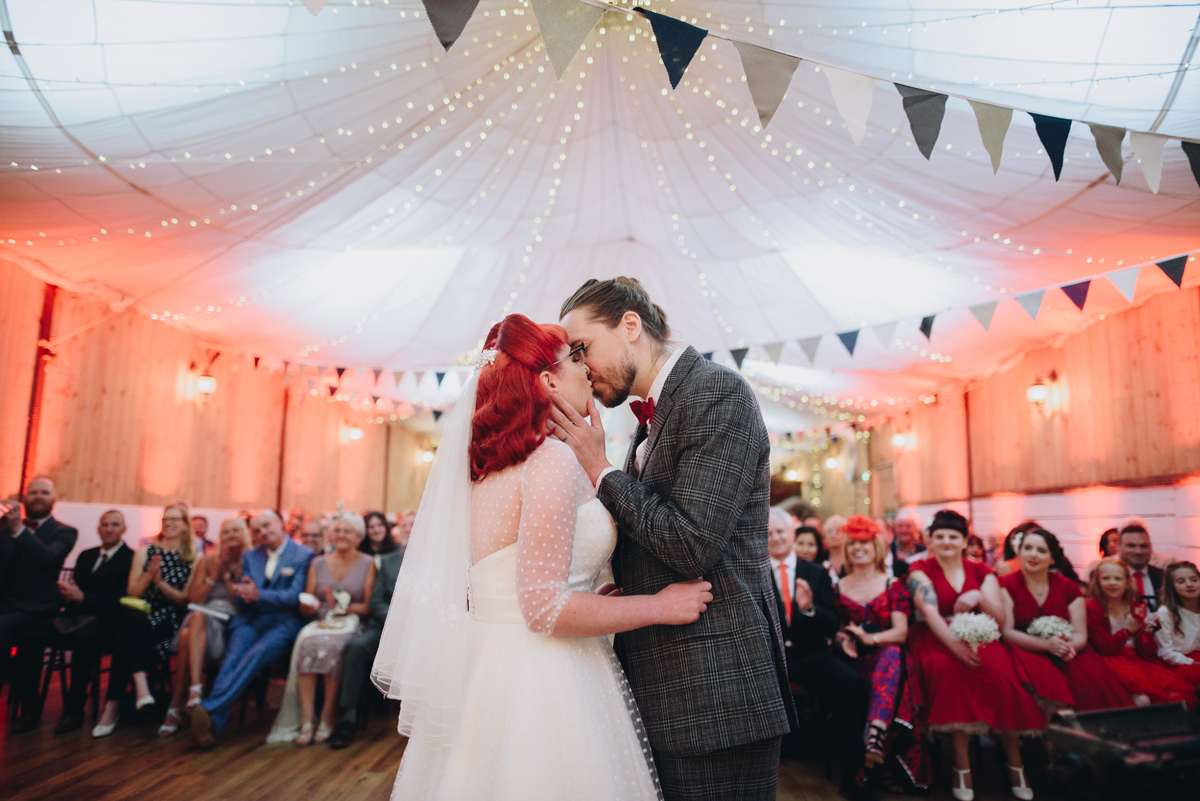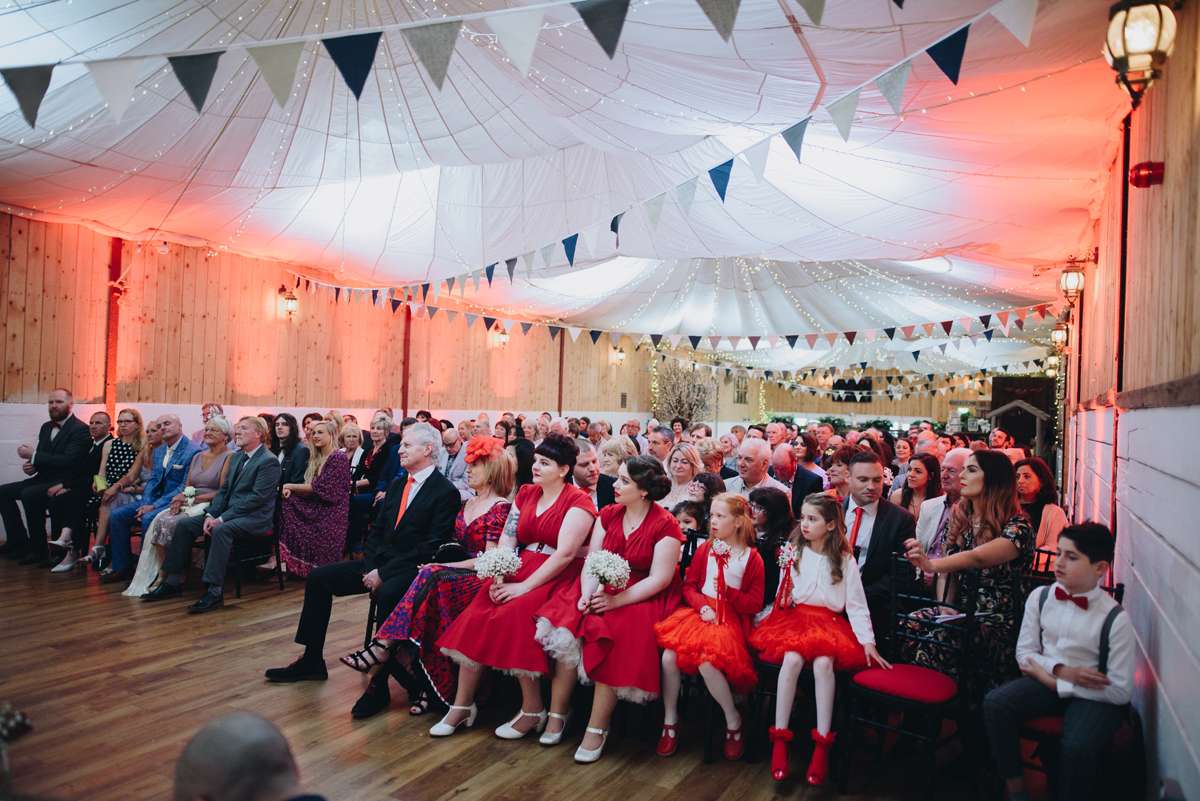 Married at The Wellbeing Farm in Edgworth in July, the day ended up being a bit of a wash out, but the happiness and joy shone through from them, and the love from their friends and family instead. They also had so much fun running around the farm under an umbrella taking cute photos with the Llamas!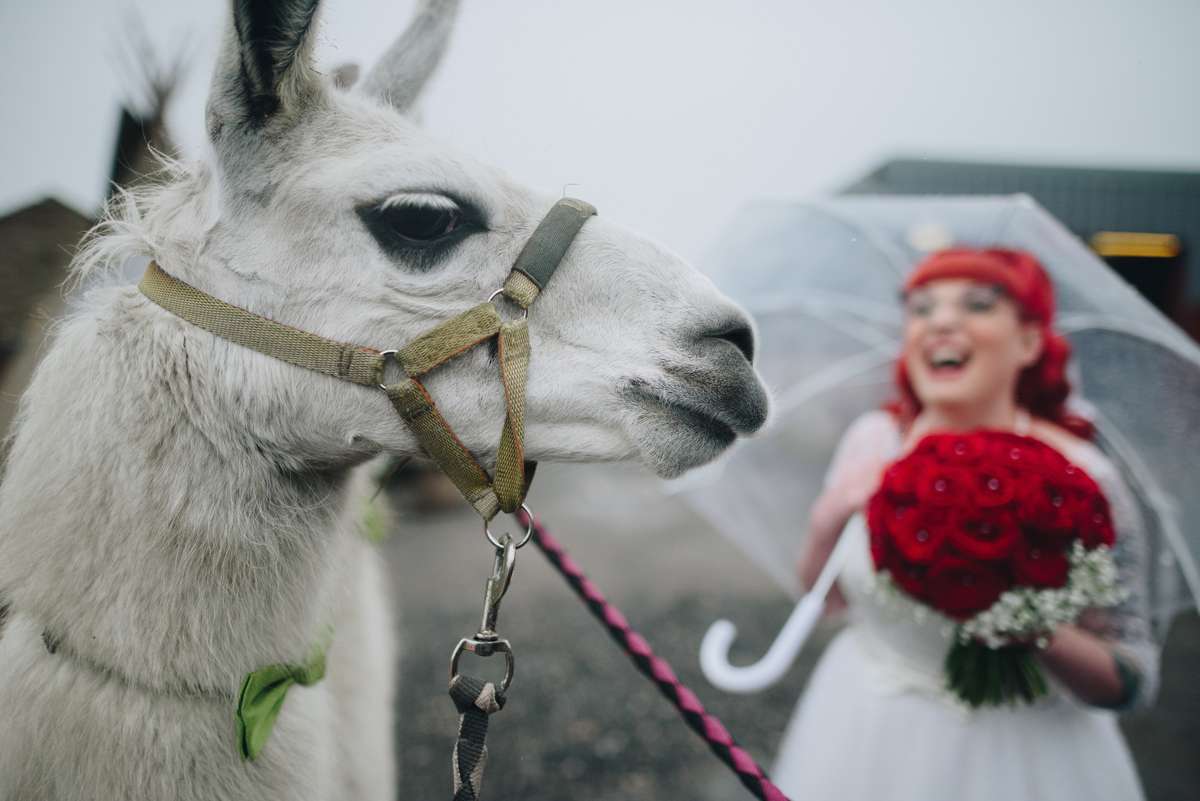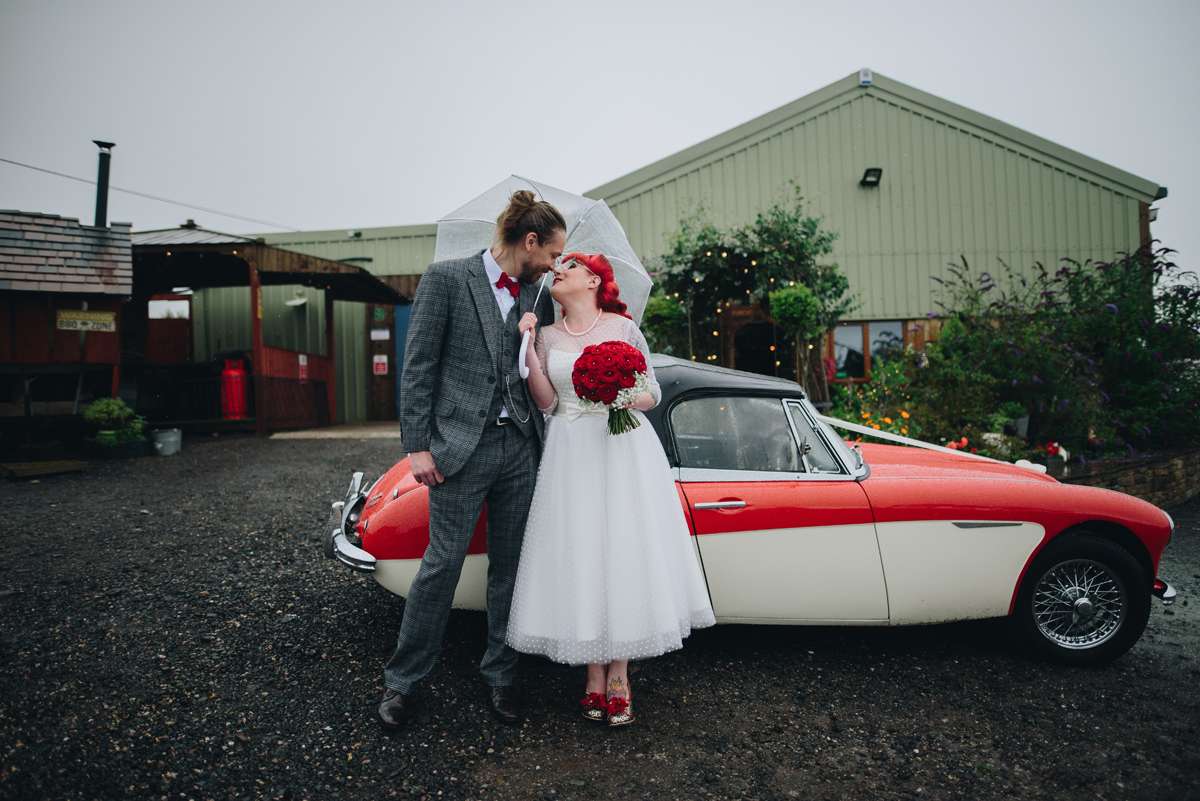 The day had a red, fifties rockabilly aesthetic and included personalised records as place mats and the most incredible cakes! They also decided on an unusual table layout with them in the centre of their 150 guests. "There were two cakes", Lara explained, "a regular wedding cake, and a geeky groom's cake. The main cake was stacked rectangles covered in white fondant, and adorned with black and red 50s atomic symbols and details (matching our invitations). It was made by Felicity at Manchester Cake Co. The Groom's cake was a blue homage to geekdom in the shape of R2D2, and decorated with various geeky symbols. There were two layers – a salted caramel chocolate, and mint chocolate cake, both vegan. It was made by Gorgosaurus Vegan Bakery.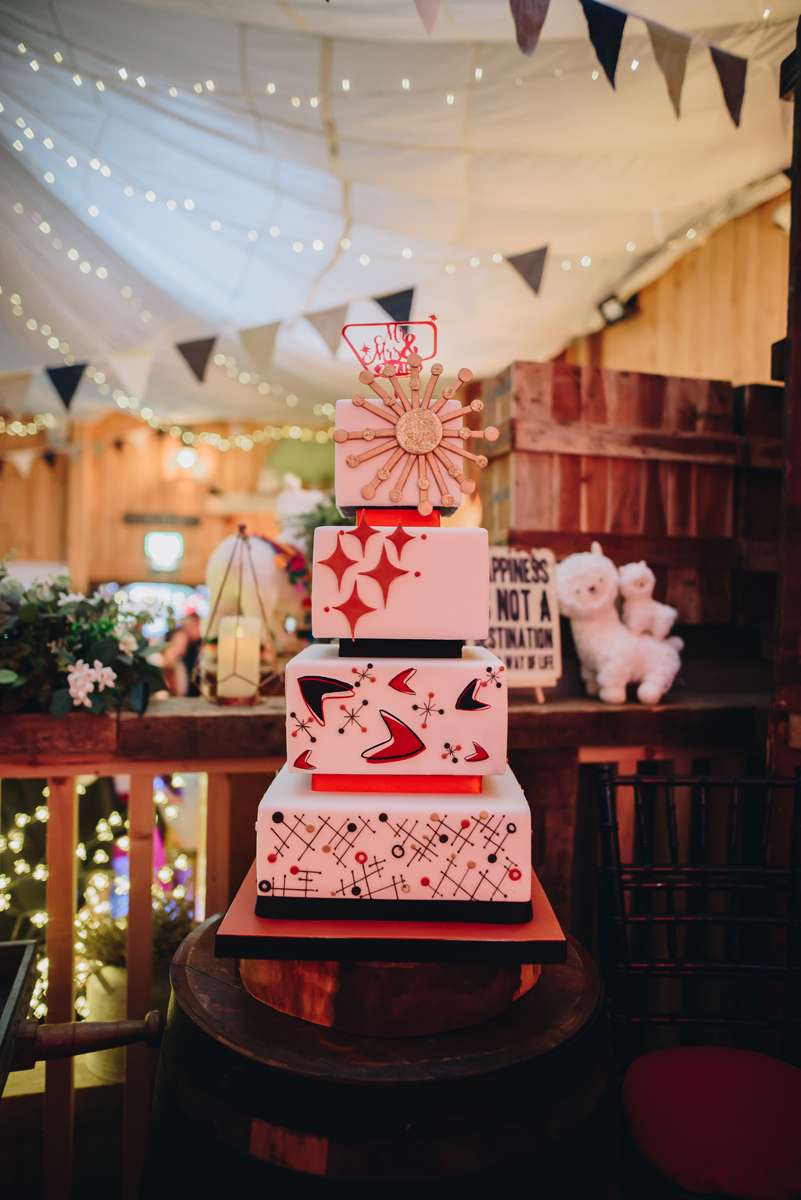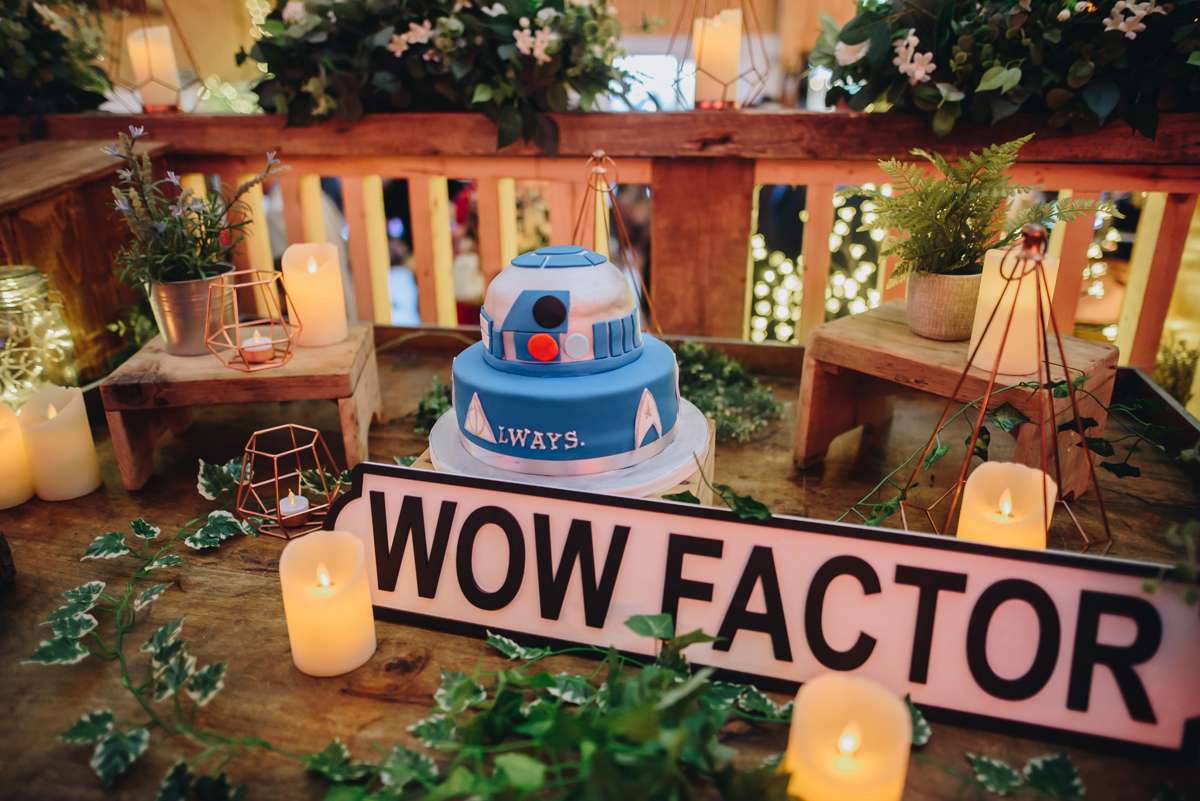 The bride wore a short, fifties inspired dress which she bought at Ava Rose Hamilton Bridal shop in Colne. She accessorised with red, including her Irregular Choice shoes, bouquet and flame red hair! She also wore an original 1959 veil that was a gift from one of her mother's friends. The bridesmaids kept on theme too with matching red swing dresses from Pretty Retro.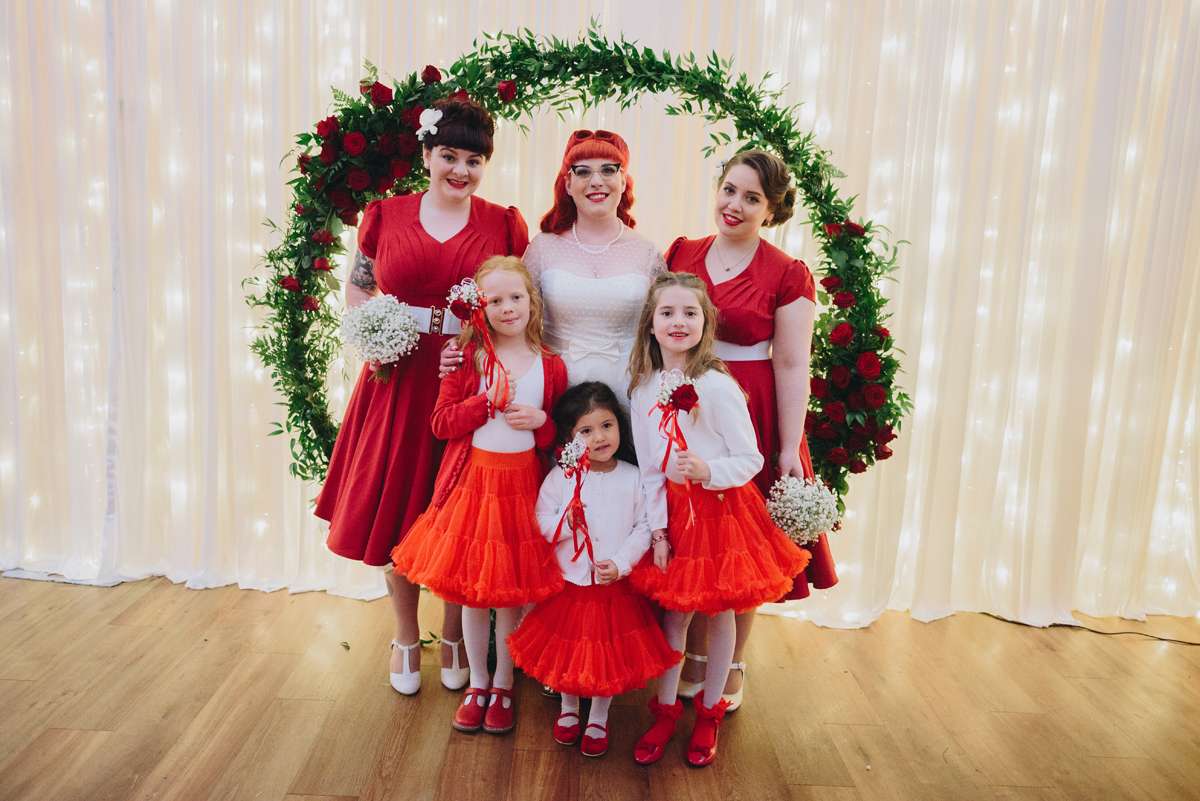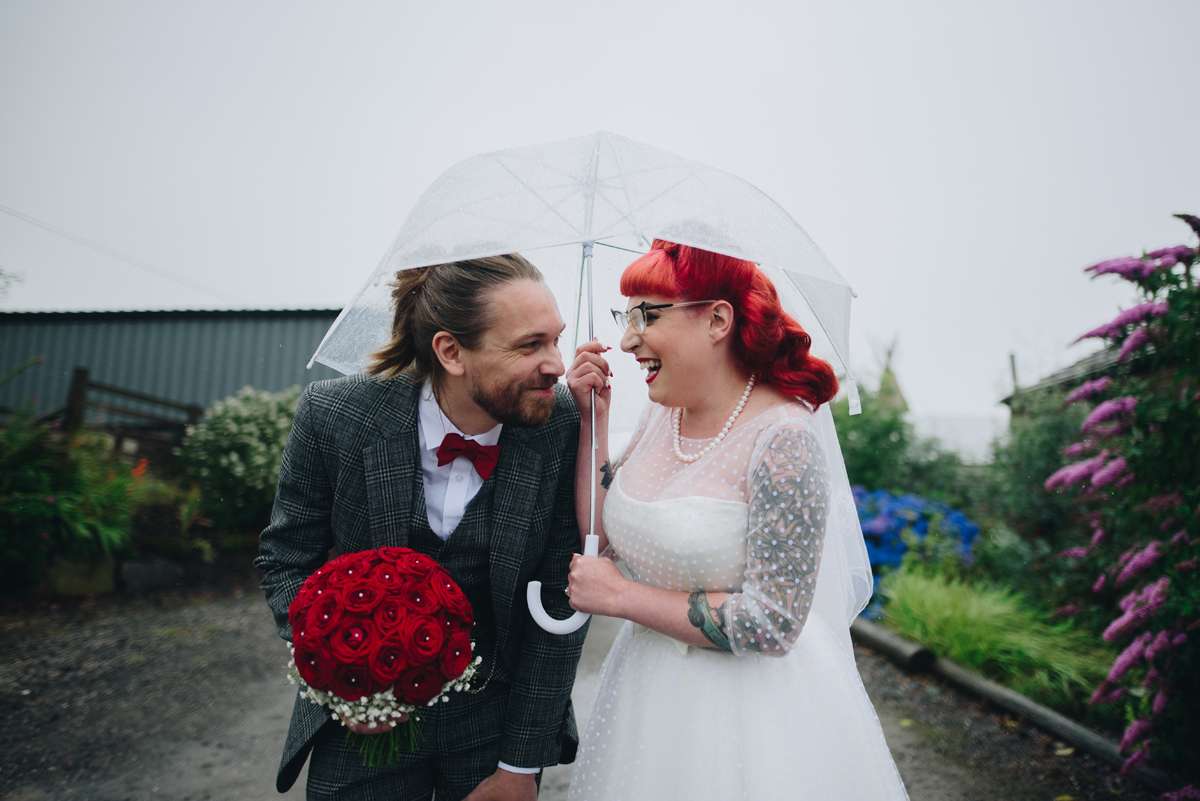 Their ceremony was very non-traditional, with both families walking down the aisle together followed by a personalised ceremony with references to feminism and their own self-written, hilarious vows. "The ceremony was beautiful", she continued. "We were torn between laughter and tears. It was just amazing. Equality, mutual respect, inclusion and feminism are things that are very important to us and our celebrant did a fantastic job of highlighting all of this in our ceremony. Additionally, we walked down the aisle together, as equals and our vows were completely bespoke!"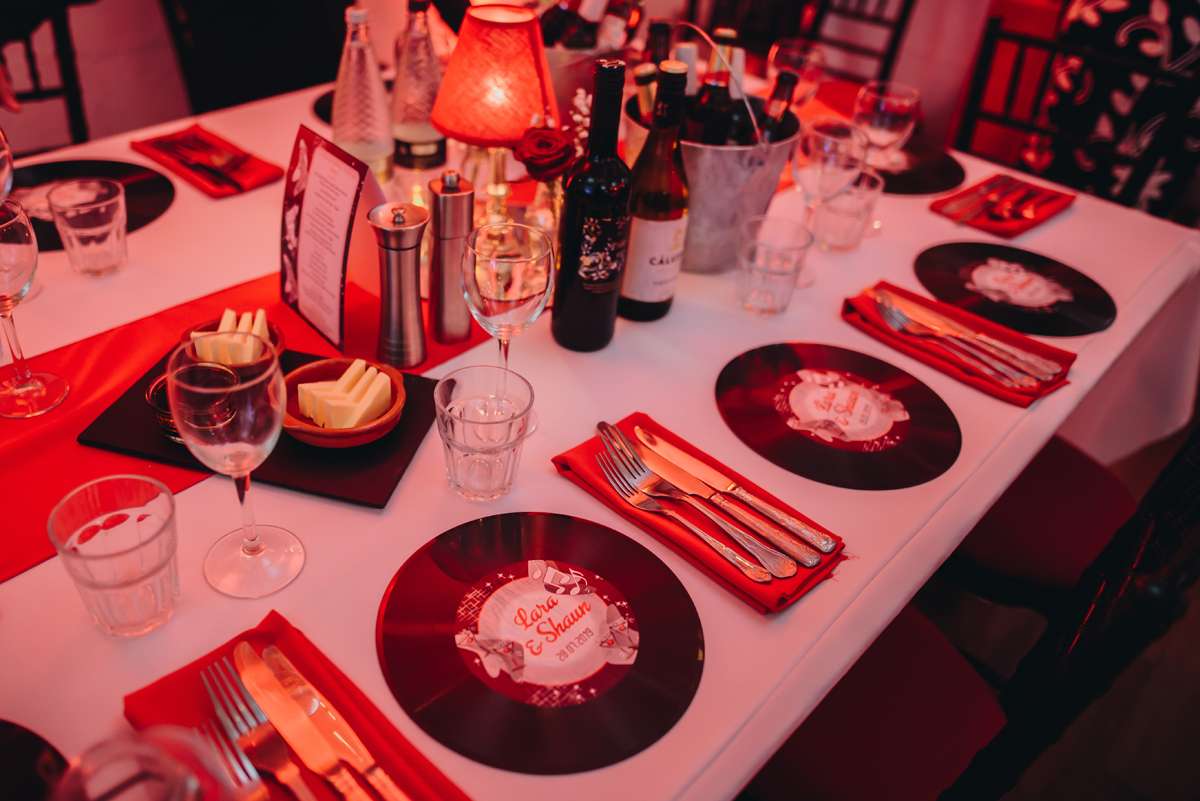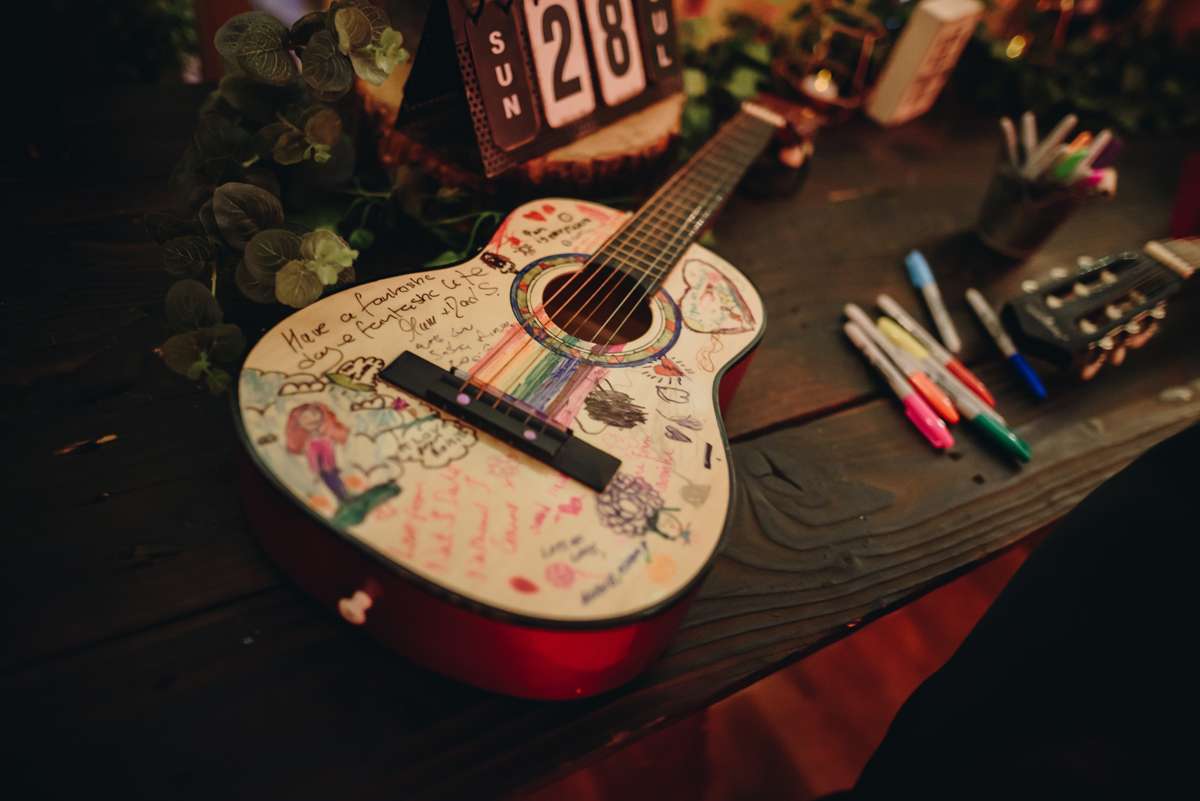 As Lara is Jewish, there was also traditional Jewish dancing at the end of the night during the interval from the rockabilly band, it was the perfect way to honour her religion while still keeping the day feeling like 'them'.
"Our advice to other couples would be to stop stressing, relax and enjoy the build up to celebrating your love", she concluded. "On the day, I was half an hour late for the ceremony and on top that off there was a bit of a hold up with the meal so the timings were totally off, and you know what? It didn't matter. No one cared. The drinks were still flowing, people were sat chatting and we were blissfully happy. Just enjoy yourself! And try to sneak away for a quick breather and kiss before heading back in to the madness!"