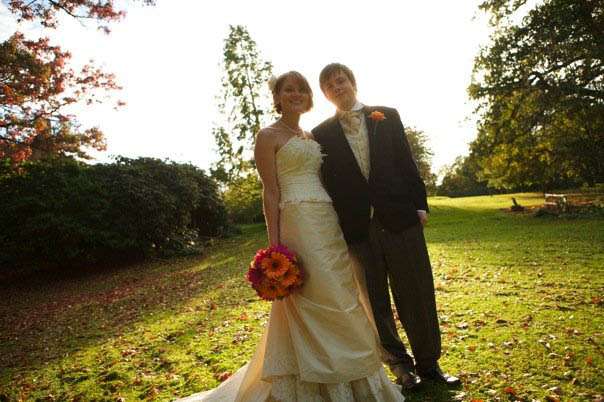 One of my oldest friends Jon got married in October to Lucy.  It was a gorgeous autumn day full of laughter and fun.  My good friend David M McNeil did the wedding photography and aren't they fab!?
I have posted about David's work many a-time (on the old site – sigh) but I will never tire of doing so, he constantly surprises me with his amazing talent and no two weddings he shoots ever turn out the same.  I will endeavour to re-post some of David's work asap as anyone who hasn't seen it is surely missing out!
The wedding was a DIY affair, it was very important to the Bride and Groom that they did things the way they wanted not the way everybody told them to!  They are both very eco-conscious and took this into account with everything they planned.
Credit: David M Mcneil
Ps Yep, that's me with the pink hair :o)