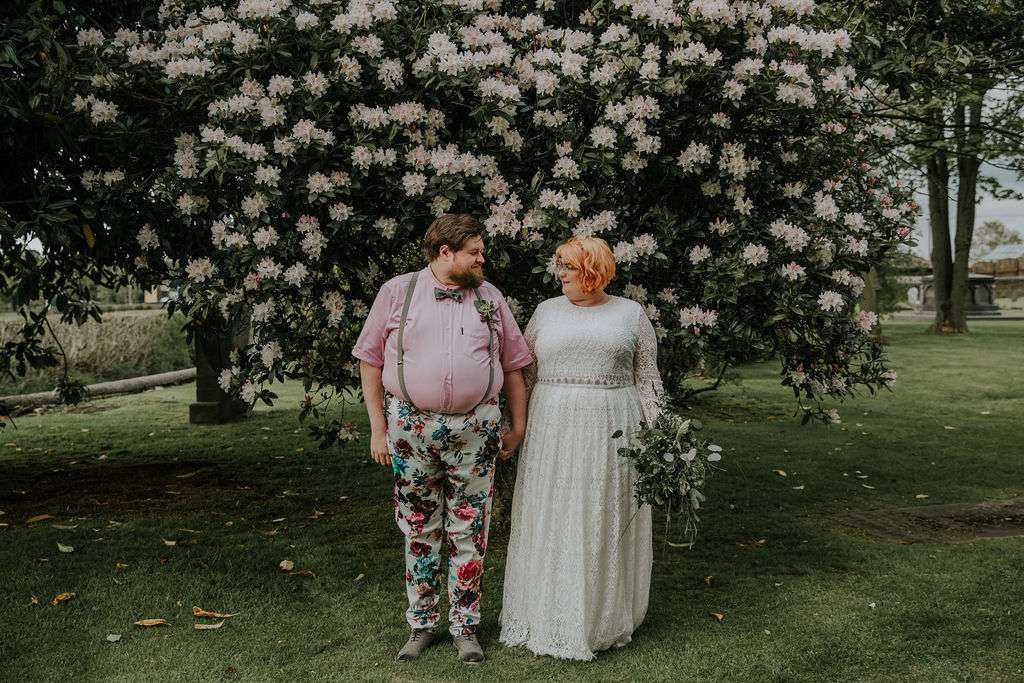 There is so much you're going to love about Beth and Jamie's self-proclaimed 'hipster Star Wars' themed wedding that I barely know where to start! With a budget of £8,000 they got married on… yep, you guessed it, May 4th, and the attention to detail does not stop there.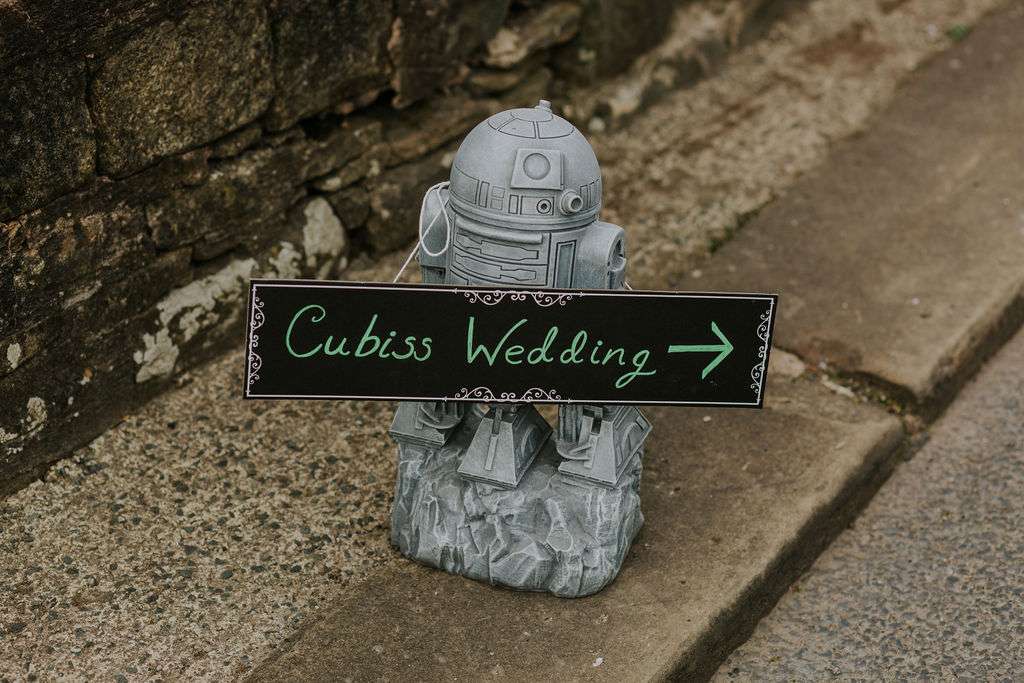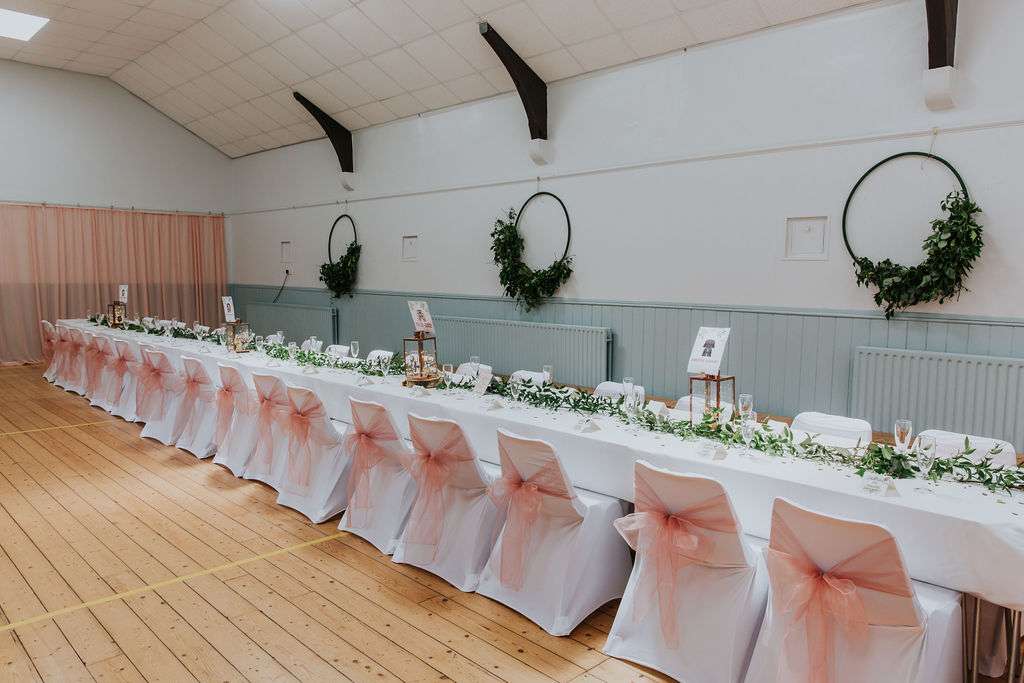 Inspired by The Forest Moon Of Endor from Return Of The Jedi, as massive Star Wars fans the couple knew they wanted to have a themed wedding but for it not to appear cheesy or forced – they wanted a tasteful vibe that suited their traditional church ceremony but that still had elements that reflected their personalities.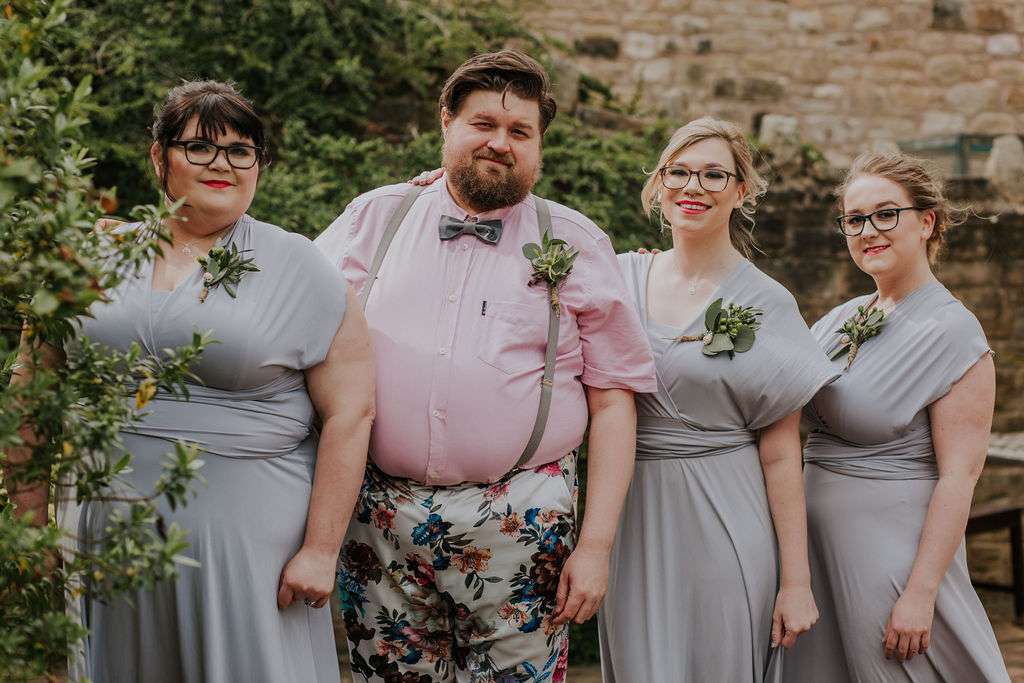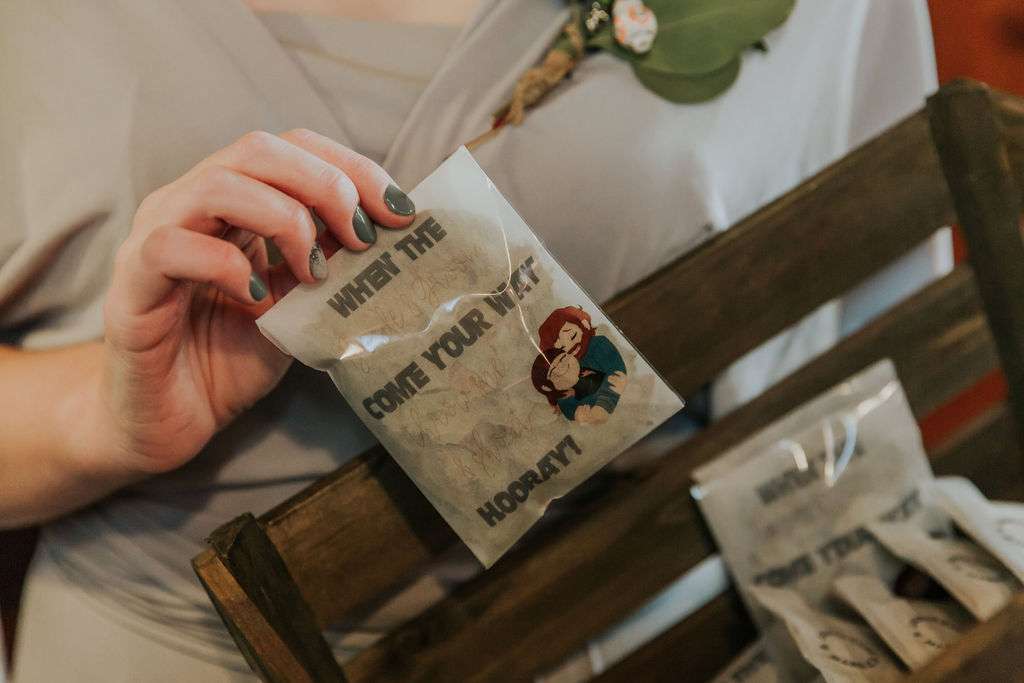 The wedding was one big DIY project, with Beth creating all of the wedding stationery and the reception décor. Beth and her mum created the voile backdrop, and spent an afternoon sewing tablecloths. The cake stand was made by Beth's stepdad who sourced some gorgeous logs. They also had a DIY photobooth guestbook with guests being able to print photos with a HP Sprocket printer, meaning guests could take as many selfies as they wanted before choosing the perfect one for the guestbook.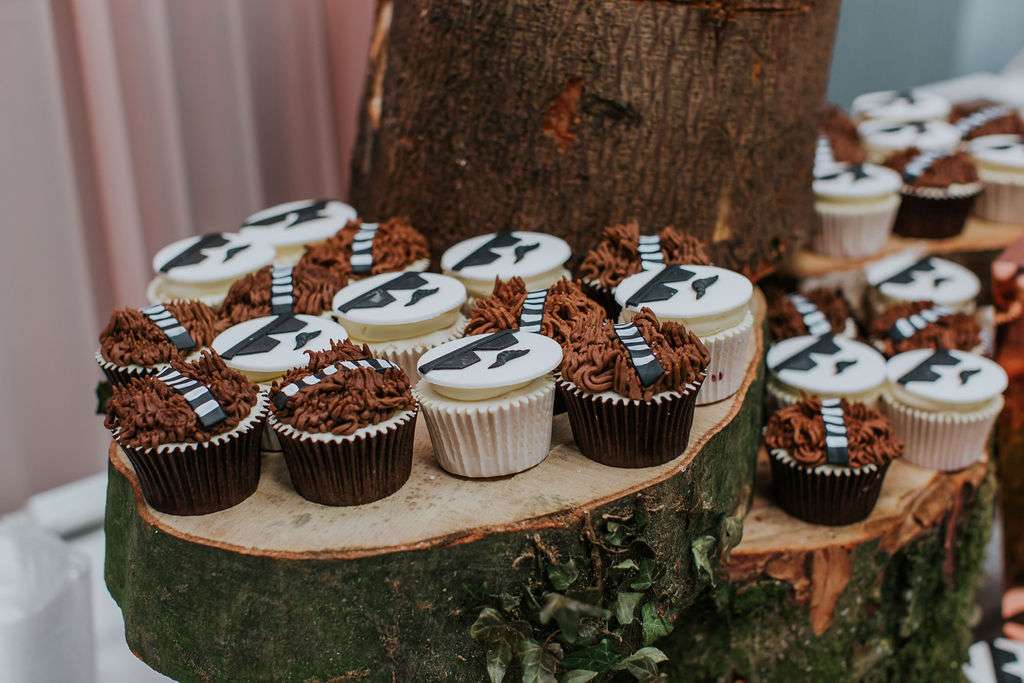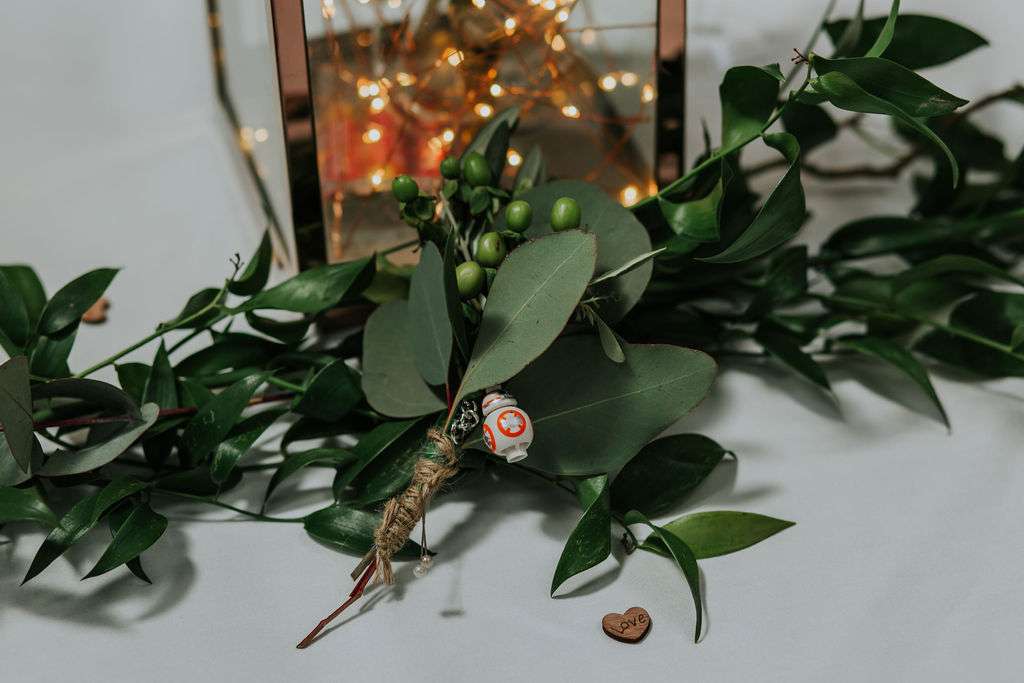 They mixed Star Wars elements throughout their whole day – from the character table names, to weaving trinkets and figurines throughout their bouquets and floral decor. They printed confetti bags with Star Wars references and paired their rustic wedding cake with Stormtrooper and Chewbacca themed cupcakes. They even had a lightsaber cake knife, that was made by Beth's stepdad and given to the couple as a surprise – it even lit up!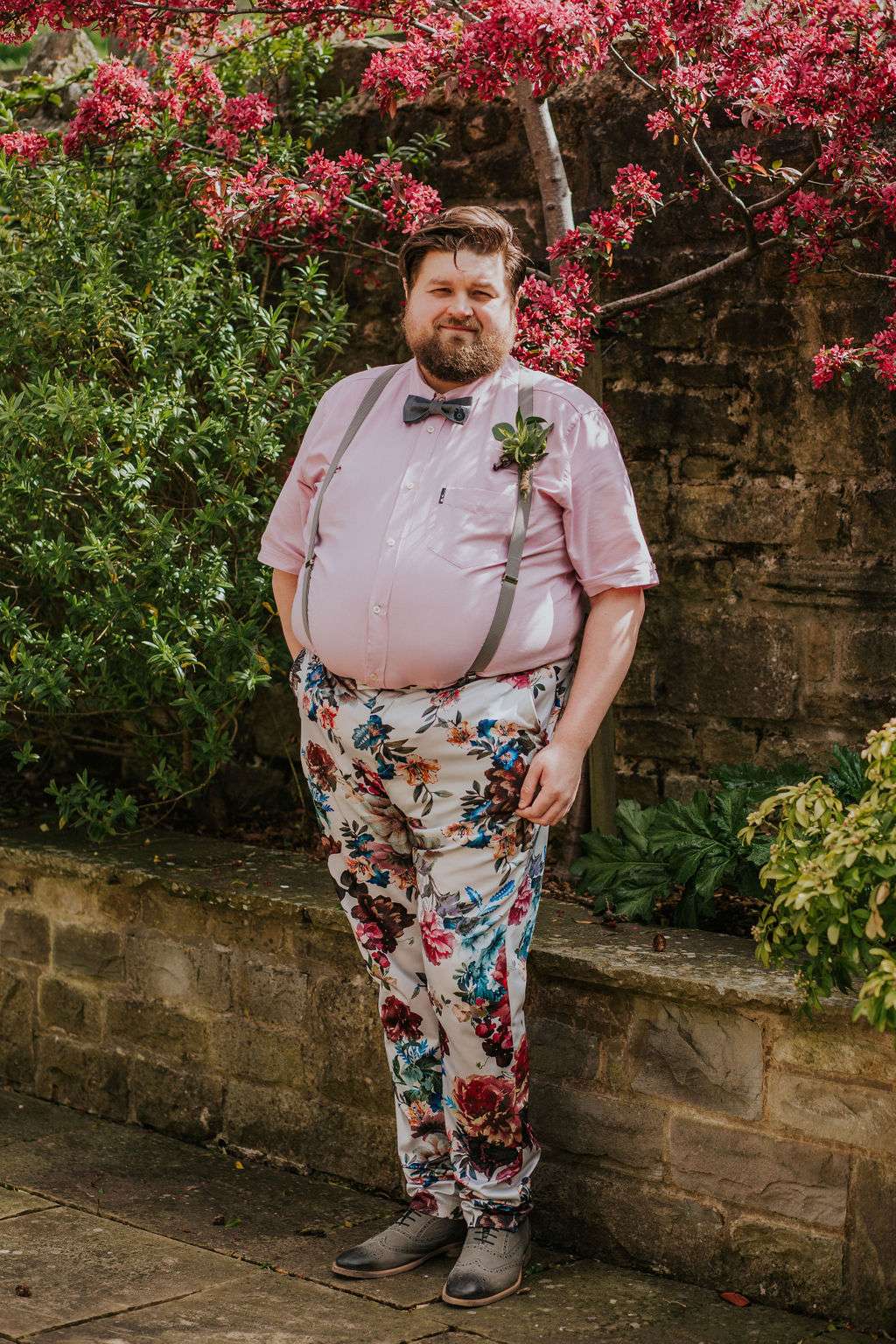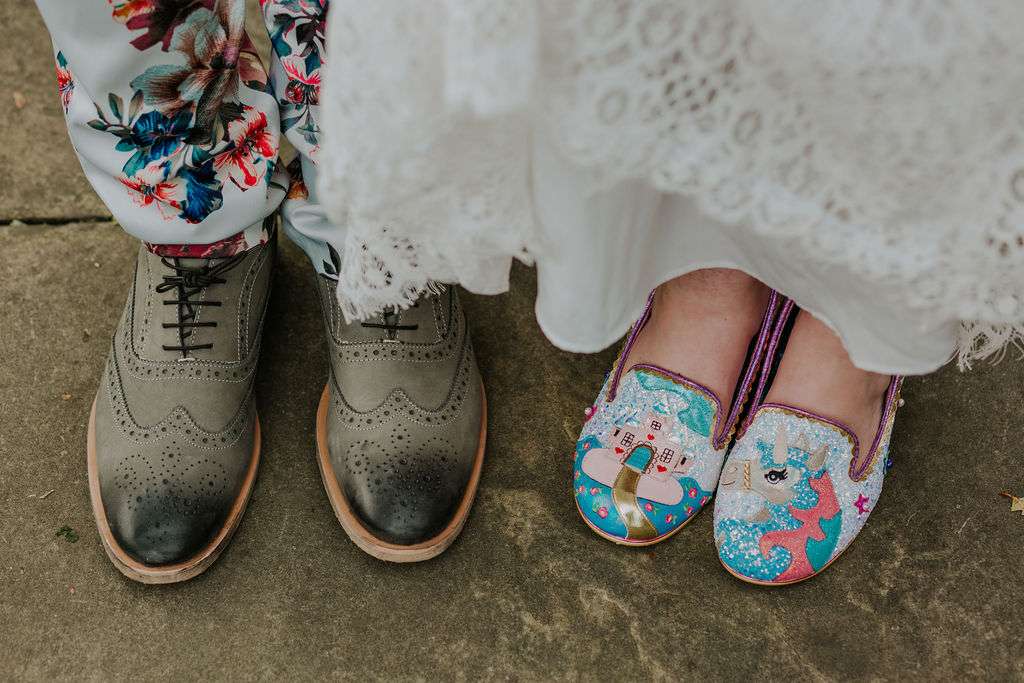 Before the ceremony, as people were entering, the congregation were treated to some of John Williams's best compositions, all rising to a crescendo with Beth's entrance to The Throne Room, the music from the end of A New Hope when the heroes receive their medals. They fused traditional with personal throughout the ceremony, with Jamie's dad reading a monologue from an episode of Doctor Who and they had two readings from the Bible, as well as four hymns. The vicar's sermon was heavily about hope and unity, two of the key themes of Star Wars and things that are very important to us in how Beth and Jamie live their lives.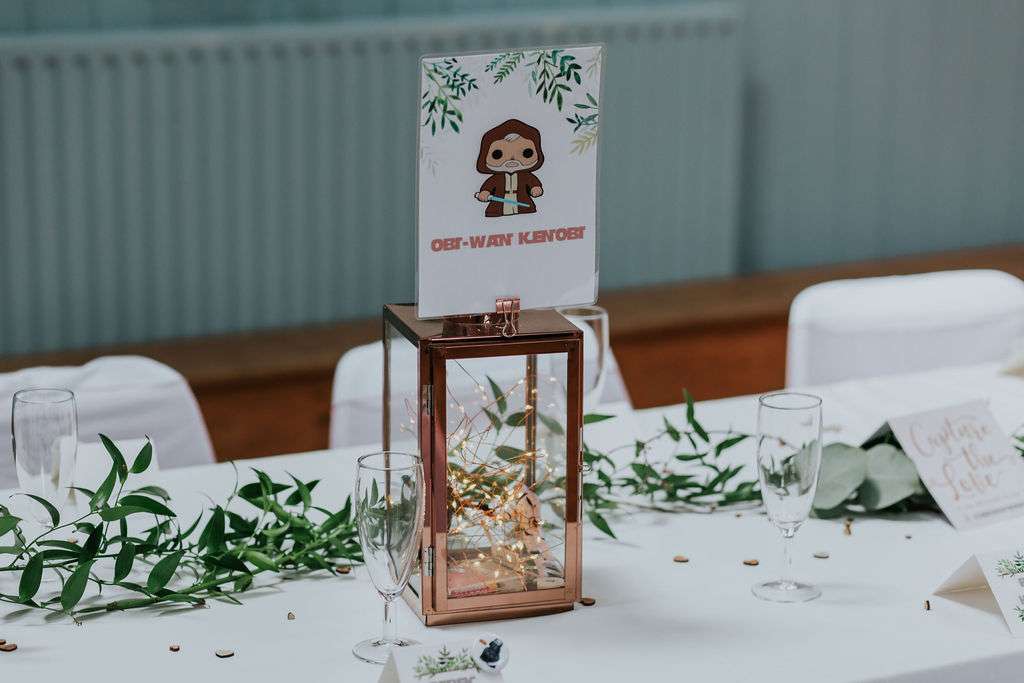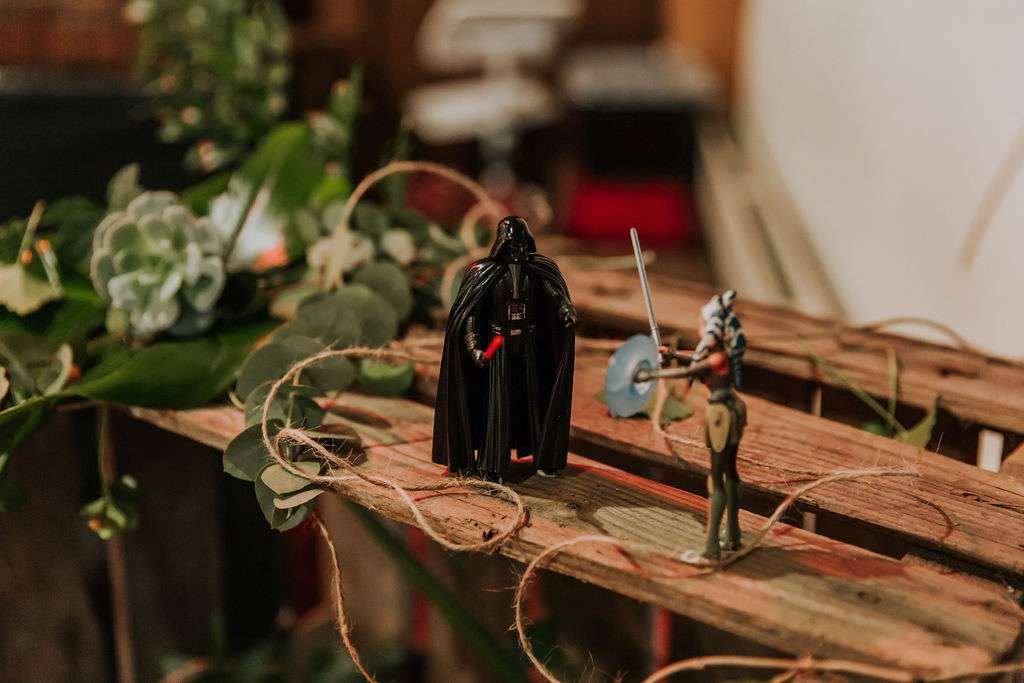 After their ceremony, the couple moved the party to a local village hall – by hiring a venue that didn't have a bar or license to sell alcohol, they were able to save on the costs of the venue as they didn't have to cover the costs of staffing the event, and also saved their guests money as they were encouraged to bring their own beer. They served food from their favourite Indian takeaway as a wedding breakfast, a detail that their guests still rave about!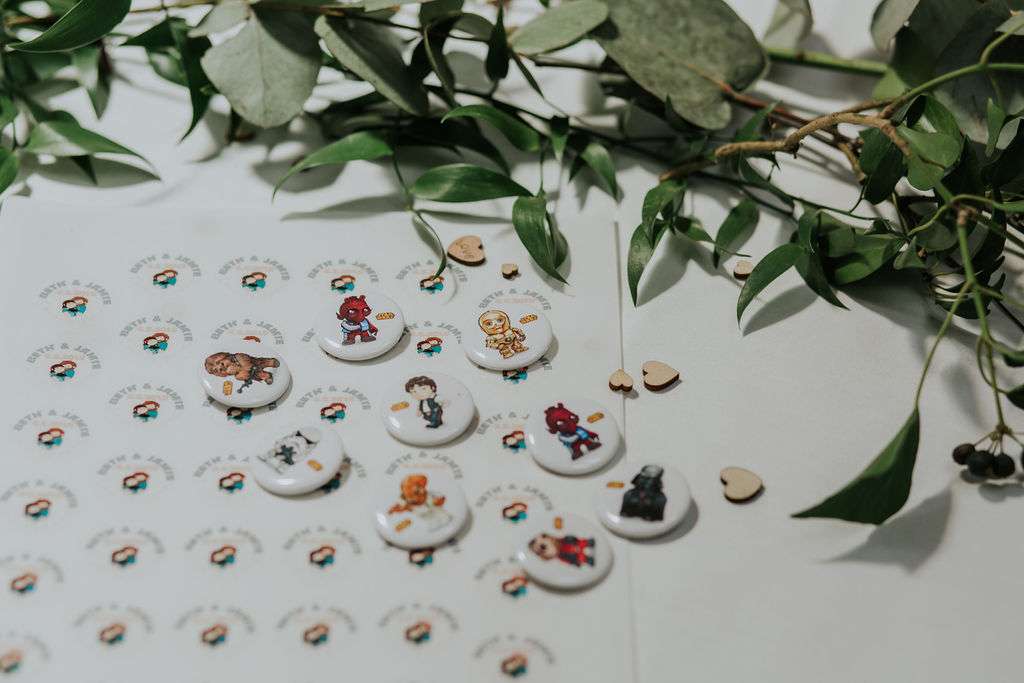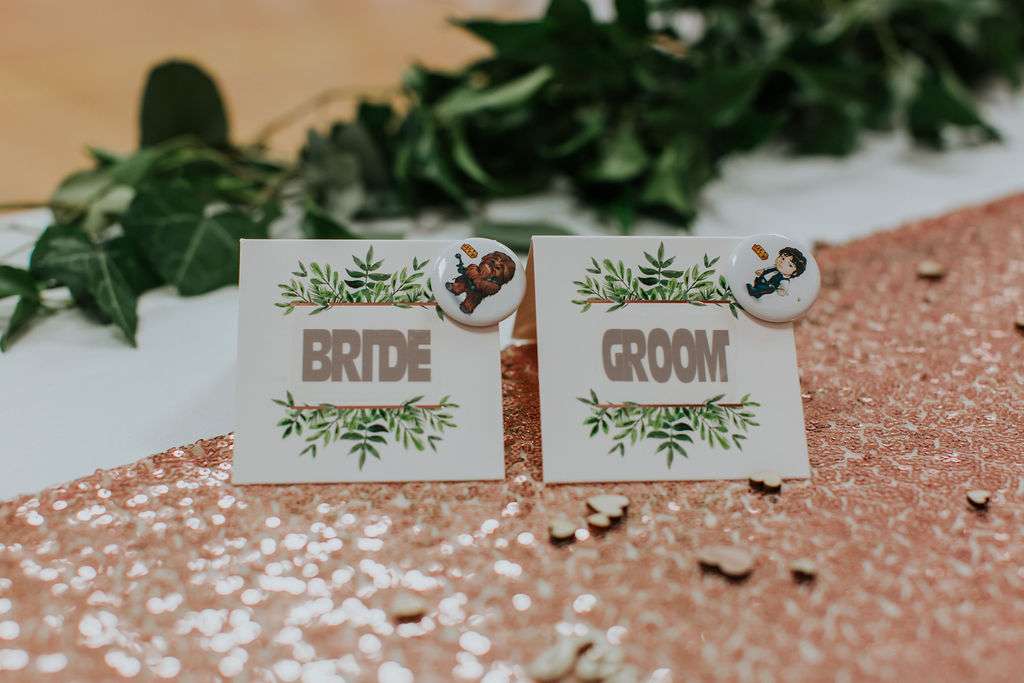 Their favourite part of the day, though, was their first dance; they had choreographed a dance to Everyday from High School Musical 2, a movie that is an emblem of their childhoods. "I'm really into performance," said Jamie,"so having the time to be centre of attention while we had entire run of the dancefloor with everyone watching me and my wife dance was incredible."