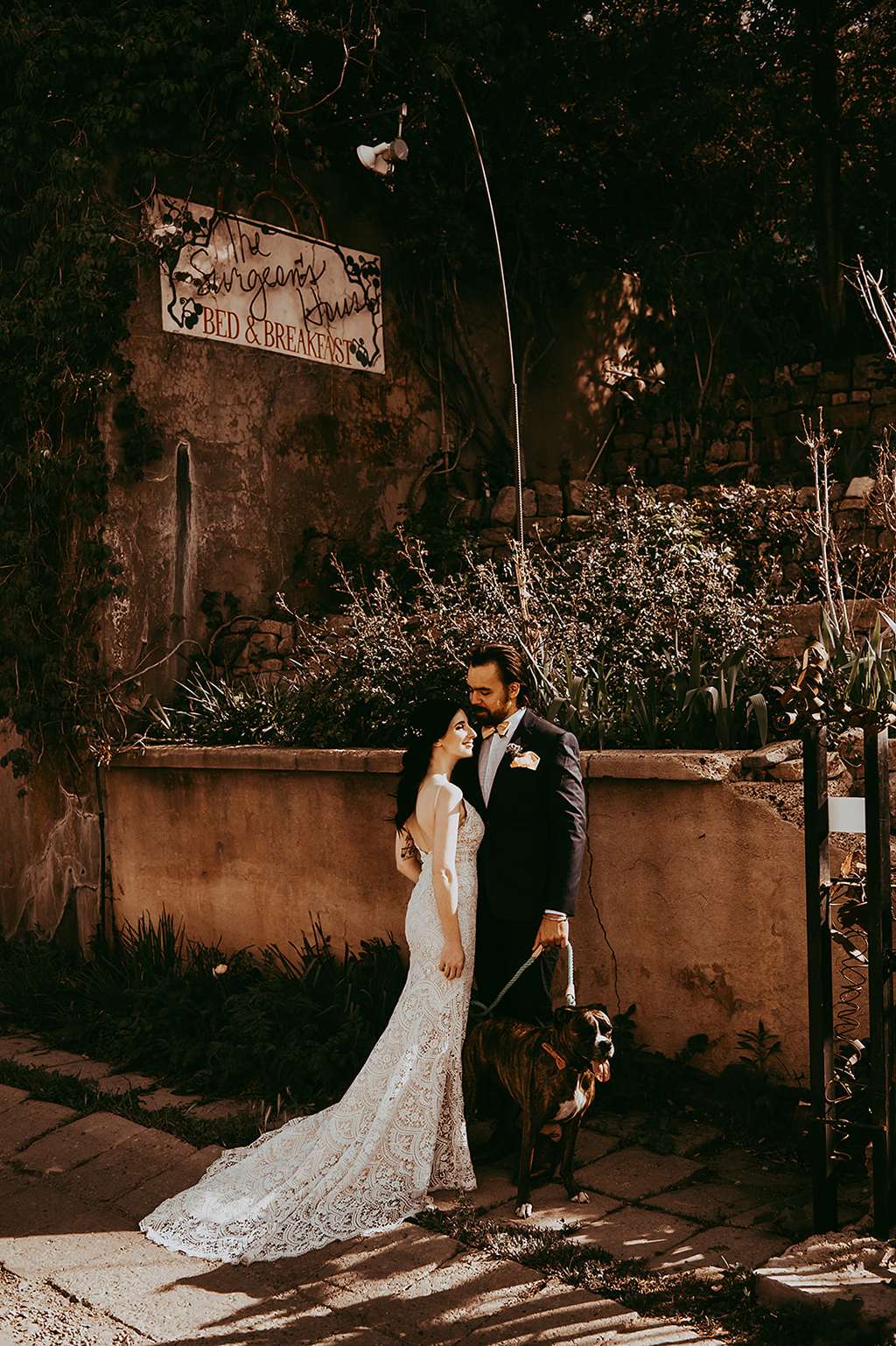 Sam and Vince both lead, by their own admission, 'annoyingly busy lives'. They live in Las Vegas, but when it came to planning their wedding day, they wanted to do something simple, in their favourite place on earth – Jerome, Arizona.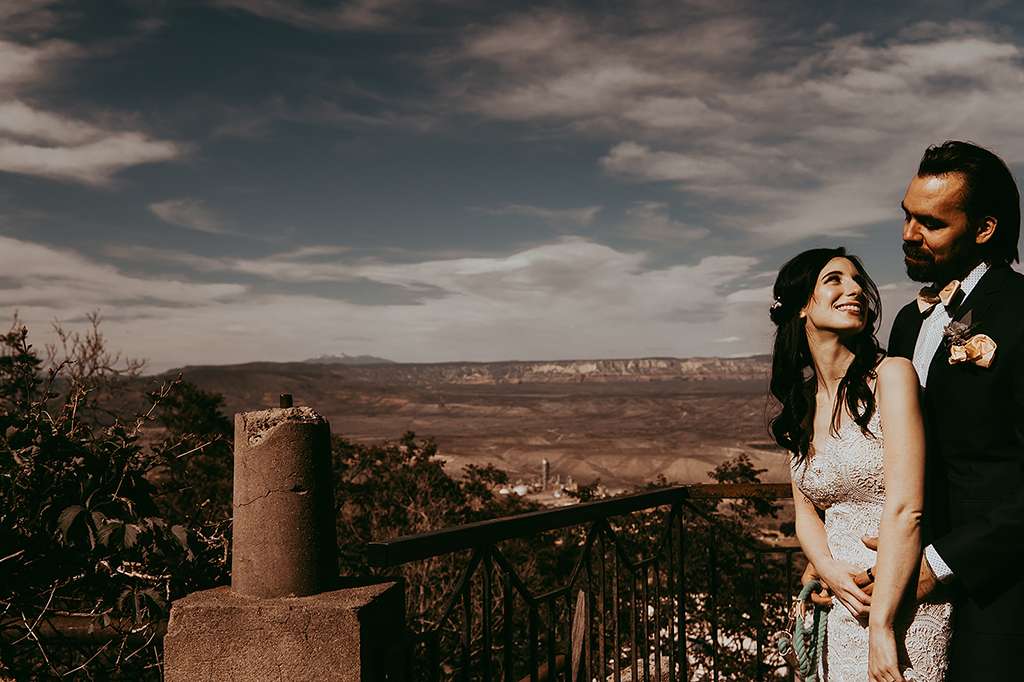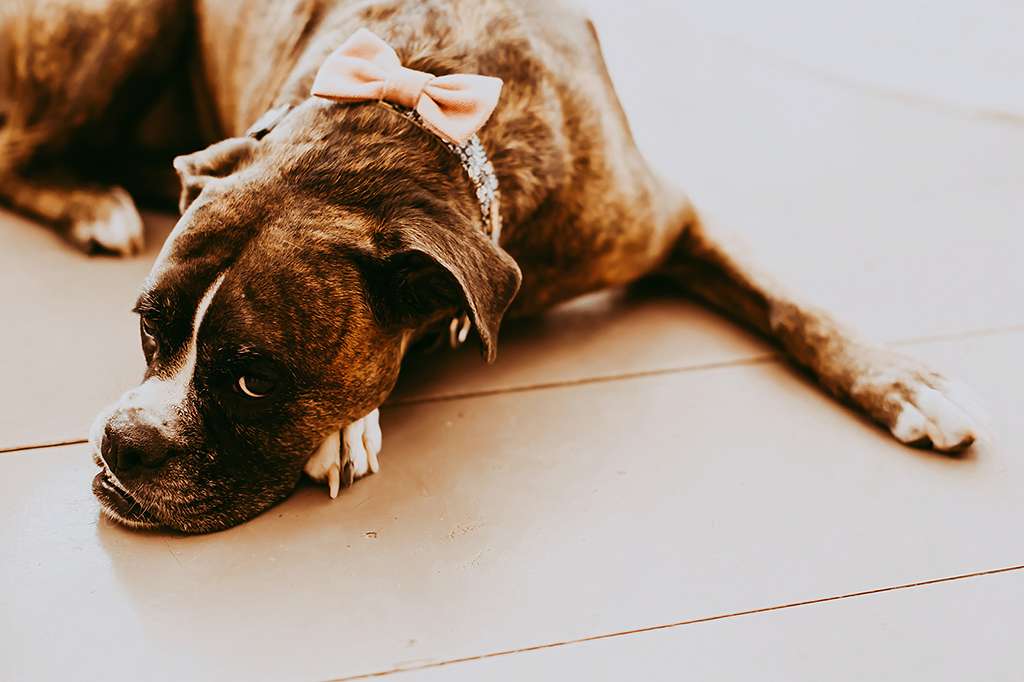 "We frequent Jerome and the surrounding red rock of Sedona often," said Sam. "During our first holiday together years ago we instantly fell in love with Jerome's eerie but cosy feel. It's this small, old mining town on the desert-y mountainside that has burned down to the ground at least three times—and it's probably haunted. We have a long history of celebrating momentous occasions in Jerome – we even got engaged there in 2017, so there was really nowhere else in the world we would've wanted to celebrate our lifelong commitment to each other."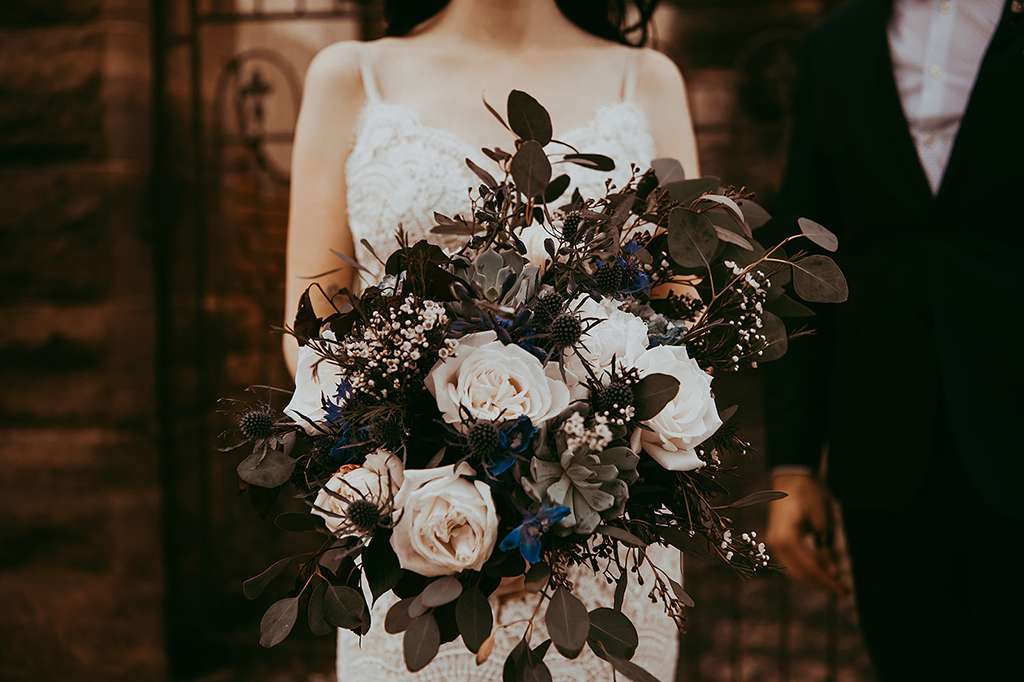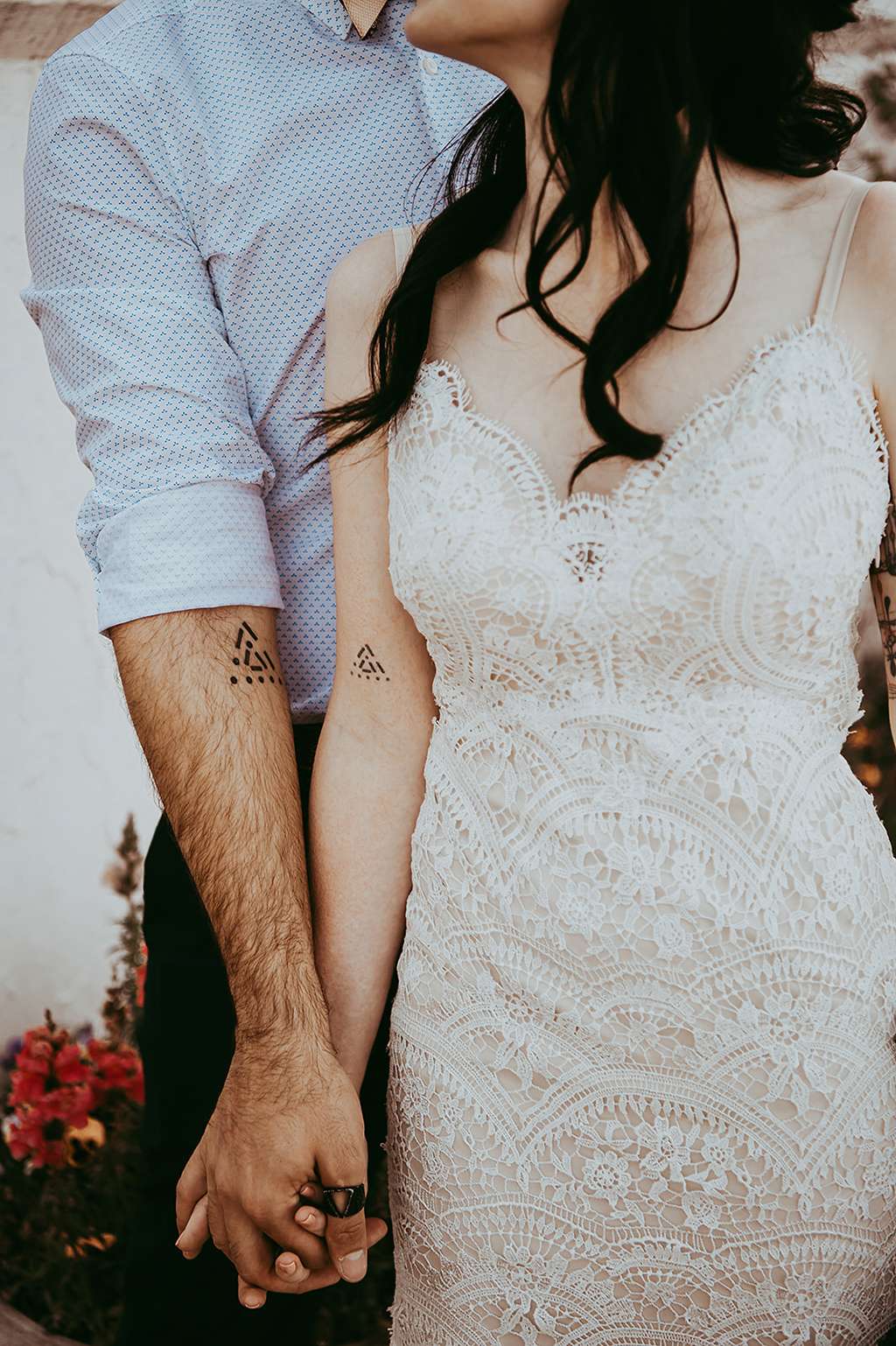 Armed with an $8000 budget and their boxer dog Isis, they set about planning their perfect day. "We have this phrase that we say to one another," said Sam, "'You and me versus the world.' We wanted our day to exemplify just that."
Apart from organising the photographer, officiant, beauty team and venue, they were surprisingly ad-lib with the rest of their plans. They picked the location in the gardens for the ceremony itself somewhat last minute and took the rest of the day as it came. "It was controlled hippie chaos!" laughed Sam.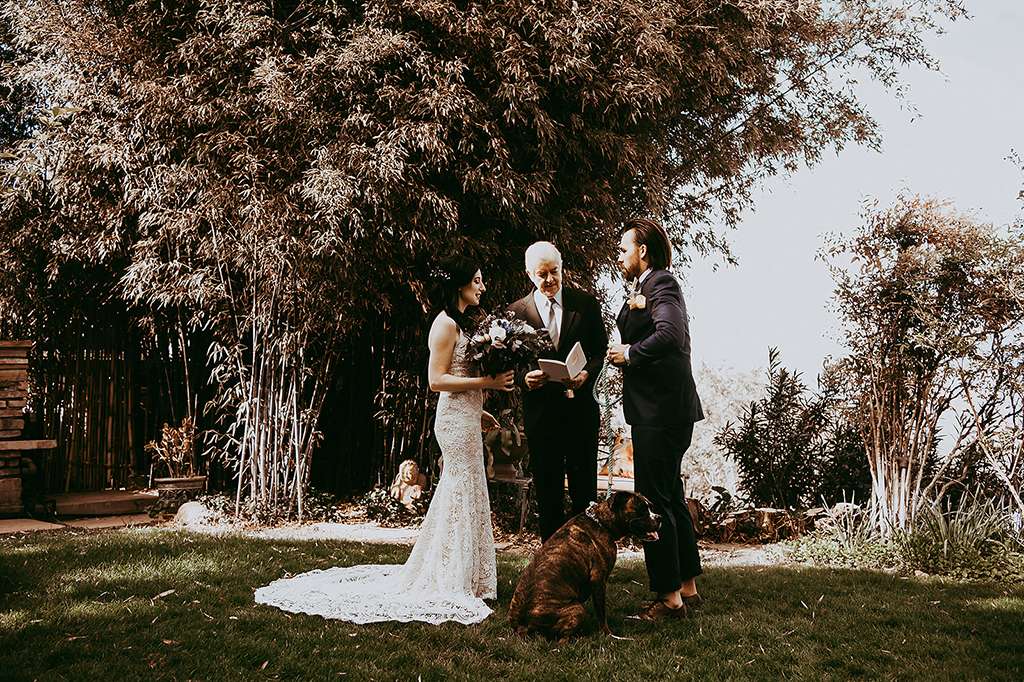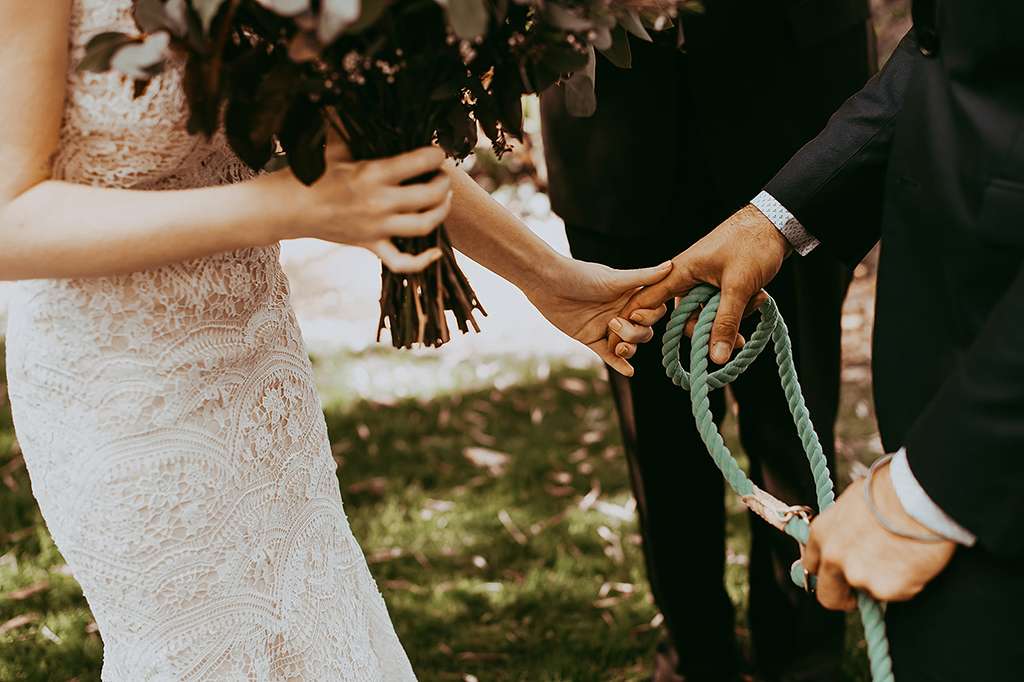 Their ceremony, led by a local officiant, was beautiful, honest and simple. They had personalised passages and exchanged tearful vows while Isis played on the grass. Afterwards, they walked around Jerome with their photographer as if they were walking around on any other day – capturing shots at all their favourite places and usual haunts. They then trekked back up the mountain – still donning their wedding garb – to enjoy the million dollar view from the front balcony of the Jerome Grand Hotel. They enjoyed a meal at their favourite restaurant, ending up dining with an eclectic ground of motorcycle clubbers.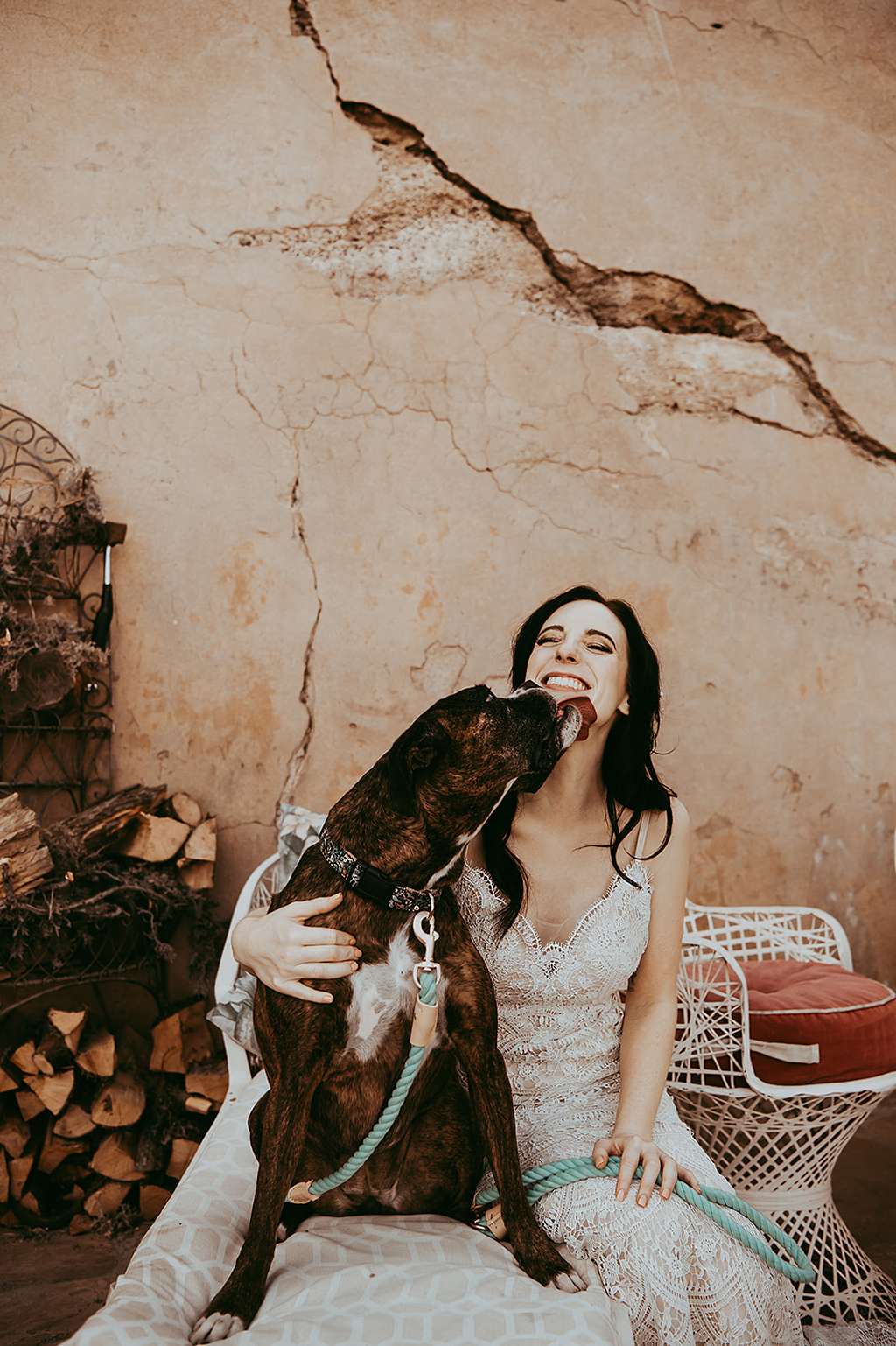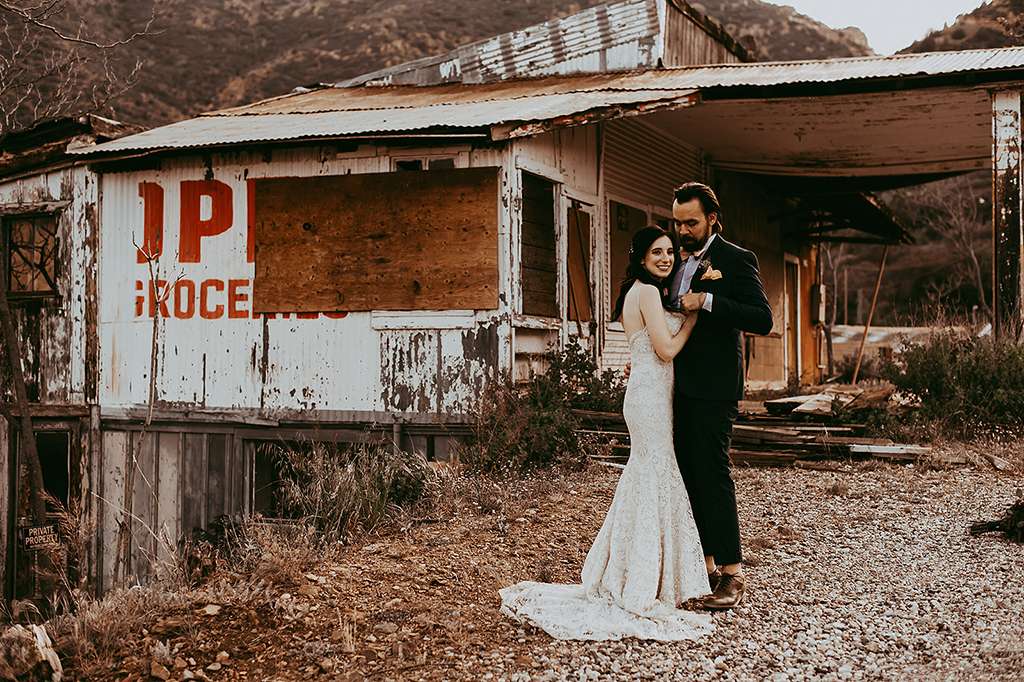 Sam and Vince's favourite thing about planning their elopement was the size of the wedding. "We didn't realise when it came to planning our wedding how much other people would want a say in our wedding. Ultimately, this was what pushed us towards having an elopement. By doing it this was we only had to answer to ourselves."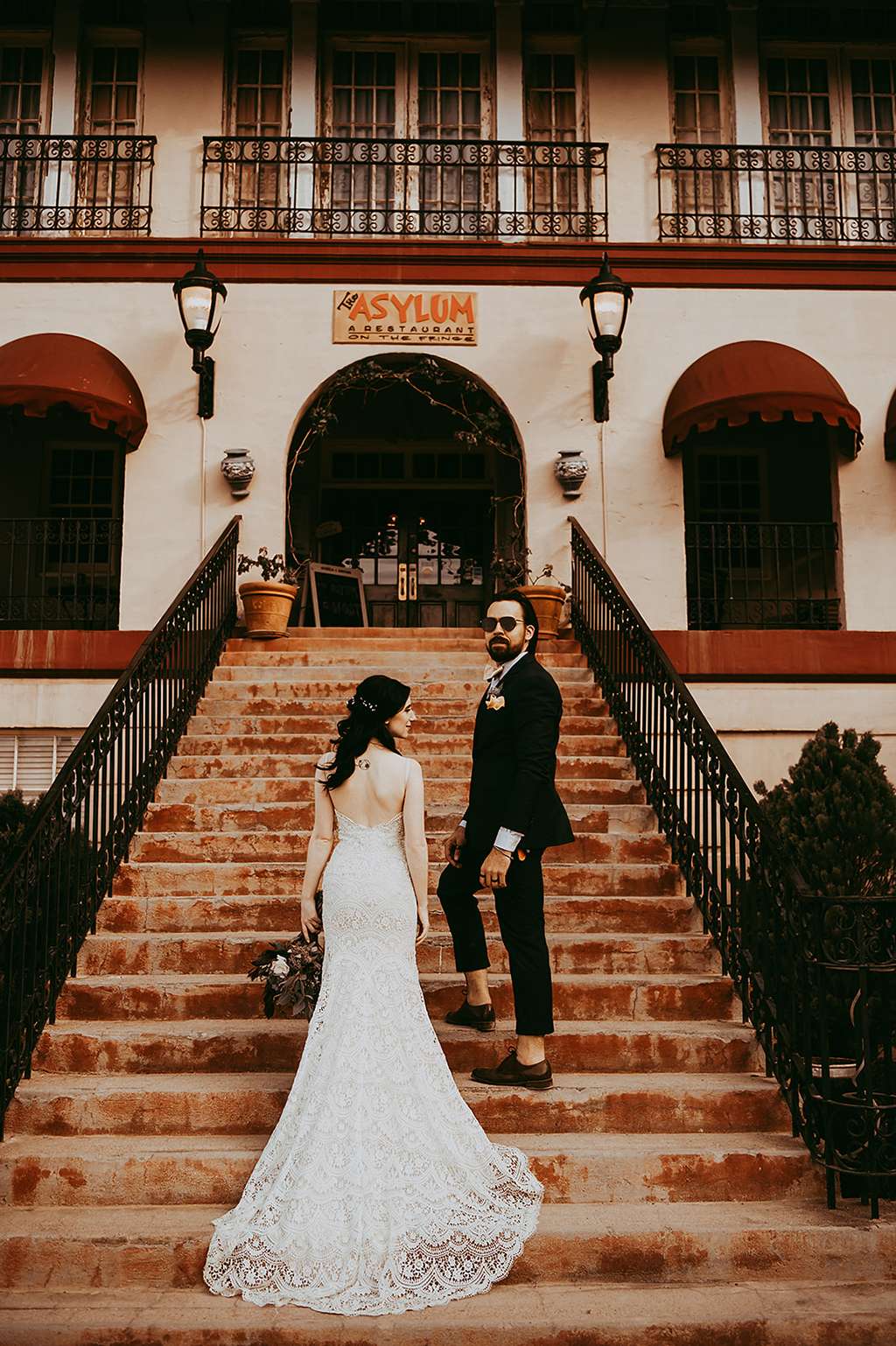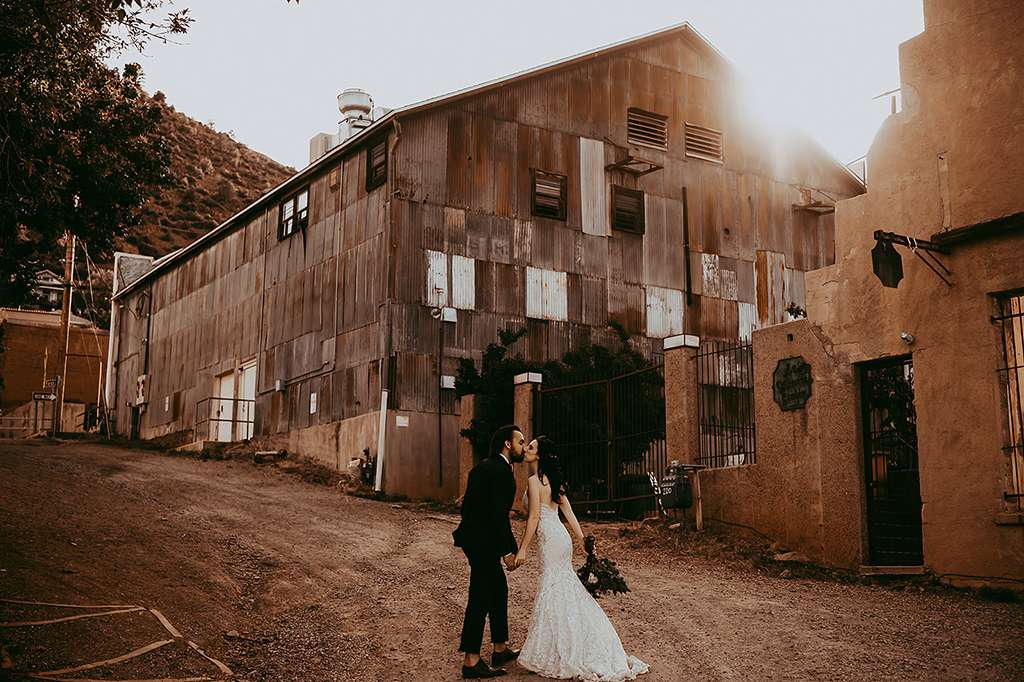 "We loved that we could do whatever we wanted without having to incorporate other people's to-do lists into the day." concluded Sam. "We wanted a day that was take it as it comes, so wit that in mind it was very stress free – our only stipulation was that whatever we did, it had to involve Isis! She's the fulcrum of our world, and we made sure she could be with us for the entirety of the day."