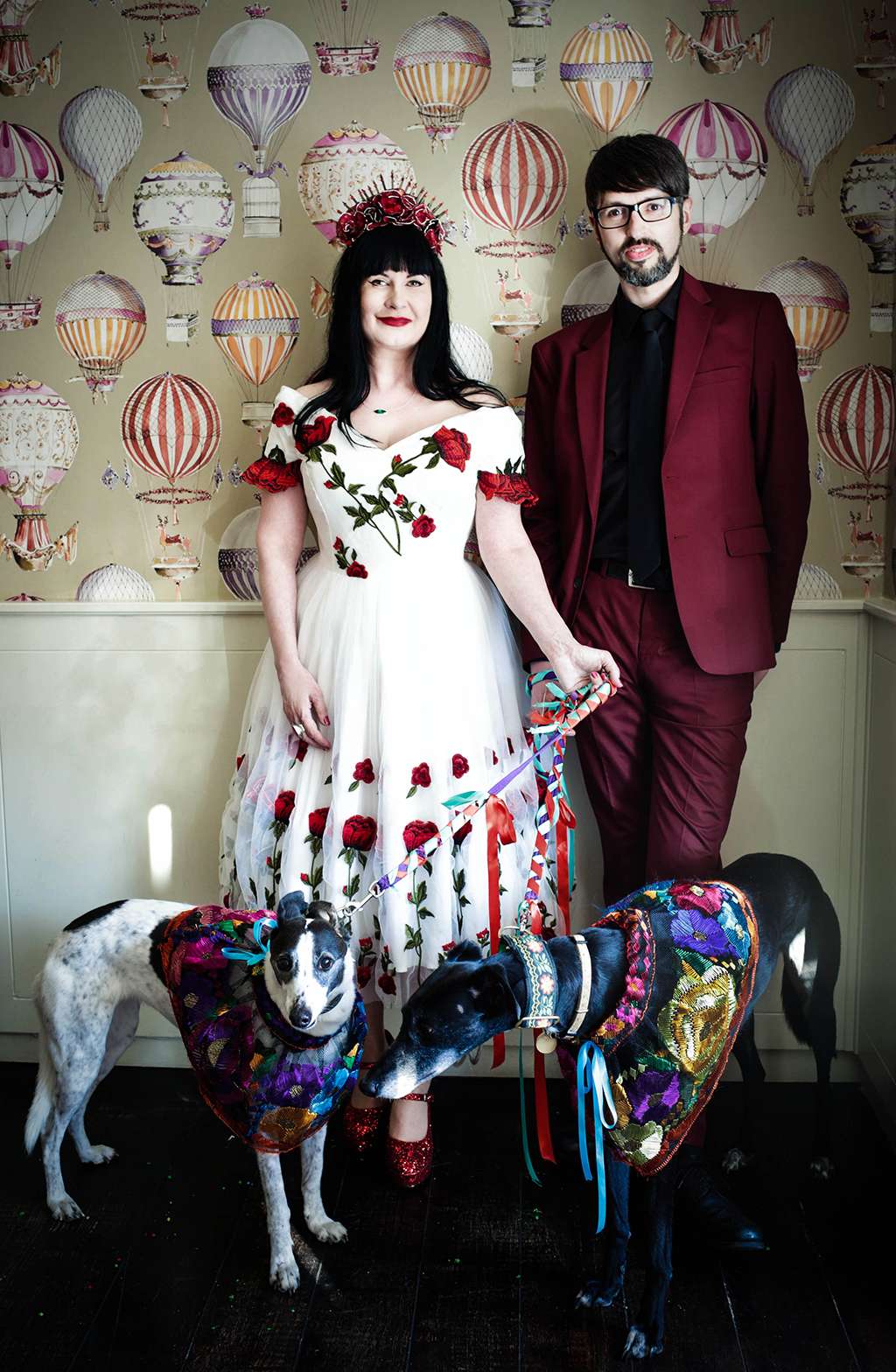 Kasandra and Phil always said they would never get married, but after twenty years together, she asked him to marry her – and he said yes! Despite really wanting to run off to Mexico to get married, they couldn't afford it so decided to bring some of the passion and colour of their favourite country into their Dublin celebration. They had a big family wedding on Kasandra's 50th birthday!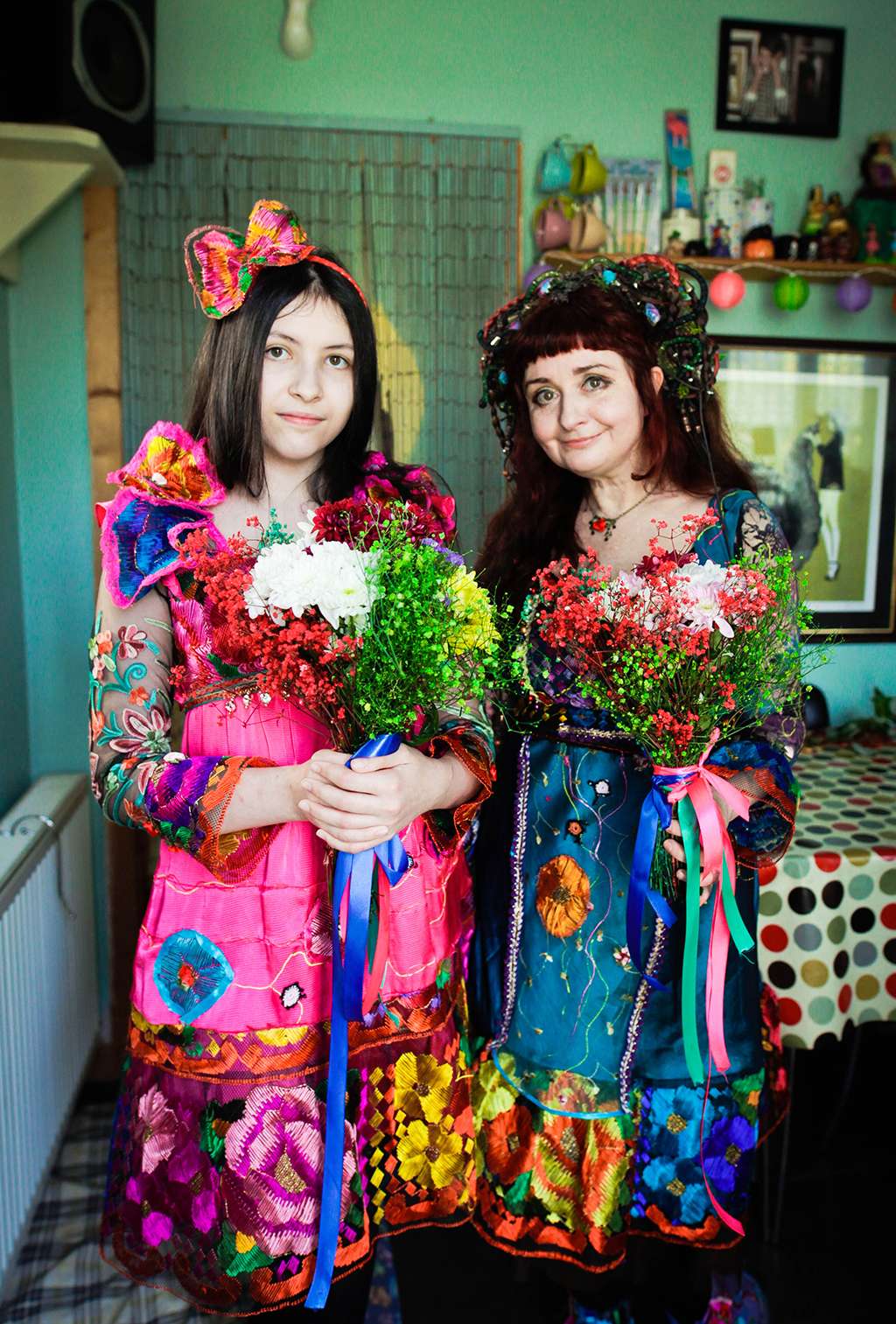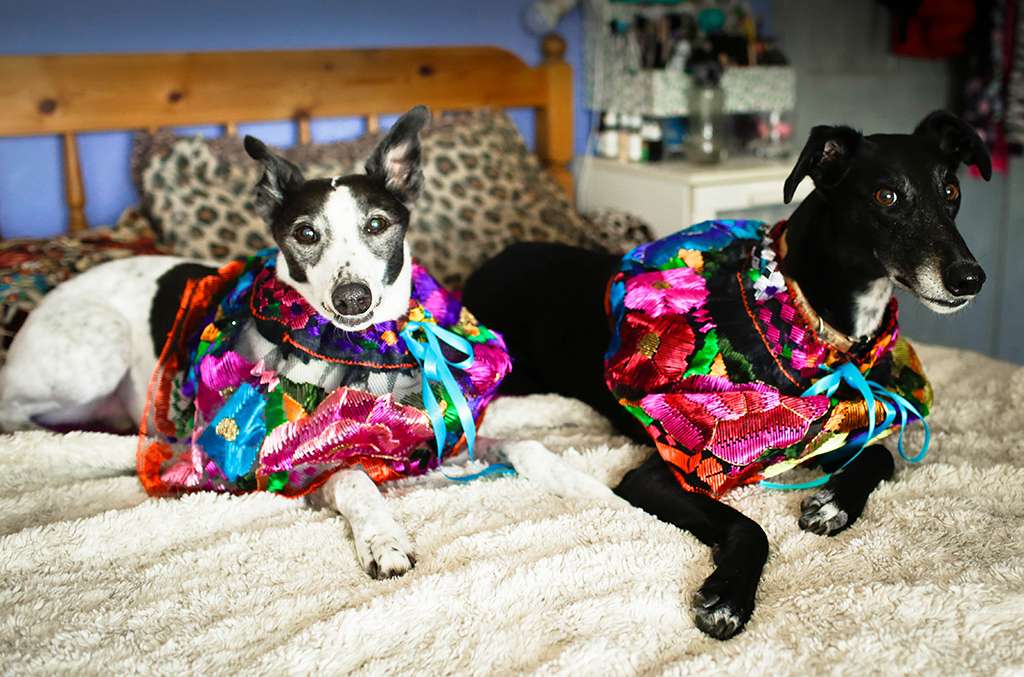 Both Kasandra and Phil are visual people – Kasandra is the head of the Irish Film Archive and Phil works for the Broadcasting Authority of Ireland – so they wanted a quirky, colourful and retro vibe for the occasion that reflected their style. Kasandra wore a dress from the Pretty Dress Company that she had admired for ages. She made herself a wrap from a piece of fabric that she'd bought in a fabric shop in Dublin, and her headpiece was a last minute creation by her maid of honour after deciding she looked a little too twee in the dress alone and needed something to make her look more ferocious! Frida Kahlo would be proud.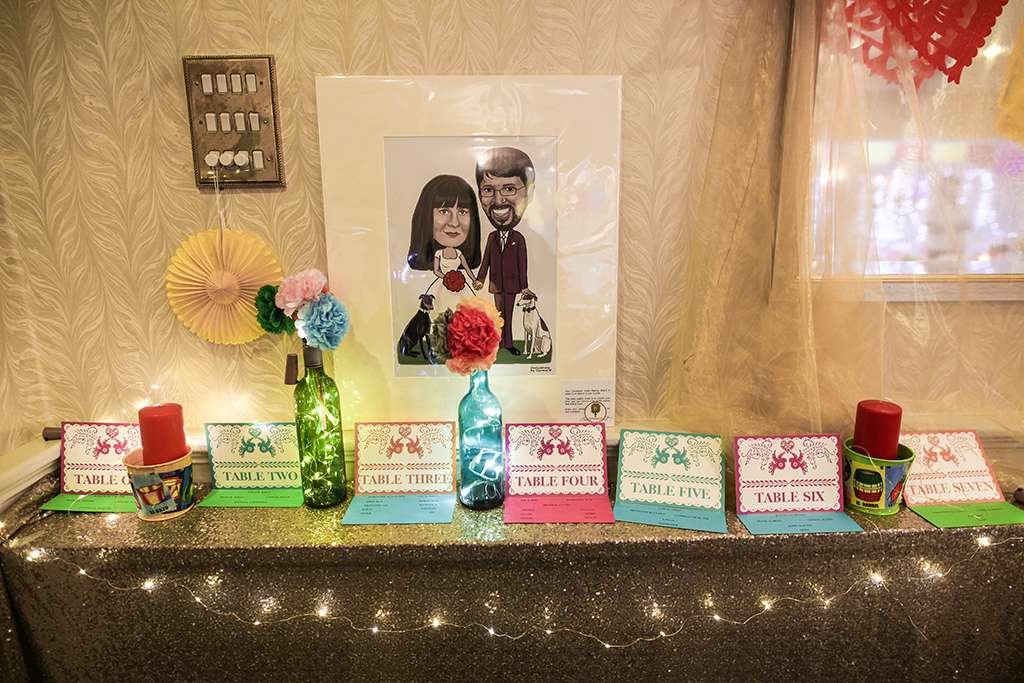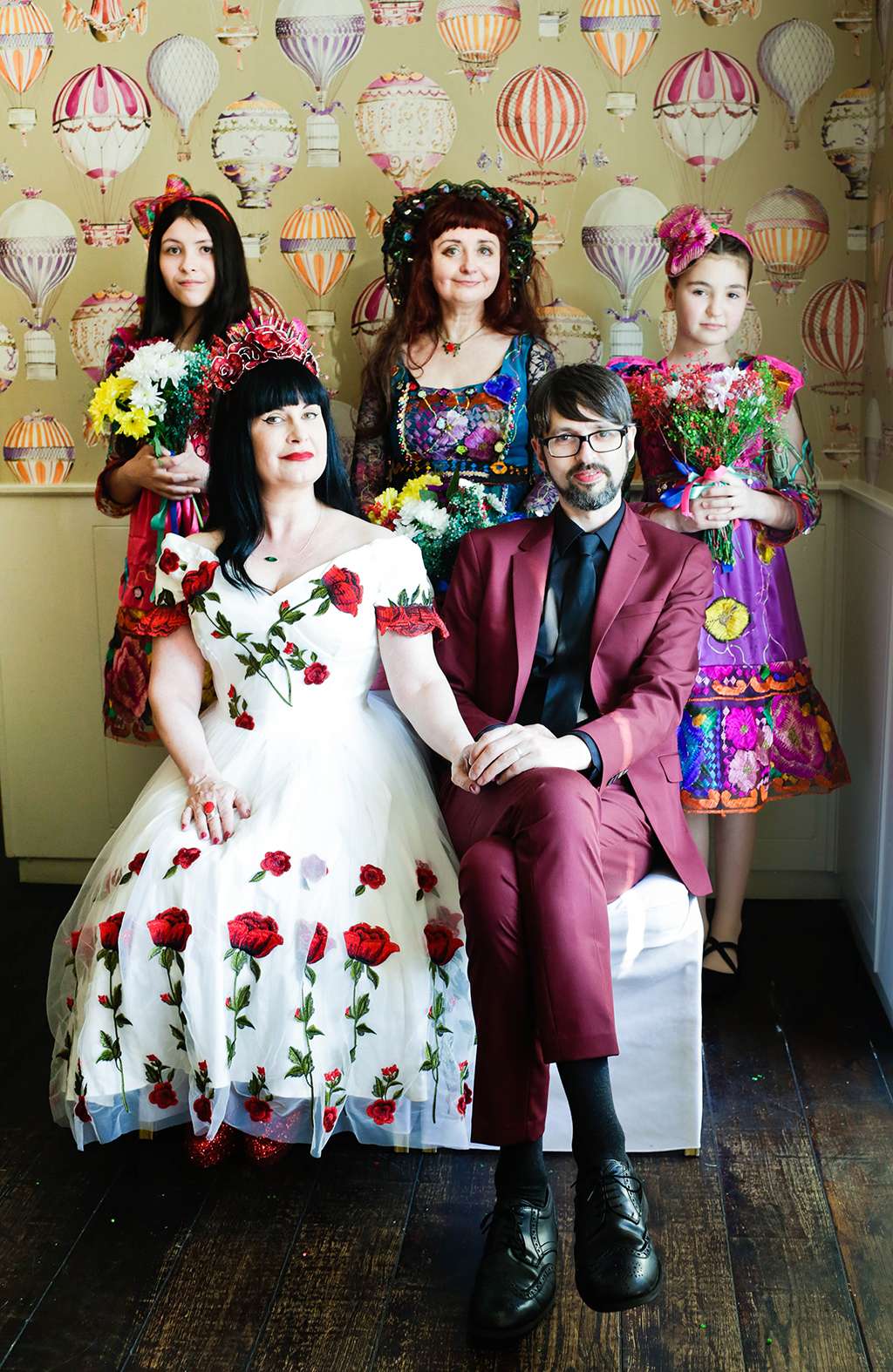 Kasandra and her friends decorated the venue in a colourful fiesta style the night before the wedding – using fairy lights, coloured candles, paper picador flags, metres of gold organza, listeria ribbon, mini cacti and paper flowers. For favours, they gifted their friends and family Mexican milagros (tin hearts) with loteria cards attached. They spent months making the paper flowers to decorate the venue. Kasandra decorated flower pots to hold the coloured pillar candles and made bottle lights for the tables. They bought flowers from Lidl for both reception flowers and bouquets, putting them together the morning of the wedding.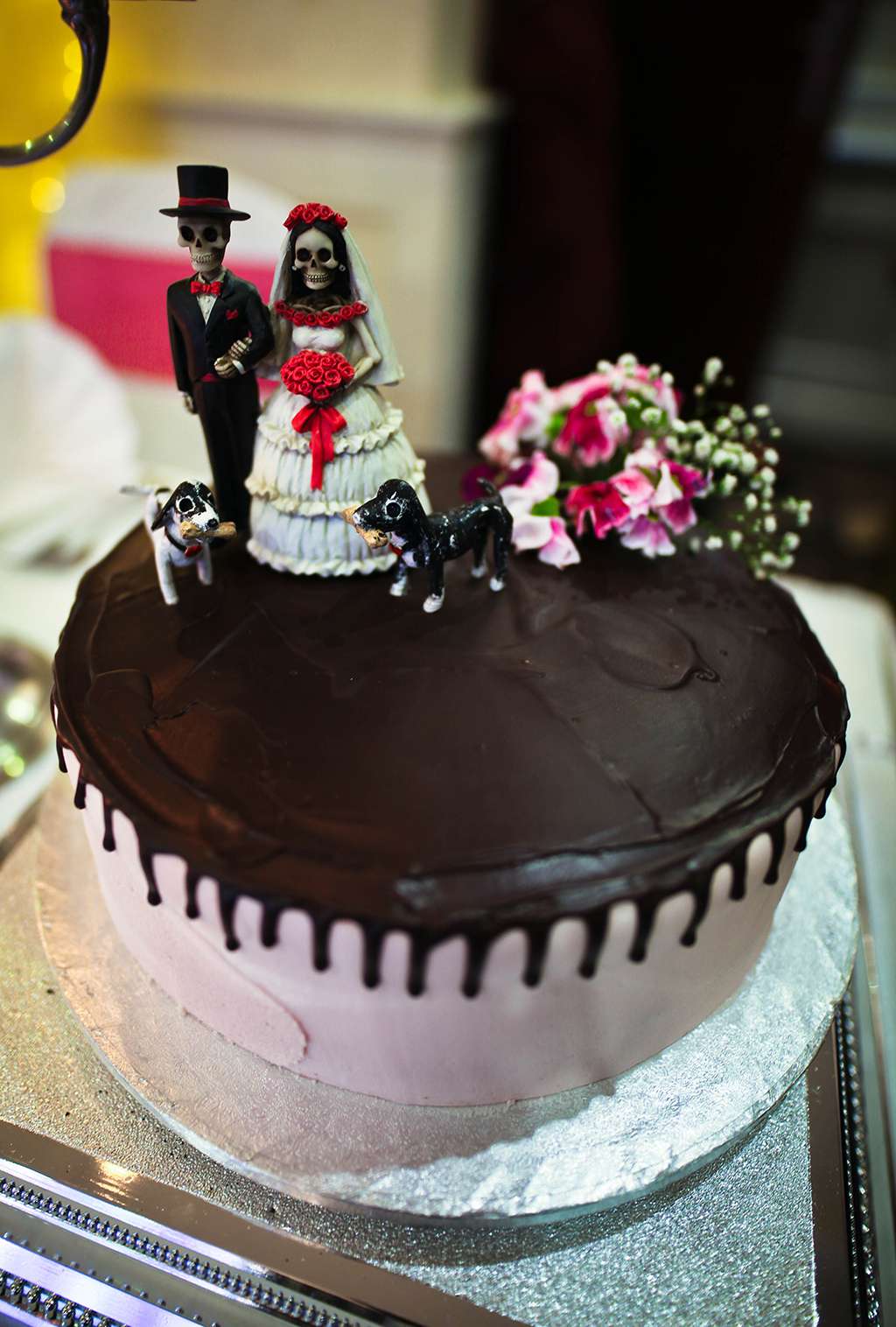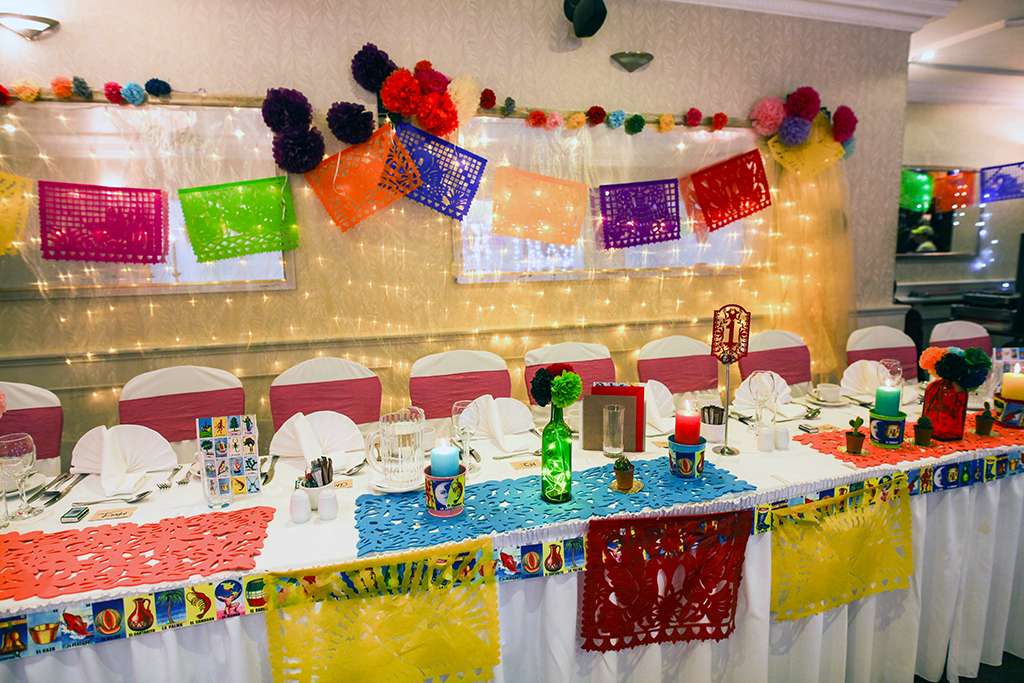 Being able to have their beloved greyhounds as 'houndsmaids' was incredibly important to the couple, and Kasandra walked down the aisle with them. "I didn't want to be ' given away'," she said, "so this seemed like a perfect alternative. My Dad was incredibly understanding about it!" They topped their vegan cake with a skeleton topper and mini greyhound figurines too.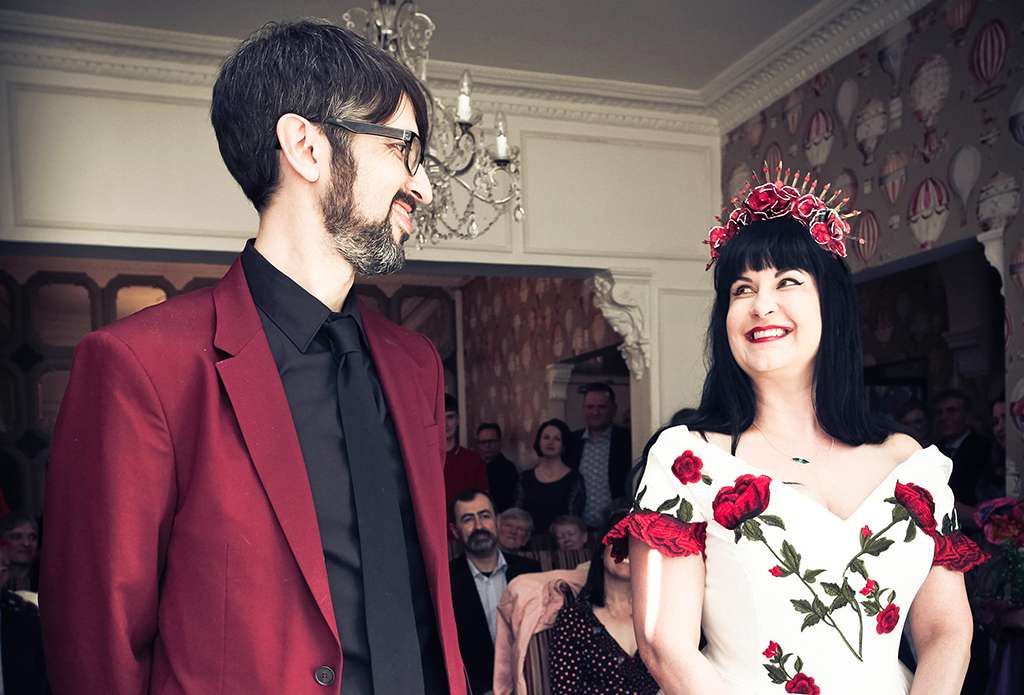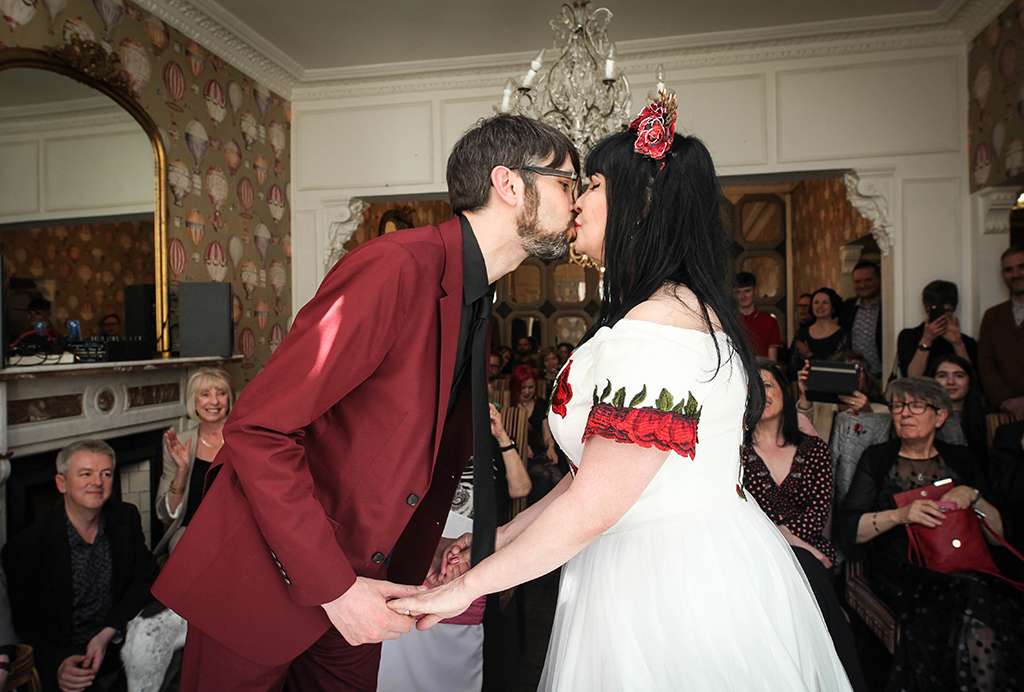 They managed to stretch their €5000 budget by doing all the flowers and decor themselves. They also saved a lot on printing by purchasing a bespoke design online and printing all the stationery – invitations, place cards, menus etc – themselves. The one thing that Kasandra would advise any bride and groom, is that while you don't have to spend a fortune the have a great wedding, finding a photographer who captures your style should be high on your list of priorities. "The day goes by so quickly and the photos are a really important record of things you will miss in the mayhem."
"Also, get yourself a great friend/ maid of honour to help tone down any potential stress in the lead up to the wedding – especially if you're organising everything yourself. Having someone to talk to and make sure I took everything in my stride made a huge difference – and she was invaluable with lacing up my corset!"