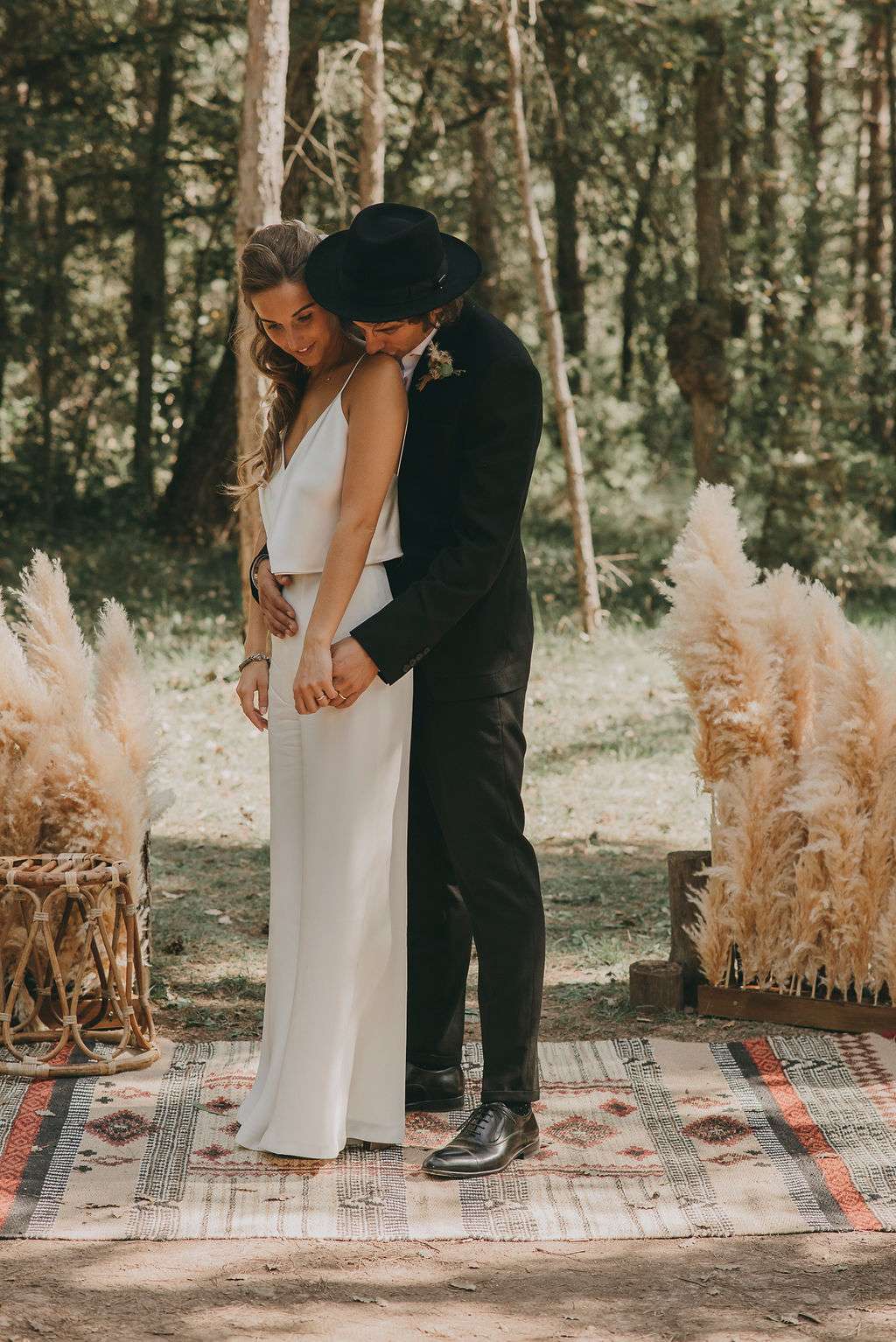 Carlota and Pol are childhood sweethearts, though it took a few years for them to realise they were meant to be together. They reunited five years ago, and suddenly everything made sense. It was time for them to start a life together and to create a family. They were married in September just outside of Barcelona.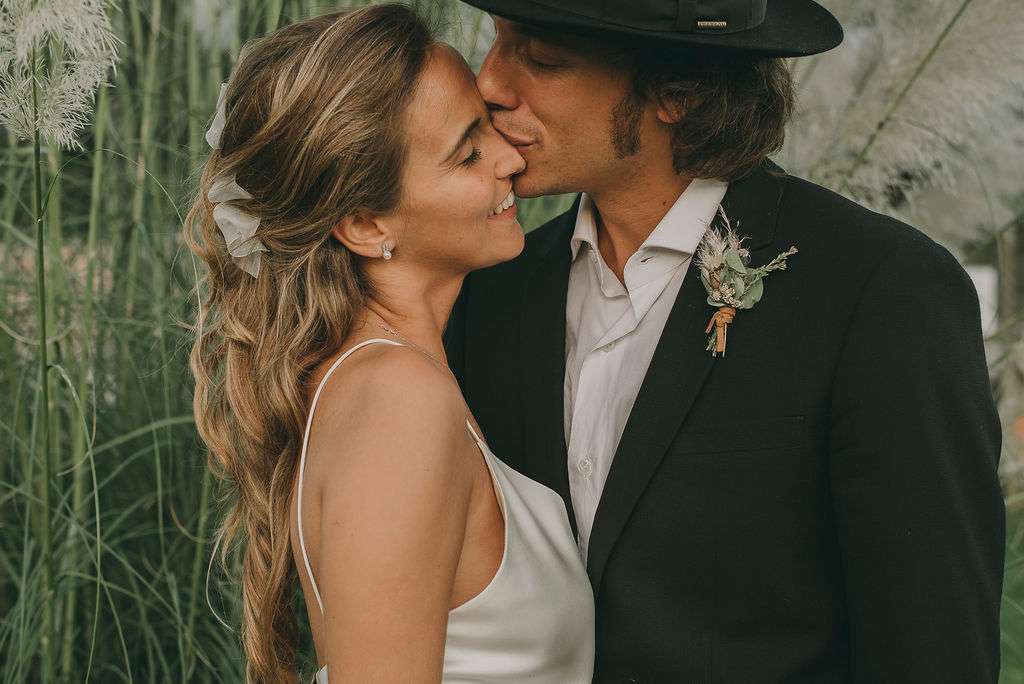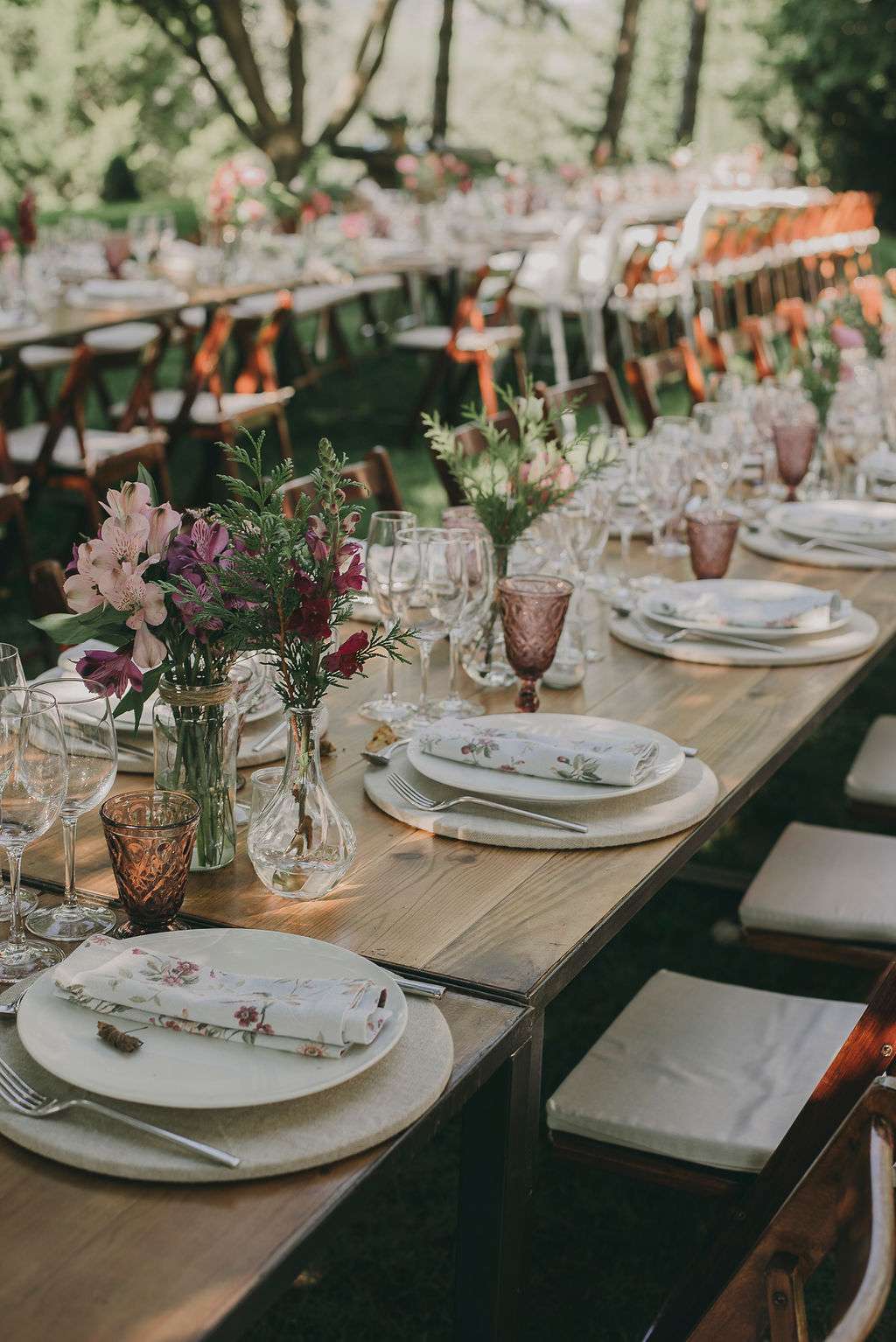 They were very clear what they wanted from their wedding day – a celebration of their love in a simple way. Dreaming of a place created by nature, their first stop was to find a venue. An old farm-house, full of history and surrounded by a forest, was the perfect setting for them. With warmth and authenticity as the cornerstones for the creation of their celebration, the feel of their day naturally unfolded.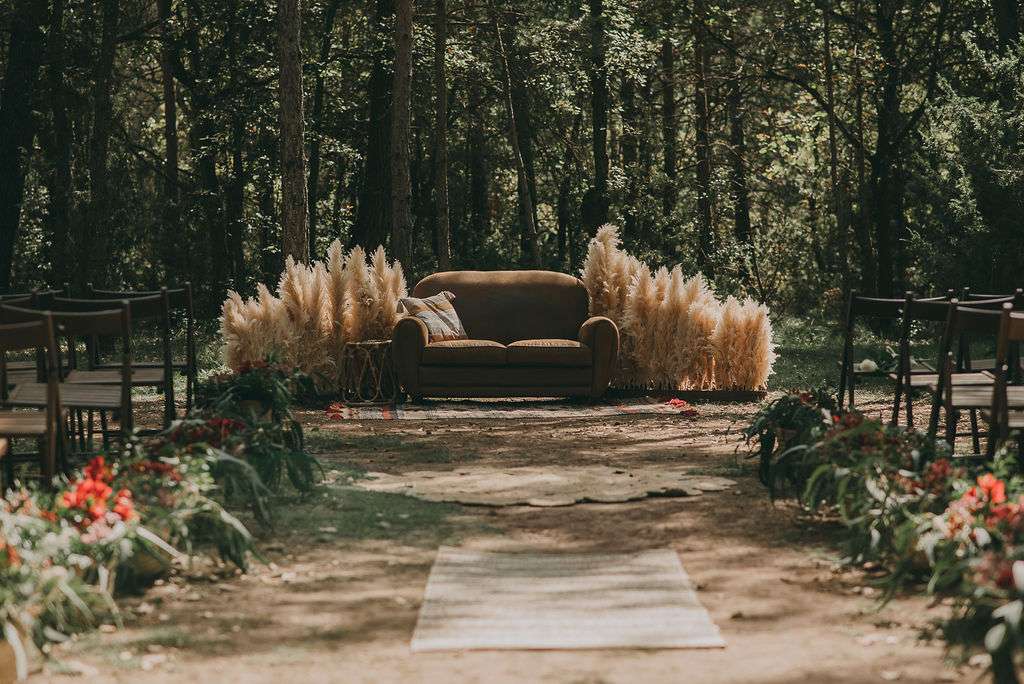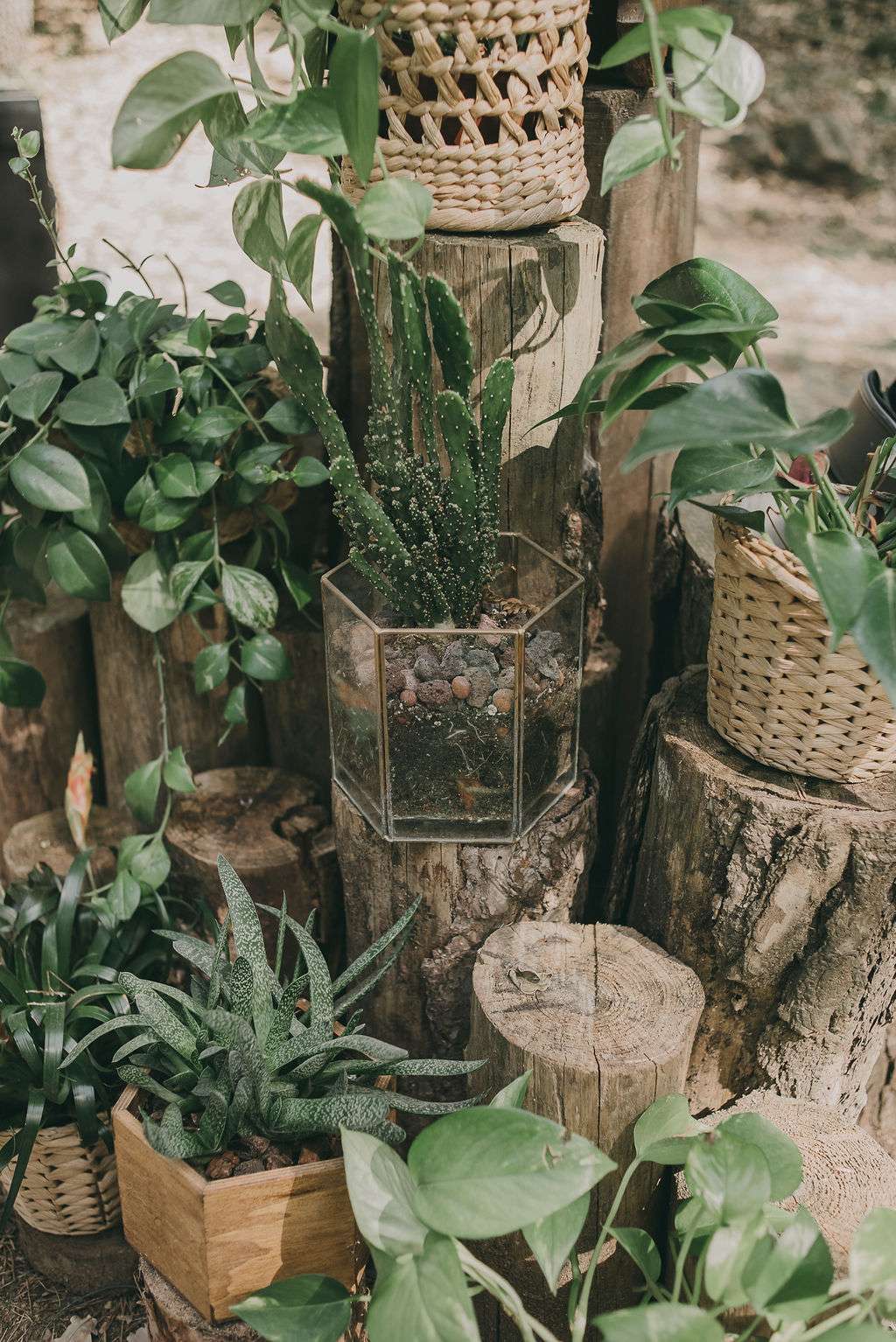 They wanted to keep decorations simple and warm, with just touches here and there. They added local, natural, succulent foliage and dried pampas grass throughout their decor, and kept things simple in terms of tablescapes; opting for relaxed, family-style dining with long wooden tables and a rustic feel.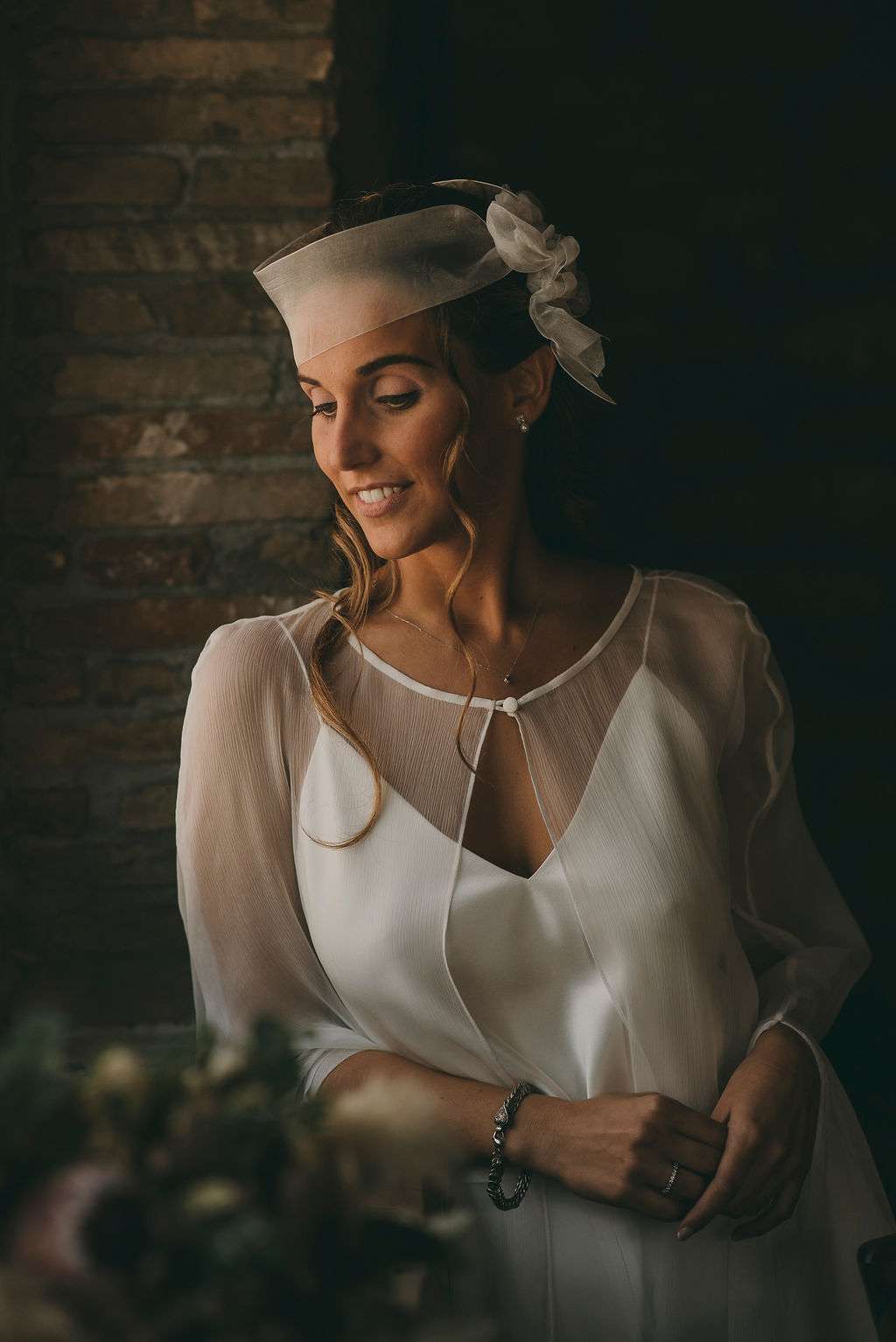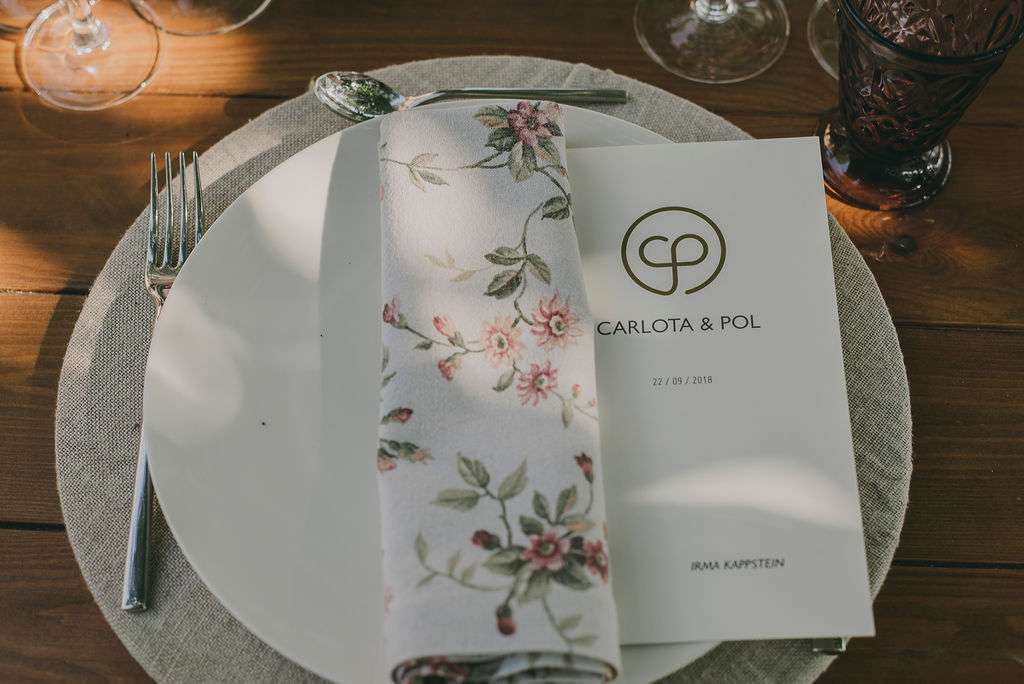 For Carlota and Pol, their ceremony was the most special part of their day. It was officiated by a close actor friend, who wrote them a deeply personal ceremony that represented them and their lives perfectly. "It was the best ceremony in the world, and this came from making a decision from the heart." said Carlota. "When you make natural, truthful choices, you are rewarded rewarded with something deeply personal and meaningful to you."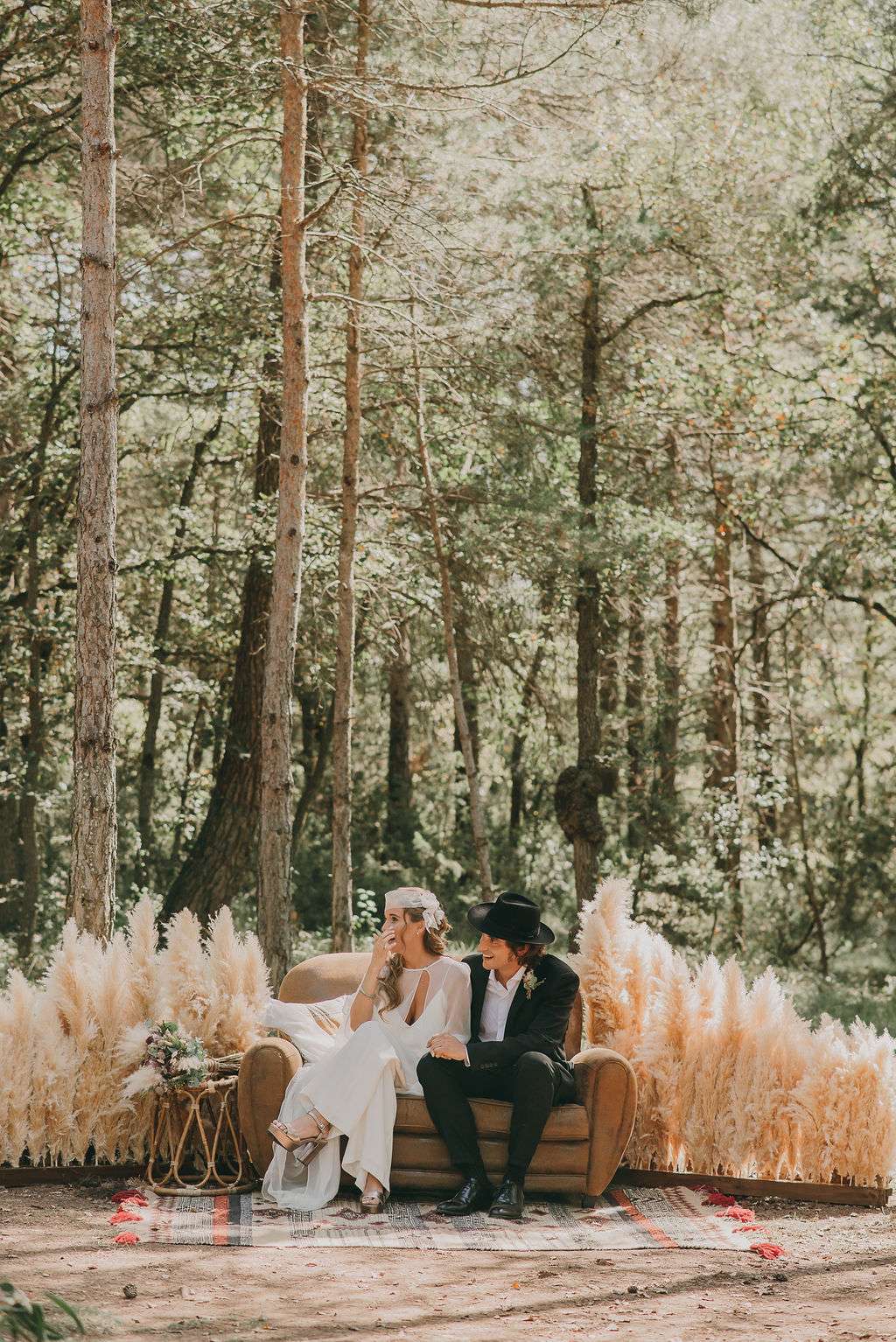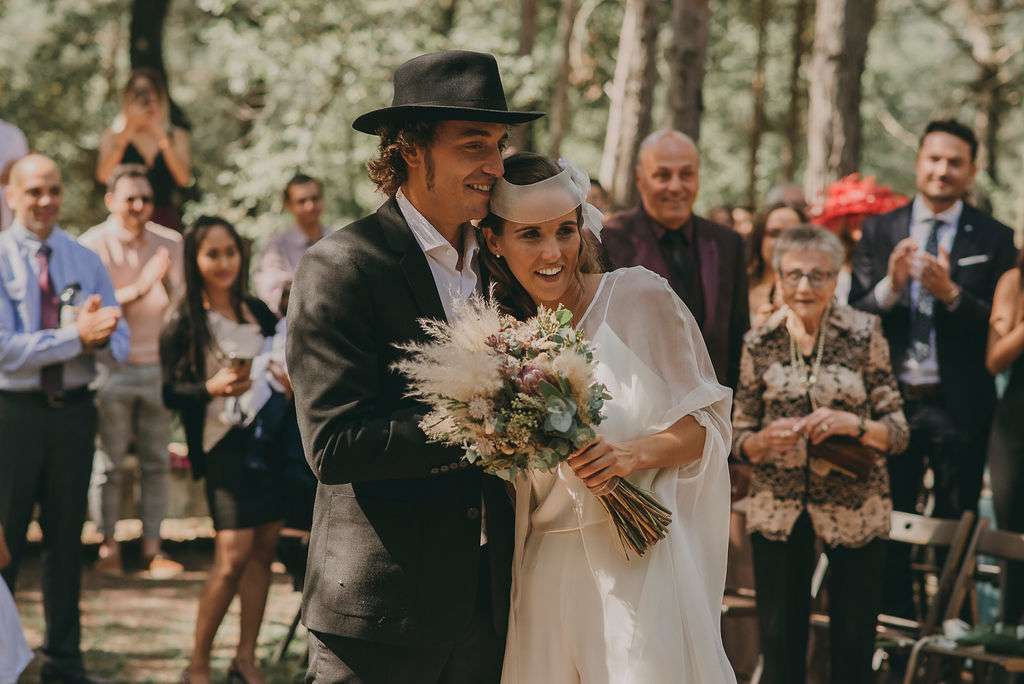 "Love and create from the very beginning," advises Carlota. "Be sincere with yourself and create your celebration together. Work as a team in order to create the greatest representation of your love. Do everything that you like, regardless of whether it is expected of you, if it is fashionable or not… keep your heart and love forefront of your mind and you won't go wrong."