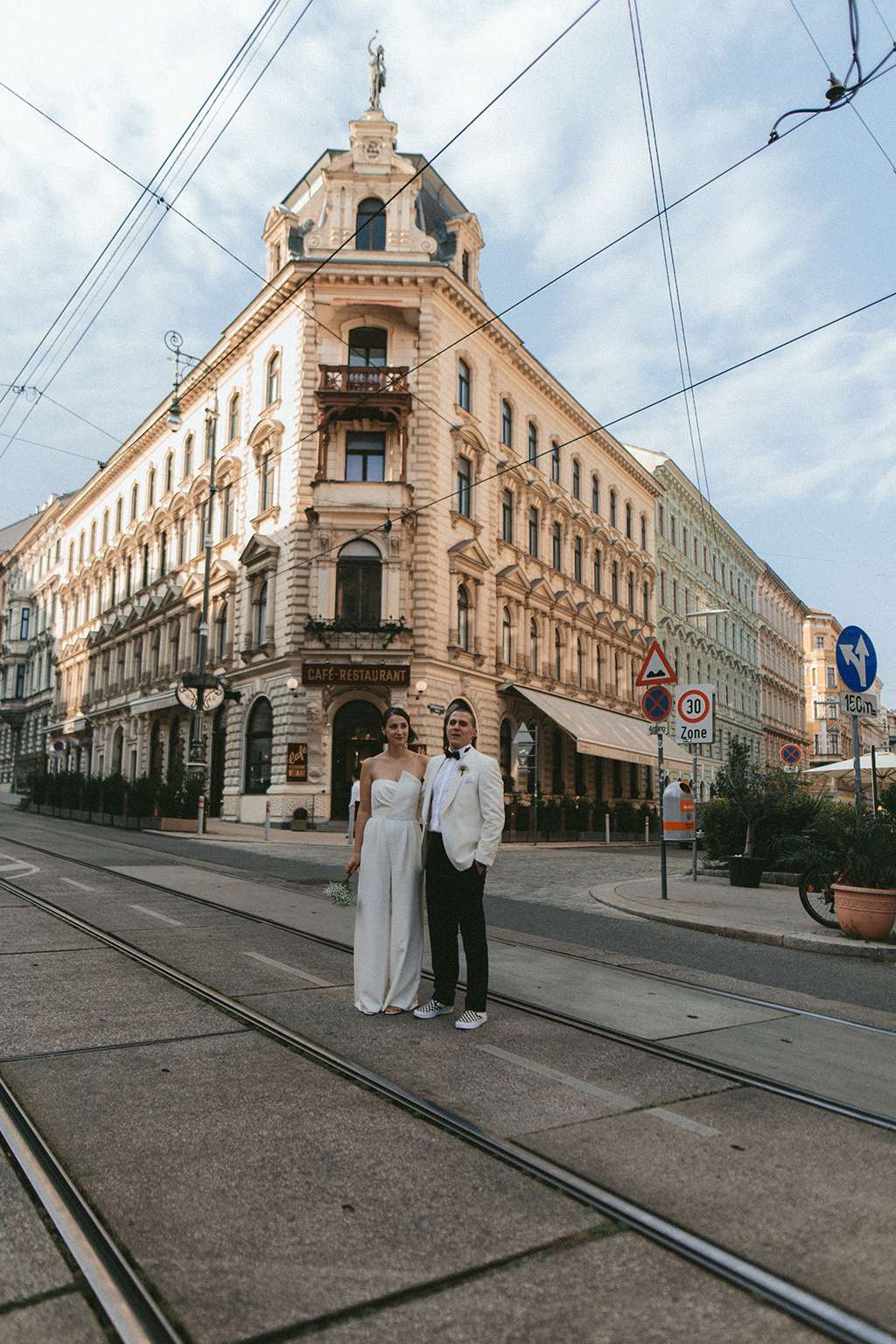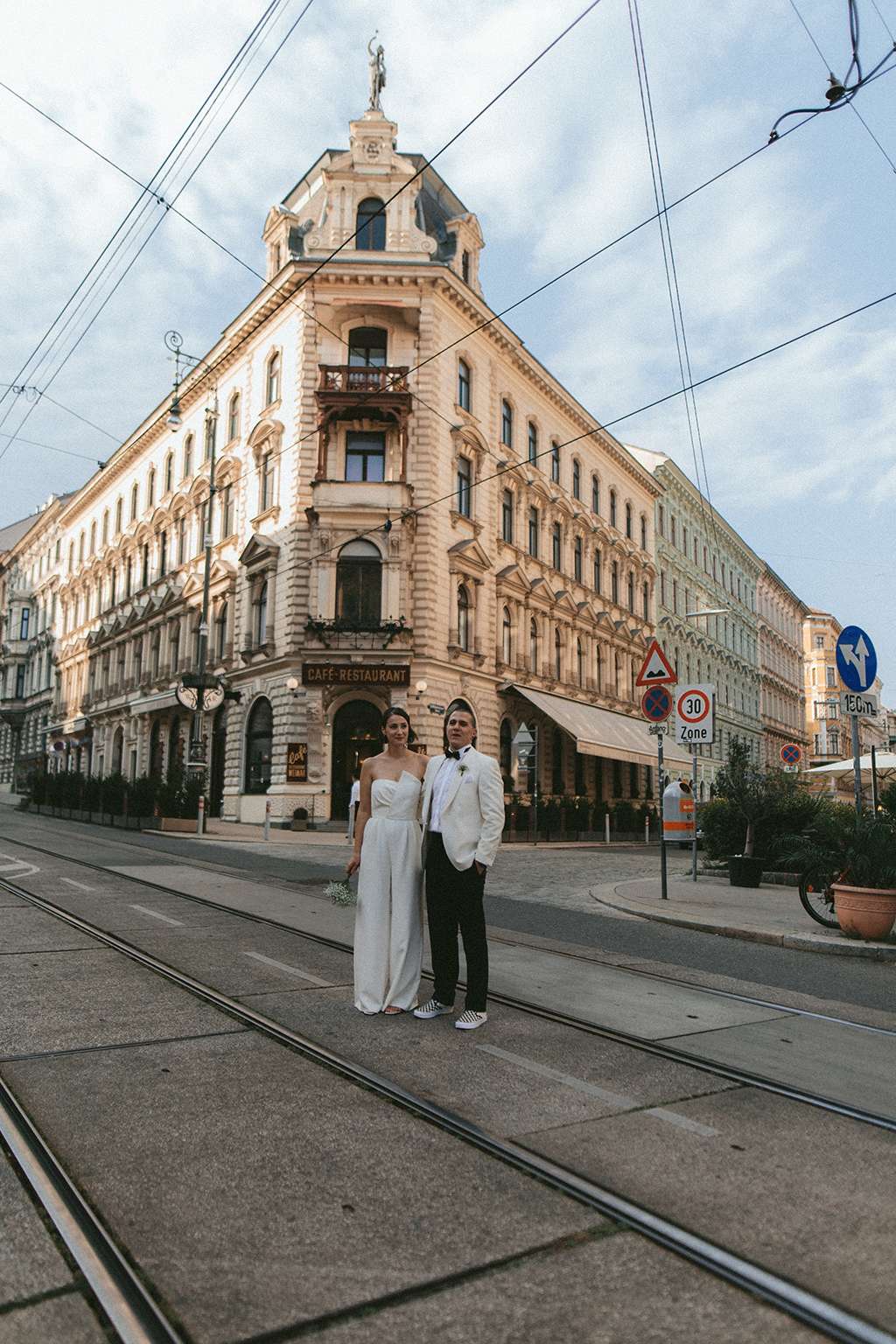 Josi and Max wanted their wedding day to be different from every other wedding that they and their guests had attended. They took inspiration from all the things they love – fashion, art, Star Wars, Guns 'n' Roses, classic Viennese culture and good coffee – to create a day that was more of a big party than an elegant gathering. They just wanted it to feel very true to them.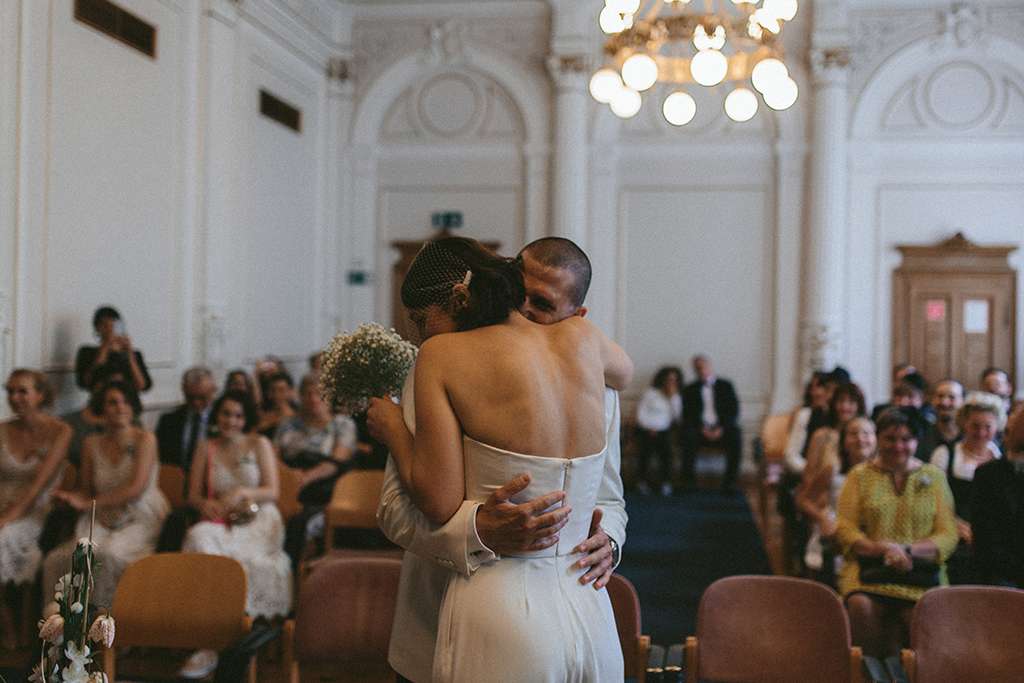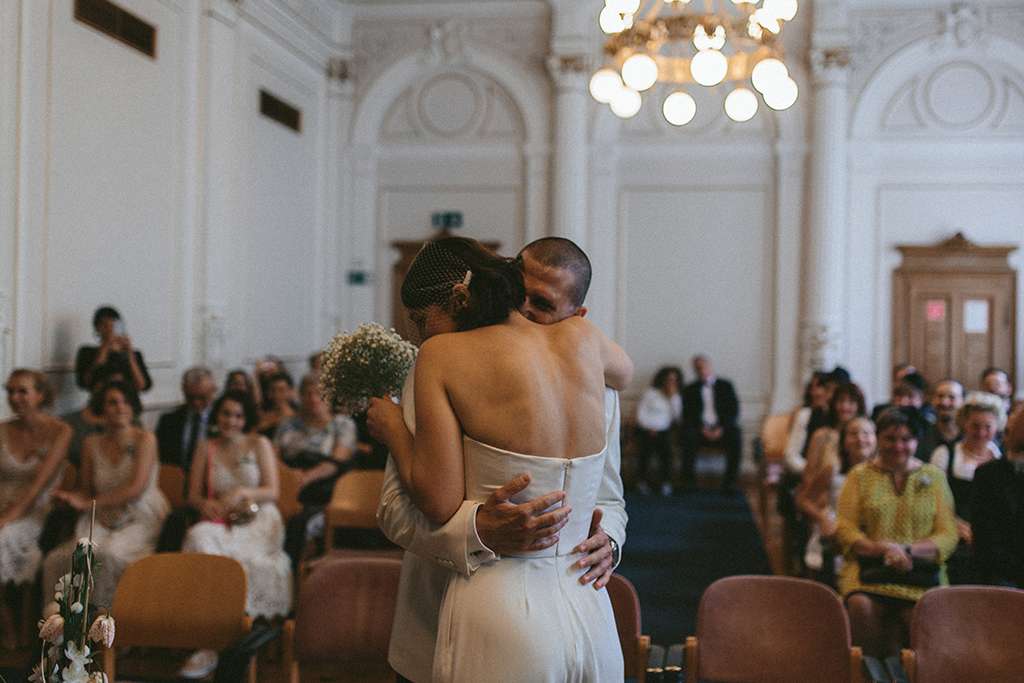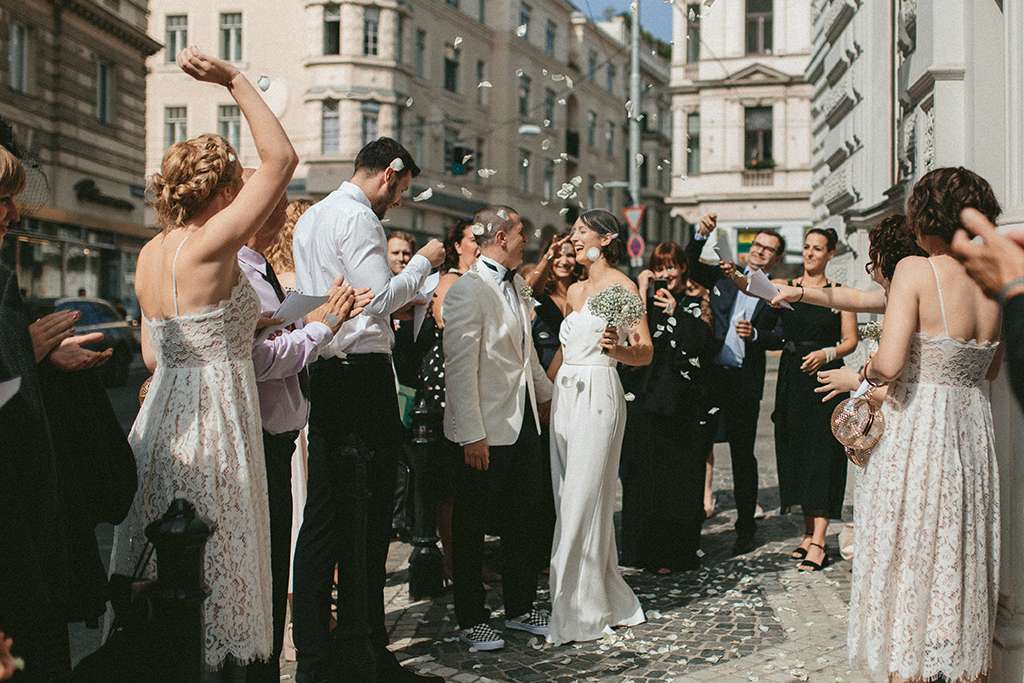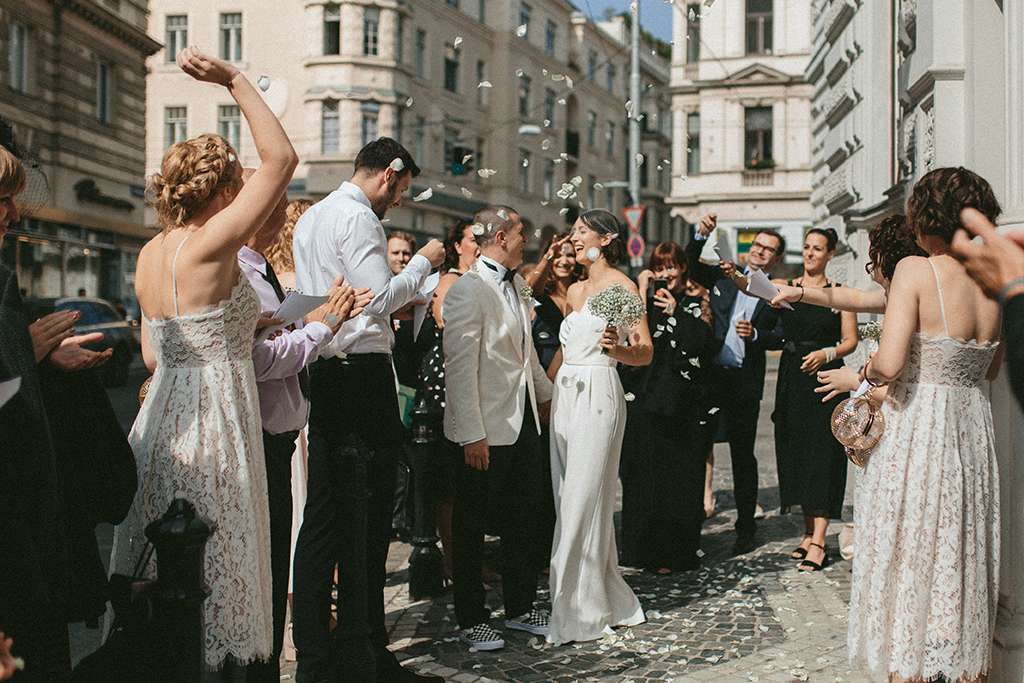 With a €20,000 budget, they DIY'd the elements that they could, and called in the expertise of professionals and friends and family elsewhere. In lieu of flowers, the bride and her mother dressed the venue with palms, ferns and exotic leaves bought at the flower market in Vienna. "I wanted to create a 1920s feeling," explained Josi, "so we created the arrangements ourselves a couple of days before the wedding."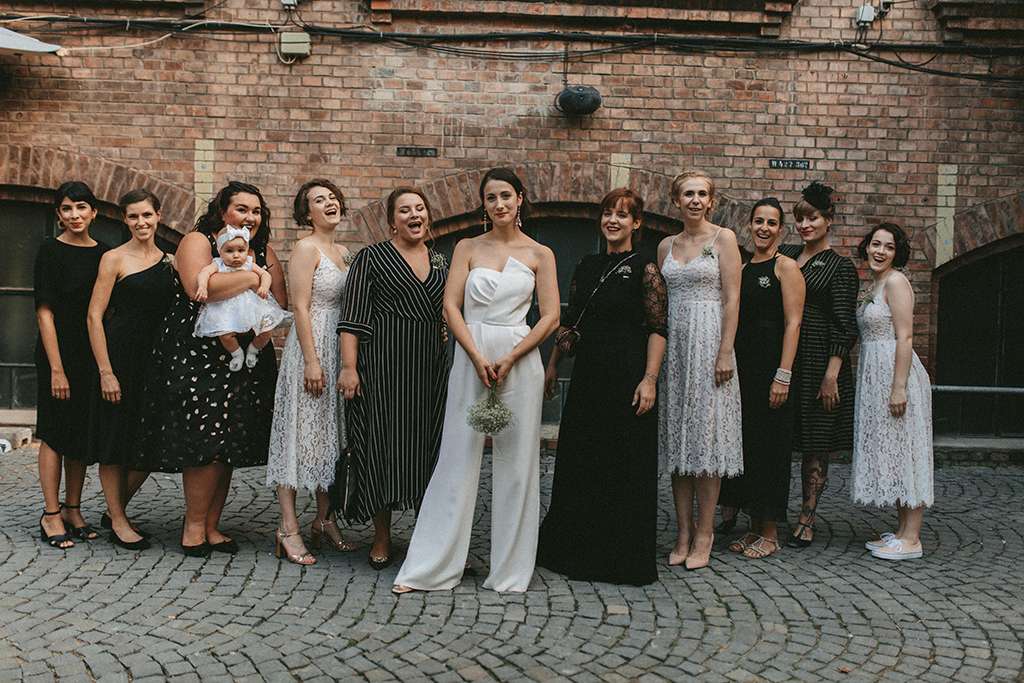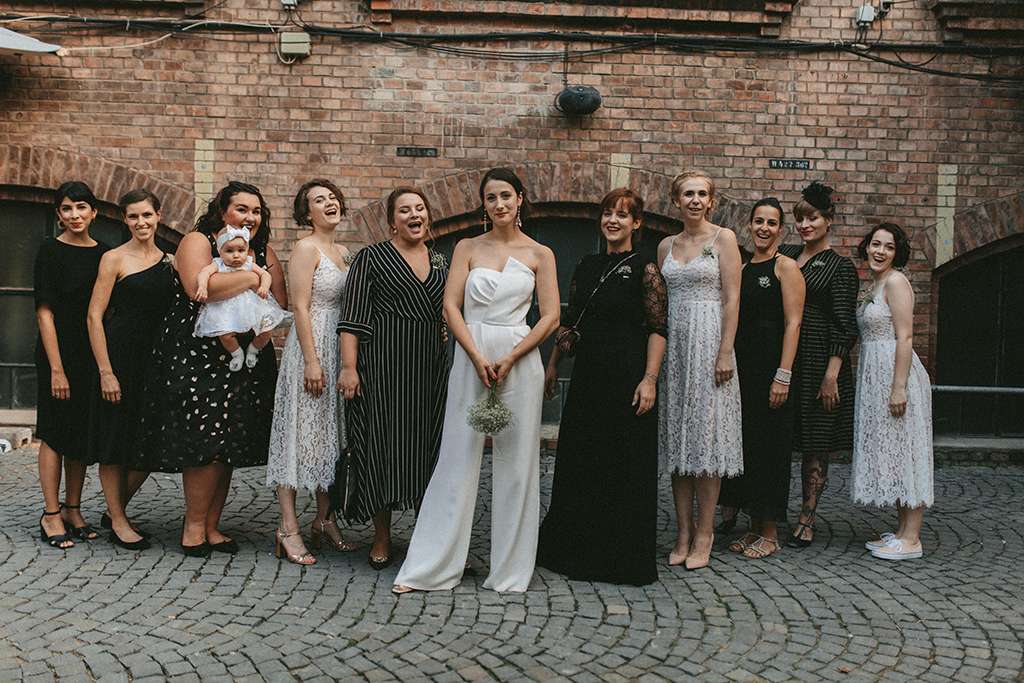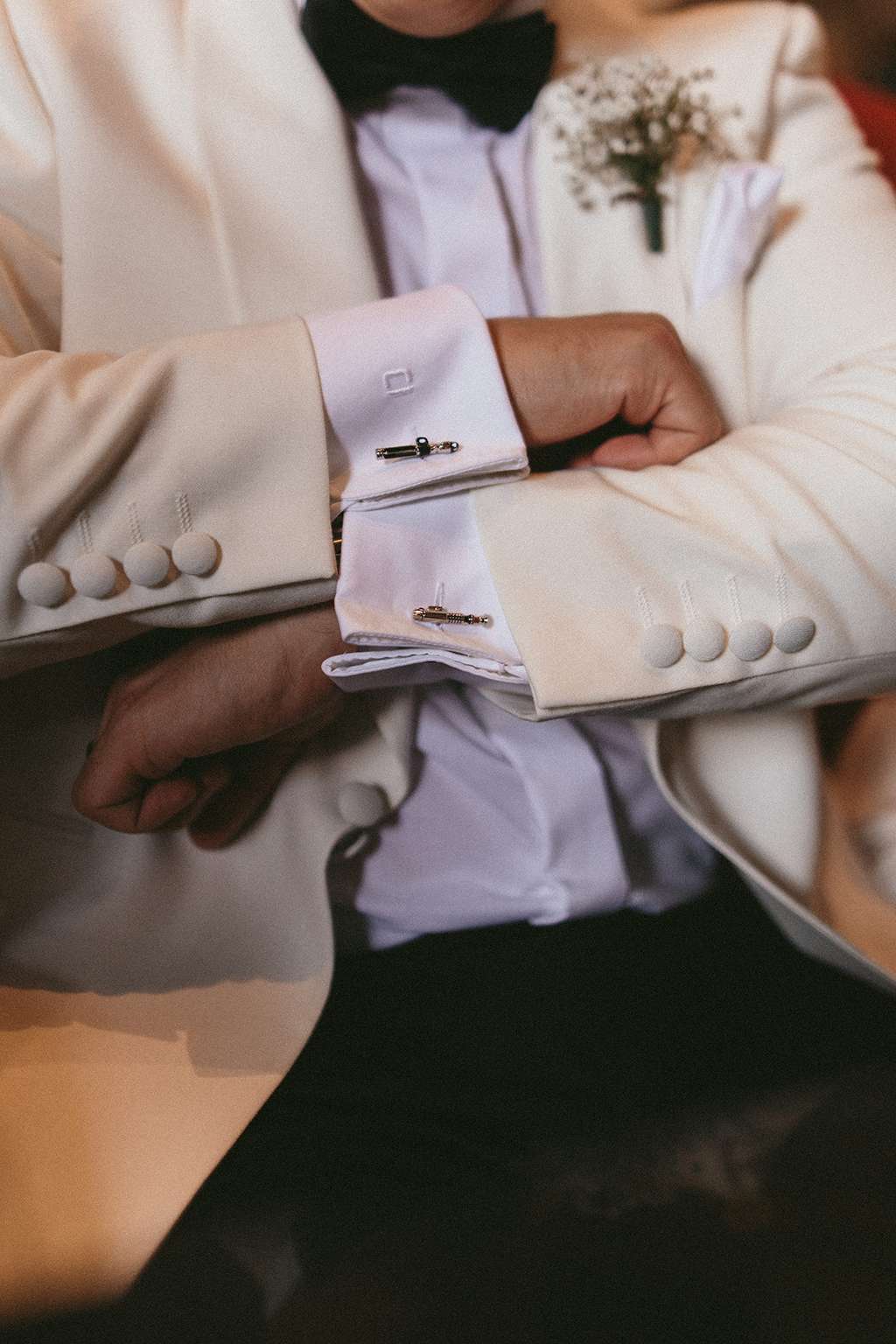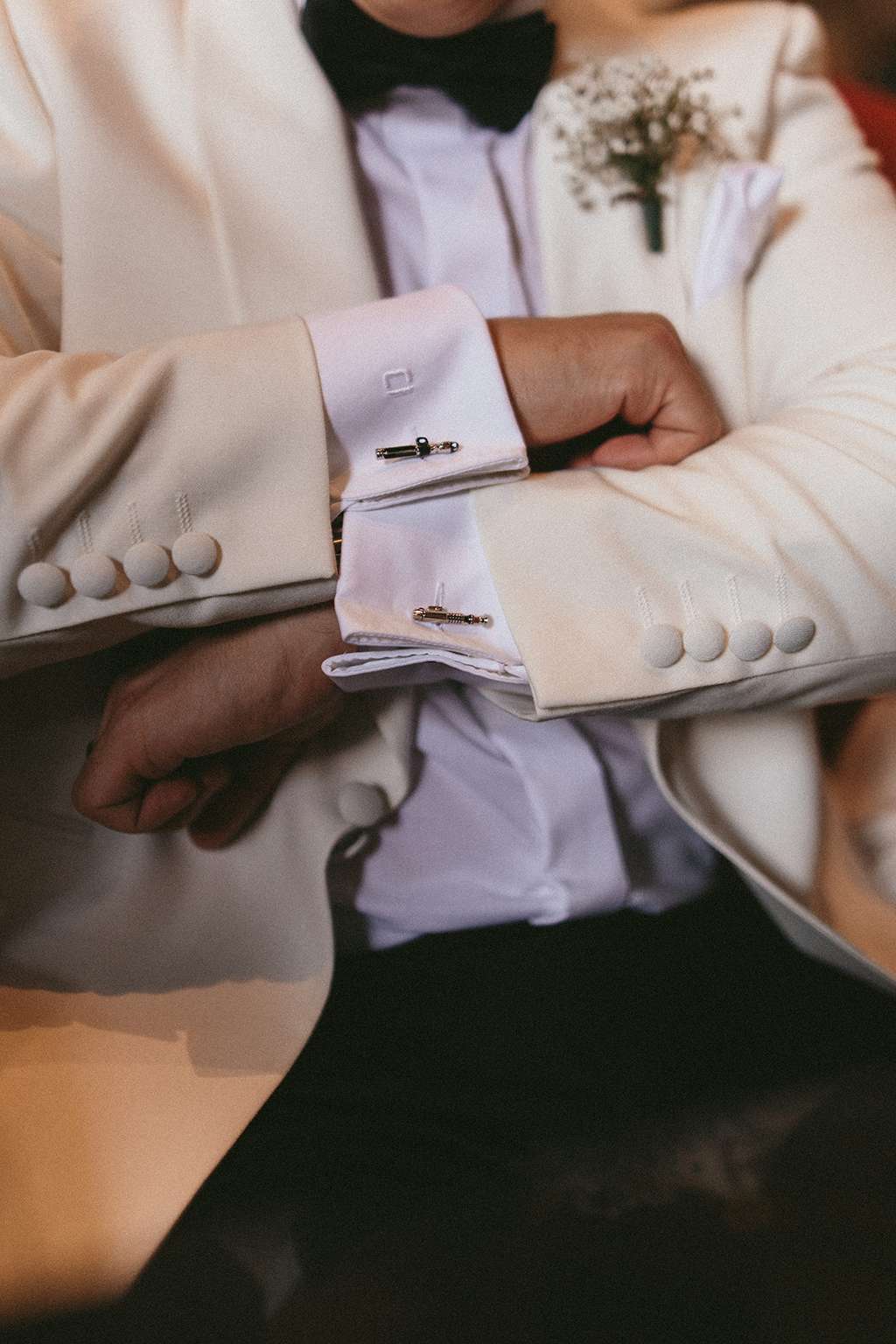 Josi wore a structured jumpsuit from Berlin based designers Kaviar Gauche. She originally planned to pair it with Manolo Blahniks, but after they arrived and didn't fit, she made a last minute dash to Zara for shoes instead! Max paired traditional Viennese menswear with his favourite checkerboard Vans and Star Wars themed cuff links.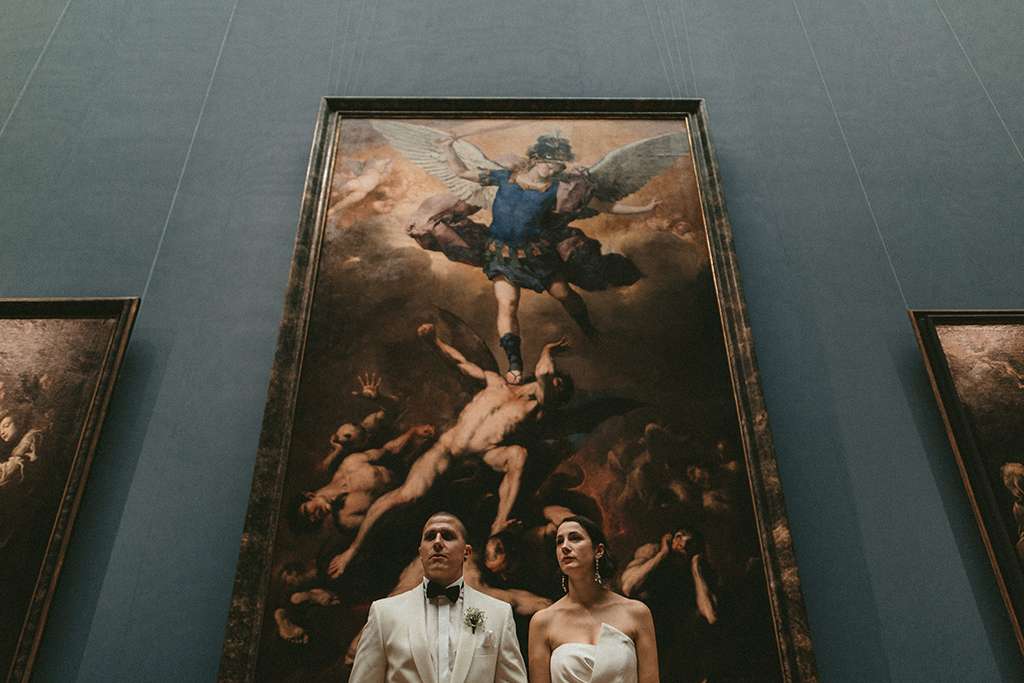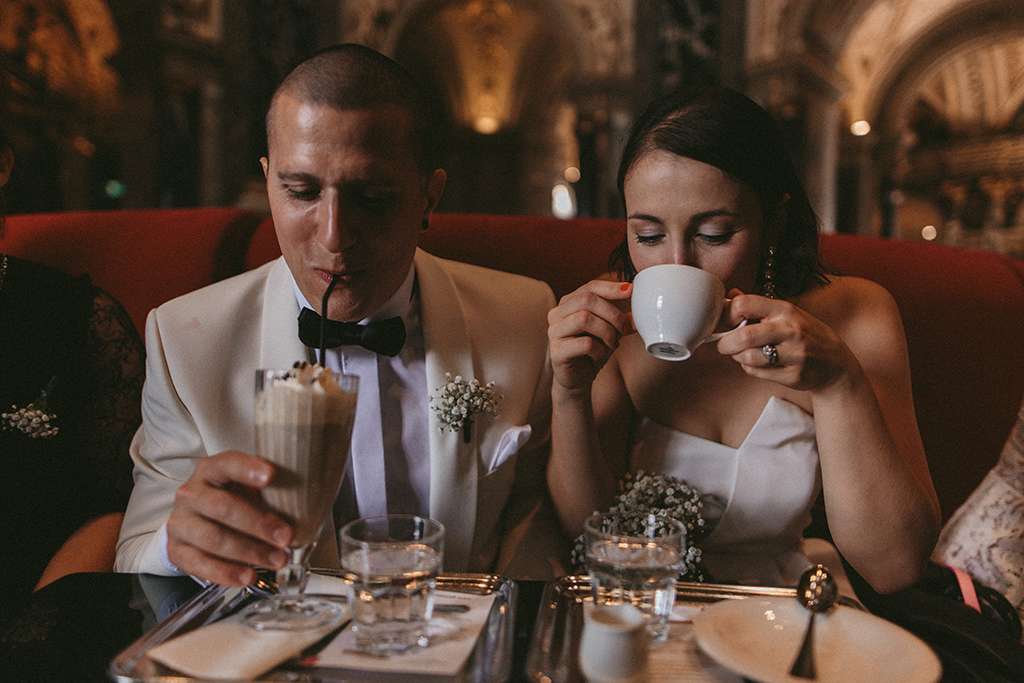 Their registry office ceremony was simple, modern and short. Josi is a Guns 'n' Roses fan, and walked down the aisle to the intro from Paradise City, sung by all of Max's family as a choir. As they exchanged rings, the best man played November Rain on the guitar. They then took the tram downtown to their reception venue, stopping at their favourite spots around the city for photos.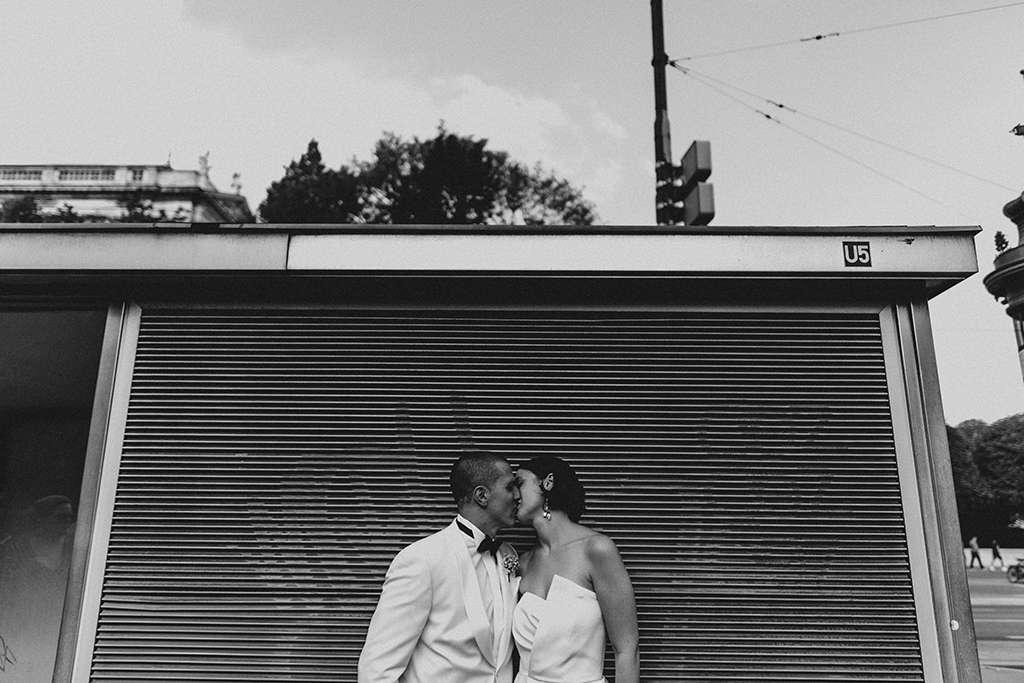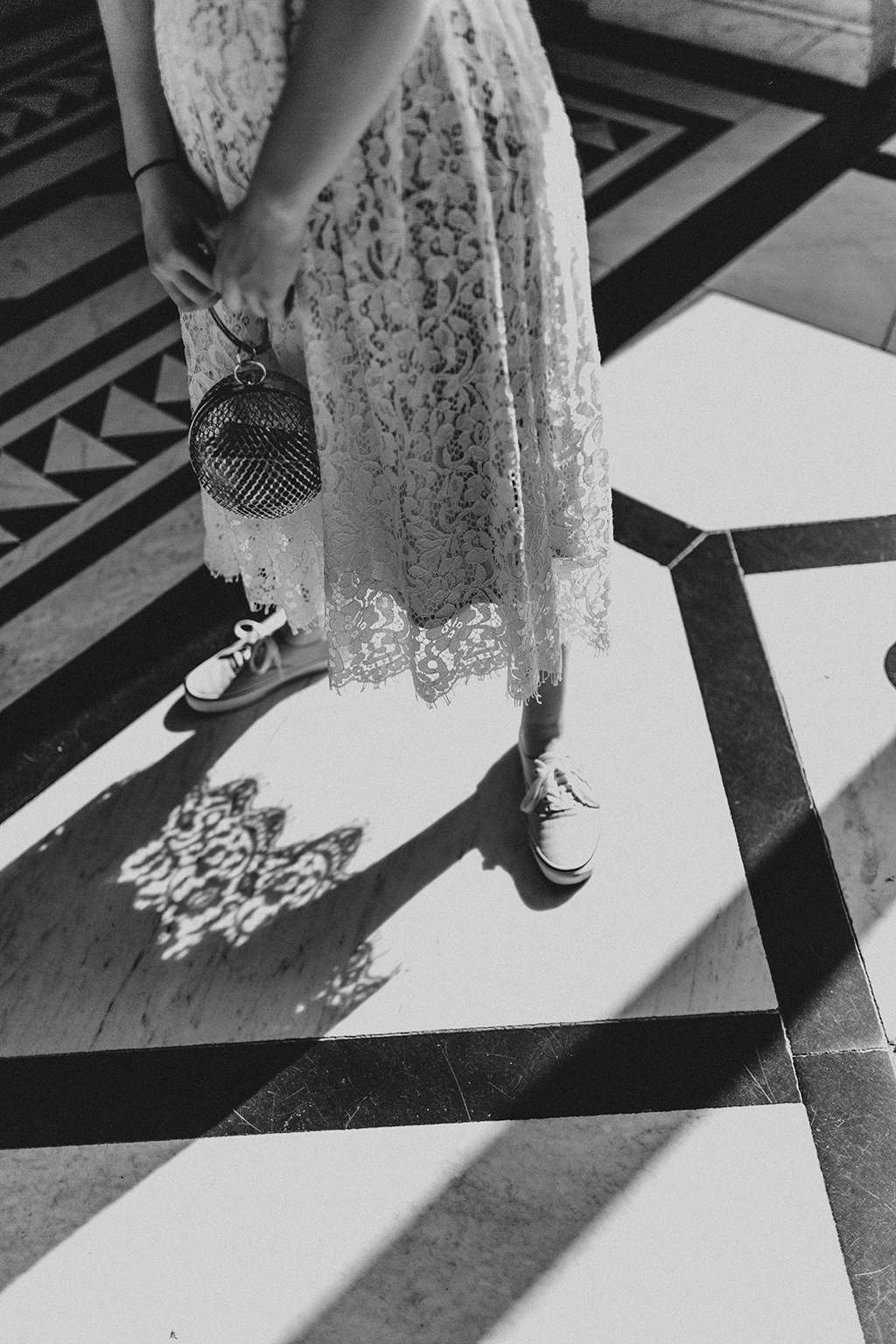 The couple had two cakes – the first, created by a confectioner friend, was a structural and clean three tier creation of vanilla and chocolate, biscuit and buttercream with lime and chocolate mousse and raspberry. The second was a surprise from the best man – a Star Wars themed chocolate cake to celebrate Max's love of films! They served them on arrival at their reception with a coffee truck in the yard serving lattes, macchiatos, espressos and hot chocolates.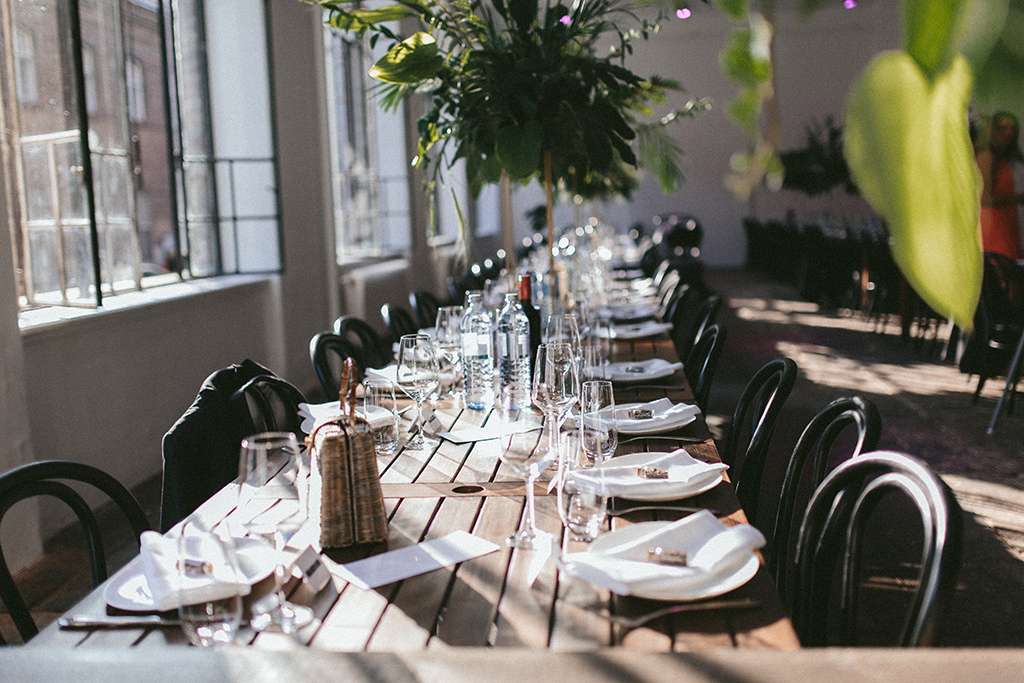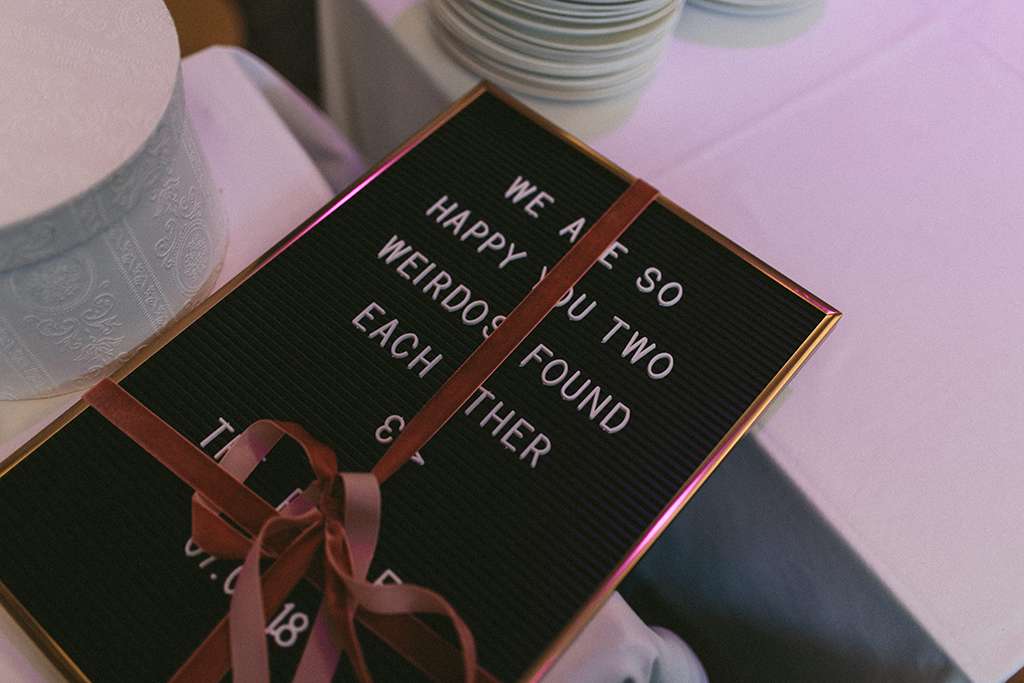 They continued the clean and chic theme with their stationery. "Our choice was rather provocative for Viennese standards," said Jose, "where stationery is traditionally very corny." Instead of the usual photo booth, Josi's parents made them a 'photo moon' – a 1920s style crescent moon backdrop for their guests to take photos at.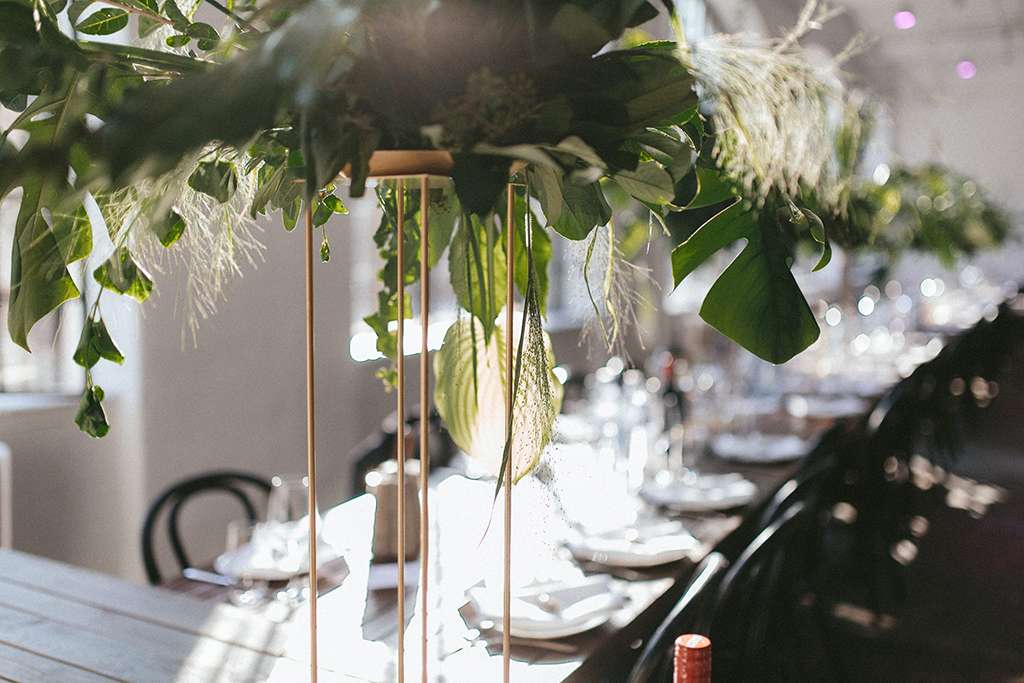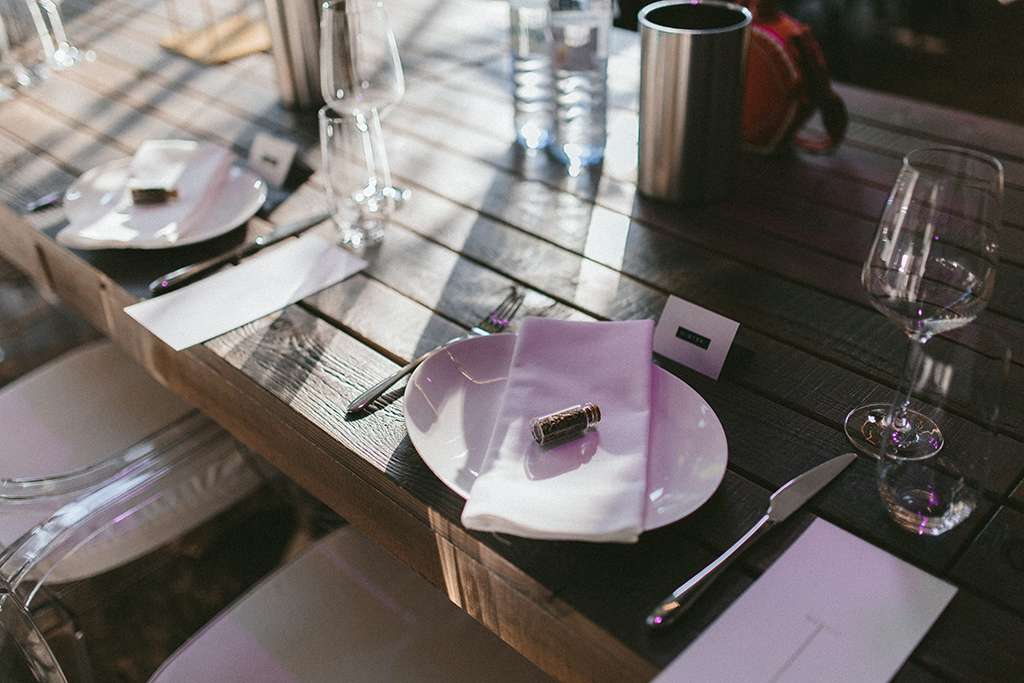 As the bride is a vegetarian, it was also important to the couple to serve their guests really great vegetarian food, and so chose Persian family-style cuisine for their wedding breakfast. "Our guests, predominantly Austrian and Croatian, love meat so we were a bit nervous to get them out of their comfort zone but we wanted them to try something new and fun!" They ordered 40 pizzas from their favourite pizzeria direct to the dance floor for evening food. "We always wanted our wedding to be a big party, to see our guests happy and drunk, eating pizza on the dance floor was everything we hoped for."