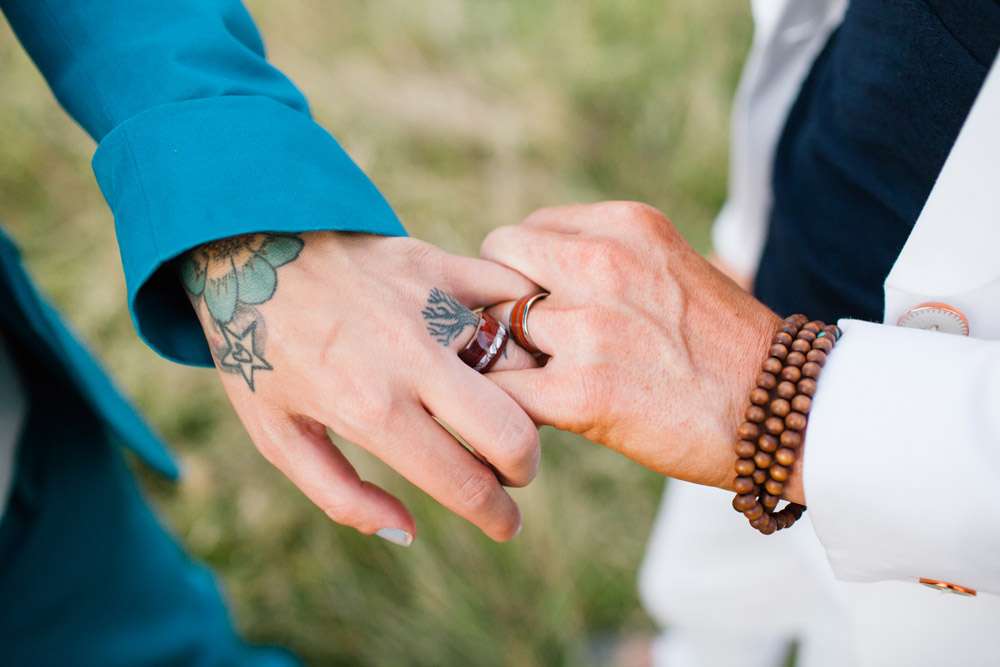 The rings can be a pretty costly part of the wedding planning process, but for many alternative couples, it's not actually the price that holds them back from going down the diamond/ gold/ platinum route. If I know one thing more than anything else, it's that Rock n Roll couples would rather wait to find something a bit more unique and something that feels much more 'them'. After all, you gotta wear this thing for the rest of your life, it's almost as much commitment as a tattoo, so you want to get it right!
Despite getting more and more popular, its still quite tricky to find really good quality wooden wedding rings, which is why I wanted to share some of my favourite finds from woodenrings.com with you today.
Honduran Rosewood Turquoise Wooden Ring Bentwood
Rosewood and Birch Wood Ring Bentwood
They not only ship worldwide (for free!) but each ring is made in the US within 3-5 days of order. Their rings come with a lifetime warranty too so no need to stress that it might not be as durable an option as it's metal counterparts. Perfect for eco-conscious babes, the materials of each and every ring they make are sustainably sourced, and many of the materials are actually salvaged and given a new lease of life.
The really great thing about woodenrings.com is the HUGE variety and range that they offer. They stock over 70 different types of woods from every continent and in every colour and pattern you can imagine. So, if you're looking for a very specific design or wood type, these are the guys to help you. Their options aren't just limited to the woods though, they also offer over 30 different types of inlays including silver, gold, turquoise, meteorite, fossils, gems and crushed minerals. All these customisation are done are no extra cost too, just get in touch with them to discuss your ideas!
 African Blackwood Turquoise Inlay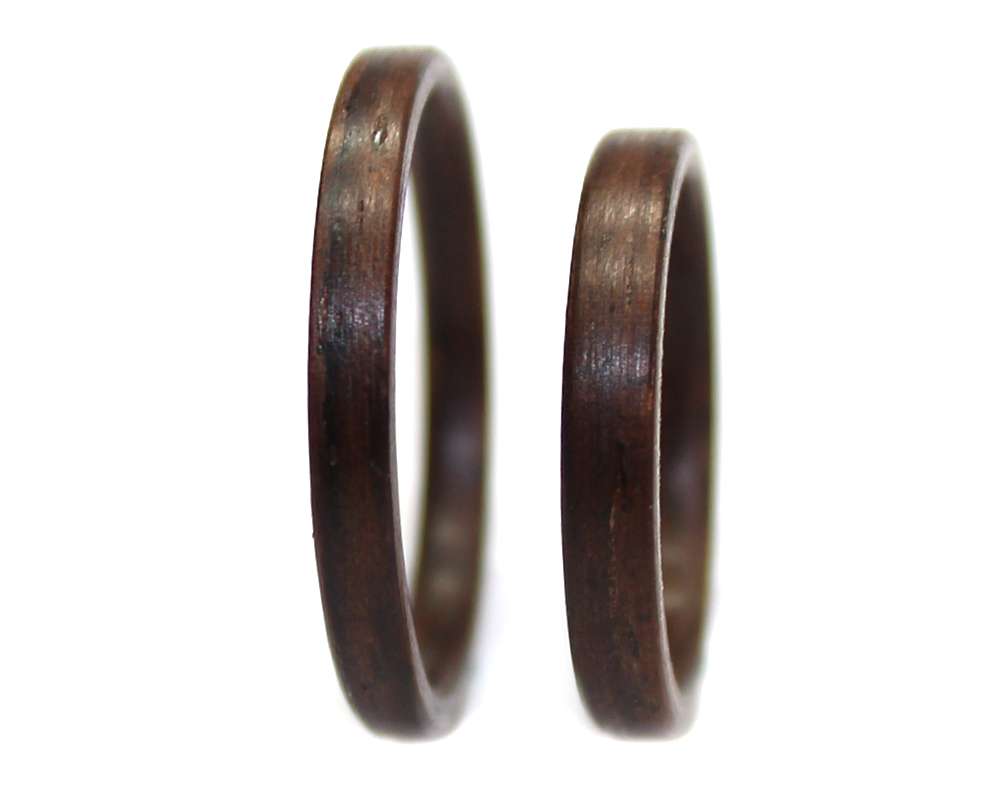 Bolivian Rosewood Wooden Ring Bentwood Set
Amboyna Burl and Crushed Turquoise
With prices ranging from just $23 for a solid wood ring, $33 (for a layered wood ring) up to $219 (for rings with metal inlays) you're sure to find a wooden ring that you adore and will keep your wallet happy!