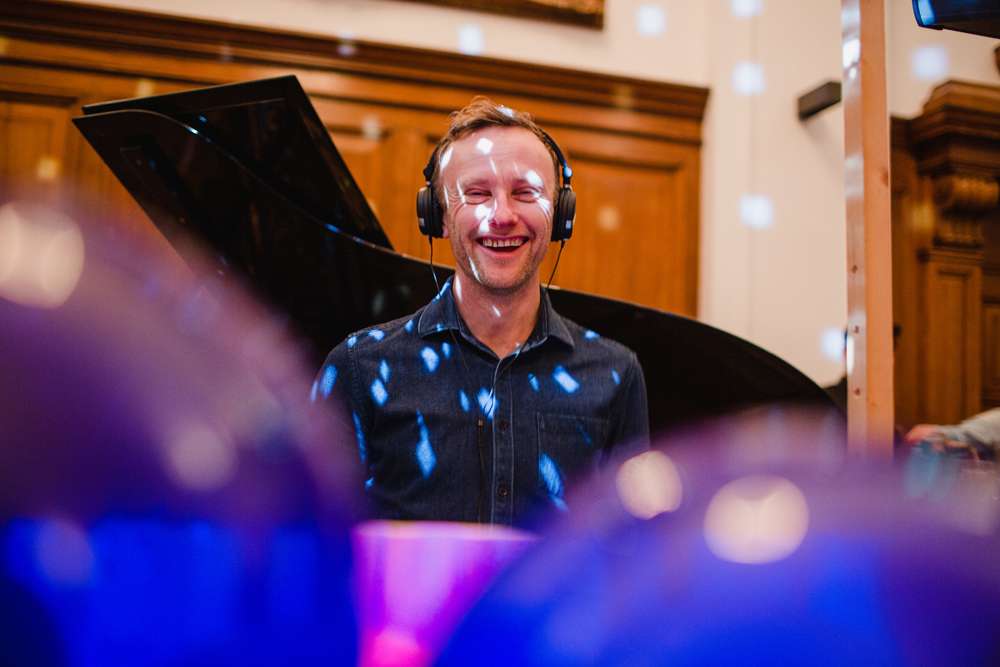 It's no massive surprise that the right music and entertainment at a wedding is CRUCIAL to have a party that goes off with a bang. However if you're not the kind of people that go to a lot of gigs and you don't happen to have a DJ BFF, it can be difficult to know how to find people to perform at your wedding. We had a terrible band at our wedding over a decade ago because we simply didn't give the choosing of them enough time and attention (I actually think my parents went to a wedding where they played and said they were 'alright' so we we're like "Sure, lets just book them and get it ticked off our list". Big mistake, huge!)
However one party where the music absolutely did not suck was my book launch last month. We had my friend Paddy of Disco Wed play and he's SO GREAT that I wanted to share him with you so bad wedding entertainment doesn't have to happen to you too!
Paddy is only genuinely one of the nicest people I've met in this industry and he is super passionate about music so he's just the kind of guy you'll want to leave this important part of the to. Never intending to become a 'wedding DJ', he started his career playing festivals and nightclubs, bringing his trusty Disco Shed along for the party (and yes, it's a real shed that he plays out of!) It was only a matter of time until someone asked him if he did weddings and so, Disco WED was born.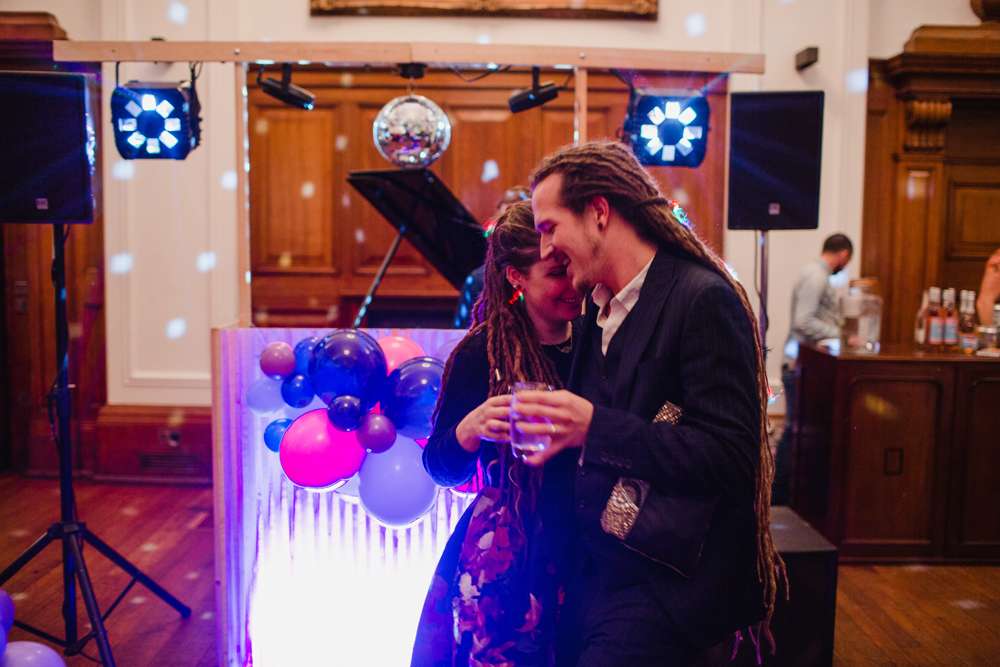 "My aim has always been to provide the perfect service for cool couples wanting something more credible and contemporary than the typically naff wedding DJ", Paddy says. "We concentrate on:
– Playing great, accessible, non-cheesy or cliched wedding party music
– Mixing seamlessly as you would hear in a club and no cheesy mic chat
– Using great-looking and sounding kit, and no tacky looking set-ups
– Providing a friendly, relaxed, and straightforward service from beginning to end
We love working with couples on their music choices, and are happy to have as much or as little input as they want on their playlist. The aim is to help them know they can relax in the knowledge they're in safe hands, and can trust us to give them a brilliant party to end the biggest day of their lives.
All our DJs are friends, so completely understand the level of service expected of them when playing for Disco Wed. Everyone has a background in the music business – in bands, running record labels, or as DJs and promoters – so we're 'proper' DJs first and foremost, not just doing it as a hobby for some extra cash."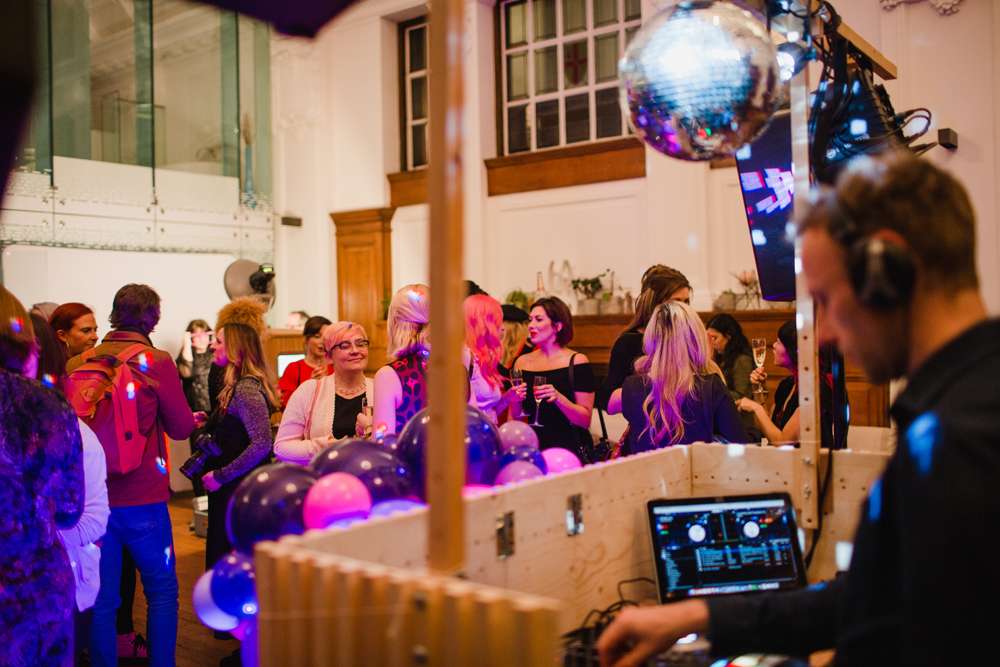 You can hear them in action by downloading the promo mixes from their website, all recorded live at weddings.
A Rock n Roll Bride Discount!
Pricing starts from £600+VAT but Disco Wed would like to offer all Rock n Roll Bride readers £100 off any booking!! To qualify, simply quote RRB when you get in touch. They cover the whole of the UK and don't even charge extra for travel so win-win!
No matter what kind of entertainment you choose, it's important to keep in mind the number one rule of Rock n Roll weddings: Pick something you love. And if you love listening to all your favourite tunes and you'd like to work with someone who is truly passionate about what they do and a real music expert, then Paddy at Disco Wed is your guy!