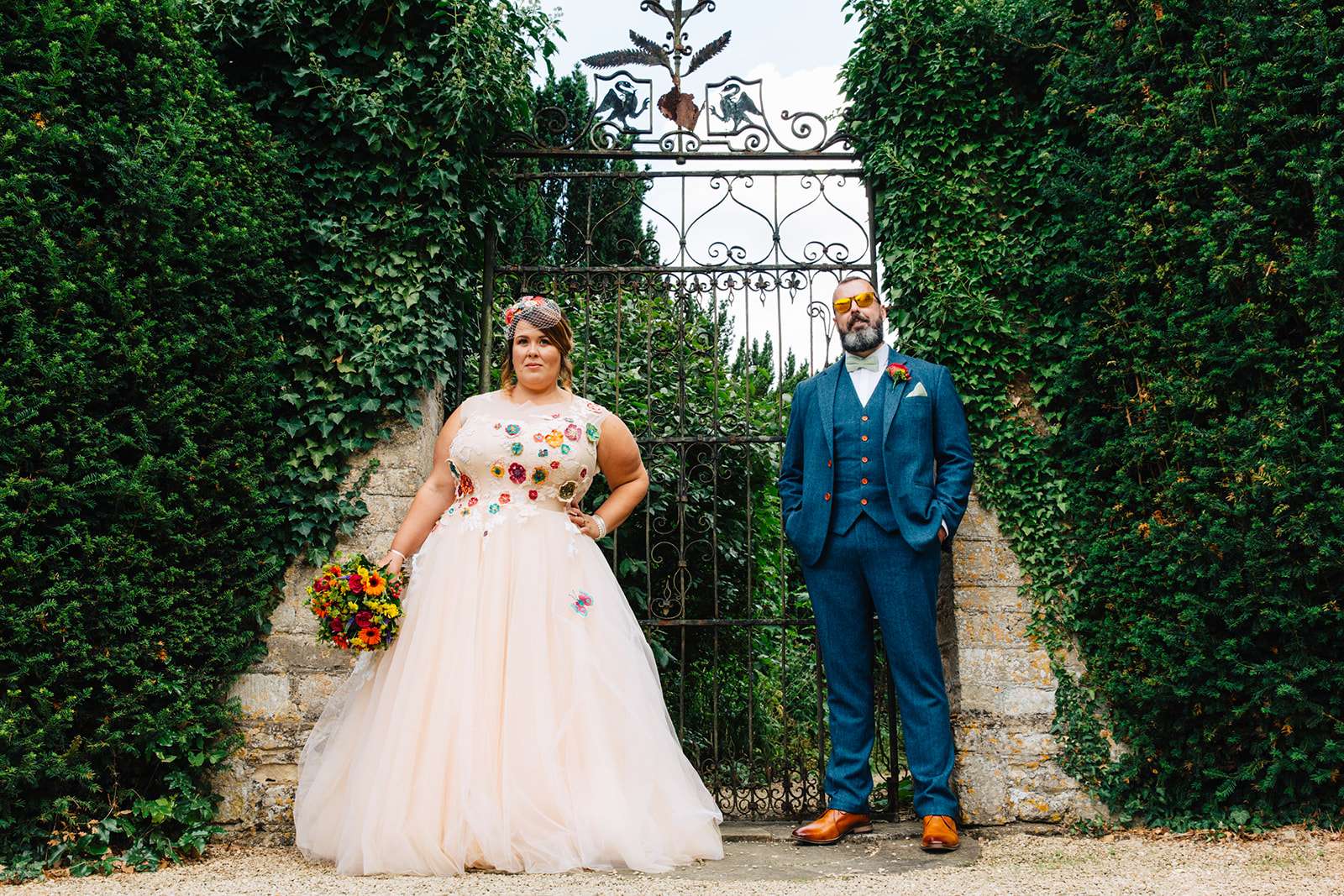 Sarah and Darren's colourful day had happiness as the theme, and we LOVE it. With loads of super cute and thoughtful touches for their guests, it was a joyful day of celebration. And you KNOW it's going to be a super cute day when their romantic story began Gavin and Stacey style, falling in love when chatting IT sales over the phone – legitimately! My heart!
"Our wedding theme was the same as our inspiration in our relationship which has always been HAPPINESS," Sarah explains. "We only wanted a wedding that we'd remember for colourful, relaxed and happy guests, and went for a summer fete kind of thing. We had hay bales, a gin and prosecco van serving over 40 different types of gin, lawn games, and basically a very relaxed summer's day. The ceremony itself was in the secret garden of The Manor House Hotel, Weston-on-the-Green, and we had exclusive use of the whole place for the day. Most guests stayed overnight at the venue (it has 28 rooms), so it meant people could really let their hair down and relax with us."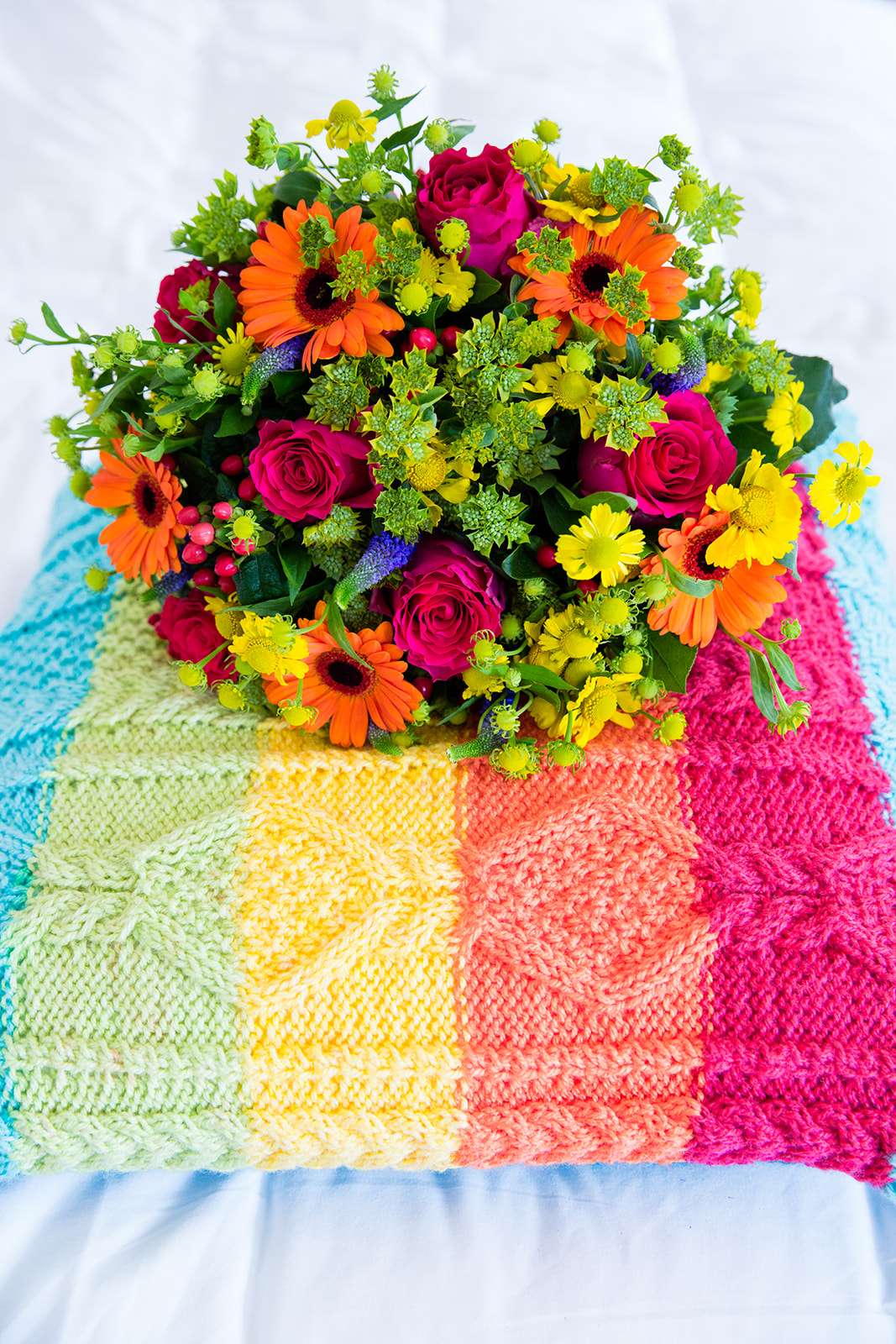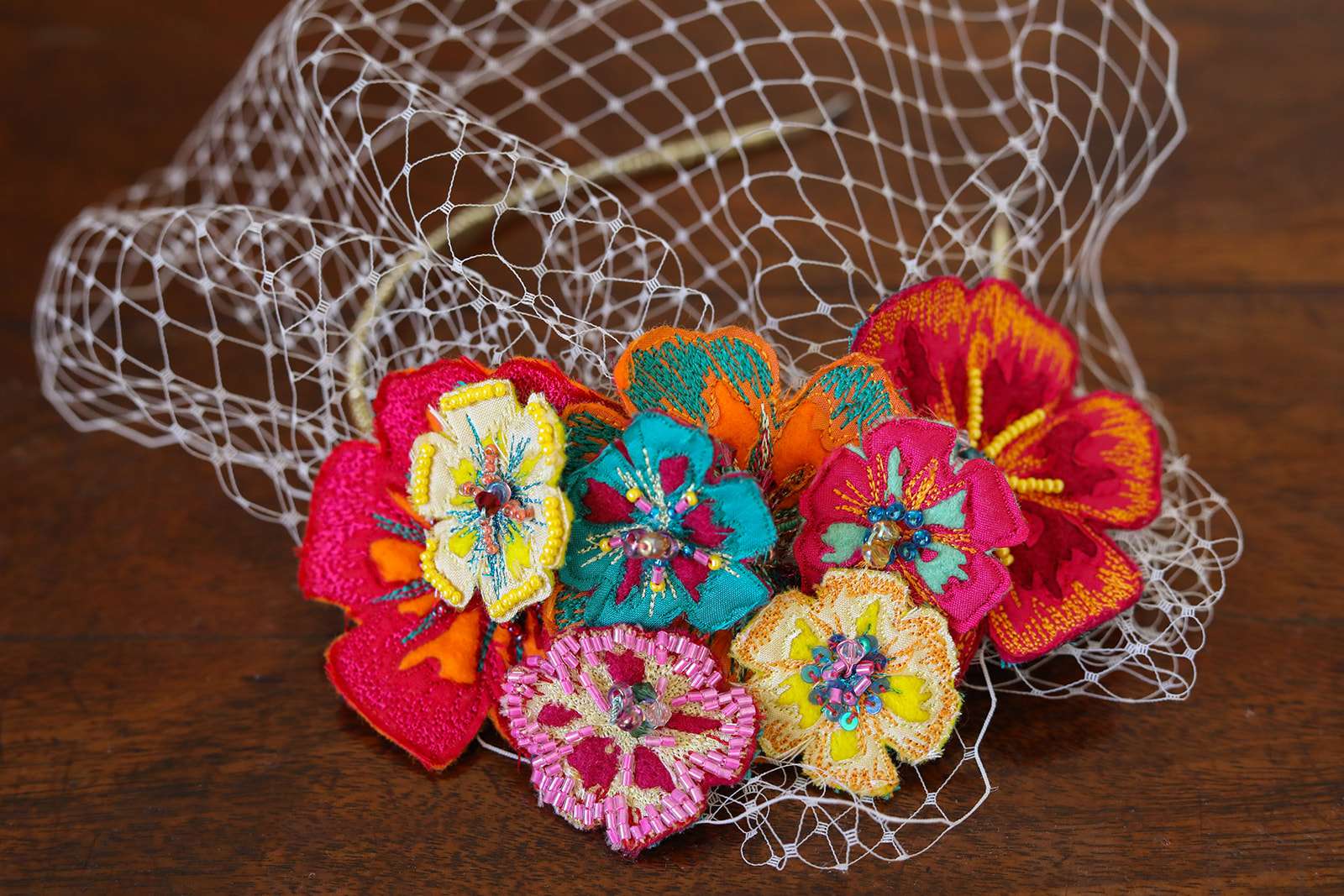 Despite the wedding reception being held in a hall dating back to 1066 (therefore being quite dark) Sarah and Darren used rainbow coloured table decorations to keep it bright and emulate the sun outside. Their table numbers were cities they love and the overall theme had a slight Fijian theme. Sarah's brother lives in Fiji and him and his partner wore traditional Fijian clothes – they also had an INCREDIBLE Moana themed cake made by Sarah's cousin Jessica May!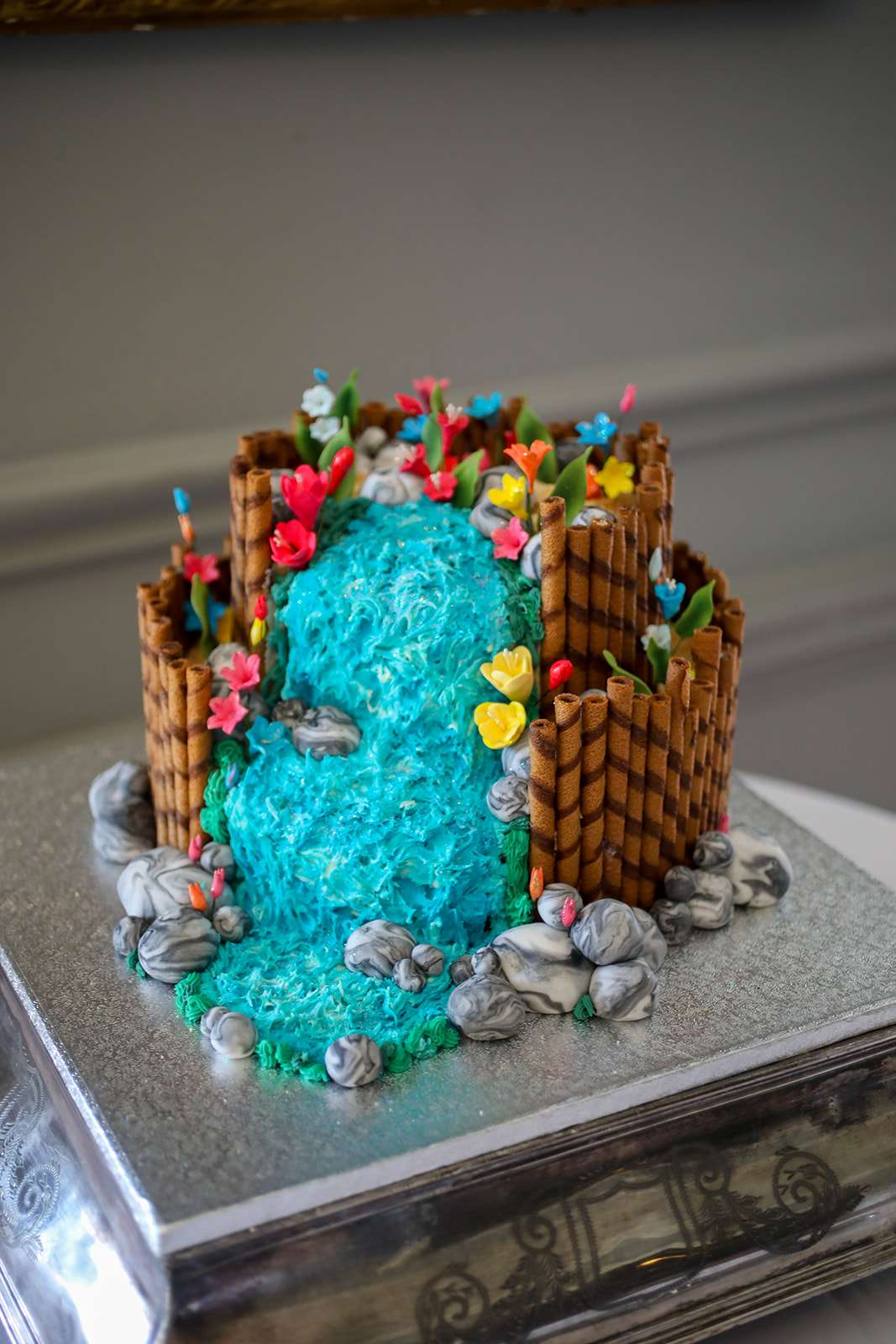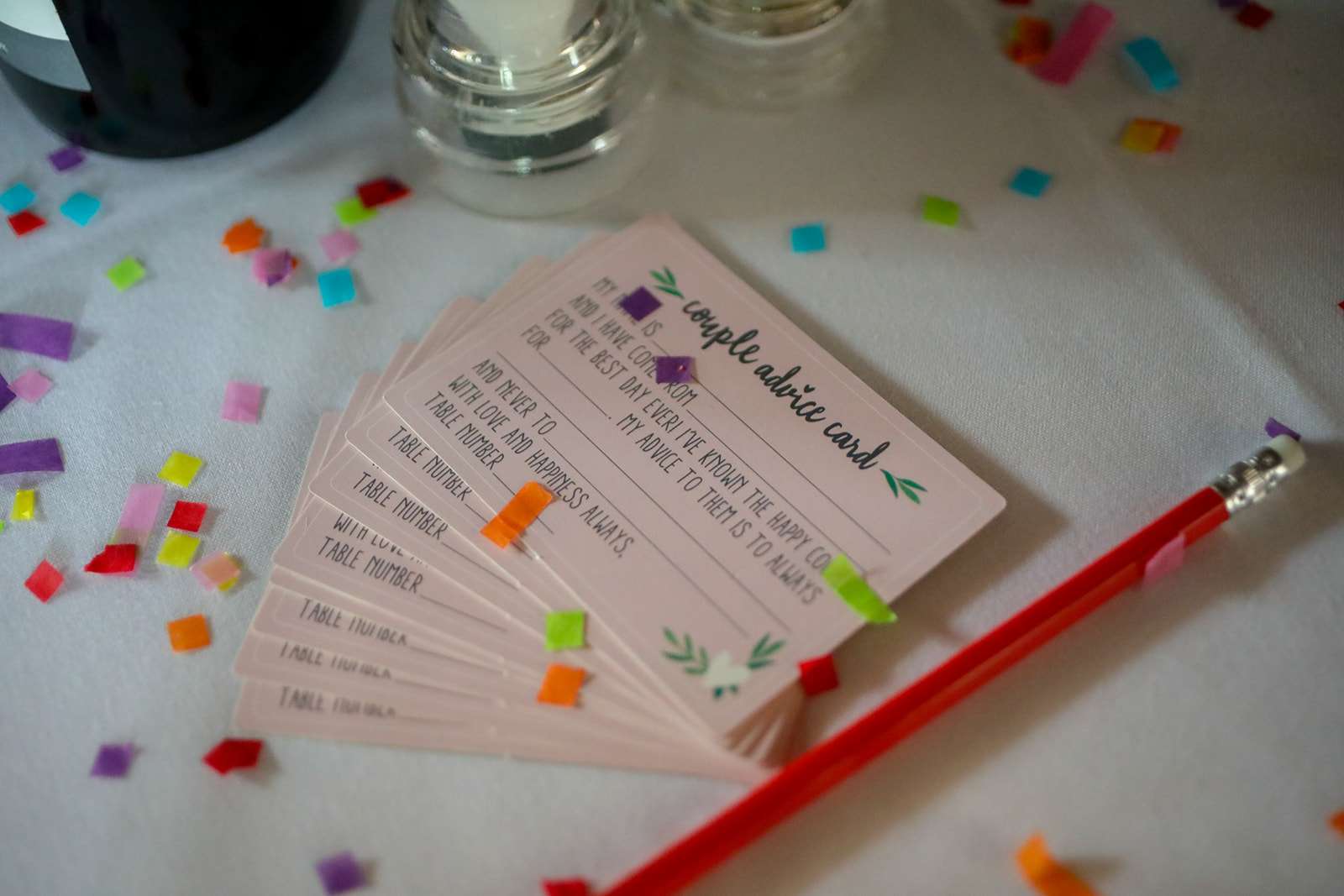 Their centrepieces were oversized paper flowers, which were a handmade collaboration between the bride, bridesmaids and the bride's mum. "Darren did try to make one (we had 90 to make in total) but his turned out looking like a cabbage, so didn't make the final cut…" Sarah laughed.
This was just one of their many DIY projects. "We tried to make every single thing about the wedding personal to us or our guests, so the wedding favours (which took fucking AGES to make!) were little glass jars with a cork lid, casing a hand-written note about what we loved the most about that particular guest." Sarah relished the chance to let her 'creative vixen' out, as she found it a welcome break from the stresses of work. "It was so nice to have a legitimate reason to get back in touch with that side of me, and I found it really relaxing. I loved knowing that everything was handmade and personal."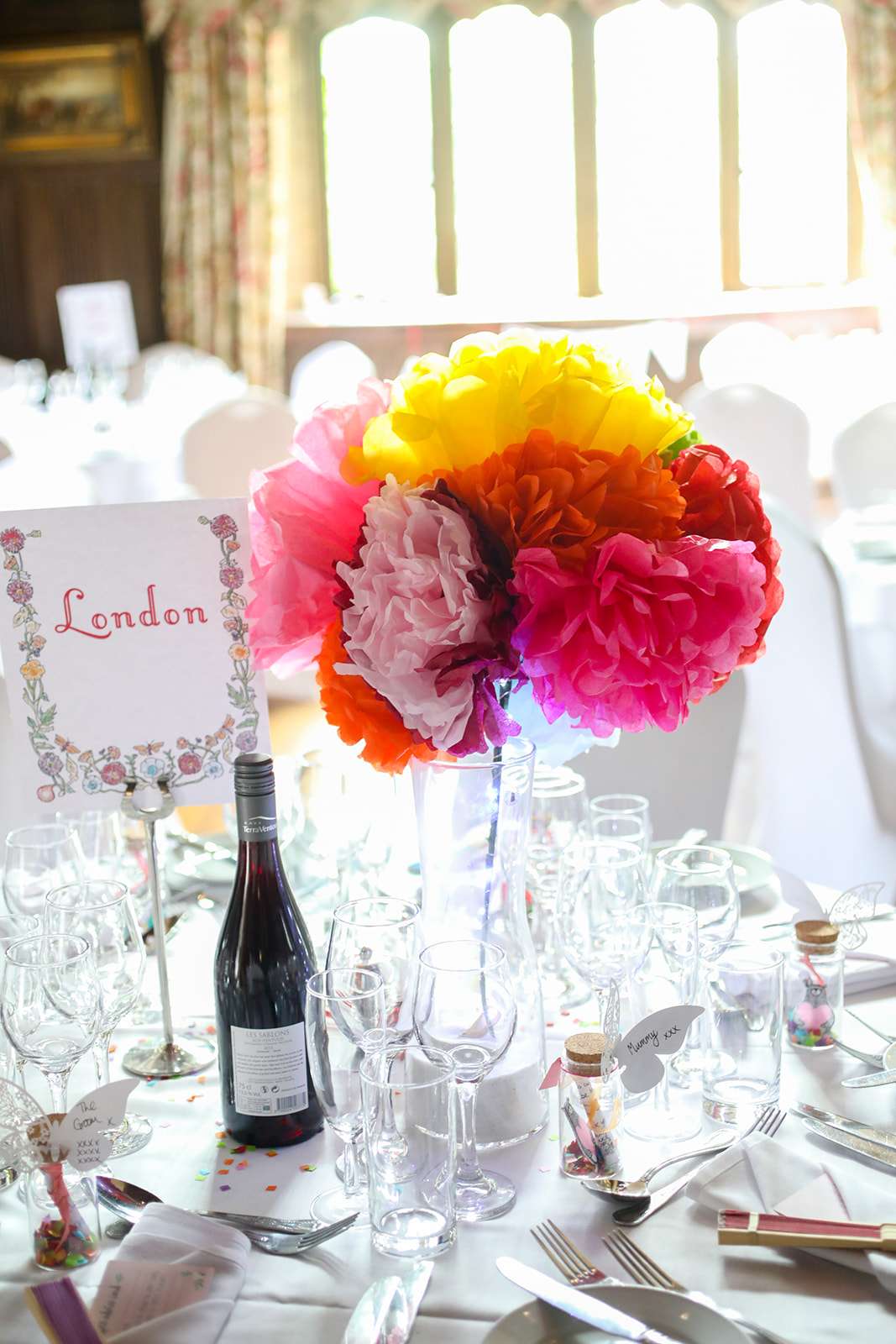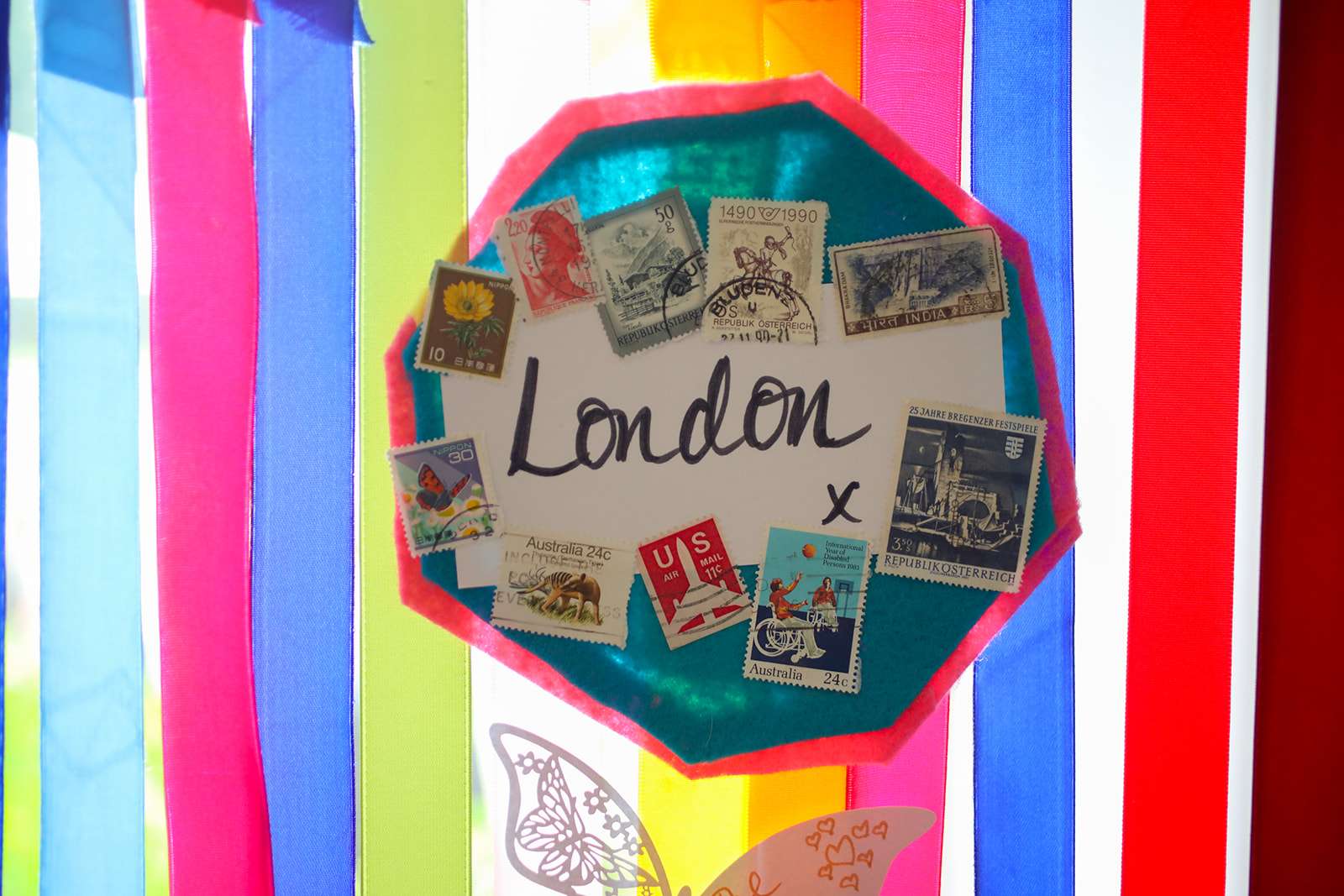 Sarah's mum also surprised her with a lovely pre-wedding DIY project. "One afternoon, a few weeks before the wedding, my mum drove me down to the New Forest. I had no idea why we were driving onto a farm, but she had booked me in to have a one-to-one session with a aromatherapist and perfumer! I spent three hours with her, learning about different scents, what various essential oils brought, and made my own wedding perfume. It was an incredible experience and that scent, which I named Bula (the Fijian word for basically everything from hello, happy, welcome, how are you), is what I wear on every date night with Darren now."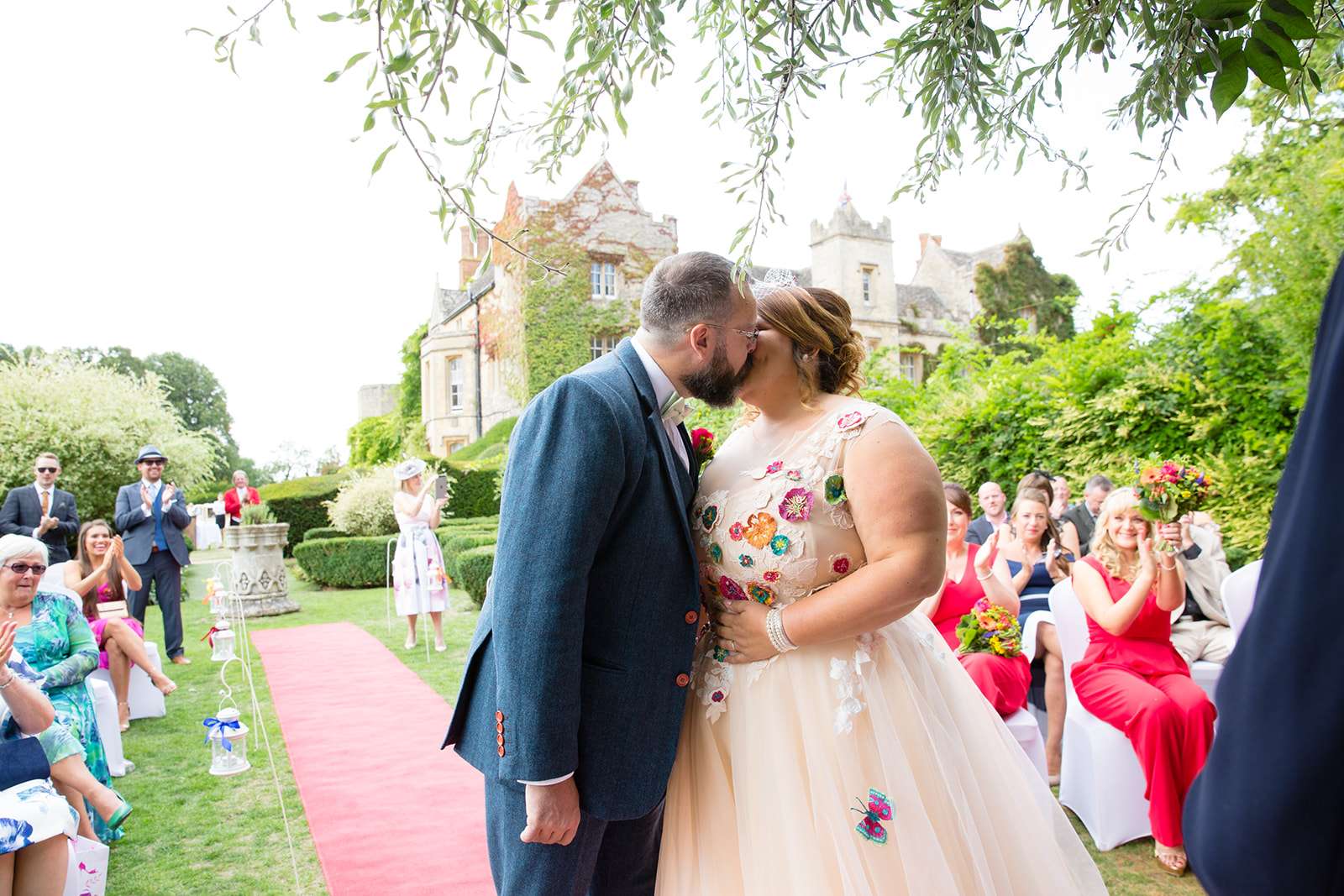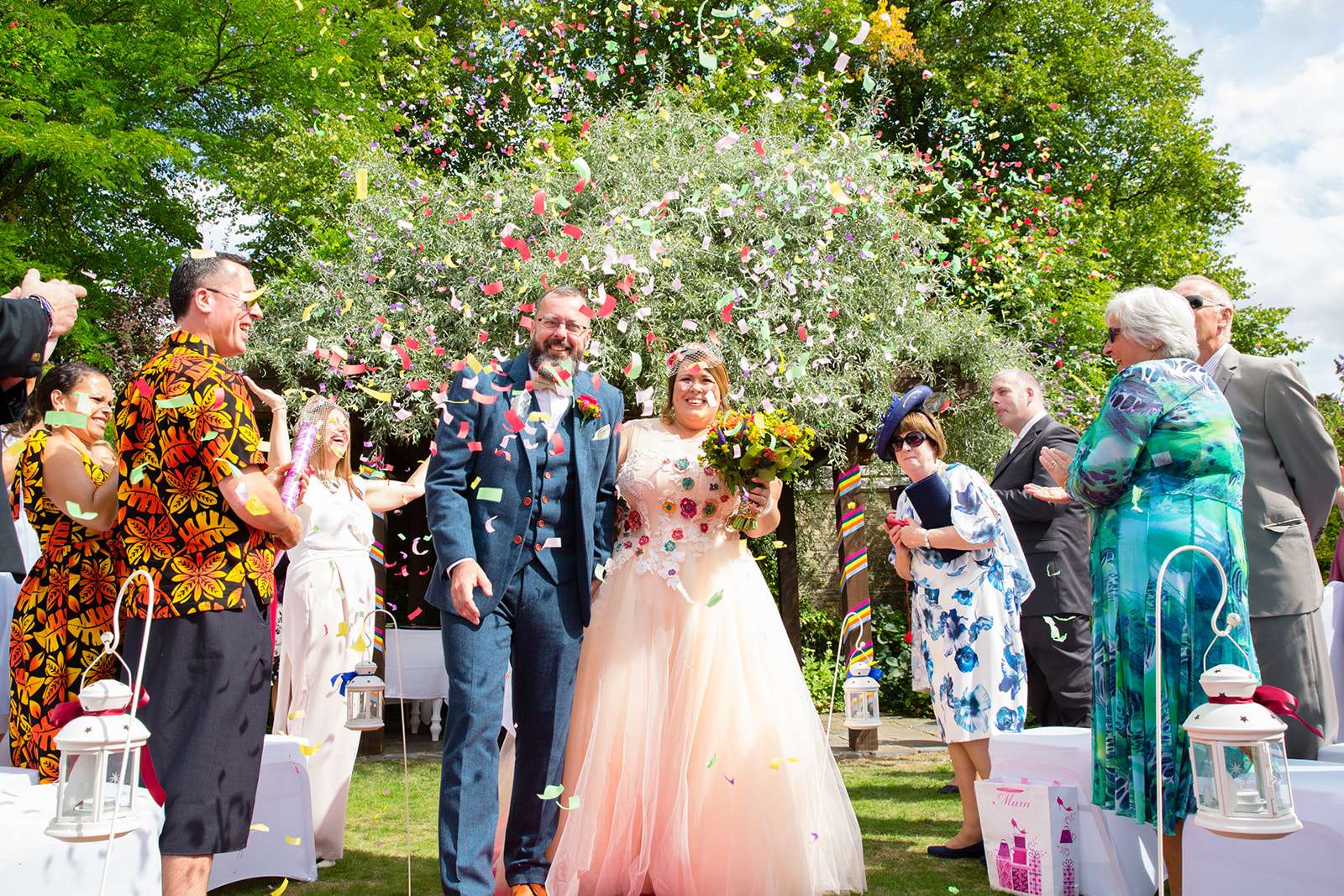 Sarah's mum walked her down the aisle in an elegant jumpsuit, which her three bridesmaids emulated in vibrant red jumpsuits from Phase Eight. Sarah was a vision in a gorgeous bespoke blush-coloured Couture Company dress. "Jo and I had designed a dress that was just a dream to me before, and she made me feel that I was worth the reality. She sketched it out, took down my wedding colours (five really bright and contrasting shades) and got to work."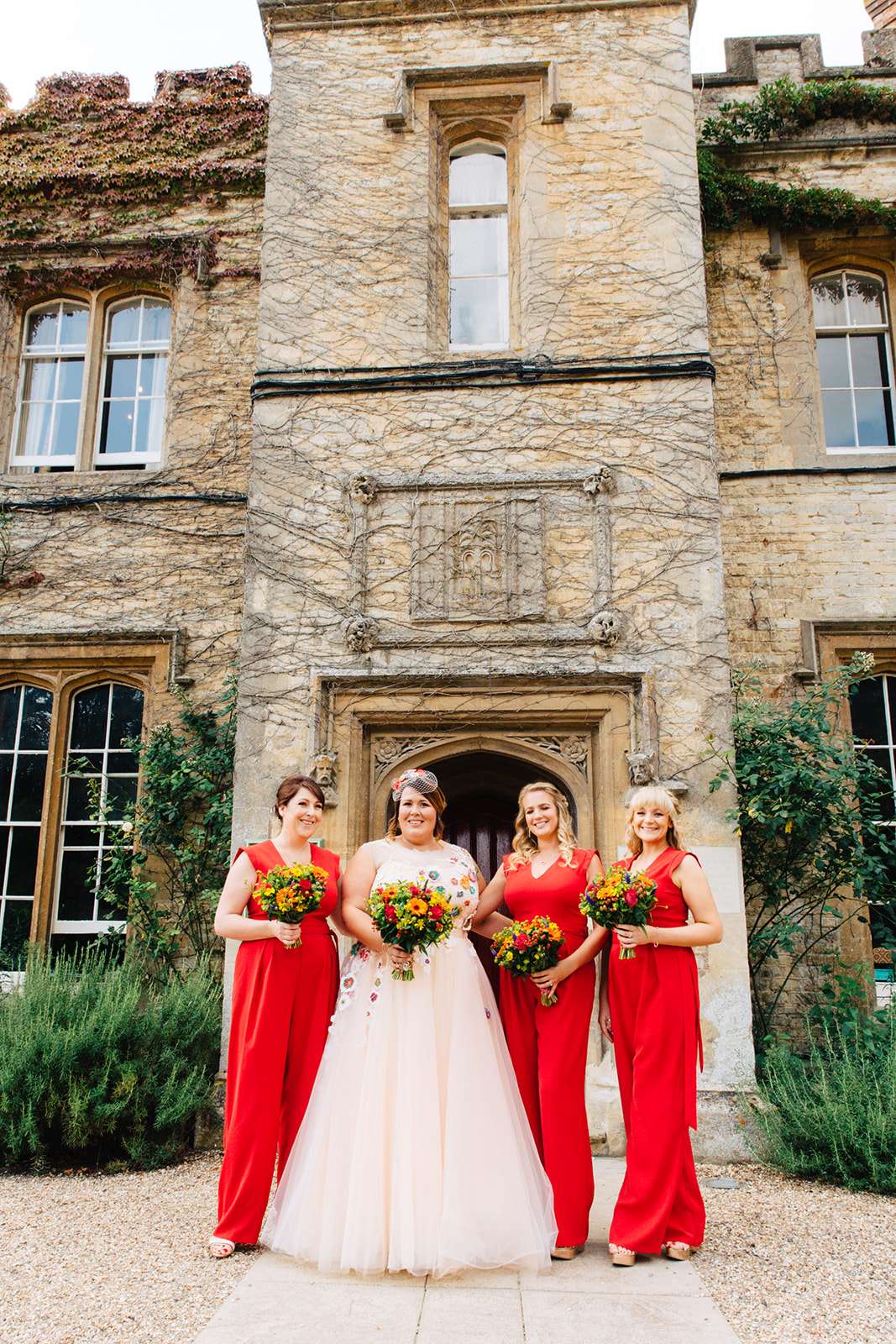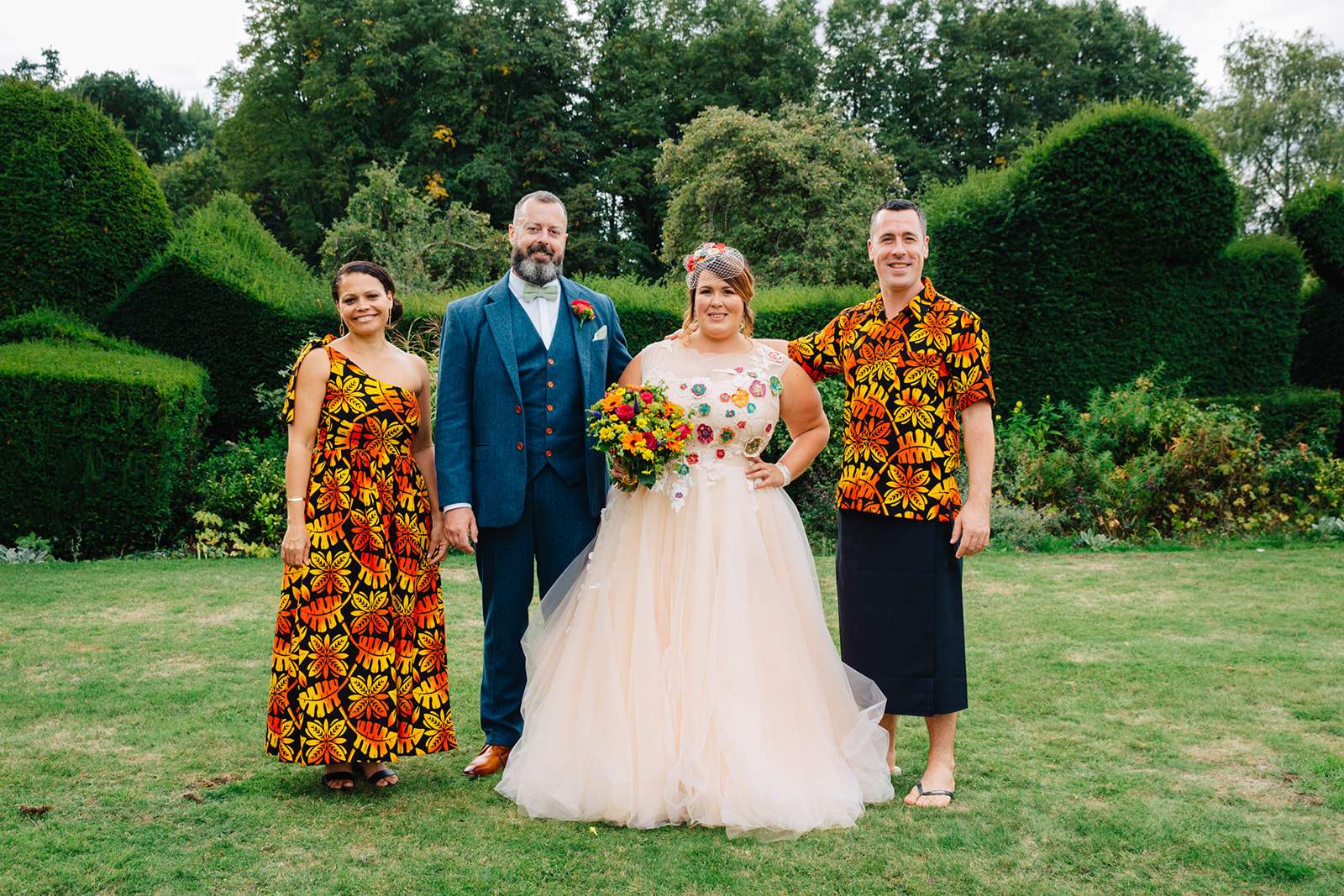 They also worked in some personalised elements to the dress. "Jo asked if there was anything personal that I'd like stitched into the dress, and I knew exactly what I wanted." Sarah recalls. "My grandfather on my mum's side was an amazing artist and I'd recently found some pictures at my mum's house of butterflies. He'd named them all, and the one I loved in particular was 'Lady Audrey', named after my grandma. I sent the picture in to Jo who recreated it superbly onto the dress itself. These touches made everything so perfect."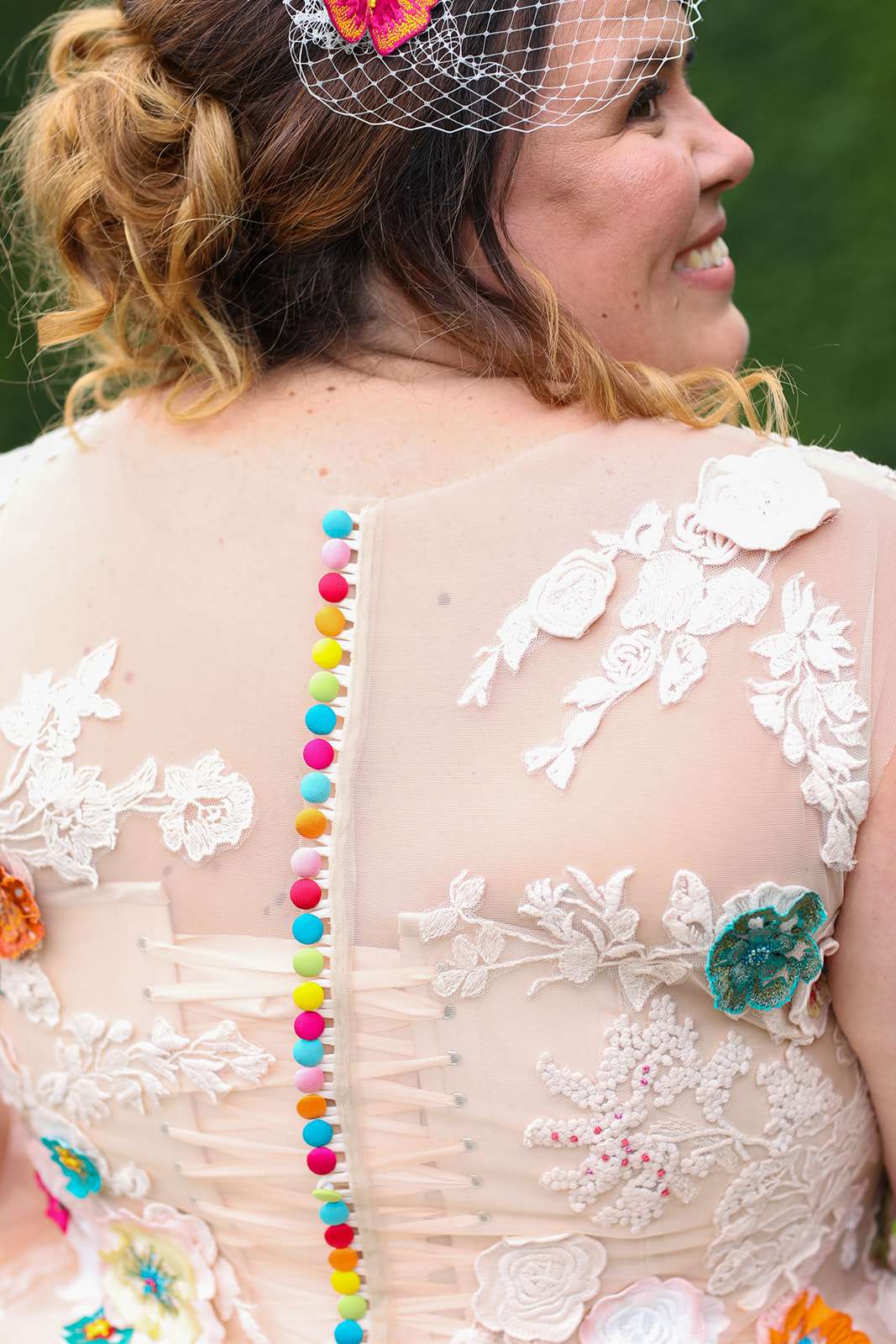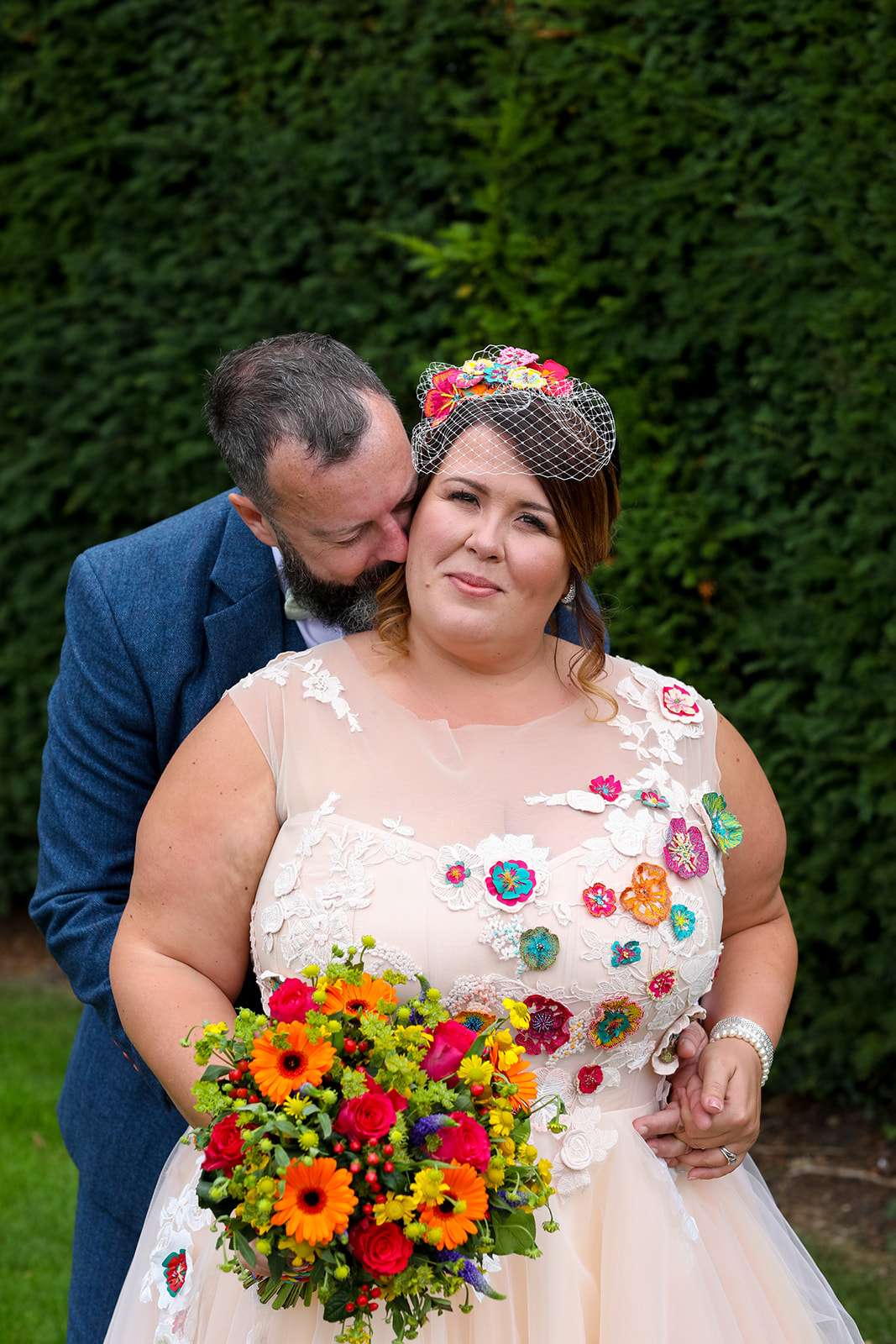 Sarah found Jo at The Eclectic Wedding Extravaganza, alongside Darren's outfit from The Vintage Suit Hire Company, the photo booth from Deuce Event Hire, and their photographer Sharon Cooper, which was the hardest part of planning for them. "Neither of us thought the idea of posing for photos was 'us', and we knew we'd like to have a lot of candid pictures, but we really struggled to find someone with a personality that we felt would suit. Thankfully, we did find The One, Sharon Cooper, and all was perfect from then on."
"One piece of insight to brides-to-be: Your photographer is not just a photographer. On the day, they will be there with you at every step, offering guidance and a supportive whisper just when you need it. I was so lucky with Sharon; from pinning my brooch to the bouquet, to sweeping hair from my eyes, it was like having another best friend next to you."