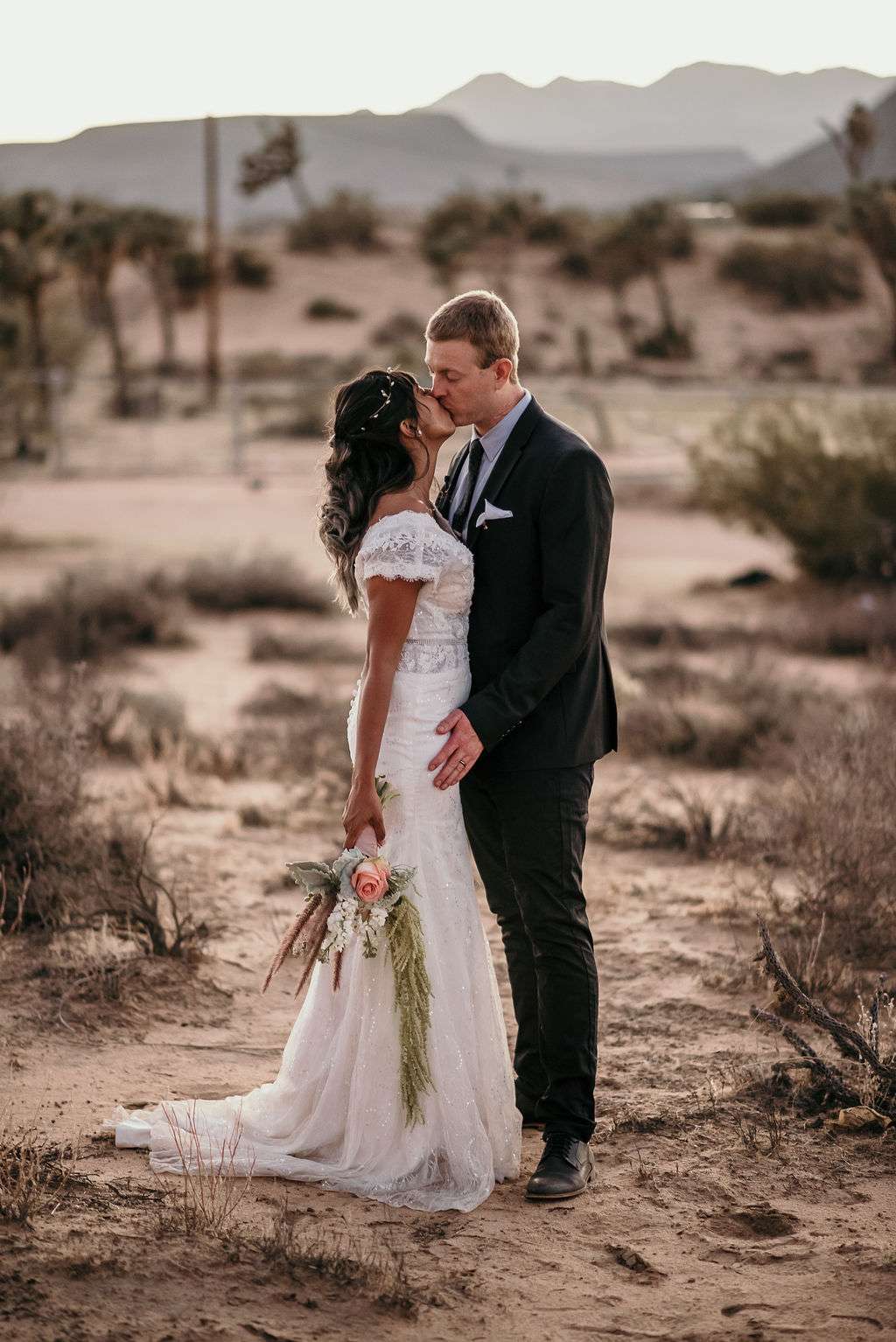 Samantha and Jason didn't want a big fuss and they certainly didn't want their wedding to overtake their lives. So instead of taking the traditional route, they decided to rent an AirBnB in Yucca Valley and have a low key yet perfectly 'them' wedding in the desert. Both lovers of this environment, they've spent many vacations exploring places such as Joshua Tree, Mojave, Red Rock and Death Valley. Surrounded by their nearest and dearest they said their "I do's" under a homemade arch, with the ceremony officiated by the bride's sister.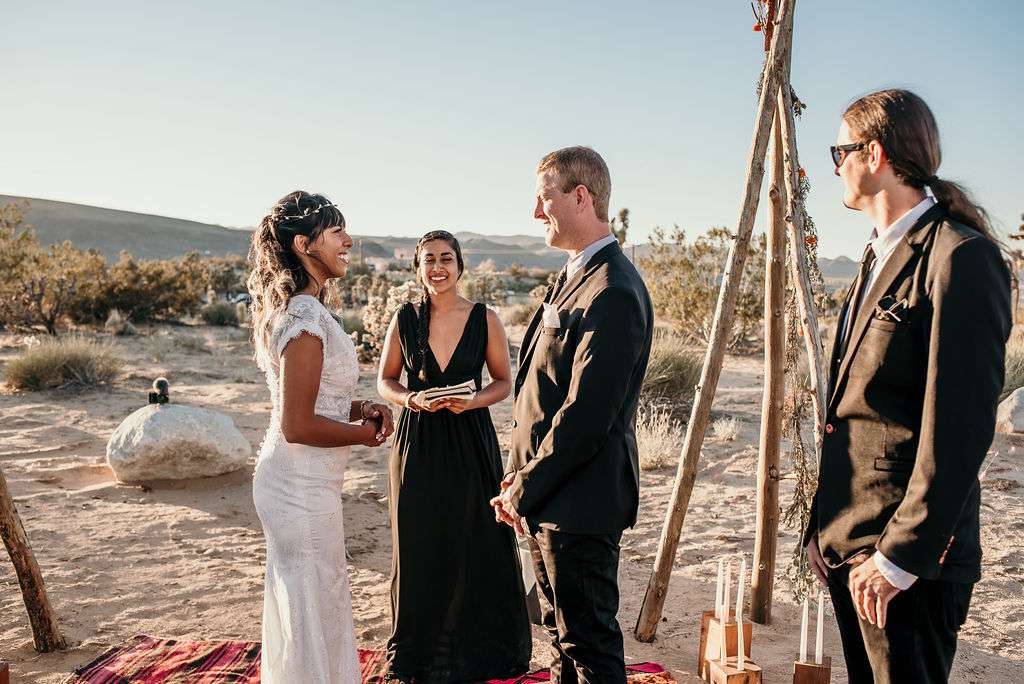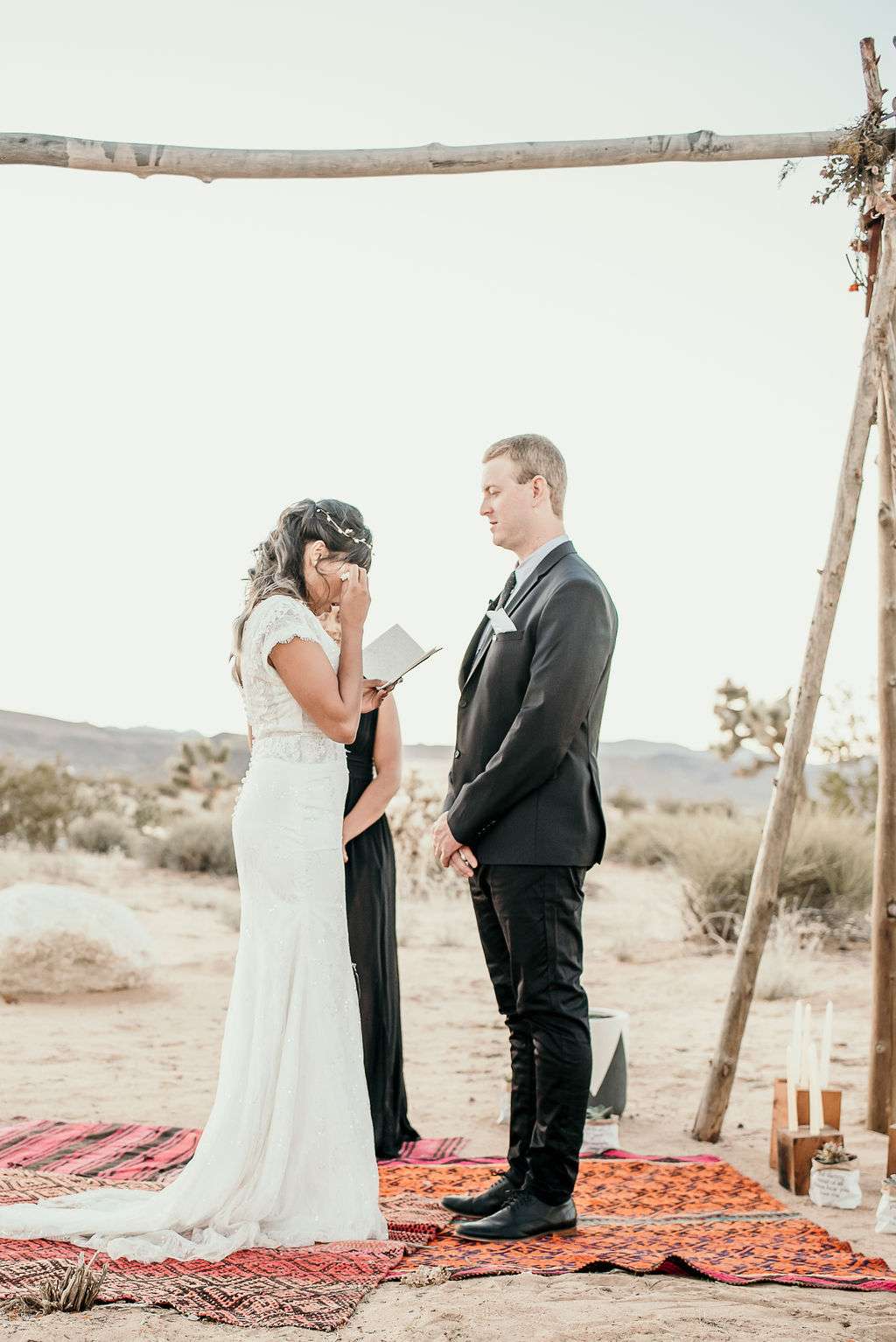 "We are outdoor wanderers and love to explore and camp in nature," Samantha began. "Most of our birthdays and anniversaries are spent celebrating out in the desert, camping, exploring and enjoying delicious steak and wine under the night sky. So many memories were formed in this magical place and we always dreamed that we would celebrate our commitment ceremony out in the desert."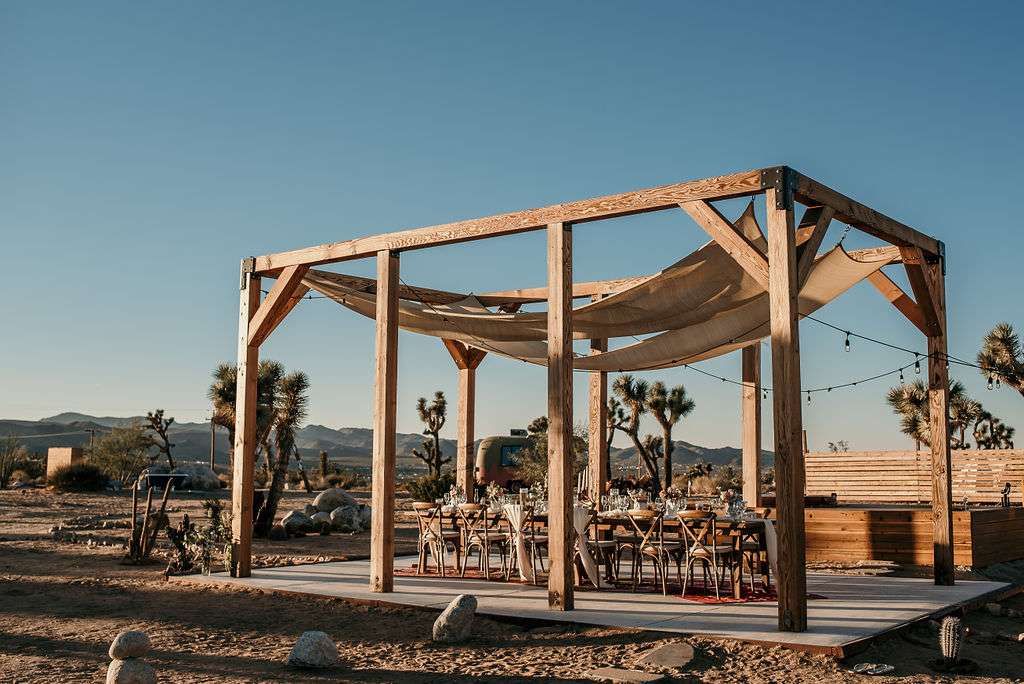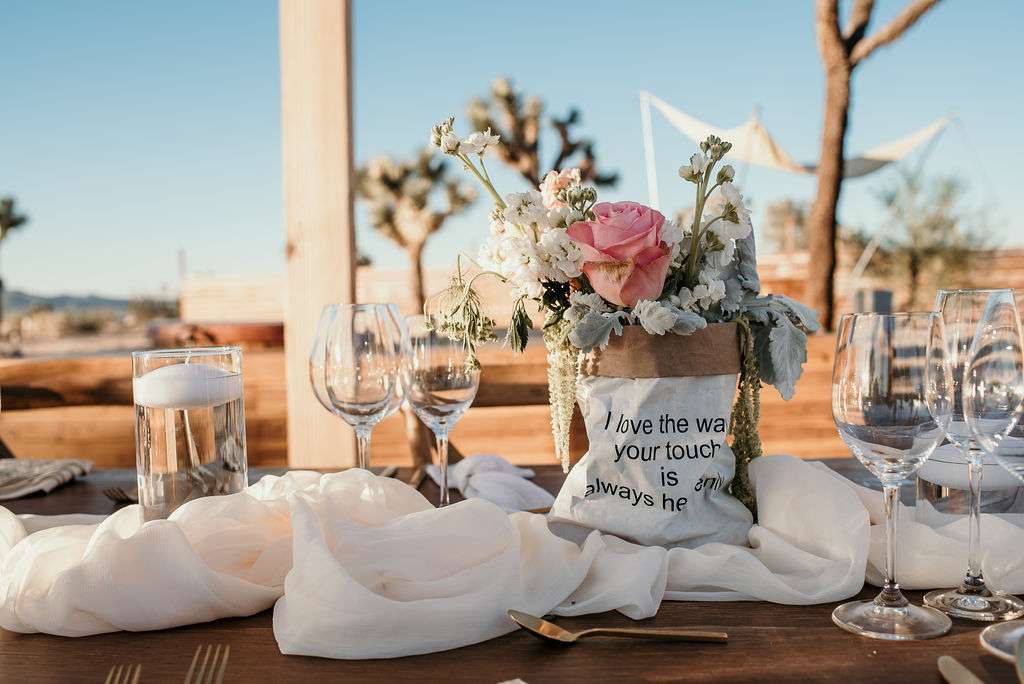 Of the theme, the bride said, "We went for a bohemian nature feel with soft pink roses with dark wood tables and chairs. We had blush coloured chiffon fabric running along the table with cream and gold accents. I love candlelight so bought some vintage looking brass oil lamps and vintage iron candelabras to create a romantic feel. We used vintage cream and white coloured napkins and gold flatware which evoked nostalgic feelings of the past."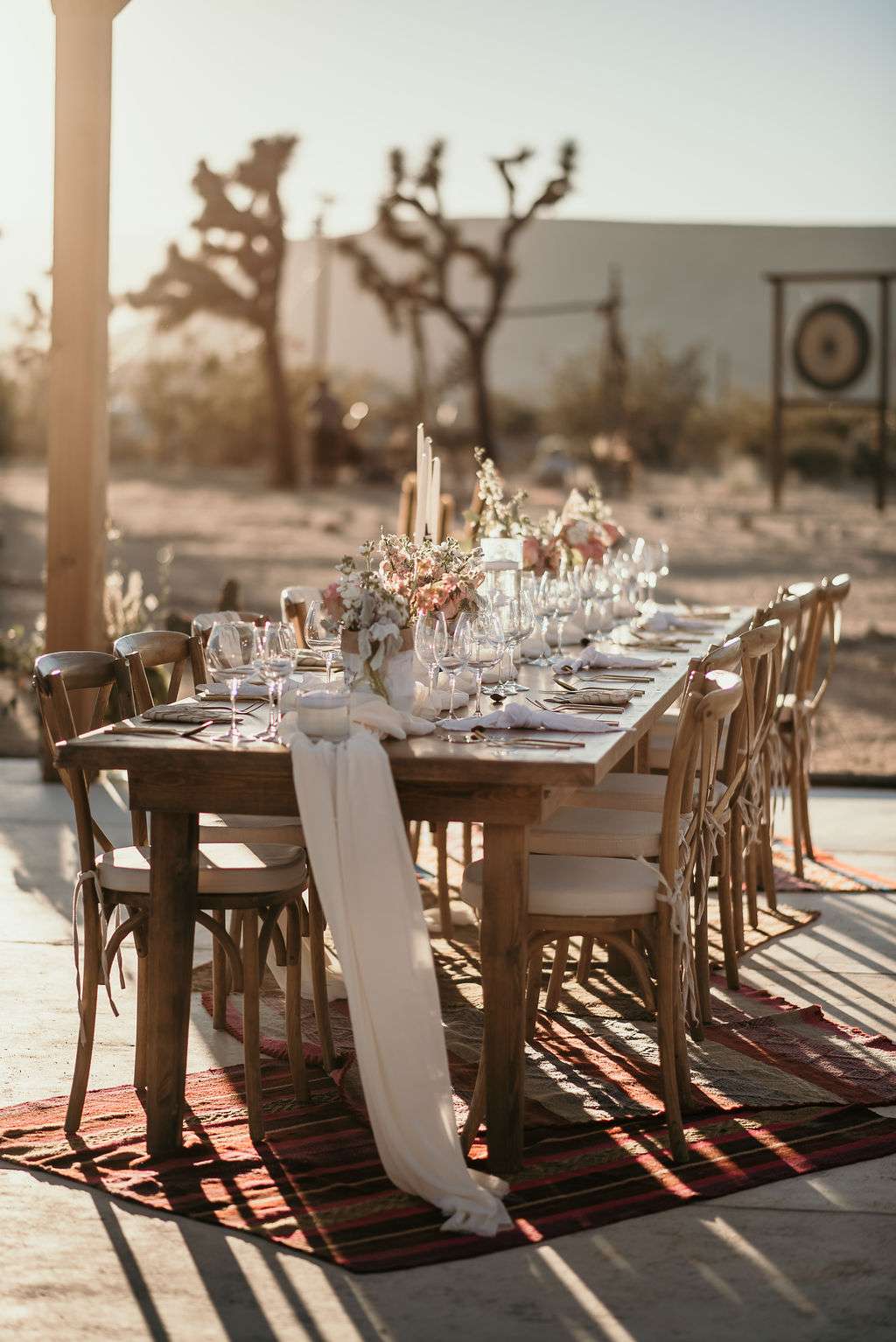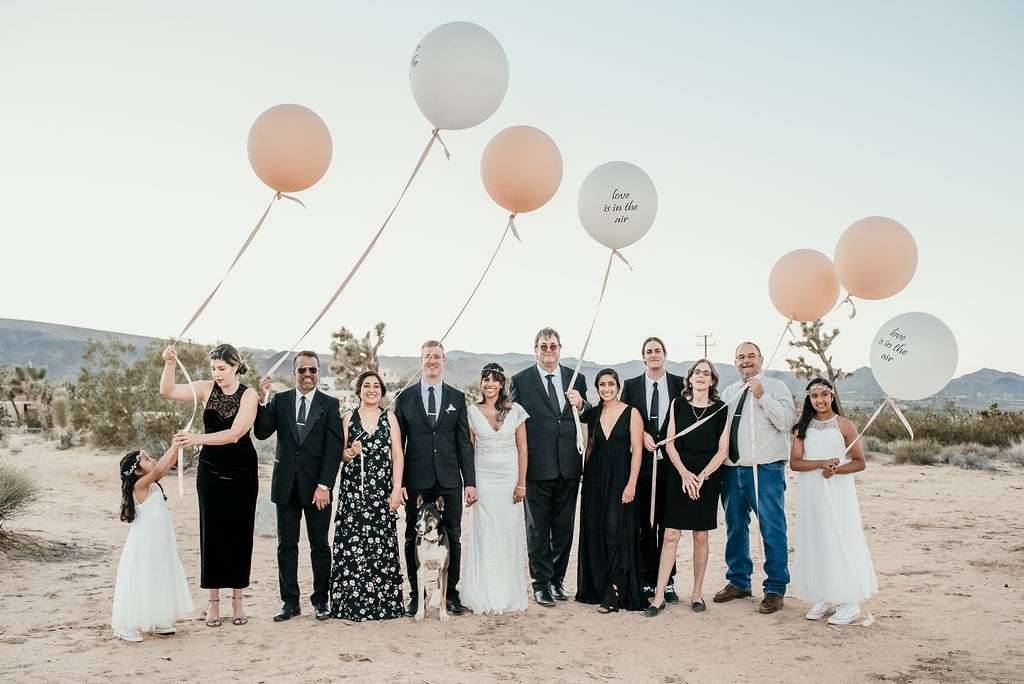 "The AirBnB we rented brought the exact feelings of bohemian desert vibes we were going for. There were colourful rugs, leather and skulls as decorations inside and rustic wood swings and a large wood beamed patio for the dinner." All the decor was homemade including the flowers which came from a flower market. The bride's sister made the cake and helped arrange the decorations on the table.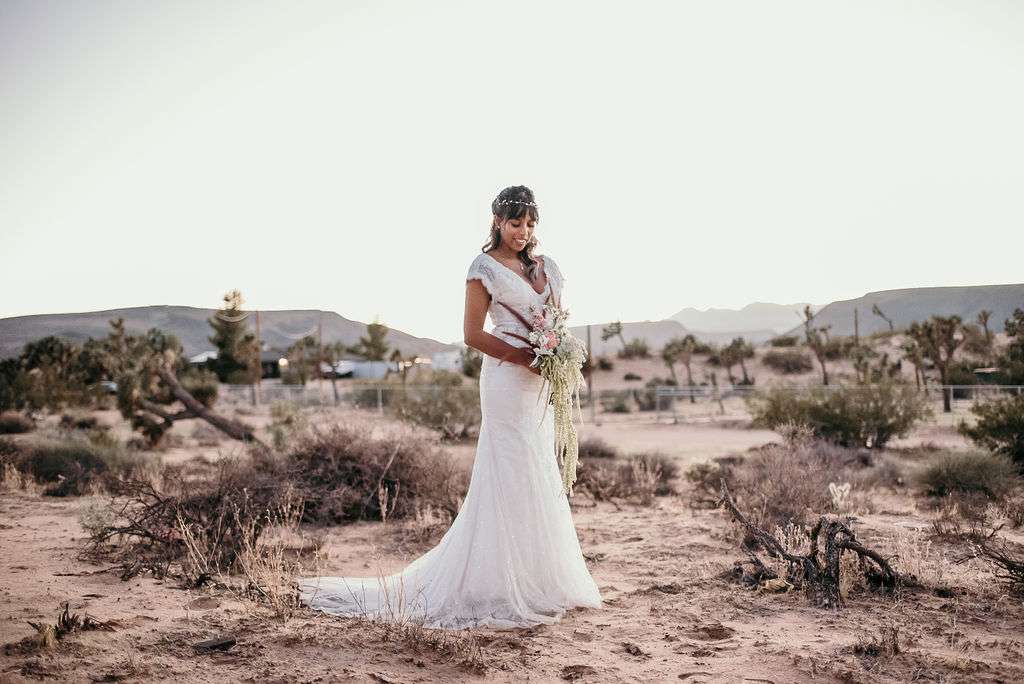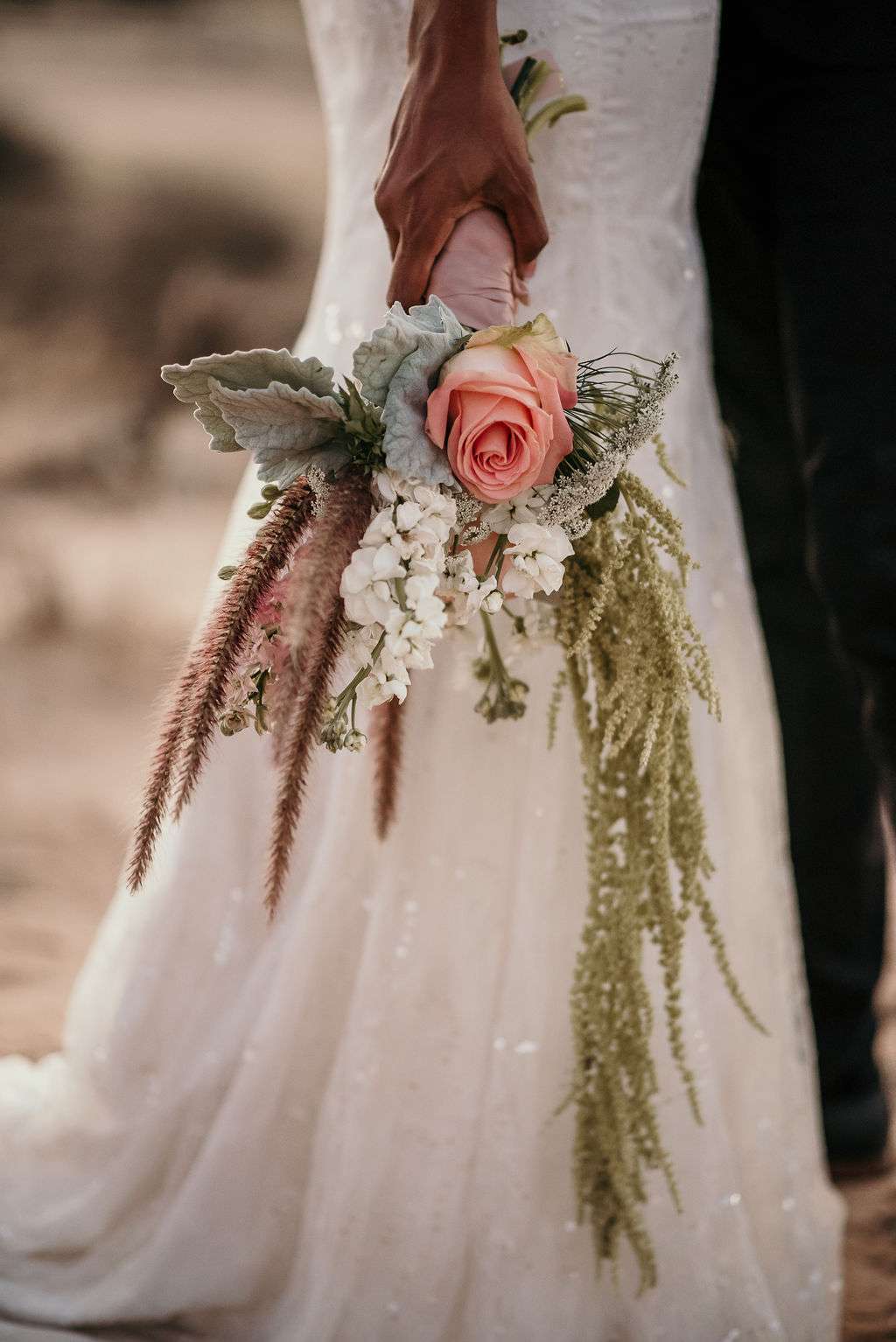 Although they both have big families, they decided they really didn't want a huge wedding so only invited their parents and siblings to the wedding. "We have always felt that our wedding was about the two of us so we wanted to keep it as intimate as possible."
"Ask yourself whats important to you" they advise other couples, "and then make sure you stick to that as the focus of your special day."