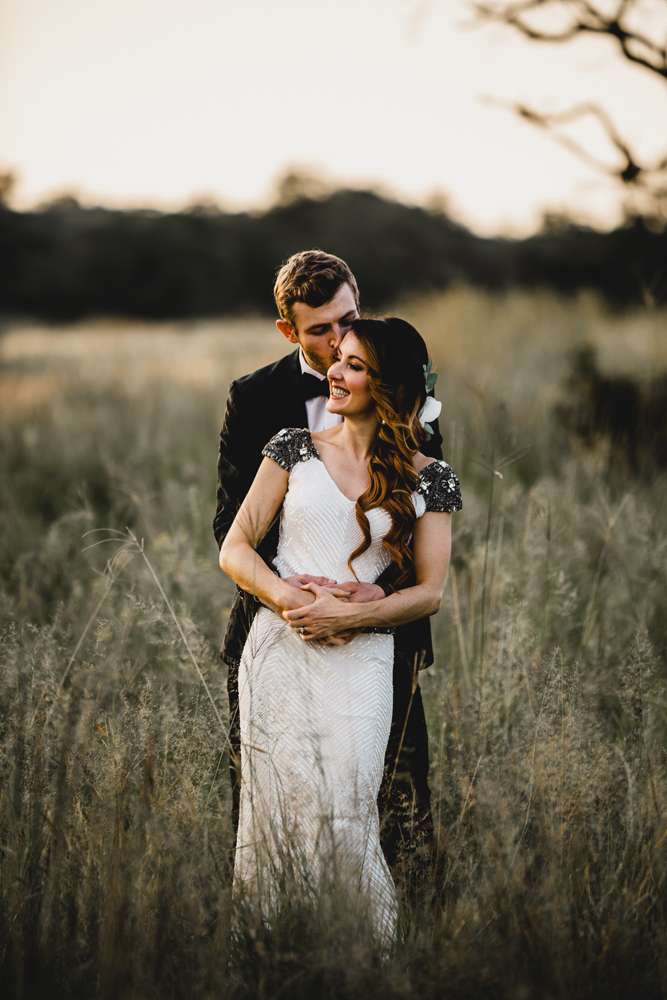 Fionnuala and Michael's wedding was a celebration of South African and Irish heritage. Despite the Beast from the East (remember that?!) sadly grounding a lot of the Irish contingent travelling over for the day, they had a beautiful and relaxed festival-inspired wedding.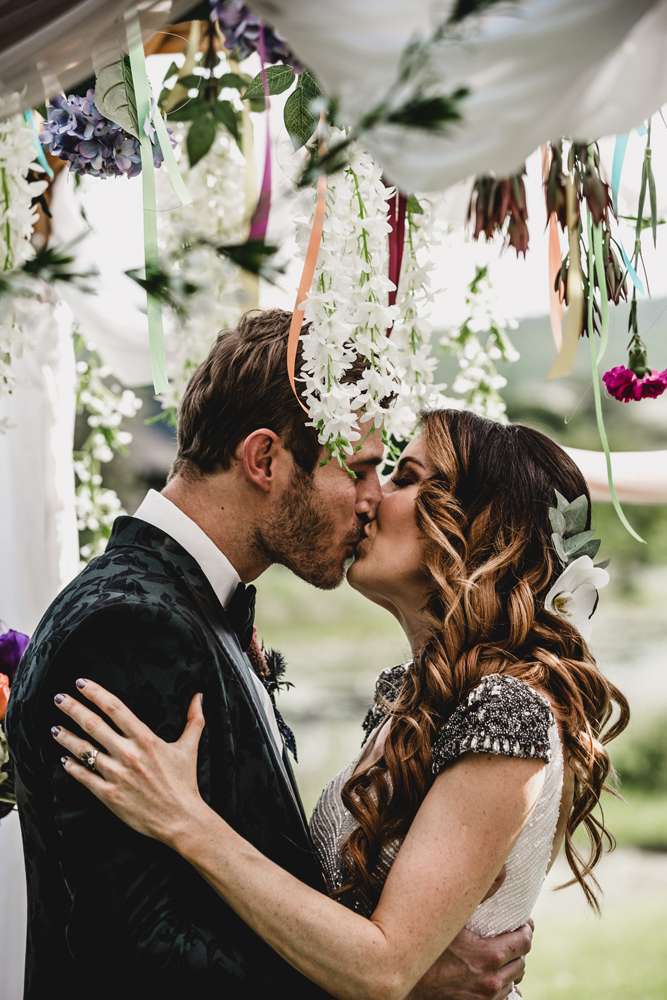 Describing their day as "Bohemian meets Bushveld", Fionnuala and Michael wanted to give their Irish guests a taste of true South African hospitality. They held their ceremony and reception at the Intundla Game Lodge. Their ceremony was under a beautiful structure with streaming floral garlands and ribbons to protect them from the South African sun in the most beautifully bohemian way possible.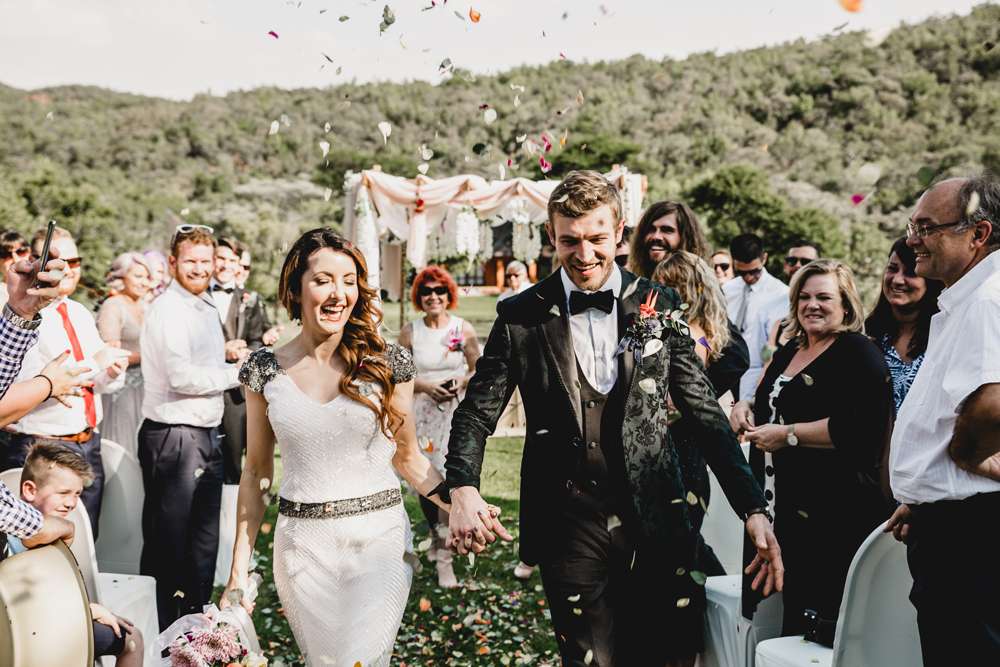 "We had an outdoor humanist ceremony which isn't that common in Ireland with the unpredictable weather – although it could have been pouring down and I don't think we would have noticed!" they said. "It was just wonderful, we really felt like it was just the two of us and Vim conducting getting us to repeat our vows. A couple of times I became aware of our guests as they were all crying in the front row which was actually really amusing and a lizard chilled on Fionnuala's dress for a while but thankfully she didn't notice until it had moved away!"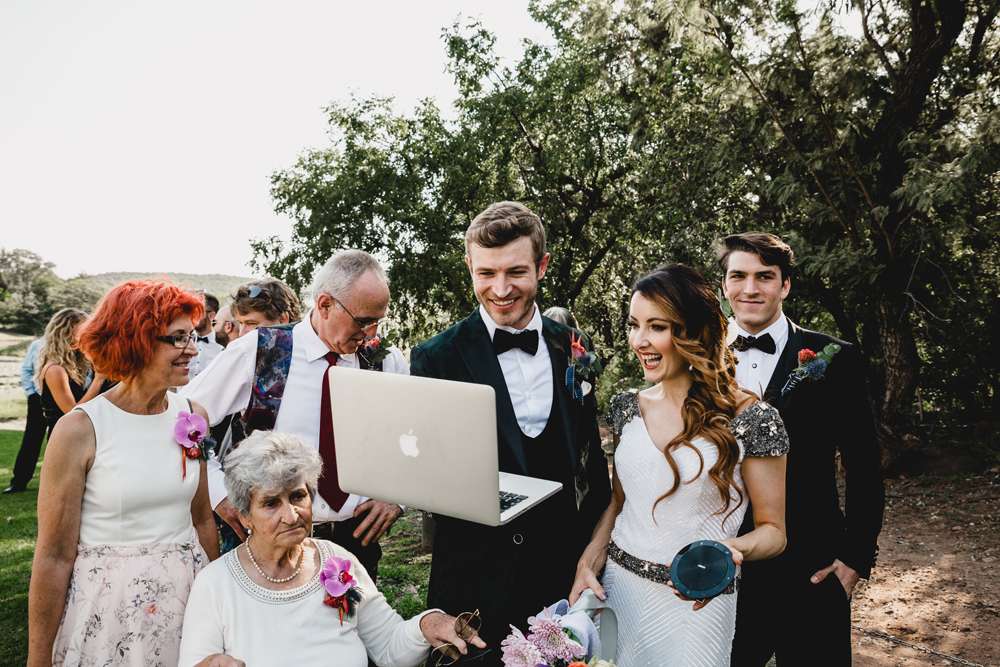 Clearly the lizard had great taste, as Fionnuala wore Eliza Jane Howell's Daisy gown with gorgeous embellished detail and grey beaded shoulders. Michael's Dee Graham suit was made of a delicious damask pattern and their bridesmaids – last minute emergency bridesmaids who stepped up to fill the boots of some very disappointed nieces in Ireland – wore beautiful grey Boohoo dresses.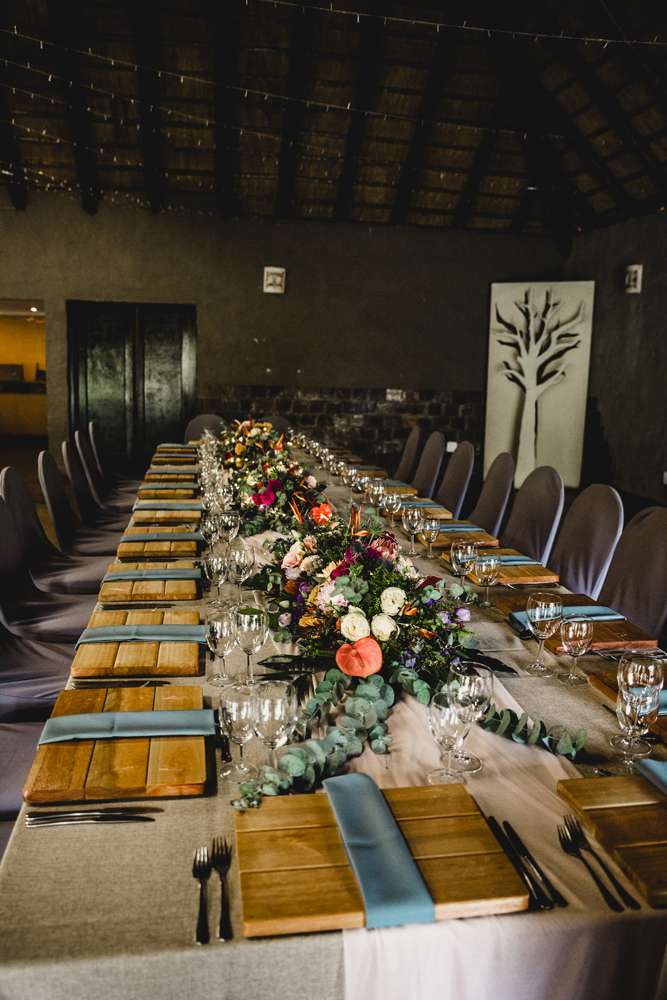 After the I dos, they celebrated with drinks and Skyping family back home before moving inside for the reception, into a beautiful open-windowed room decorated with draping and more hanging flowers.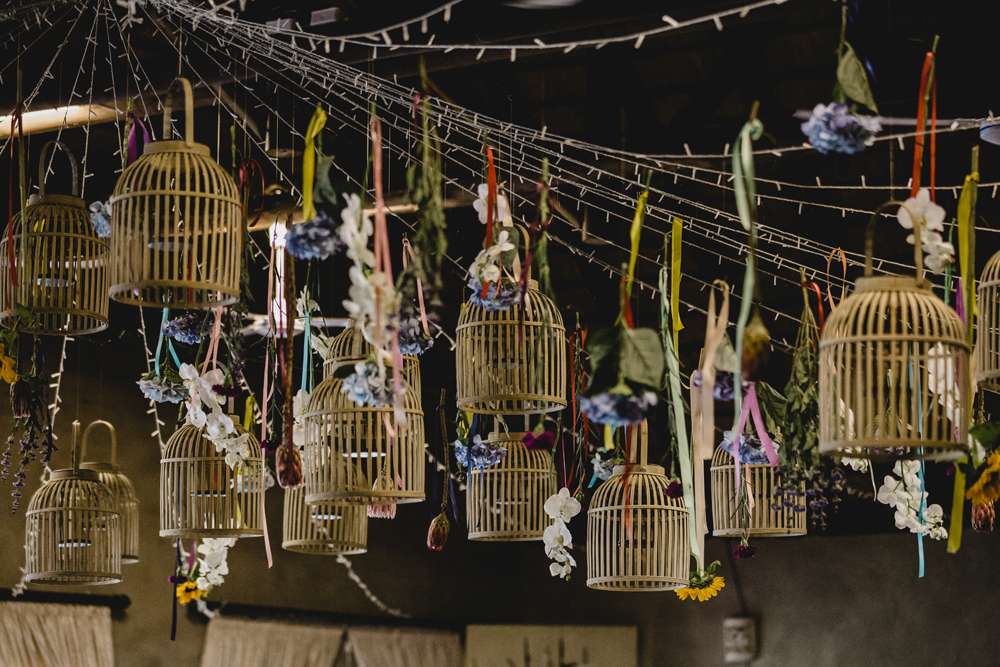 And after the meal, the party properly began. They recall: "As Fionnuala rushed out without her veil, a friend brought it in a bag in case we wanted it for photos later… one of the male guests (who let's say was very merry) found it later in the bag and decided to wear it on the dance floor. Everyone latched onto it forming a human train with Fionnuala holding the veil like a bridesmaid; it was a hilarious sight."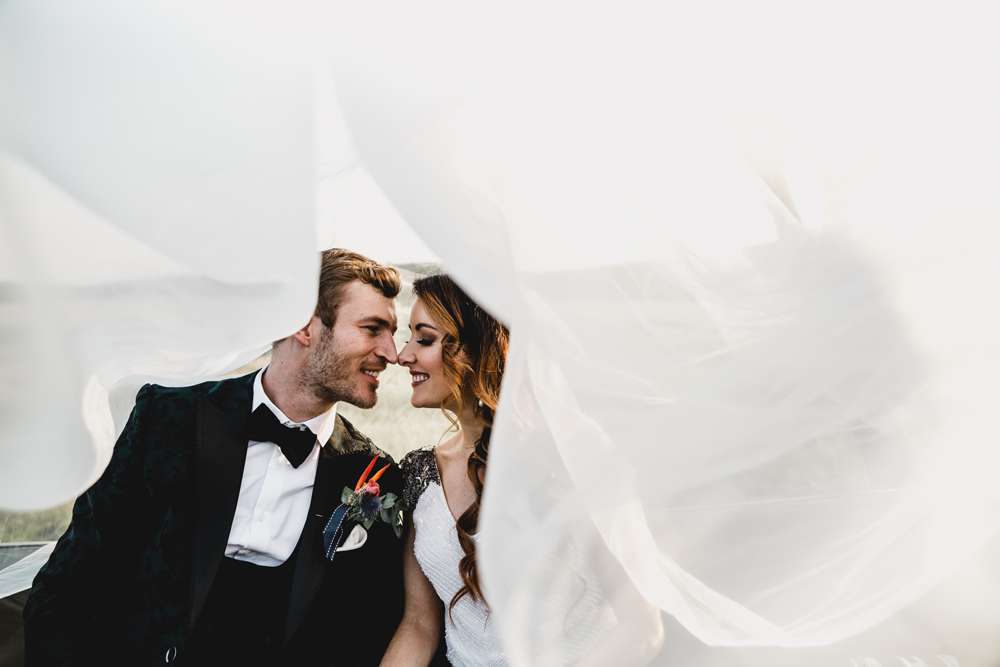 To stay in line with their casual, festival-influenced inspirations, Fionnuala and Michael finished off the night with a bonfire. Despite many of their family being half way across the world, it looks like an amazing day – congratulations guys!