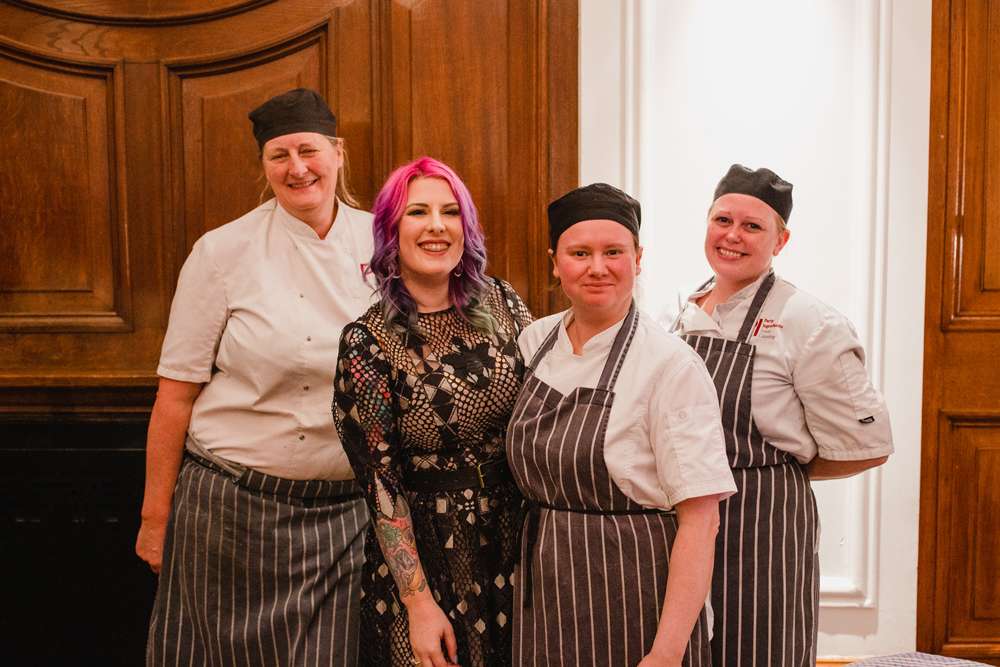 When it comes to keeping your guests happy, there's one thing that will do the job more than anything else – jolly good grub. It's no wonder that food and drink tends to be one of the most expensive parts of a wedding either, you're literally buying dinner for 100 of your nearest and dearest (if ever you need inspiration to cull your guest list a bit, this is it right?!)
Unless you're after a very specific style of catering such as kosher or food trucks, a lot of catering companies will be able to work with you to to provide exactly the sort of food you want. Today I wanted to introduce you properly to the amazing caterers that worked on my book launch party, Party Ingredients, and tell you all about them because they were quite frankly FANTASTIC. If you're getting married in London or the Home Counties, you absolutely need to consider them for your day.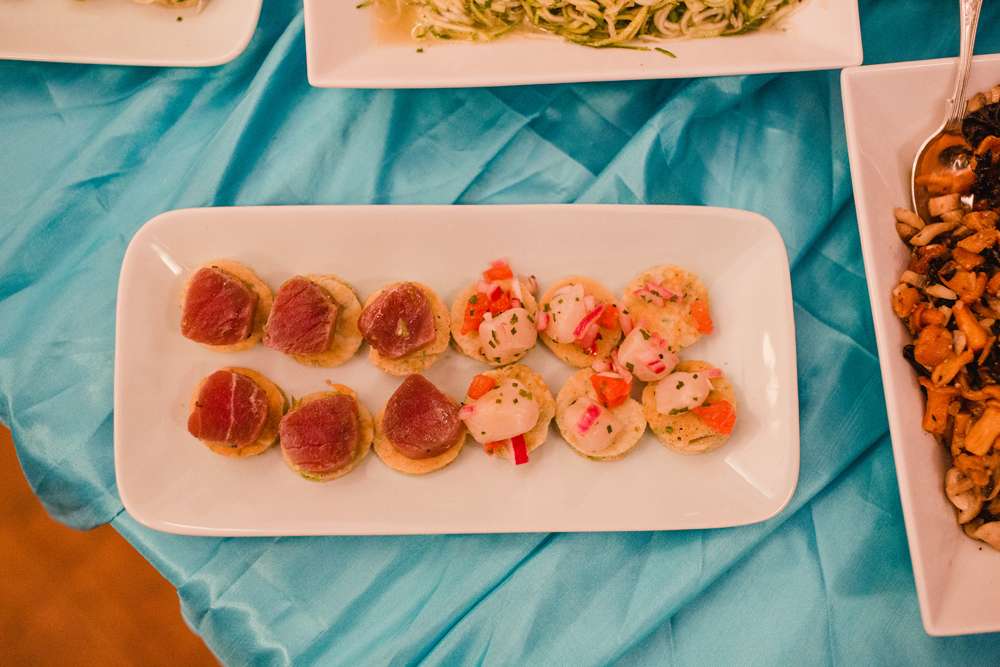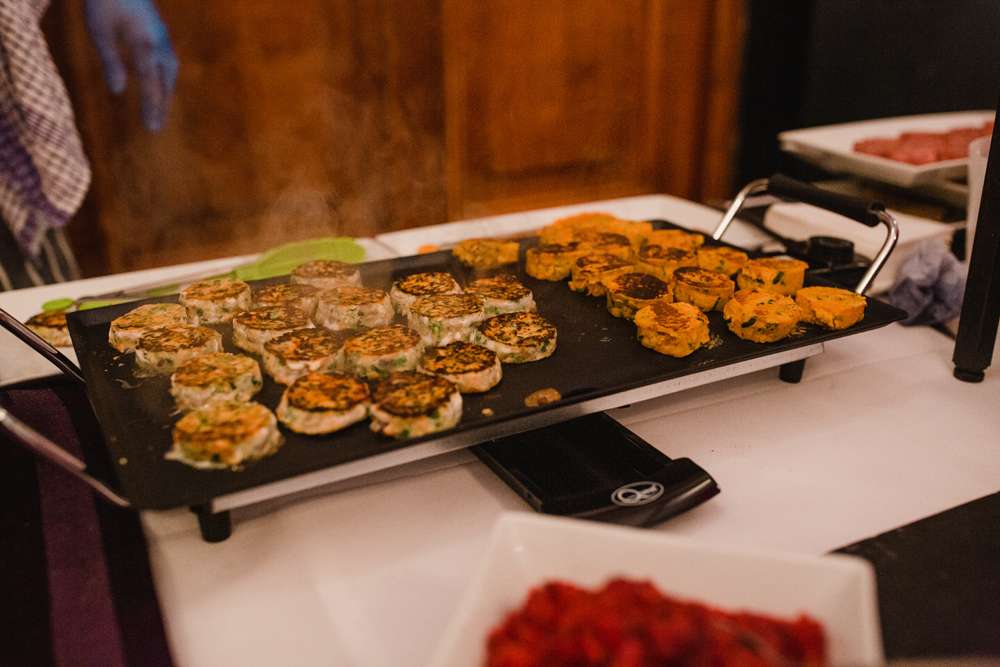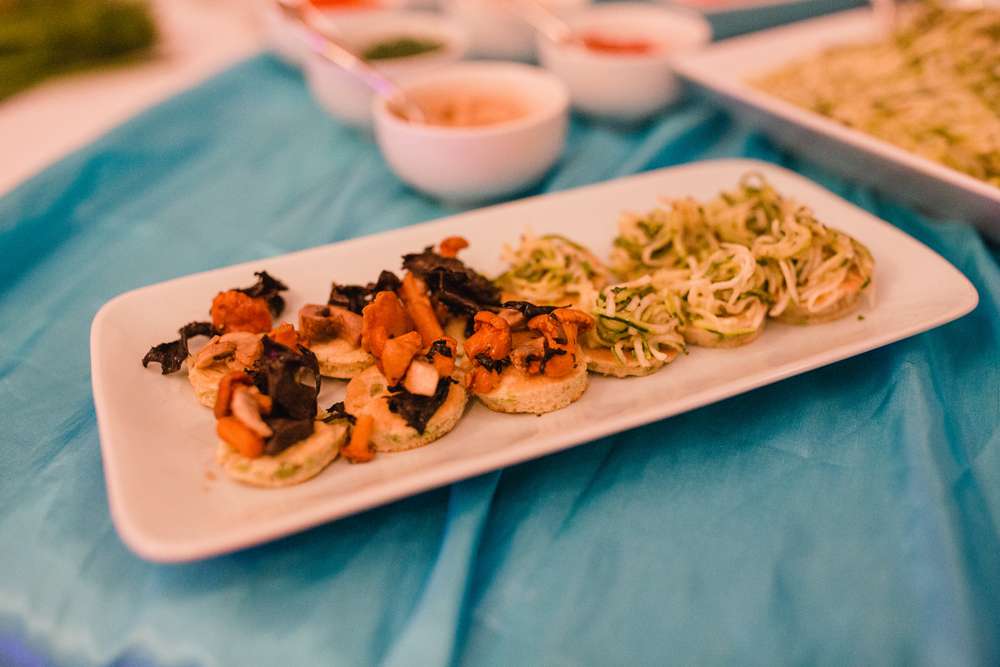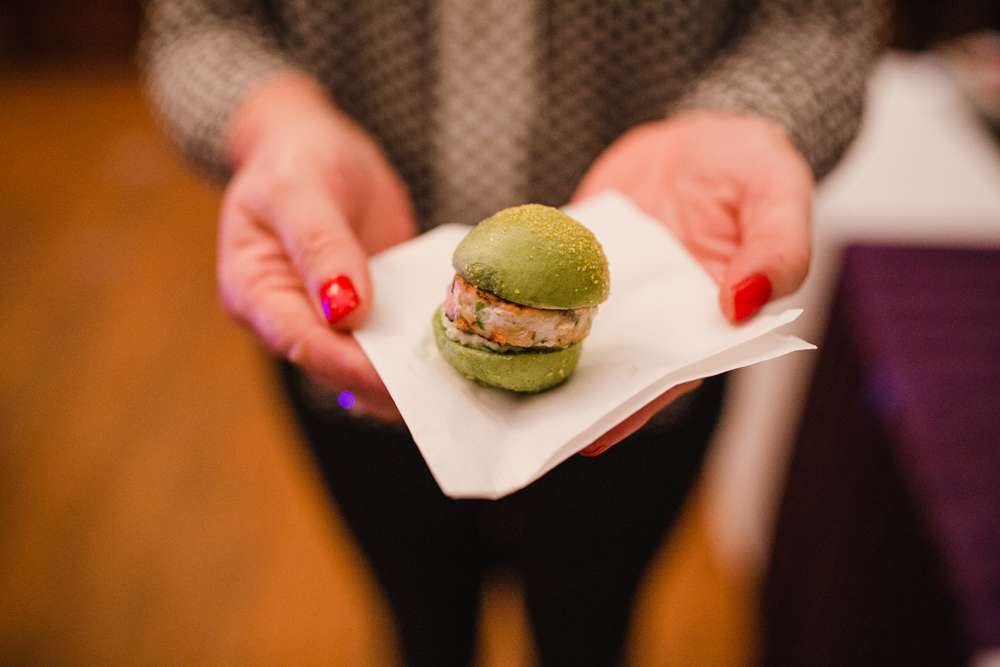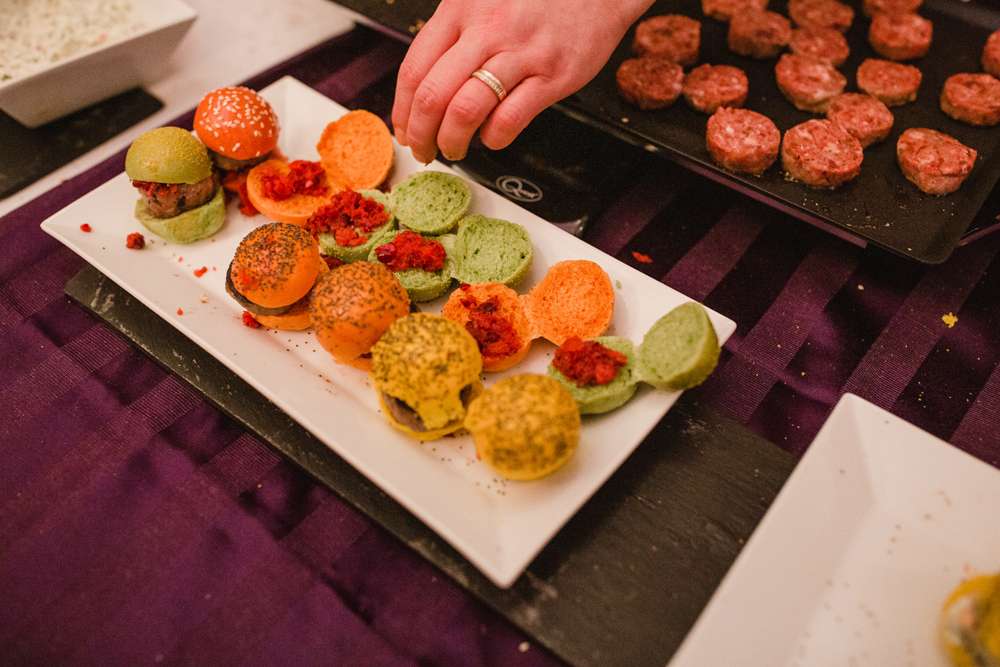 With over 40 years experience in event's catering, nothing was too much trouble for Kate and her team. As we were having a casual party menu we went for an interactive canapé station, where the chefs prepared everything in front of us. We had the most delish mini sliders (venison, fish and vegetable) served in rainbow buns (!) and they even did gluten-free options especially for my GF husband. Next up was a raw and natural station serving tuna carpaccio, queen scallops, mushroom, truffle and white radish, spiralised courgette and baby vegetables all served on broad bean blinis or teardrop spoons (SO FANCY!) For dessert we were wowed by fruit, Turkish Delight, gin truffles and fudge dipped in chocolate and frozen in front of us on in dry ice!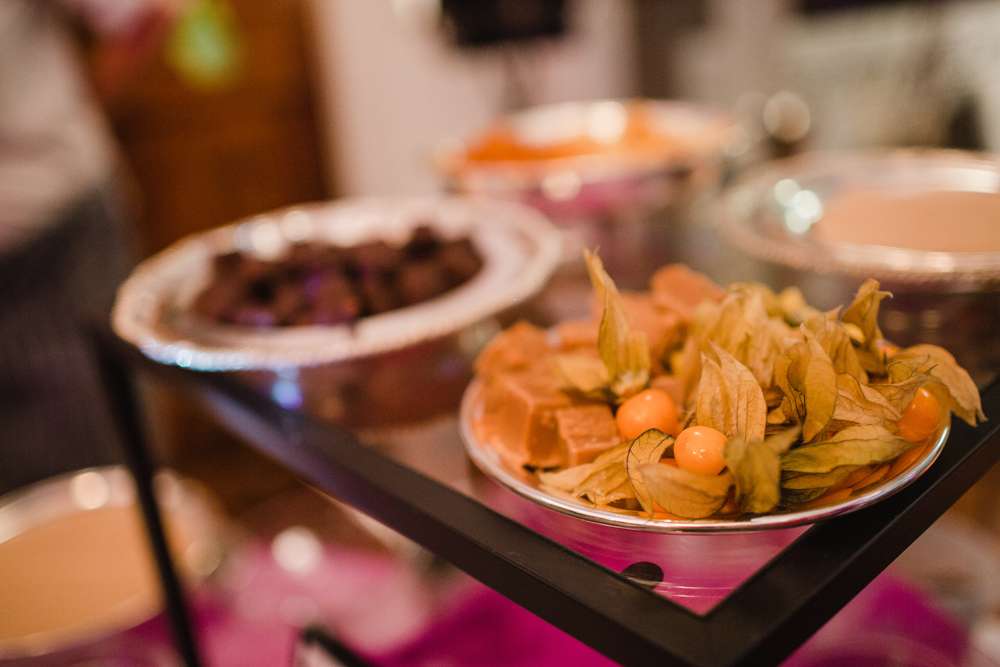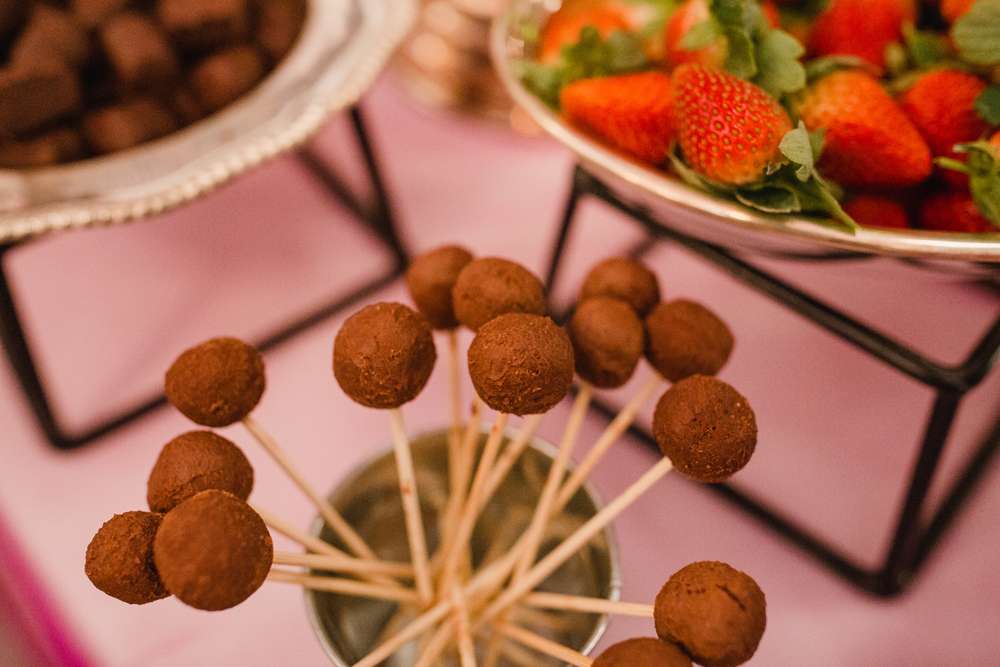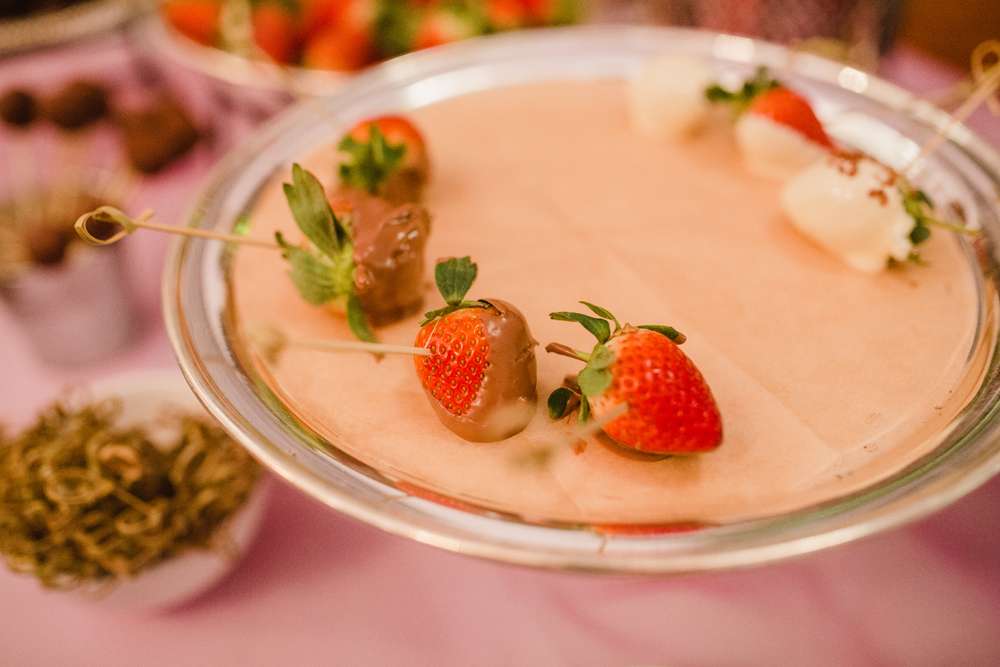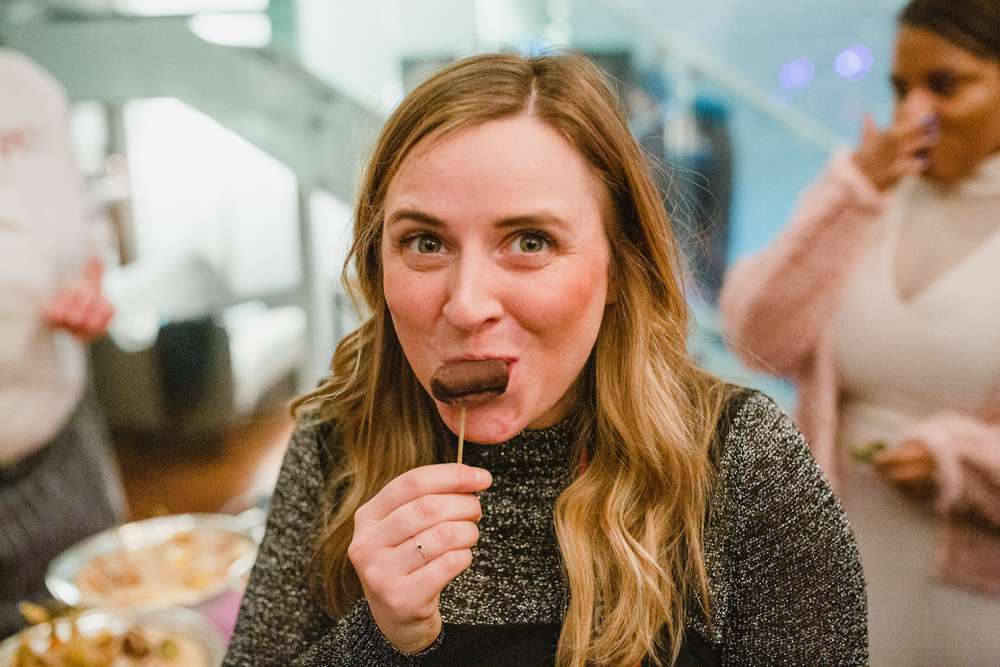 When it comes to choosing your wedding food, the best way to get the freshest ingredients, to keep costs down and to make choices that are best for the planet is to pick things that are in season. Party Ingredients know this and work hard on making everything they do as sustainable as possible. They regularly use ingredients in the current season to create cordials, chutneys, powders and jellies that can then be used during their off-season (brilliant!)
Finally, as their speciality is offering a bespoke service, whatever dreams you have for your wedding menu, they can deliver! They offer sample menus but their chefs also regularly design whole new menus based on a couple's favourite food, dietary requirement or country they've visited. They will also tailor the smaller décor details to the theme of the event. At our party we had pink and purple tulle on the tables and disco balls (yessss!) but if you're having a music themed day the canapé trays could be old vinyl records, or if your family is Scottish they could decorate the post-dinner whisky bar with tartan and thistles.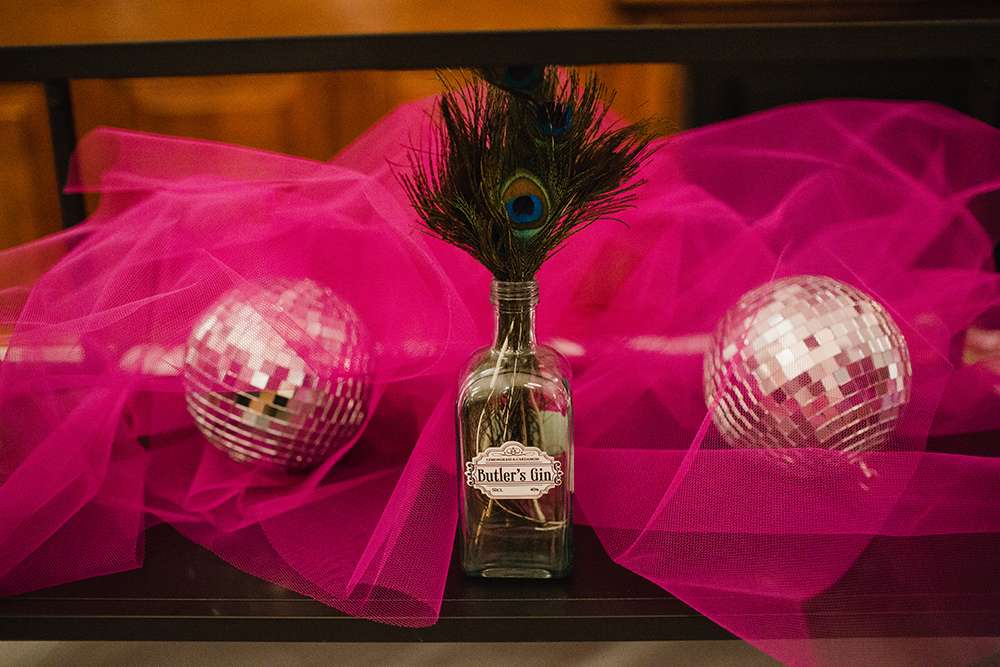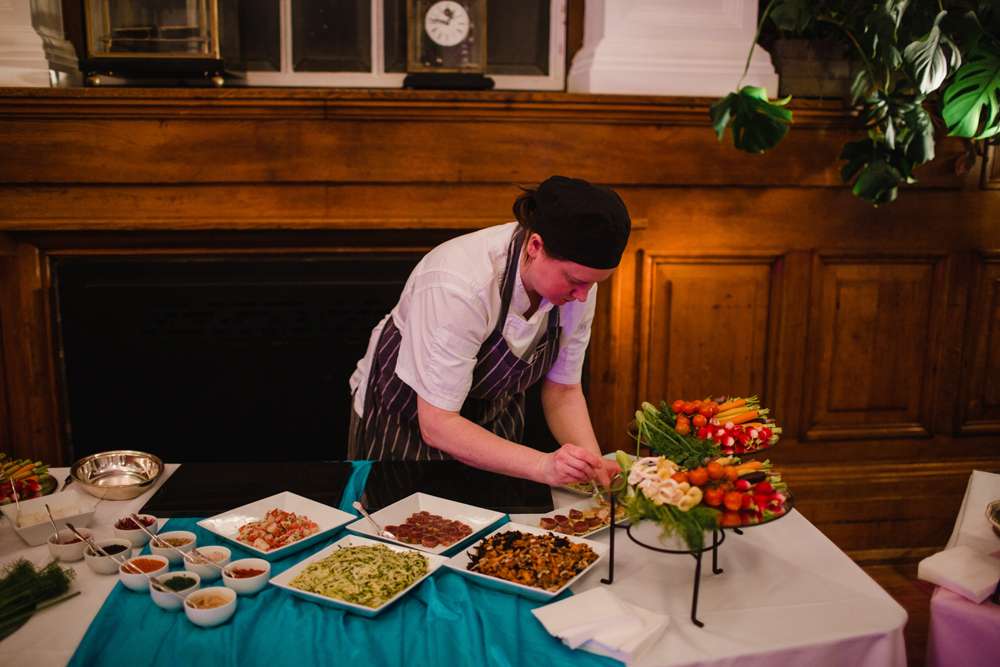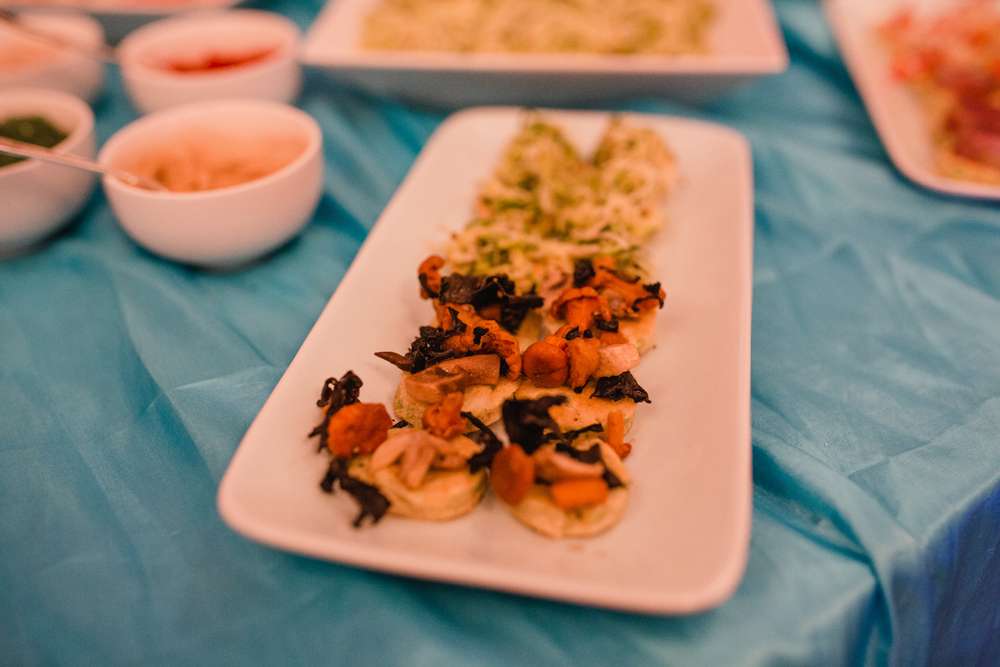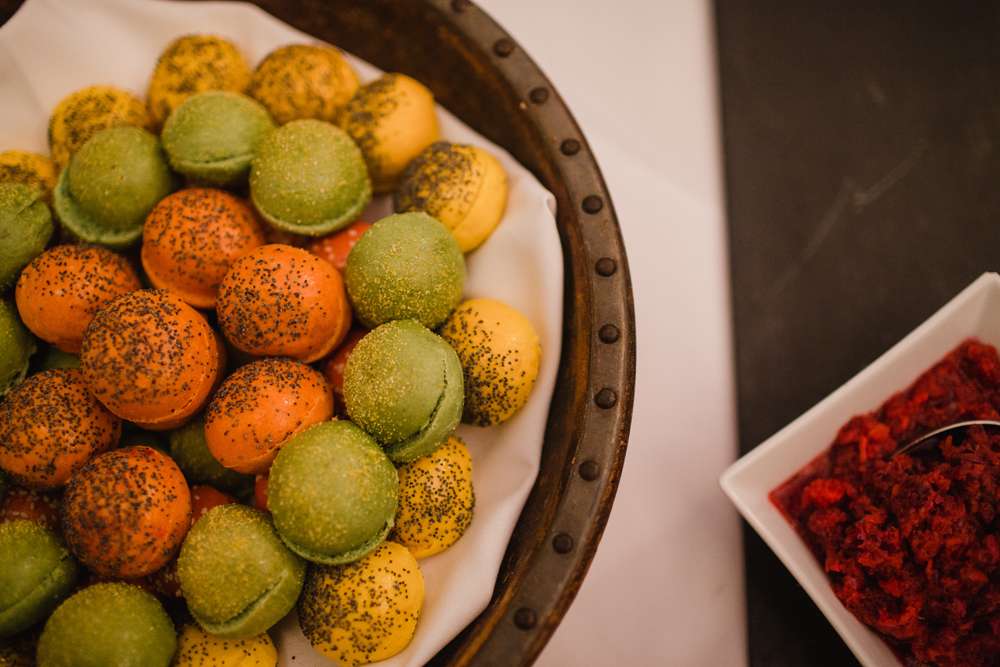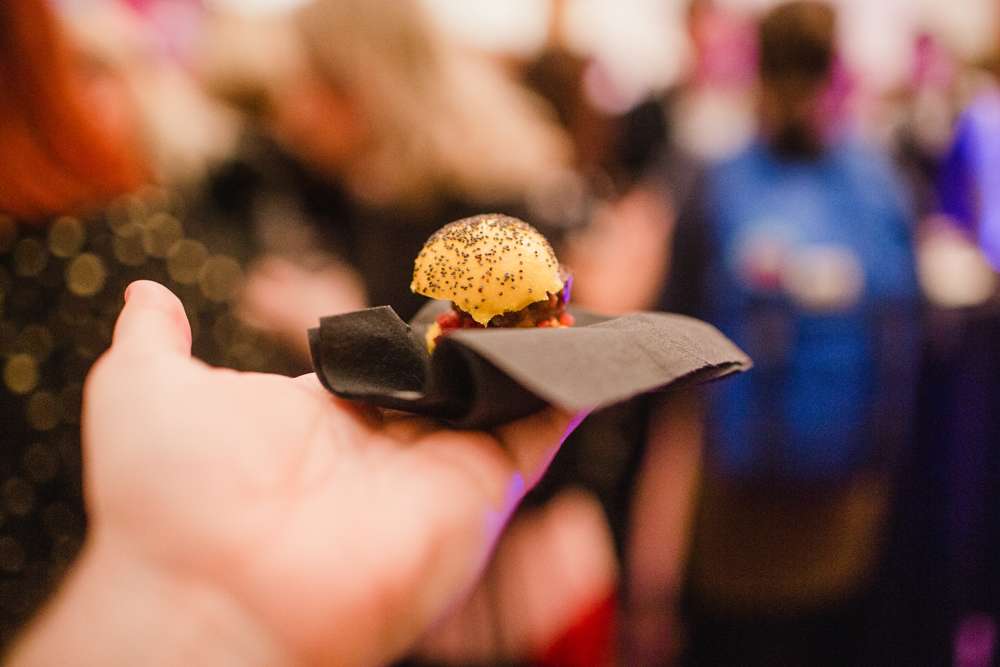 Your guests generally won't notice all those extra DIY details that you've slaved over but they WILL remember if the food you served was really great. The food is such an important part of your wedding day so the key is to find the caterer who will create the perfect menu for you!
Be sure to visit Party Ingredients' website, and check them out on Instagram and Twitter. For a quote or to disucss your wedding food needs you can also email Kate on kate@partyingredients.co.uk or give them a call on 020 7517 3500.