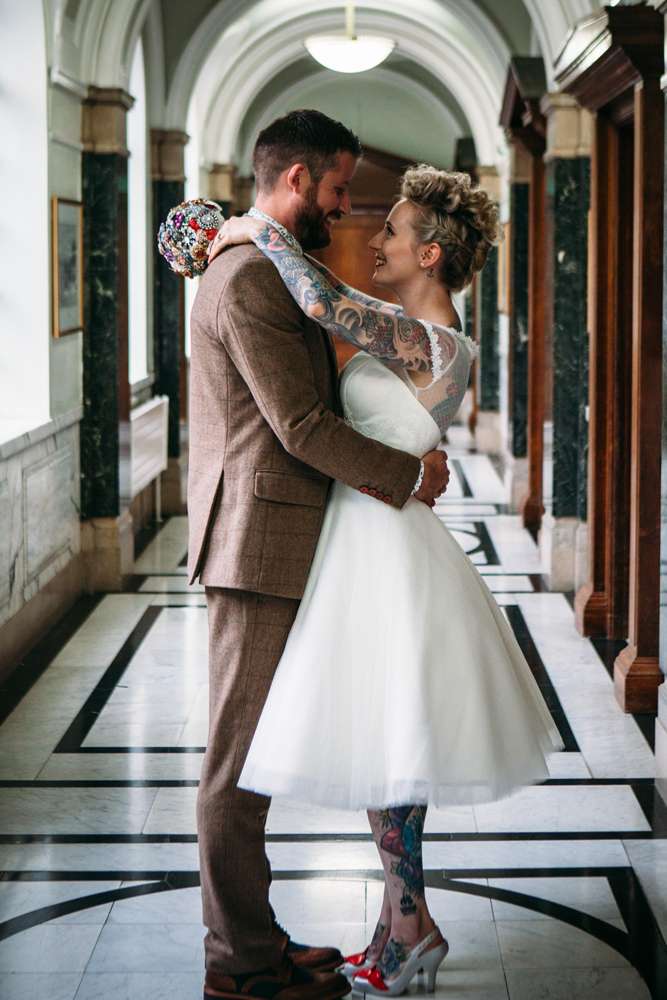 Grace and Chris's wedding really showcased the best of London weddings – they got ready at the beautiful St Pancras Renaissance Hotel, got married at Islington Town Hall, and then partied at Bloomsbury Bowling Lanes. Yep, that's right – they had their wedding in a bowling alley, and it was all kinds of awesome!
"Our inspiration was really having things we both loved in life being part of our wedding," Grace explains, "Our dog, pizza, power ballads and bowling!"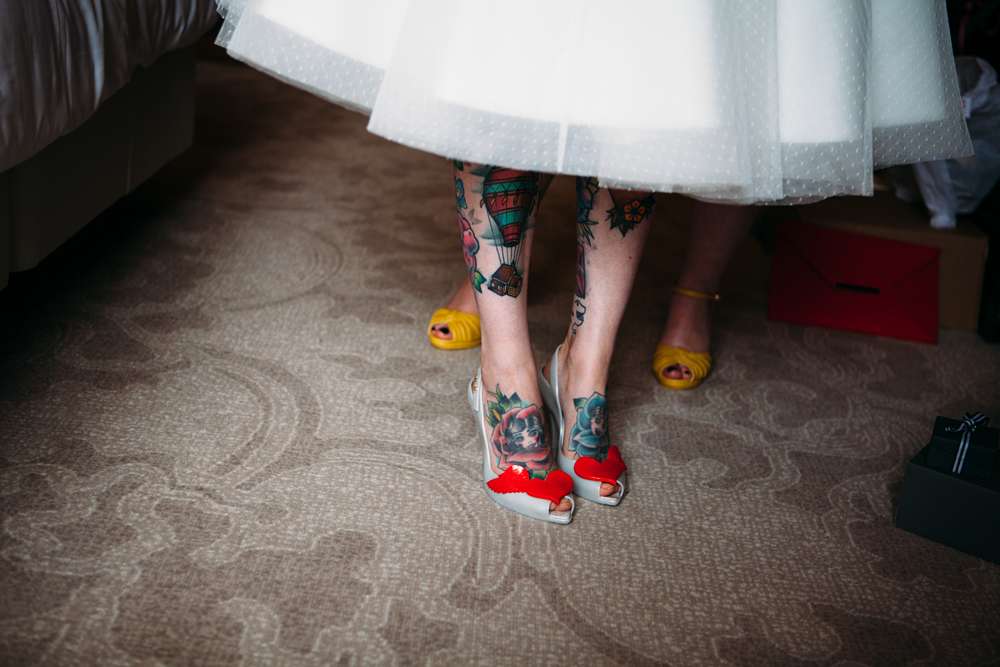 The day was relaxed and focused on fun, with no readings during the ceremony. "The ceremony was short and sweet – just the vows, the signing and the kiss! We made a playlist to play while guests were waiting (which was longer than we'd have liked, as there was a bomb scare in London that day and it took me longer to get to the venue because the roads were closed), and one of my favourite photos from the day is when one of Chris's choices, Flo Rida's Going Down for Real came on. He danced on his own at the front of the hall and it is such a perfect candid moment!"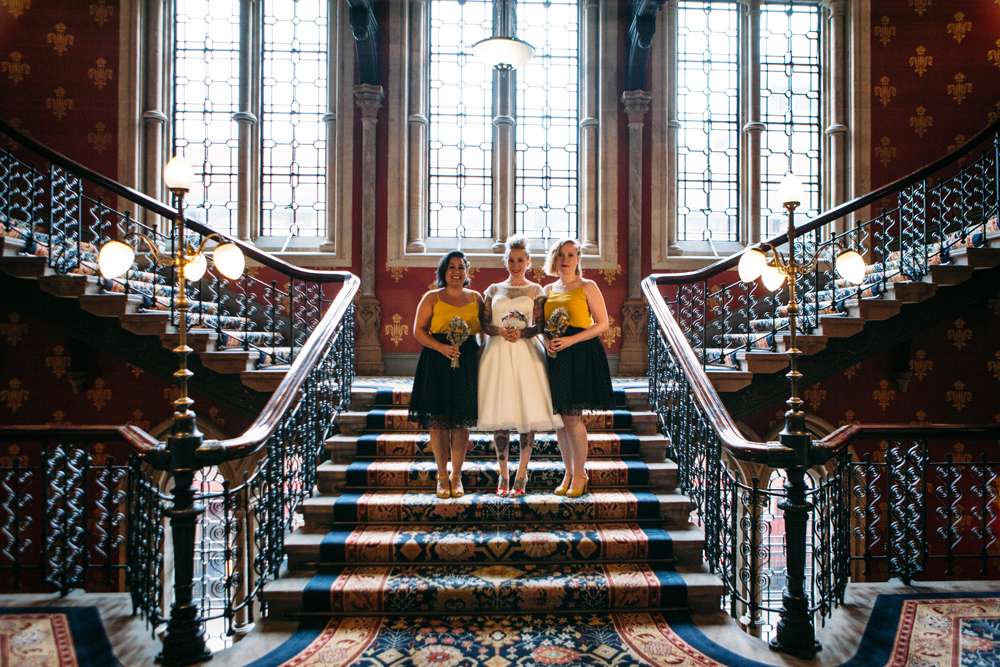 "I came in to Over the Rainbow by Judy Garland, as I have two Wizard of Oz related tattoos and it's been on repeat for most of my life. As huge Jurassic Park fans, we signed the register whilst playing the theme tune by John Williams, and as massive power ballad fans, we walked out to Tina Turner's The Best!"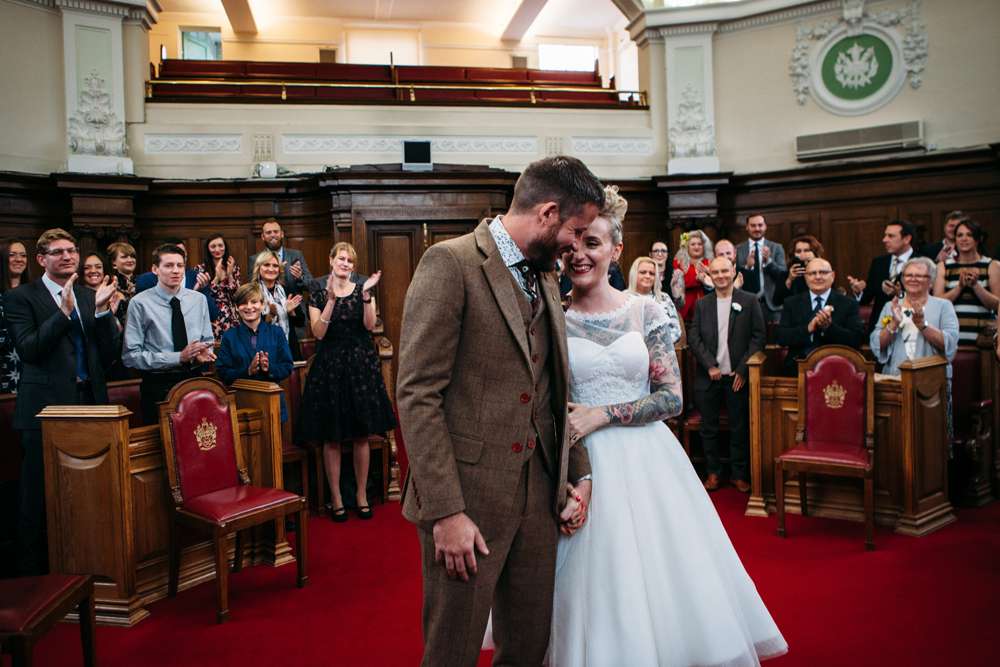 Grace, Chris and their guests were joined by their dog, Myla, for photos outside with their photographer Joanna Bongard, resulting in some of Grace's favourite photos of the day. "It was ourselves and 55 of our closest friends and family. We wanted it to be small, and this number scared me as it felt big. But on the day it was perfect." After that, they piled onto a classic red Routemaster bus to start their journey to Bloomsbury Lanes, where they just had one giant party.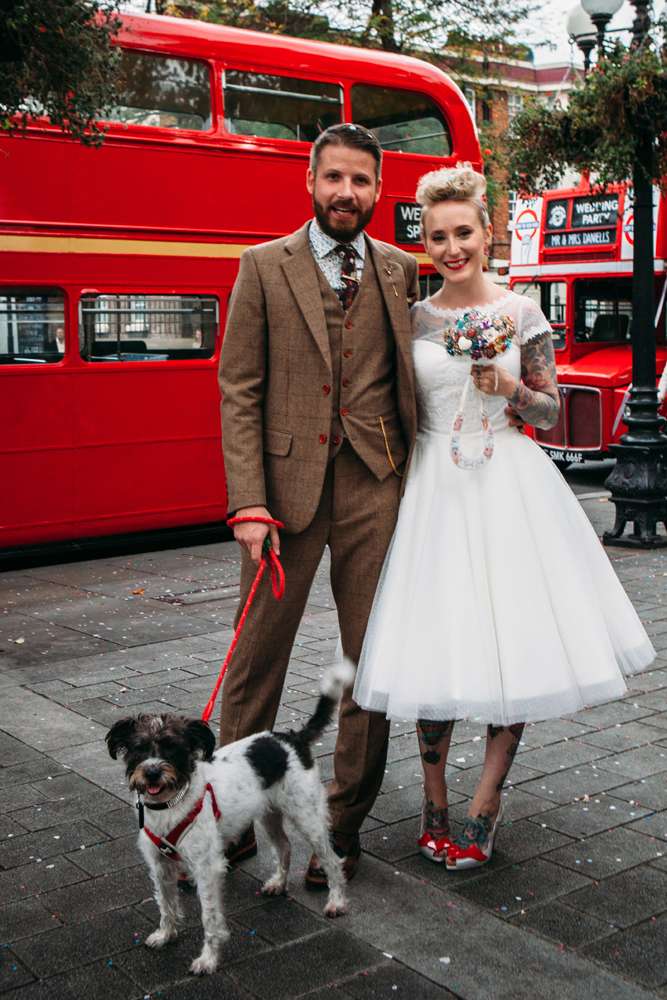 "It's not often that you get to have a party with all your favourite things and all your favourite people, and that is exactly what it was!" Grace exclaims. They opted not to have speeches or a wedding breakfast, instead bringing out loads of pizzas and hot dogs, and instead of a traditional DJ they hired Ultimate Power, a power ballad club night, to DJ. "Being huge fans of the club night, we hired Ultimate Power to DJ at our wedding for a night of power ballads and inflatables! It was so nice to have friends and family all just having fun, eating pizza, bowling, singing their hearts out either on the karaoke or on the dance floor to the great Ultimate Power tunes!"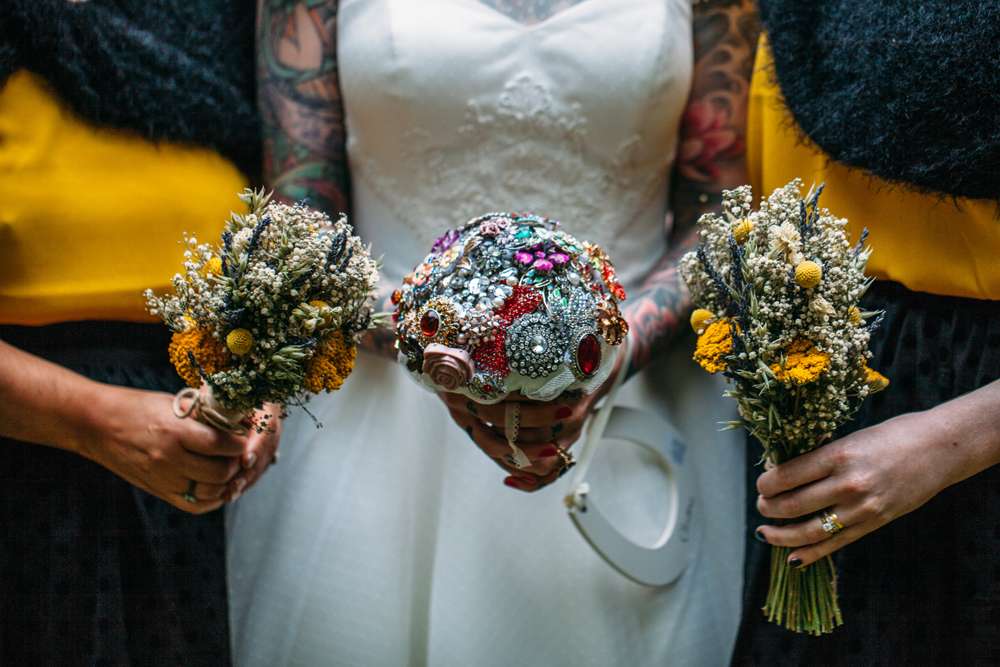 Grace was an alternative bridal vision in a House of Mooshki tea-length dress with Vivienne Westwood x Melissa shoes, with rings by dreamy jeweller Tessa Metcalfe. She also had a brooch bouquet complete with a charm of her and her dad to remember his presence on the day, which is a really lovely touch. Her bridesmaids all wore mustard and black, with polka dot skirts and mustard shoes from Joanie Clothing and matching vest tops from Warehouse. Chris wore a sharp brown suit from Vintage Suit Hire.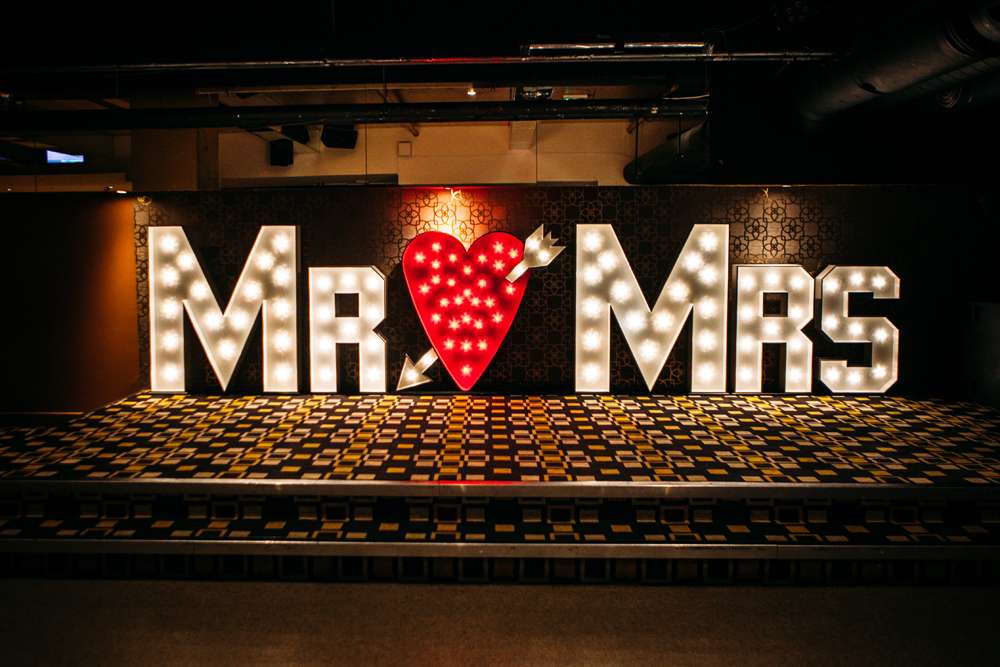 And as if this wedding wasn't enough of a visual treat for you, here's Grace to melt your heart one more time: "One of my most precious moments of the day was actually the very end, back at the hotel. We had spent so much of the day talking and being with everyone we had seen each other the least of all. The bar at the hotel was closing, but we snuck in and asked if we could have a drink, the manager couldn't have been lovelier and got us both a drink and let us just sit and chat about the day, it was a perfect shared moment for the two of us."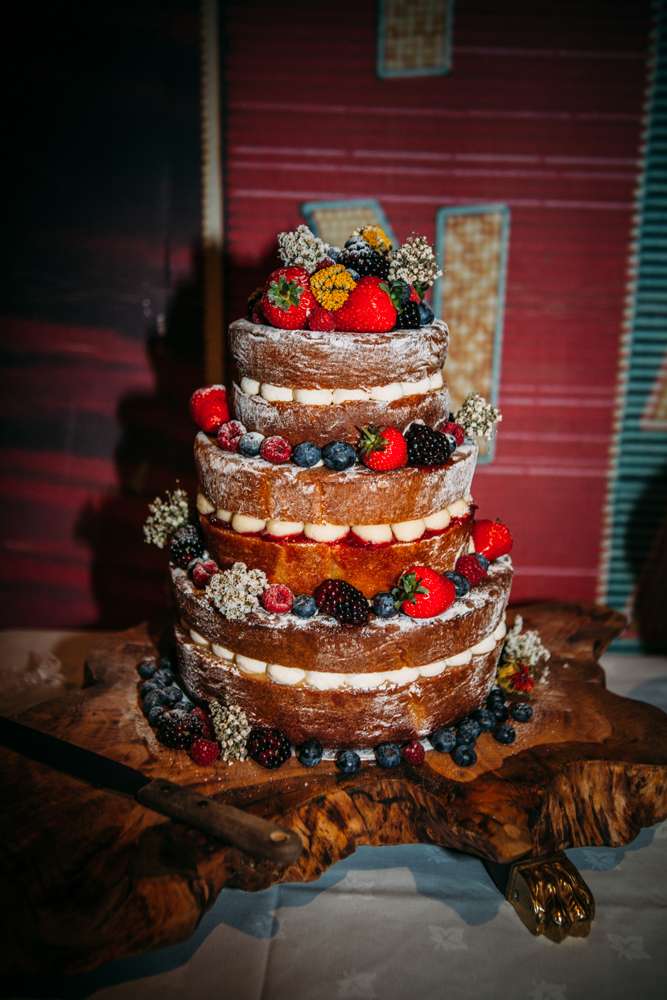 MY HEART.