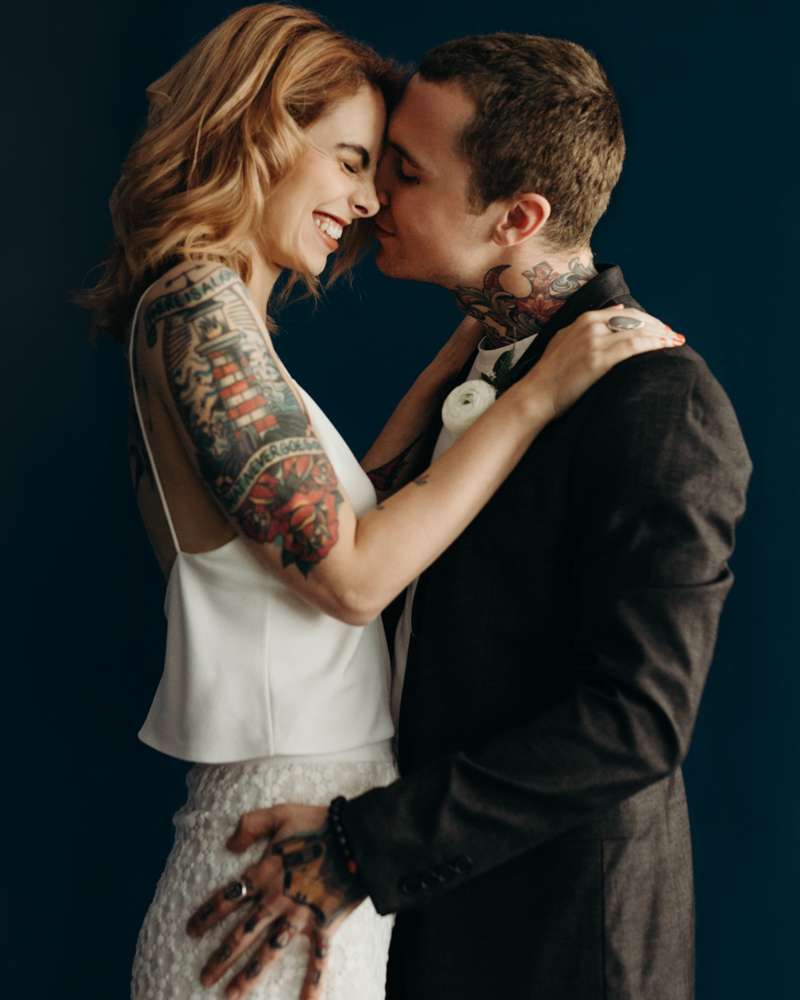 We've got the most delicious wedding inspiration for you today in the form of this super stylish shoot from Stephanie Green Wedding Photography and Blonde Army. It's always a treat to hear the personal stories and inspirations behind people's weddings and this is no different, as it's inspired by a Neil Gaiman poem!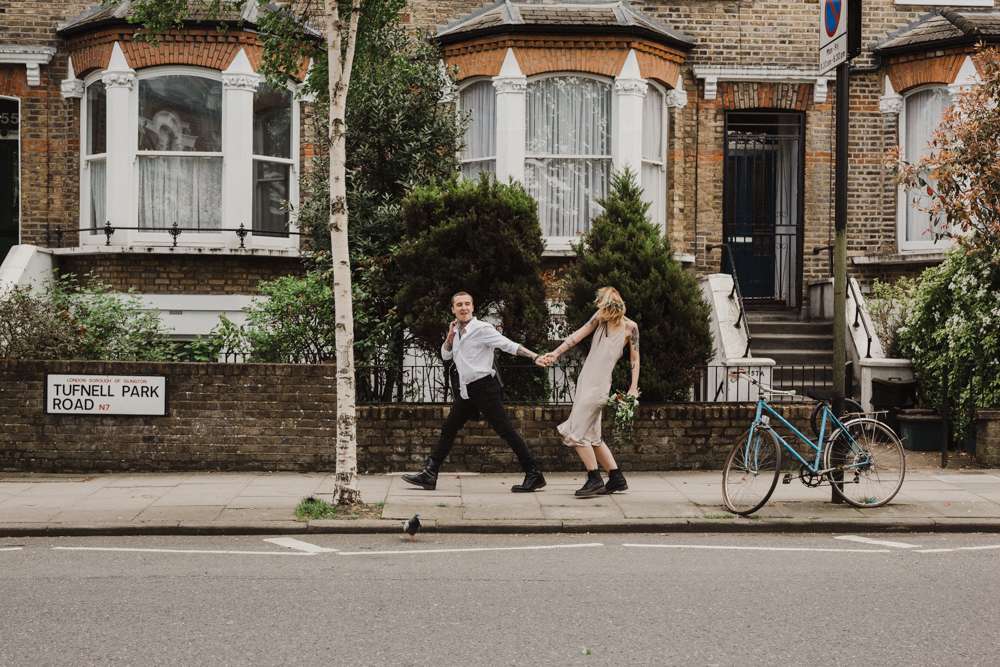 "This shoot was inspired by Neil Gaiman's poem All I Know About Love, which he wrote for his friends at their wedding party and then posted on his blog journal. I'm a full on fangirl for Gaiman," Stephanie explains. "In it he speaks of light and dark, so I used this to build upon, using low light, dark shadows and bright light."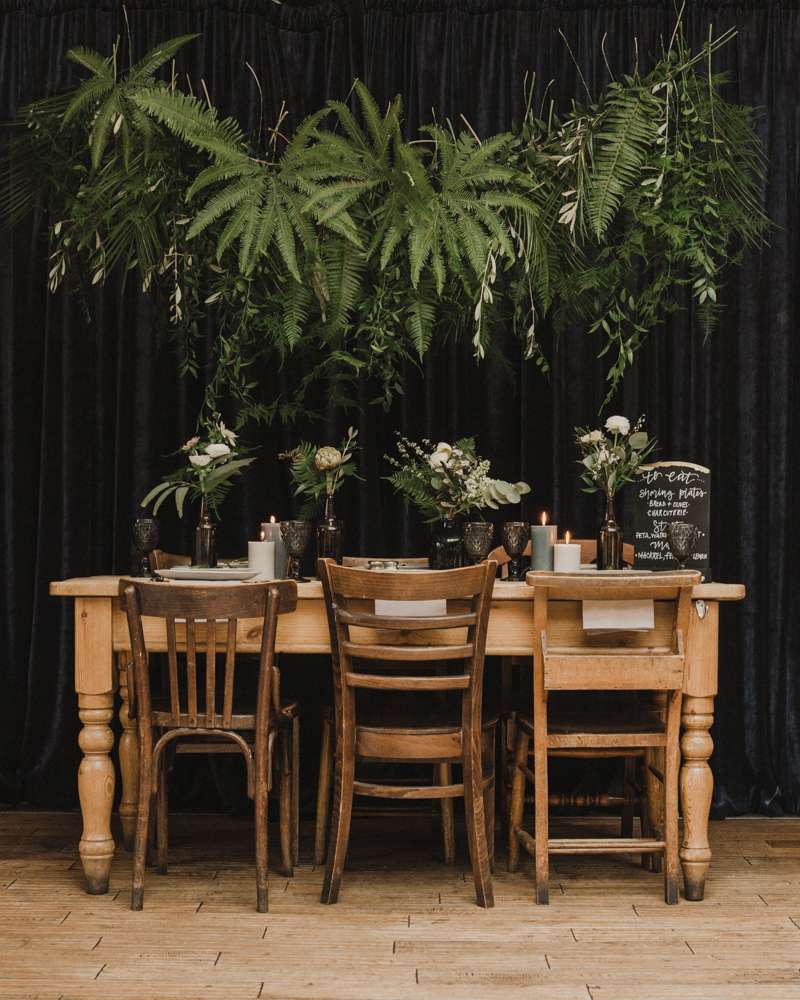 The styling from Blonde Army is a total belter, being elegant without being stuffy and minimalist without being empty, using a colour palette of black, grey and white for the table decor with pops of fine greenery. "There's a lot of bright and colourful shots around, which are beautiful, but as a photographer I have been craving some low light ambience, something a bit moody and timeless," Stephanie continues.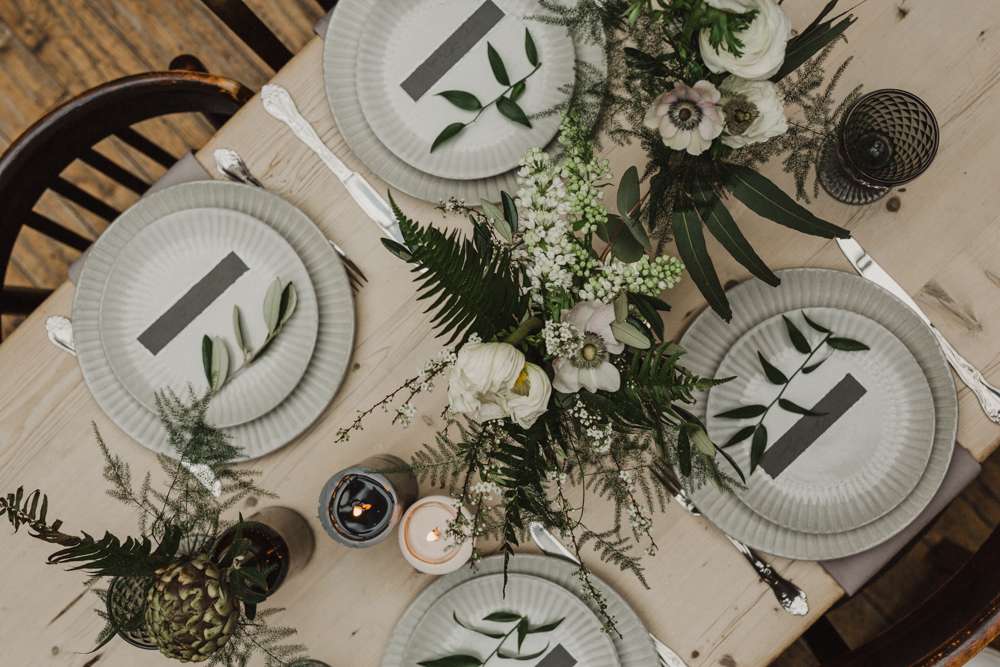 "The styling was made to be for the Carpe Diem couple who don't wish to spend a ton on lots of wedding features they don't maybe need, and it be about celebrating a unity with the closest loved ones, who may pick a modest location, budget styling (but still rocking), and quality over quantity investing in the details that matter to them, not what society tells them they should have at a wedding."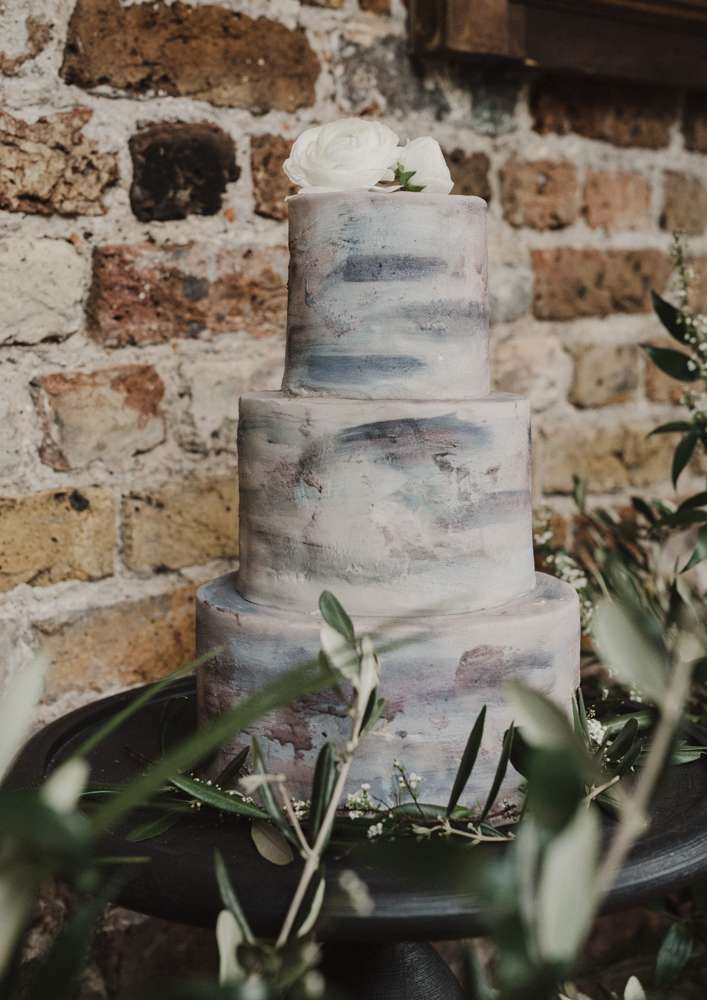 And if the styling wasn't enough, the models are worthy of a fire emoji too – I LOVE the confidence exuding from the portraits. Lucy wore a beautiful floral lace dress from Jan Si Dress and a HELL YEAH veil from Crown and Glory. "I was pretty stoked that Lucy the model ironically had a lighthouse tattoo on her arm, as that is one of the key visuals in the poem: It's not two broken halves becoming one. It's the light from a distant lighthouse bringing you safely home, because home is wherever you are both together."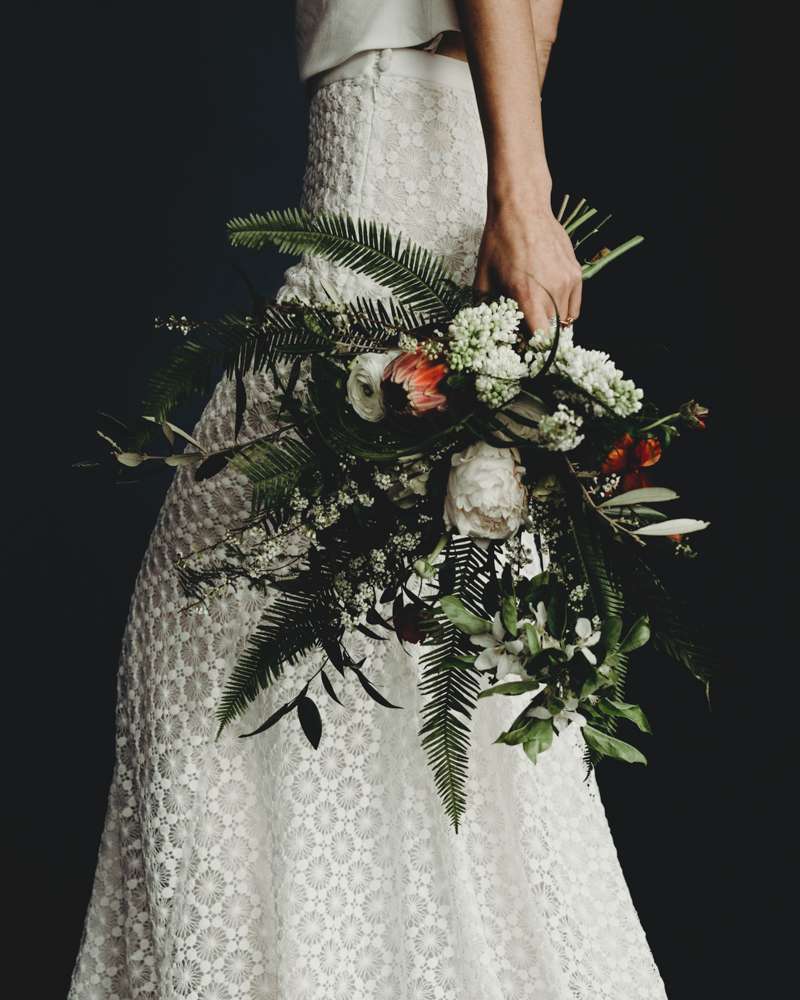 Let It Be Cake provided a gorgeous muted watercolour cake, whilst The Golden Letter created the most delicious handwritten stationery with rustic frayed edges. Sula Flowers arranged a stunning bouquet filled with fluffy, soft whites and bold tropical greenery as well as the hanging greenery installation over the wooden table at The Tufnell Park Tavern, for ultimate laid back city wedding vibes.