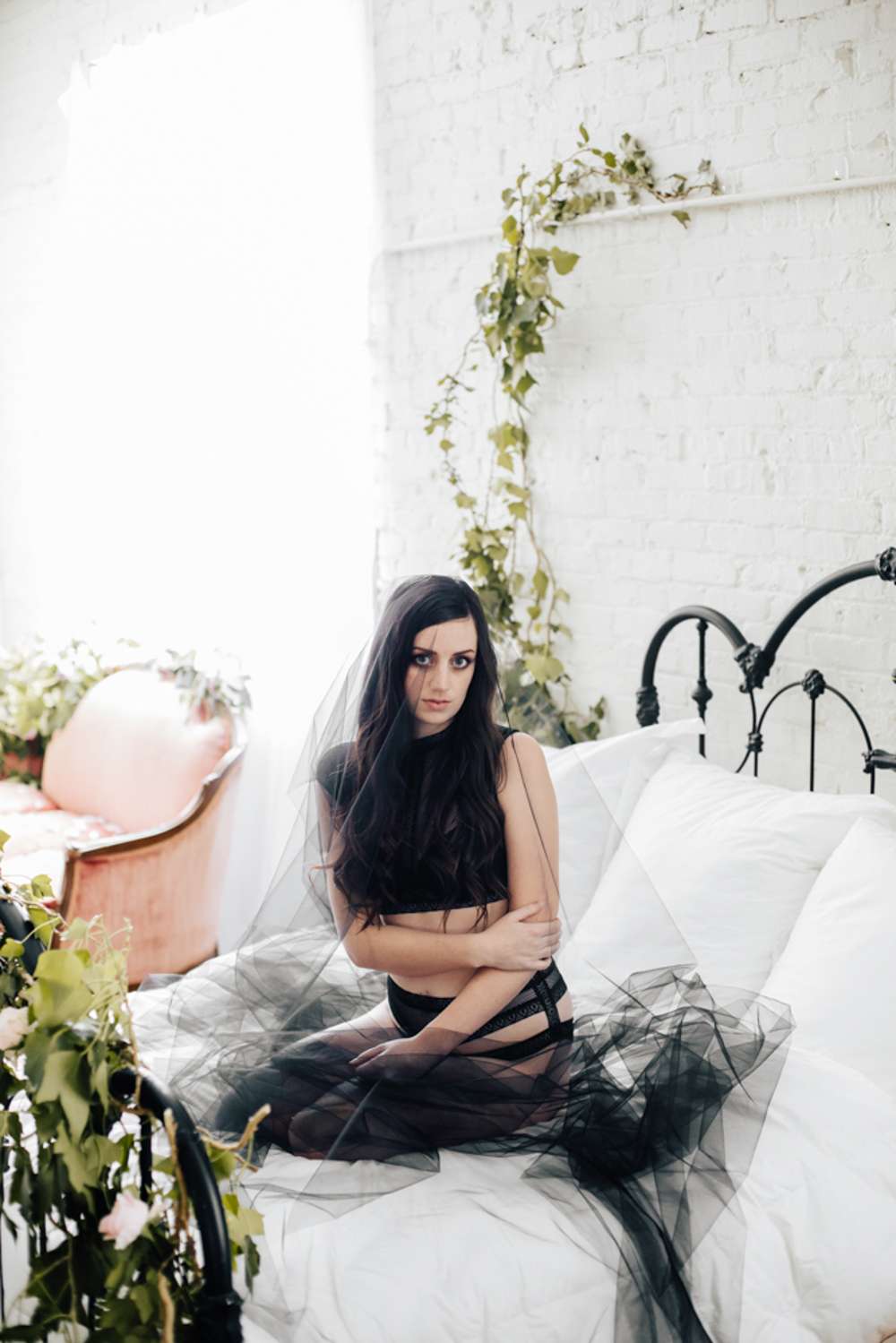 When we hear the phrase 'boudoir shoot', there have been enough bad ones gone before to throw up connotations in the mind of something tacky, pandering to the male gaze, and overly sexualised for the wrong reasons. Today's editorial couldn't leave this further behind with its strong female subject who isn't looking for anyone's approval or attention, fresh and contemporary greenery, and a bright palette of whites, greens and pinks. And if that entire sassy black underwear range isn't in your online shopping basket by the time you're done here, we need to have words.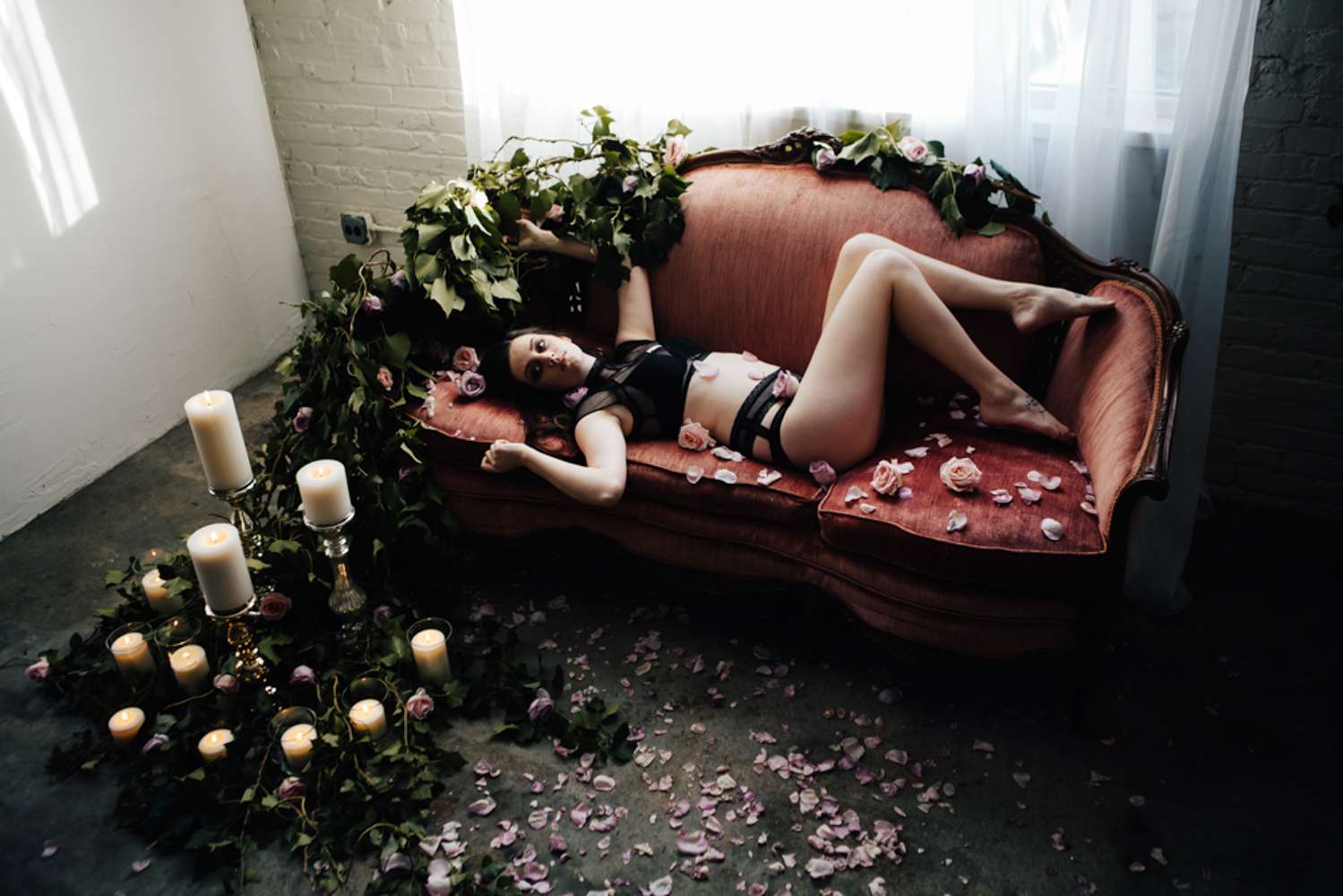 Taking place at The Prettiest Pieces in Greensboro, North Carolina, this shoot aimed to show that bridal boudoir doesn't have to be 'all white and bright', that it can be darker, moodier, and be just as beautiful. It's all about rocking your individual style, no matter what that is, and proving wrong the assumptions that these things must look a certain way or they're not 'bridal'. Which is what we're all about here, as you know!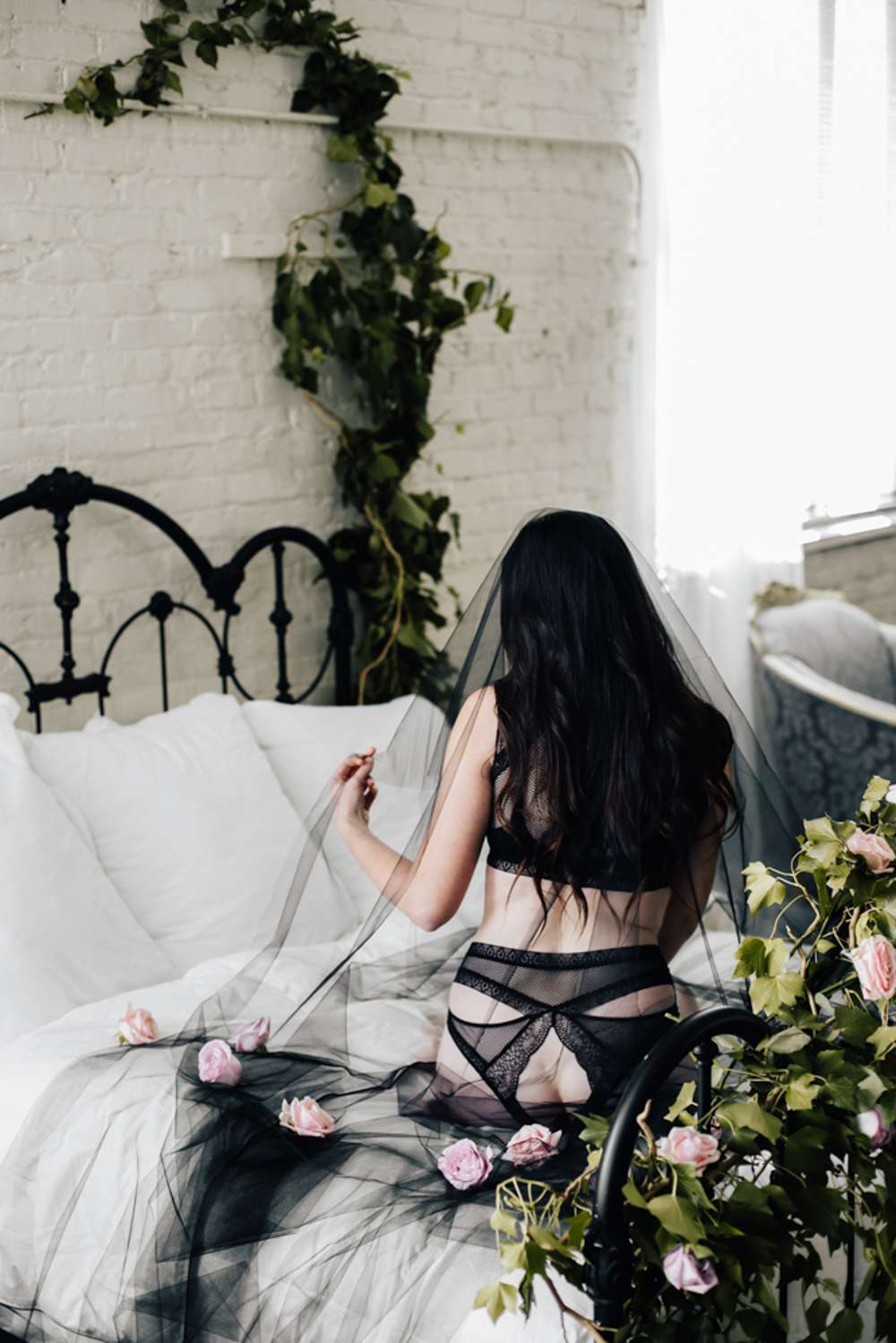 Photographer Amanda Sutton
 said, "We combined Mariah's darker style with some gorgeous greenery, florals and vintage rentals to achieve the look she was going for. This bride didn't let her darker look prevent her from having beautiful, feminine boudoir images. She embraced her style and totally worked it with her black veil and all-black lingerie from Victoria's Secret to create gorgeous images that embodied her true self and personality. It's all about loving your body and embracing who you are!"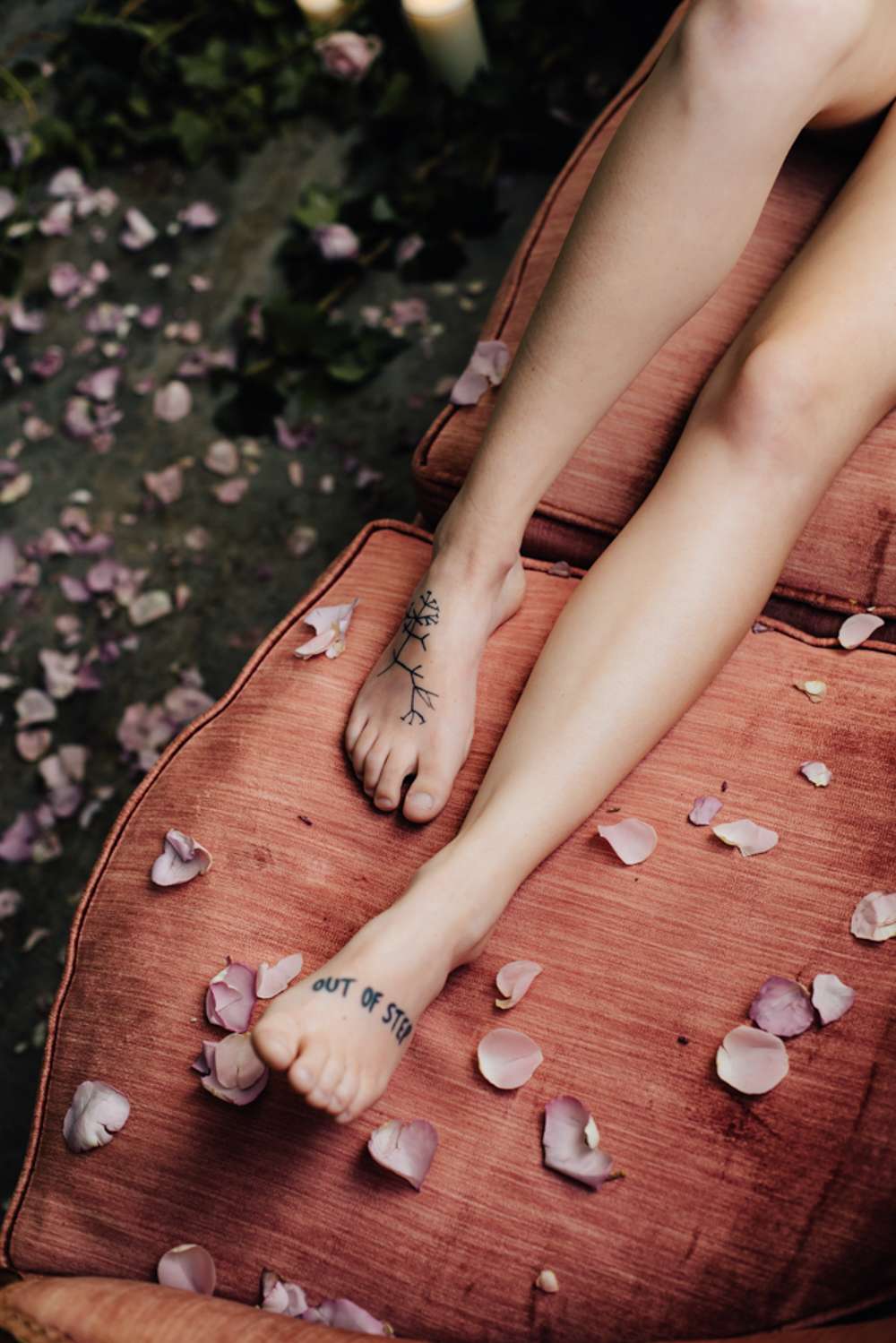 The contrast between the white brick in the studio and the bride's darker look is visually arresting and is complemented prettily by the colours and textures of the props and details. Those amazing floral installations arching around the luxe pink couch and the wrought iron bed is the work of The Bouqs Company, and the combinations of, and relationships between, every single styling detail in the whole shoot just have romance and love written all over them.
We'll never get tired of saying it: rock your own look, do your thing, be who you are. You are as beautiful and as bridal as the next babe and we love you ALL.