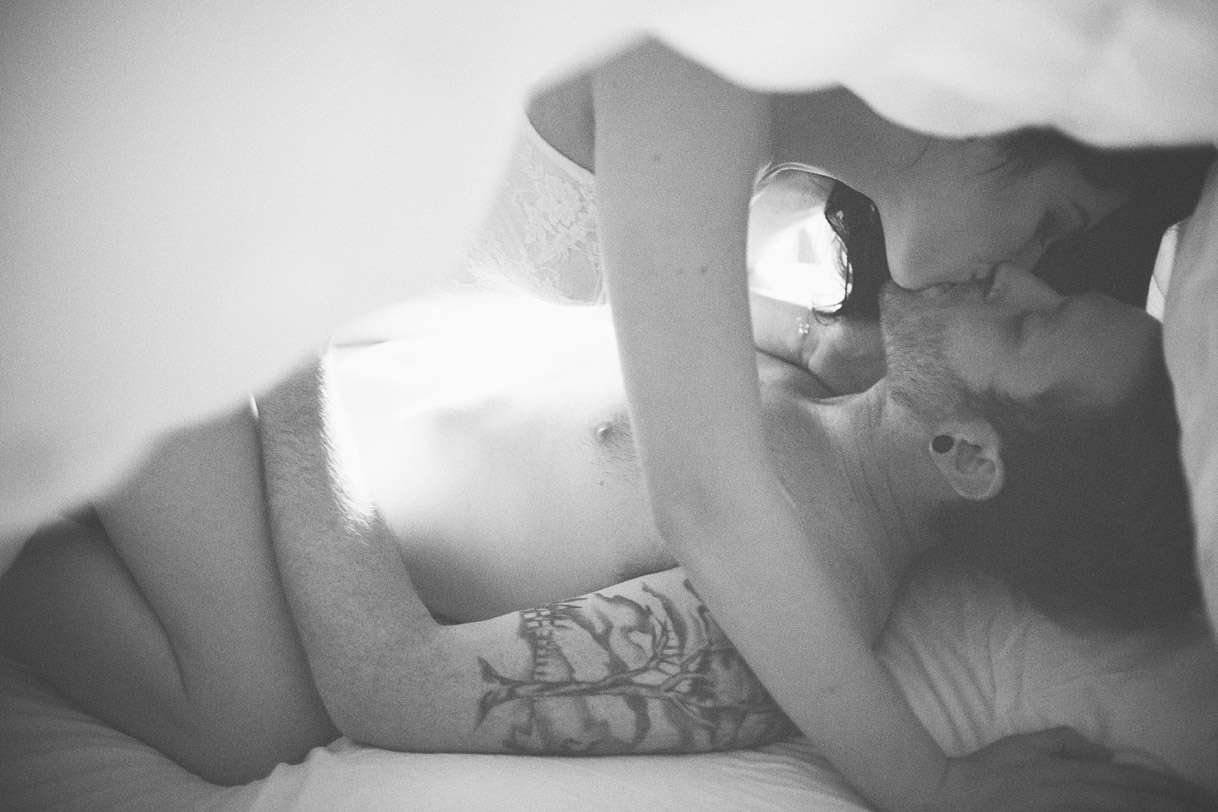 Joelle & Jake's shoot was described to me as "intimate, organic and unique" by their photographer Anna Jones and I really couldn't say it any better. Somewhere between a boudoir, a day in the life and a wedding portrait shoot, these images that took my breath away as soon as I saw them. Perfectly honest and stunningly peaceful. They are just utterly, utterly beautiful and everything a couple shoot should be.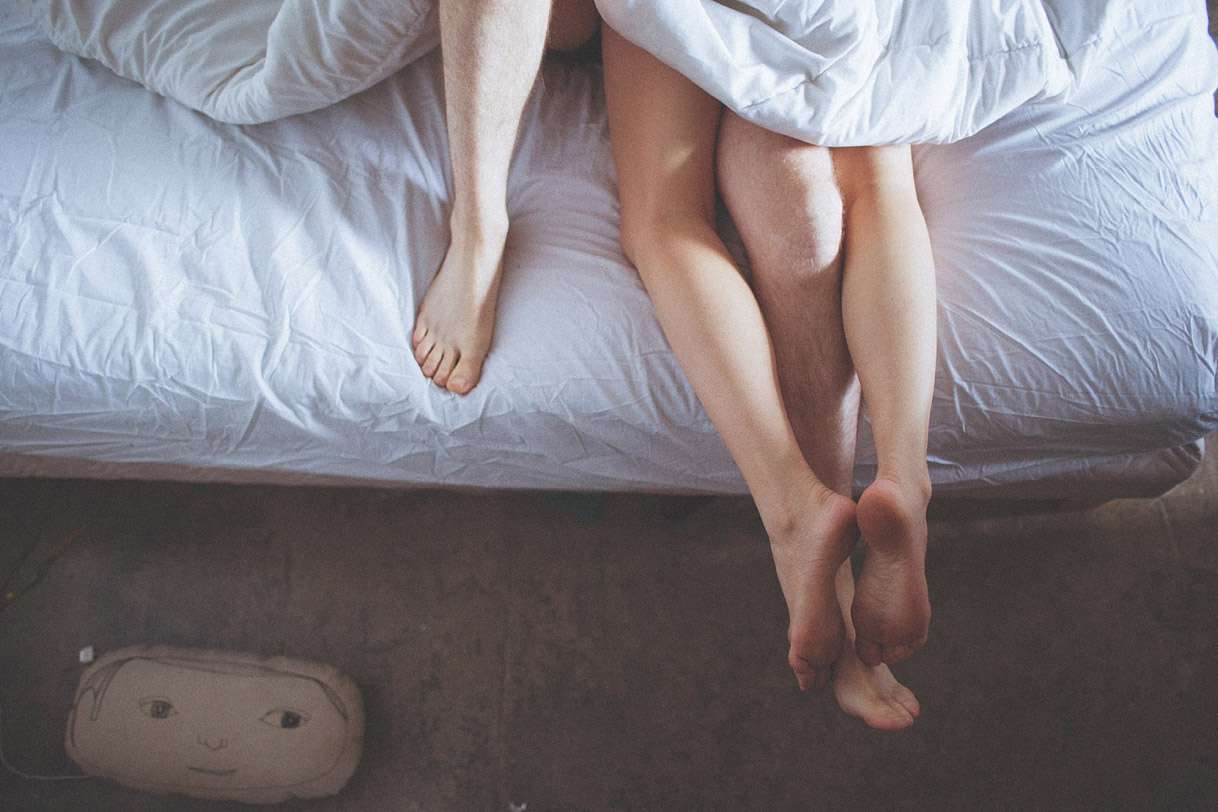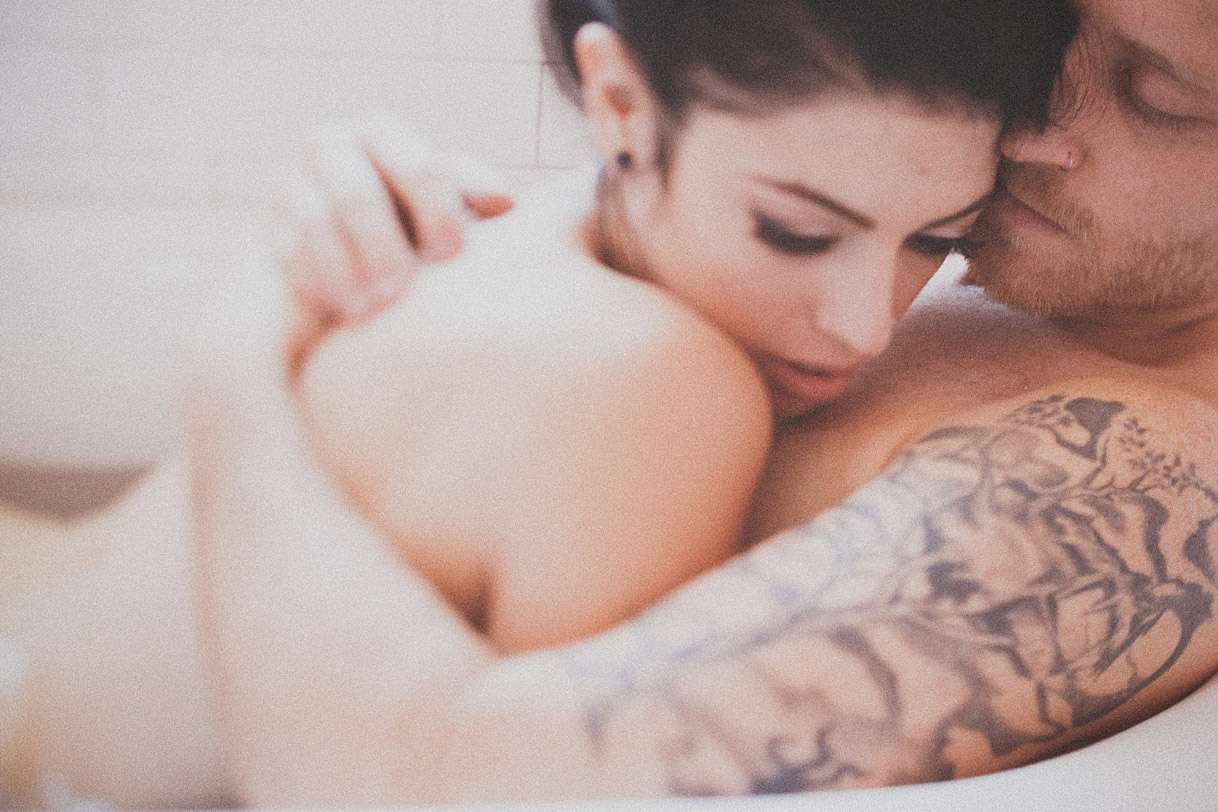 Anna explains, "Joelle contacted me last summer. She was planning a vow renewal ceremony with her husband Jake to celebrate their first year of marriage together. She wanted me to do a shoot for them that would be intimate, organic, and unique. Sometime that would capture them as they really were from sunrise to sunset that day. And that's what we did."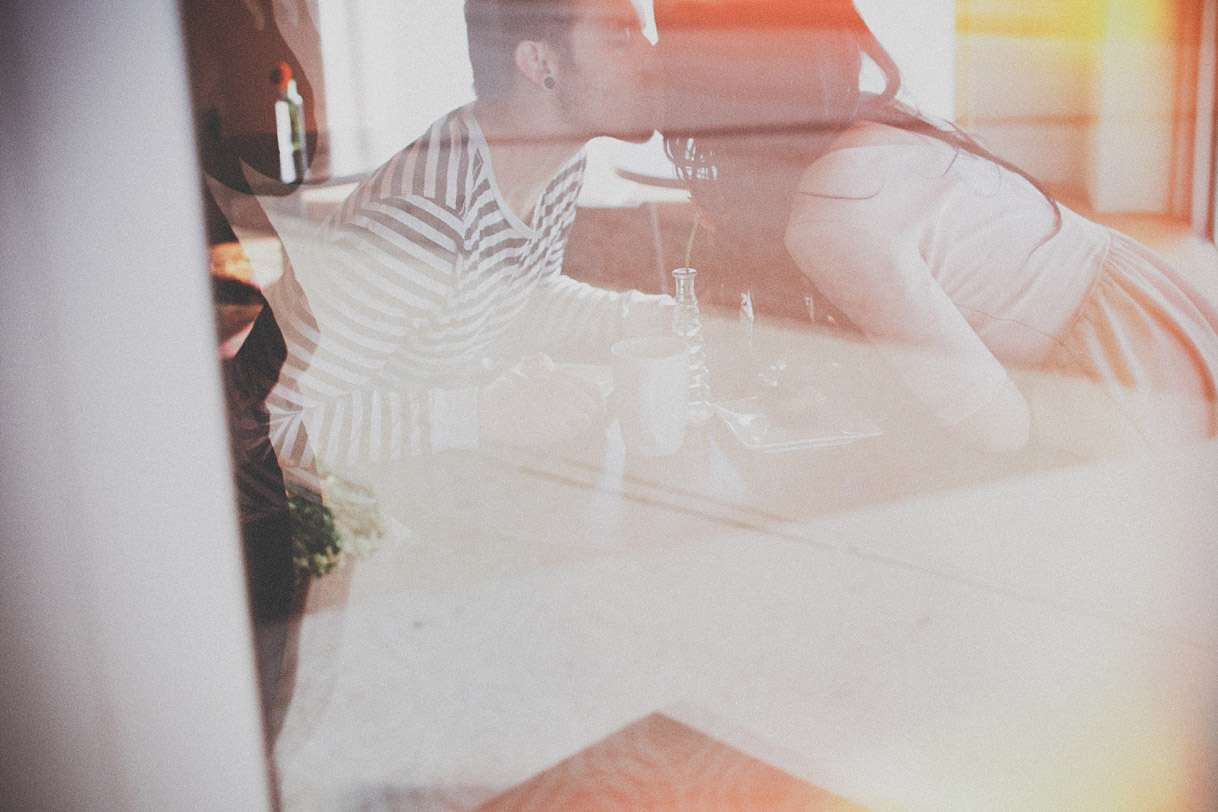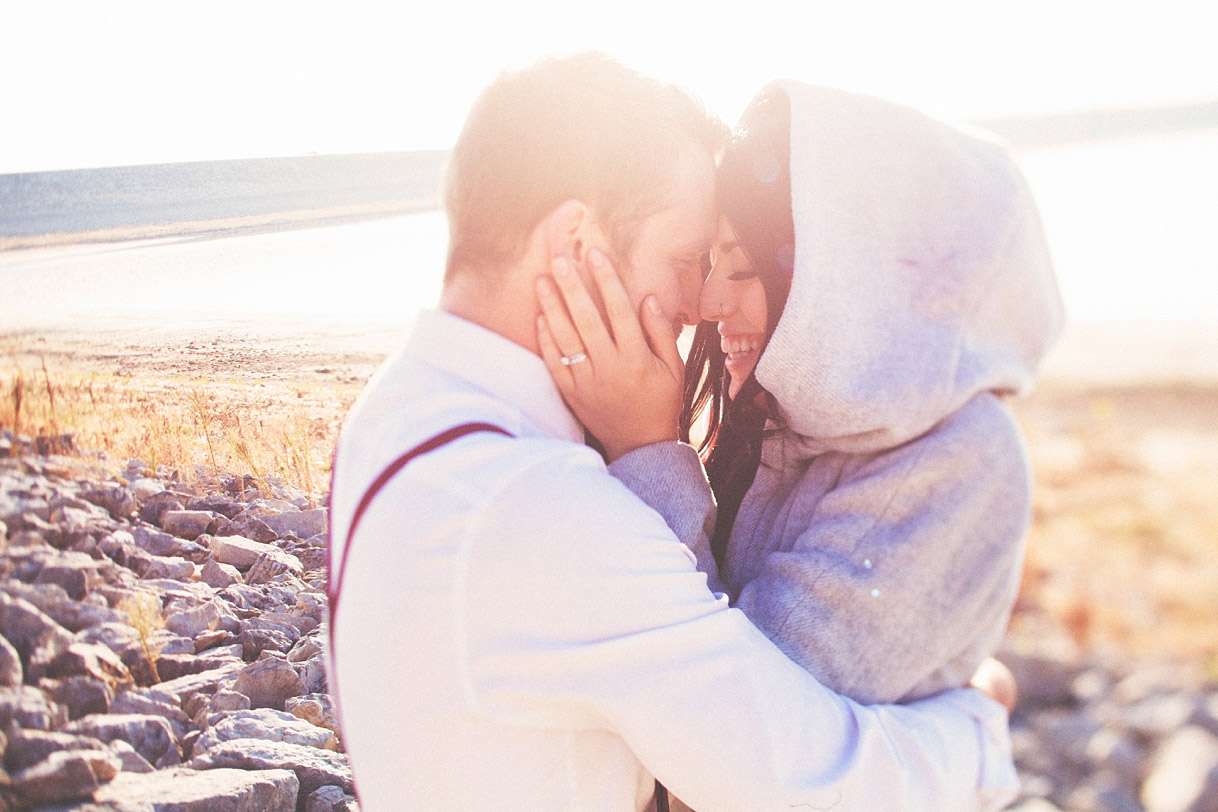 "I loved everything about it – them waking up, getting ready, grabbing some lunch, heading to vow renewal location, and then back to their rooftop for hot chocolate and moonrise. We even took some shots of them in their Halloween costumes as the shoot fell on that Saturday. I was thrilled that Joelle & Jake trusted me to capture these moments and even more thrilled with the end result. The photographs only reiterate my belief that people and emotions are the most important thing involved in telling a good & genuine story.  Moments in life are fleeting, and I am in love with the story we told of this day."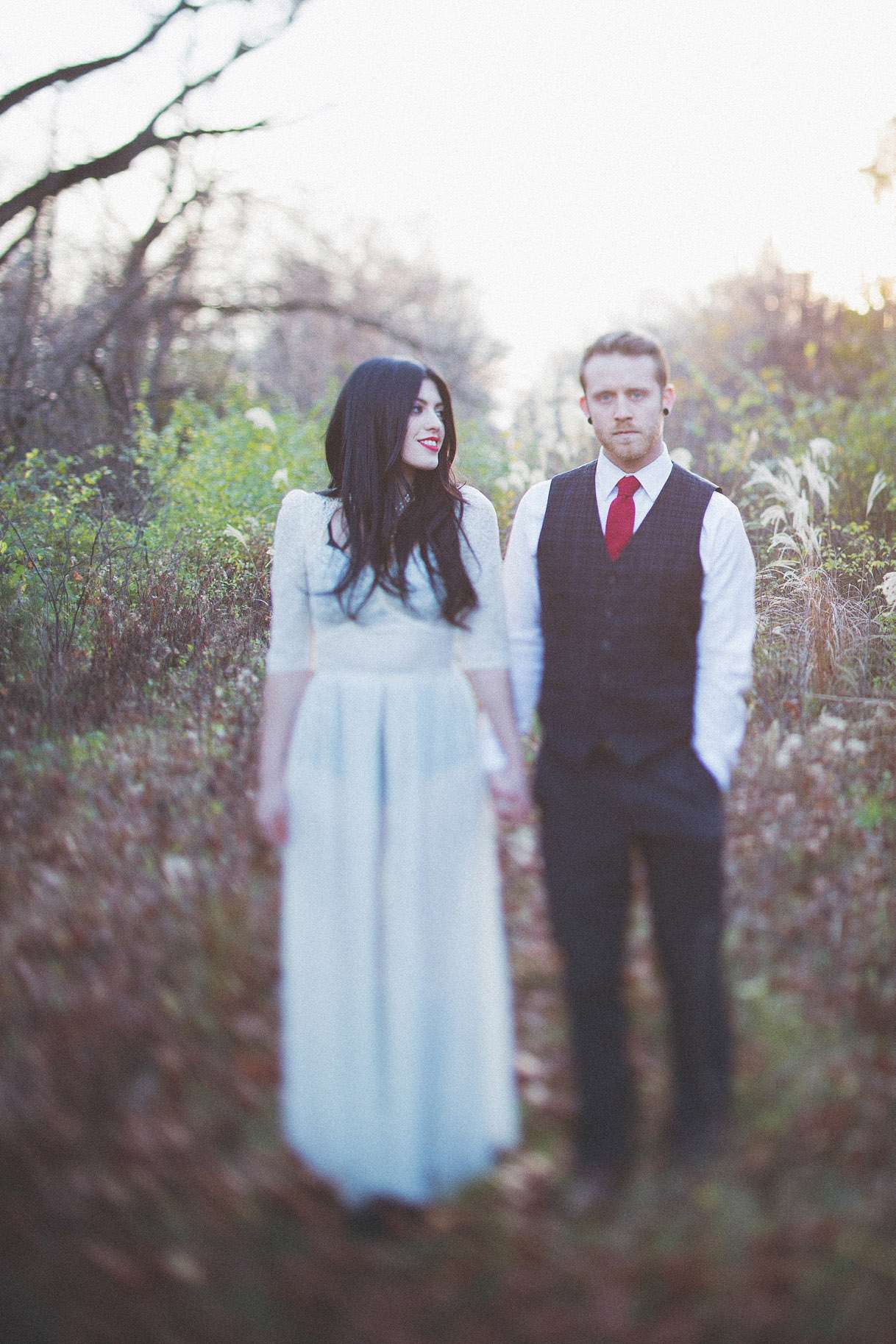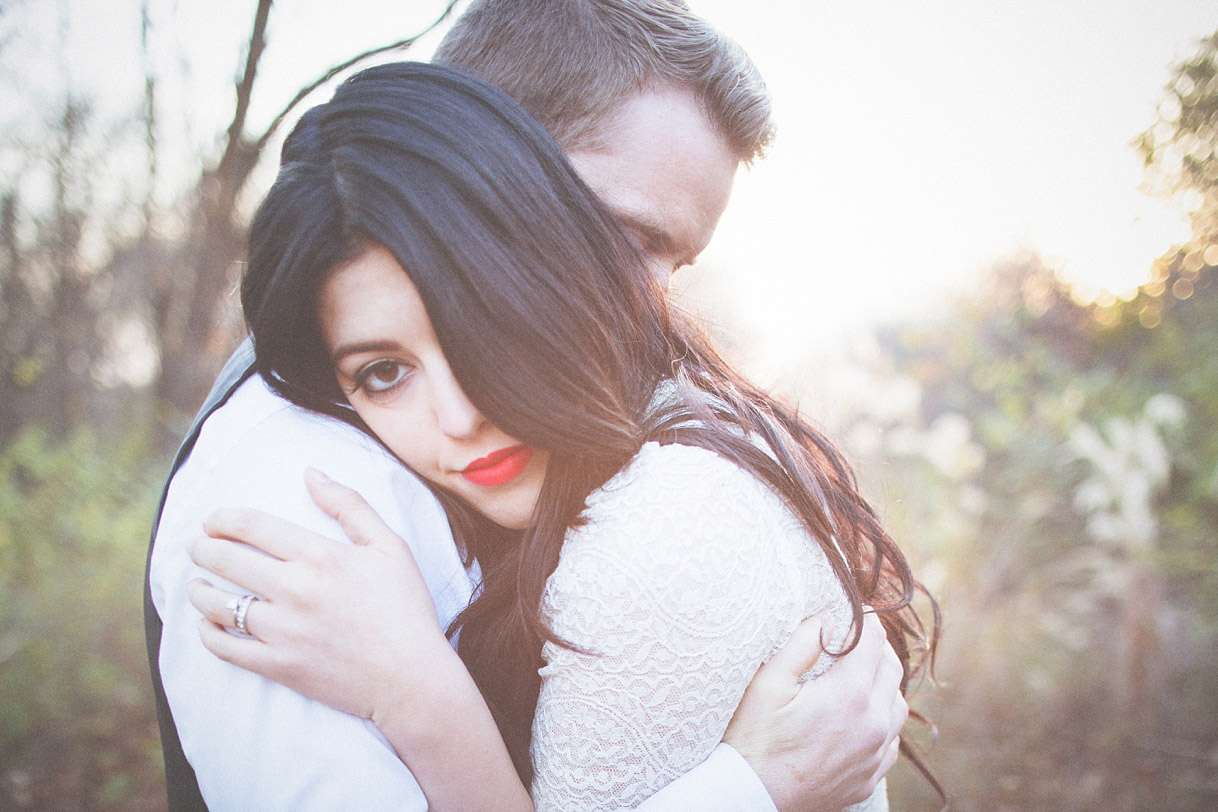 Speechless. I just adore these. It's something I'd love to do with Gareth one day. How about you?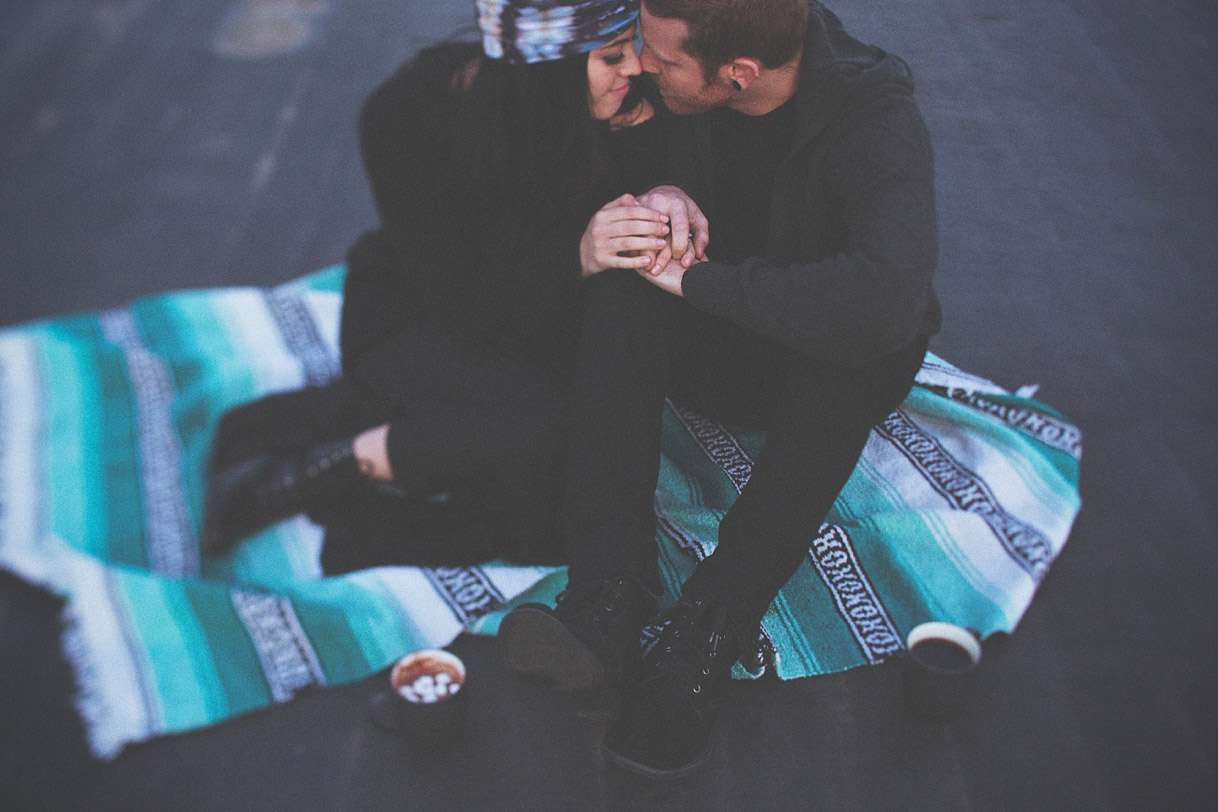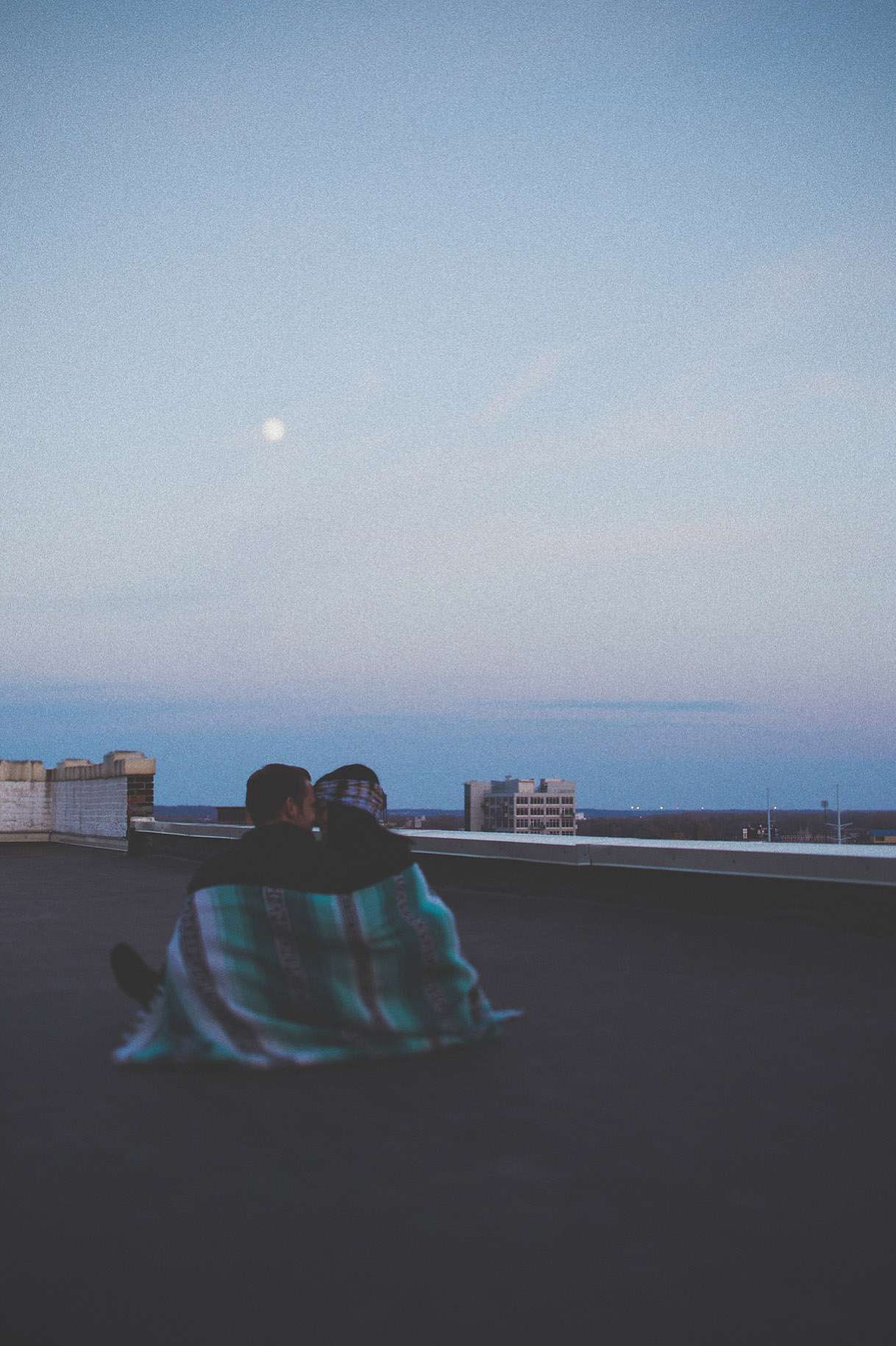 Thank you to Joelle, Jake & Anna for sharing these with us today.