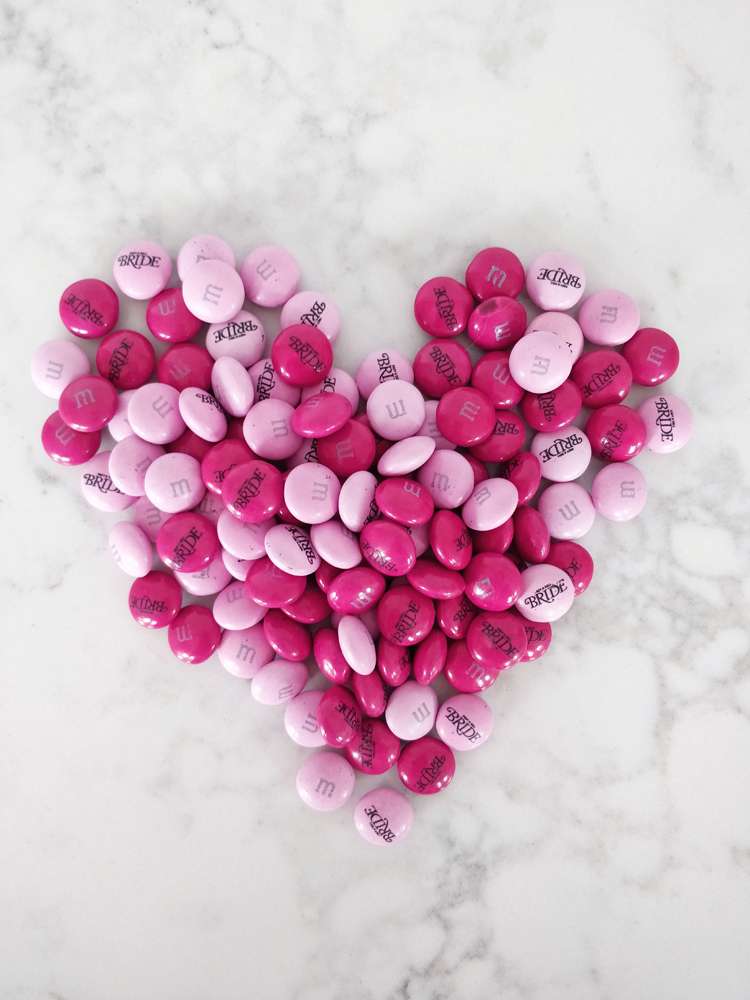 Wedding favours get a bad rap but they are a great way to personalise your wedding tables. My M&M's® offer an amazing personalisation service, where you can choose the colours of the chocolates to match your theme and then add a logo, phrase or even a photo to the top of them! I obviously had to try it out and I think our logo looks so cute on the pink M&Ms. Even Gareth was like "Oooh these have our logo on them!" when he saw them. Crowd pleaser all round.
However M&Ms don't have to just be for wedding favours and so I wanted to share some alternative ideas for how you can use them in your wedding in a more creative way.
Decorate your wedding cake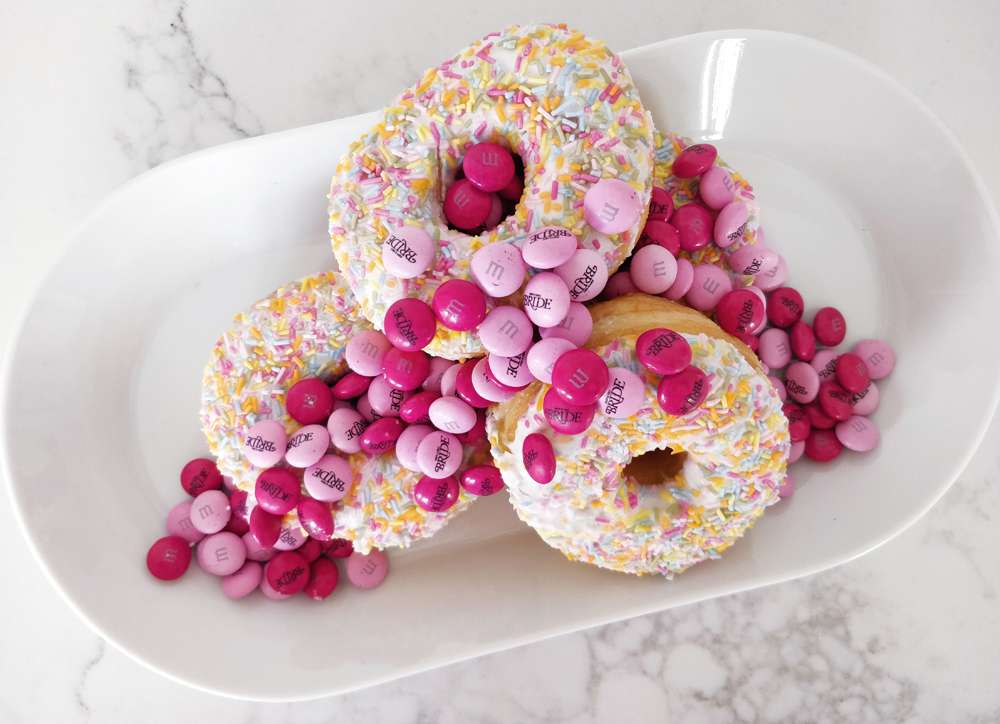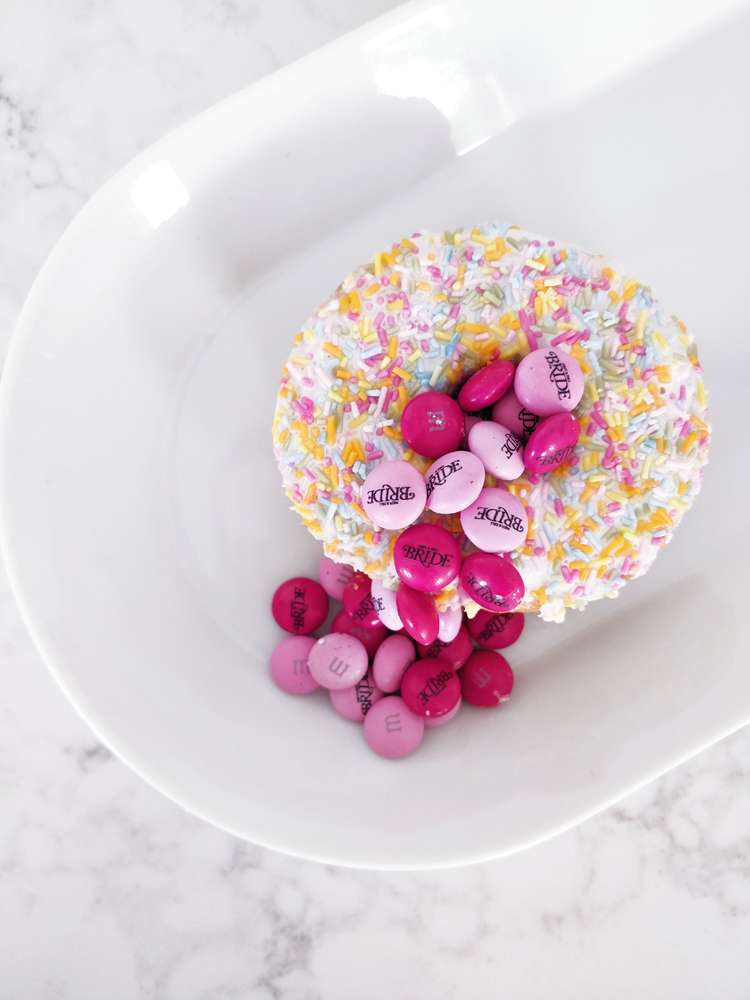 Or in my case… wedding donuts! Use your personalised My M&M's® decorate cupcakes, pies even your entire wedding cake. There are some truly spectacular ideas for this on Pinterest! I'm obsessed with this rainbow cake (of course). I've also seen some people fill their cakes with them (post-baking!) so that when they're cut into they spill out. How cool!?
Add some colour to your floral centrepieces!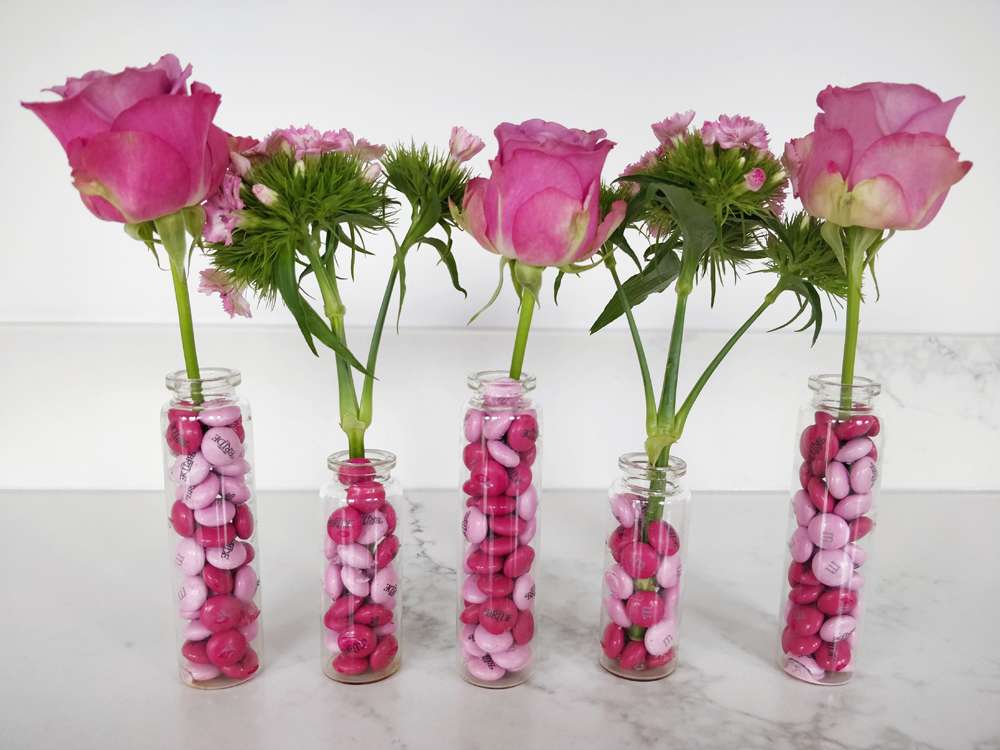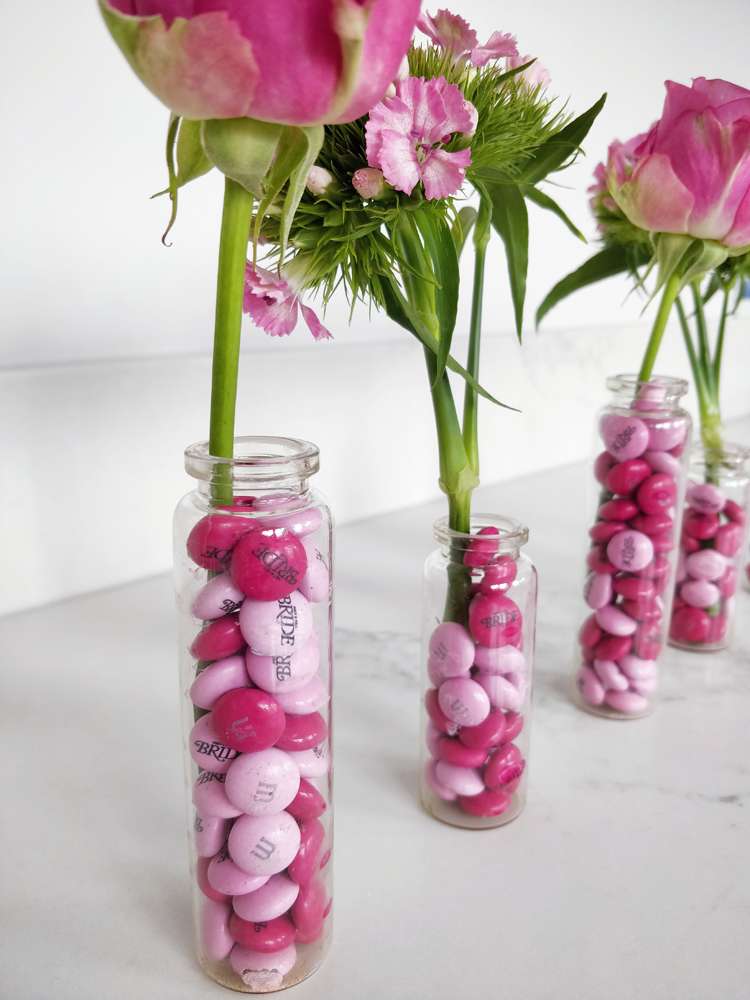 Your M&Ms don't have to be used as edible gifts either. How about incorporating them into your centrepieces? This was so easy to do and I think it looks really, really pretty! It would work with both a big vase in the centre of the tables, or small ones in a row, like I've done.
Double up your place settings
Obviously you can bag your M&Ms up to give as a simple favour to your guests, but how about doubling them up as your place settings instead? The options are endless! I'm pretty much obsessed with tiny succulents and cactus's and the combo of a planter with the M&Ms is so adorable! Tying the colours and place setting idea into your theme is a good way to make it work with the rest of your decor. Opt for faux plants if you want your guests to be able to eat them too!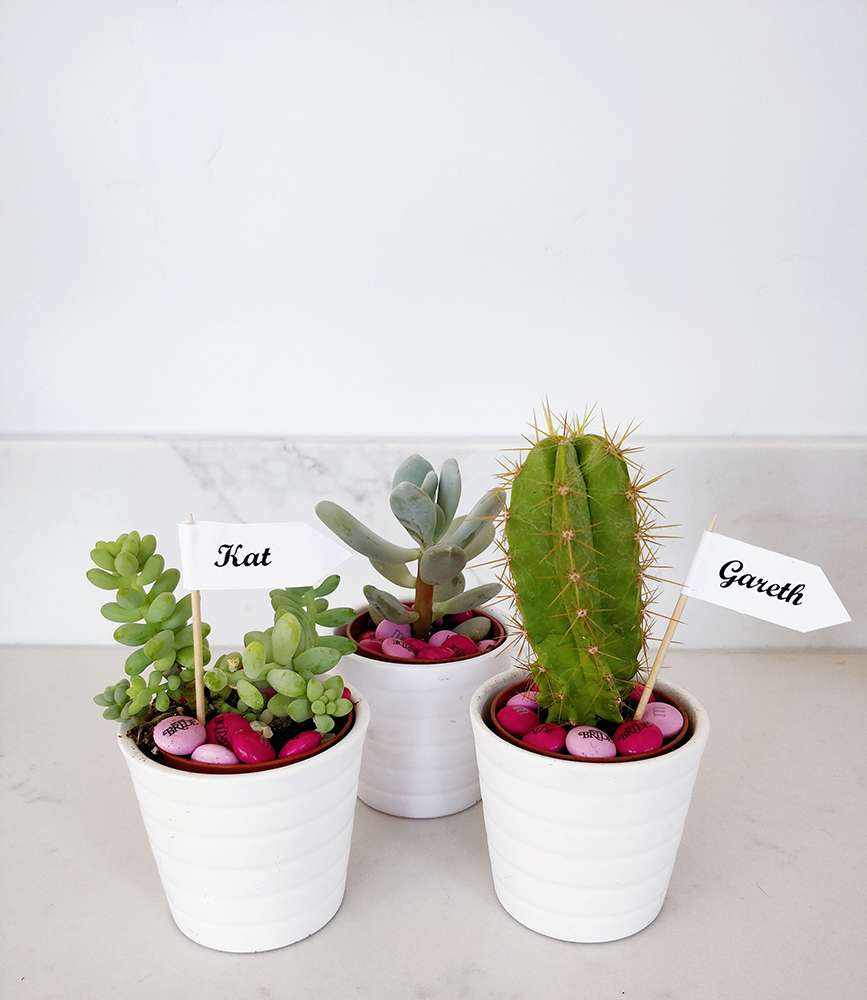 Get 15% off your next order!
My M&M's® are offering all Rock n Roll Bride readers 15% off their next order with them, Simply use the code ROCKBRIDE15 at the checkout!
So there you have it, three simple and unique ways to personalise your wedding with M&Ms. Have you thought about how you're going to stamp your personality onto your wedding decor yet?