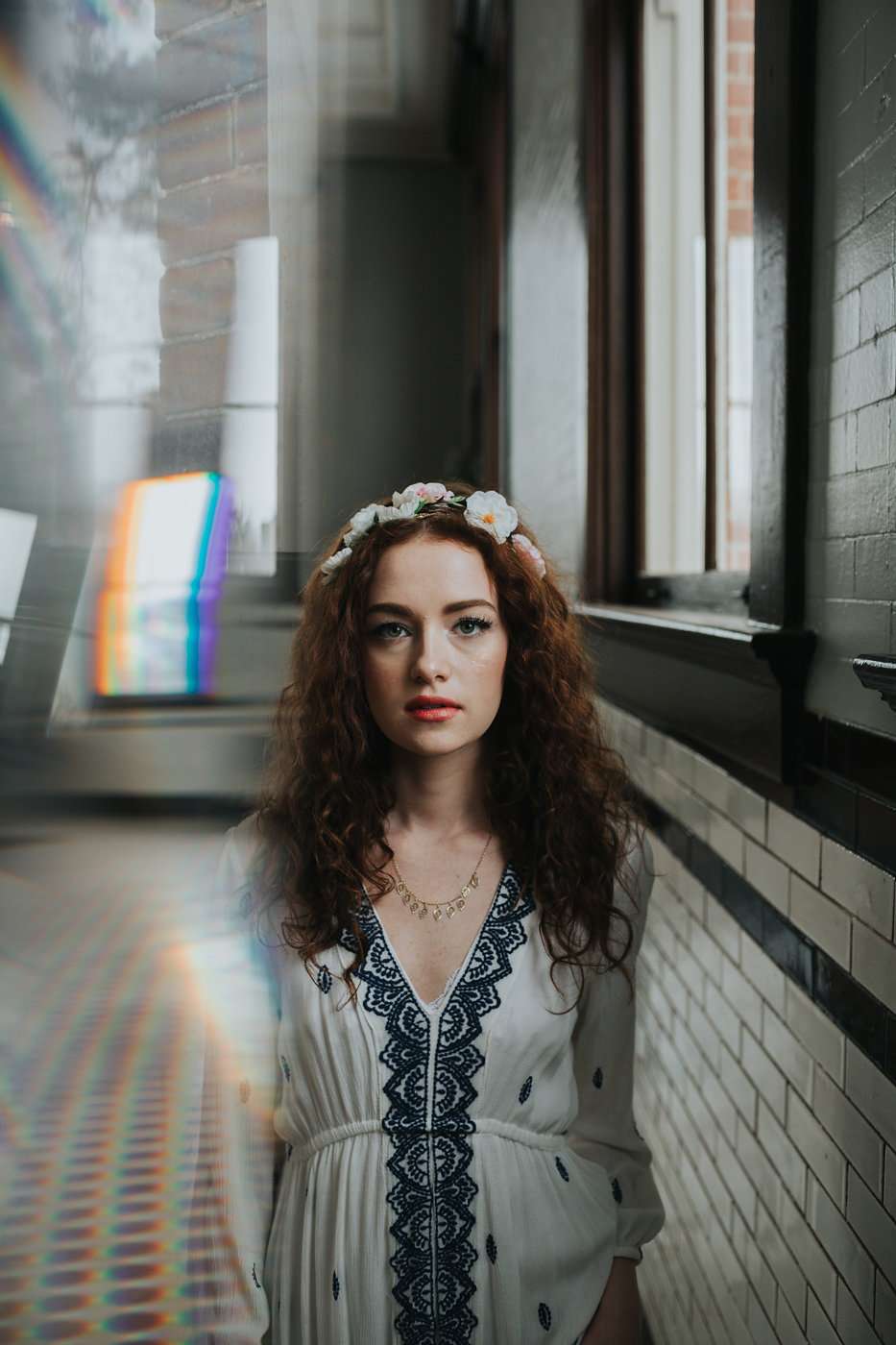 Sometimes, when you want to turn the traditional wedding world on its head, you literally have to go to the Upside Down. Which is exactly what this team of suppliers did for their Stranger Things styled inspiration shoot. If you're a fan of the Netflix hit TV show, you'll know it's ripe with quotes, in-jokes, favourite characters, and that sweet beloved 1980s nostalgia, to bring to your wedding styling. The way these particular suppliers achieved this is bitchin'.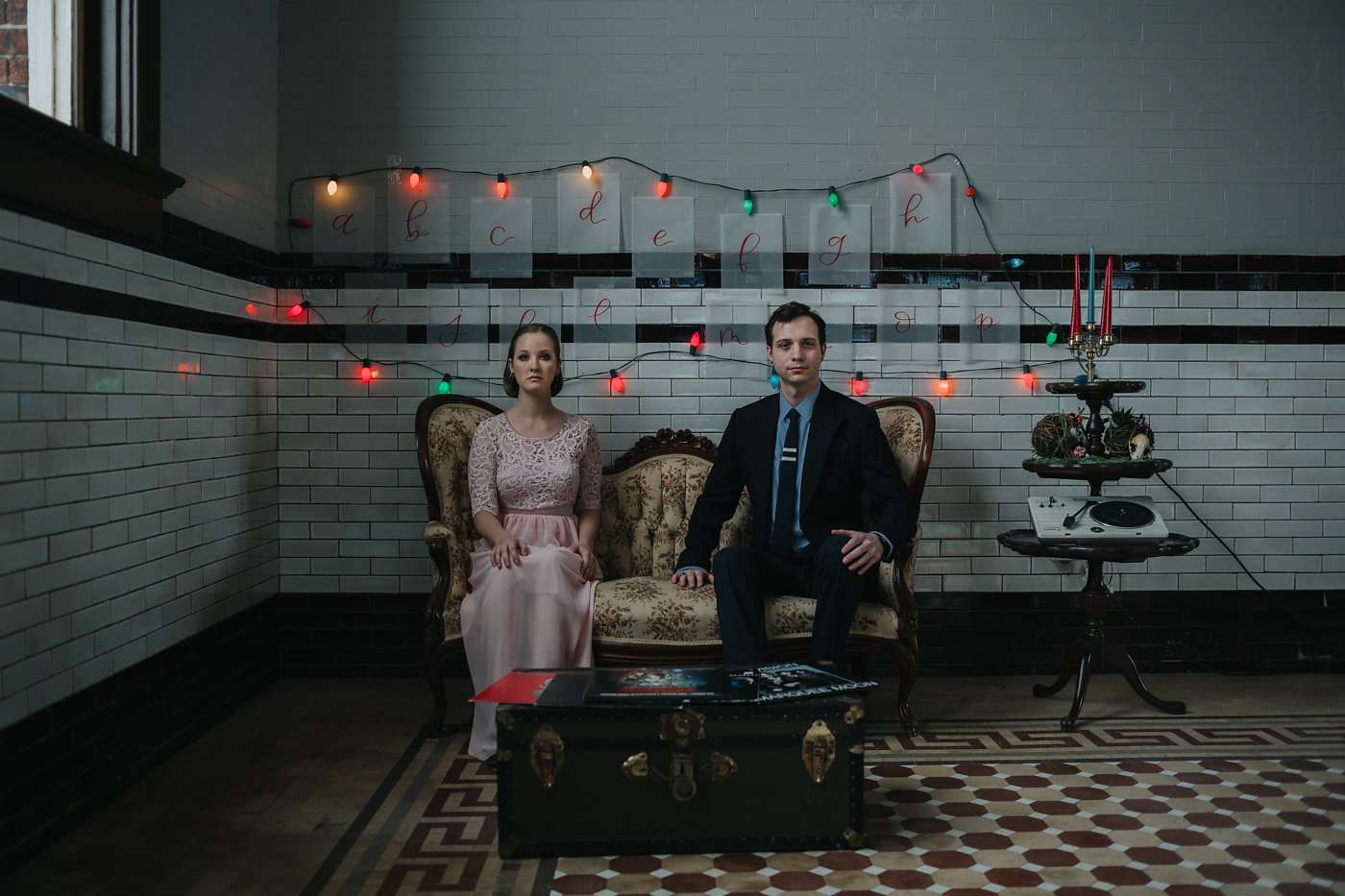 Photographer Olivia Nawrot of Copper + Sage Collective, who you can see created pure magic with some prism effects, totally making it look like the Upside Down is breaking through into this world, said, "My inspiration for the shoot was to stay true to the themes of the show. In the portraits, I focused on a fine art style with an inter-dimensional vibe. I had lots of fun creating Upside Down artistic silhouettes, dreamy 'portal' type shots near windows, and showing the characters' personalities."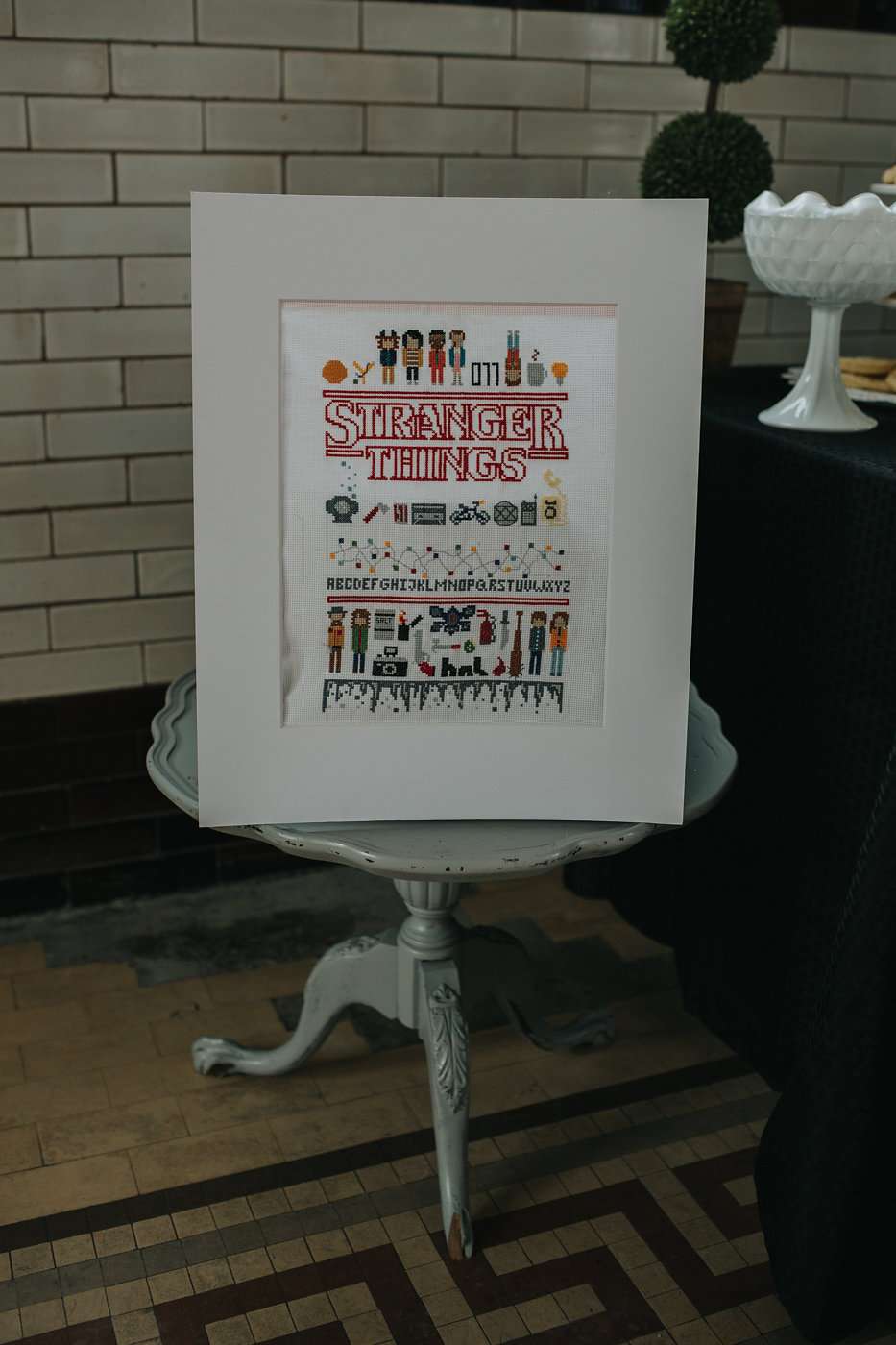 Olivia also did the flowers, arranging large blooms from a largely dark colour palette with pops of colour, as well as different natural textures created by seed pods, eucalyptus, and large garden roses. The yellow seed pods really make me think of Joy's Christmas lights, which is really clever, while the different textures echo the conflict between our world and the Upside Down. The arrangement sprawls across the reception head table, surrounded by Dungeons and Dragons dice, the game the main characters love, as well as vintage candle sticks.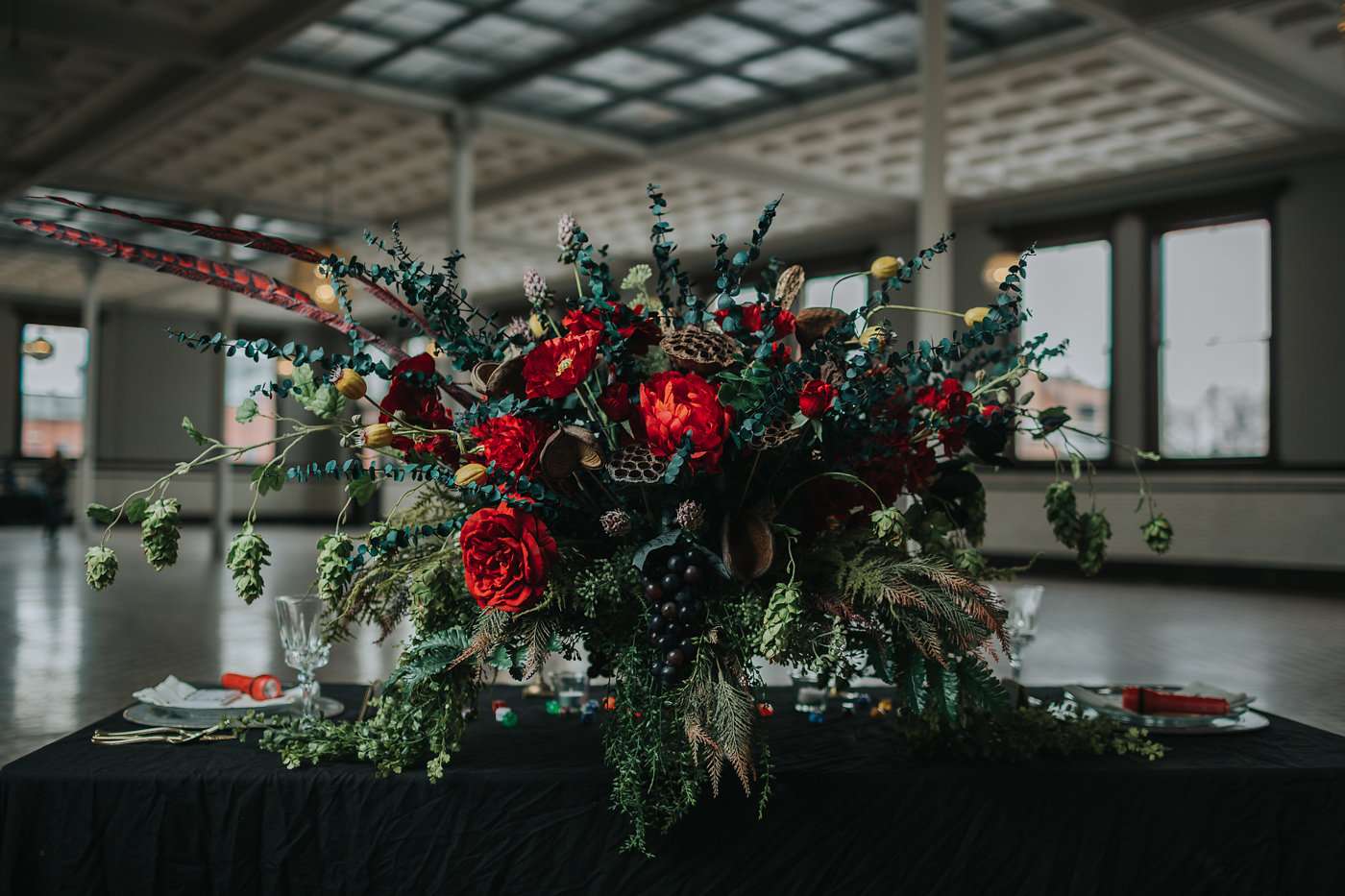 Olivia continued, "The show's dark, nerdy, and moody 80s theme offered a perfect backdrop for a unique styled wedding shoot. Our venue 1899 provides a connection to the show's second season, as it's located on an antiquated healthcare institution from the 1890s. The owners renovated it into a gorgeous space for weddings, events, and more. Huge cathedral ceilings and massive windows offer enormous amounts of natural light, and provide many opportunities for dramatic silhouettes."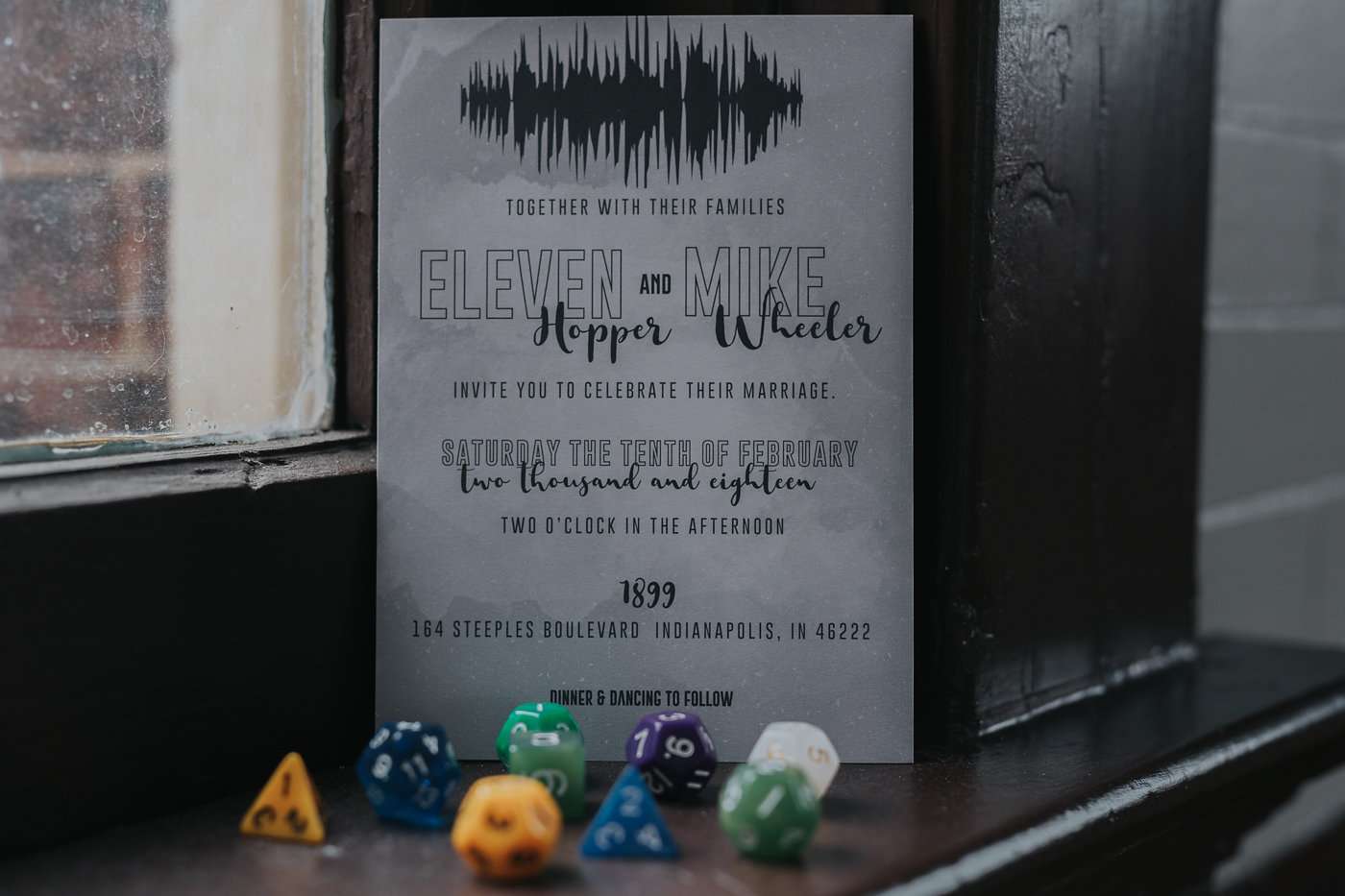 The décor, by Cheyenne Fox of Nerdy Fox Rentals & Design, includes many 1980s touches. Olivia said, "You'll note the records near the couch (Toto, anyone?), and a period bicycle almost identical to the one used on the show. The shoot also features unique touches, such as sound wave art by Ashley Bass of Mint Fish Creative Co. At the ceremony area, there was a piece with the words 'I do' drawn out in sound wave form! And there are vintage patches and period cufflinks from Over the Moon Bridal, strings of Christmas lights, and stationery by Angela Giaco of A Pink Sunset, once again featuring that sound wave art. Many of the items were found in closets and vintage shops, as well as through our vendors, showing that a DIY element is 100% possible with a wedding of this nature."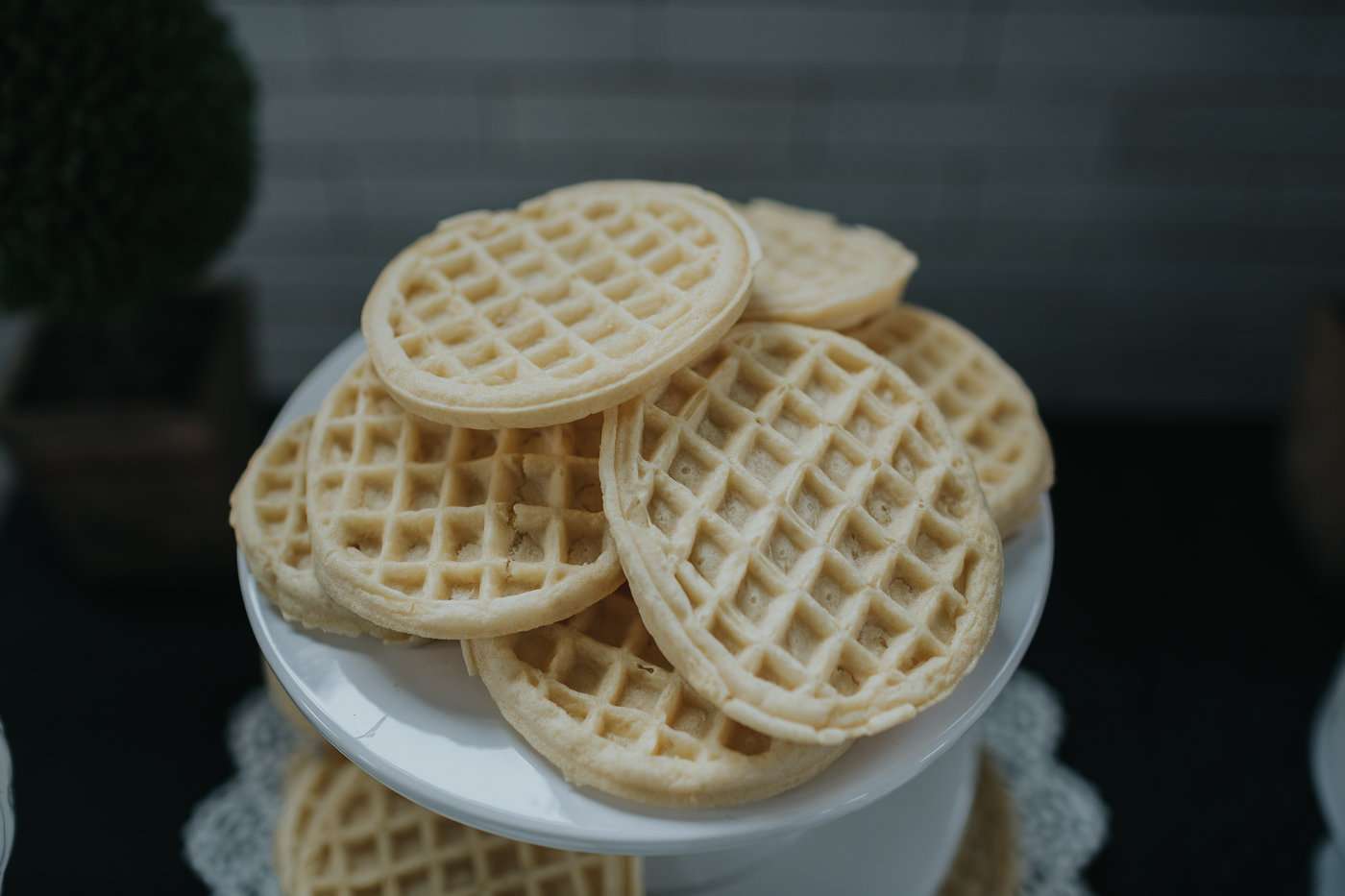 The food on this shoot is a total Stranger Things fest, with little Eggos on the shot glasses and an Eggo waffle bar! As Olivia quite rightly says, "A Stranger Things themed event isn't complete without Eggos!" And the cake by The Dulce Experience features the large gate discovered in season two. When you're styling your wedding for a theme, the food is a really great place to go nuts and hits the note of fun without being cheesy. Although we love a little cheesiness, too!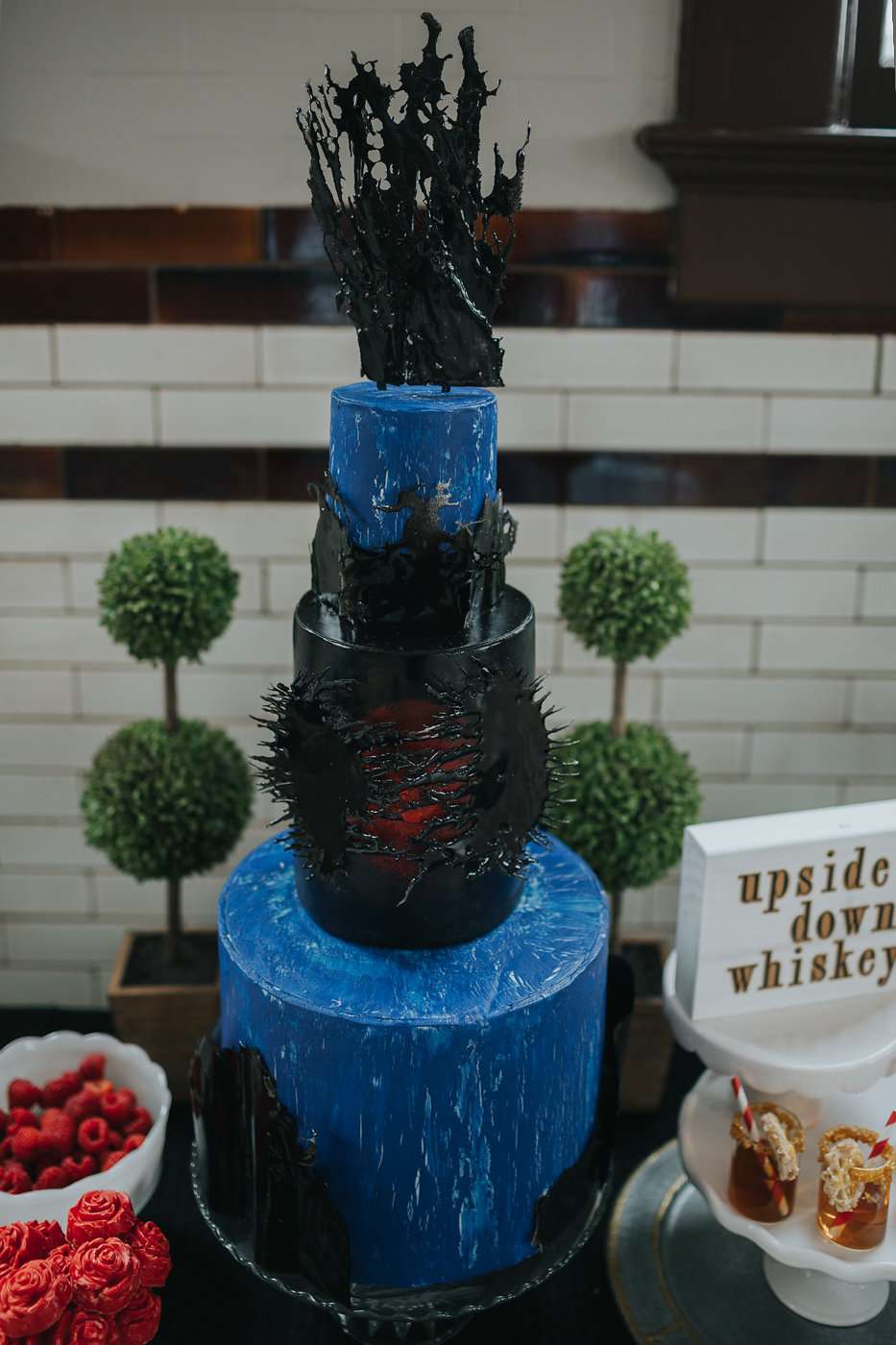 Nail art always impresses me as it looks fiddly as hell, but on this shoot it's really, really cool. Lita Phan of Nail Litty painted the iconic Christmas lights and alphabet, which Joyce Byers had the room to daub across her entire living room wall, onto teeny nails. I love this more than I love Steve Harrington.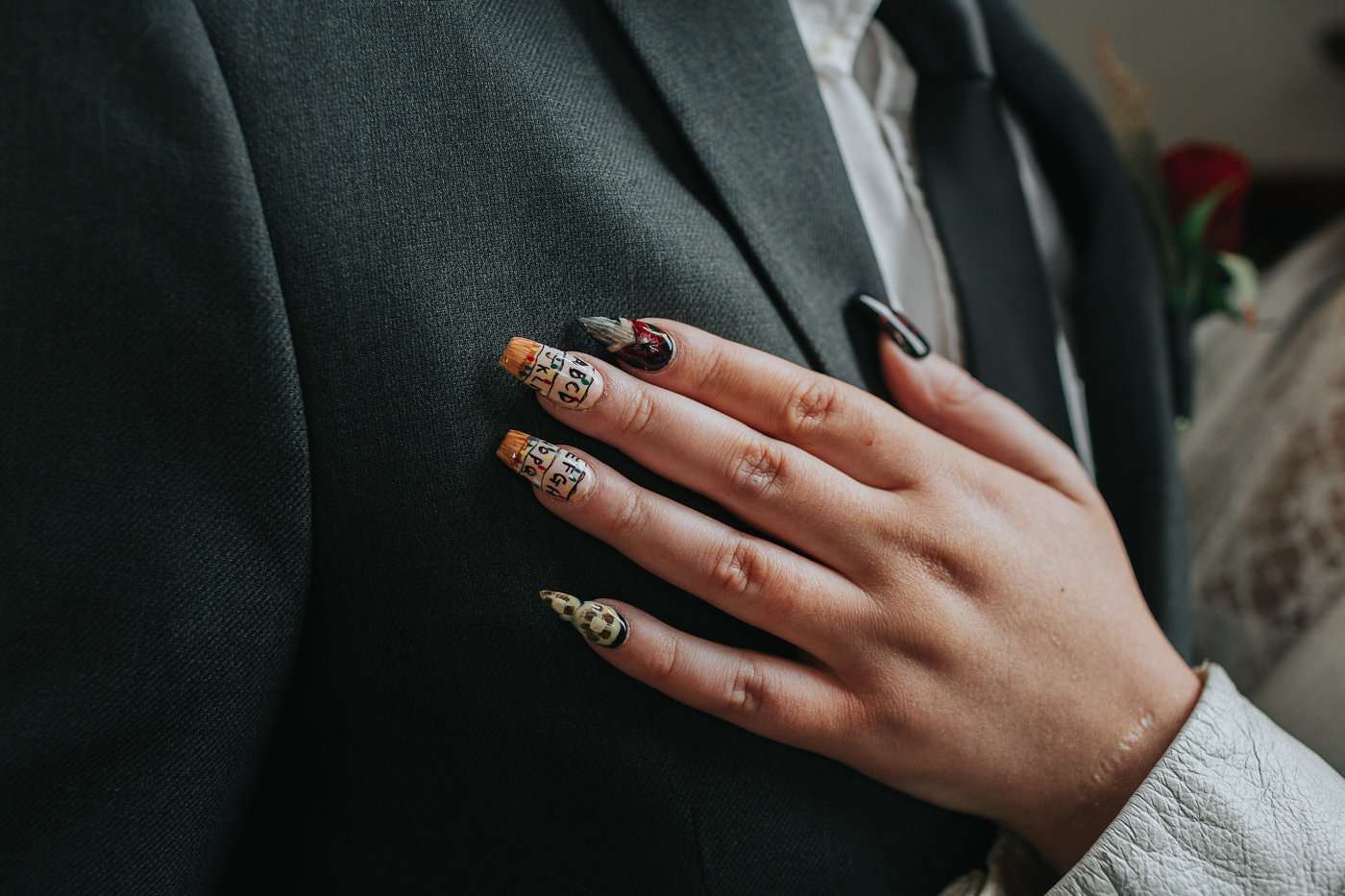 Olivia concluded by saying, "Rock n Roll Bride readers will love the combination of nerdy and vintage married together in harmony. Geeky rentals and details will take you back to your childhood (maybe!), and remind you of times gone by. This shoot breaks tradition with non-white dresses, unique make up, and offbeat details in a unique location. The vintage touches showcase thrift store and DIY possibilities. Not every wedding is traditional, and this shoot shows how to execute a themed wedding filled with drama, elements from a game or TV show, all while remaining elegant. It was so much fun to participate in and create magical art. They say history's styles repeat themselves, and I sure hope they're right if 80s weddings are going to look this good!"