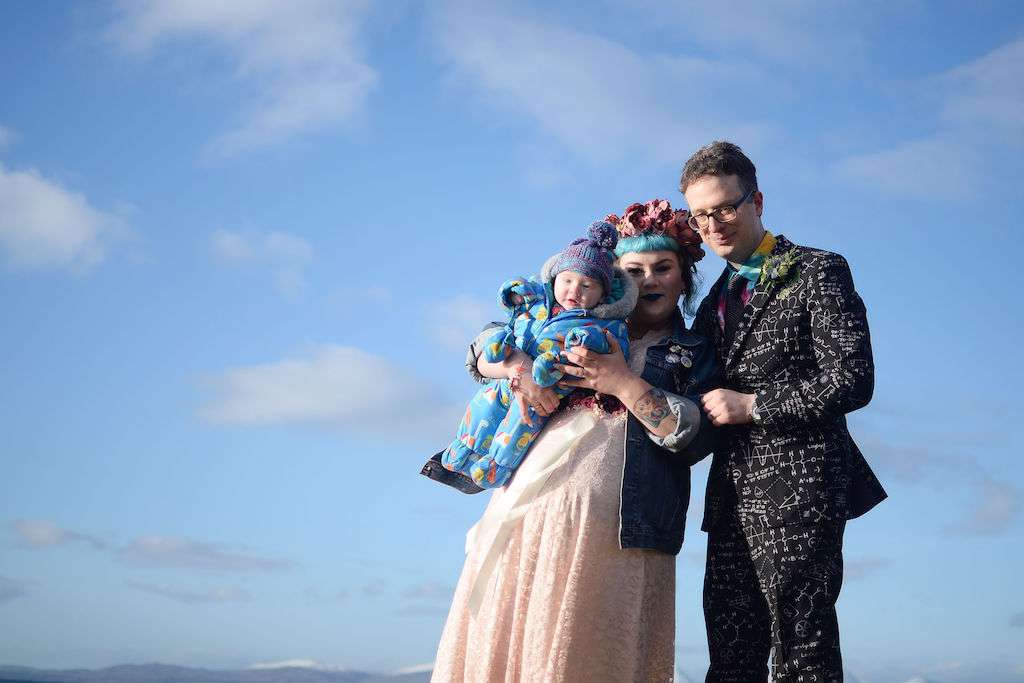 Natalie and Richard combined their stunning Scottish elopement with the naming ceremony for their son (and only guest) Hector Herbert. On the breathtaking and secluded beach at Crear, their dinosaur and science themed ceremony was intimate, personal and perfect!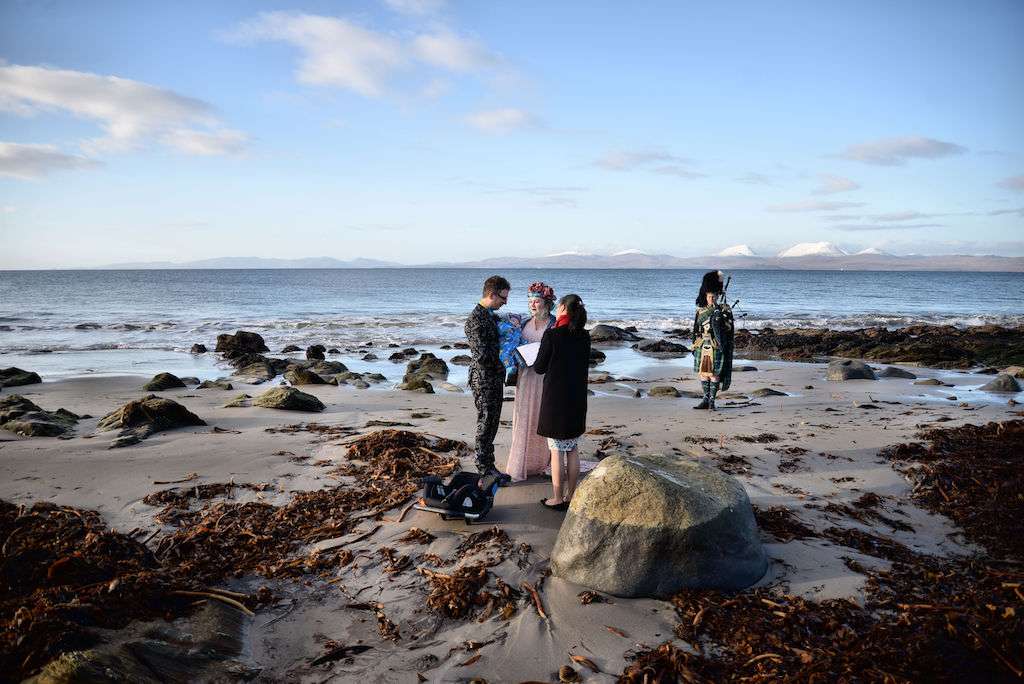 "Our wedding was entirely about our family, the three of us. No one else was invited or knew about it, including our families, which made it feel really special!" Natalie and Richard explain, having driven 340 miles from Yorkshire to get to the beautiful beach at Crear. "The beach was totally secluded – no-one else in sight. We had our celebrant, Karen Dickson, a bagpiper and our photographers, and that was it!"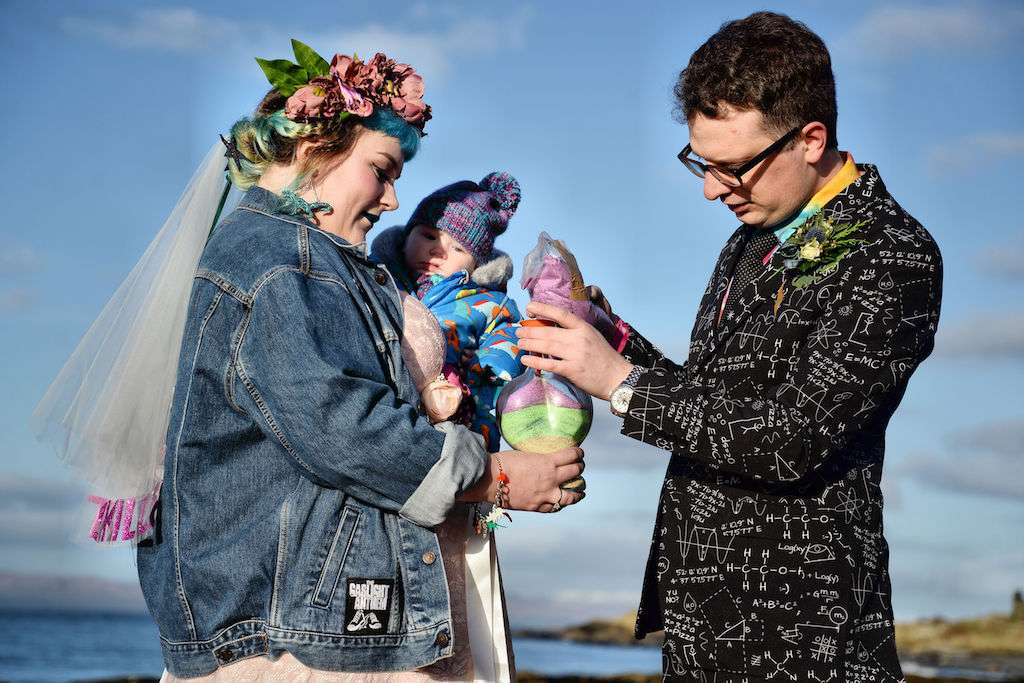 "It also included a humanist naming ceremony for our son Hector. We had a sand ceremony on the beach where we poured three different coloured sands into a heart-shaped vase representing each one of us. We did accidentally drop some glittery sand on the beach, which is appropriate as I do tend to leave glitter everywhere I go," Natalie remembers.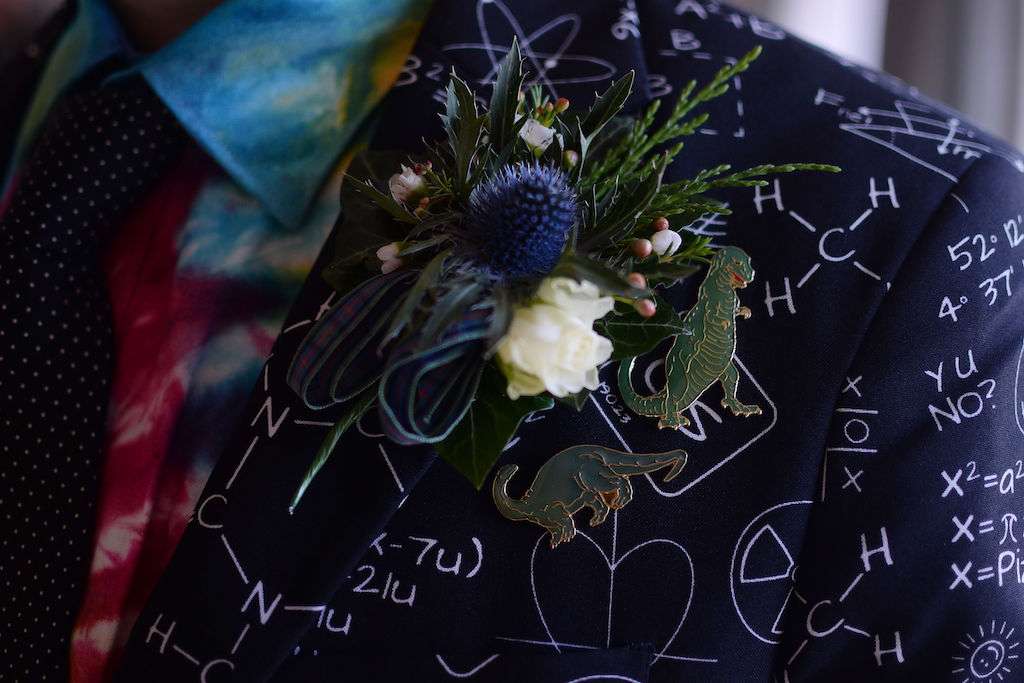 "Creating a cohesive yet uniquely us day so centred around our son was by far the best part of wedding planning." she continues. "Hector was their ring bearer, wearing a dinosaur shirt, braces and a dinosaur coat. Richard wore an Opposuits two-piece suit covered in scientific equations, a DIY tie-dyed shirt (tie-diyed, you heard it here first), and a vintage dinosaur tie to match his dinosaur pin badges."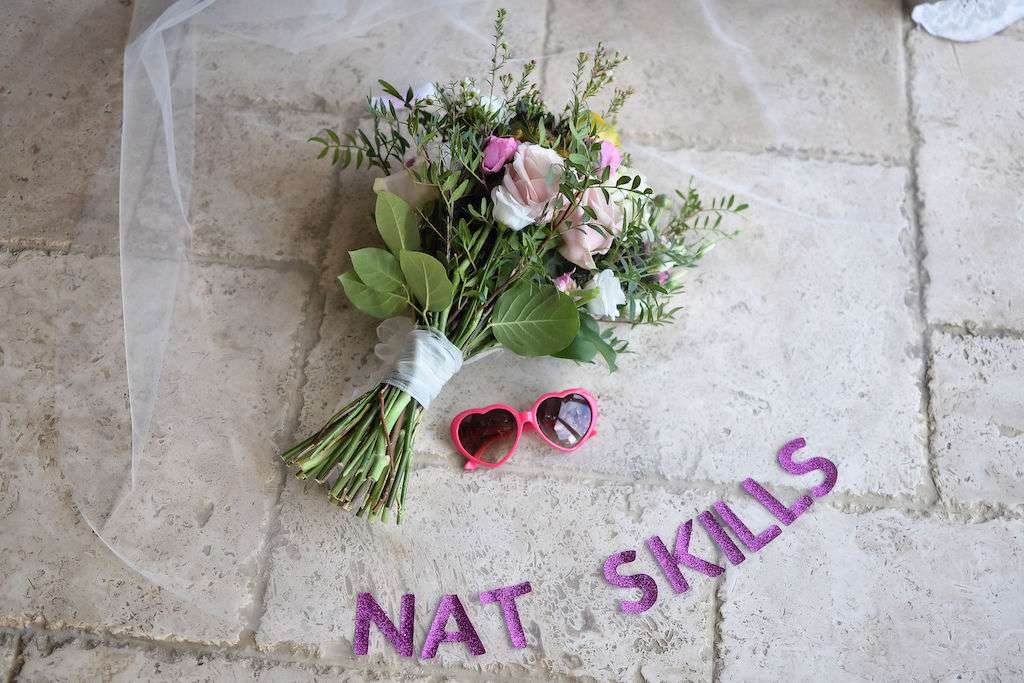 Natalie wore a dusky pink lace from Baylis & Knight, which she wore with a vintage Levi's jacket from Frock & Roll Vintage that she'd customised with some just married badges. She also wore a Rock n Roll Bride x Crown and Glory veil saying 'NAT SKILLS' and a Crown and Glory flower crown, which – yep, you guessed it – they added dinosaurs too! She finished off her bridal look with dinosaur earrings, a vintage necklace and a bracelet from Sour Cherry. They even had bespectacled dinosaur toppers on their Unique Cake Boutique cake, with a bride, groom, and baby dino atop it.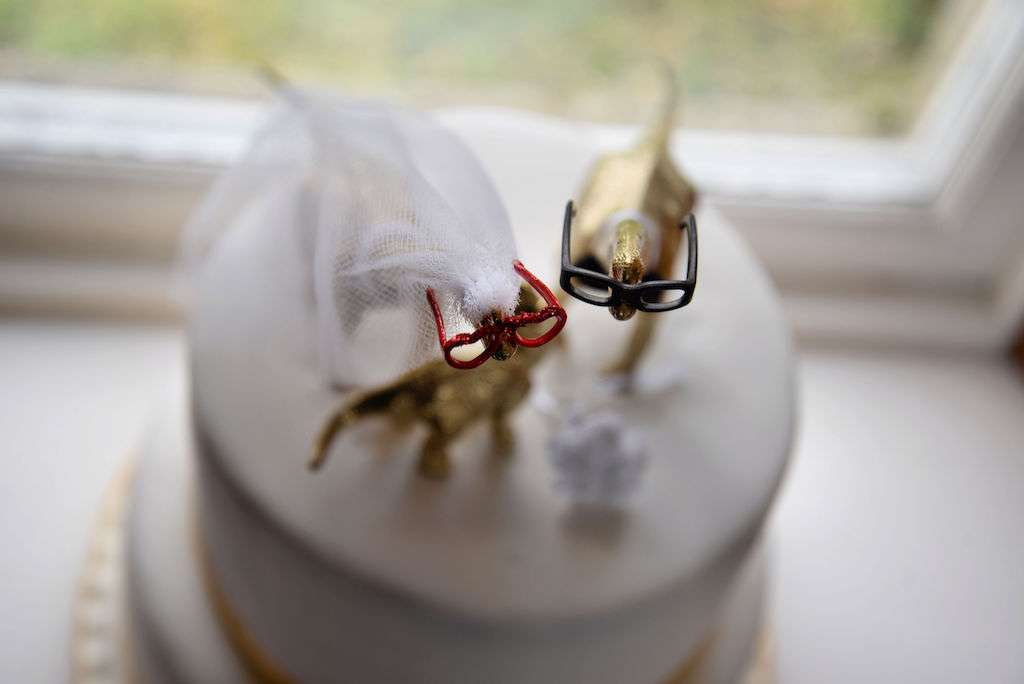 "It was important to us to include our son and have both ceremonies be non religious but still outline our values and the Humanist ceremony really allowed us to do that." Natalie stresses. And we think they smashed it!