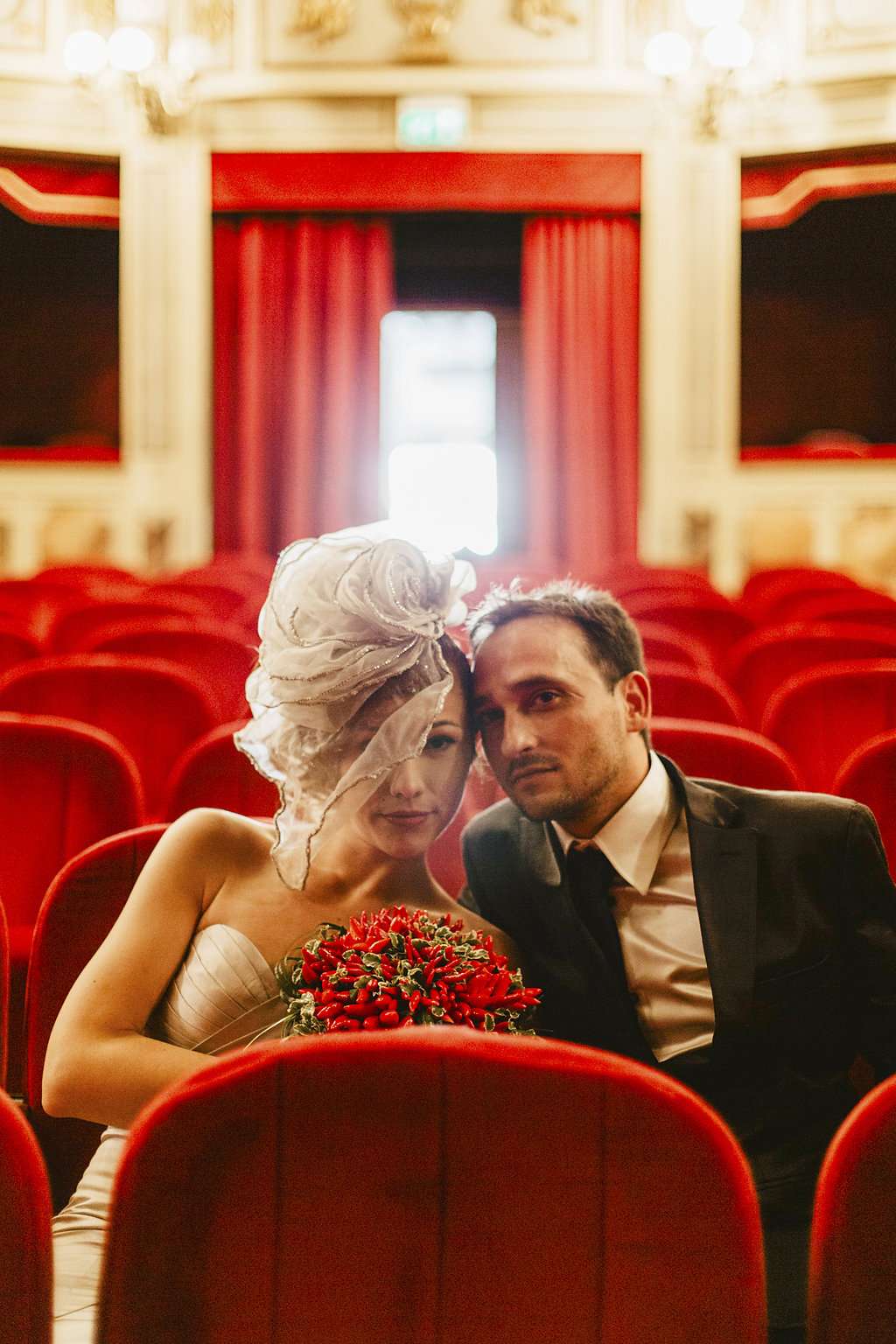 When you hear a wedding theme described as 'spicy', you obviously expect the palette to be full of fiery reds and siennas, but what you don't expect is that the bouquet is actually made up of real red hot chilli peppers! The theme even extended to the bride's hot orange coloured nails and spicy hued make up.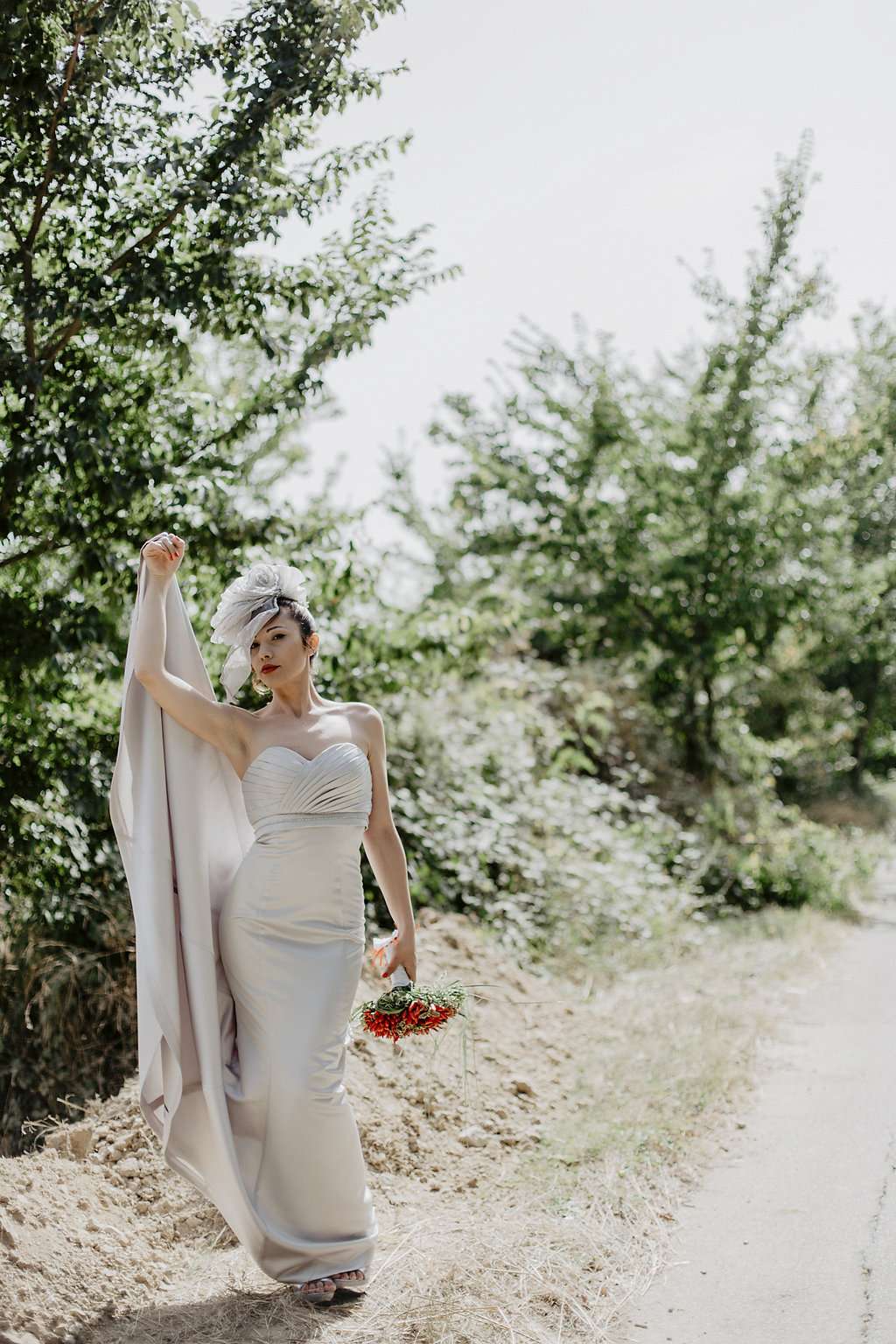 Silvia and Alan's August wedding broke with south Italy's tradition of marrying in a church. Instead, they held it in a theatre, followed by the reception at Hotel Bouganville Hill Resort. The ceremony was officiated by the bride's aunt Assunta Dragonetti, and Silvia described it fondly as, "Informal, and so really funny. My parents were really excited. My father trembled while we were walking to the altar; I told him that I was the bride, not him!"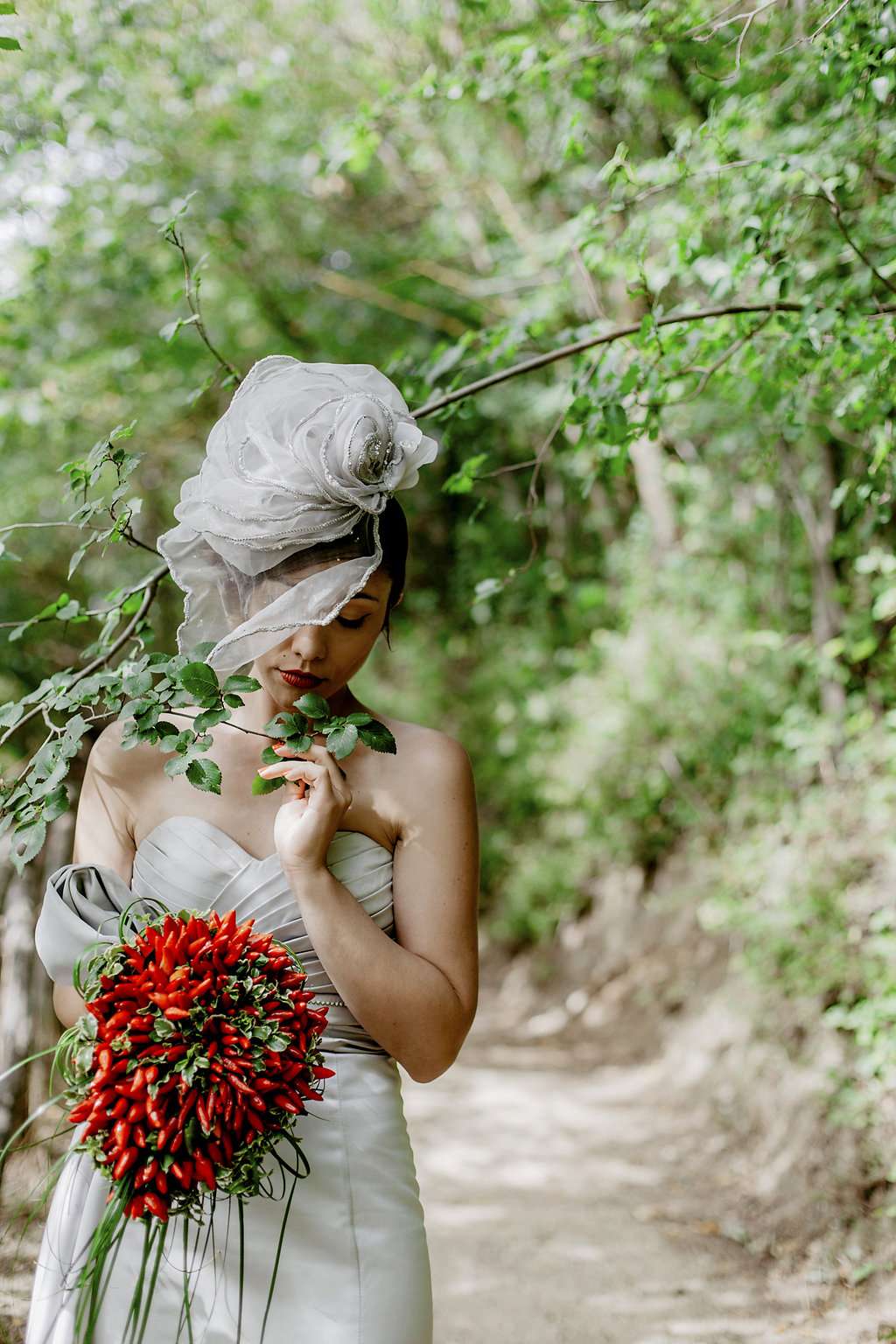 The bride wore a handmade dress by Fabric Factory with a bespoke hat by Beatrice Ferlito, and shoes by Queen Elena. She did her own make up, and Luigi Spera styled her hair. The groom wore belt and shoes from Fratelli Romanelli, an Italian shoemaker in Naples, shirt from FB Couture, tie from Marella, and a tie clip from ASOS. The bridesmaids wore dresses from LIU JO.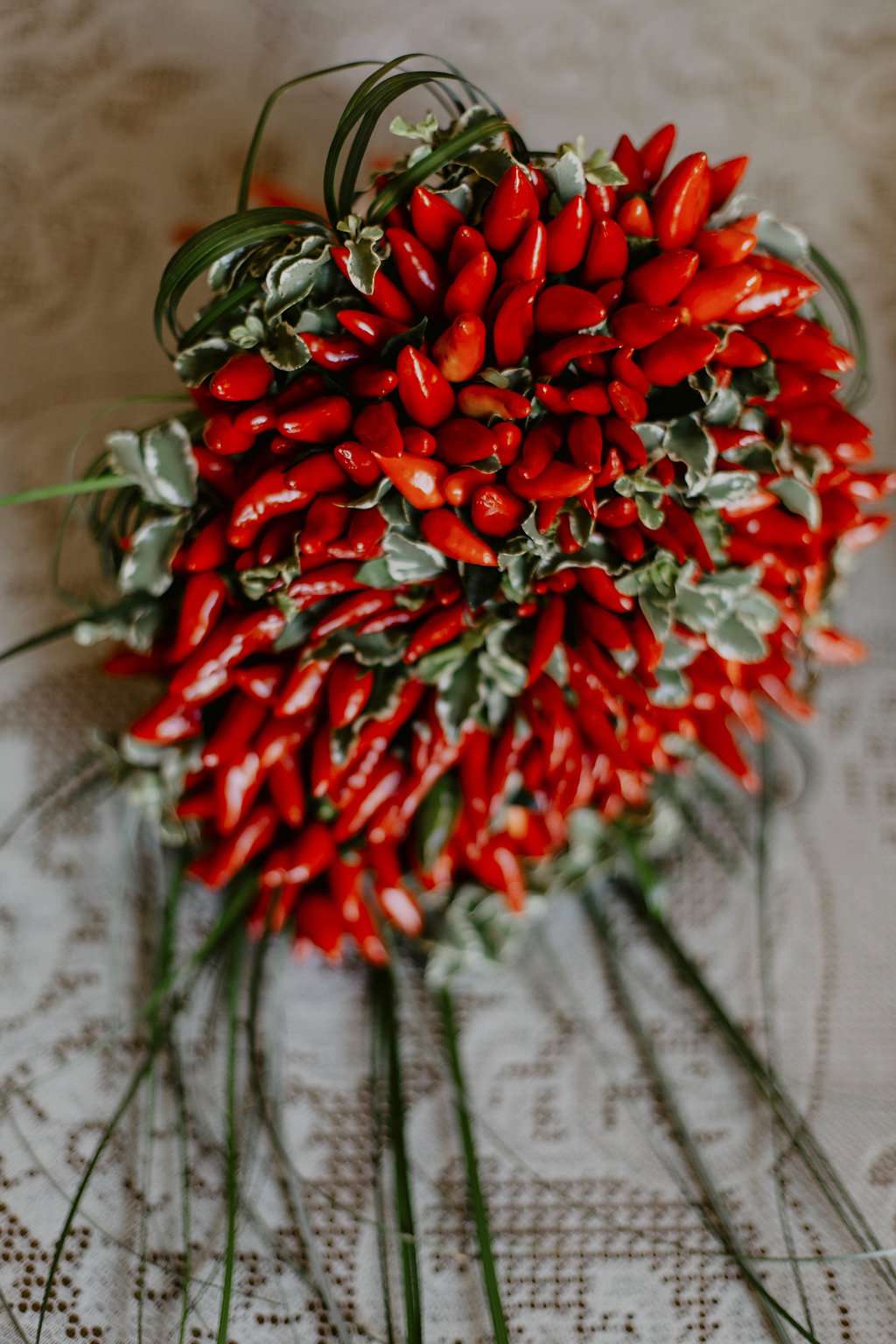 Silvia said of their wedding theme, "We have a common passion: Spicy! Everything about our day was in keeping with the theme, from the centrepieces to the bouquet. At the end of the party, everyone took home a plant from the table, and it was fantastic to see all my wedding flowers given new homes rather than go in the bin. My bouquet was one kilo of chilli peppers, and we made four jars of chilli pepper preserve as presents, which our guests really appreciated. I didn't want to give the traditional Italian 'confetti' (which are little sugar candies with an almond inside), so I chose instead personalised red and white M&Ms!"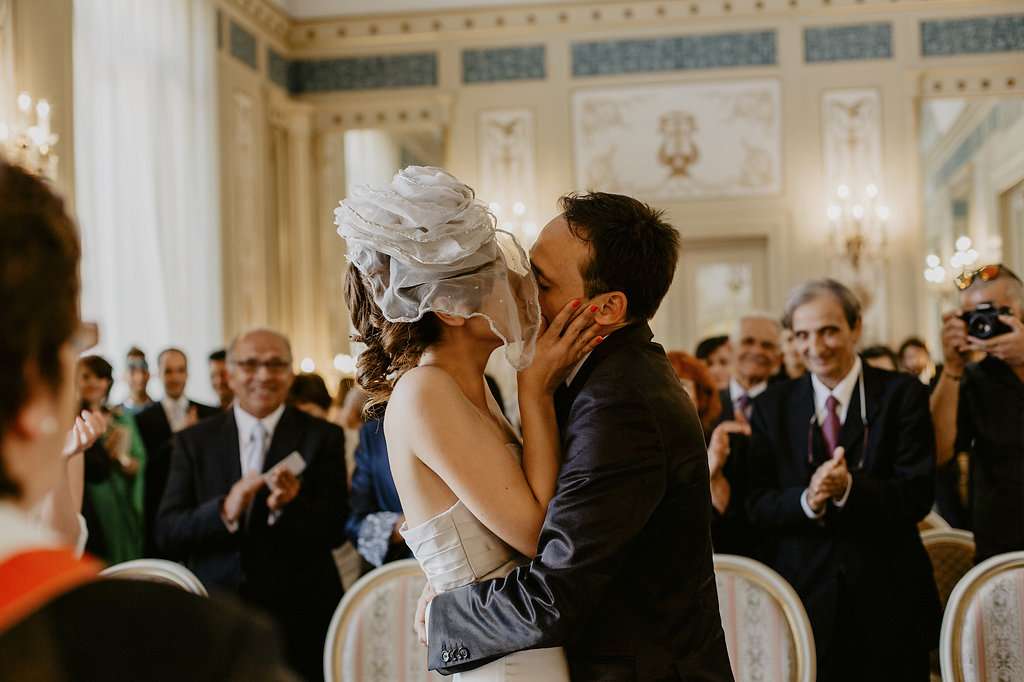 One of the funniest parts of the day, said the bride, was, "When my husband phoned me because he was lost coming to the venue. He told me not to arrive before him, so I wandered around the town to kill time!" Her favourite part of the day was "The ceremony – it was a very exciting moment since my aunt opened it with a very beautiful speech on happiness and love."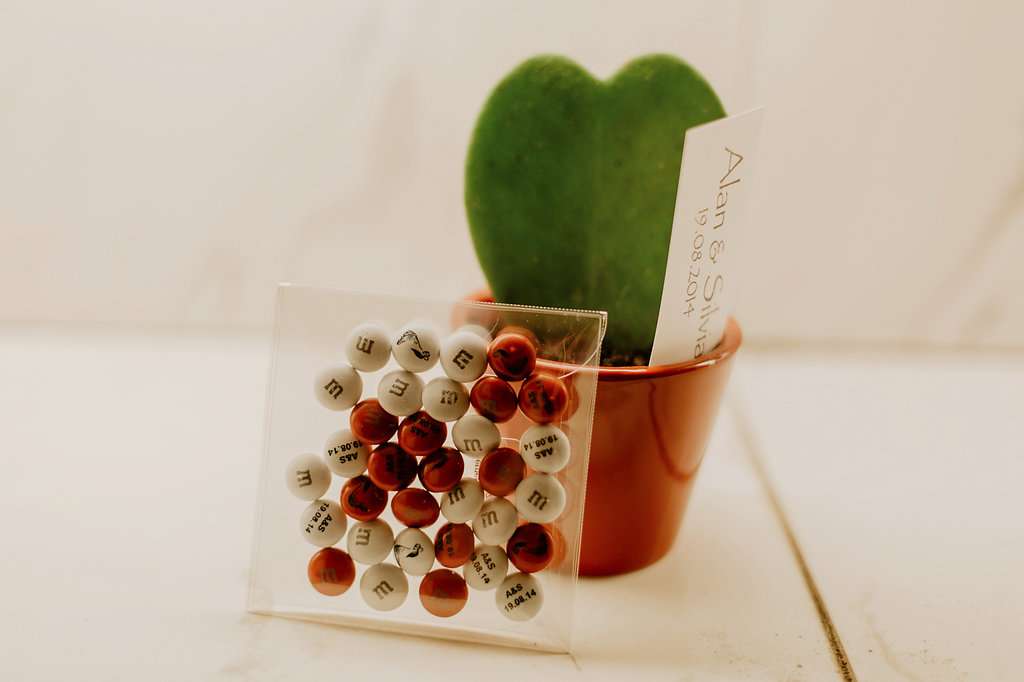 Silvia said of the planning, that the most important thing for them was the finances. "To know exactly how much you can afford" she explained. The biggest expense of the €9,000 budget was actually the bride's hat, but they saved money on the dress. "I bought my dress in China, with good raw materials, then an Italian tailor in Rome modified it for me."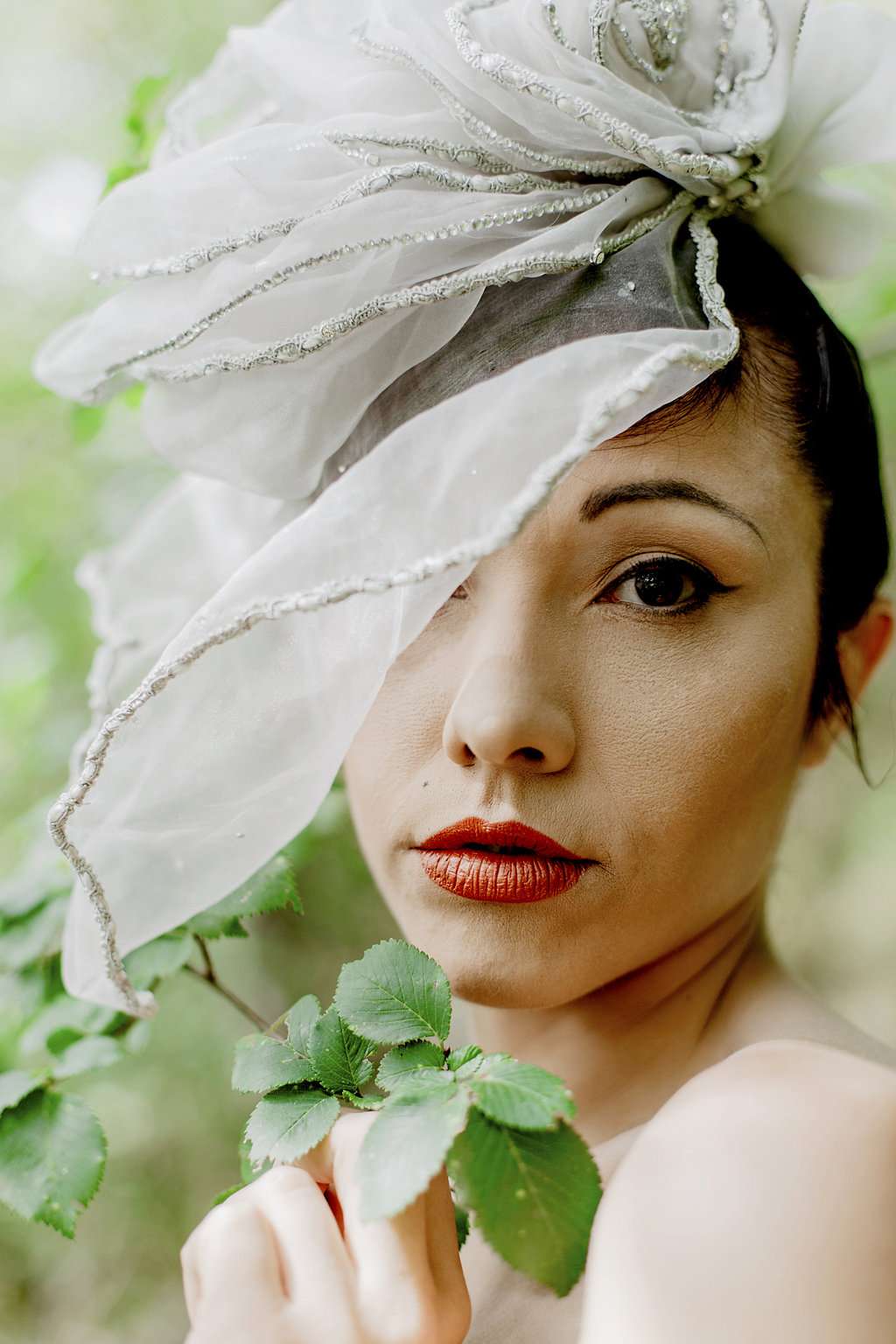 Good planning was the secret to the stress-free, laidback nature of the day. The bride said the best thing is to plan way in advance because, "The more time you have, the more money you can save, plus you can enjoy the results of your planning without the anxiety."
The couple's advice for future brides and grooms is, "Enjoy yourselves planning everything together: Choices are made in two."