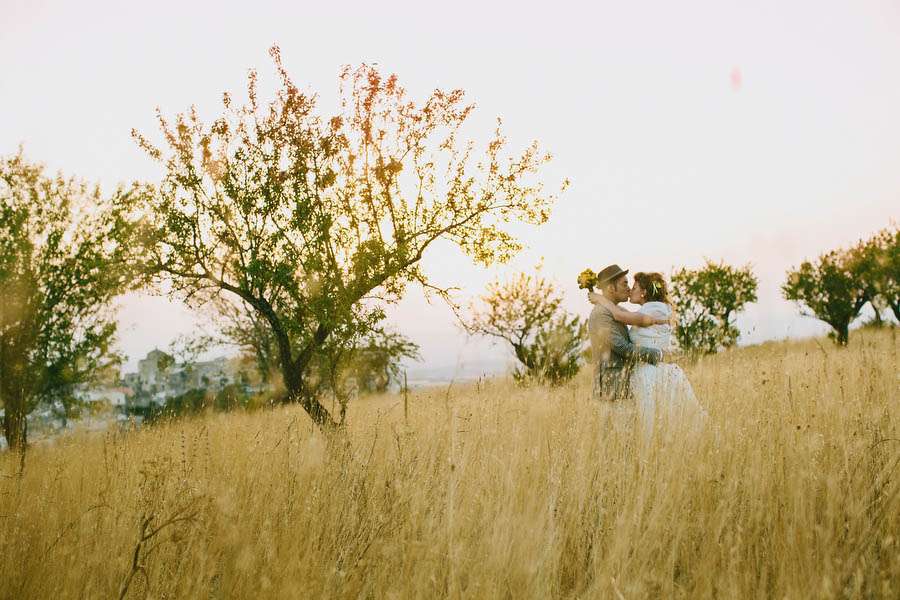 In the most part Italian weddings are undeniably beautiful – the landscape, the buildings and the effortless chic of the people. Huge and family orientated traditional weddings are big business in Italy, with alternative or quirky nuptials being a rarity. So I was thrilled to receive Mariangela & Ignazio's quirky Italian wedding recently – I love to show both sides of the story after all!
This pair wanted to fuse the traditional elements that are so important in their culture with a modern twist, and plan a wedding that really reflected them. "Unlike the most weddings in Italy, our vision of wedding was very unconventional", explained the bride. "We imagined our wedding as not just a ceremony, but as a big party and a celebration of our love with the people we love most."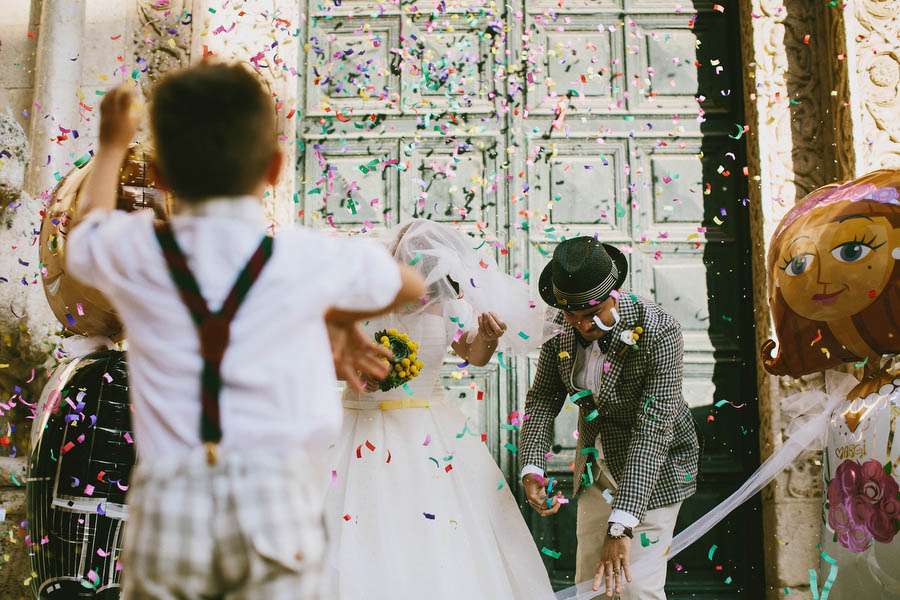 "I was thrilled when I started to look around the internet for unique wedding ideas and found other unconventional brides on forums and on wedding blogs. Although not everything I found was really my style, they helped me to see beyond the tradition. We chose a cosy country estate as our wedding setting as it was the perfect place for an informal celebration. We didn't care about what other the people would say or think about our choices, everything was done and led by our hearts. Basically we wanted to have fun and I think we succeeded in that!"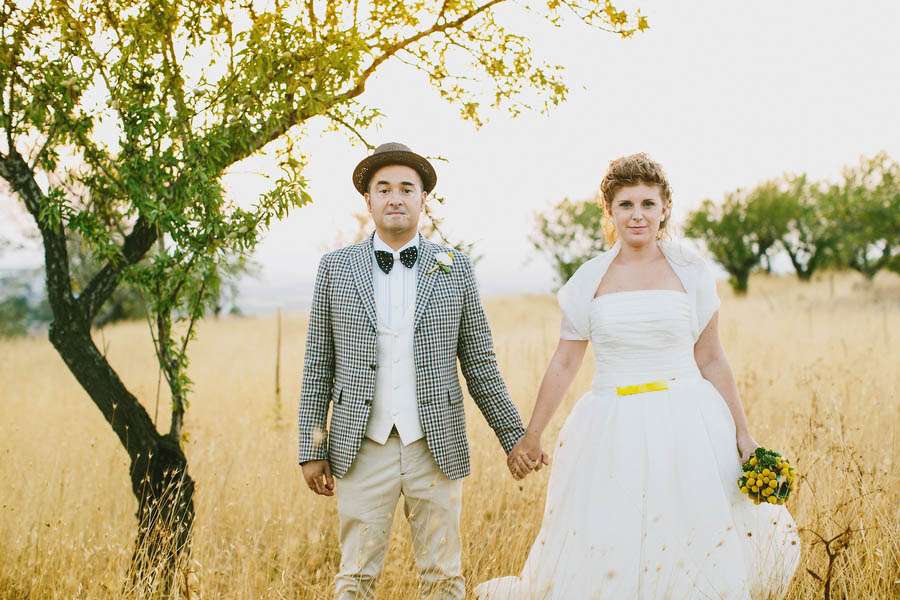 Mariangela opted for a short dress to which she added yellow accents. She wanted her look, and the day as a whole, to be fun, informal and colourful. "Two weeks before the wedding I went for my gown fitting", she explained. "It was a long gown at that time, just like the original model, but then I decided to ask them to cut the hemline shorter. My mother and the shop assistants looked like they were going to faint! But I would repeat it again. It was totally the best choice for me and I loved my dress!"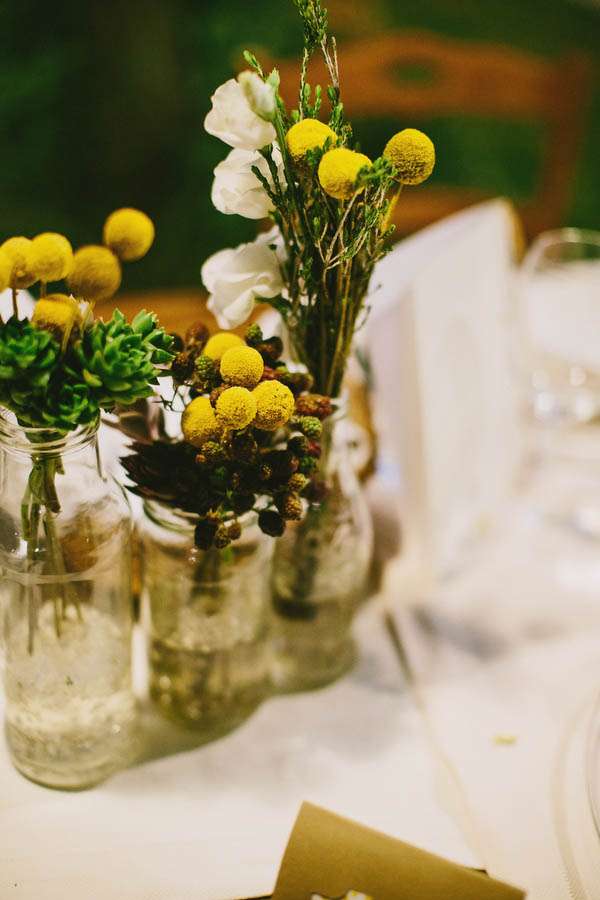 The reception and after-party ran long into the night with cocktails flowing and dancing a-plenty. "My favourite part of our wedding was the end of the party, when many of our guests had gone home and just a bunch of our friends was still there with us", the groom concluded. "We'd all taken off our ties and jackets and were dancing under the starry sky, sipping cocktails and laughing all night long. I remember my friends and their joy, the scent of that night and the beauty my wife. That was the most unforgettable moment for me and something I'll remember forever."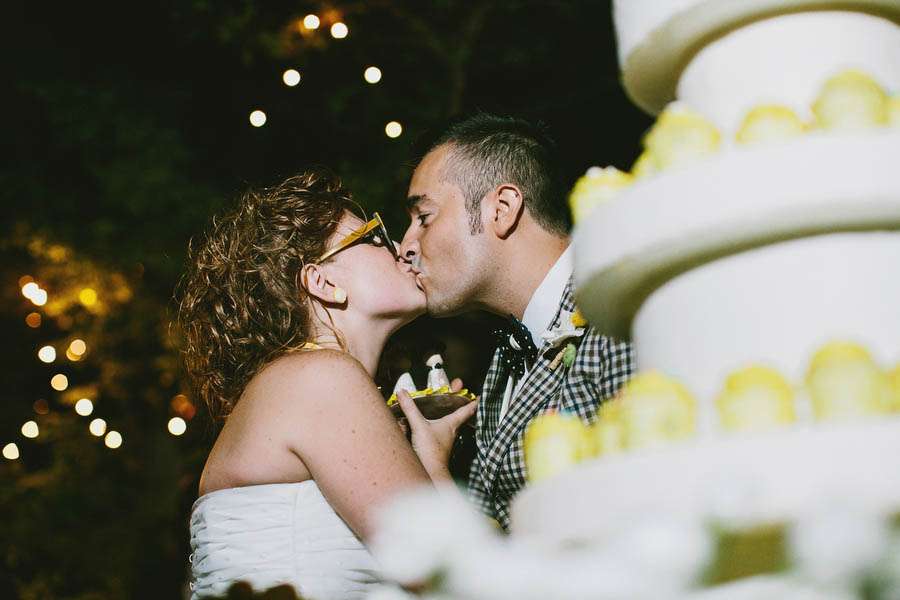 Gorgeous. Thank you to Mariangela & Ignazio and their wedding photographer Cinzia Bruschini for sharing with us today.
Supporting Cast
Photography Credit: Cinzia Bruschini Photography
Ceremony Venue: Cattedrale di Bitonto, Bari
Reception Venue: Masseria Barbera, Bari
Bride's Dress: Rosa Clarà, 'Two'
Bride's Shoes: Laedo
Bride's Jewellery: Creattiva Bari
Groom's Outfit: Galleria Graffiti
Flowers: Fioreria Fleurs
Cake Topper – Pinkfrilly
Hair: Gino Saracino
Band: Trio Mediterraneo
Stationery: DIY
Wedding Planner: Lalalab