The key words for this wedding are light, magic, and style. With their guests dressed in black, and the couple both in designer label white, plus having Mount Etna and the sea as their view, Giuliana and Buccio pulled off a frankly stunning looking day.
A real long-distance love story, the bride explained how they met, "I was in London, he was based in Milan. One day, we started chatting on a social network and it ended up with messaging and calling each other any time of every day. After a month, I booked a ticket to Milan for three days to understand more about this addictive relationship, and we both realised it was something big called 'love'. Since then we've lived together in London for more than four years."
Their wedding was celebrated at sunset at the glamorous Hotel Capo Campolato, with friends travelling from all over Europe to dance and have fun with the couple. Hanging glass baubles filled with candles, suspended amongst calla lilies and lisianthus on an archway, gave the day a really enchanting feel. Place names were attached to little keepsake keys for their guests. Nearby, there was a street photography exhibition by Salvuccio Cappello, which entertained the guests as well as their DJ Gabriele D'Assisti, who kept everyone dancing and having fun all evening. Candles and lights festooned the tables into the night, extending the twinkly magic.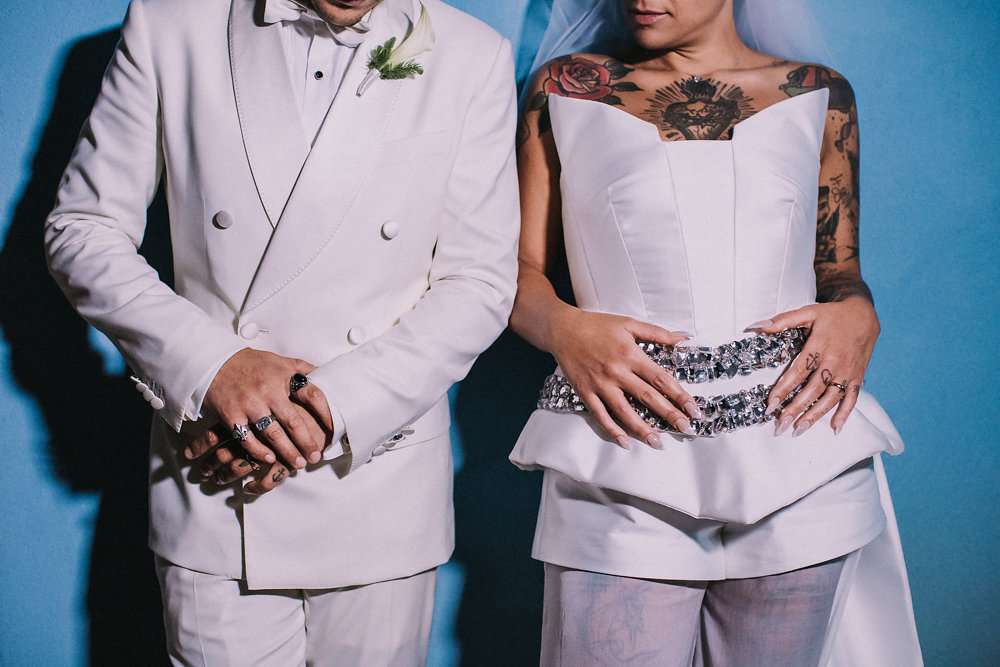 The bride's arresting dress was from London-based Italian fashion designer Ilaria Lepore, which she wore with Saint Laurent shoes, carrying a single Protea flower as her statement bouquet. The groom's white suit came from Dolce & Gabbana and was teamed with Paul Smith shoes.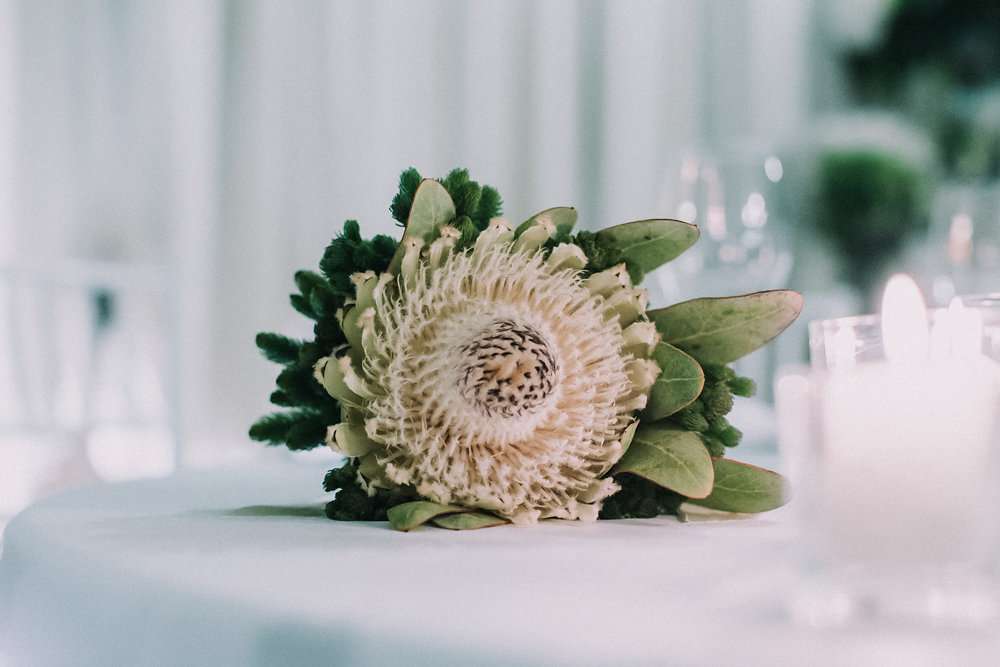 The day is elegance itself, and Giuliana said she loved, "The landscape: the beauty of the Volcano Etna and the gorgeous cliff. The noise of the sea." and said that her favourite part of the wedding was, "When I walked towards my husband and Unison by Björk was playing."