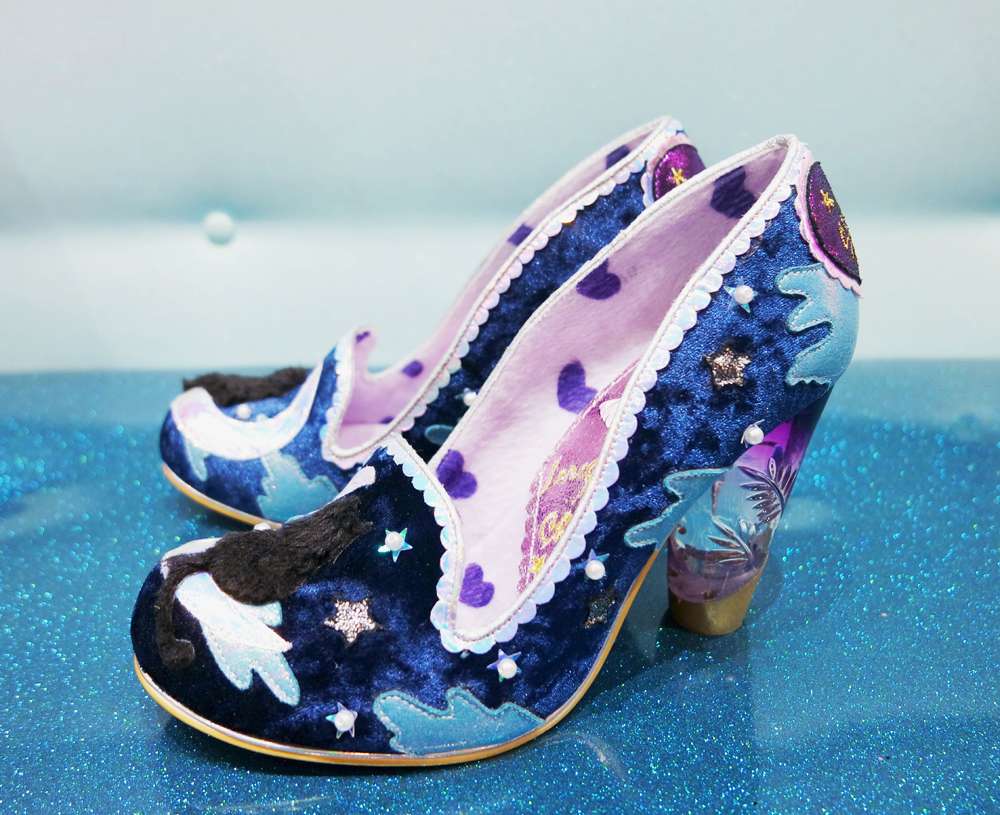 "There's a magical place, we're on our way there
With shoes in their millions all under one roof…"
Seriously, Irregular Choice should totally steal the Toys 'R Us theme tune because never has anything more accurate been written about how I felt walking into their flagship store. Last week I was invited by their head office to go visit the Carnaby Street shop and pick out some pretties to take home with me! Well, they didn't have to ask me twice.
Lusting after Irregular Choice creations has become a bit of a rite of passage for Rock n Roll brides. If there was one brand that completely epitomises what our readers (and their weddings) are all about it would be Irregular Choice. With their huge and ever-expanding range of wacky, outlandish and often slightly ridiculous footwear, it's no surprise that I see pictures of our readers wearing their shoes on a daily basis!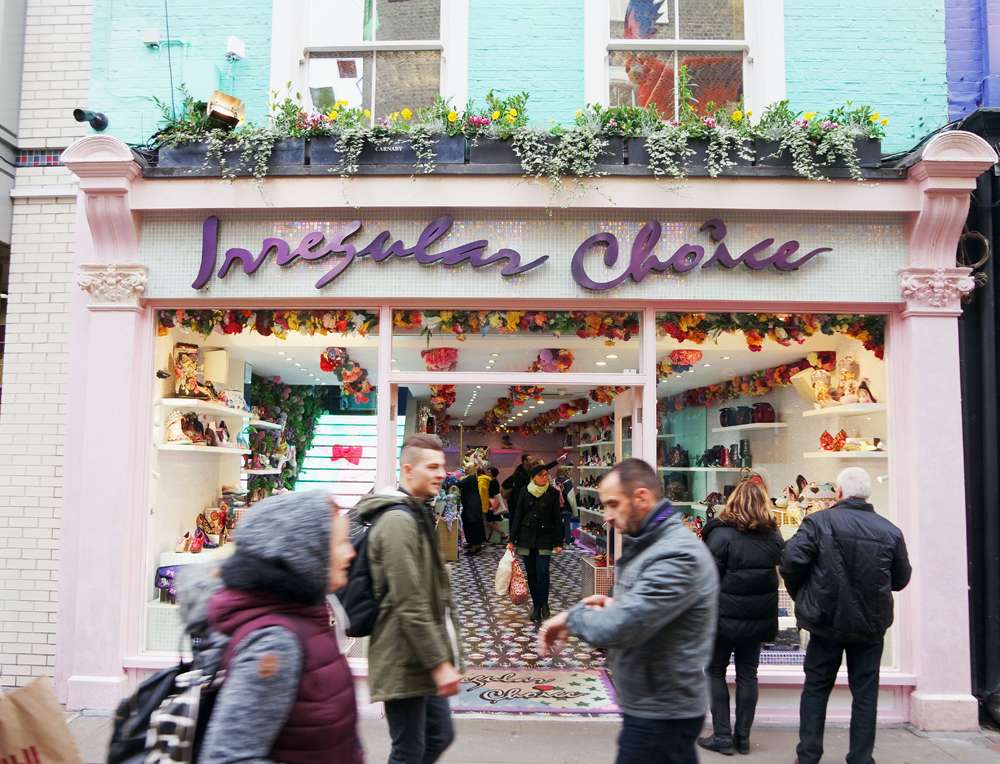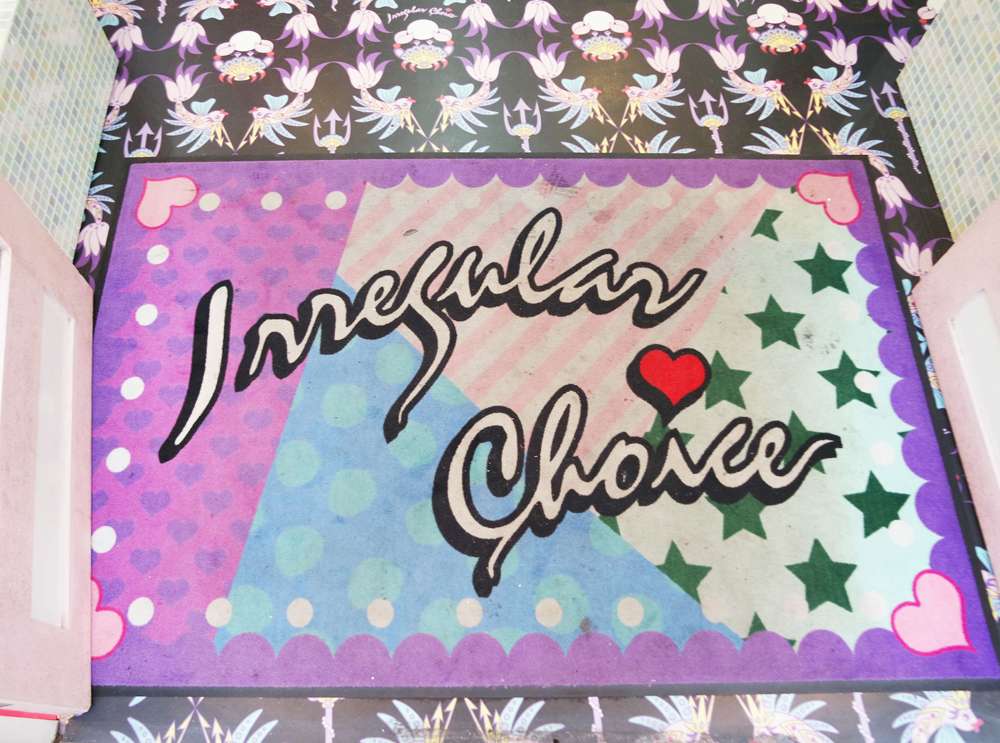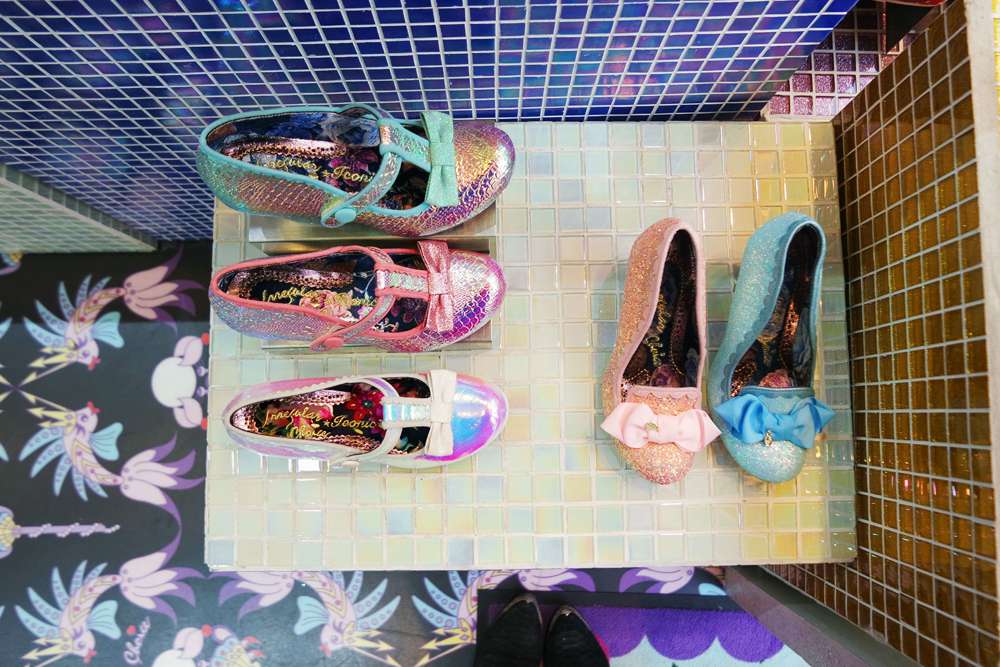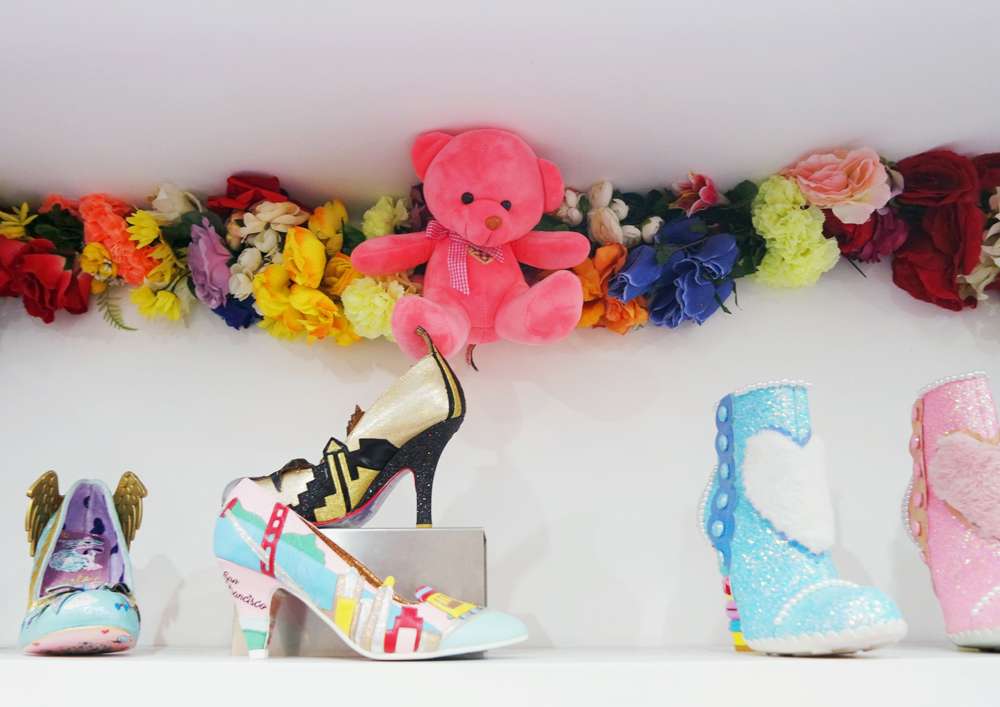 Swooning over the shoes on their website is one thing, but if you have your heart set on wearing a pair of Irregular Choice's for your wedding then you HAVE to go visit one of their stores. The Carnaby Street branch has a friggin' unicorn carousel horse in the middle of it for goodness sake.
But that's not where the #homedecorgoals ends. Hanging from the ceiling are rows of faux flowers and foliage and if you look closely you'll spot candy coloured teddy bears hidden between the leaves. The stairs incorporate a light up projection and more foliage with two miniature carousel horses embedded. The floor is covered in a psychedelic pattern and one wall is covered in baby pink glitter (perfect for using as a backdrop to take shoe photos!) while the other is bedazzled with mirror tiles, resembling a disco ball.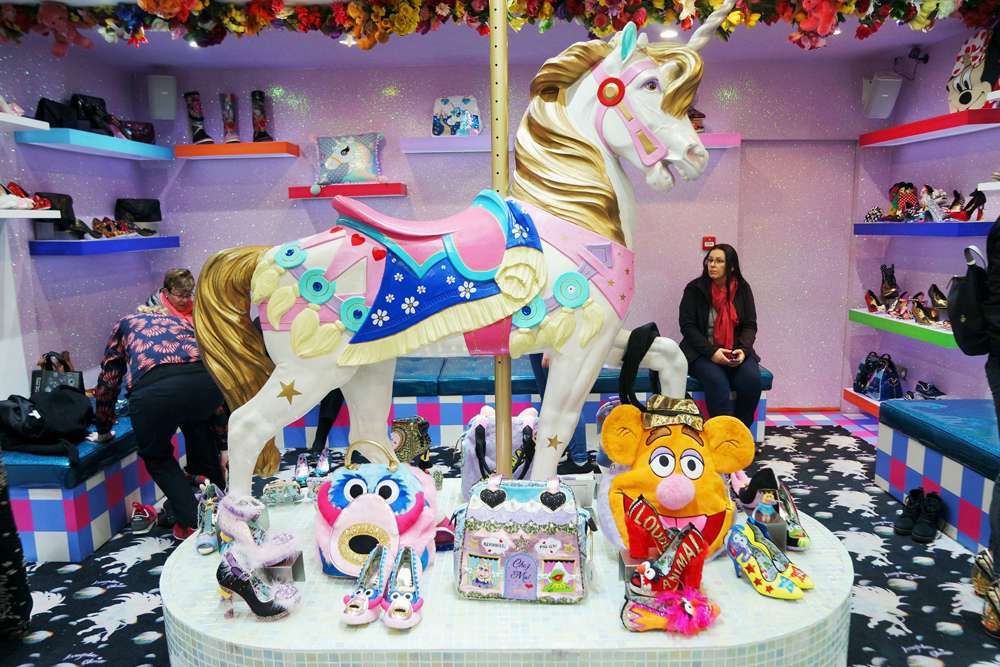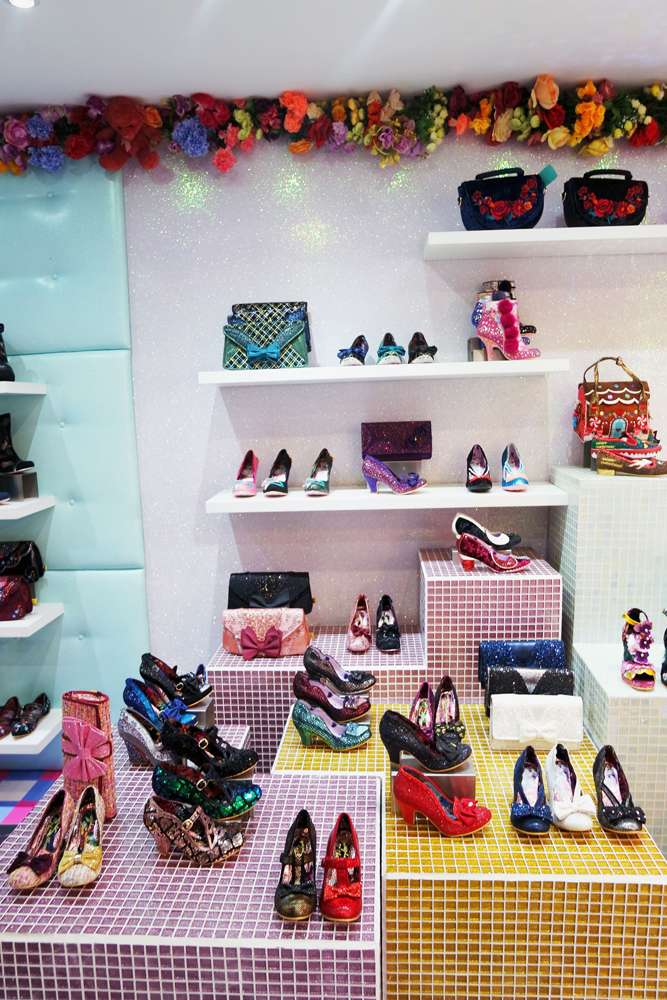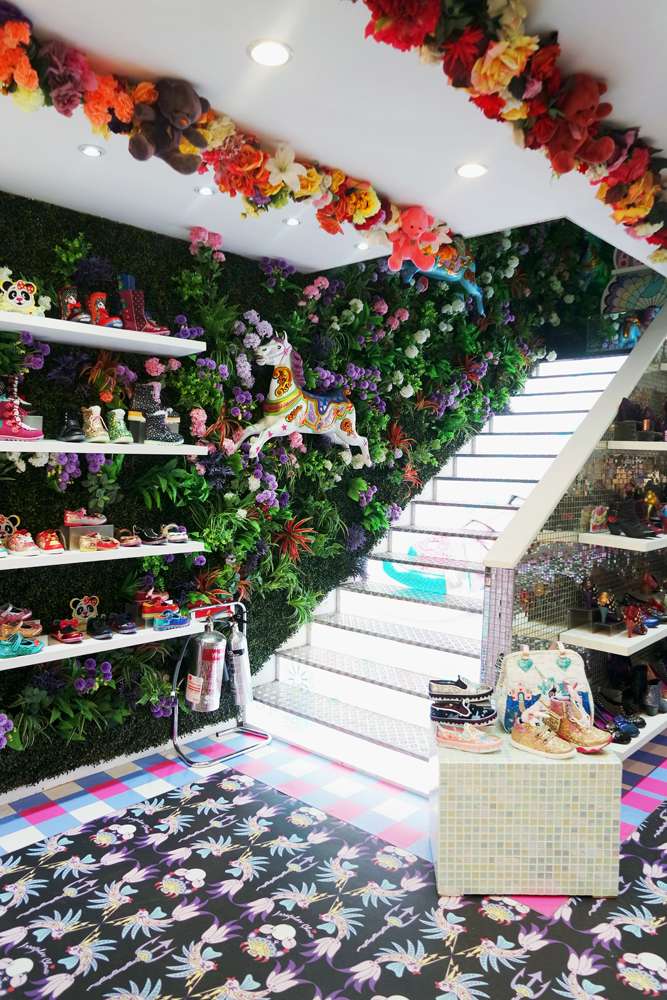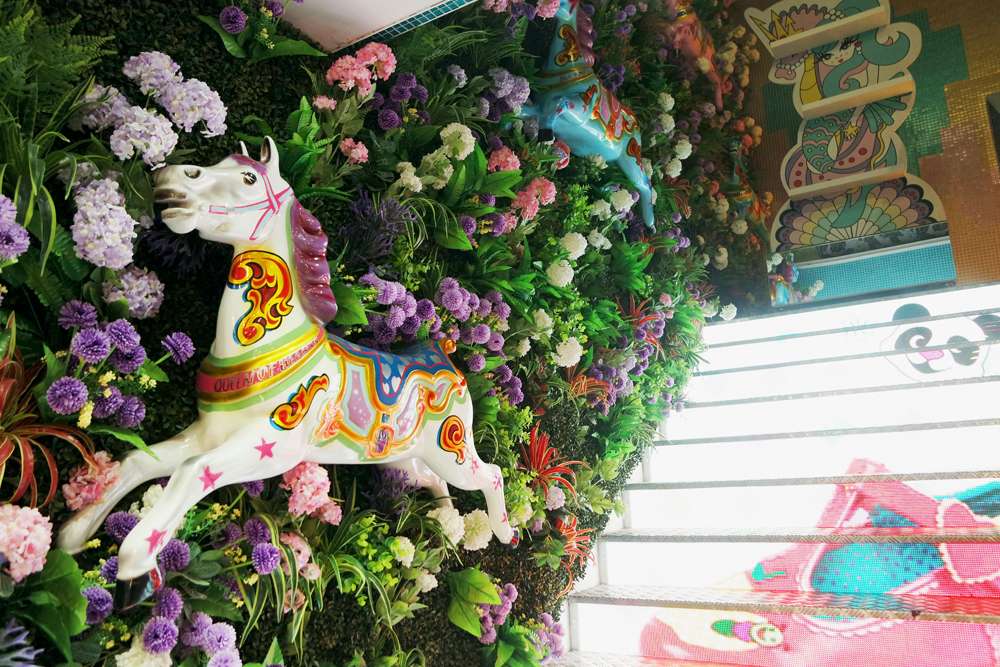 Yep, this shop is an instagrammers heaven and I haven't even started talking about the shoes yet!
OH THE SHOES, where do I start? With hundreds of styles on display it can be slightly overwhelming when you enter their wonderland. After walking around in a bit of a daze for a few minutes I zeroed in on their brand new collection created in collaboration with The Muppets. I'll be honest, I wasn't nuts about these when I saw them online, but in person is a whole other thing entirely. They are spectacular and just the right level of weird.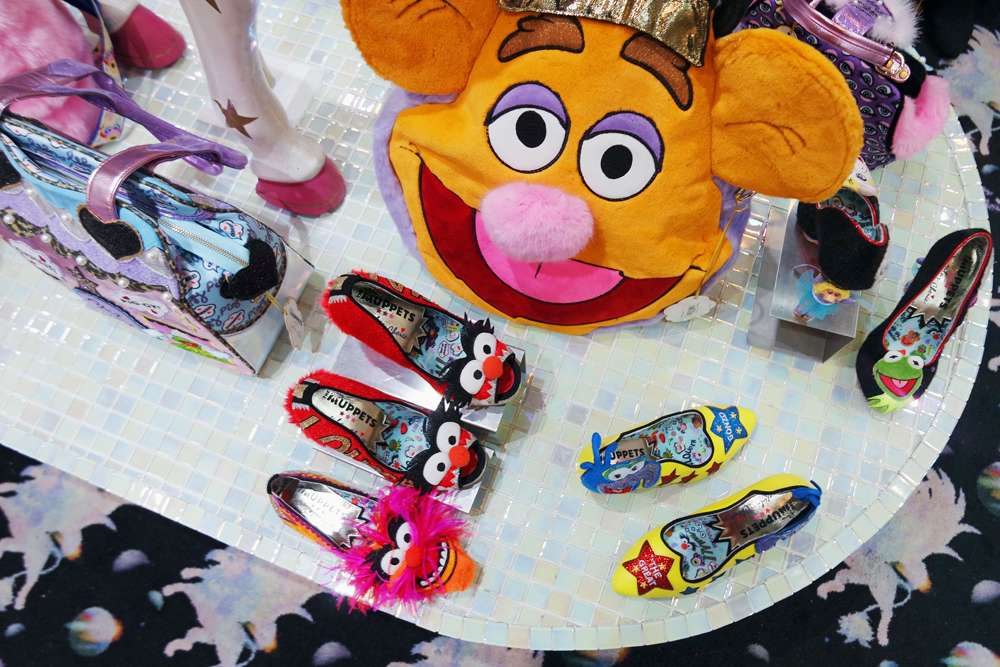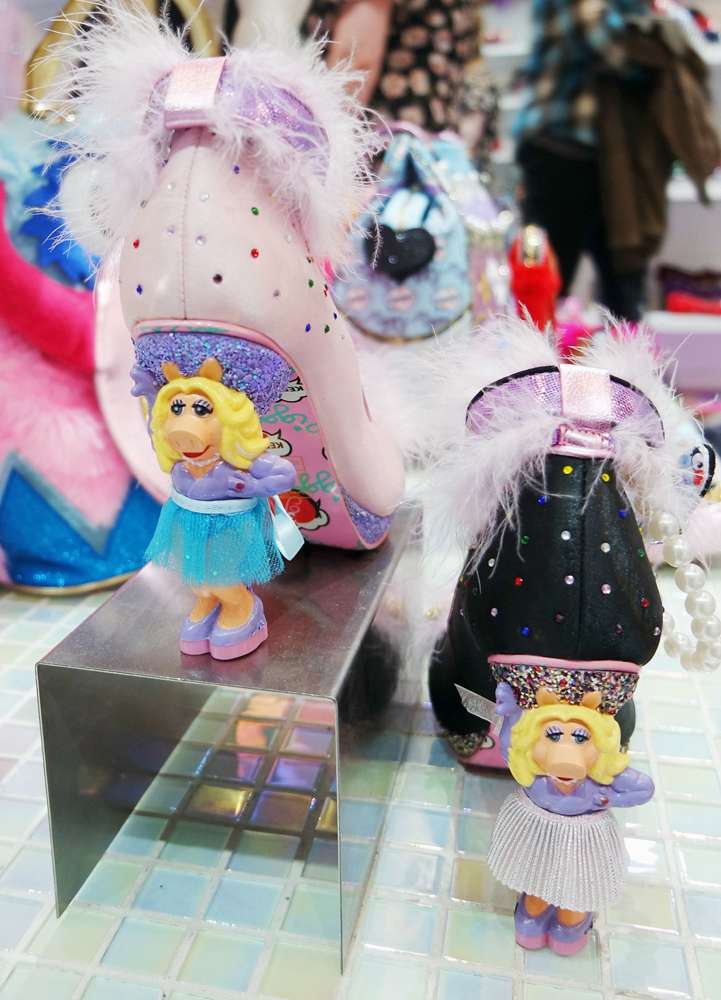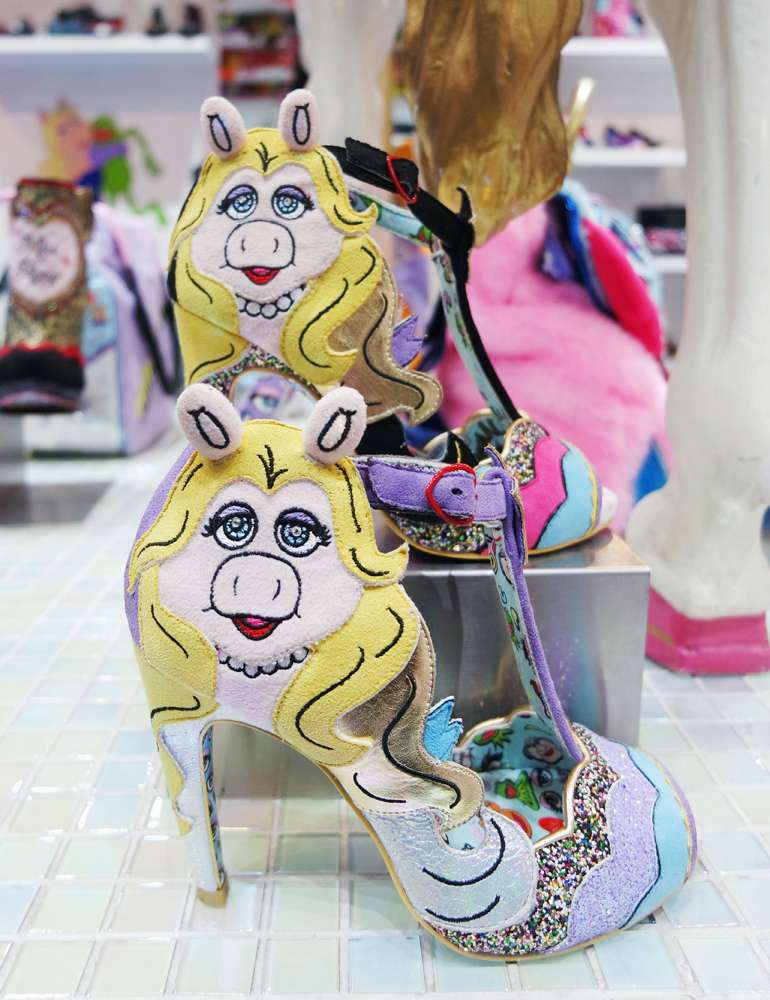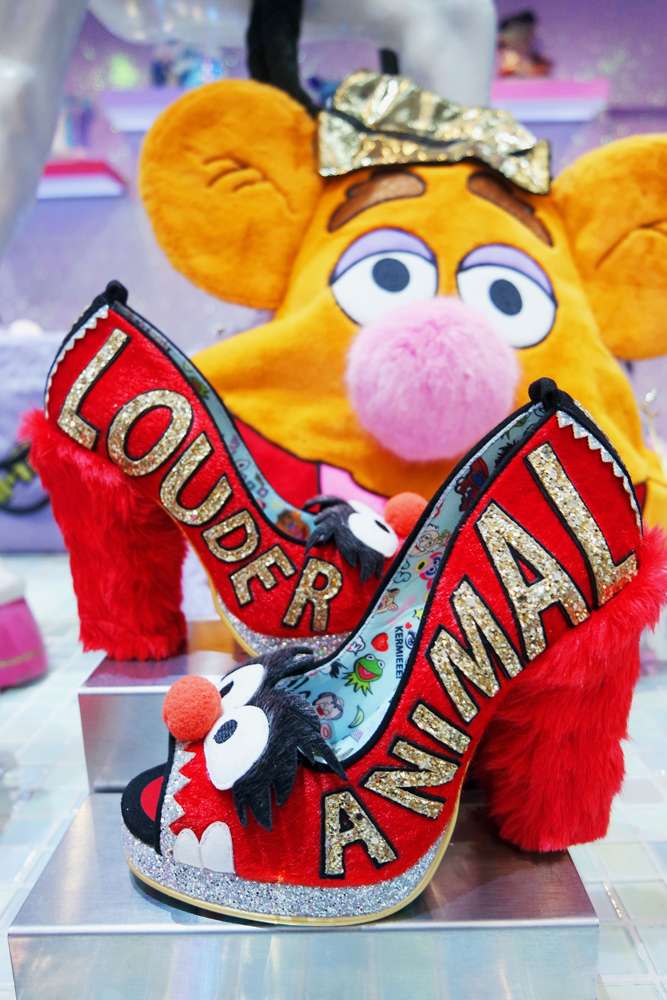 Here are some of my other faves!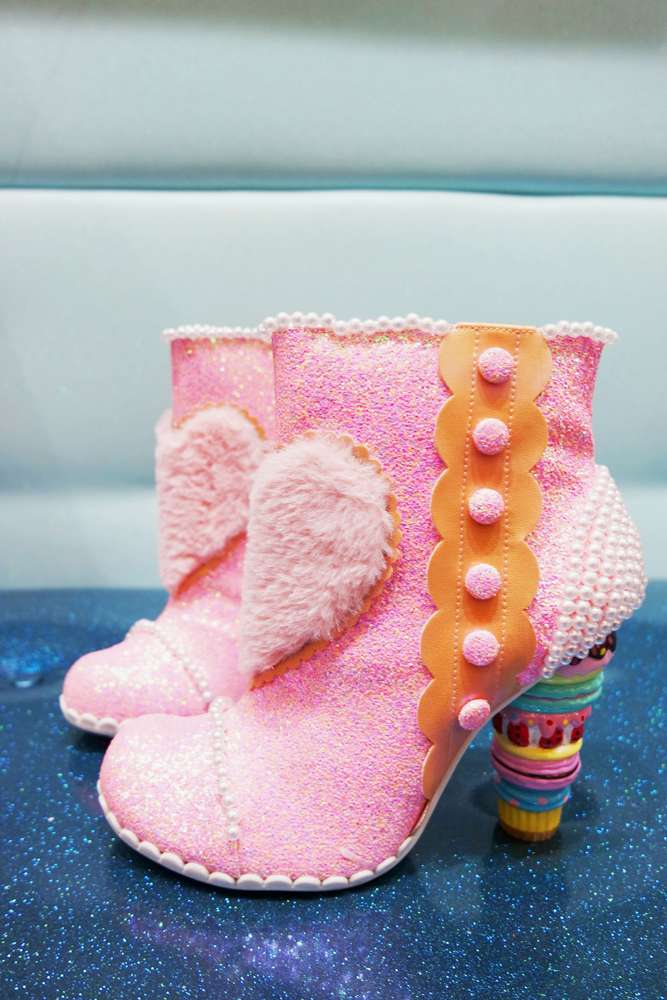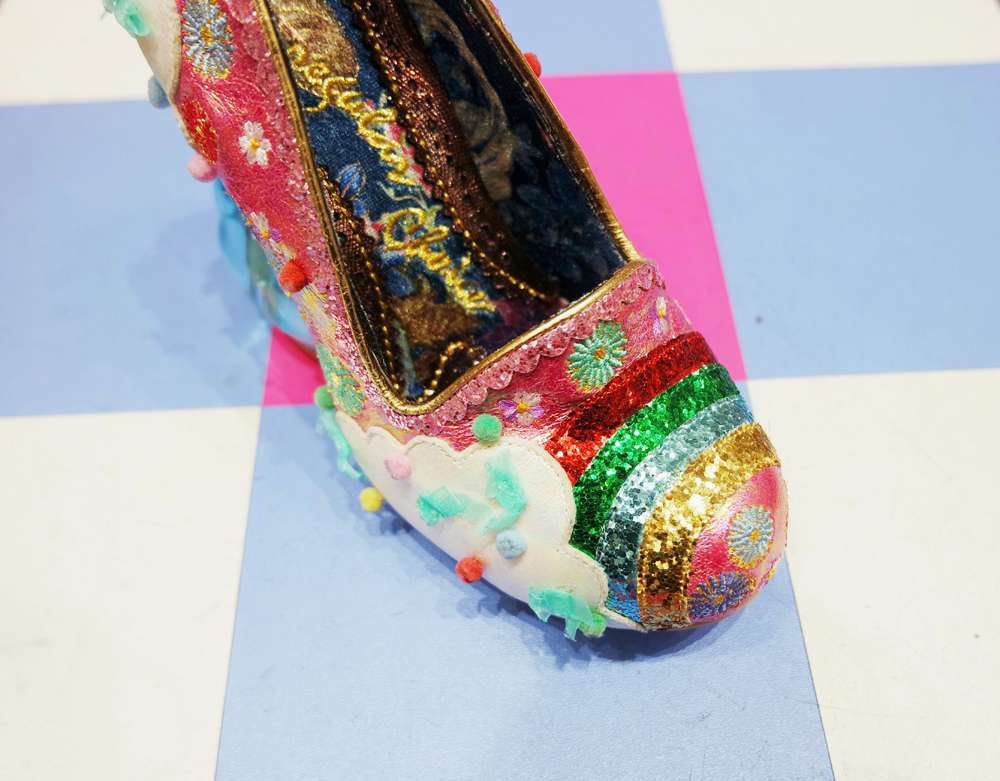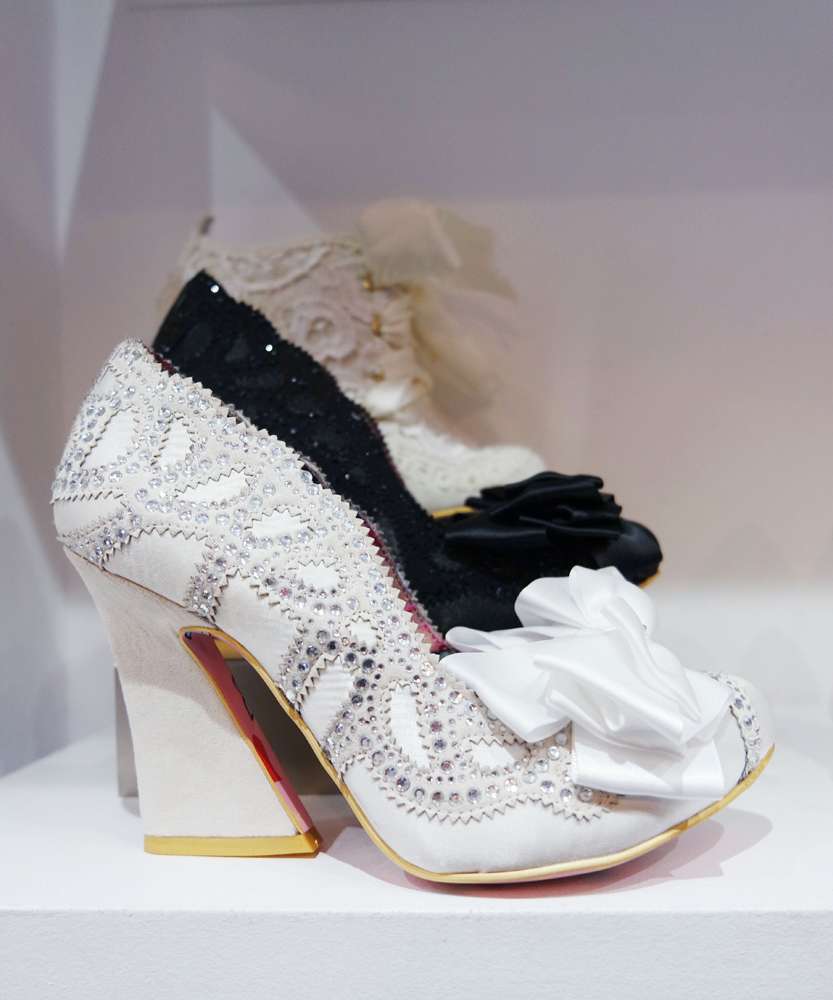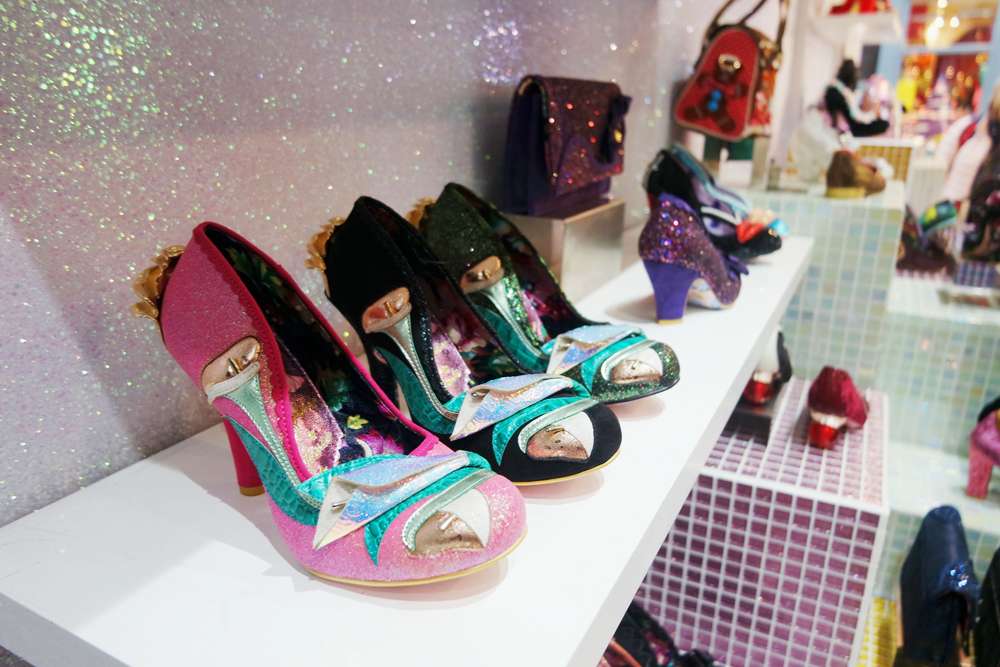 I mean sure…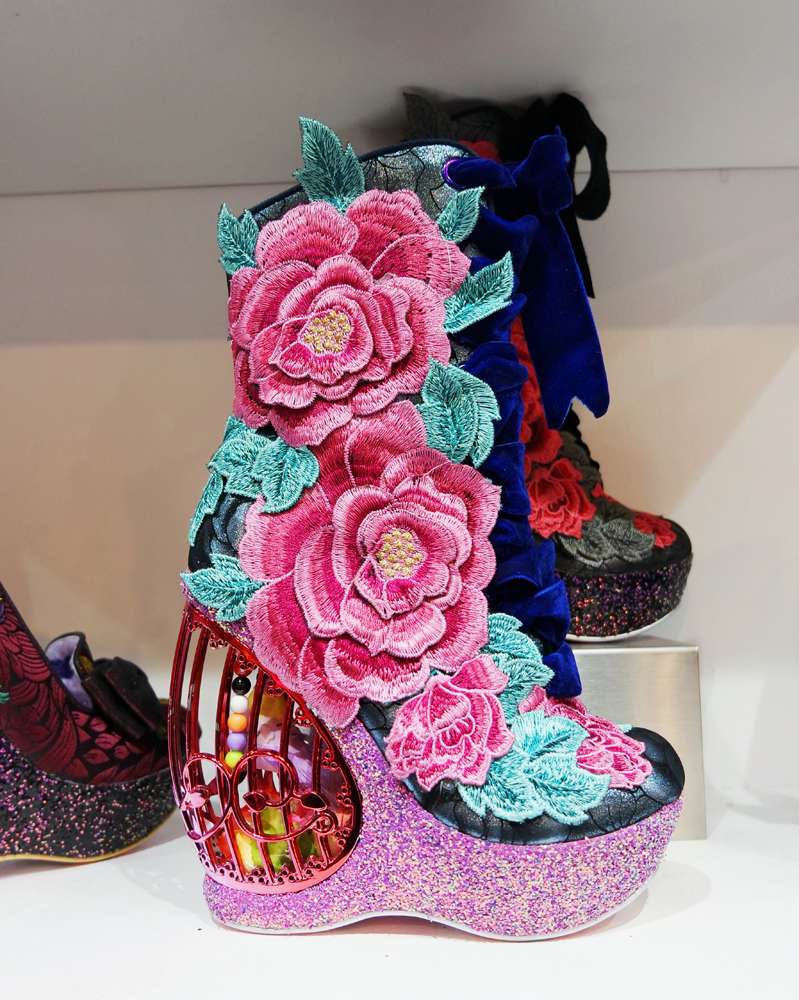 I actually saw someone try these on and they looked AMAZING.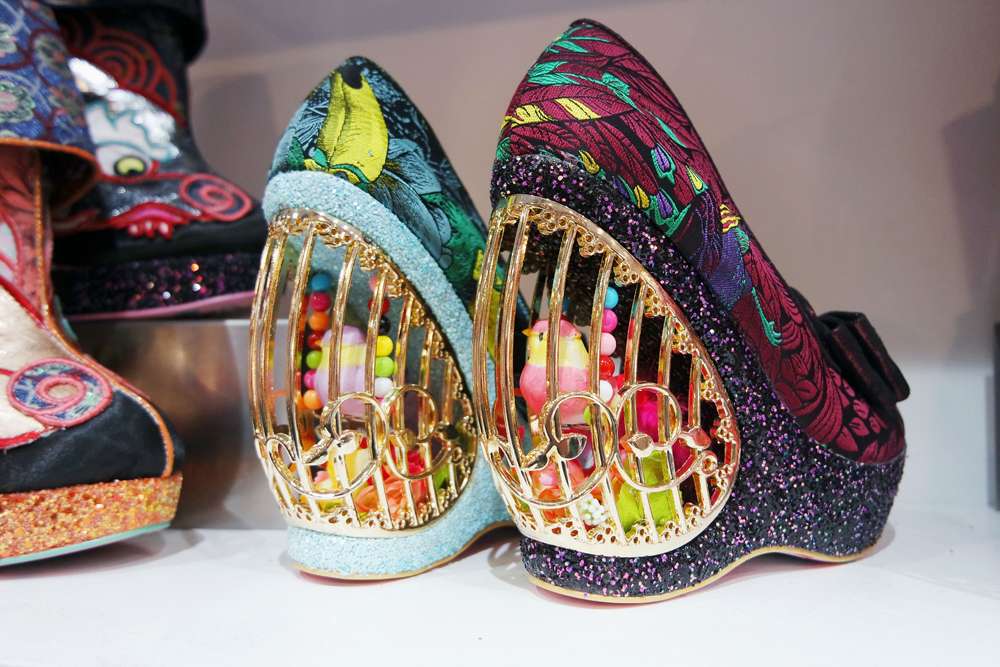 So subtle, so understated…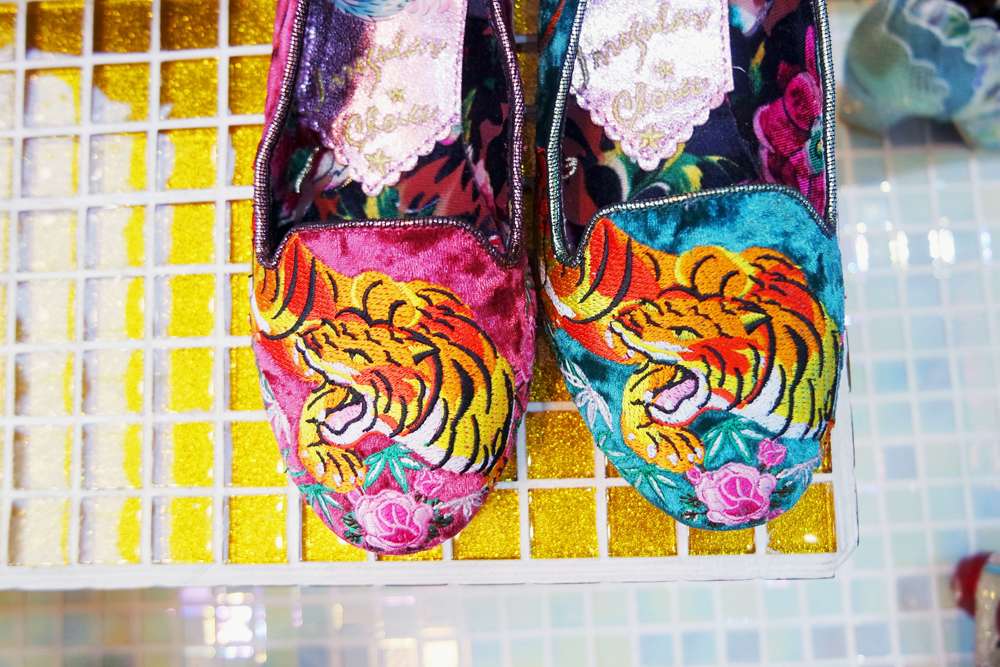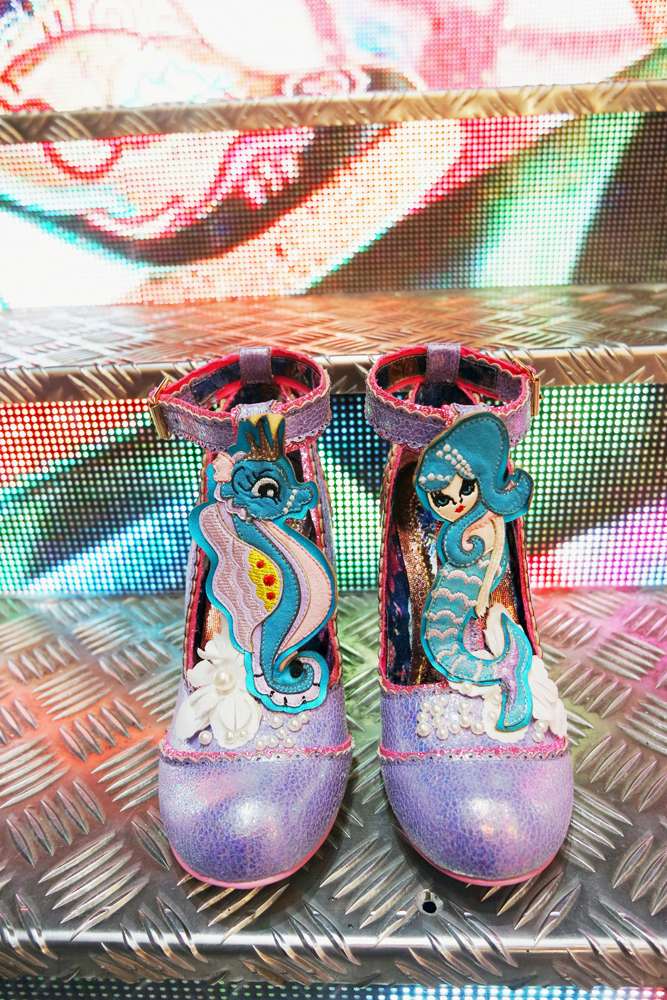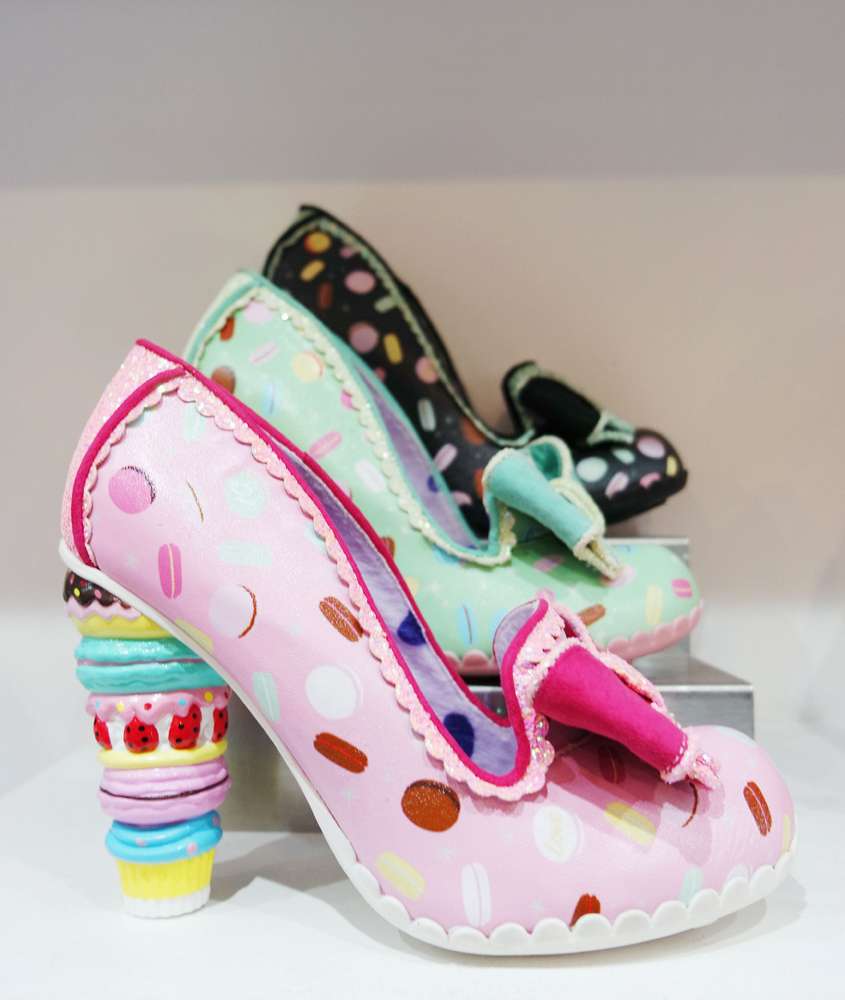 Unicorn lovers, they've got you covered.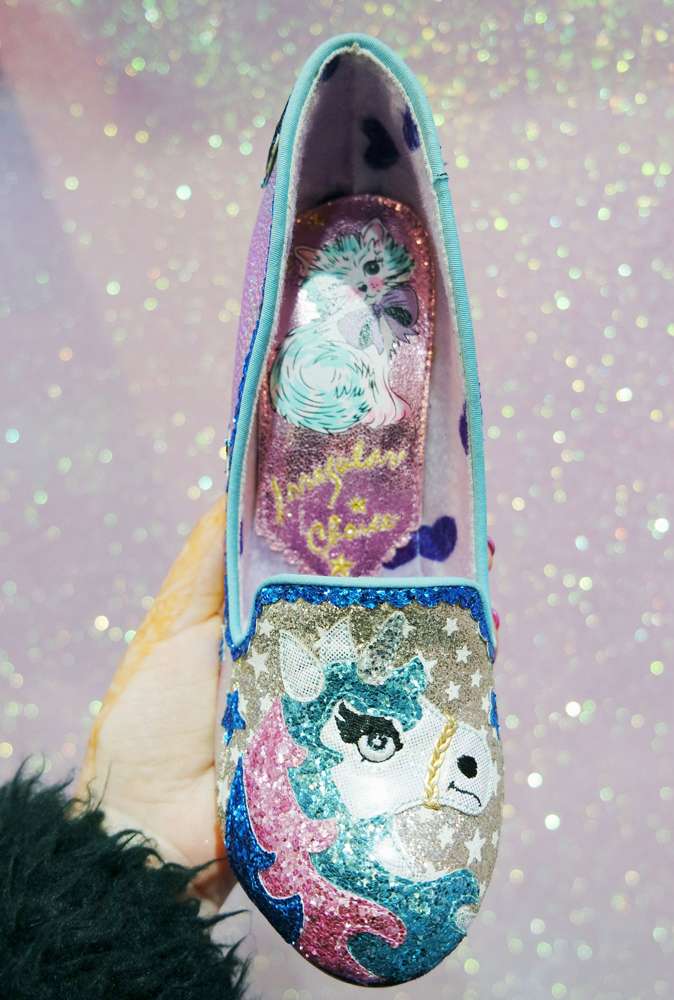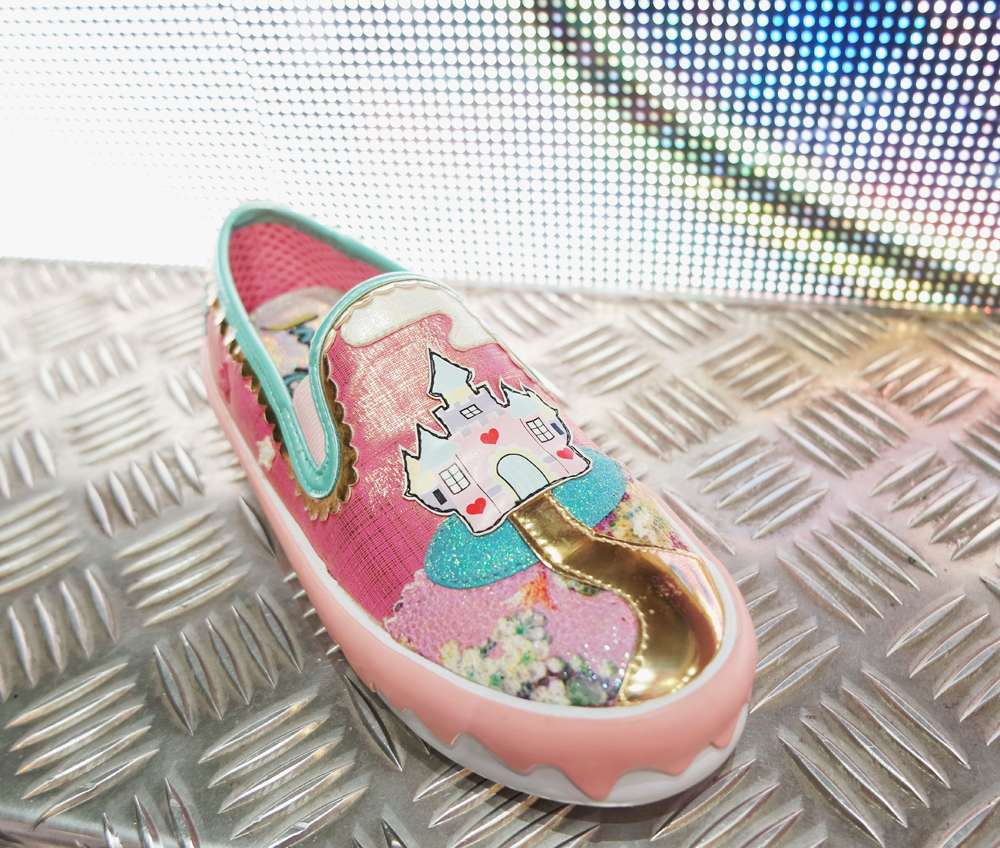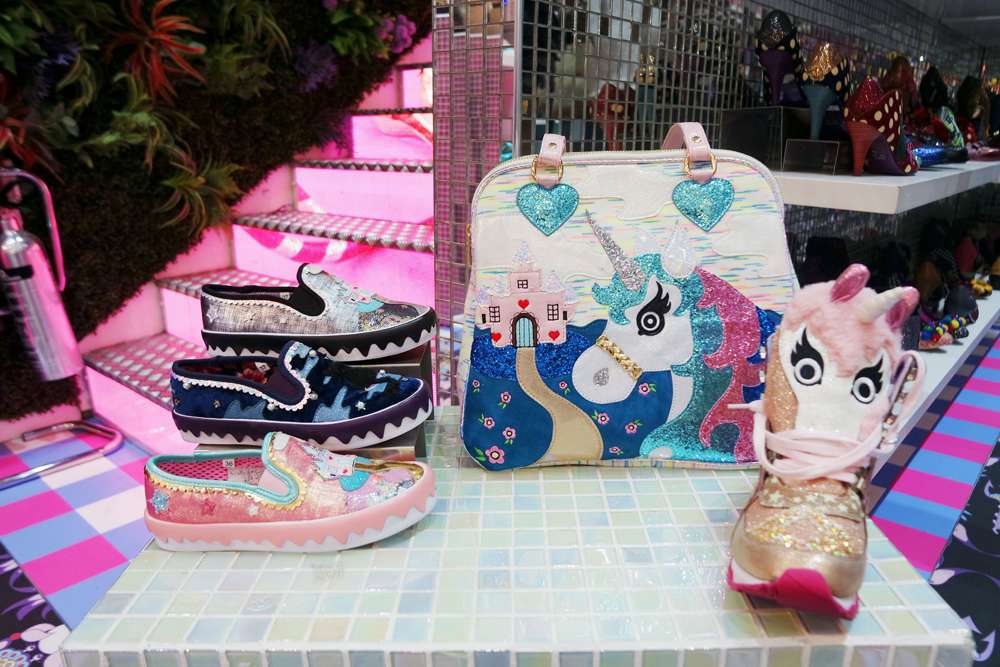 Ugh I am so obsessed with this Starry Night design.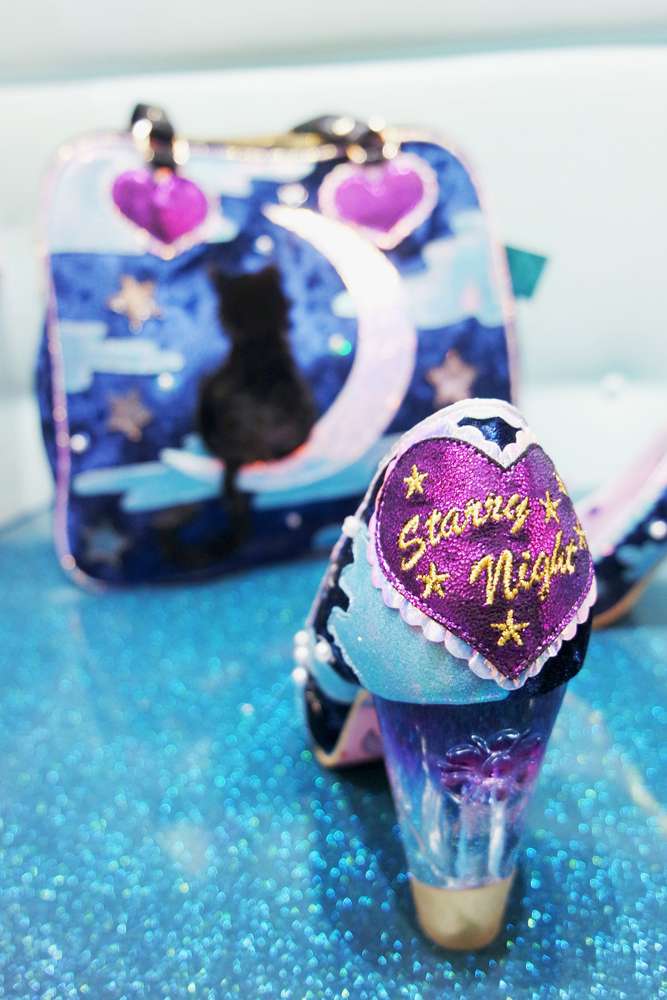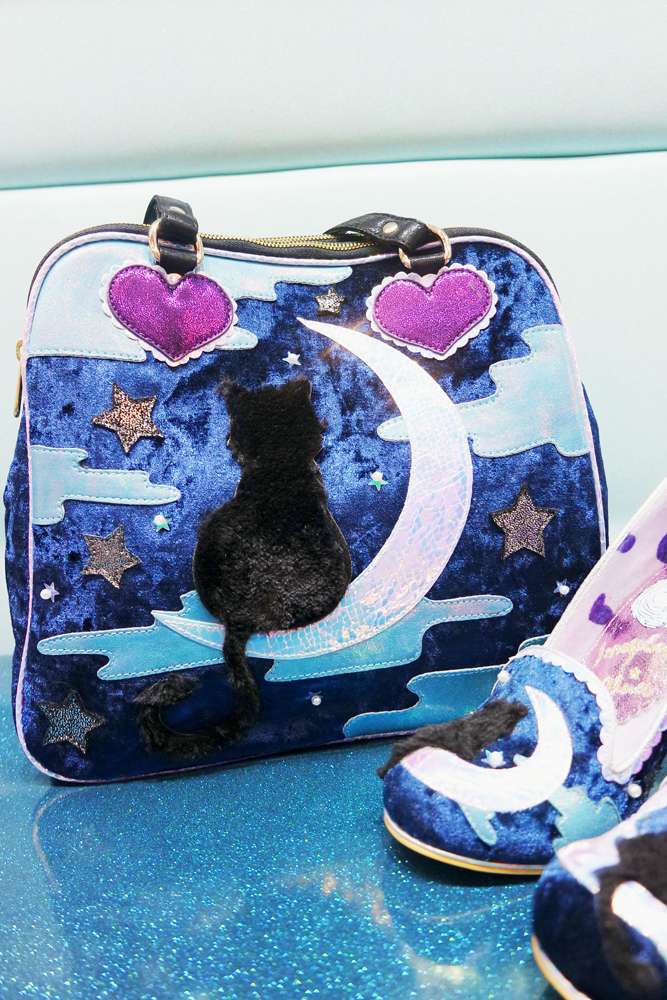 IC have been doing handbags for a little while, but I think they've massively stepped up their design game on these this year. Unicorn lovers, cat fanciers, glitter aficionados – their handbags need to be added to your Christmas list immediately. All covered in non-shedding glitter, some with embedded lights, others with holographic vegan leather… yep, they're all pretty much incredible.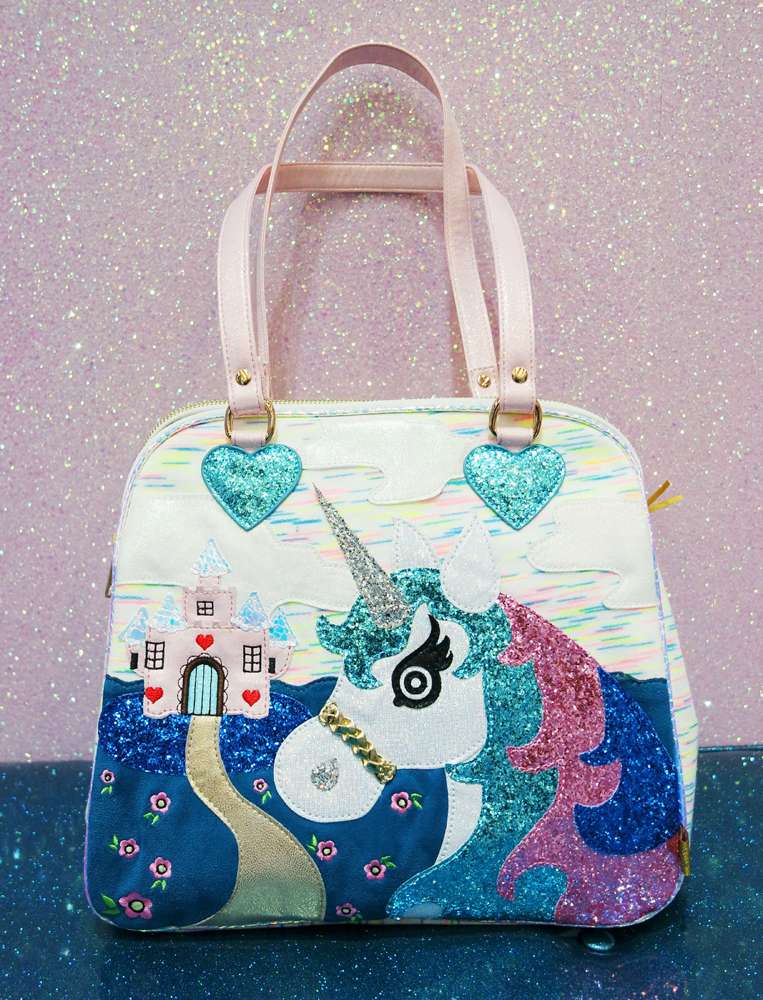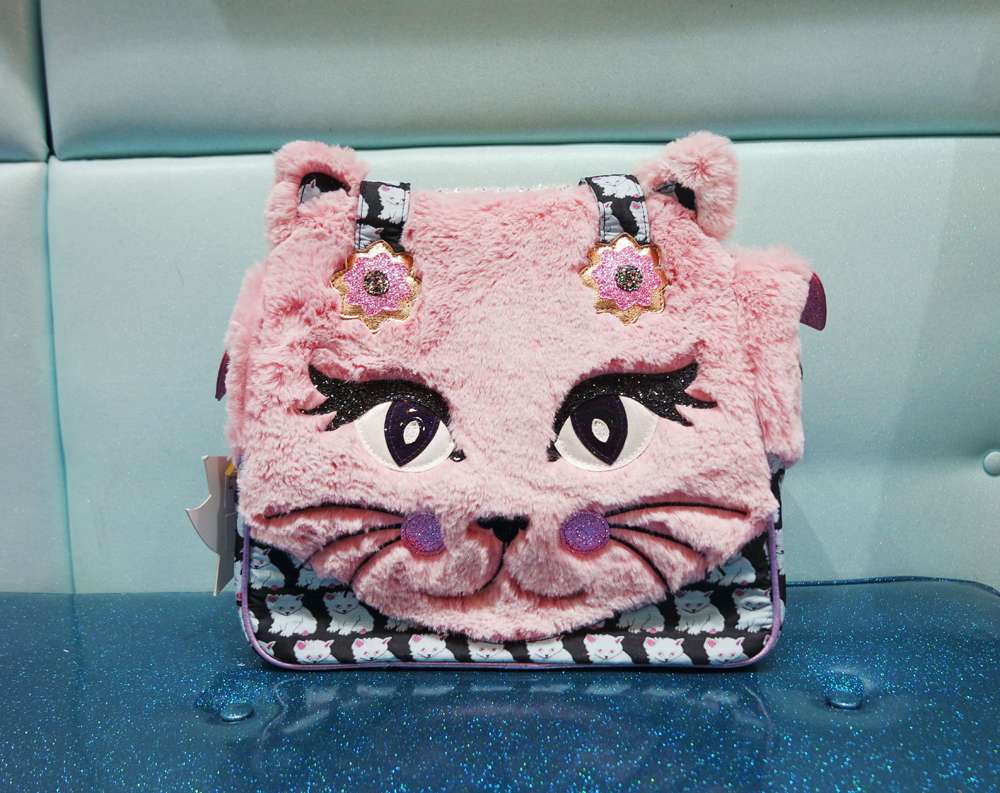 They nearly all come with matching shoes too!
Something else that caught my eye almost immediately was these cushions. OH MY GOD YES, they're expanding into homewears! I don't think I even need to explain anything about these other than to say I AM OBSESSED AND I NEED THEM.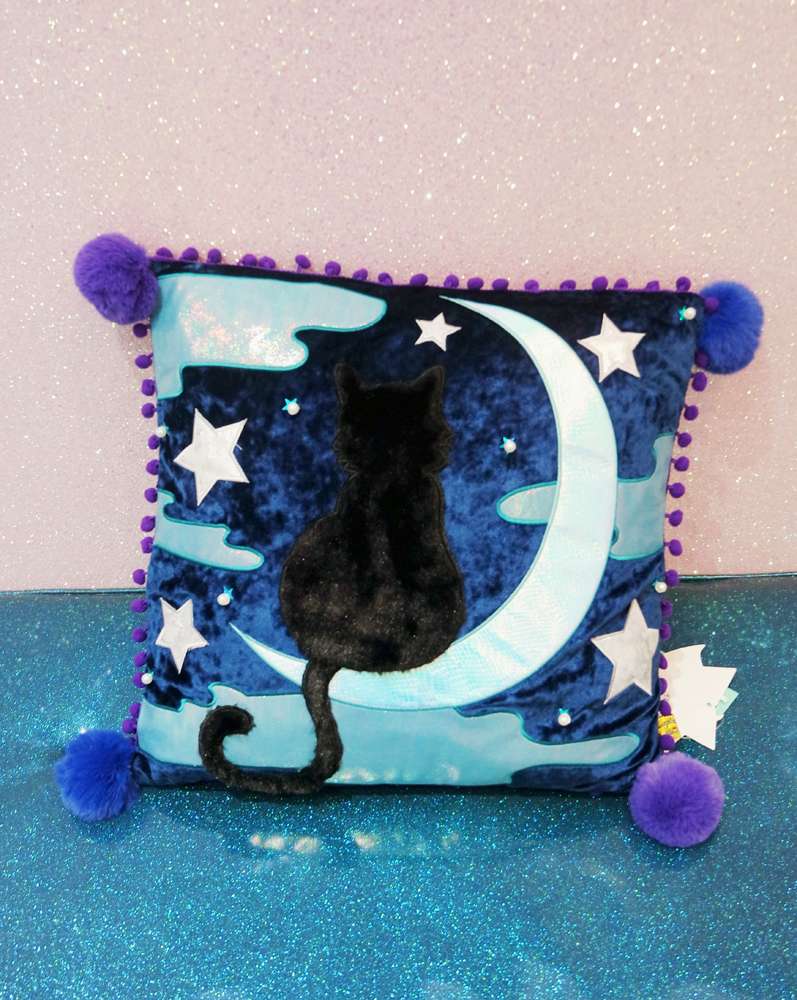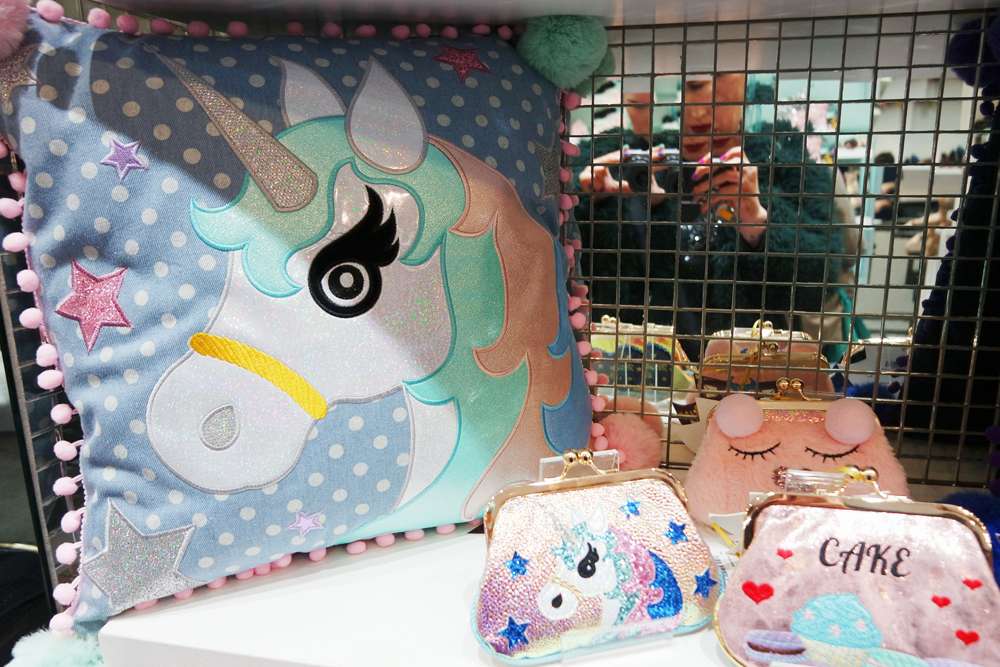 So whether you have your heart set on a pair of Irregular Choice shoes for your wedding, or you're still on the fence, I can not encourage you to go visit their Carnaby Street store enough. They also have branches in Brighton, Norwich, Birmingham and Leicester.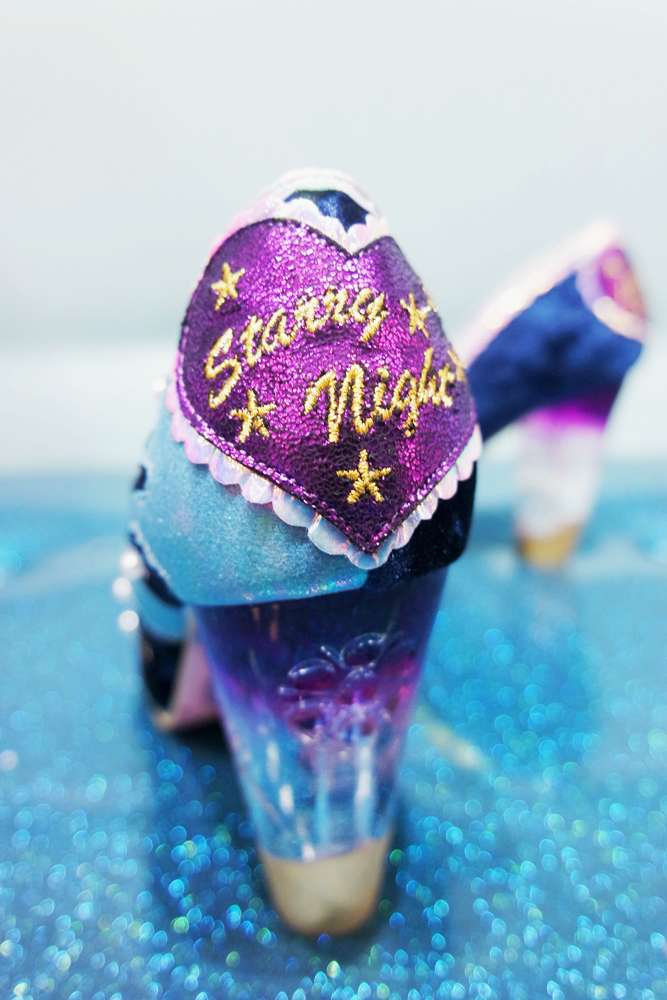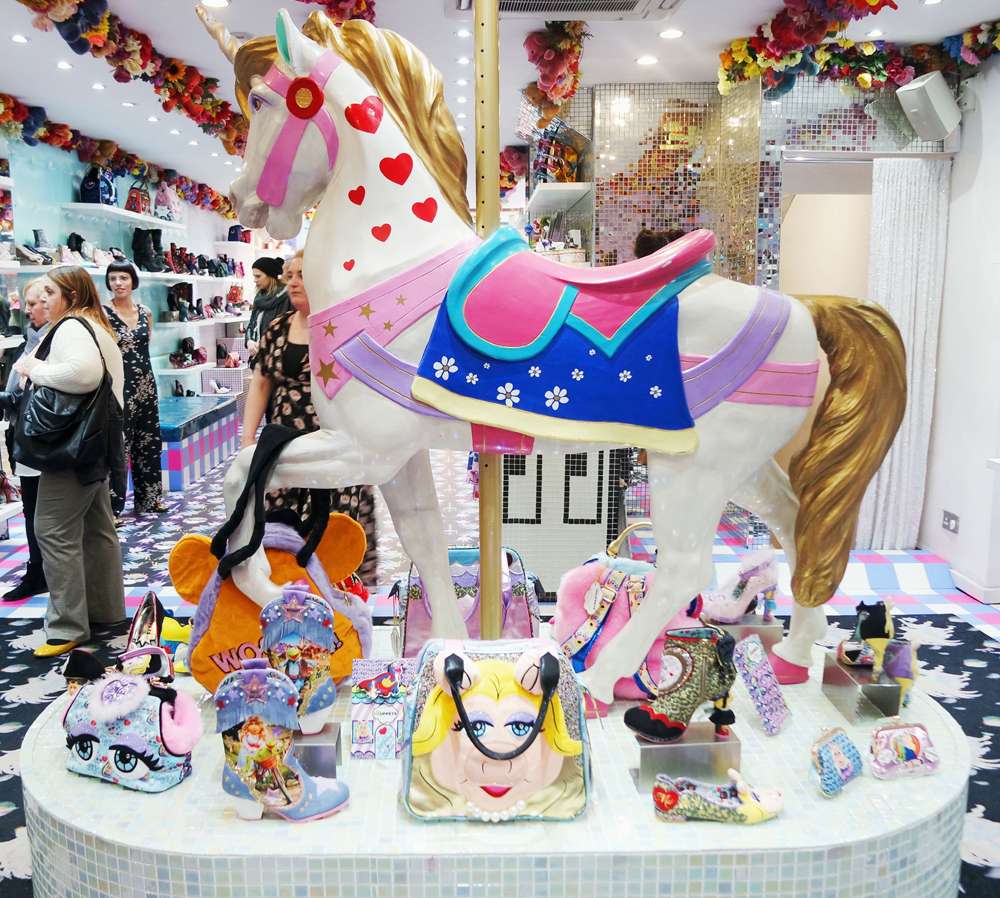 Are you planning to wear Irregular Choice shoes on your wedding day?