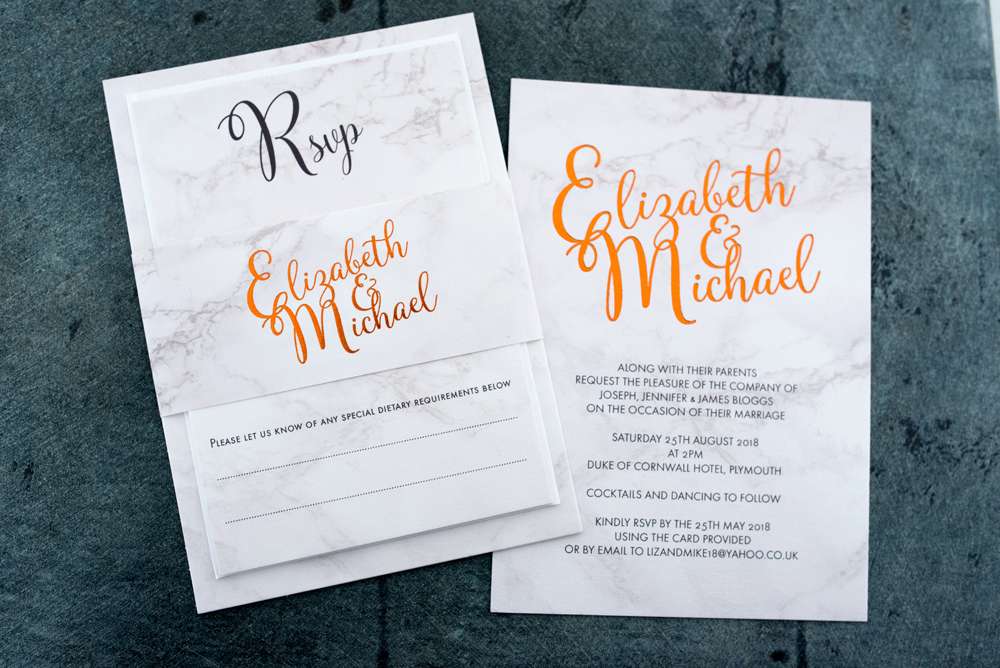 We've covered ten questions to ask your wedding photographer and videographer, and today we're chatting to stationery designer Nikki from Knots and Kisses to find out the things you should ask anyone you'd like to book to design the paper pretties for your wedding.
Other than your photographer and venue, choosing who to work with to create your wedding invitations is probably one of the first things you'll need to look at when planning your wedding. Your invitations are that initial glimpse for your guest's as to the look of your day so for many it's really important to get right.
I've been working as stationer now for eight years and chat to other stationers in the wedding industry on a regular basis and there are a few basic questions you could ask us before booking which would make ordering your stationery so much easier and less stressful!
1. Can I get an idea of the style of your existing work?
Whatever wedding service you are booking, it is essential that you ask to see samples of previous work so you can gauge their style and what they do best before you go any further. Make sure their style already aligns with any ideas or Pinterest board you might have. Don't assume a stationer can do any style, especially if you are looking for a bespoke design and NEVER ask them to copy something you have seen elsewhere. Most stationery designers will work best if they are creating the style of work they love and you will get the best out of your stationery and invitations this way as well.
2. How far in advance should I book?
If you are in the early stages of wedding planning and are starting to look at the suppliers you would love to work with then pop them an email as soon as you can. Its important to check what their lead times are and how far in advance you should book them. Lead times will vary depending on if they print in-house or outsource it, and if you want something bespoke designed for you that will take longer too.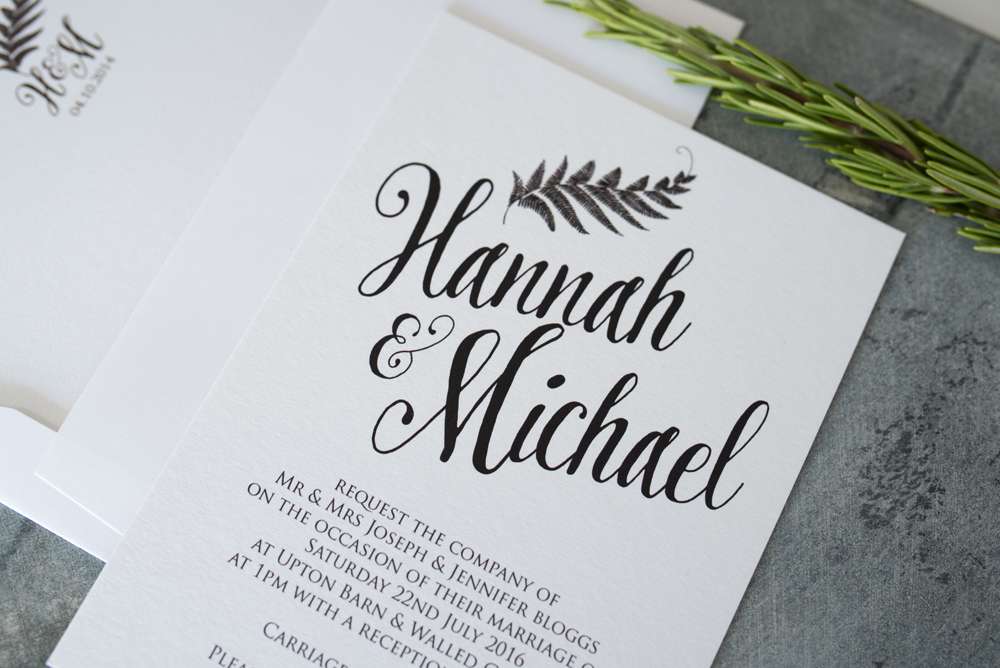 3. What are your turnaround times?
Again this is something which it is great to find out as soon as you can to avoid disappointment. Many stationers outsource their printing so it's not just a case of 'pressing print' and bingo 24 hours later you have invitations. It takes time to go through a proper proofing process to make sure you are 100% sure that everything is exactly how you want it. Then there is the setting up of print files, the printing itself and the hand finishing and packing. Asking this question in advance means you won't be thinking you have plenty of time to order and then be frustrated.
4. Can I change the colour of an existing design?
Most stationers will offer some sort of service where they will change the colours of an existing design for you at very little extra cost. It can be a really good idea to go down this route if the cost of having a fully bespoke option is outside of your budget, so worth an ask rather than dismissing the stationer immediately because they don't have exactly your colour scheme in their standard collections.
5. When should I send out my wedding invitations?
While when you send your wedding invitations out is entirely up to you, most stationers will have experience on the ideal time and can advise on when is best based on the type of wedding you are having. Use their experience and you'll find the whole process much less stressful!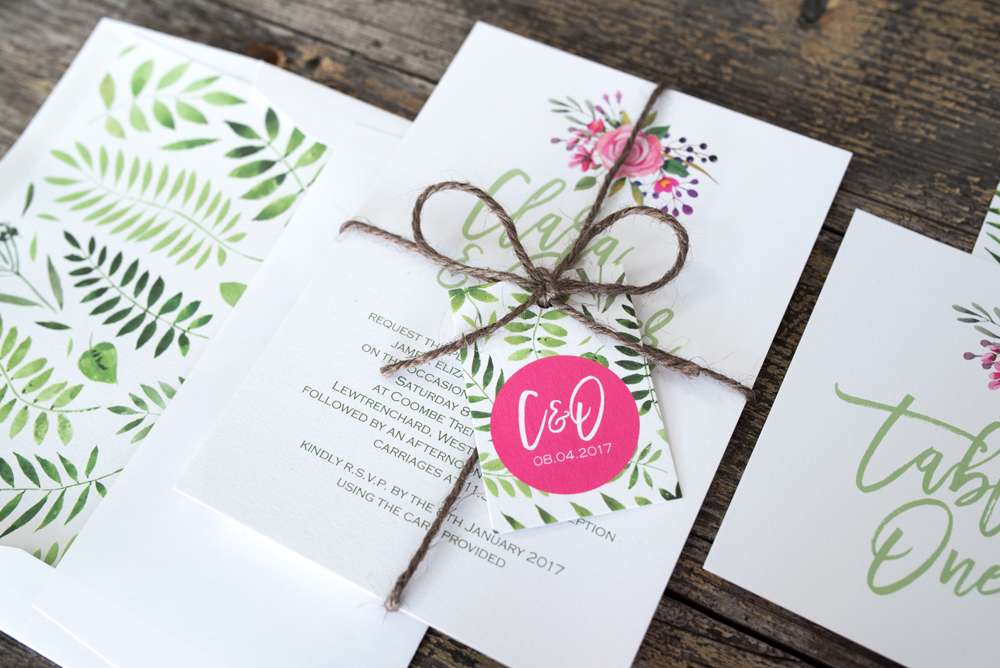 6. What should I set as my RSVP date?
Use your stationer's experience as a guide when decided on this. For example, you might think that a month before the wedding is plenty of time to set your RSVP cut off date. However, if you are looking at ordering on the day stationery such as table plans or order's of service, bear in mind it might take you a week at least to chase stragglers who haven't RSVP'd on time, another week to bash out the table plan and decide whether Aunt Maud should really be sitting next to cousin Dave, and before you know it it's two weeks to go and it's often too late to order any reception stationery. Give yourself a break and set that RSVP date early!
7. What is included in the price?
Get a really clear idea from your stationer what is included in the package you are buying from the start. Even if it is a 'standard', 'off the peg' or 'semi-custom suite' or collection, make sure you know exactly how many inserts are included. Are they sent to you ready assembled? Or is everything posted separately and you assemble yourself?
Every stationer works slightly differently and includes more or less in what they are offering, which may well be reflected in the price. On that note make sure you are comparing like for like before you start to try and 'barter' the price down… Oh and don't try and barter! This is not a Marrakech Souk but a small business owner who has spent a lot of time agonising over their pricing! None of us mind being asked if there is any chance of a discount but please don't treat us like we're trying to fleece you from the start.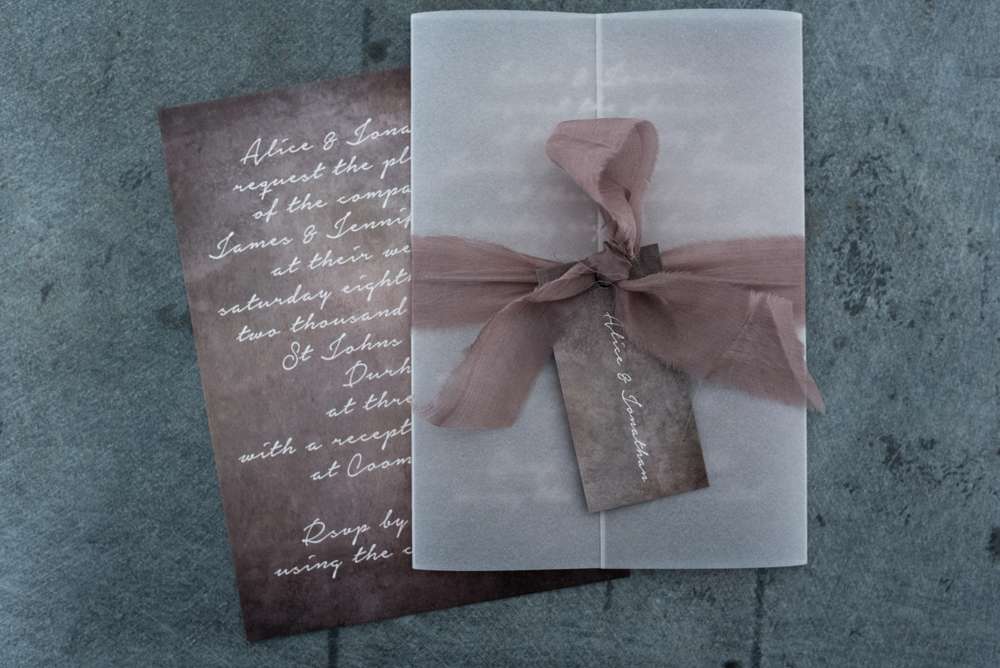 8. Do I get pre-printed guest names?
Some stationers will offer this as a service. For some it's automatically included in their pricing, for other's it's an optional extra so it's worth asking to start with.
Have a think about how the invitations will look with the names written in by hand. Do you have neat handwriting? Do you actually want the names included at all or will it be easier to have a stack unpersonalised to send out easily? Ask your stationer in advance what they offer and then you can make the right decision for you.
9. What is the best format for me?
It's a good idea, especially if you are ordering a bespoke design, to give your stationer a list of your essential things that you would like to include… Or ask them what it is possible to include so you can easily decide what format of invitations is going to work for you. Your stationer can advise on map cards, RSVP cards, how many information cards you might need, whether a concertina design would be best, if you want to have an easy to return RSVP postcard or something more formal in an envelope.
The style may be governed by how many you need to send out so let them know as early as possible the quantity you think you might need so they can quote accurately.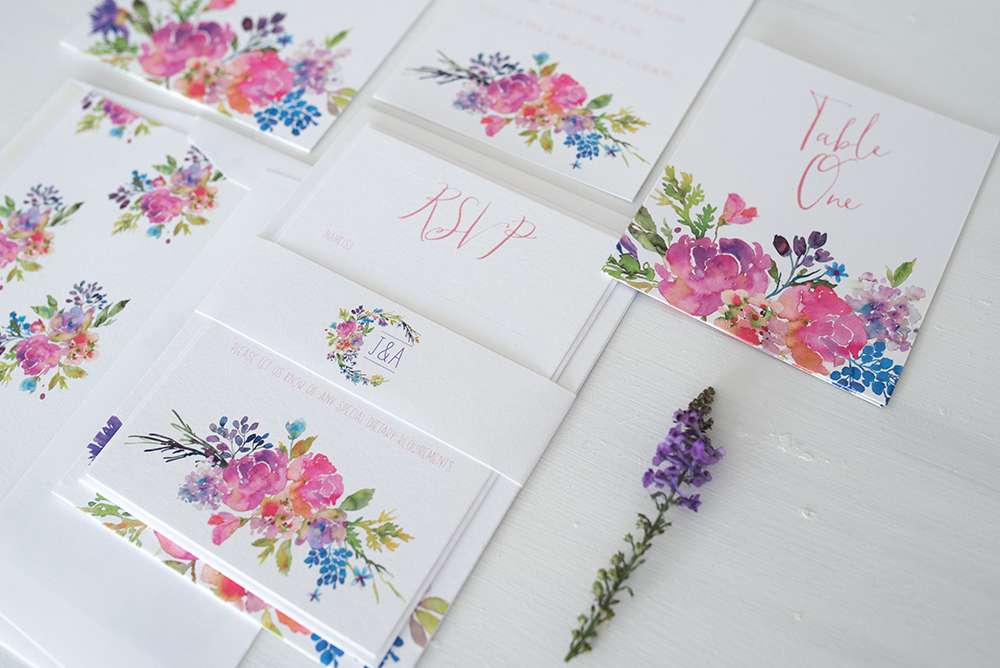 10. What is the best way to contact you?
Most suppliers have no issues having an initial contact through social media but will often want to keep a proper record of conversations once a proper booking process has been started so will often switch to email or a work management system at that point.
Make sure you know what is appropriate for your supplier. Some might be fine with the whole process via Messenger or What's Ap … most won't be though. No matter how lovely and chatty we are and want to have a great relationship with our client's we are still running a business.
Check that they are OK with phone calls outside of the working hours and don't automatically assume that ringing at 8pm is alright. Most suppliers will take calls and be flexible when they can but check during that initial enquiry process.
ABOUT THE AUTHOR
Nikki Sherriff is a wedding stationer and stylist who has been working in the wedding industry for eight years. Based in Devon, she creates dark, colourful, bold and fun stationery and styled events which not only focus on current trends but making a wedding all about the personality of the couple behind it.