Wedding planning may be stressful, but you should be able to rely on your chosen suppliers and wedding professionals. Asking the right questions will help you work out which suppliers are best for you. In this new series we'll be talking you through the kind of things you might want to ask a potential vendor before you book. First up, wedding photographers.
Sophie Cass is both a bride-to-be and wedding photographer so she's the perfect person to shed some light.
Choosing your perfect photographer can be a long and difficult process. As a bride-to-be and wedding photographer, I know this only too well. Before you book your photographer, take the time to sit down with them and ask them these questions either in person or via email. You don't want to find out on the day or after the wedding that they weren't right for you.
1. How far in advance should I book you?
In general, you should start looking at potential photographers a year or more in advance. Many photographers, however, will accept last-minute bookings and may even offer a discount. Peak wedding season in the UK is May to September, and most photographers will get booked up very early on, but if you're having a mid-week wedding or winter wedding you may be able to book just a few months beforehand. Make sure to ask your photographer about their availability, and ask them to pencil you in and inform you if anyone else inquires about your date.
2. How would you describe your style?
There are several styles of wedding photography, from documentary and reportage to fine art and high-key, so it's definitely worth researching which style you prefer before you book your photographer. Would you rather have informal, candid photographs or lots of posed pictures? The style of your photographer will massively impact the end result. Take a look at previous examples of their work before you decide to book, to ensure that they are shooting in the style you desire.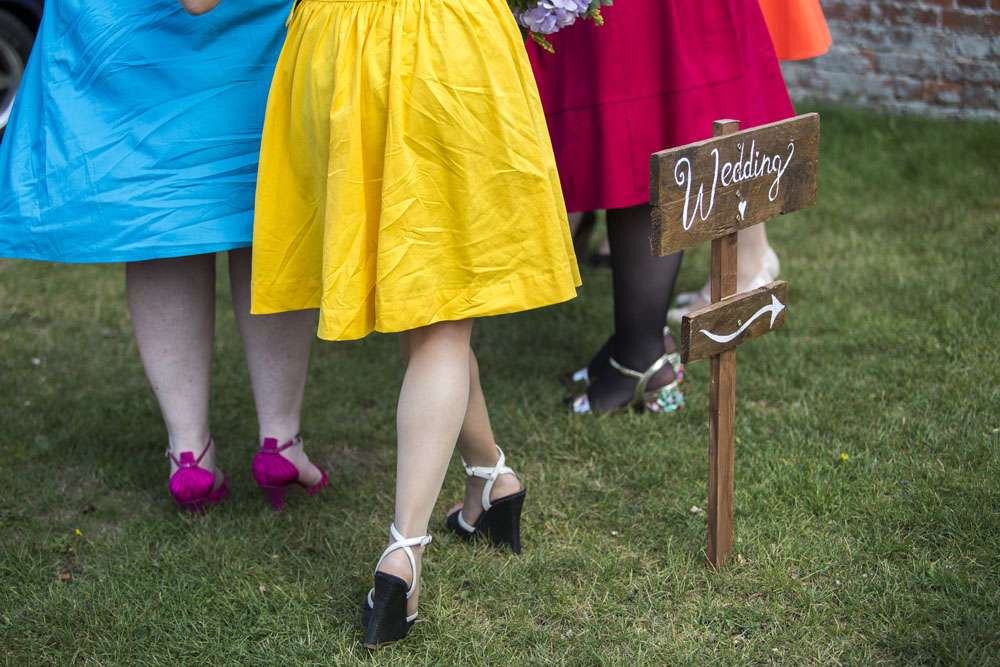 3. How will you interact with us on the day?
Similar to a photographer's photographic style, they will also have a style of shooting. Some photographers prefer to stay out of the way and capture images from a distance, only stepping in to pose their subjects, while others will be heavily involved in the action. Do you want someone who will be by your side all day long, or someone you will barely notice? There are advantages and disadvantages to both, so it's entirely up to you what you would prefer.
4. What equipment do you use?
The brand of camera doesn't matter; nor does the amount of lenses. What does matter is how prepared they are. A good wedding photographer should have some form of external flash, such as a flashgun or off-camera light. It's also worth asking whether their camera is full frame or cropped sensor. A full-frame camera is preferable as it will impact the amount of detail they can capture in a photograph and how well the camera will perform in low lighting.
5. What does your package include?
This is an important question, because while some photographers will include everything in their package, others will have extras available as add-ons. Check whether you will have to pay extra for travel, how they will deliver their photographs (USB, CD, or download?), how many hours they will be at your wedding for, and if a pre-wedding engagement shoot is included or not. You will want to make sure you are clear on what is and isn't included, to avoid spending extra money later on.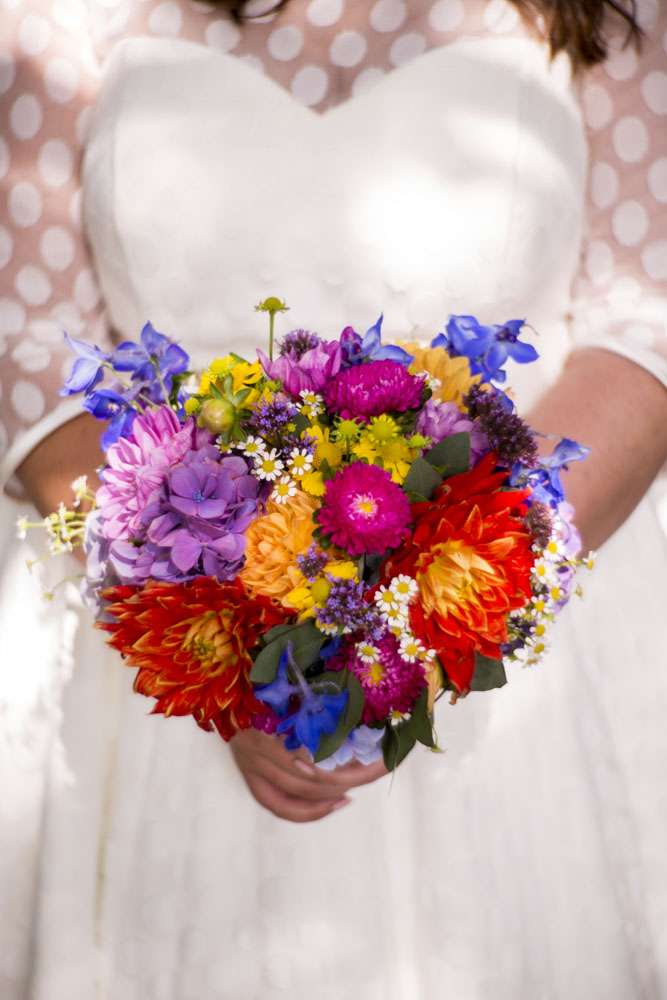 6. What doesn't your package include?
To prevent yourself from being caught out, make sure to follow up the previous question with clarification on what isn't included. For example, what kind of editing will they do? Will they simply adjust levels and exposure, or will they retouch the images entirely? It's also worth checking whether digital or print albums are part of the package, and whether you are paying for their time or for the photographs. Some photographers will present you with a digital album of photographs and charge for the download or print of individual images.
7. What do you need to know from me before the wedding?
There are a lot of logistics involved in photographing a wedding. The timings need to be perfect, as the photographer needs to be in the right place at the right time, and they also need to know exactly what photographs you want them to capture. If your photographer says they don't need any information, this should be a big red flag. A photographer should be as prepared as possible, asking for a shot list, a schedule, and names of the family members you want photographed.
8. What kind of insurance do you have?
There are two types of insurance your photographer should have: camera insurance for their equipment, and public liability insurance. Camera insurance will mean that if their camera or equipment breaks, is stolen, or is damaged, they will be able to replace it quickly and easily. Public liability insurance covers the cost of legal claims made by the public against them for accidents and incidents that occur in connection to their business.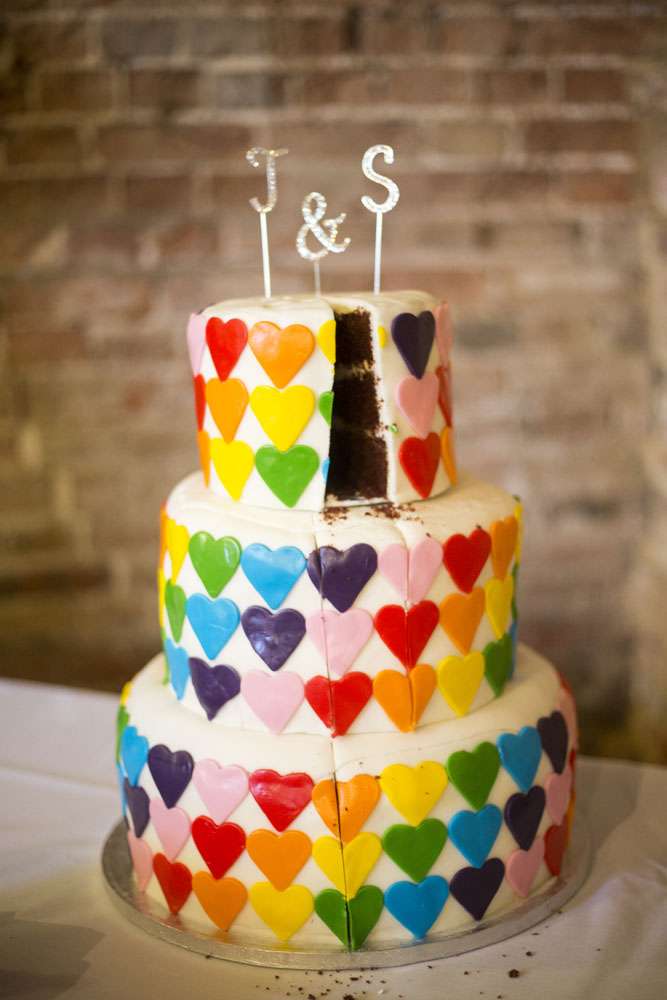 9. What happens if something goes wrong?
Life is unpredictable and, unfortunately, it's easy for things to go wrong. Your photographer could become ill on the day of your wedding, lose a piece of equipment, or even accidentally overwrite your wedding images. A reliable photographer should have plans for every possible problem, such as connections to other photographers who can take over, access to rental or secondary equipment, and a foolproof storage solution to keep your images backed up and safe. If all else fails, they should have a clause in their contract regarding refunds and compensation for mistakes on their part.
10. How long will it take us to get our photos back?
Even in peak wedding season, you shouldn't expect to wait any longer than a couple of months to receive your photographs. Most photographers will be able to get your images back to you within a couple of weeks, whilst other may take more time. It all depends on how they process their images, and whether they're simply fiddling with a few levels or are retouching the whole lot. Make sure you ask this question so that you know what to expect after your wedding, and so you aren't waiting around impatiently.
Asking the right questions will help you work out which photographer is best for what you want, and will also give you a chance to see if you click and get along. Your photographs will be one of the only things you can look back on to remember your big day, so make sure you're picking a photographer that's truly right for you.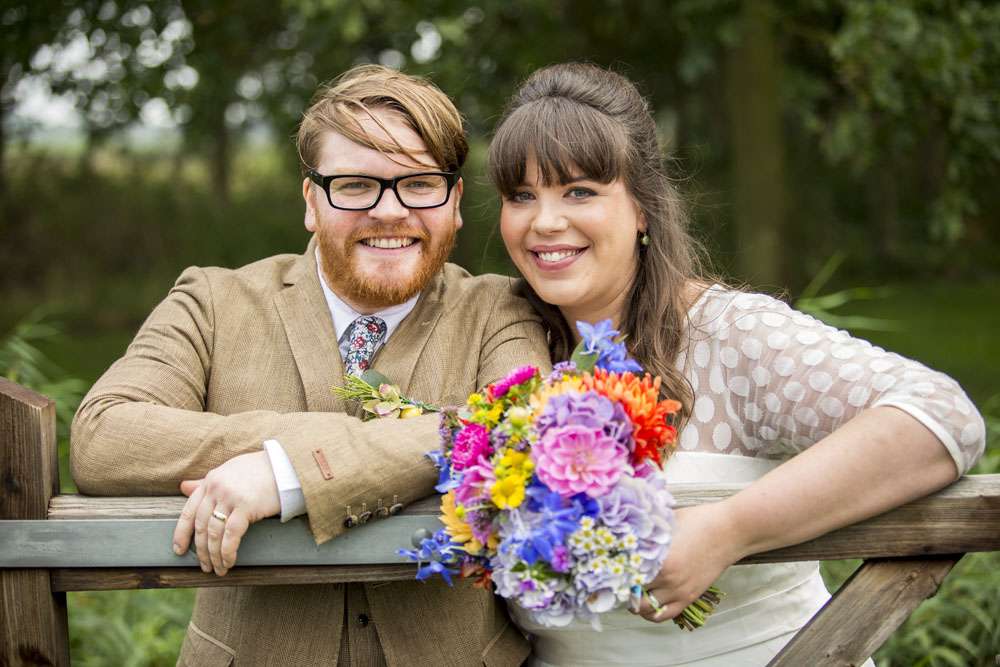 ABOUT THE AUTHOR
Sophie Cass is a feminist bride-to-be, wedding photographer and writer based in Norfolk. Covering East Anglia and London areas, she specialises in creating honest photographs in a documentary style, capturing those emotional moments as well as the small details that make a wedding day so special.