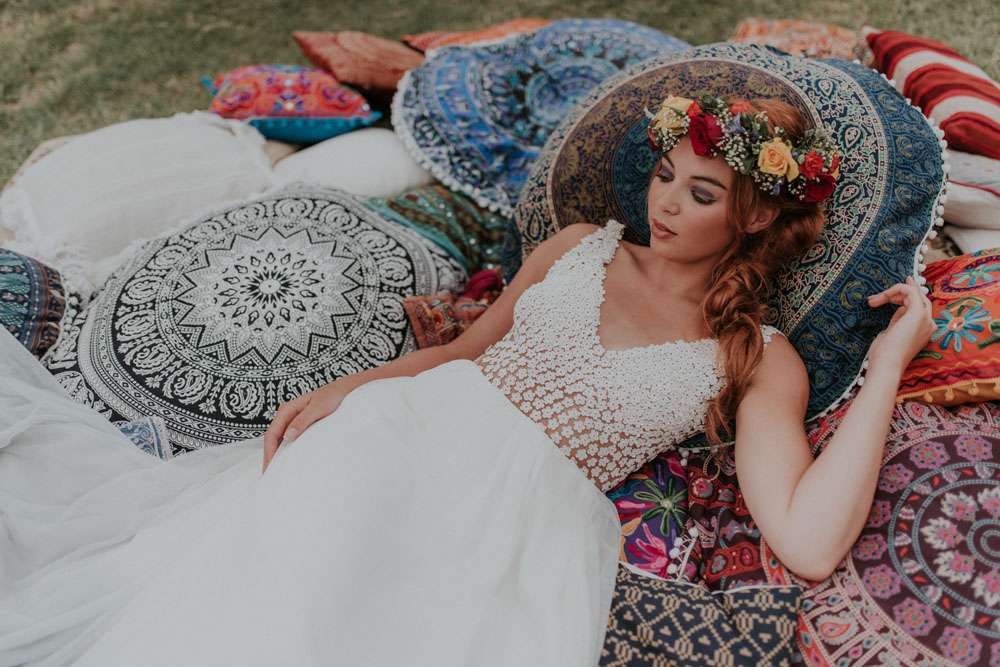 Lucy Can't Dance is fast becoming one of my favourite independent British bridalwear designers. Not only are all her gowns designed and handmade in the UK but her style is quirky, edgy and really different from anything else I've seen. Want a wedding dress with fringing cascading off the sleeves, one with a sheer bodice covered in delicate applique roses, or one dip dyed in the colour of your choice? Lucy Can't Dance has you covered!
I'm so excited to share her brand new collection, and the accompanying film, with you today. I know you're going to love it just as much as I do!
These are wedding dresses for alternative babes who want something non-traditional to wear on their wedding day. If your style is more bohemian, vintage and edgy, you are going to love them! Using  colourful dip dye effects, beautiful laces and intricate details, Lucy loves to give her brides the chance to wear an elegant dress with an eccentric twist.
The best part is while she has a collection of dresses to choose from, every one can be altered and customised to suit your own individual style. Necklines, fabrics, colours and details can all be changed to give you your perfect dress. All of their dresses are handmade in their tropical themed studio in Essex. They offer appointments for you to go and try their creations on.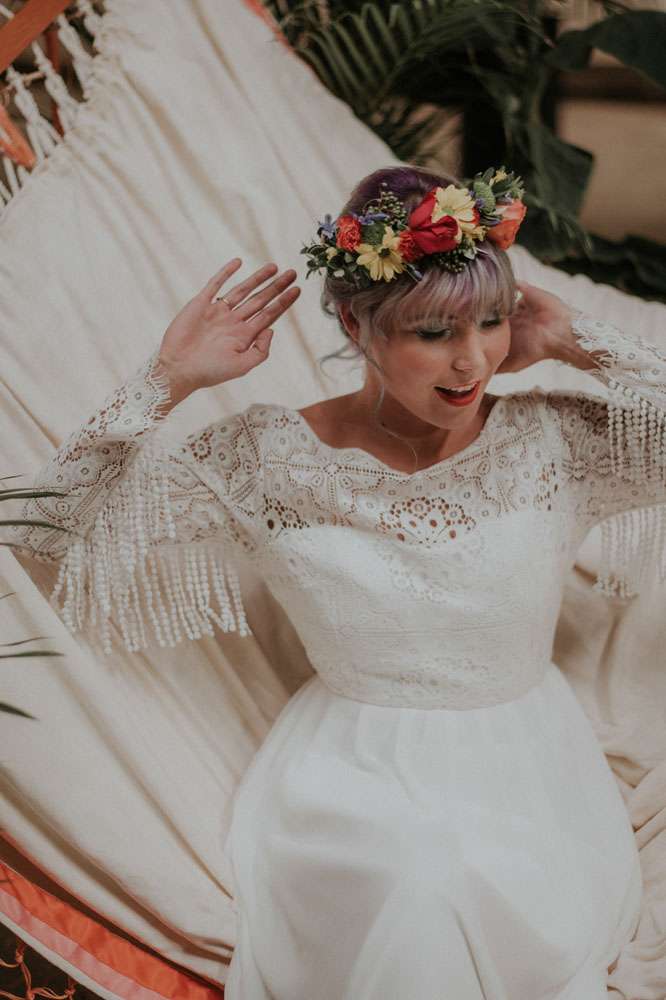 The dresses range from £1000 – £3200 depending on style and details, but the majority are under £2000. Their most expensive dress is Heart of Glass as it has 800 hand sewn flowers over the bodice which takes a long long time to make! You can check out the full range over on her website.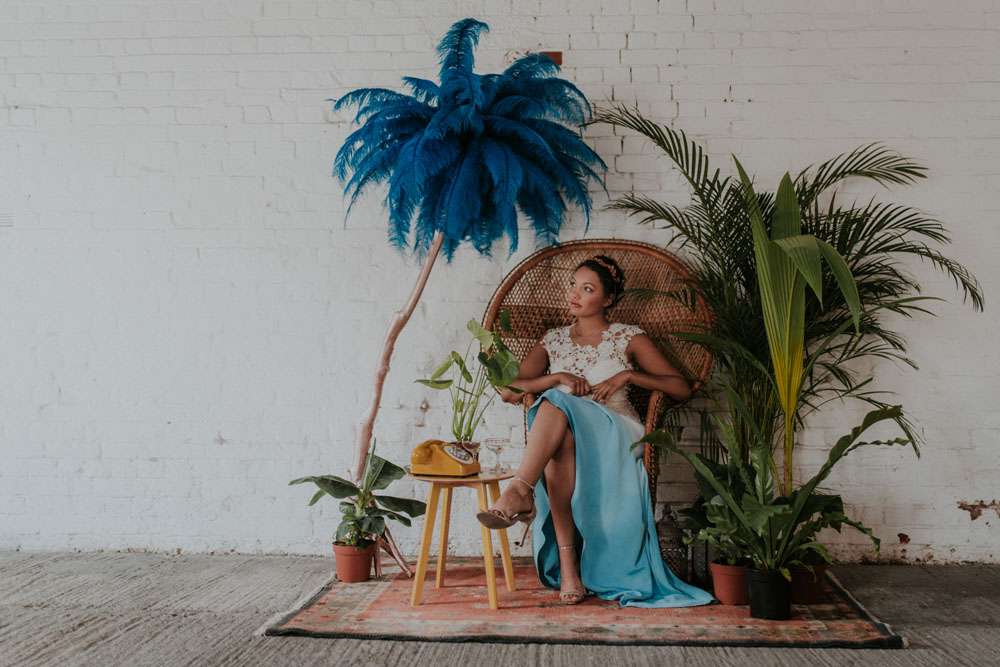 "Our exact target bride is those that are reading Rock n Roll Bride!" Lucy told me. "Women looking for a wedding dress with a difference! Something colourful to make them stand out in the crowd. We pride ourselves in giving brides an alternative choice to the more traditional dresses. It's so important for brides to feel like themselves on their wedding day and not feel like they're in a bride costume. This is the biggest and most amazing dress they are every going to wear, so it needs to show off their style and personality."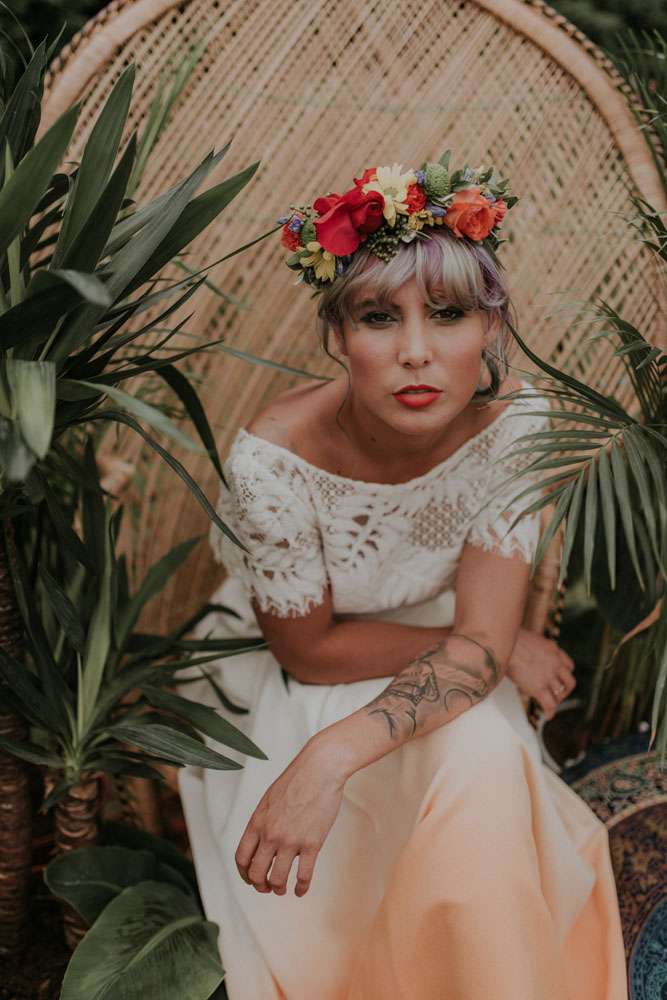 For more information or to book an appointment head over to Lucy Can't Dance's website. If you prefer you can also call her directly on 01245 290648.