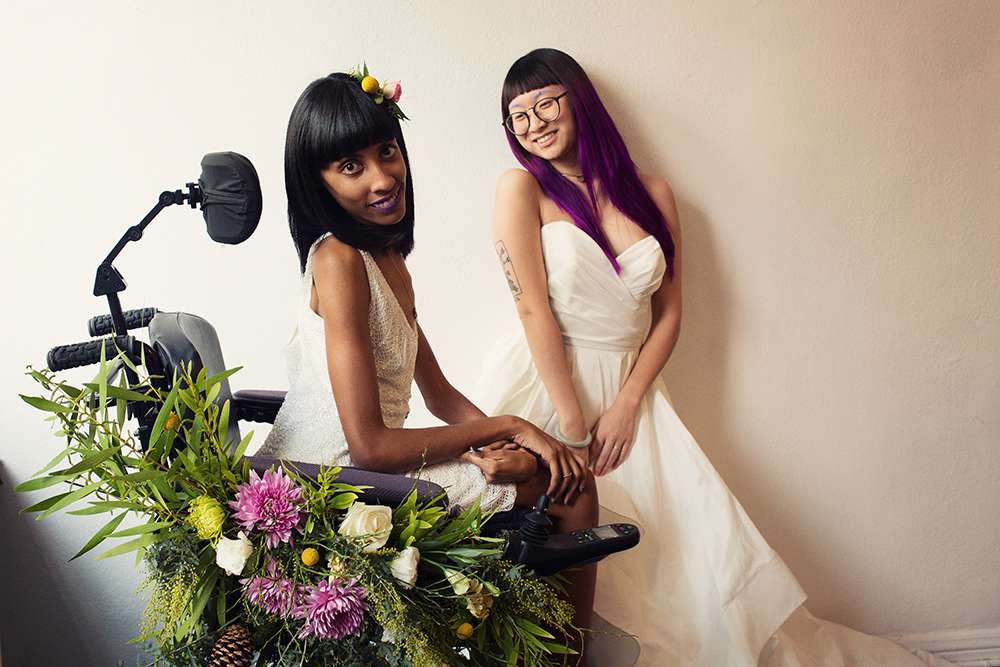 Preparing for one of the biggest days of your life can be as testing as it can be exciting, what with the multitude of things to think about. If you're not organising the venue, you're dreaming up your wedding invitations. If you're not debating a dress with your mother, you're talking your groom-to-be's best man down from any eccentric goings on.
Additional accessibility needs can then add to your list of things to consider. Whether it's you, your partner, or even some of your guests that require additional accessibility or mobility aids, making sure your wedding is suited to the needs of those attending is a must, to really make the most of the special day.
While accessibility has become a hot topic of conversation recently, there are still a number of locations and venues associated with weddings, that fail to provide enough accessible options to make your day as comfortable for everyone as possible. As such, mobility aid providers, Ability Superstore, have provided a few words of wisdom to help you plan your wedding with accessibility in mind.
Save the dates will come in handy
You're engaged! Congratulations! There aren't many occasions that make you feel as giddy as you do when your other half pops the question. Now, while you might think that sending a few save the date cards are just to let your nearest and dearest know when you plan on getting wed, you could in fact use it to find out about any accessibility needs.
Even if you don't require any additional accessibility yourself, you might find that some of your guests might. With this in mind, create your guest list filled with those closest to you, and start filling in those 'save the date' cards. If you're having your cards designed, you could add in a section that asks your guests if they have any accessibility needs. That way, you're prepared well in advance, before the official invitations go out and before you have decided on your venue.
Don't forget the plus ones! You don't want to plan your wedding knowing that your guests don't require any accessibility needs, only to the discover that their plus ones might. All it takes is asking your guests to think about their plus ones, too, when responding to your 'save the date' card.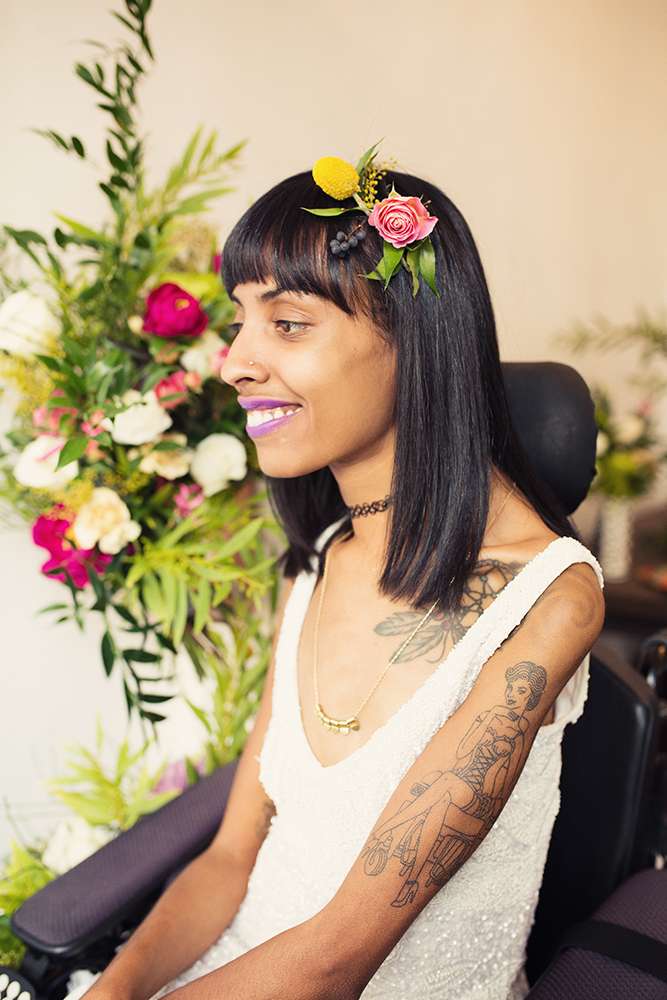 The various locations are key
Now that you know of any accessibility requirements both for the two of you and your guests, you can begin dreaming of your perfect wedding venue.
If you had any venues in mind beforehand, begin by doing a quick internet search to discover if they cater for accessibility. Bear in mind that if you're looking to book an older venue, their accessibility might not be as obvious, so it's always a good idea to get in touch with the venue to discuss your needs.
Reception venues and hotels
Think about reception locations, too. If you are planning on having a church wedding, for example, the chances are you will be throwing your reception in another venue nearby. As well as discussing the venue's accessibility, you should also consider the distance between the wedding venue and the reception, as well as if there are any local taxis or car companies available to hire, should you or your guests need driving between the two.
Nearby hotels are well worth looking into, as well as their accessibility. Ideally, you would hope to find a hotel that meets your needs close by, but if not, transport may be required, especially after a night of dancing and celebrating!
Hen and stag dos
How about your hen and stag do? If you and/or your groom require extra accessibility when it comes to your 'last night of freedom', you don't want to show up at the venue only to find they don't cater to you or your guests' needs. The same goes for your hen or stag do as it does the wedding venues; think about where you want to have it, and make the call to find out if they can provide the accessibility you need.
If you're worried a night on the town isn't going to be enjoyable, think about alternative ways to throw a party! From a weekend in a lodge to afternoon tea, a spa day to adrenaline fuelled activities, there's plenty of ways to make the most of it without the worry of accessibility.
Top Tip: If you've spoken to managers of venues over the phone, don't just take their word for it. Once they've said they can provide additional accessibility, book in a time to go and visit the venue, where they can show you what they can offer. You don't want to be assured into thinking everything will be ok on the day, only to show up with little accessibility available.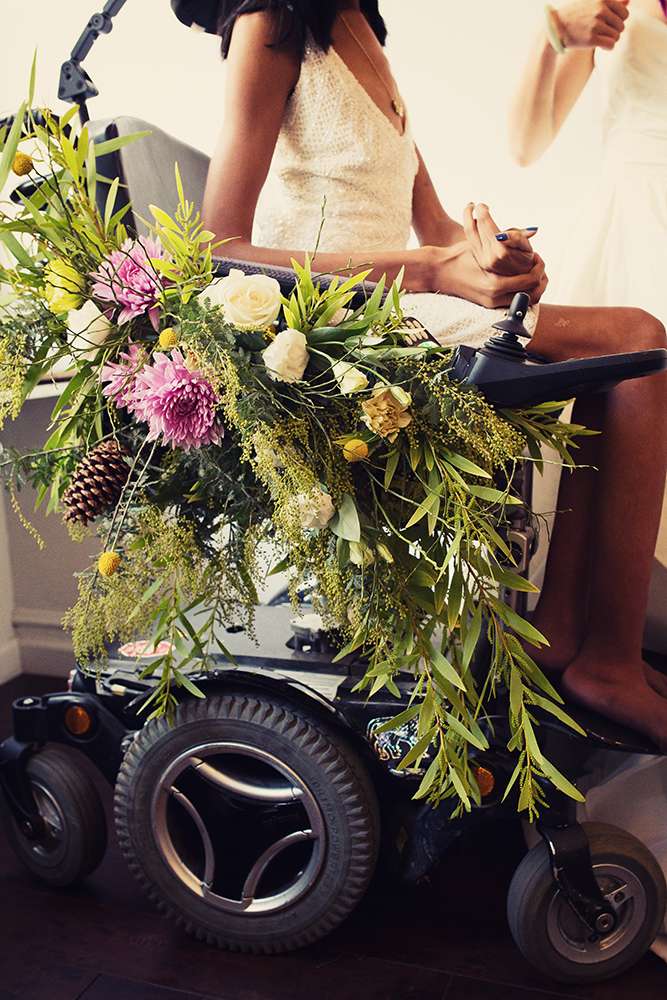 Little adaptations to bring it all together
You might not think it, but even the slightest of adaptations can make a huge difference to you and your guests' experience on your wedding day. Now that the venues have been booked and everything is falling into place, it's time to think about any considerations that could add to your wedding's accessibility.
Dress shopping
In some cases, brides-to-be have suffered from discriminating comments, when they were told they wouldn't be able to wear a wedding dress because of being in a wheelchair. This simply isn't the case and, even if it takes a few alterations to the dress itself, you can rest assured that you will be able to make your way down the aisle in your dream dress.
If you're a bride-to-be and will be using a wheelchair on your wedding day, there's no need to be concerned about finding a wedding dress that's ideal for your needs. While there's the option of making alterations to your dress, there are also a number of unique bridal companies who design wedding dresses specifically for wheelchair users.
If you want to have the dress shop experience we'd suggest calling the boutique beforehand to make sure you'll have easy access into the shop. You should also let them know if you need extra space or more time for your appointment. Give them a heads up about your specific needs (maybe you can only try on dresses you can put over your head rather than step into) so they can accommodate you as well.
Bouquets
Floral bouquets finish off any bride's or bridesmaid's outfit, but what if they are unable to carry the bouquet down the aisle? In some cases, it could be that they require both their hands to travel down the aisle, if they are in a wheelchair or if they use crutches or walking sticks, for example. In these cases, it's well worth considering alternative options, to allow the bride or bridesmaids to head down the aisle whilst still being able to take the flowers with them. You could give them corsages, a floral small bouquet that is worn around the wrist.
Add a touch of luxury to accessibility
Whether it's to the ramps that allow wheelchair access or to the wheelchair itself, some brides choose to style up their mobility aids to add a touch of something special to their wedding.
Personalise your wheelchair according to your own tastes! White lace and floral additions are a popular choice for more traditional brides, but maybe you want to cover your wheelchair in rainbow streamers and pom poms!? it's completely up to your what you think will make your wheelchair wedding ready.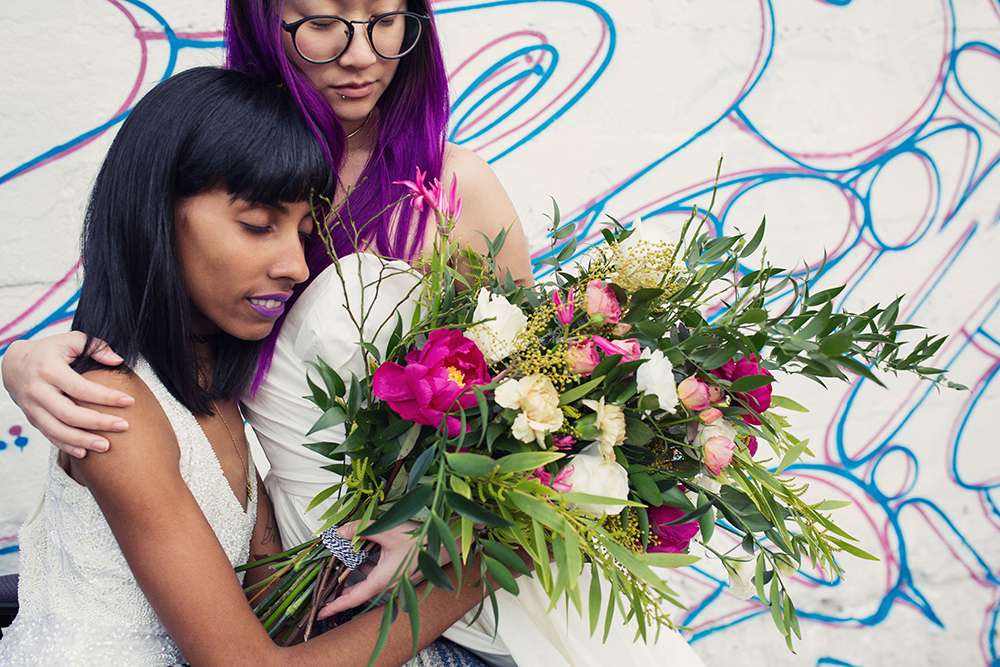 Of course, these are just a few suggestions as to how to make your wedding as accessible and comfortable for those with mobility requirements. Take the time to think about your own wedding, your own needs and your own guests' needs and try to cover every aspect of accessibility that might be required. You can invest as much or as little time and effort into it as you want. At the end of the day, think about what will make your own wedding truly perfect and special, and take the necessary steps to make it happen.