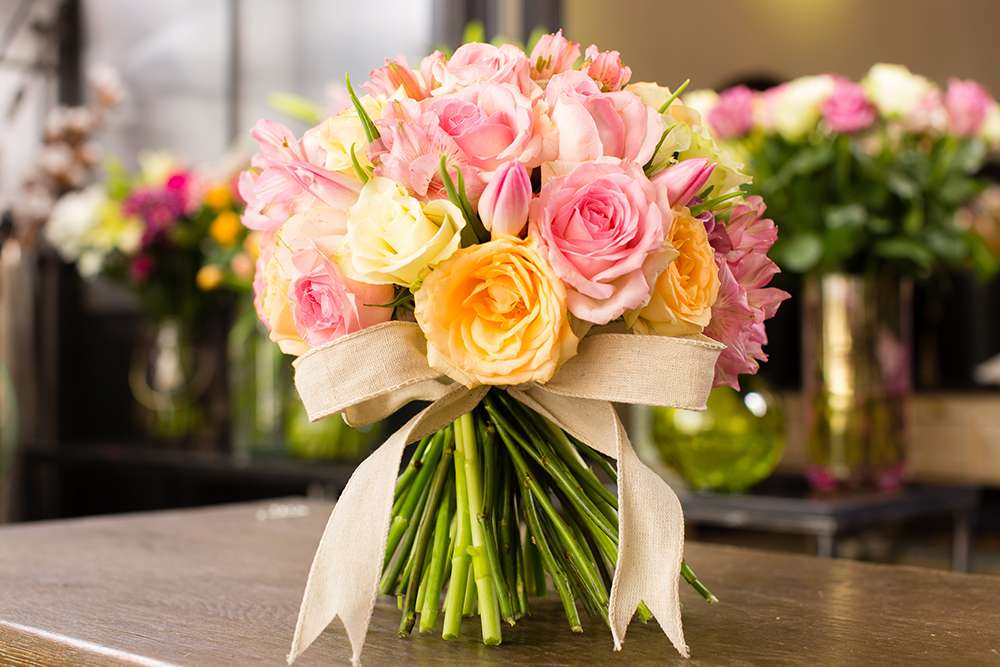 There's no denying that all the little added extras can really bump up the cost of your big day. If you've been reading the blog for a while (or even if you haven't!) you may have started to realise that just because you're having a wedding doesn't mean you have to spend a fortune. Buying your dress from a high street store, having 'pot-luck' catering, asking guests to BYO booze… there are so many creative ways to help make your budget stretch further.
Flowers, however, can be a tough nut to crack. If you've been swooning over big fluffy peonies and extravagant rose bouquets, then you will have quickly discovered that these popular blooms come with a hefty price tag… And let's be honest, not everyone wants to spend that much on something that only lasts a day. But just because you're having a budget wedding doesn't mean your flowers can't look like a million bucks.
Did you know that Lidl offers fresh everyday flowers at a fraction of the price of well-known florists and even other supermarkets? If you're planning to DIY your wedding flowers you may not have considered Lidl, but their extensive year-round offering and bunches available from 95p makes them the perfect alternative flower option for weddings.
So instead of dropping a huge amount of cash on your bouquets, why not pop to the supermarket before your wedding (Lidl flowers last 10 days or more) and spend a couple of evenings with your bridesmaids, a couple of bottles of prosecco and embrace your inner florist!? Don't worry about making them too perfect either, having an undone, homemade vibe is all part of the charm!
Here are a couple of bonus tips for those of you planning to make your own bouquets, buttonholes and centrepieces:
Go Big (or Go Home)
The larger the individual stems you choose are, the less of them you'll need to make an impact. Opt for a few large flowers and bulk the rest out with cheaper options such as foliage or less expensive flowers.
Re-purpose
Re-use your ceremony flowers for the reception tables! You could have jam jars with stems lining your aisle, and while no-one's looking, move them to your reception tables after the vows. No-one will be the wiser and you're getting double the use for half the price!
Be Flexible
When it comes to buying from a supermarket, it's pretty much what you see is what you get because you can't order in specific flowers. Go early in the day to get the best selection possible, or even better, ask a member of staff beforehand when they take their flower delivery, so you can be the first in line when they're put out on the shelves! You won't be able to dictate which flowers are available on any specific day so its important to just roll with the punches and take them as they come. But that's all part of the fun though, right?